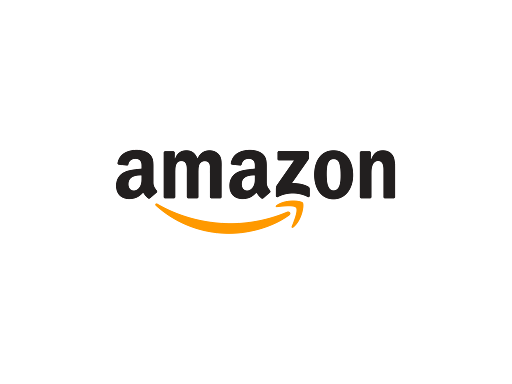 Here's a comprehensive guide to one of the most lucrative e-commerce businesses: Amazon Direct.
E-commerce gurus have been trying to connect direct selling to Amazon ever since the concept of direct selling was invented.
That's why we've come with a detailed guide that explains, step by step, direct selling on Amazon.
In this guide, you'll learn how to consignment on Amazon, amazon do's and don 'ts, and other tips for doing so legally and more effectively.
So, if you're connected to the direct sales space, we strongly encourage you to stay in touch throughout this article as we delve deeper into ways to sell direct goods on Amazon.
Let's go.
What Is Amazon Dropshipping?
Dropshipping is a way of selling products online without having to keep the inventory and taking the pain to deliver the products.
It has a formula of taking orders on your online store and getting them fulfilled from other stores that are mainly the product sourcing platforms.
Dropshippers run their own online stores to get orders at a higher price and place the order on original source with the customer's delivery address.
That's how they pocket their margins and run a dropshipping business profitably.
But running your own store comes with a challenge of low or zero traffic because your newly launched store would have little credibility and following among online shoppers.
That's why the idea of Amazon dropshipping popped up in the minds of genius drop shippers. That is to use the Amazon platform for the purpose of dropshipping.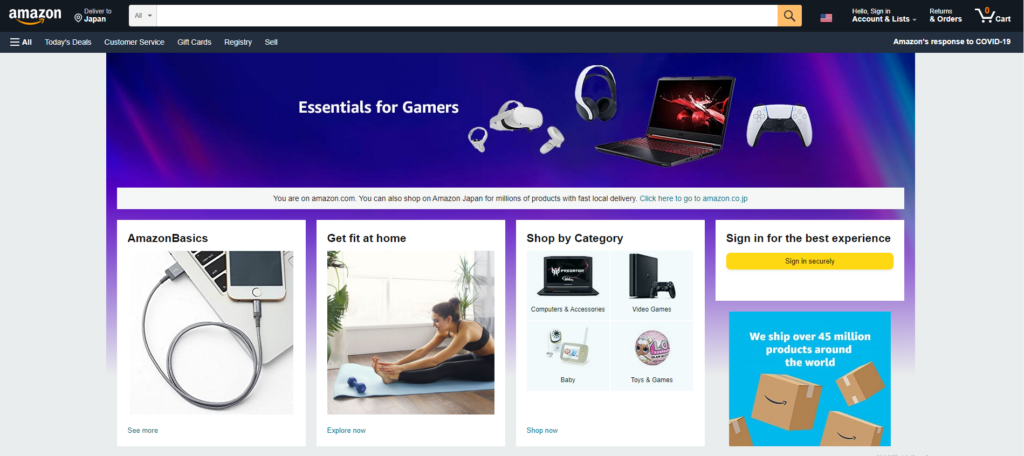 How Does Amazon Dropshipping Work?
Amazon dropshipping works on the same concept as traditional dropshipping. It is just that you would use Amazon as a selling platform.
You open up a seller account at Amazon and enlist your products. When you receive orders on Amazon, you get those orders fulfilled from other sellers.
That's how Amazon dropshipping works.
Although the process of dropshipping on Amazon sounds very simple, there are a few guidelines for selling on Amazon via dropshipping model. We will discuss those limitations and techniques in a separate section of this article.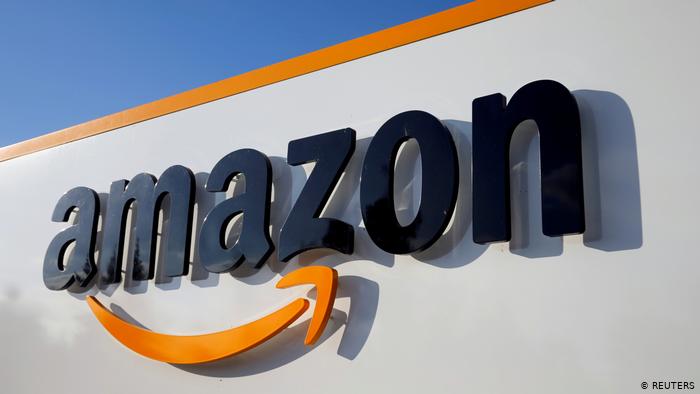 Is Amazon Dropshipping Legal?
Yes. Amazon dropshipping is legal and does not count under any financially or commercially illegal activity.
New drop shippers often ask this question, "Is dropshipping allowed on Amazon?"
The answer is yes. Amazon itself allows dropshipping on its platform.
But Amazon dropshipping is not as simple as other forms of dropshipping. There are a few Amazon dropshipping rules and regulations that you need to follow.
To comprehend the answer to this question in full letter and spirit, you need to understand what are the preferences of Amazon.
You have to be in Amazon's shoes to know the real idea behind why dropshipping on Amazon should be legal or illegal.
Consider yourself as the owner of Amazon for a moment. What would your preferences be to make Amazon flourish more?
Would you allow sellers on Amazon who have opened their shops on Amazon with one name and their customers to get their products with a different name?
Additionally, won't your customers be offended if they receive orders after 45 to 60 days of payment?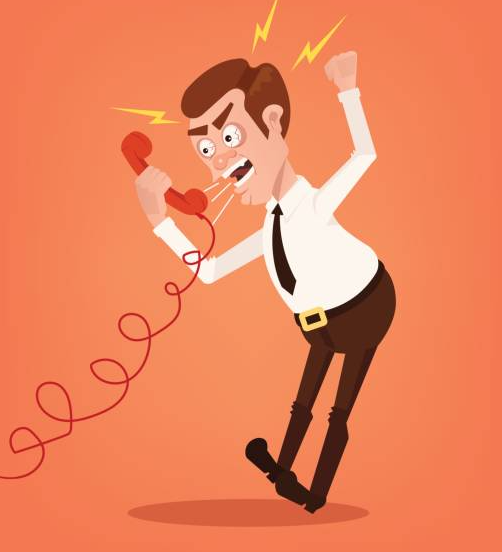 Won't such factors affect the credibility of your gigantic e-commerce platform?
But at the same time, you would not want to miss sales of the products that are not available on your platform because the core purpose of your online business would be to become more profitable.
So, you would have to chalk out some rules that your customers should not be getting an invoice or a tag or anything that shows that some other seller has served the product to them.
Similarly, you would have to make another rule that your sellers should make their orders delivered within some maximum days limit.
To address such issues, Amazon has devised some rules for drop shipping that Amazon sellers have to follow. These rules are called Amazon Dropshipping Policy.
While this dropshipping policy of Amazon may be self-explanatory, we have rephrased its points in a simpler language.
Show yourself as the real seller of products you're selling.
The product and its relevant documentation must show you as the seller instead of anyone else.
The delivered package must not contain anything that shows a third-party seller in between you and your customer.
You must show yourself responsible for processing customer complaints and returns, etc.
Adhere to all other policies and rules of Amazon related to non-dropshipping items.
So, you must have understood by now that dropshipping on Amazon is legal and can be possible by taking care of the rules and regulations mentioned above.
How Do I Start a Dropshipping Business on Amazon?
Let us learn the process of dropshipping on Amazon step by step.
There are two main ways of dropshipping on Amazon.
Amazon Dropshipping via Shopify
Amazon Dropshipping via Amazon FBA
Let's discuss both ways.
1.Amazon Dropshipping via Shopify
If you're a Shopify drop shipper, it is highly likely that you already know that Shopify has added Amazon as one of its sales channels.
To understand the complete process of dropshipping on Amazon via the Shopify store, we have broken down this process into 6 simple steps in the following.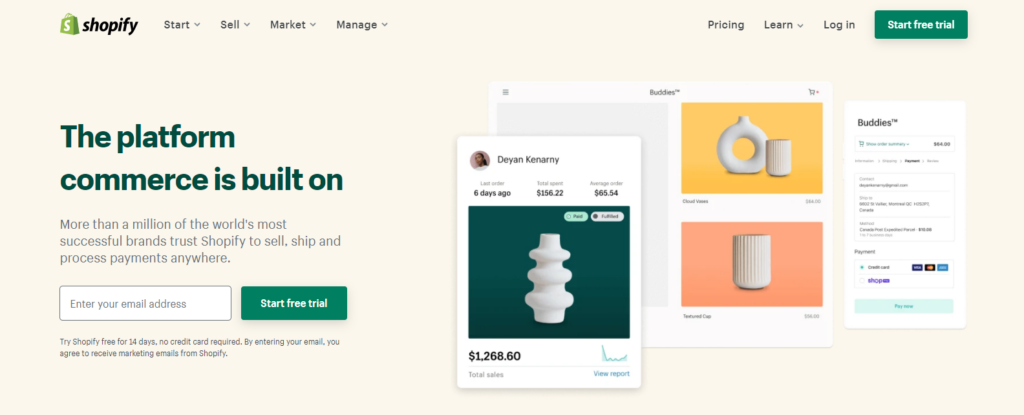 1. Register Yourself on Amazon as a Seller
Log in to Amazon.com and locate and click "sell" from the homepage as shown in the screenshot below.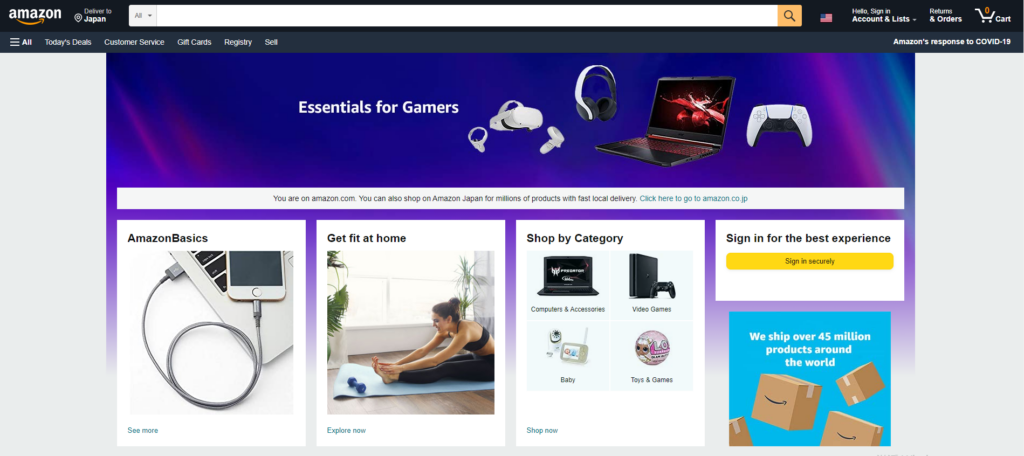 Another page will open with the message "Become an Amazon seller" and will ask you to sign up.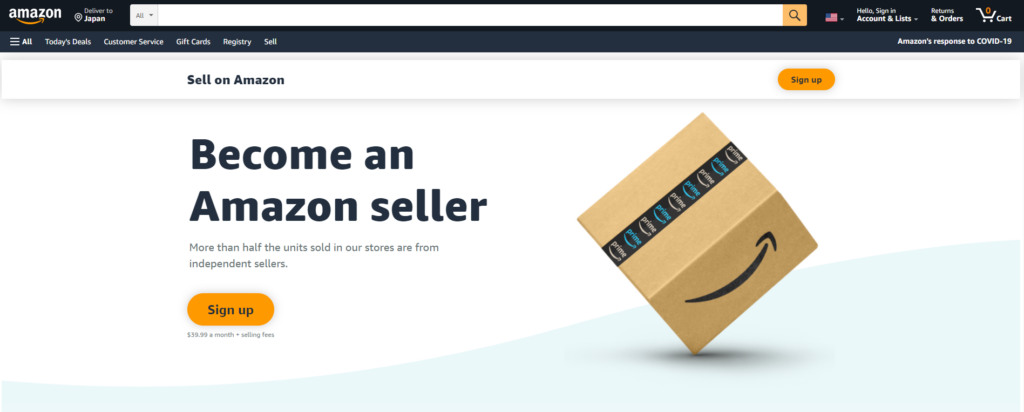 Click on the sign-up button to continue registering yourself as a seller.
The next pages will ask you to provide the following information:
Business Information
Seller Information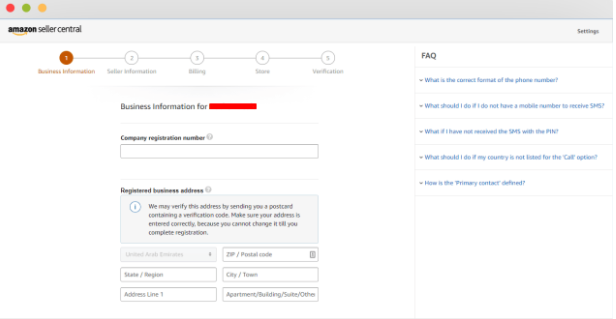 Caution: Once you update your information, you cannot change any part of them. So, You are advised to provide real information about your business and personal details.
Important Advice: You may have to sell your Amazon store in the future, and for that, you would have to give your email login and password details to the buyer. So, Never use your personal email address to register as a seller on Amazon.
You will have to choose from the following plan While setting up your Amazon seller account:
Individual Plan
Professional Plan
There will be no monthly fees for the individual plan, but there will be functional limits, like restrictions for choosing product categories, etc. Amazon will also charge you $0.99 per sale.
In the professional plan, there will be no limit for choosing product categories, but there will be a monthly fee of $39.99.
Amazon will not charge per product on a professional plan.
2. Choose the Right and Profitable Products to Sell on Amazon
The next step is to choose the products that have high profitability to be sold on Amazon. As you are about to sell on a different platform, this needs to be a different yet extensive product research practice.
Obviously, you would have to find and enlist products that have high-profit margins but low competition on Amazon.
Initially, you would feel like other product that you want to sell is already present on Amazon. But if you dig deep, you will come up with some great product ideas which could kickstart your journey as an Amazon drop shipper.
Pro Tip: Try to find the products from AliExpress that are new to the online field and check their availability on Amazon. Even if you find a potential winning product that has little availability on Amazon, you can go for it.
But remember, the timing to launch a product is everything in e-commerce.
3. Integrate Your Amazon Store with Shopify
Log in to your Shopify account and try to locate the option Sales Channels. Press the "+" button to add Amazon as one of your additional sales channels.
You can go to the Shopify Marketplace and search for "Amazon" if you can't find Amazon by pressing the "+" button.
You will find the result as shown in the screenshot below.
You are good to move on to create product listings on Amazon after you Install this Amazon Channel app on your Shopify account.
4. Create Your Amazon Product Listing
You can access this option in two of the following ways:
Product Listing from Amazon Account
On the top left side, by clicking the "Inventory" and then clicking "Add a Product", you can find the product listing option on your Amazon account.
Product Listing from Your Shopify Account
On the left side of your Amazon sales channel, try to locate the option of "Create Listing". Follow the process shown in the video below to add products to Amazon directly from your Shopify Account.
5. Synchronize Your Amazon Shop with Shopify
You would have some benefits after this operation. For example, Shopify would make sure to keep your Amazon updated about your inventory levels. It is very important for you to synchronize your Amazon shop with your Shopify account.
While it may not be fully automated but it would be the right step towards achieving it. That is an important step towards what we call automated drop shipping.
6. Promote Your Amazon Store
There is a massive amount of sellers from all around the world trying to sell their products via Amazon. So having a store on the topmost e-commerce platform in the world does not necessarily mean that you could be having a lot of sales.
So Just like you promote your Shopify dropshipping store, you also need to promote your Amazon shop to stand out from the crowd.
The more traffic you get, the higher the chances of success at Amazon or any other dropshipping platform for that matter. So the basic purpose of promoting your store should be to bring more traffic.
Here are some popular promoting methods:
Amazon Advertisement
Search Engine Optimization (SEO) by keywords optimization
Making use of Social Media
Influencer Marketing
Email Marketing
Pro Tip: Amazon dropshipping is different from Shopify dropshipping. At Shopify, the traffic is only limited to checking out the products that your store is offering. There will be no internal competition.
But at Amazon, even if it is your store that brought the traffic, there still might be a chance that a visitor buys the same product from another seller. That is because Amazon itself suggests every visitor check out similar products from other sellers.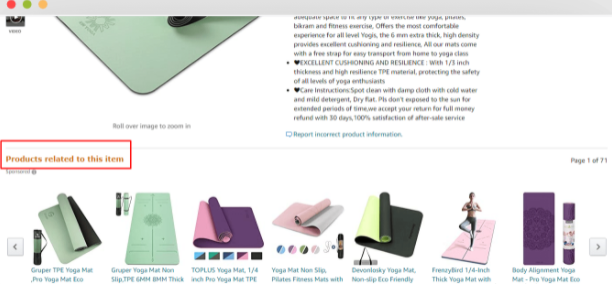 So, to grab your visitors and keep them to your products only, you would have to beat your competition at Amazon in terms of pricing, services, and reviews, etc.
2. Amazon Dropshipping via Amazon FBA
The other method is a step ahead of traditional dropshipping. This method is known as drop shipping with Amazon FBA.
FBA is Fulfillment By Amazon. In this method, you have to send your products to Amazon which is then Amazon's responsibility to keep them stored and shipped to customers when Amazon receives orders for those products.
The FBA model of dropshipping is shown in 7 steps as below.
You purchase products from a third party.
You send those products to Amazon.
Amazon stores your products in its own warehouses and keeps charging you for this facility.
You update your Amazon shop with the details of your products.
Amazon customers place orders for your products.
Amazon picks the products from its warehouse, then packs and ships them to the customer's address.
You get the sales amount from Amazon after Amazon deductions.
The FBA model is not really dropshipping in its true essence because once you have purchased the products and sent those products to Amazon, it no longer remains dropshipping because you have become the legal owner and custodian of the products.
It is just that you would still not be storing, packing, and shipping products to your customers. It is Amazon that would be doing so for you.
Pro Tip: If you are confused regarding the best product sourcing at the best price, SupDropshipping has got your back. You should definitely utilize our product sourcing services from China at the cheapest rate and trustable quality.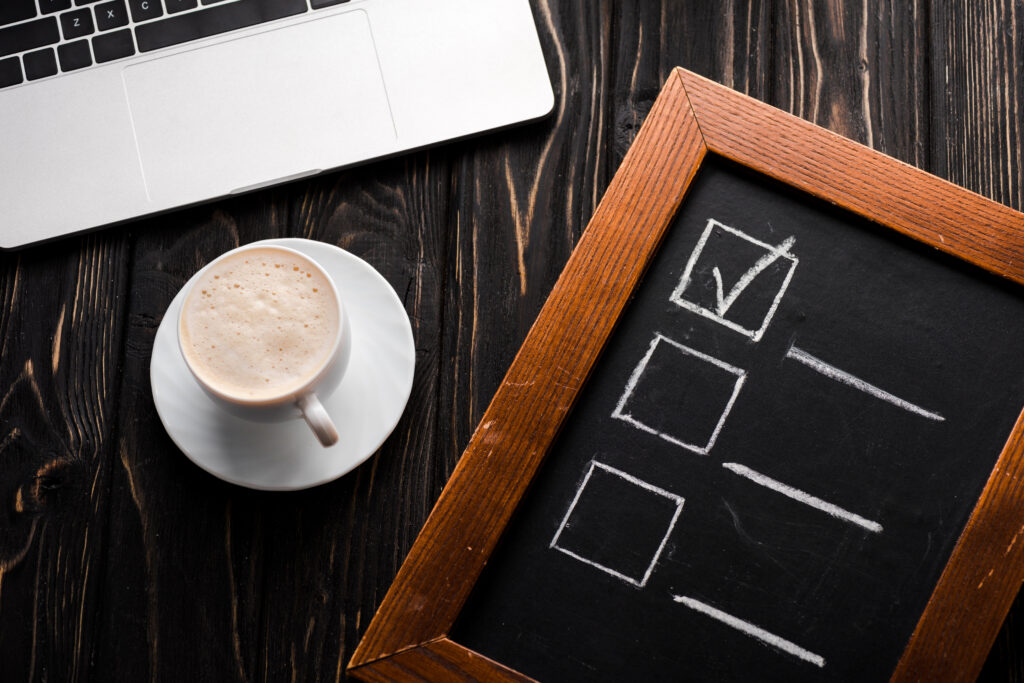 Is It Better to Dropship on Amazon or Shopify?
This is one of the most common questions that struggling or aspiring drop shippers ask. The answer to this question is quite relative.
There is only one key to success if you have stepped into the field of dropshipping: Never leave any stone unturned.
It is always advised to check for yourself what suits best for your business while it may be argued which platform generally has a higher chance of success with dropshipping.
It is advised that beginners should start dropshipping from Shopify with higher liberty and comfort.
You would have to be extra conscious of drop shipping items at Amazon because they have some strict rules that can even lead to getting your Amazon account banned.
Can You Dropship on Amazon from AliExpress?
Yes. Technically, you can dropship on Amazon from AliExpress, but you need to do it very carefully.
So, how to dropship on Amazon from AliExpress while avoiding risking your Amazon account?
We are sharing some tips to dropship on Amazon from AliExpress. You need to follow the tips mentioned below if you want to dropship items successfully from AliExpress to Amazon.

1. Choose Trustable Suppliers on AliExpress
Choosing the right suppliers on AliExpress is the key to a successful dropshipping business on Amazon. It would be ideal if your supplier has previous experience of dropshipping on Amazon.
In that case, your supplier would already understand how to dropship on Amazon legally.
If your supplier is not clear about Amazon rules, you need to talk to him in detail and agree on the points shared in Amazon Dropshipping Policy.
It would be great if you could let your supplier know about other rules of Amazon so that your supplier does not send any product that does not fall under the allowed list of Amazon products.
AliExpress supplier rating and the number of years that supplier has been present on AliExpress should be your prime factors to observe before selecting a supplier for Amazon dropshipping.
2. The Suppliers Should Have Warehouses in Your Customers Countries
Many suppliers at AliExpress possess warehouses in western countries such as the USA, UK, Spain, France, etc.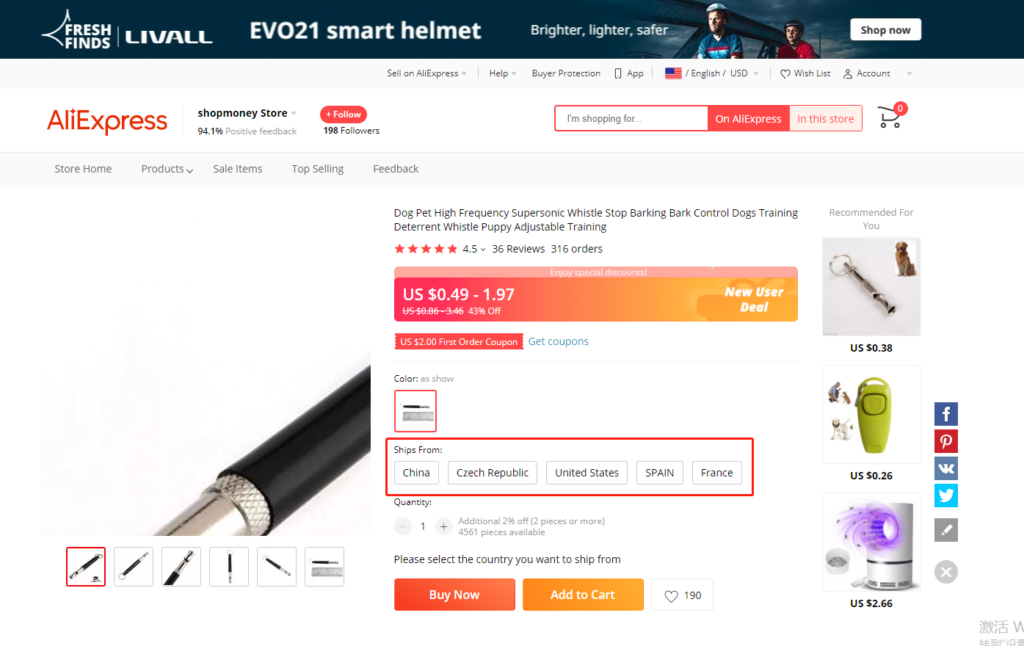 Choosing these suppliers would give you an extra edge in getting your products delivered in shorter periods which is one of the prime priorities of Amazon.
3. Ask Your Suppliers to Not Include Anything in the Package That Shows Them as the Seller
You must have recalled the points shared in the Amazon dropshipping policy earlier in this article after seeing this tip.
You must strictly constrain your supplier from including anything that may lead to notions of your customers that you are not your products' actual seller.
This is a point that every drop shipper has to maintain irrespective of whether he is dropshipping via Amazon or Shopify.
Experienced suppliers on AliExpress know this very well but still, you have to double-check with your supplier and ask him not to include any receipt, promotional material, or AliExpress shop logo in the package.
4. Choose the Services of an Agent
The smartest move to getting your products fulfilled by AliExpress would be to hire the professional services of an agent.
The core purpose to dropship from AliExpress is to grab higher margins. A professional agent in China is already well-versed with such techniques.
An agent like SupDropshipping could be your best choice to get your products fulfilled more efficiently and more profitably.
An agent will not only look for the required item on AliExpress, but also check the product availability on other Chinese platforms.
This way, you can increase your Amazon dropshipping sales, reduce stress, and pocket more margins.
So, are you allowed to dropship on Amazon from AliExpress and sites like Alibaba, etc.? Yes, you can dropship on Amazon from these sites, provided you pay attention to the rules that are described above.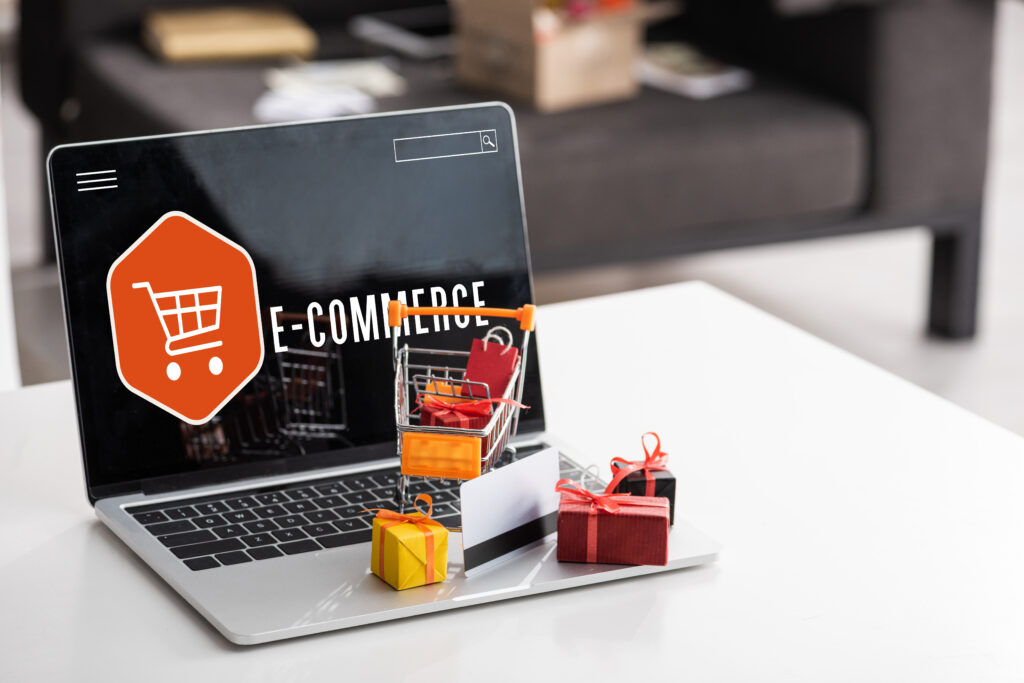 How Much Money Do You Need to Start Dropshipping on Amazon?
It all depends on how big you want your dropshipping business on Amazon to be.
The basic charges you need to bear while starting a dropshipping business on Amazon have been mentioned below. You must calculate your overall cost after adding up the following Amazon drop shipping fees.
1. Selling Plans
On Amazon, there are two selling plans, and Amazon asks you to choose from Individual Plan and Professional Plan.
Individual Plan charges you $0.99 per unit sold, while the Professional Plan costs you a flat monthly fee of $39.99 with no charges per unit.
2. Referral Fees
Referral Fee or Amazon Commission is the percentage that Amazon charges for selling products on its platform. The referral charges vary from product to product.
The referral fees standard for most items sold on Amazon can range between 8% to 15%.
The highest Amazon referral fee is charged at selling Amazon device accessories (45%) while it charges 8% on consumer electronics, and 15% for Home and Garden products including Pet supplies.
3. Fulfillment Fees
Fulfillment fees are applied to the Amazon FBA program because Amazon is responsible for storing your inventory in its warehouses along with packing, shipping, customer services, and return, etc.
Amazon charges per cubic foot of the space occupied by the products in its warehouse. To have an idea of Amazon inventory storage fees, please see the charges below.
Amazon charges $0.75 per cubic foot from January to September.
The inventory charges are at the peak from October to December at $2.40 per cubic foot. This is because of the high demand for products at this time of the year.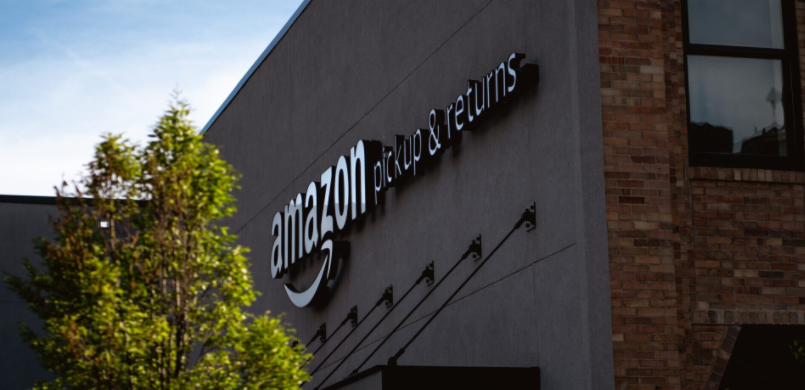 4. Promotional Charges
Promotional charges largely depend on the seller whether or not he chooses to promote his products on Amazon.
Advertising on Amazon pretty much works the same as it works on other platforms like Google and Facebook, etc.
The cost of advertisements depends upon you. You set your maximum limit of spending amount for your ads on each customer searching result. If your competitor offers a higher price to Amazon, his advertisements will win this bargain and be shown on top.
Caution: Just like the inventory storage costs, the cost of advertisements is highest in the peak season of Amazon sales i.e. (October to December).
This is because sellers fight against each other on ADs fees during this period for back-to-back events like Halloween, Black Friday, Christmas, and New Year.
So, to stay profitable with Amazon dropshipping, you need to adjust these costs in your product pricing. Otherwise, you may not be as profitable as you wish to be.
Is Amazon Dropshipping Profitable?
Yes. Amazon dropshipping is profitable provided you plan it for the long term.
Over 215 million exclusive visitors from the US browse Amazon every month, which provides enormous e-commerce opportunities for all online sellers, including drop shippers.
But what's the catch to nailing it while selling on Amazon? It is the repeat customer base that you need to increase by developing your seller profile on Amazon.
It is necessary to keep repeat customers intact, because shopping from Amazon has primarily become a norm in Western countries, especially under the trend of mobile online shopping.
Sellers come and go on platforms like Amazon. However, true achievers or successful sellers always show consistency and keep serving orders with a full focus on delivering quality products.
With the massive customer base on Amazon, you need to grab the maximum number of Amazon visitors by showing them unique products that deliver true value to your customer along with exceptional customer support.
That's why Amazon dropshipping is considered to be a tough call for most drop shippers.
Pro Tip 1: The key to nailing Amazon dropshipping is the lightning-fast delivery and average margins along with the increased number of volumes.
Pro Tip 2: It's better to aim for selling 1000 items with $5 profit per item to make $5000 per month, instead of aiming to sell 500 items with $10 profit per item.
Do You Need a Business License to Dropship on Amazon?
No. You don't even have to own a formal business to start selling on Amazon.
Amazon itself promotes new sellers on its platforms. That is why Amazon asks buyers to sell on Amazon if they have a similar product that they have bought. This type of selling is called "Me too listing" on Amazon.
While having a business license may give you credibility in the eyes of Amazon, it is not necessary for regular selling or dropshipping on Amazon.
What Are the Dos and Don'ts of Amazon Dropshipping?
To start an Amazon dropship business, you should pay attention to some dos and don'ts.
These precautions and tips would help you progress fast as a drop shipper. The list of the dos and don'ts of Amazon dropshipping is as follows.
Dos of Amazon Dropshipping:
Make deliveries as fast as you can.
Try to be included in Amazon Buy Box. This will bring more sales to you, but you have to own a professional seller account as well as an exceptional seller record to be included in this category.
Be truthful and honest with Amazon and your customers by providing true information about you and your business details.
As stated earlier, make your Amazon store unique with an exclusive or designed email ID so that you are in a good position to sell your shop for a better price in the future.
Don'ts of Amazon Dropshipping
While doing business on Amazon, you have to show a thoroughly professional code of conduct.
Following are the points that you need to avoid while doing Amazon dropshipping. These instructions can be traced from Amazon Seller Central here.
Don't get caught talking directly to your customers via any platform other than Amazon.
Avoid fake sales and reviews.
Don't let your customers know that you are dropshipping.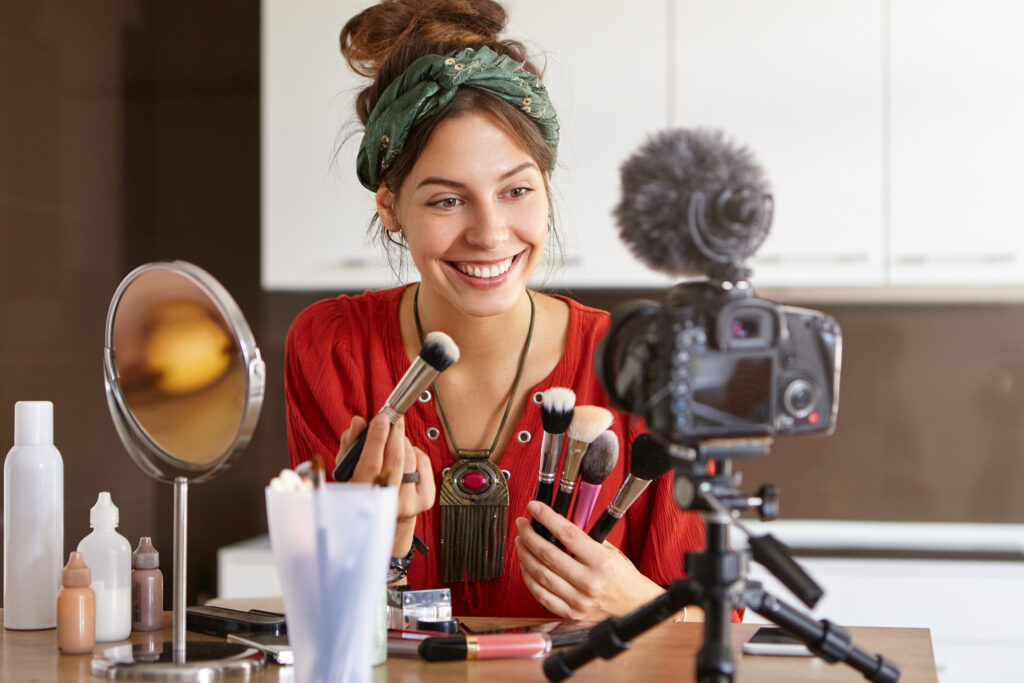 What Are the Pros and Cons of Amazon Dropshipping?
Starting an Amazon dropship business comes with many benefits, but at the same time, it has some disadvantages.
The following is the list of pros and cons of being an Amazon drop shipper.
Pros of Amazon Dropshipping
1. Large Customer Base
Amazon is undoubtedly one of the top e-commerce platforms in the world. It has millions of unique visitors that purely come here for online shopping.
Being a part of the Amazon vendor list will give you exposure to a vast audience.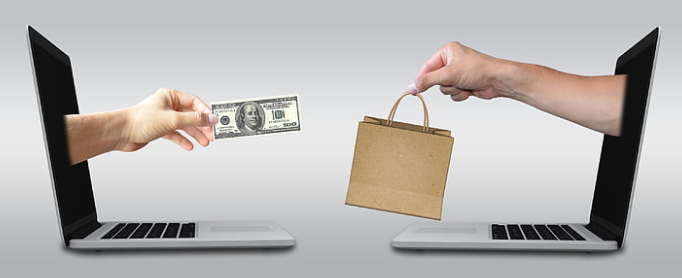 2. Customer Trust
You would also have an opportunity to bag on its unexceeded credibility because Amazon has evolved into a top e-commerce website, especially in western countries.
Customers will trust your products and will take you as a credible supplier.
3. Hassle-free Sales
You don't have to worry about customer service and customer handling when you work with Amazon, as it prefers to do it on its own. That is why Amazon charges you a handsome amount for its services.
With Amazon, you just have to do your best and enjoy sales on a regular basis.
4. Long-term Business
You will have a long-term business opportunity with growing customers at a regular pace when you become a trusted vendor at Amazon.
Another factor to a squeezed margin is the high amount of Amazon charges as discussed above. If you add up those charges to the final calculation of your products' cost, you would find that there is little profit margin left.
5. The Benefit of Amazon SEO
You can benefit from the power of keywords and come up in Amazon search results by applying good SEO techniques. Amazon, like any other mega-store, has its own search engine.
6. Advantage of Amazon Affiliates
Amazon has its own affiliate programs where it offers a set percentage for promoting and selling Amazon products. Affiliate marketers are free to choose from the list of products that Amazon offers.
So, it is very much possible that some independent Affiliate marketer selects your products and starts marketing them. It would be a win-win situation for both of you.
7. Opportunity to Flip Your Amazon Store
If your Amazon store has steady and regular sales, you can also opt to sell out your store for a handsome amount. It would be a great source of instant profit for you.
You can sell your Amazon store on sites like Empire Flippers and charge a handsome one-time amount to pocket a huge return.
Cons of Amazon Dropshipping
No business is perfect enough to be free of any cons. The same is the case with Amazon dropshipping. Some of the cons of dropshipping on Amazon are listed below.
1. Easy Customer Distraction
You may think that you would be offering your products to a very large audience and hence, your chances of success would be higher. While this is true but it may be the other way round too.
While the customers are checking out your products, Amazon shows the list of similar products to them. So, if they find a better product or the same product with better pricing, they may divert to purchase them from other sellers.
2. Squeezed Margins
As the competition on Amazon is getting higher day by day, you would have to squeeze your margins to stay competitive.
Another factor to a squeezed margin is the high amount of Amazon charges as discussed above. If you add up those charges to the final price of your products, there would be a little amount of profit margin left for you.
3. Extra Cost of Storage
This specifically applies to Amazon dropshipping via FBA. You would have to pay for Amazon warehousing and fulfillment facilities even if your products are not selling.
4. Higher Returns & Refunds
Amazon cares for its customers more than the sellers. The Amazon customers know about this.
So, you may have to deal with higher returns and chargeback when working with Amazon in comparison to other forms of dropshipping.
Summary
We have tried our best to answer the most important and critical questions regarding how to start Amazon dropshipping.
Do contact us for any questions that you may have regarding dropshipping business on Amazon.
We always love to reach out to our readers and to help you out in your dropshipping business is one of our core priorities.
Keep checking this article from time to time as we keep on updating our articles as the situation around e-commerce takes twists and turns.
Tell us if you got value from this article in the comments section, and let us know if you are planning to start Amazon dropshipping in the future.