We can source products on 1688.com or other Chinese online wholesale websites, this article shows how to list products to your Shopify Store.
Step 1, On the products page click List button.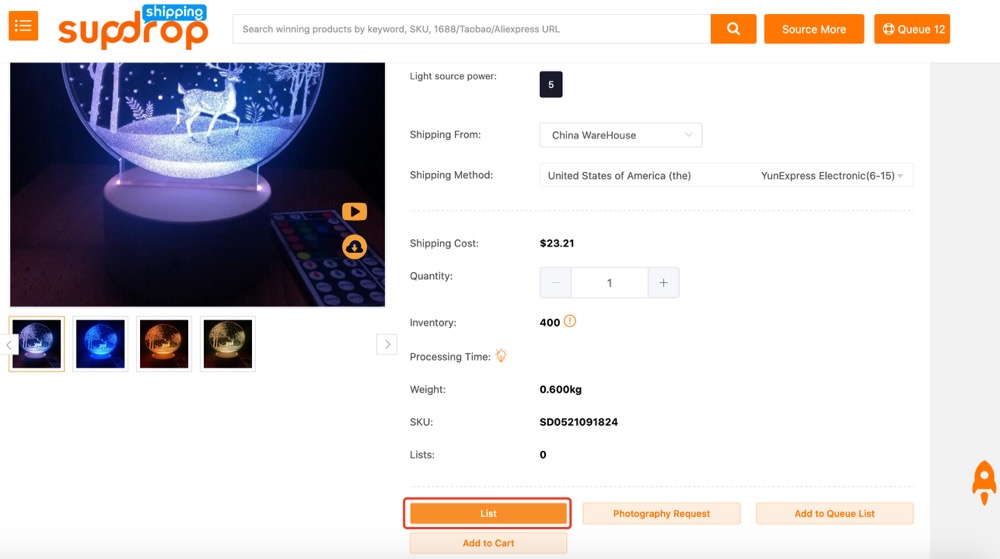 Step 2, Choose the warehouse and your connected Store.Then fill in detailed information of your product, like the Product type, Collection, Vendor and your sale price, etc.

Step 3, Click on "List It Now". After a few minutes, the product will be listed to your store.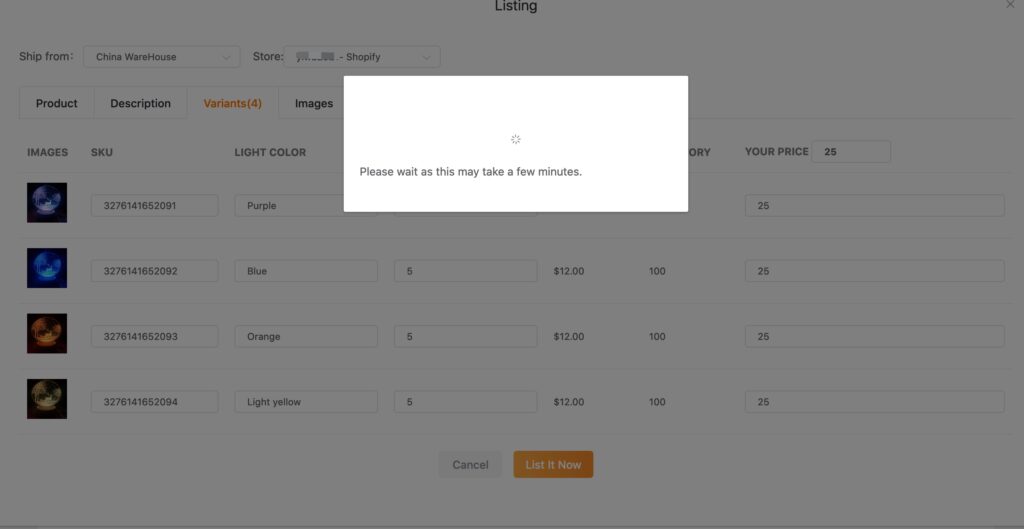 Step 4, To manage your list, go to"My products" and "listed", and all your listed products are here.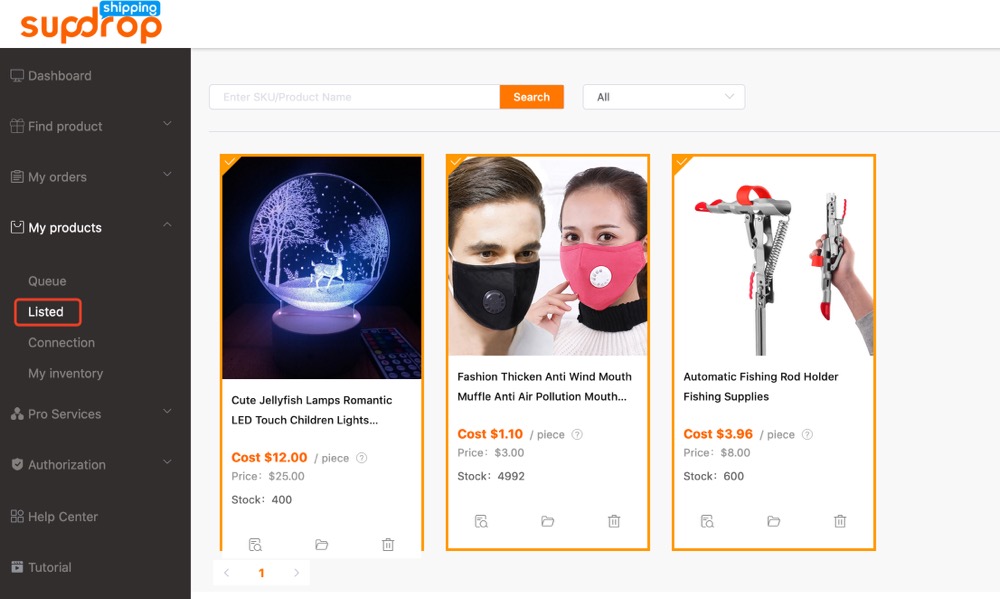 If you have any problem please feel free to contact us.