To fulfill your orders on Sup Dropshipping, you wil need to Sync Orders first. Here's the step guide to sync orders.
Step 1, Go to "My Orders" and choose "Store Orders", Click on "Sync Order" button.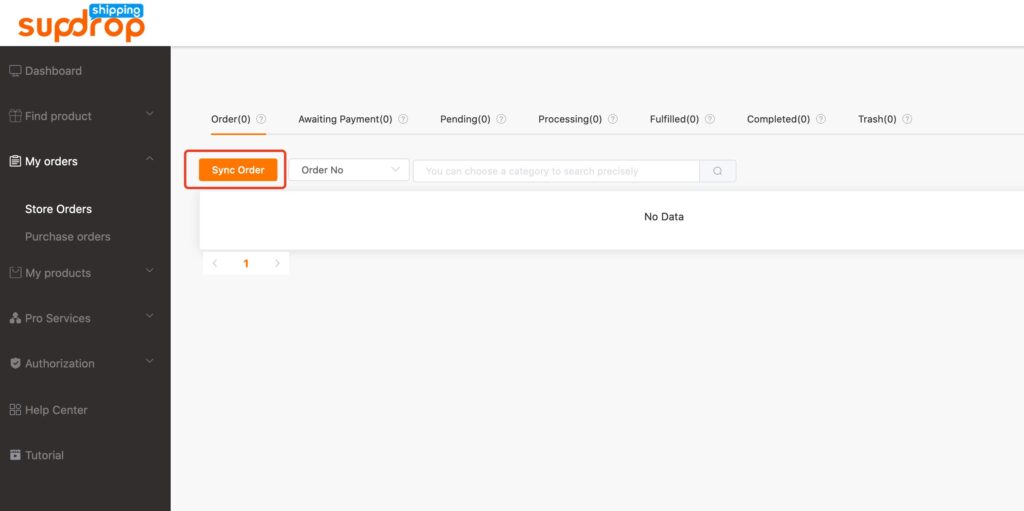 Step 2, Choose the store and time frame. Then click on "Sync Now".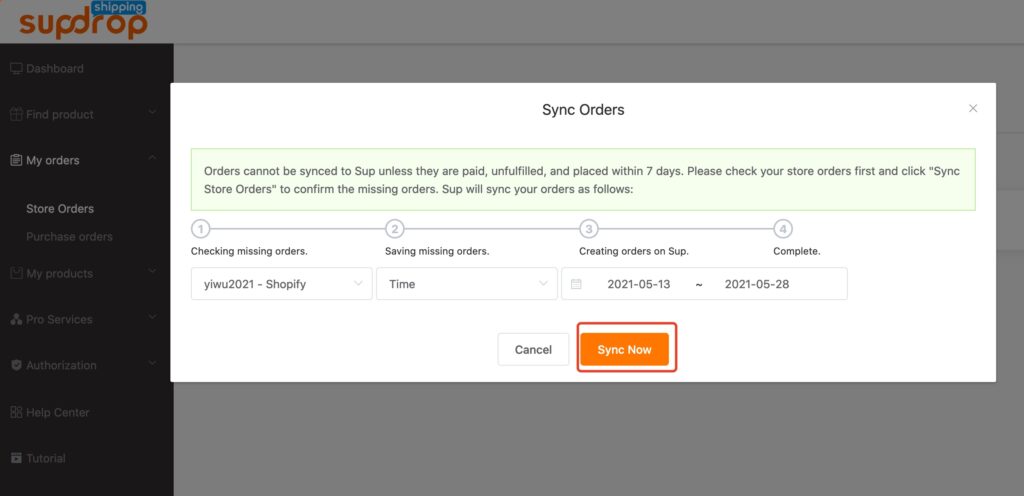 Step 3, Then, "Congratulation" page will show you how many orders have been synced to "Orders". And you can check your orders on the list.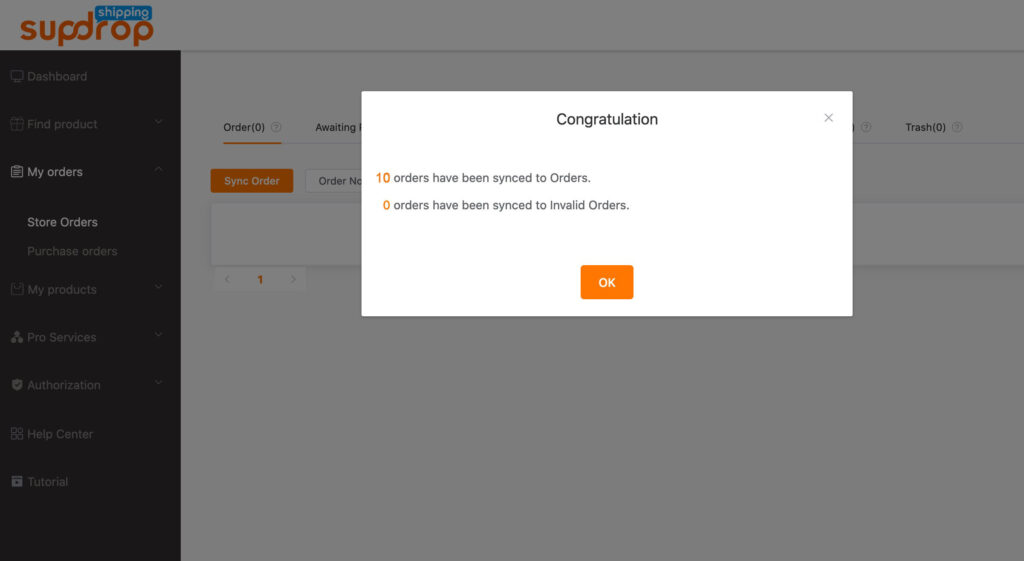 Orders cannot be synced to Sup unless they are paid, unfulfilled, and placed within 7 days. Please check your store orders first and click "Sync Order" to confirm the missing orders.