Hi, whasSUP!
Welcome to Sup Dropshipping!
Want to learn how to connect your Etsy store with SUP? It's easy to follow our steps!
Step 1: Go to Dashboard
Click My SUP >> Dashboard on the header of home page. Then click Stores >> Etsy to start the authorization.
Click Authorize.
Step 2: Login to Etsy
Login to your Etsy account.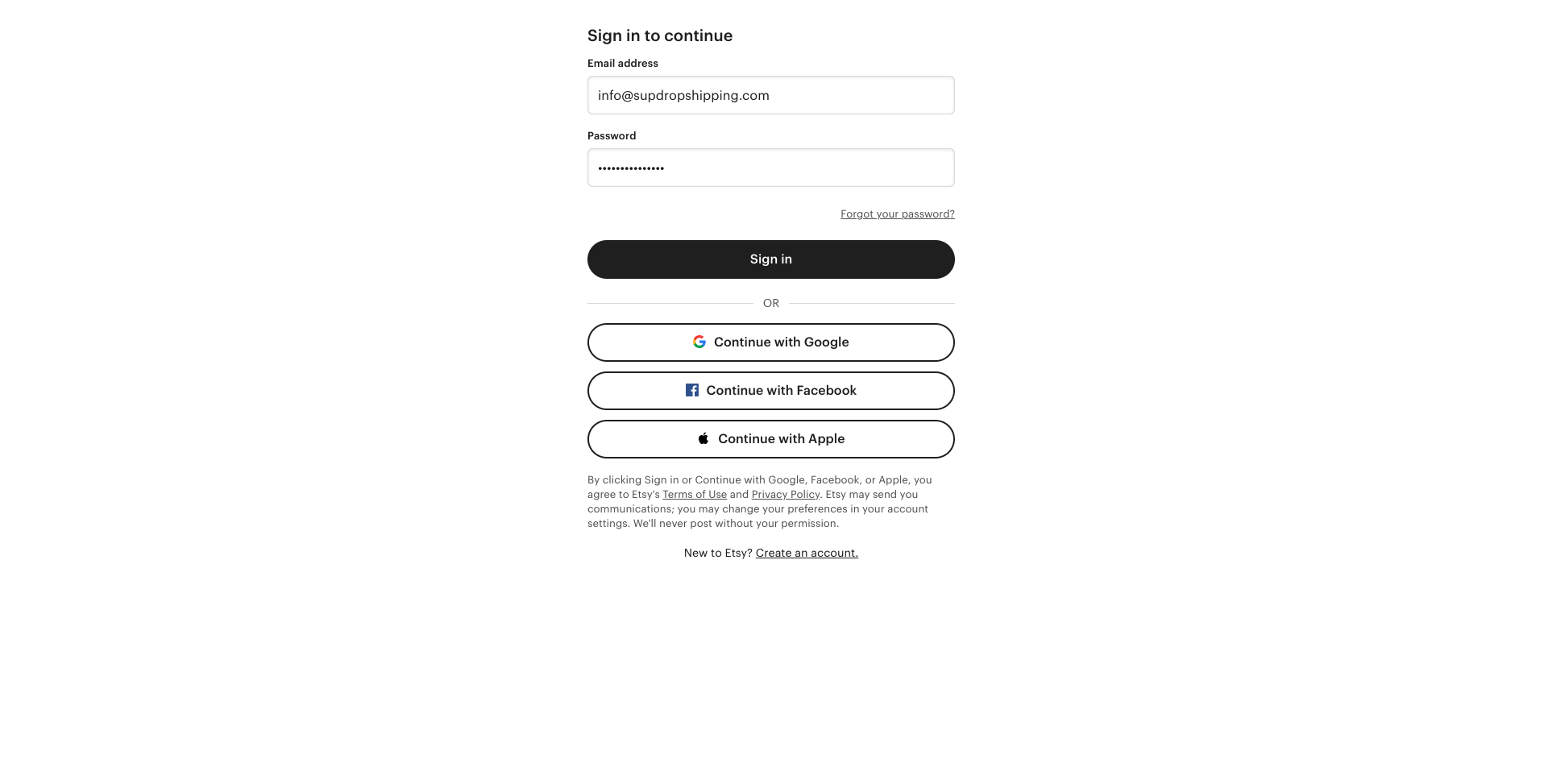 Step 3: Grant Access
Click Grant Access to confirm the connection.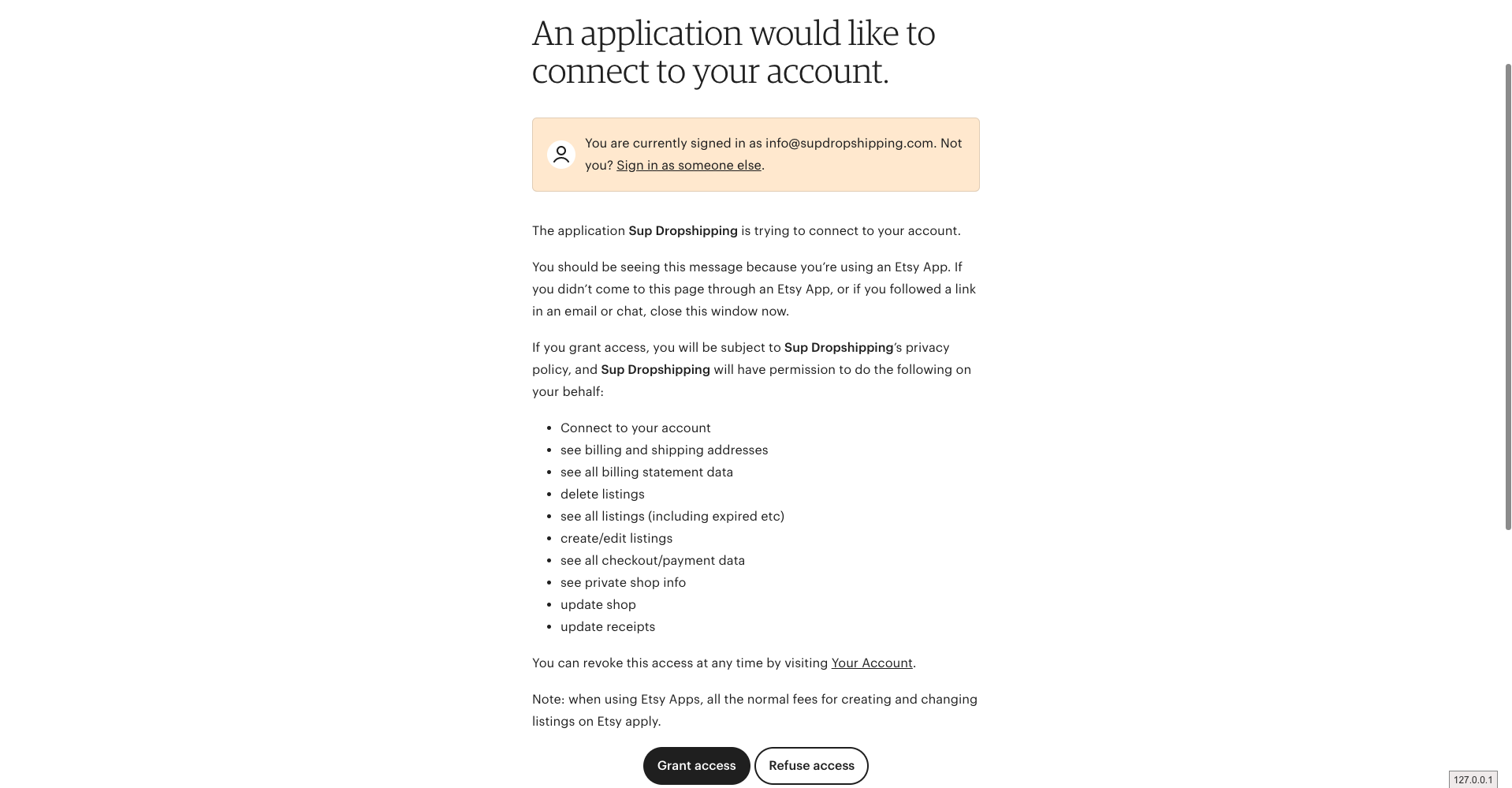 Step 4: Connection Complete
Congratulations! You have successfully connected your Etsy store with Sup Dropshipping!
Want to start working with SUP right away? Check here to learn how to start.
Enjoy Sup Dropshipping, and if you have any questions, please feel free to contact us.