If your store is built on a platform like Amazon or JUMIA, which SUP is not integrated at present or cannot dropship, you may not be able to authorize your store and automate the whole dropshipping process. But don't worry, Sup team will always be working hard to provide solutions and extend our cooperation to new platforms!
So what to do if you want to dropship with SUP, while your store is not authorized? Follow our steps.
01 Sourcing Products
If you are new to dropshipping, and still looking to source for better priced products for your store, you may first try our sourcing functions.
1. Image sourcing
Choose Sourcing in Finding Products Column, and upload your product image.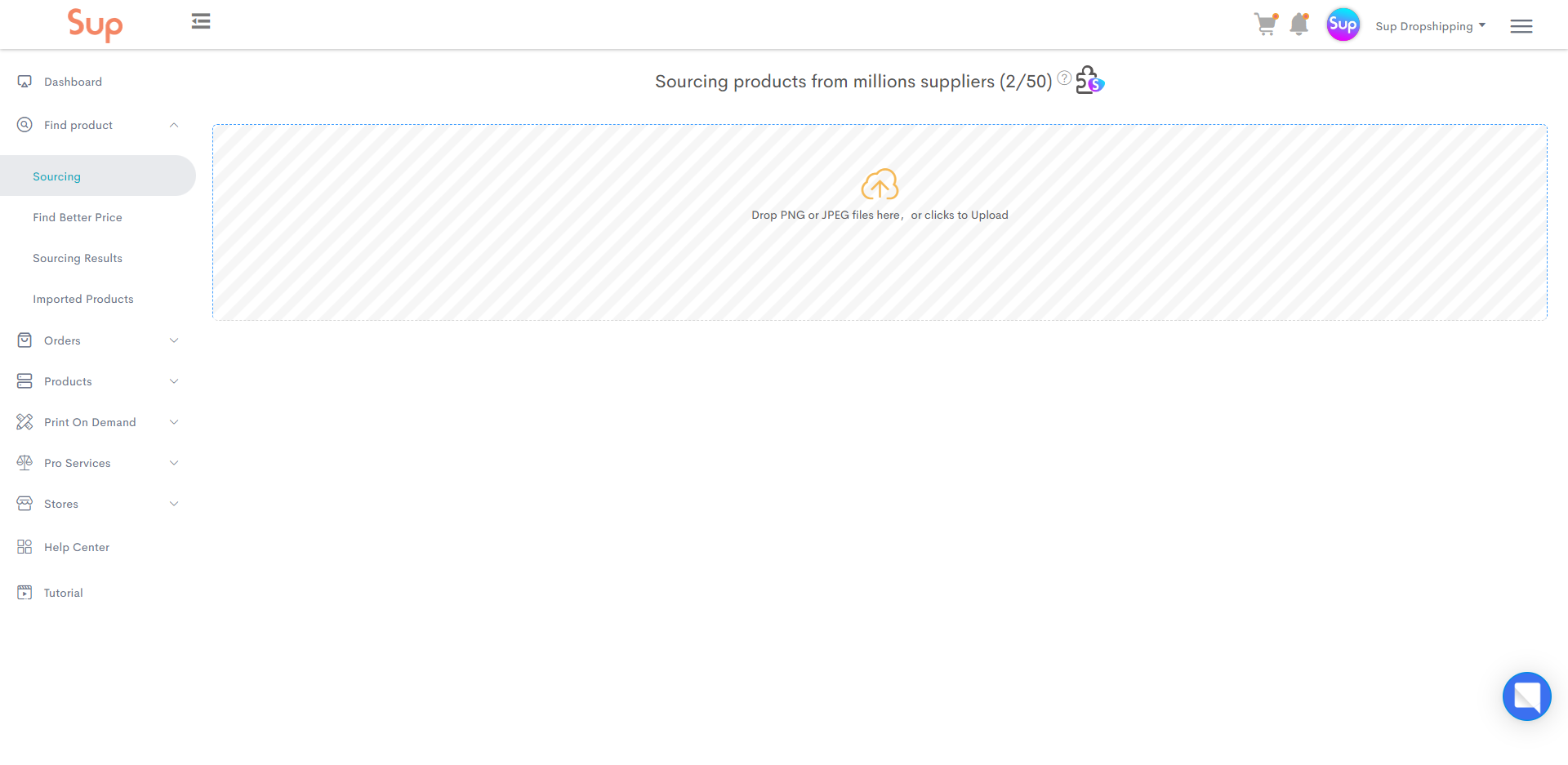 Wait a few seconds until the results come out, and choose the product you want to purchase.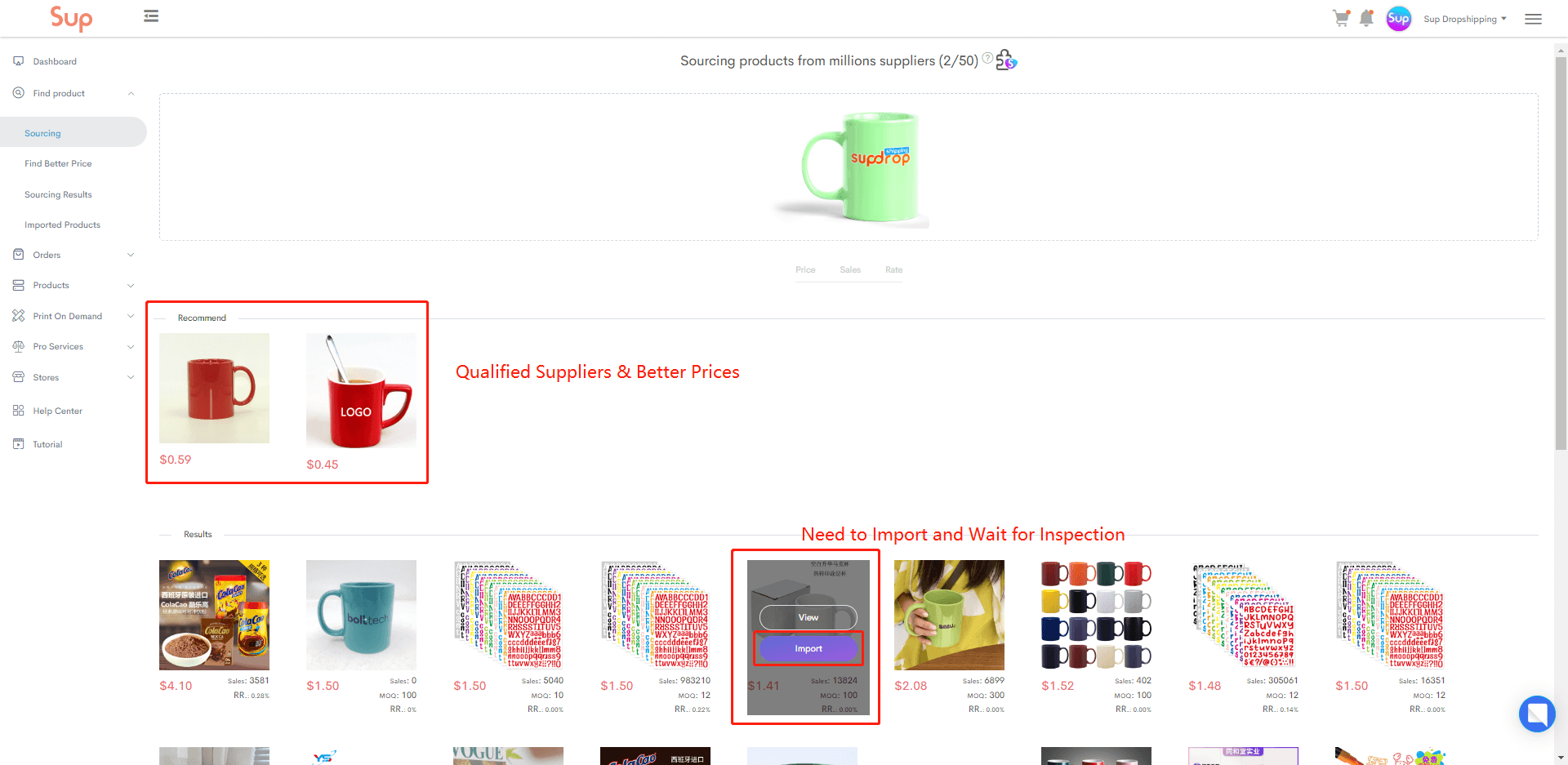 As your store is not integrated with SUP, you may not be able to directly list the product to your store. But if you find a product we recommend, you can copy our product details to mannually list it to your store. Otherwise, you need to place a sourcing request.
Alternatively, you can source for products from Amazon, eBay, Etsy, Aliexpress, DHgate, or even Taobao. Try our Sup Scraper and easily get your products!
2. Placing Sourcing Requests
Tell us your expected cost. Our professional sourcing agents will handle the sourcing work and send the best quotes to you.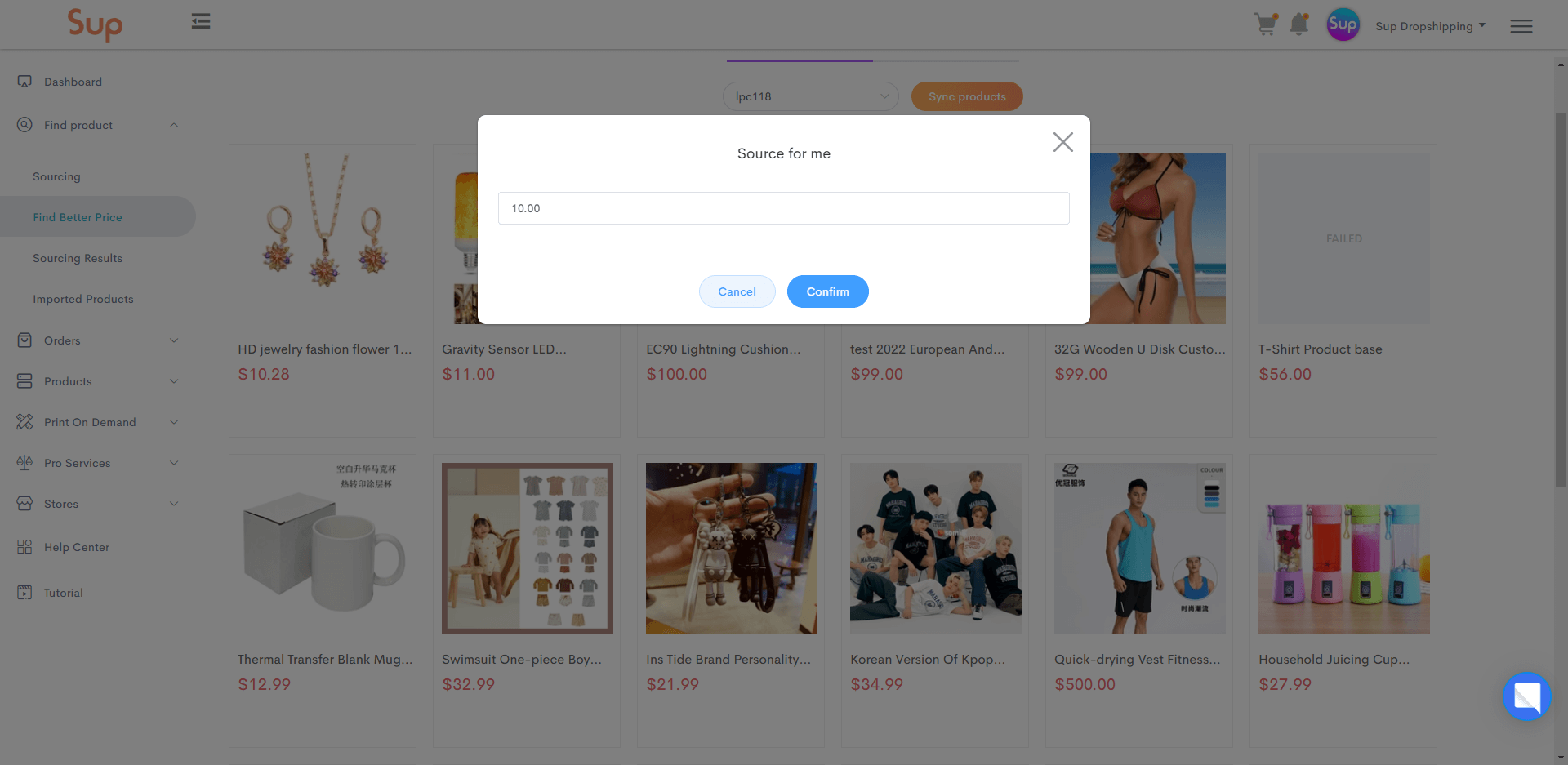 You can check out status of your requests in the Sourcing Results Column.


If your product is successfully found, you can click on the View button, and click on the replied product address.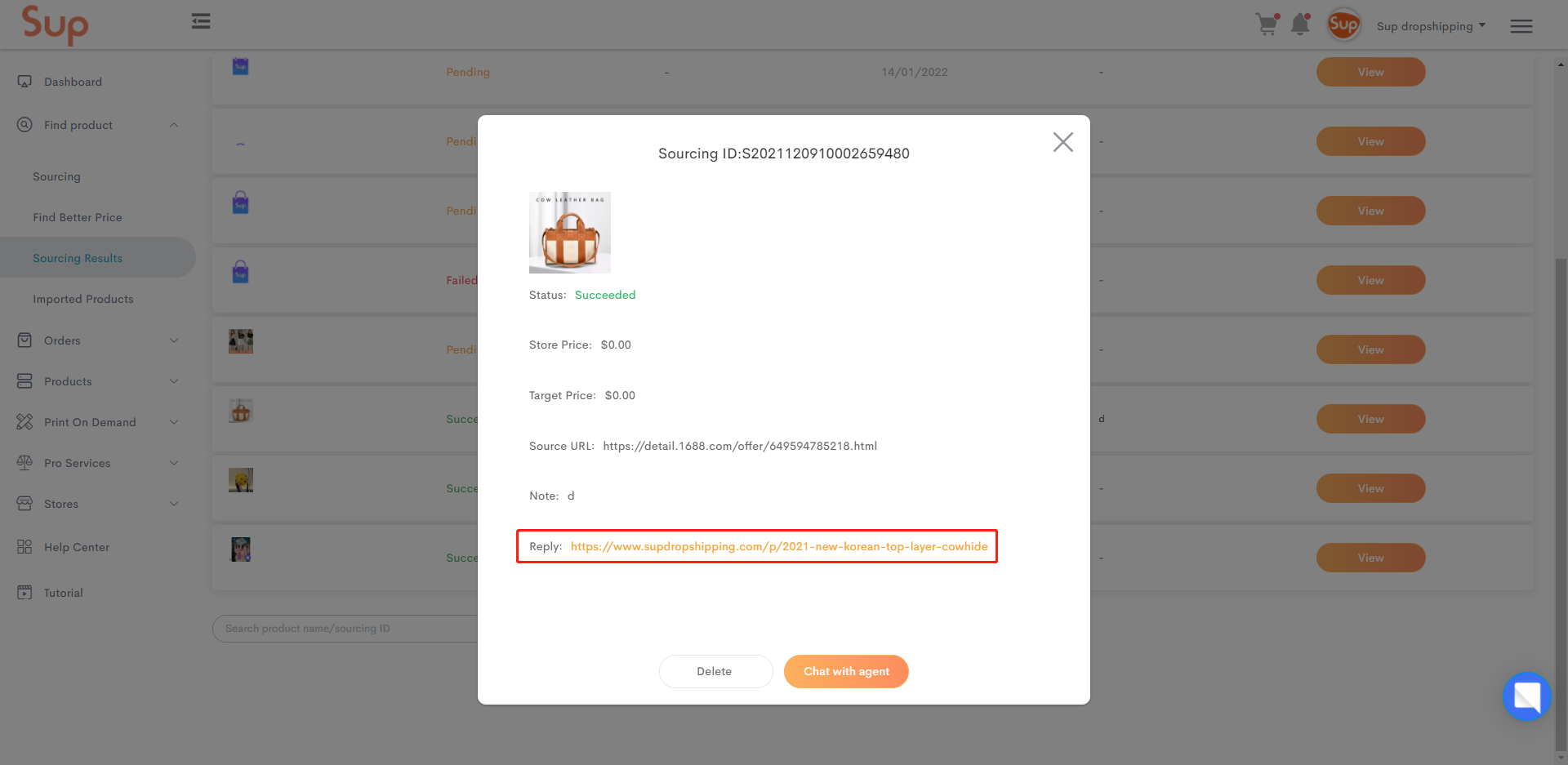 3. Manually Listing the Product
You could manually list the product to your store by following steps:
1)Click on the download button to download pictures of the product.
2)Copy the description on the details page and paste it to your store.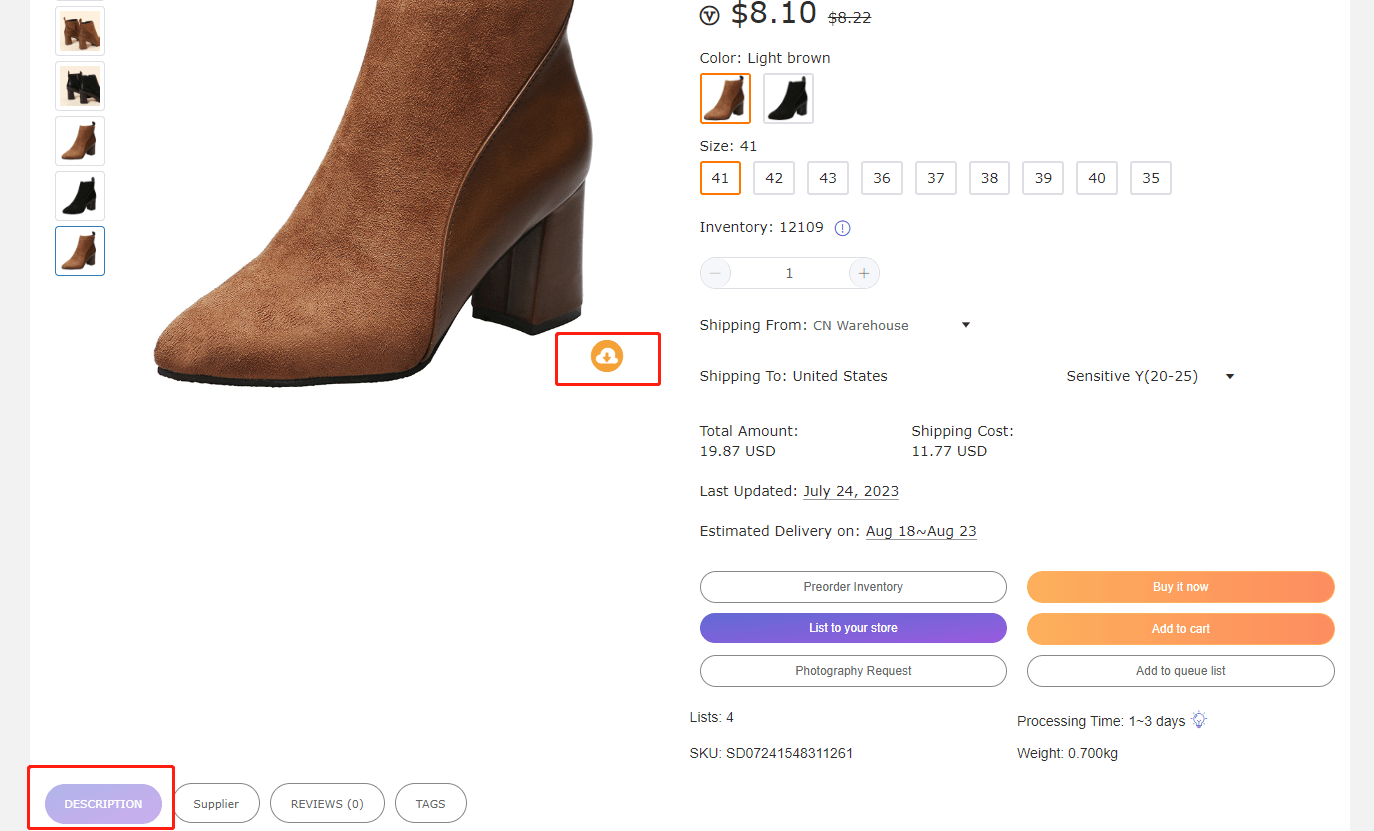 If you find pictures with elements not wanted, you may contact your agent to fix it for you.
02 Purchasing Products
When your product is listed to store, and you've got an order, you can directly purchase the product from product page.
Learn more about how to purchase products from Sup.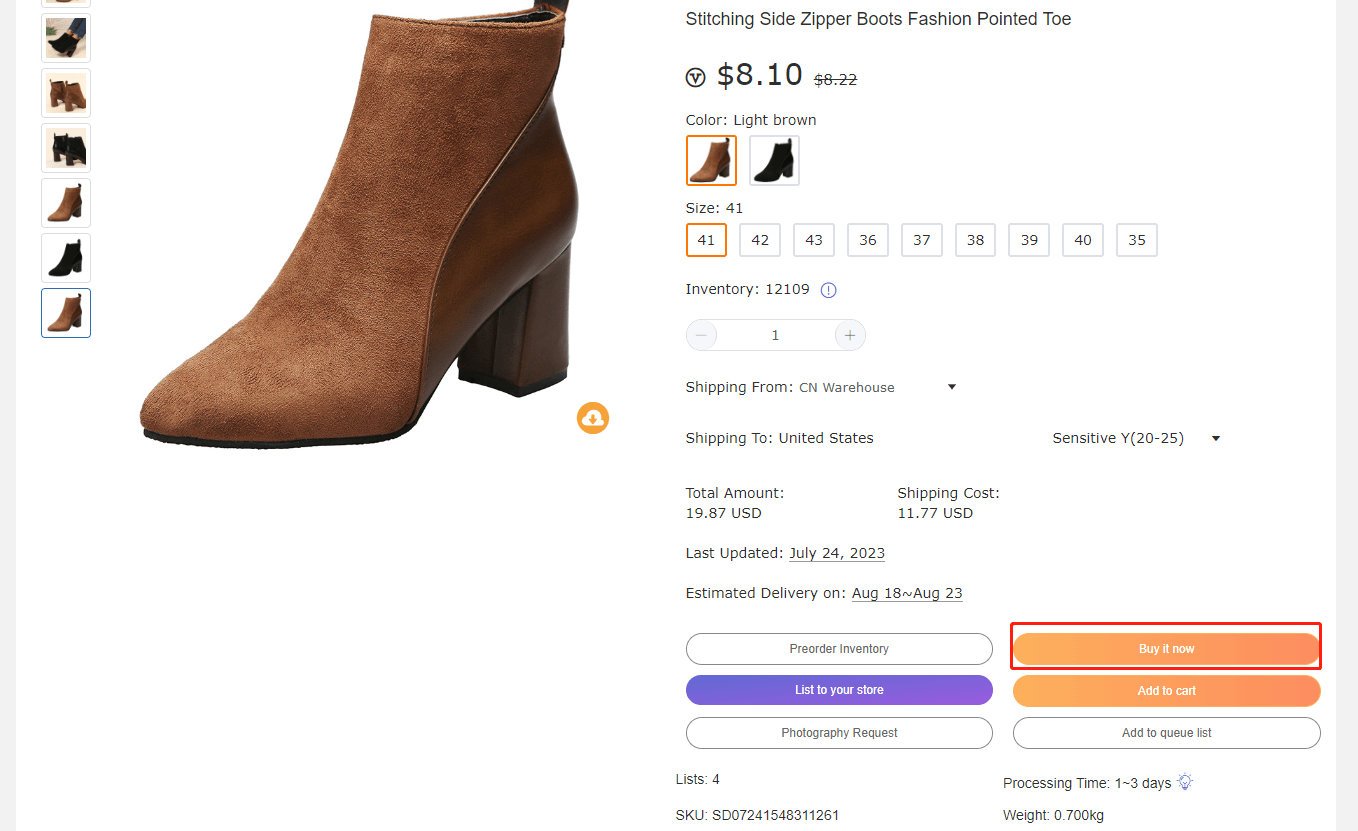 You can manage all your purchase orders here.

03 Importing Orders
If you have bulk orders to fulfill, you can import your orders to SUP here.
Simply click Import Order and upload your order information accordingly. But before proceeding to fulfillment process, make sure all your products are correctly connected.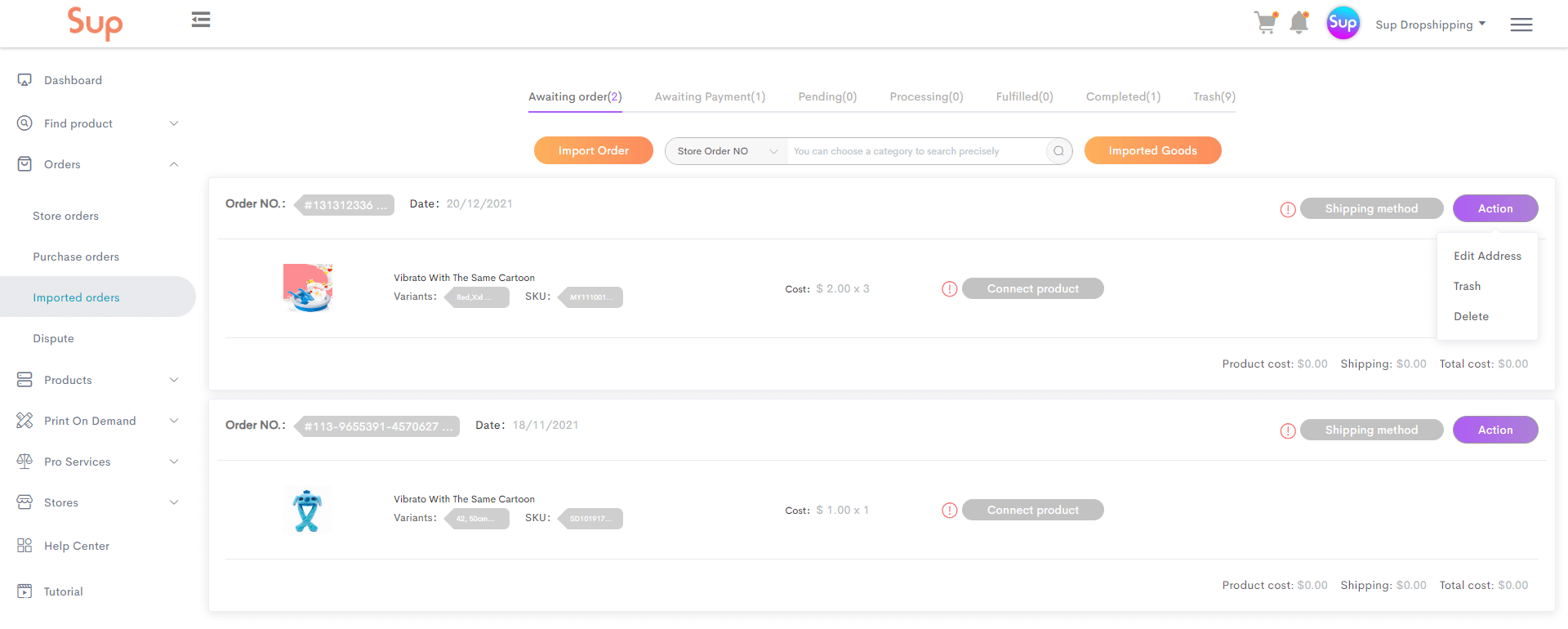 Enjoy Sup Dropshipping, and if you have any questions, please feel free to contact us.