Logo Engraving & Custom Packaging service is for dropshippers who want to customize logos or packages for their products.
Here is how it works:
Purchase custom packaging
Confirm your packaging
Submit your order
Make payment
Confirmation
Check your packaging
Step 1: Purchase custom packaging
Go to Pro Services > Custom Packaging > Packaging Store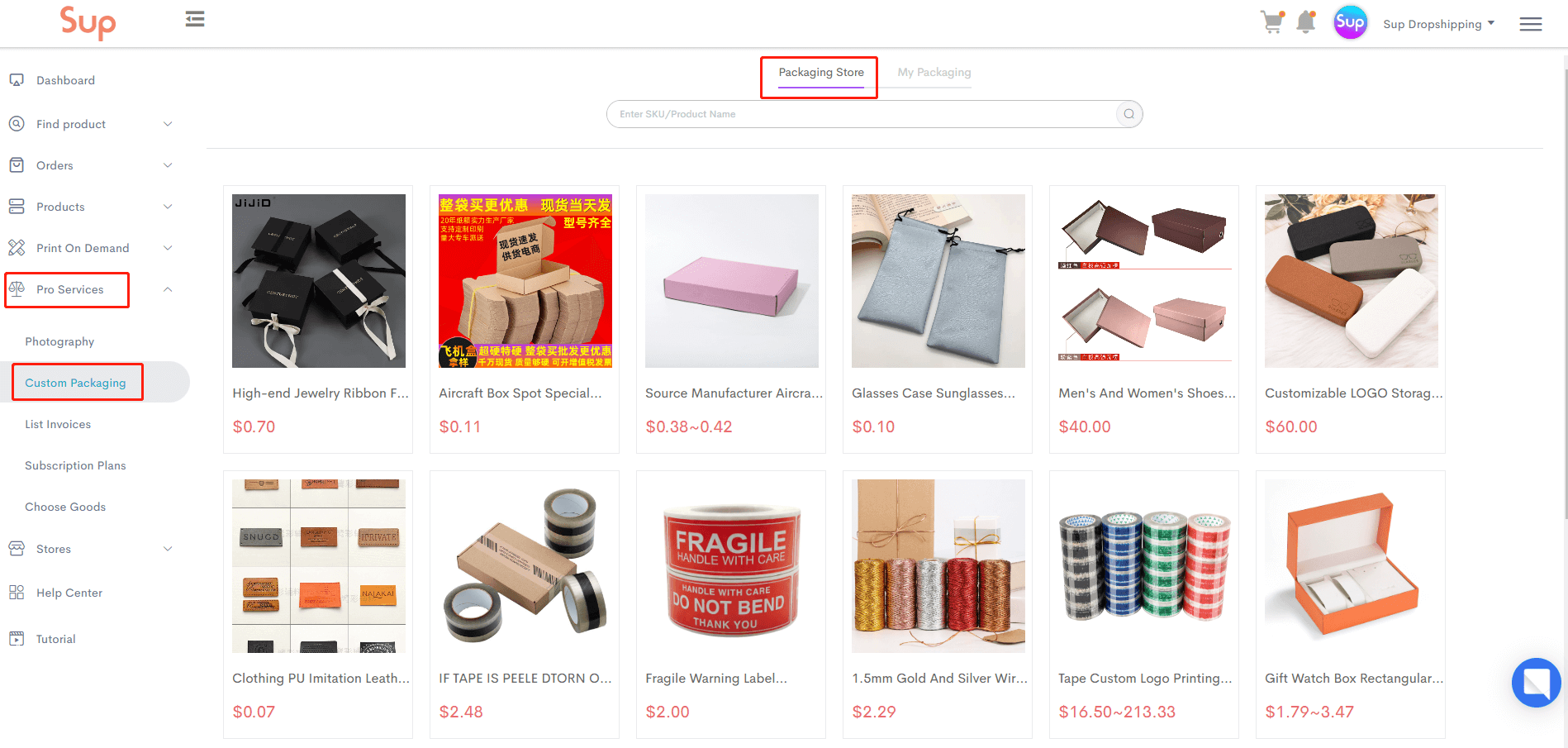 Here are all the packaging types and styles for you to choose from.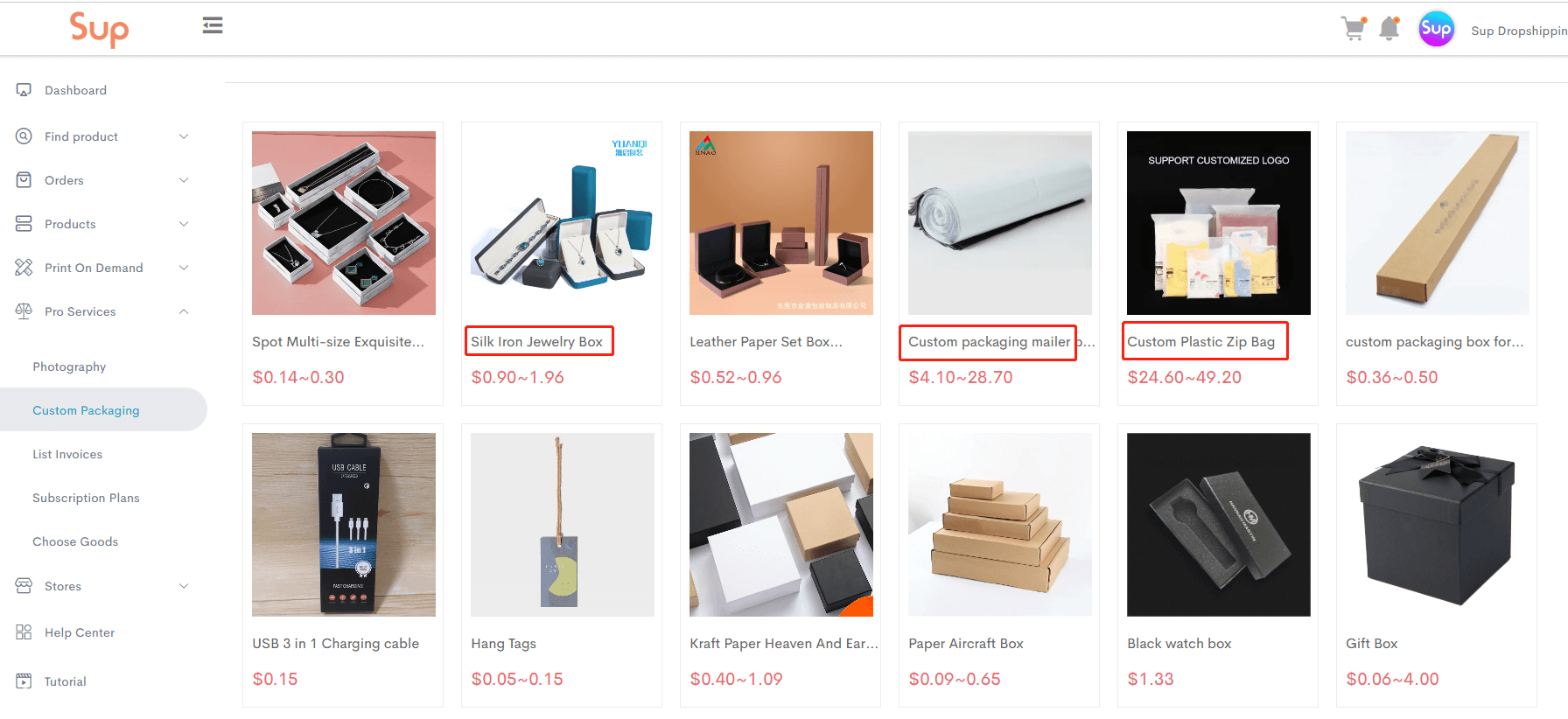 Step 2: Confirm your packaging
Choose the packaging you want and confirm packaging details, like the pattern, size and quantity.
If you would like to further cutomize the patterns or sizes, please contact your assistant.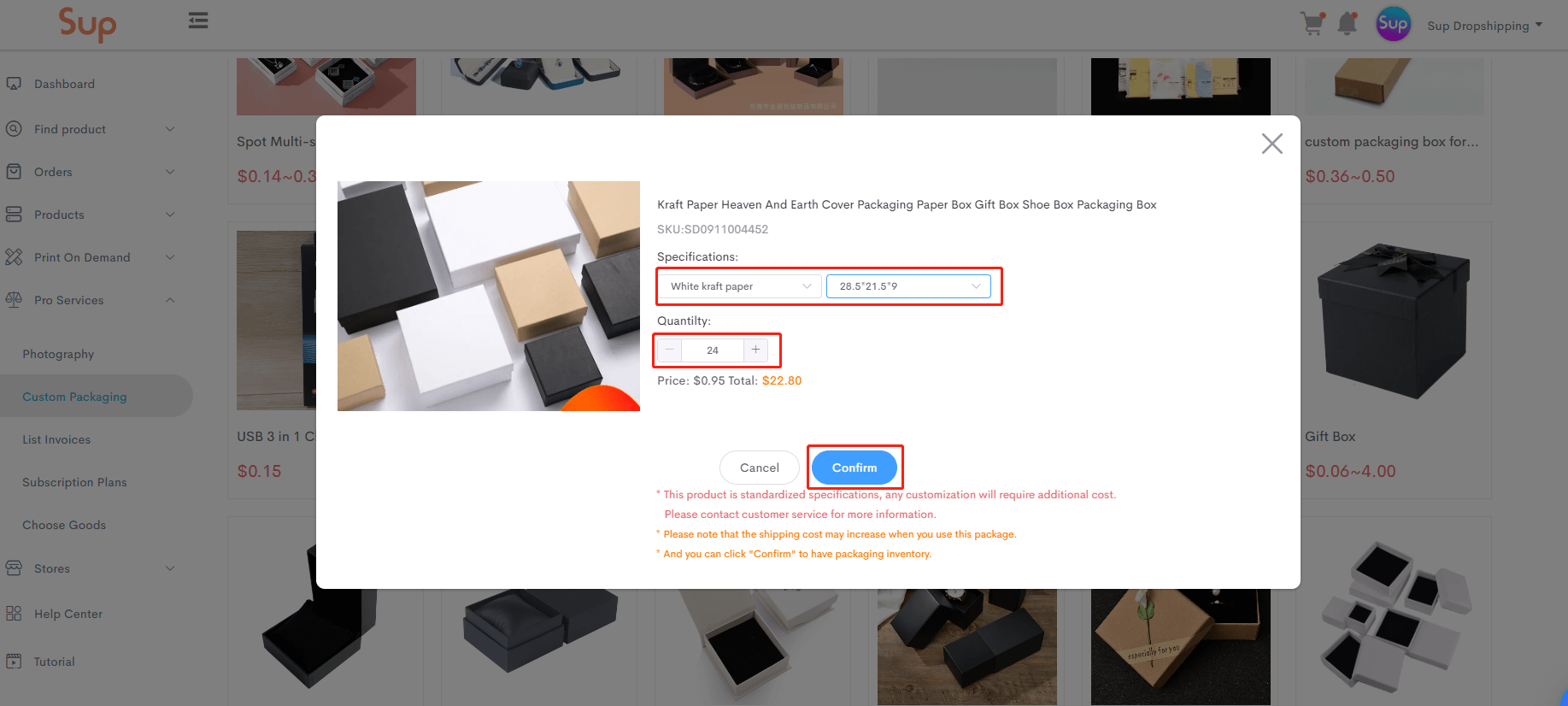 Step 3: Submit your order
Choose a warehouse, confirm all the packaging information, and submit the order.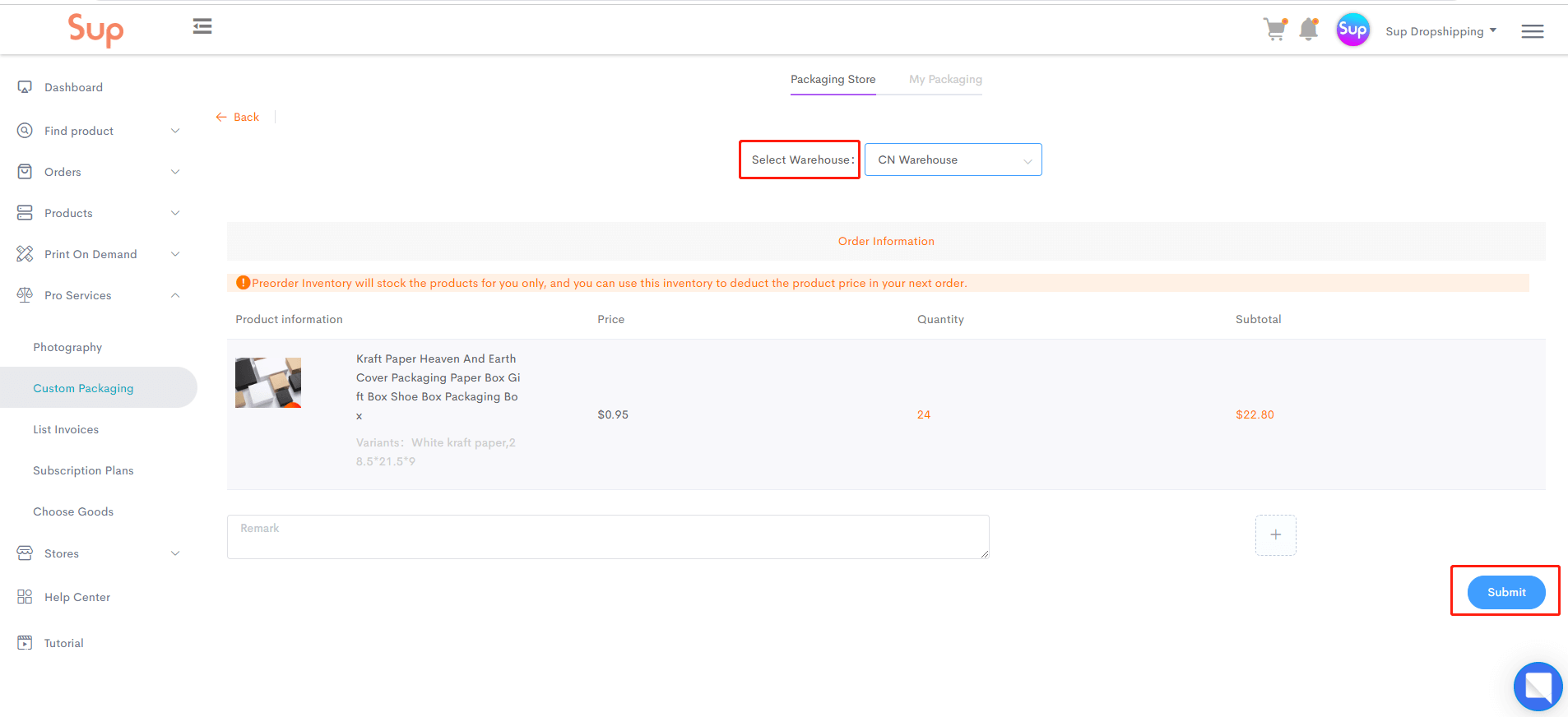 Step 4: Make the payment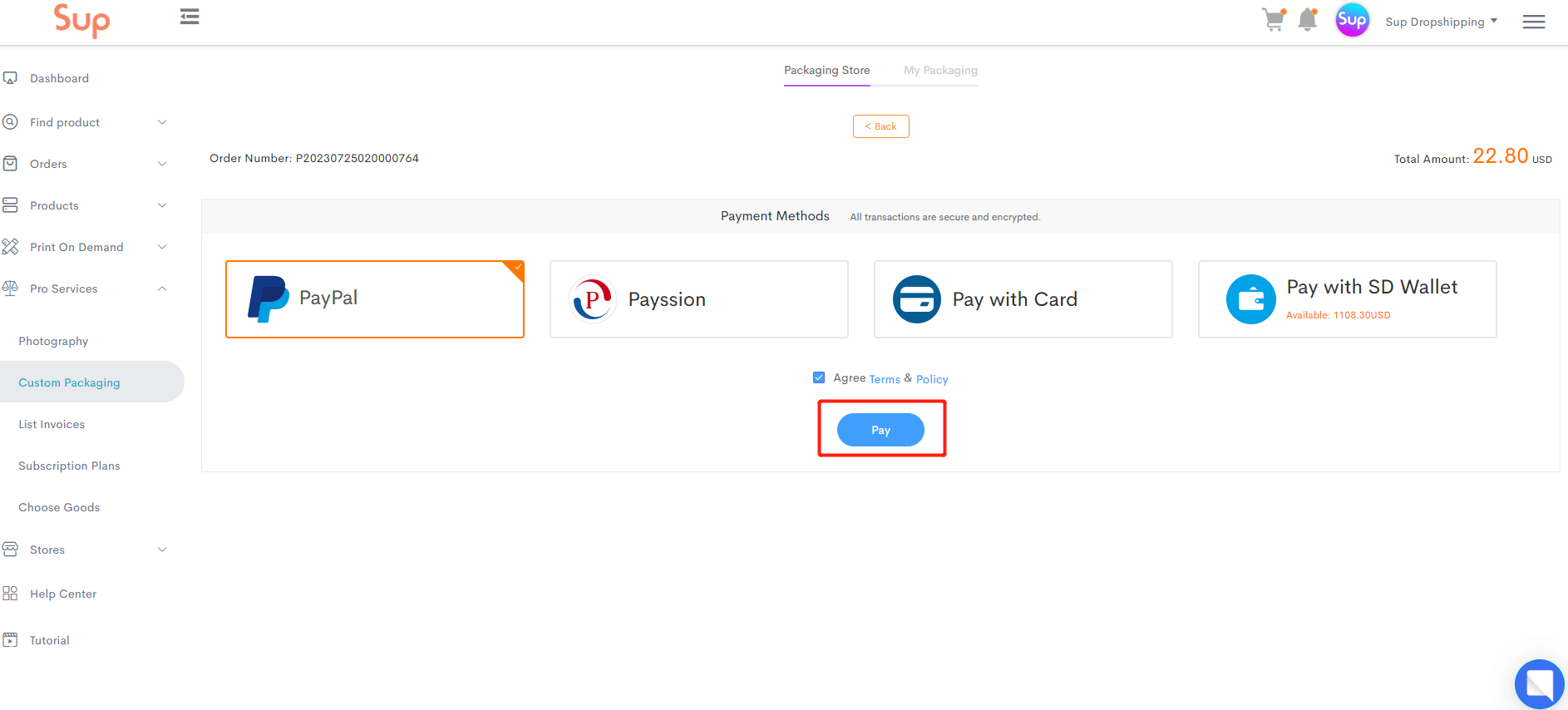 Step 5: Confirmation
Your can check your packaging orders in Purchase orders.
Go to Orders > Purchase orders > Pending
Our product processing team will check your orders and help you fulfill them. If there is any problem, they will contact you, so make sure to check your messages!

Step 6: Check your packaging
Go to Pro Services > Custom Packaging > My Packaging
Here you can check all successfully purchased packagings in My Packaging tab.
How to change the packaging for your products? Check it out here!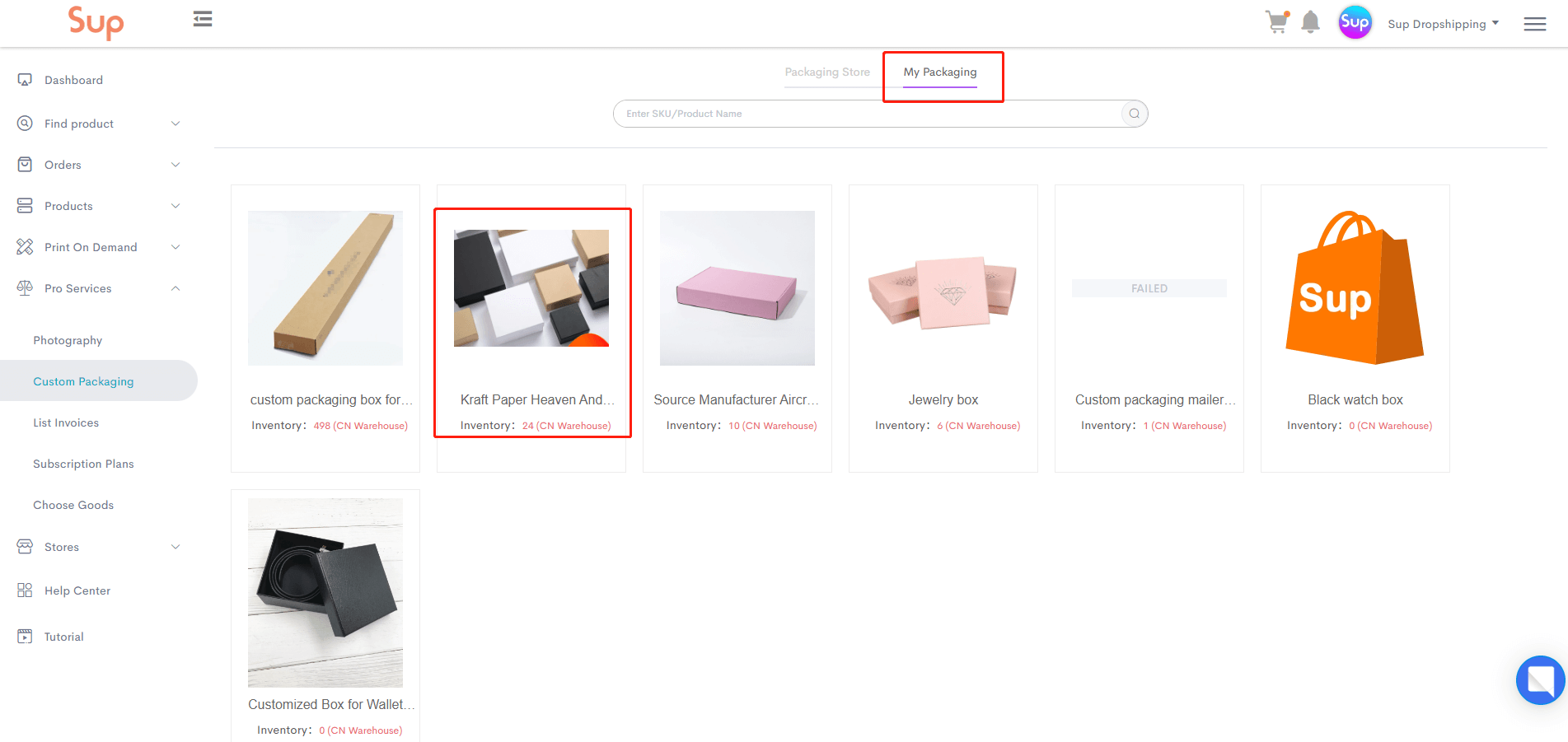 Enjoy Sup Dropshipping, and if you have any questions, please feel free to contact us.