How to Fulfill Orders on Sup Dropshipping?
Step 1. Sync Orders
If your Shopify store is connected with Sup, your orders will be automatically synced to Orders>> Store orders. If you can not find your order here, please click the Sync button to import orders manually.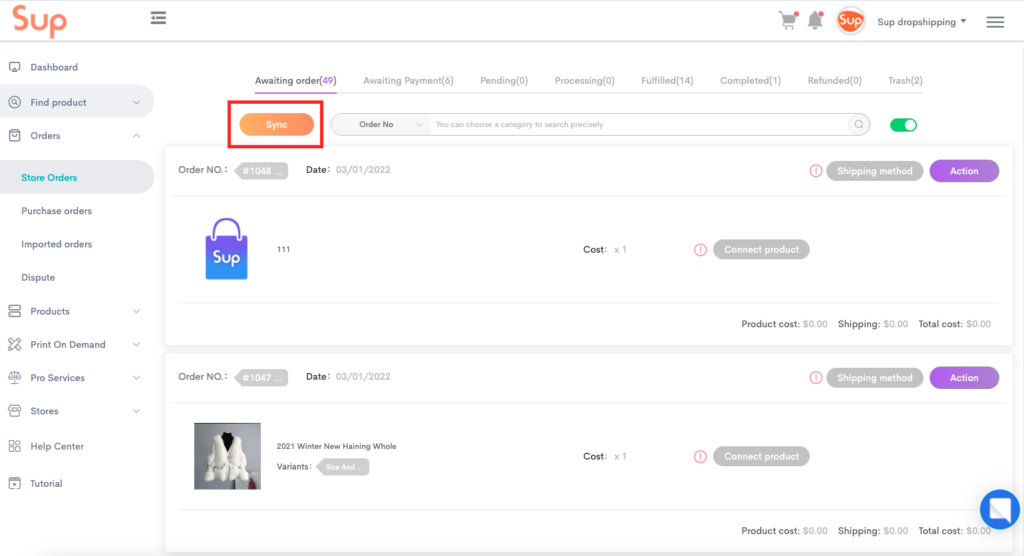 Step 2. Connect Products
Once an order is confirmed in your store, the order information will be automatically synced here. You may double-check it and make sure to click on the Connect Product button before going on.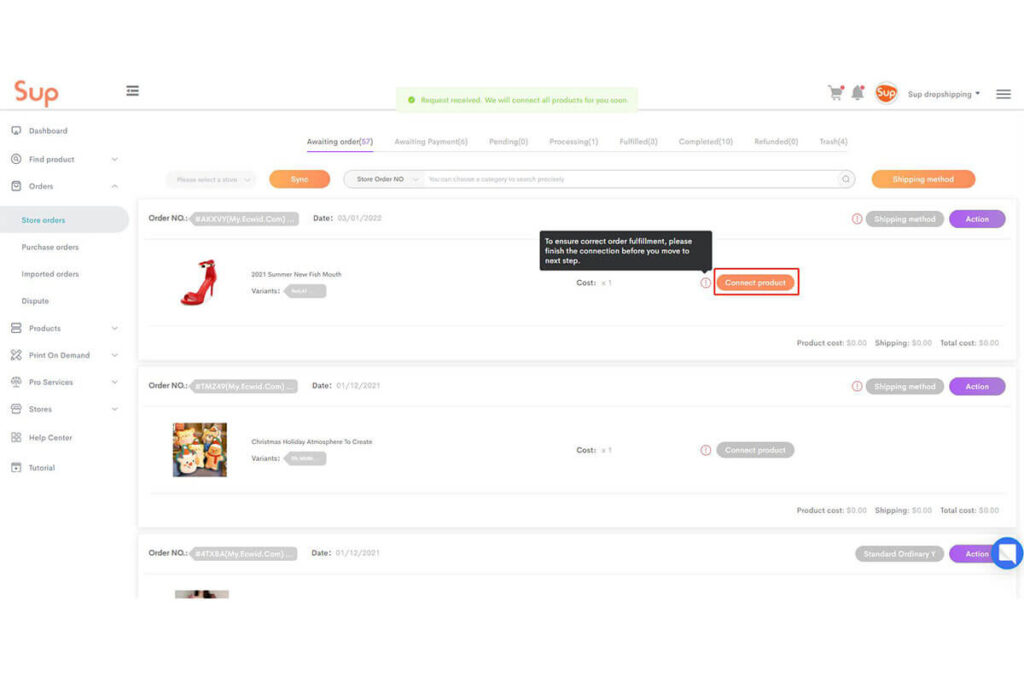 Step 3. Confirm Order Information
When the connection is done, it's time to select your shipping method and confirm shipping information.
If Sup cannot recognize the shipping address, you may fix it manually.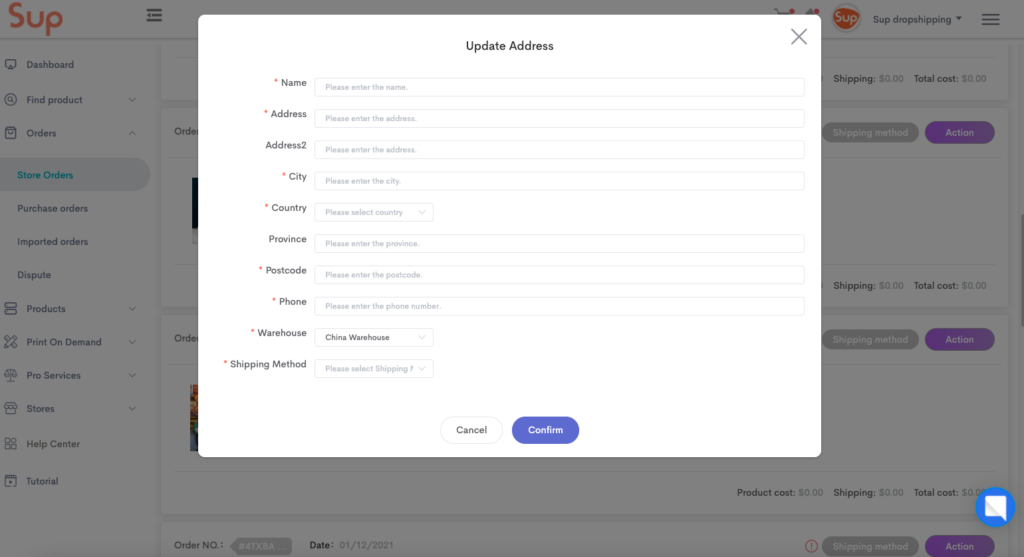 If you have purchased your own customized packaging in Sup, it is time to apply them to your products here. How to purchase? Check it here!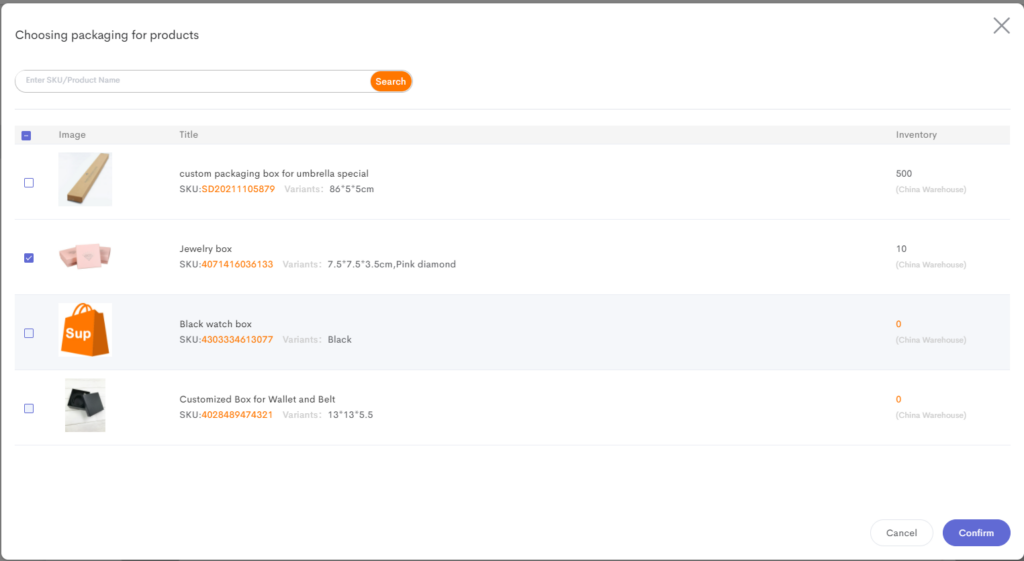 Step 4. Make Payment
You are all set now, and the next step is to click Pay Now on each order to pay for a specific order, or check the tickbox next to Bulk Payment to pay for all your orders at once.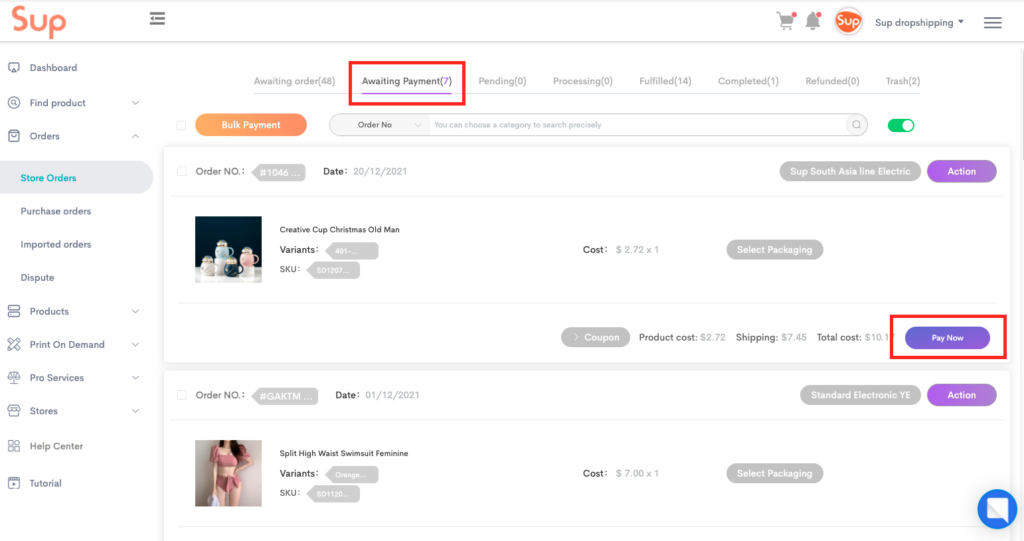 Step 5. Pending for Confirmation
Once we have received the payment, your orders will move to Pending Tab, and our fulfillment professionals will review your orders carefully to check if there are any problems to fix.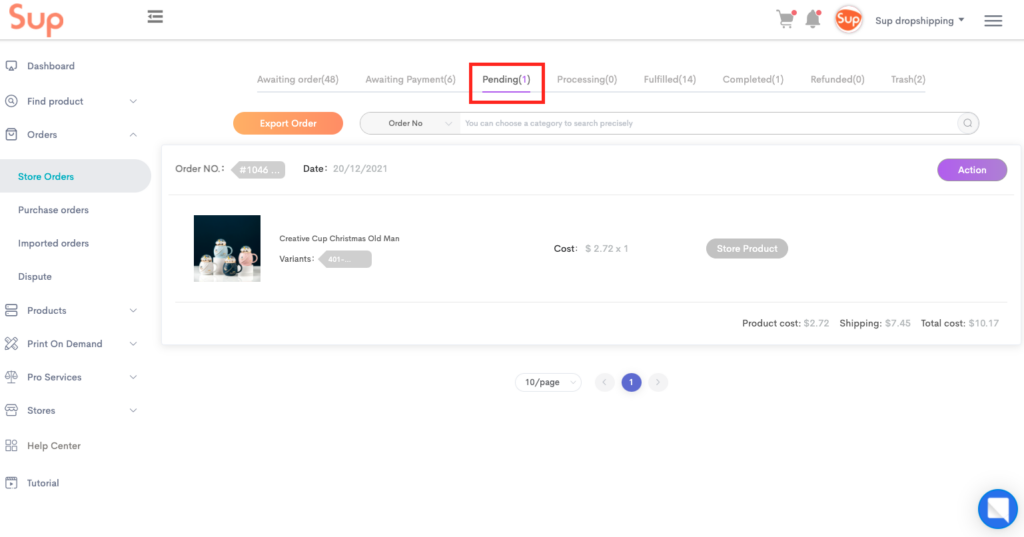 Step 6. Processing
Once your orders are confirmed, they will be moved to the Processing tab. We will start processing right away and convey all your requirements to the suppliers. This may take 1-3 days, as our processing team will make a careful quality inspection and double-check with logistics before shipping.

Step 7. Fulfilled
Once your products are shipped, the orders will move to Fulfilled tab. Tracking info for your shipping order can be checked here, and automatically synced to your connected store.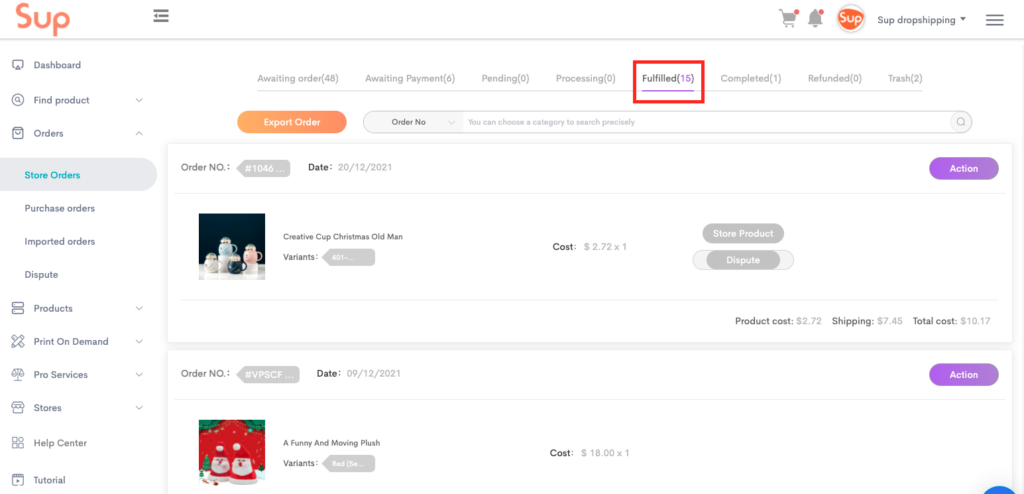 Step 8. Completed
All orders delivered and received will move to the Completed tab, you can review or open a dispute if there is any problem with the product. Our dedicated agent will help you out.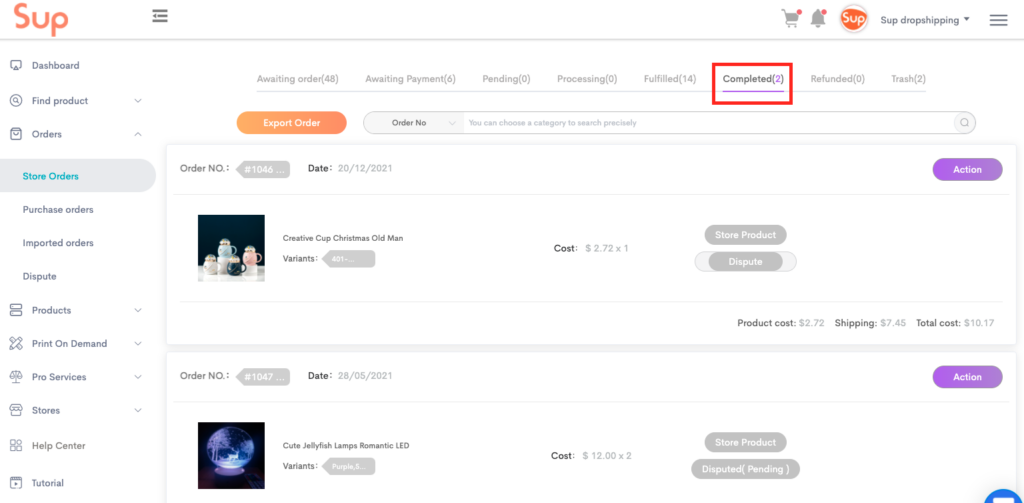 Enjoy Sup Dropshipping, and if you have any questions, please feel free to contact us.