How to Source Products on Sup Dropshipping
Sourcing a product on Sup Dropshipping is very simple. Follow our steps to check out the products with best price!
There are mainly 3 ways to source products you want.
Image Sourcing
Step 1. Go to My SUP>>Find Product>>Sourcing, and simply upload a picture of your product.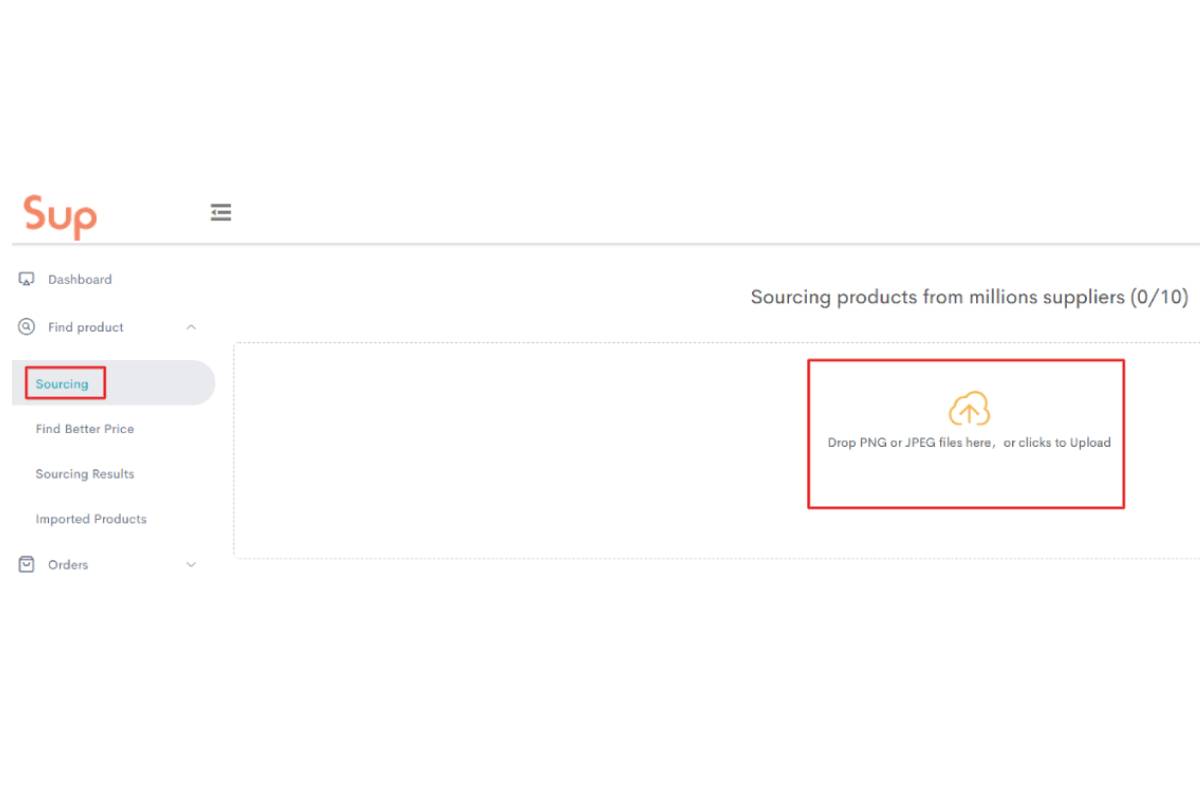 Step 2. Wait for a few seconds until the results comes out.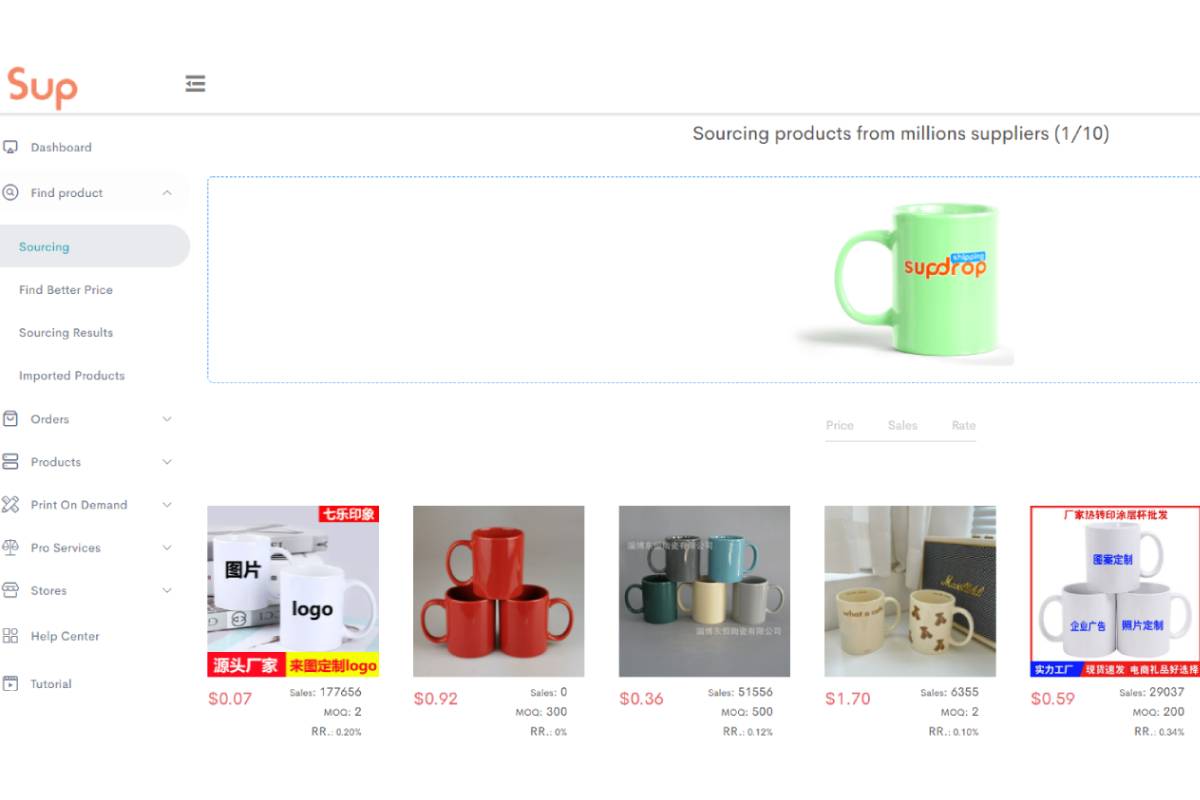 Step 3. Find the product you want, and you can View the product page from supplier, place a Sourcing request, or directly Import it to your import list.
IMPORTANT: Make sure to check your imported products list and list it to your store.
How to list products to my store?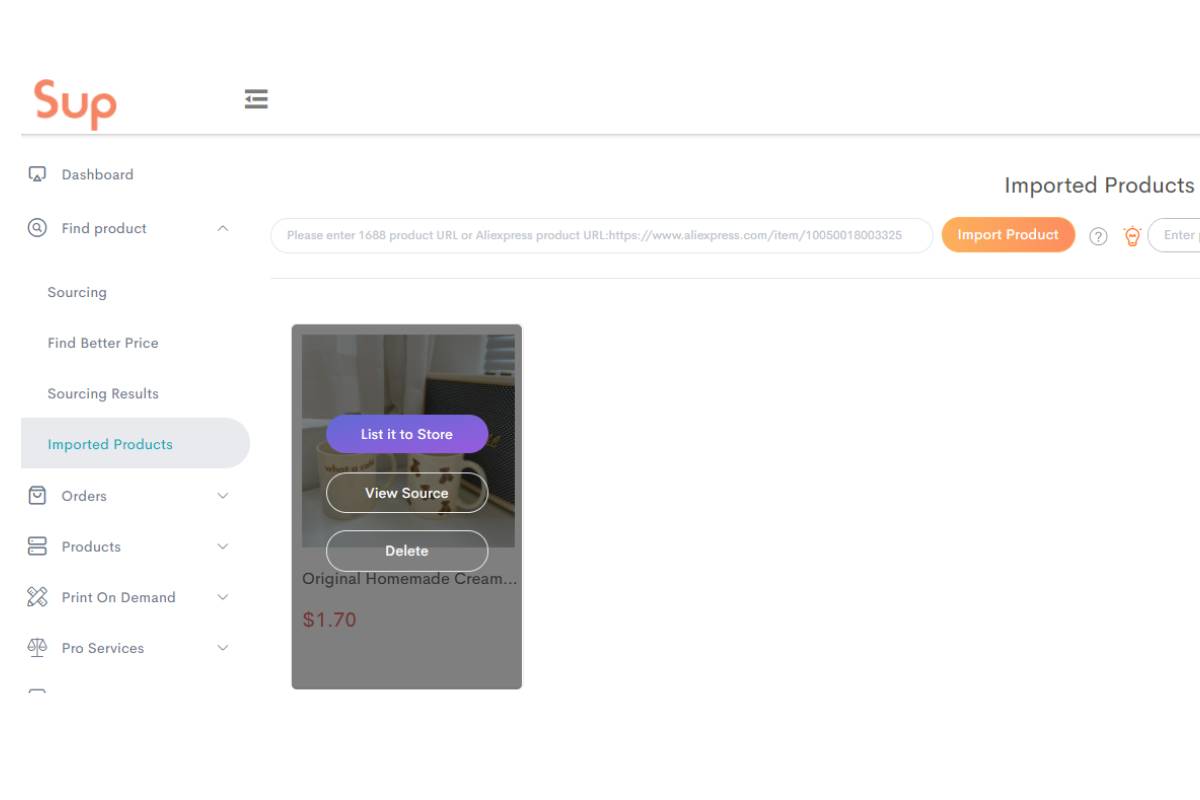 Getting confused with the terms of dropshipping? Check out our glossary for explanations!
Placing Sourcing Requests
a. Source for products already in your store
Want to find a better price for the products from your store? Click Sourcing and tell us your expected cost. We'll handle the sourcing work and send the best quotes to you.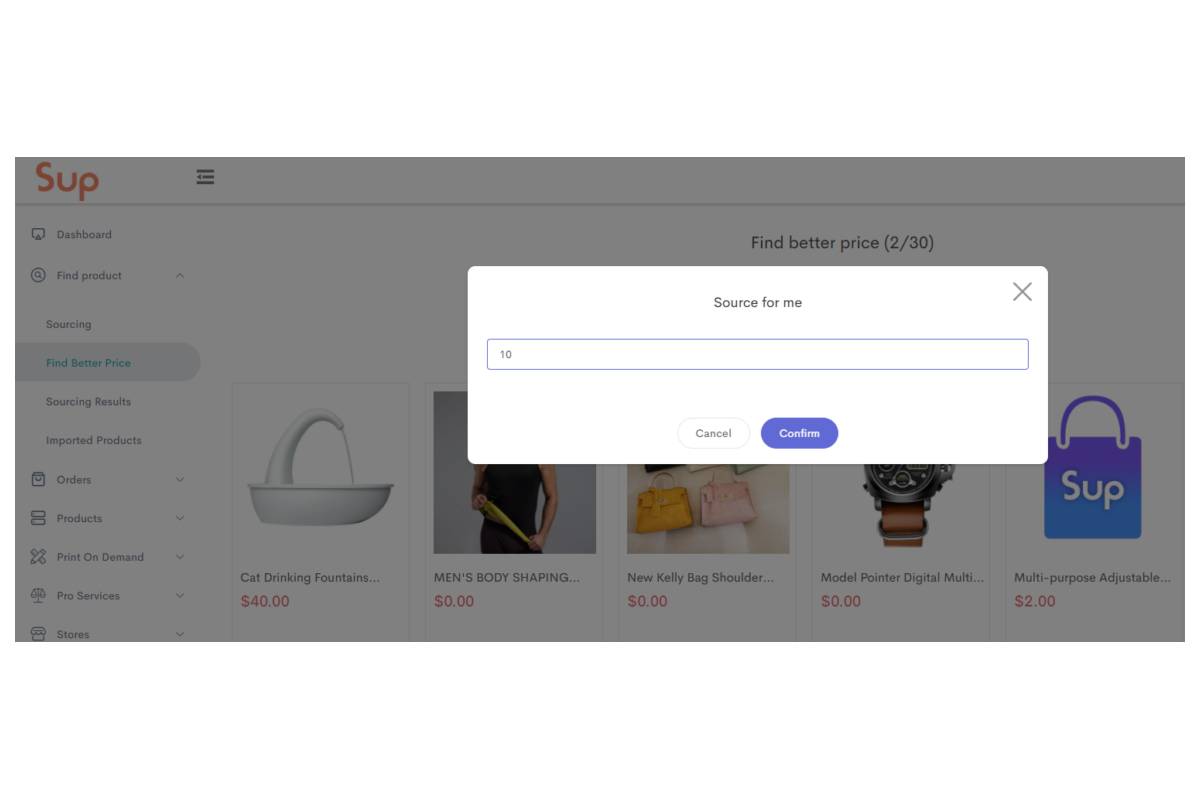 You can check out status of your requests in the Sourcing Results Column.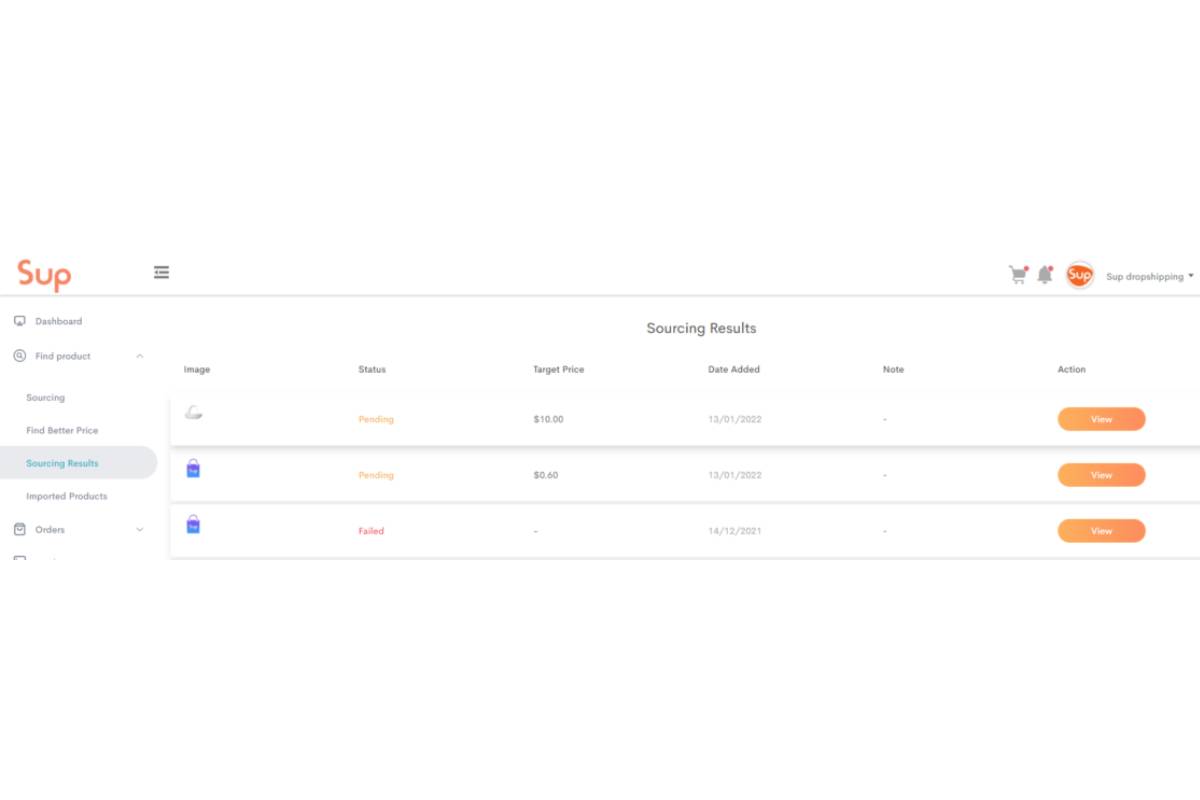 If your product is successfully found, you can click on the View button, and click on the replied product address.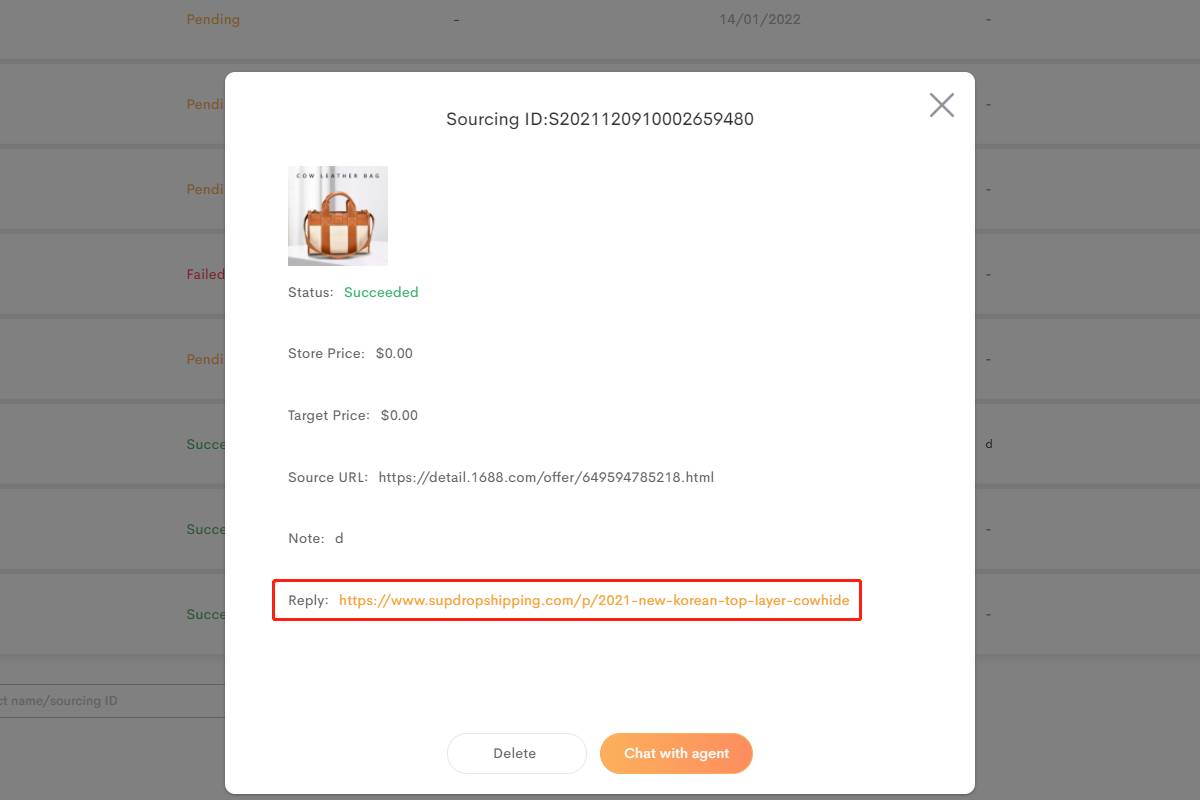 You can list the product to store or purchase a test order on the product page.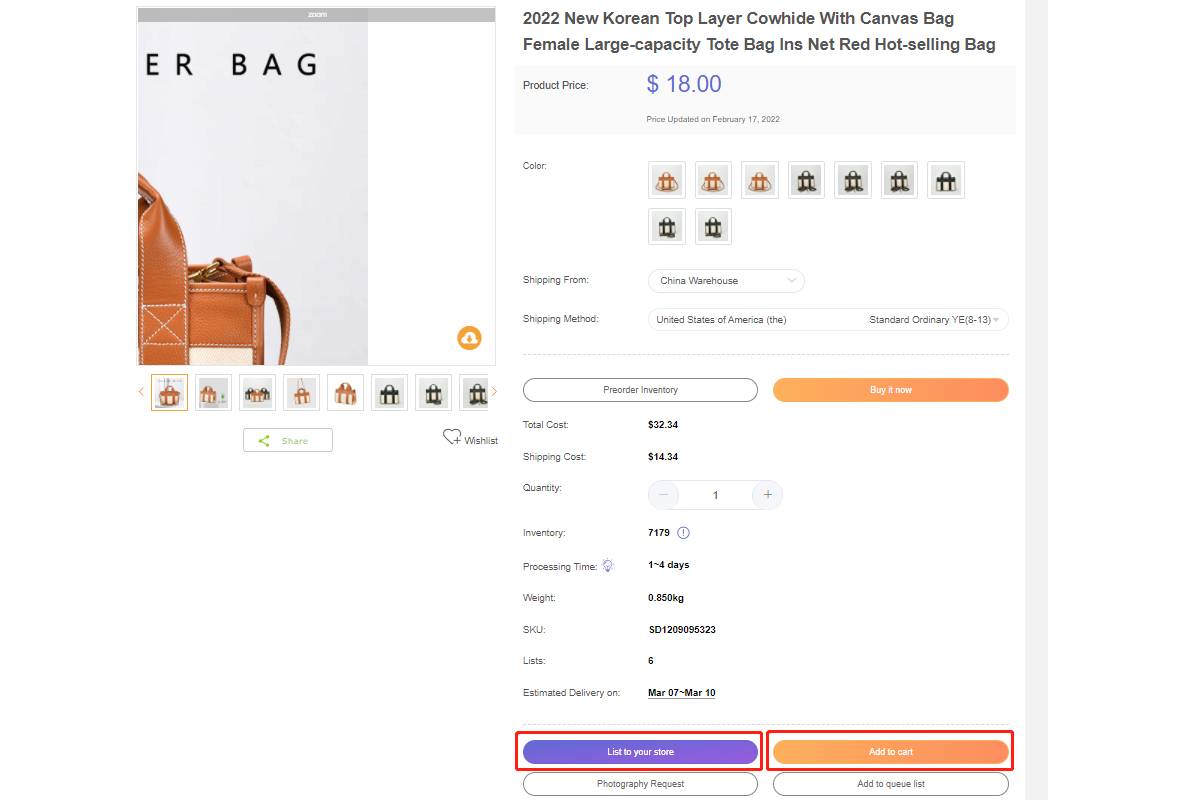 b. Find new products for your store
If you would like to find a new product for your store, switch to FIND NEW PRODUCT tab.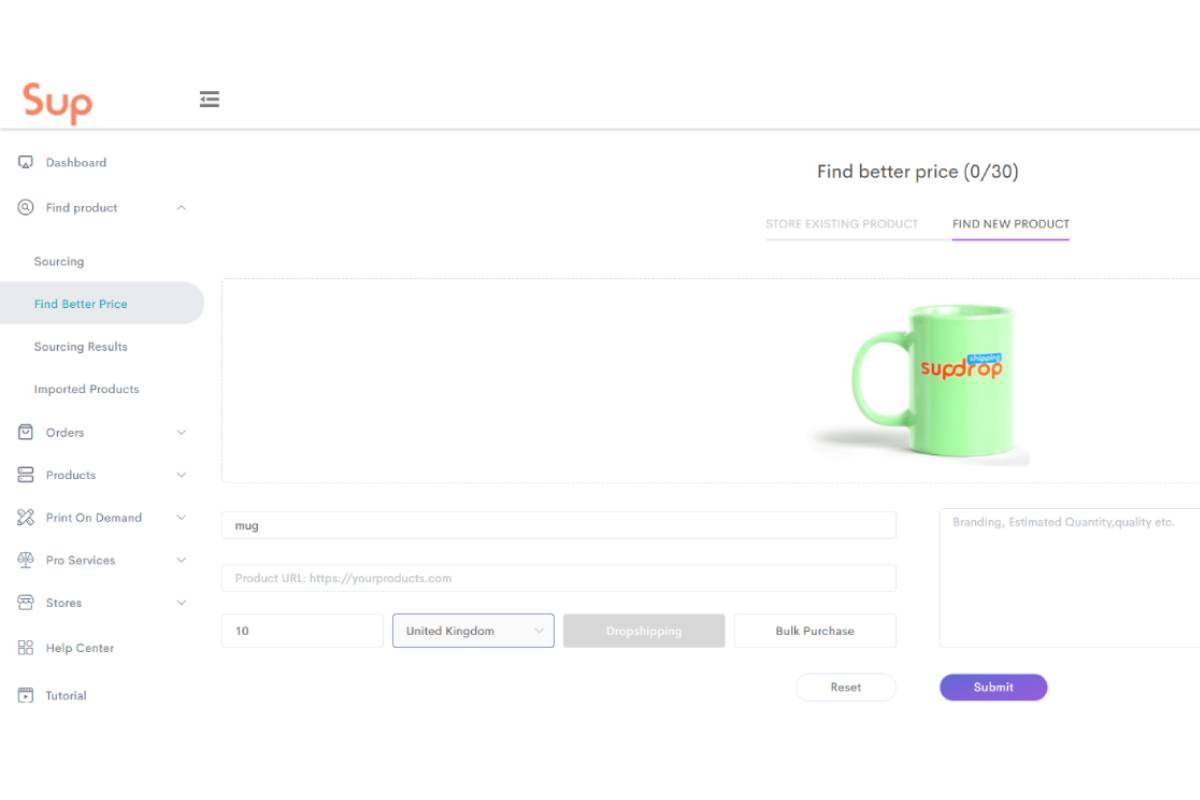 Fill in as much information as possible in the blanks, and this will speed up the process of finding your product.
The results are also shown in the Sourcing Results Column.
Source from other sites
If you find any products interested from other wholesale supplying sites like 1688.com, you can import it to your list and then list it to your store.
First when you get a nice product from Aliexpress or 1688, get your product URL.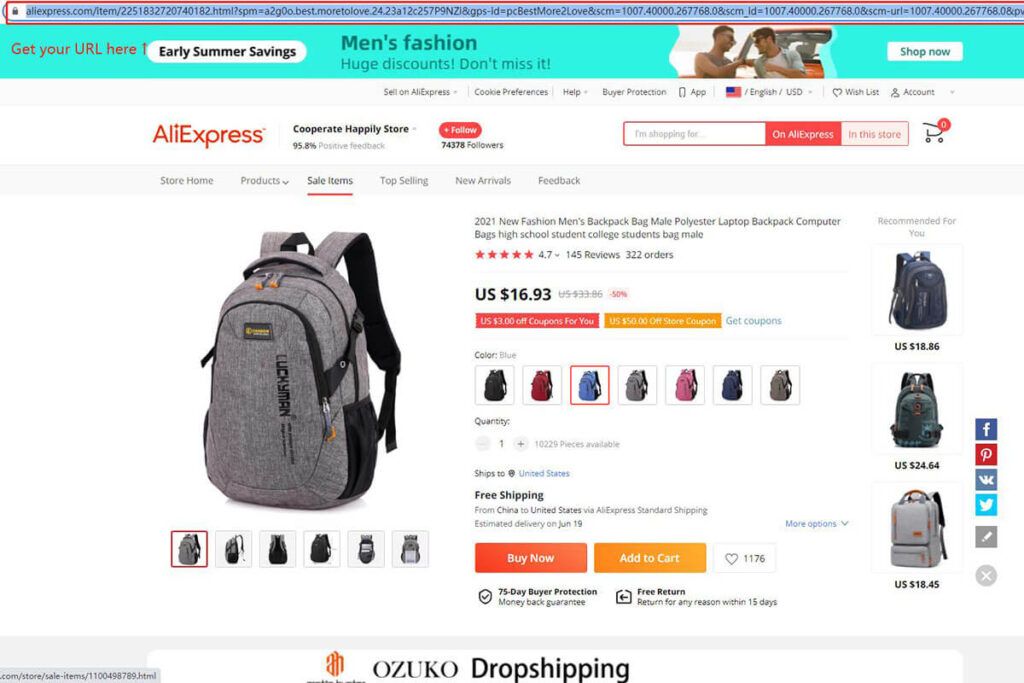 Then paste the link to import page, or simply search with the keywords from the product name.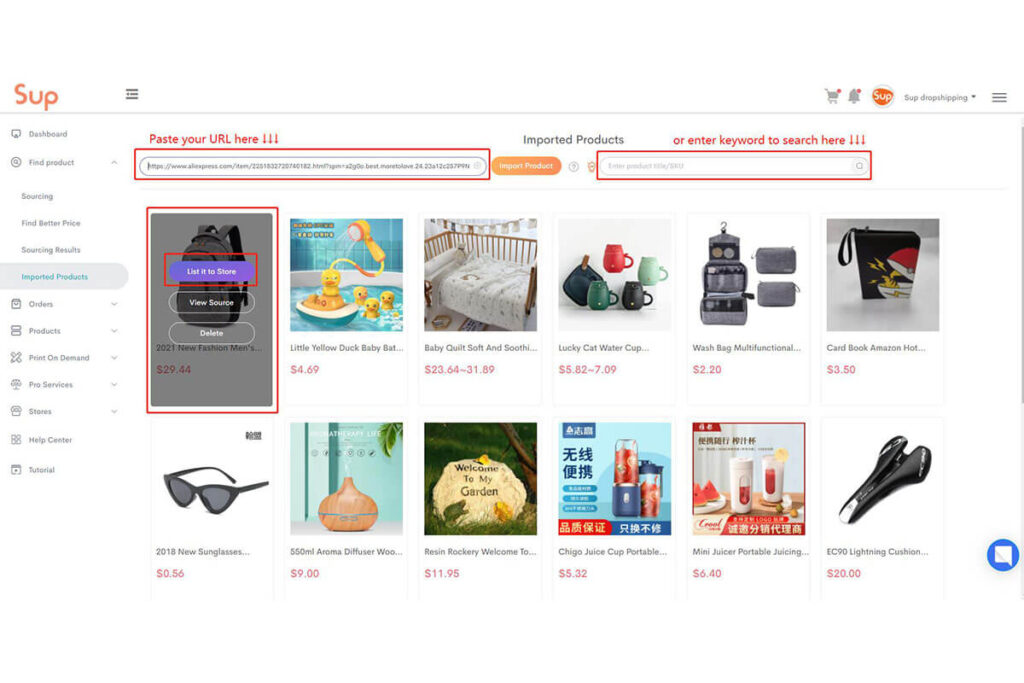 NOTE: Don't forget to list the imported products to your store!
Want to source for products from Amazon, eBay, Etsy, Aliexpress, DHgate, Taobao, or Myshopify backstage with just one click? Try our Sup Scraper!
To learn more about how to use Sup Dropshipping tools, please refer to this tutorial:
If you have any questions, feel free to contact us.