How to Connect and Manage the Sup Dropshipping App
Install Sup Dropshipping app to your Shopify store is simple, just with a few clicks as follows.
1. Log into your Shopify Admin panel and click App on the left sidebar search for the Sup Dropshipping App.
2. On the App list page, Click Add App

3. Click Authorize button, then it will redirect to your Shopify Store admin panel.Click the "install app" button on the Shopify authoritative page.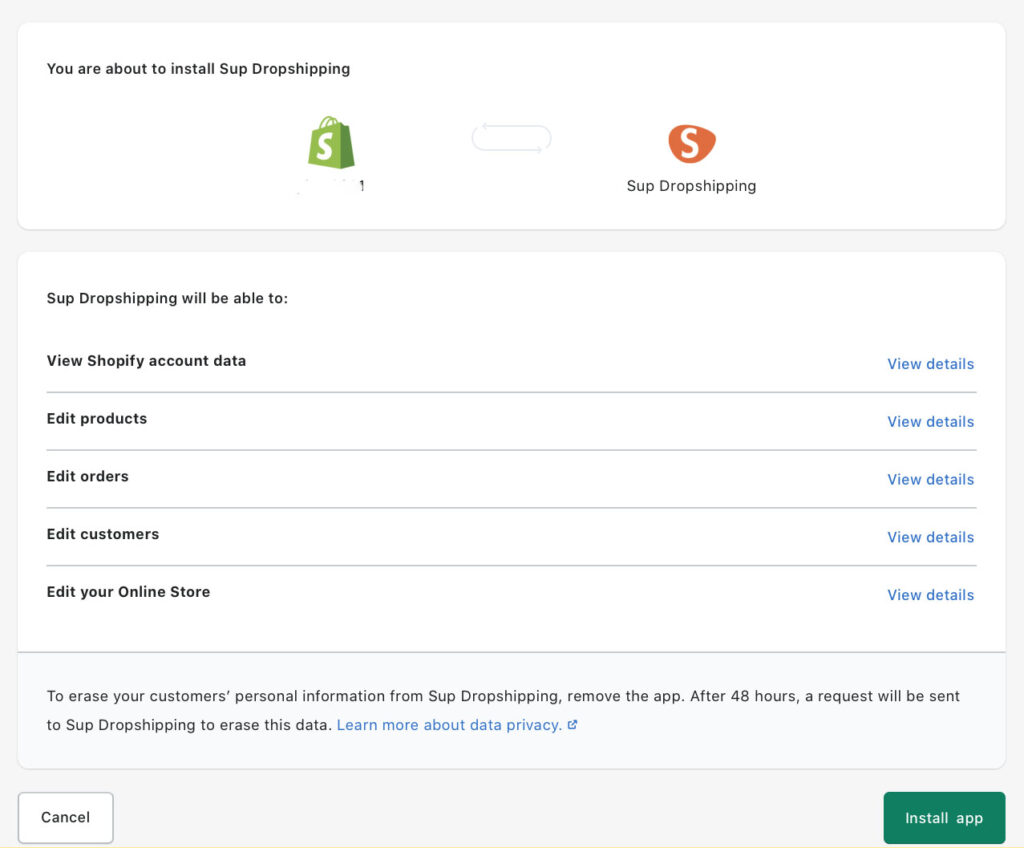 4. Go to Authorization, click Shopify, then you'll find the connected store.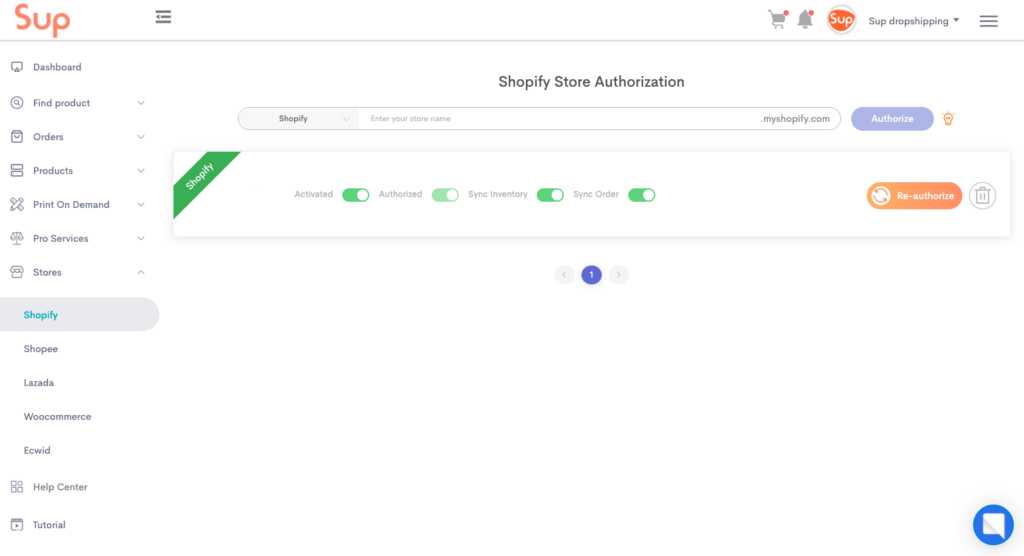 5. Click more actions button to manage your store connection with Sup Dropshipping.

Learn more about Sup Dropshipping tutorial? Please refer to the article How to Work with Sup.
Enjoy Sup Dropshipping, and if you have any questions, please feel free to contact us.