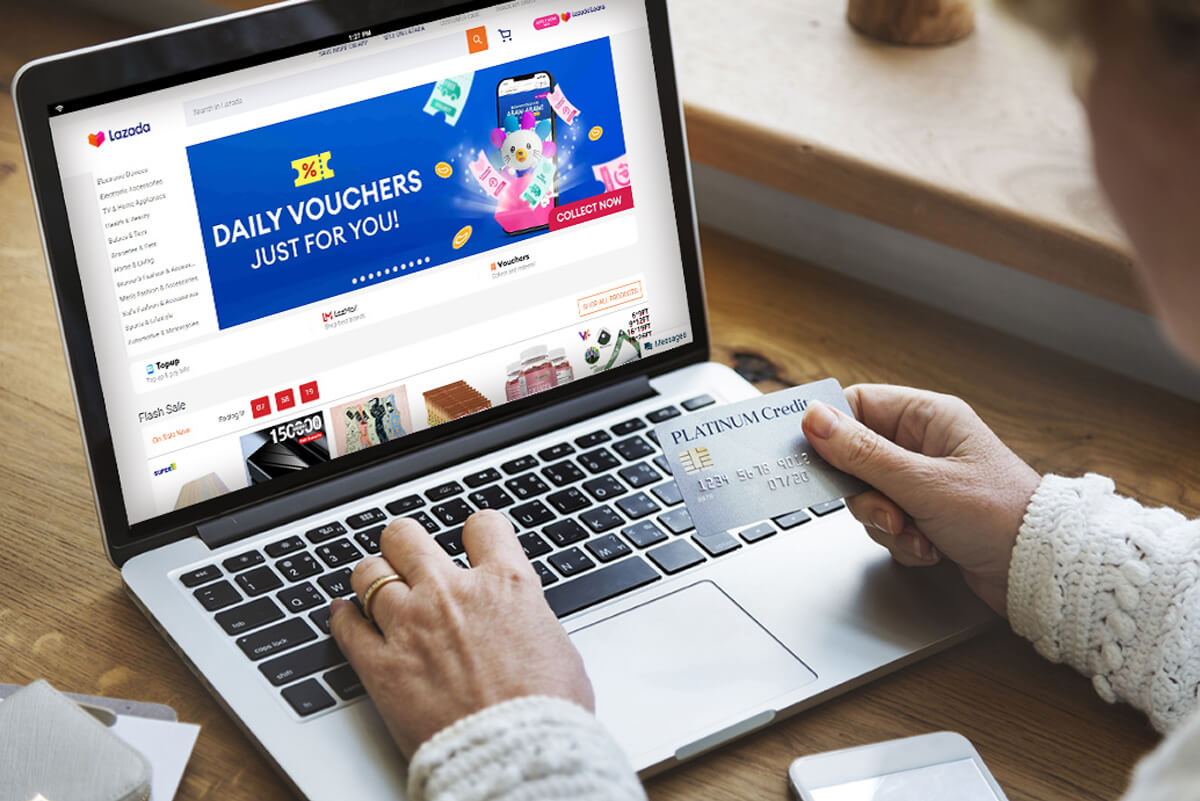 The online business in Southeast Asia has been growing rapidly in recent years, especially with the impact of the covid-19. According to Statista, the internet economy size across Southeast Asia was valued at around US$218 billion in 2023, and it was expected to reach US$295 billion in 2025.
If you want to tap into this market and make money, selling on Lazada can be a good opportunity.
Lazada is a leading online marketplace in Southeast Asia. Monthly visits to the Lazada website in the Philippines were approximately 36.55 million in the second quarter of 2022. Thanks to its popularity, this marketplace has been the choice of many SEA sellers.
In this article, we will give you a complete guide on what Lazada is and how to sell on Lazada.
What is Lazada, and how it works?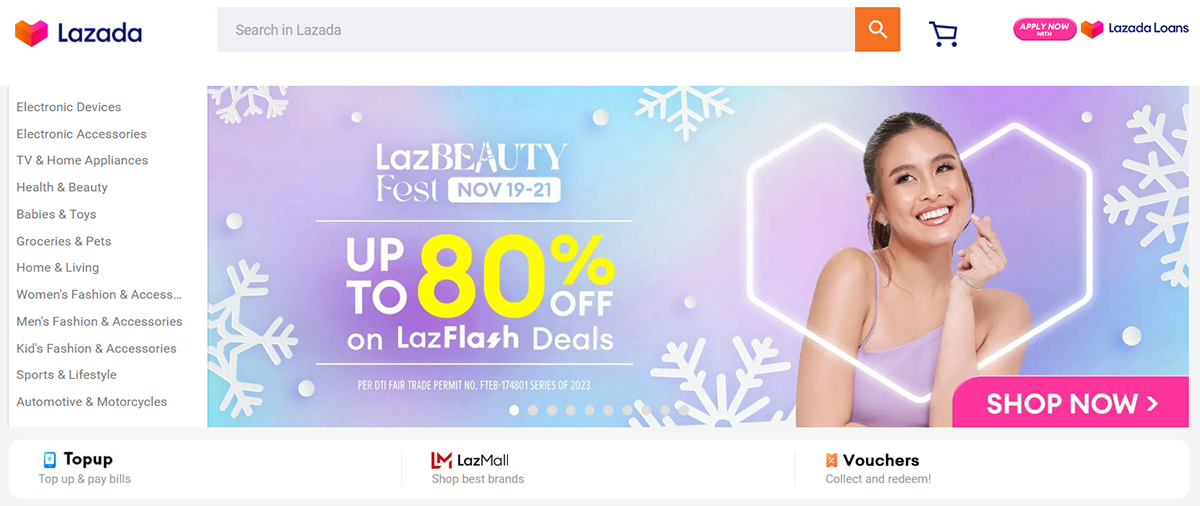 Lazada is a well-known Business-to-Business(B2B) and Business-to-Customer(B2C) eCommerce platform in the SEA area. Headquartered in Singapore, this platform is currently available in several Southeast Asian countries, including Indonesia, Malaysia, the Philippines, Singapore, Thailand, and Vietnam.
Lazada serves as a marketplace that connects numerous sellers with a wide base of buyers. It provides a variety of products across different categories from electronics to clothing. When a customer places an order and the sale is completed, Lazada takes a commission fee and additional service fees from the seller.
Is Lazada legit?
Lazada is a legitimate company owned by Alibaba Group, one of the largest eCommerce companies in the world.
Founded in 2012, Lazada has been operating for more than a decade. It has gained great popularity since its launch. To protect buyers from scams, Lazada launched a Money Back Guarantee program. This policy allows the buyer to get a refund if the item is not as described, damaged, or doesn't arrive.
However, scams may still occur if the buyer comes across a seller who is not reliable. Before the purchase, buyers should check the seller ratings and product reviews. To minimize the chance of being scammed, shoppers should also read the description carefully before placing an order.
Fees for selling on Lazada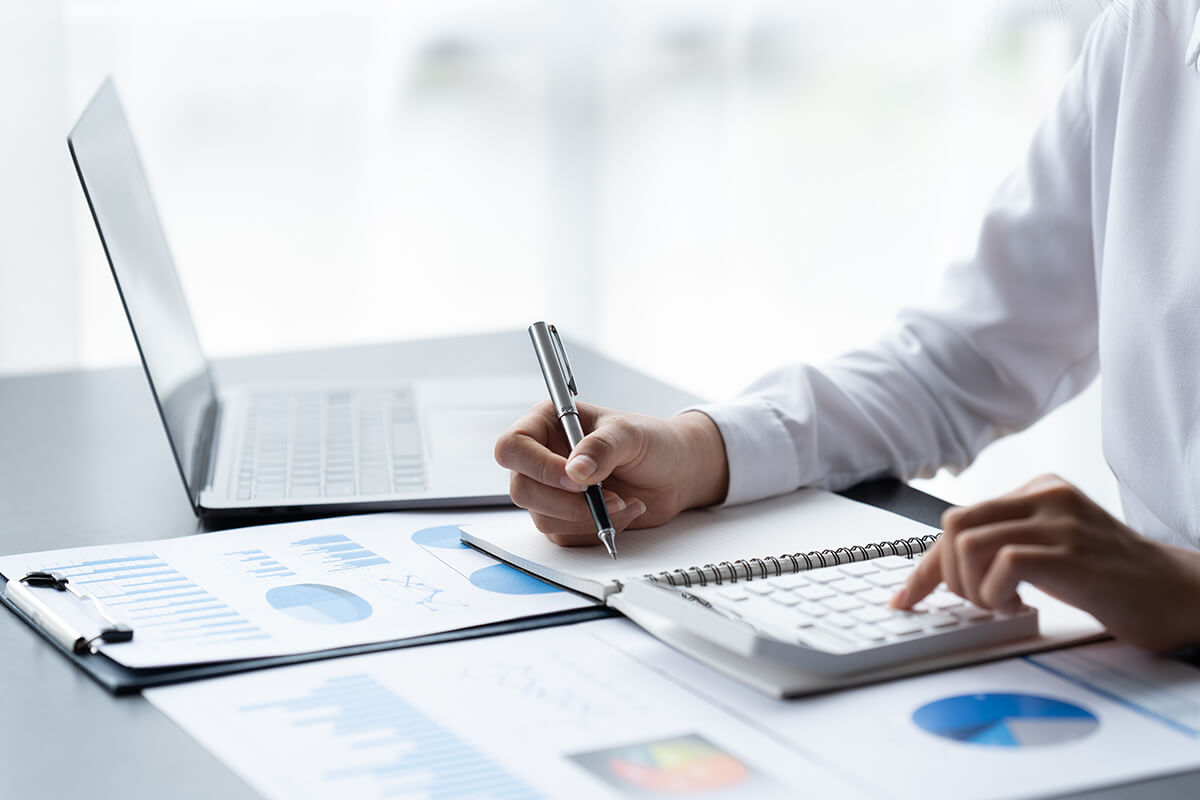 Lazada charges you several types of fees when you sell on this platform. They typically include the following types.
Commission fees
Lazada charges a commission fee on the sale of each item. This fee is a percentage of the item's selling price and varies by region and category.
If you are a Lazada marketplace seller in the Philippines, you will be charged a 1% to 5% commission (VAT-inclusive) on the sale of items. But if you are a LazMall seller, you will need to pay a 3% to 7% commission fee (VAT-inclusive).
Newly signed-up sellers are exempt from commission fees for the first 30 days. After 30 days, the standard commission fees will apply.
Transaction fees
A transaction fee(also a payment fee) is incurred when the payment from your customers is processed on the platform. Lazada charges all Philippines sellers a 2.24% transaction fee.
Shipping fees
If you choose to use Lazada's fulfillment service, there may be shipping and fulfillment fees associated with storing, packing, and delivering your products.
Marketing and promotional fees
If you participate in Lazada's marketing campaigns and promotions, or use their advertising services, additional fees may apply.
Fixed Fee
Some categories of products may have a fixed fee per item in addition to the commission fee.
Lazada payment methods
Lazada supports various payment methods. However, payment options may vary by country.
Here are some common payment methods accepted on Lazada:
Credit or Debit Cards
Lazada usually accepts major credit and debit cards, such as Visa, MasterCard, American Express, and others.
Online Banking
Users may be able to make payments through online banking services provided by various banks.
E-Wallets
Lazada often supports payments through popular e-wallets, such as Maya, Alipay, or other local e-wallets depending on the region.
Cash on Delivery (COD)
In some regions, Lazada may offer Cash on Delivery as a payment option, allowing customers to pay in cash when the product is delivered.
Installments
Lazada partners with some banks to offer installment payment plans for certain purchases. When the order amount reaches the minimum limit, the buyer can buy now and pay later.
Lazada Wallet
Lazada Wallet is a digital wallet within the Lazada platform. With this payment method, all transactions can be covered by Lazada's Payment Protection. Users can also get promos and discounts from time to time.
Lazada shipping methods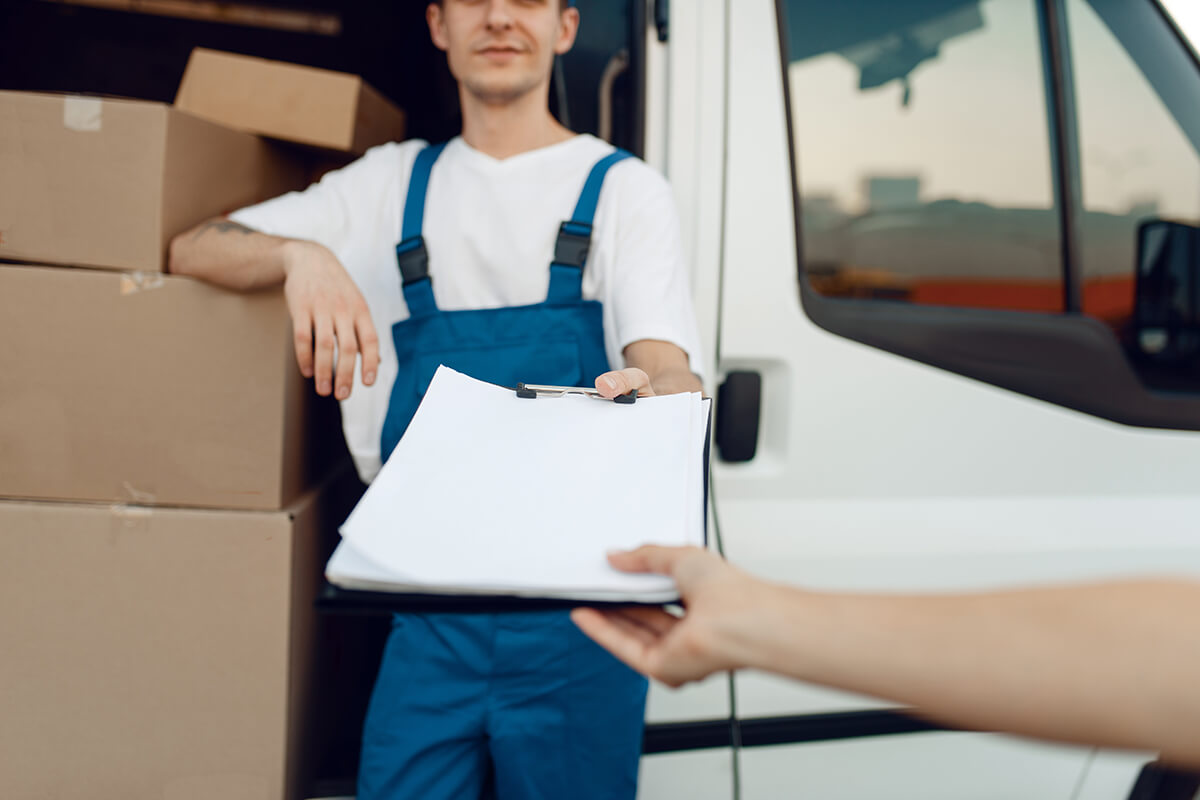 Shipping methods on Lazada vary from seller and region. Basically, you can have the order delivered by Lazada or arrange delivery by yourself.
For the former, two shipping options are available, Standard delivery and Express delivery. For the latter, Drop Off and Collection Point are supported. And the shipping time is usually 2 to 15 days.
Let's take a closer look at these shipping options.
Lazada Standard Delivery
Standard Delivery is the most common shipping solution on Lazada. It has a low threshold for the order amount. After you create your selling account, Standard delivery will be automatically set up in your store. 1 to 15 working days are needed for delivery with this shipping method.
Lazada Express Delivery
Express delivery is also called Same-Day Delivery, which is an expedited delivery option provided by Lazada. It takes 1 to 3 working days to ship an order with this method, but it is only available within the week and in certain regions.
Drop Off
This shipping method allows you to send a package to a Drop Off Point (DOP) nearby. Then the logistics company takes the package and delivers it to the buyer. It is convenient for the courier to get the item and deliver it timely.
Collection Point
Collection Point (CP) is a delivery option that allows your customers to pick up their orders in their chosen location like convenience stores. This applies to products under certain categories such as Fashion and Accessories.
How to sell on Lazada?
Lazada provides much convenience to start an online business. With several simple steps, you can create your store and start selling.
Here are the 7 steps to sell on Lazada.
1. Find a niche
Finding a niche is the first thing when it comes to starting an online business on Lazada.
A niche is a small part of a market. If clothing is the market, the category of dresses or T-shirts will be a niche example.
By focusing on a niche, you can easily target your audience who are more likely to make purchases. Marketing to potential customers will also be easier. Additionally, there is less competition in a niche market. You can therefore improve the chance to succeed.
Below is the process to find a niche.
1) Understand your interests and strengths
2) Find out the problems your customers encounter
3) Research your competitors
4) Narrow down your niche ideas
5) Test the niche
2. Create a seller account
You can sign up on Lazada as a Local Marketplace seller, LazMall seller, or LazGlobal seller.
Here are the criteria for each type.
Local Marketplace:
Your store is based in your country or region where Lazada is available.
You do not have a Brand Trademark certificate or other proof of brand authenticity such as a brand letter of authorization and purchase invoices from authorized sources.
LazMall:
You are a brand owner, brand distributor, or verified reseller or retailer, and You have a business registration document.
LazGlobal:
You are not based in the country or region where you want to sell. For example, you plan to sell in Malaysia but you are located in the Philippines.
You have a registered business.
Selling in the Lazada Marketplace has a lower threshold. It can meet most sellers' demands.
Next, we will take selling in the Lazada Marketplace in the Philippines as an example.
Here are the steps involved in creating a seller account.
1) Go to the Lazada website and click "SELL ON LAZADA"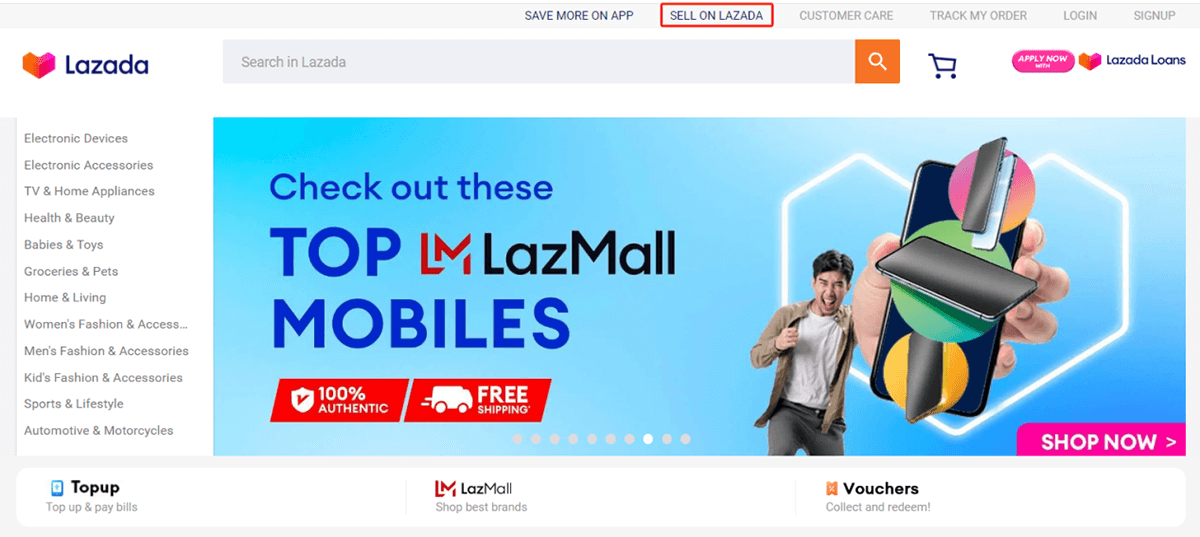 2)Click "SIGN UP NOW"

3)Enter your phone number and verify it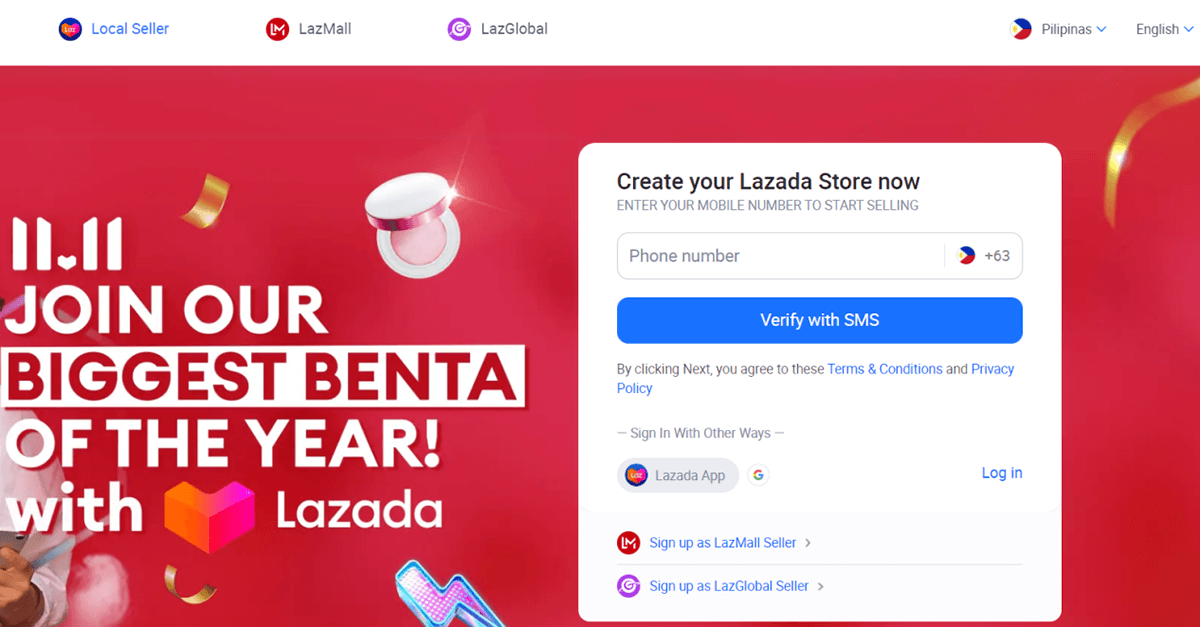 4)Decide to be an individual seller or corporate seller
You can sign up as an individual seller or corporate seller. Check which criteria you meet.
| | |
| --- | --- |
| Corporate Seller | Individual Seller |
| For companies and BIR-registered businesses | For sellers without BlR-registered businesses |
| Requires BIR 2303, Business Permit/Certificate ofRegistration, and a corporate bank account | Requires valid government-issued ID, bank accountinformation, and proof of bank account |
5)Set your store name, email address, and password
After selecting your account type, you should set your store name, email address, and password
By finishing the steps above, you will be registered successfully.
3. Complete your store profile and store category
Now it is time to complete your store profile including the store name, logo, and so on.
1)Click "Store Settings" under "Store" on the left sidebar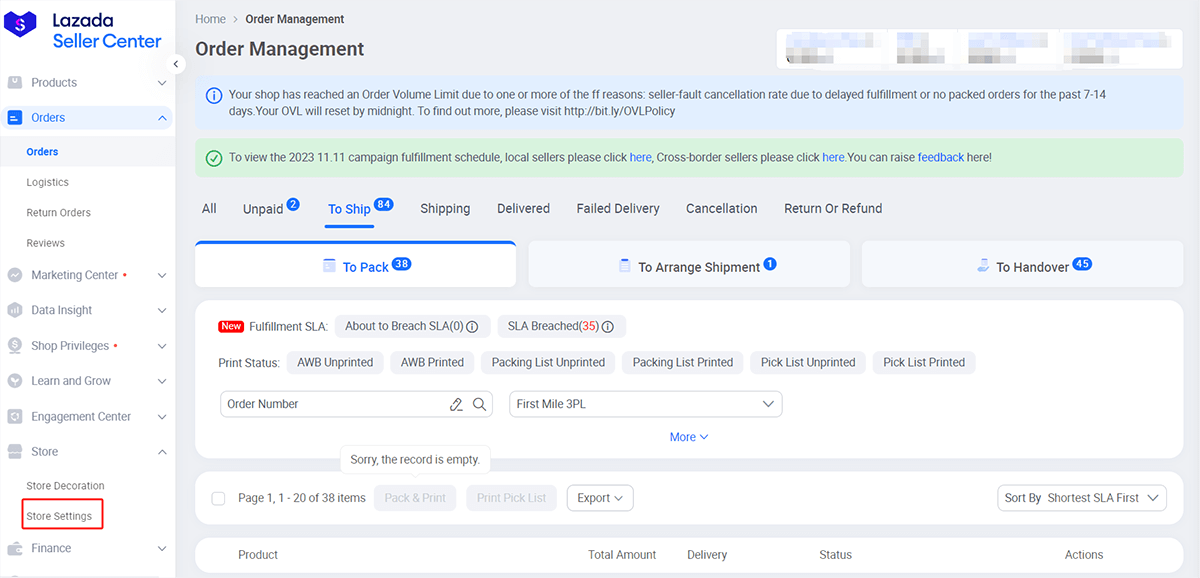 2)Upload your logo and fill in your store name & other required information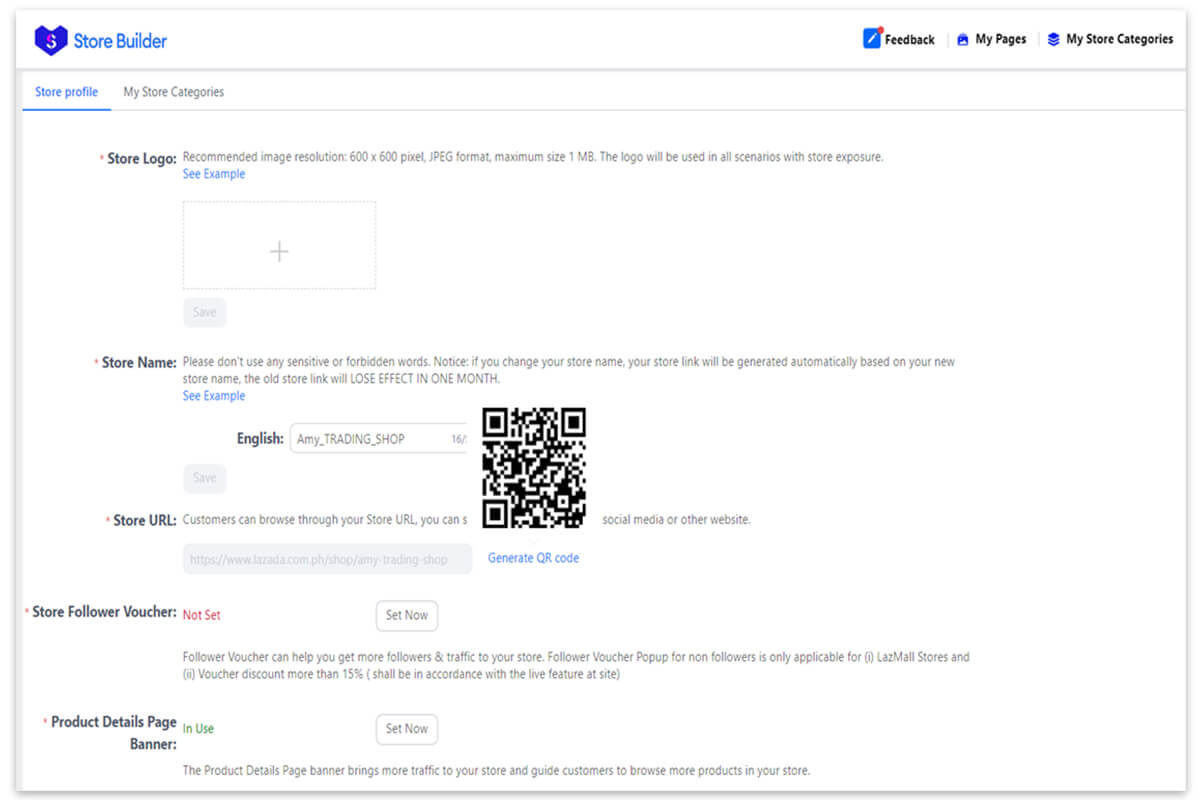 3)Set your store categories

Categorizing your products can help your customers find what they want more easily.
4. Decorate your store
This step is to decorate your storefront and make it attractive for customers.
1)Click "Store Decorations" on the left sidebar

2)Edit the page you want to decorate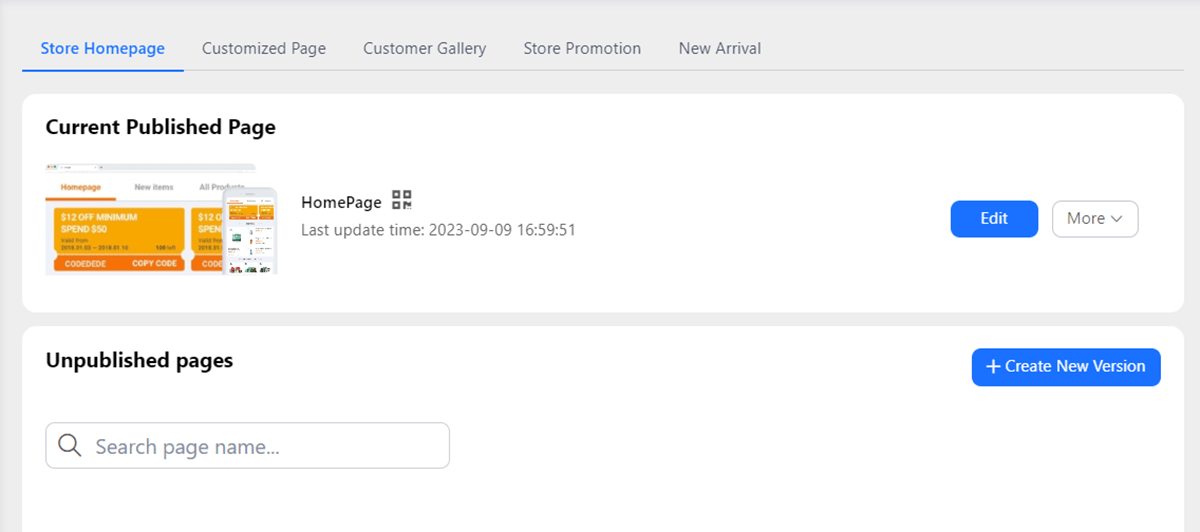 3)Upload pictures and enter the information required for each page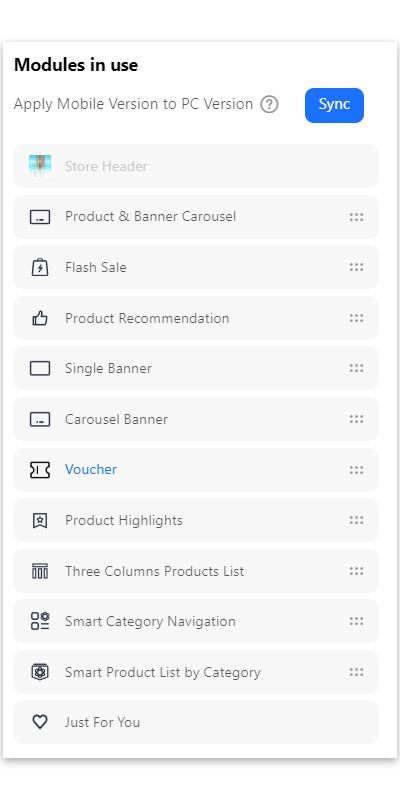 5. Upload your products and start selling
You can have a basic idea of what your store looks like after decorating it. Then it comes to the most important step, that is, adding products to your store.
1)Click "Add Products" under "Products"

2) Fill in the basic information of the product

3)Complete other information

Complete other information related to Product Specification, Price, Stock & Variants, Product Description, Shipping & Warranty
In the Lazada Seller Center, you can manage your products. If you are not satisfied with the description or image of a product, you may edit it again.
6. Link your bank account to receive payments
You need to provide your bank account to collect payments from the customers.
1) Click on the button "Setting" under "My Account"
2)Click "Bank Account" under "Finance"
3)Fill in your bank account information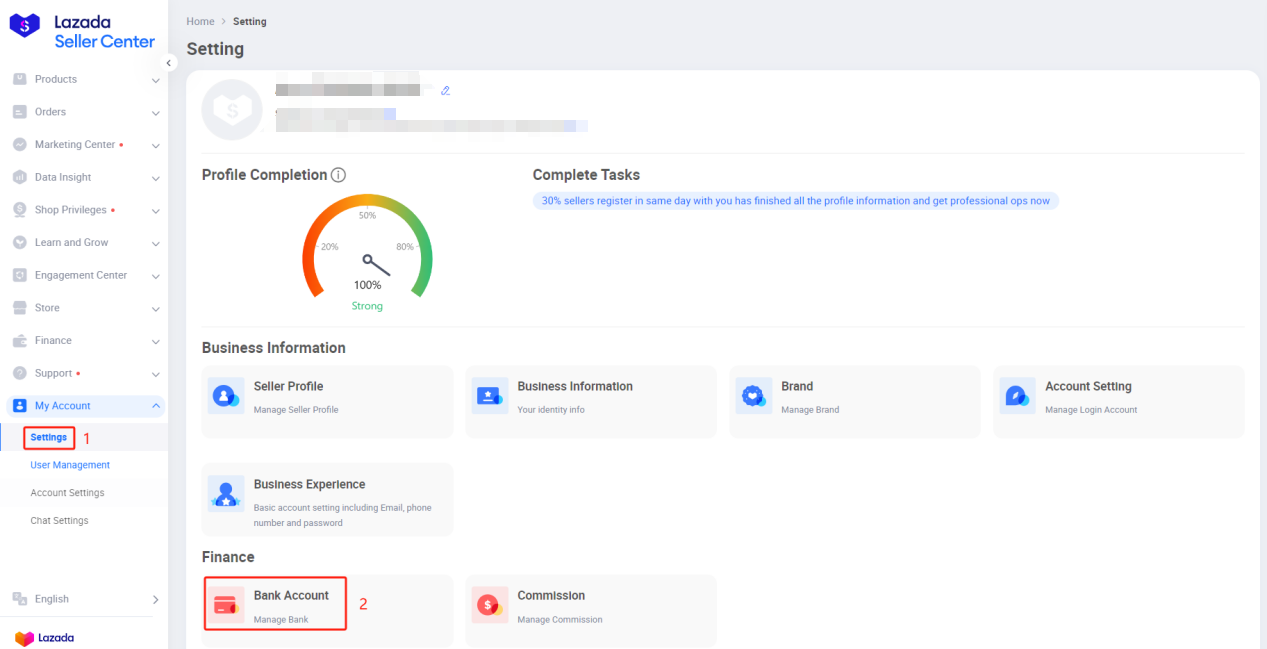 7. Market your products
Marketing is important to deliver your products in front of potential customers. Lazada offers various tools for product promotion. For example, this marketplace allows you to provide vouchers, flash sales, and add-on deals to customers. You can also join in some Lazada programs to market your business.
Alternatively, you may use other digital marketing skills to increase product visibility. Pay-per-click ads, email marketing, and influencer marketing are all good ways to promote a product or your store. You can also use social media to establish and expand your presence among customers. Interaction with customers on social platforms is beneficial for driving sales later.
FAQ
1. Is Lazada safe to use?
Lazada is legit and safe to use. It operates in multiple Southeast Asian countries and has established itself as one of the largest e-commerce platforms in the region. Lazada also provides buyer protection policies, secure payment gateways, and avenues for dispute resolution to enhance the safety of transactions. However, as with any online marketplace, scams may still occur. The buyer needs to exercise caution, verify product details, and review seller ratings before making a purchase.
2. Is Lazada better than Shopee?
The comparison between Lazada and Shopee often depends on individual preferences and specific needs. Both platforms are prominent in Southeast Asia, offering a wide range of products, competitive prices, and various promotional events. Lazada may appeal to those seeking a well-established platform with a diverse seller base and premium offerings like LazMall. Shopee, on the other hand, is known for its user-friendly interface, innovative features, and a strong presence in emerging markets. Ultimately, whether Lazada or Shopee is "better" depends on factors such as personal preferences, specific product requirements, and regional considerations.
3. Can I dropship on Lazada?
Dropshipping is allowed on Lazada, but you need to adhere to Lazada's policies and guidelines. Dropshipping involves selling products without physically holding inventory, with suppliers directly fulfilling orders. To dropship on Lazada, you can work with a dropshipping agent who manages inventory and fulfill orders on your behalf. This will save you a lot of time from various hassles.
Conclusion
Lazada is a popular online marketplace in Southeast Asia. It is legit and safe to use with various precautions in place. Selling on Lazada provides you with a good opportunity to step into the SEA market and make money. It involves only several simple steps to start your business, no complicated techniques or tools required.
However, you can still encounter problems on the way to success. For instance, you may find it hard to find a niche or winning products. Or you fail to reach a reliable supplier. This is where Sup Dropshipping comes in.
With a vast network of suppliers and years of experience, we can help you find top-selling products from a reliable supplier quickly. Our sourcing extension is also useful to streamline the sourcing process. More importantly, we offer you various customization options for branding. Personalized products are more likely to stand out from the competition and capture your customers' attention.
Register your Sup account today and get limited coupons for new users!