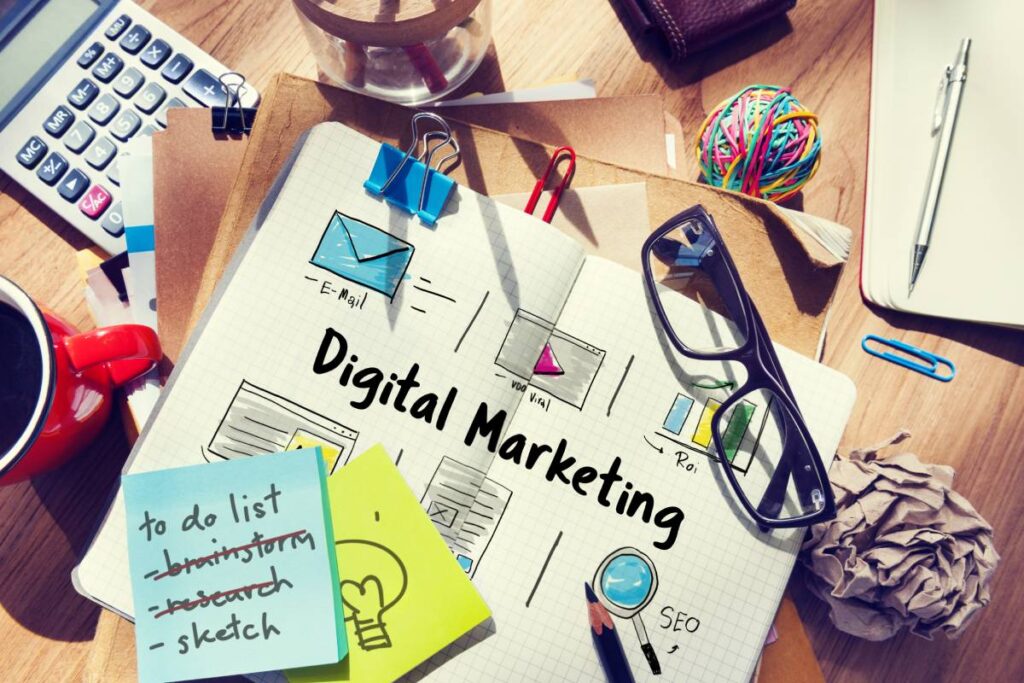 When it comes to marketing, some significant changes have taken place over the past few months. A free ping service, named IndexNow, was released recently to update new content more quickly. Mainstream search engines like Google declared not to support third-party cookies that track users' data.
How to attain a higher growth level and step up your business over time facing these challenges? The answer lies in digital marketing tips.
Digital marketing is an essential part of growing a business. Any company aiming to be successful can't overlook it. To help you, we share you the top 5 digital marketing tips in this post.
Target audience
"Target audience always comes first."
Finding a target audience is vital to marketing. Only when you know from whom you want to grab attention and what their demands are, you can make attractive and cost-effective advertisements.
But what is the target audience on earth? And how to find them?
The target audience could be a segment within the target market. They are a specific group of potential customers that are not only interested in but also likely to spend money on your products.
To identify your target audience, you can adopt the following methods.
Analyze your current customer base
Analyzing what your current customers have in common will give you insights into who your target audience is.
For example, you can explore these questions.
Where are they located?
How old are they?
What products or services do they purchase from you most?
What are their needs and preferences?
By answering the questions above, you will get a clue about the characteristics your target audience has.
Research trending products in your industry
Take a look at people who purchase trending products in your market. They could represent whom your marketing efforts should be focused on. If the customers who often buy the trending products are women over 30 with little babys, then you should consider this group as your target audience.
Research your competitors
You can always get some inspiration from your competitors to find your target audience.
Try to research your rivals from the following aspects,
Who are their advertisements appealing to?
How do they make it?
Who buys their products finally?
Remember to learn from your competitors but not directly copy them. Anytime build the customers' persona based on your unique brand position.
Utilize relative tools
Nowadays, tools to help us achieve our goals are easily accessible. No exception in the digital marketing field. So utilize them to find out your specific audience. Google Analytics could work in terms of this aspect. Don't forget to use it!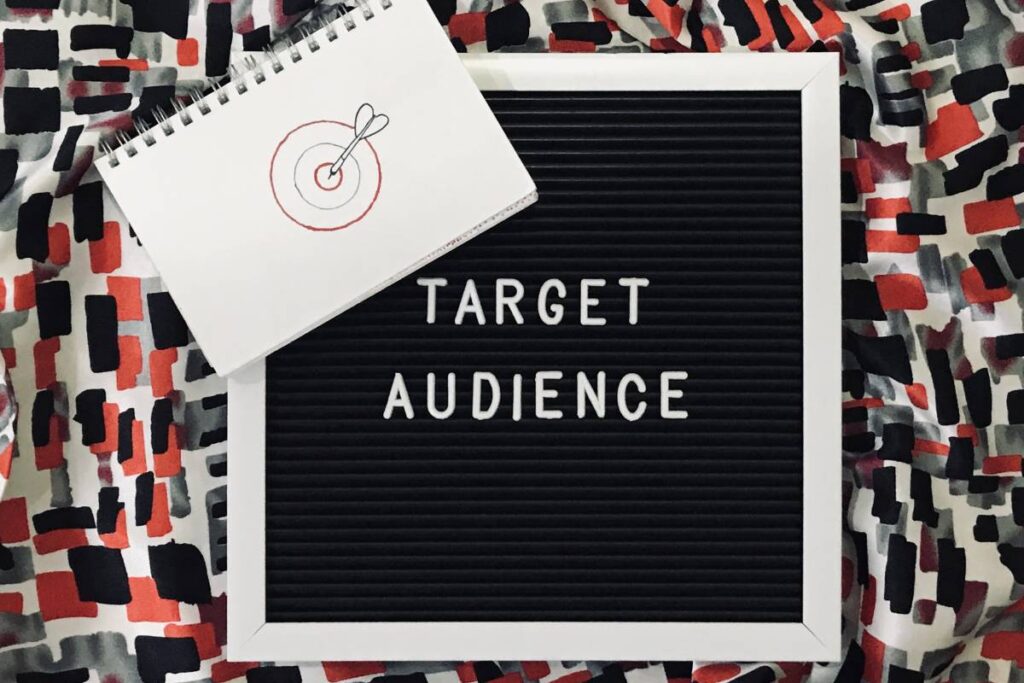 Tailored advertisements
"Tailored advertisements should depend on channels."
Perhaps the most popular way of marketing that many business owners could think of is to put large quantities of advertisements on diverse channels and platforms. But have you ever noticed the slight difference each one displays?
Information technology is changing daily. The flourishing of social media brings much convenience of advertising to the Internet for e-commerce owners. You can choose platforms based on personal accounts like Facebook, Twitter, or Instagram. Or, you can advertise through public channels like email, website, or news pages.
Here's the part you cannot overlook. Whatever method you employ, it's always necessary to tailor your advertisements' content according to the favor of your target audience specific to this channel.
A typical example is sharing user-generated content on marketing platforms. Loyal customers' sharing may be more convincing than your flashy boast. With firsthand experience, these customers could tell the story better.
Therefore, why not try posting content generated by your users onto social media if conditions permit? Rather than countless ads that could almost take up the whole screen, the vivid photos of customers using the product will look more appealing, aren't they?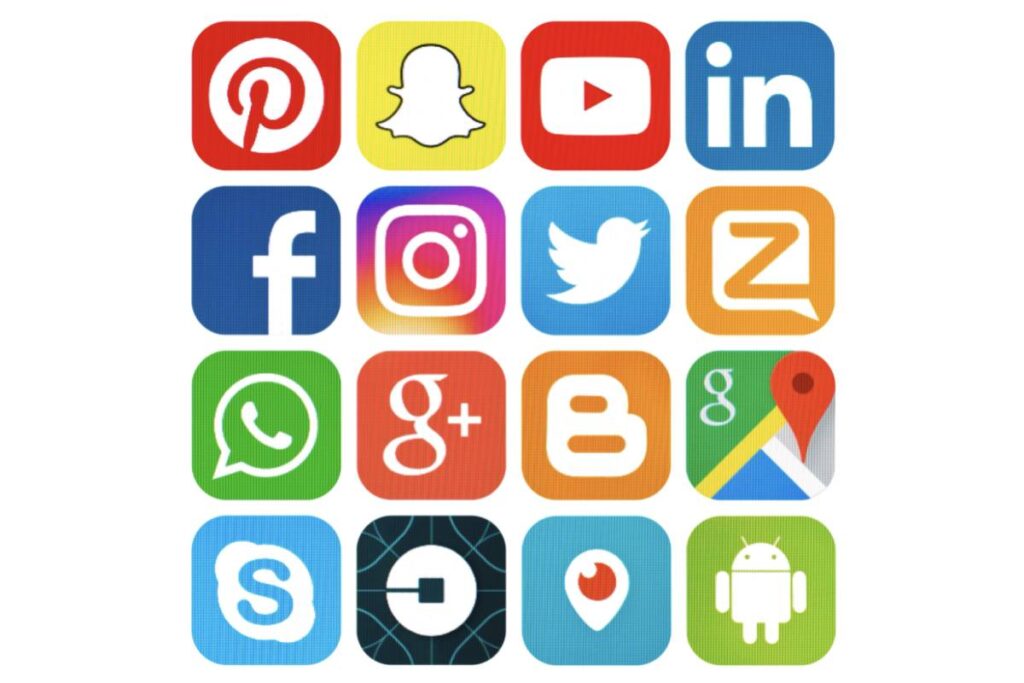 Email marketing
"Make email marketing precise and more efficient."
Email marketing is one of the fastest ways to promote your brand. It's more than merely sending emails technically in a timely order according to your email list. It's known to all that you can use an opt-in directory of blogs, popups for registration, or ticking options to obtain the email address of your target consumers. The more address you can acquire, the more impact you will make in retargeting and remarketing.
Moreover, personalize the sent emails by group segmentation of the list to increase the relevancy between the ads' content and your customer's likes or needs. And you may also use a new function called email sales funnel. It is a series of emails aiming at education on the benefits of your product, thus nurturing a relationship with corresponding subscribers. It will help you market the chosen products.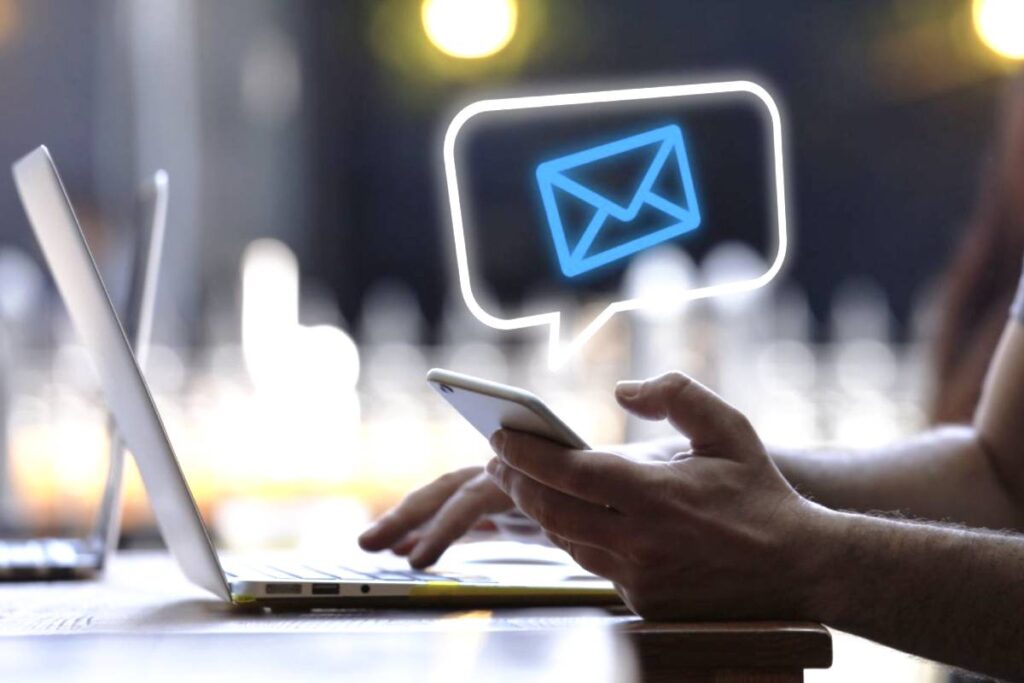 Search Engine Optimization
"SEO proves for future success."
Even if your mind only has a vague impression of what SEO stands for, you probably have marveled at its power in driving website traffic. The goal of SEO is to attract new traffic, and the powerhouse of SEO is to create fresh, in-depth, and high-quality content in terms of hot topics. If you are still unfamiliar or confused, check the suggestions we offer below.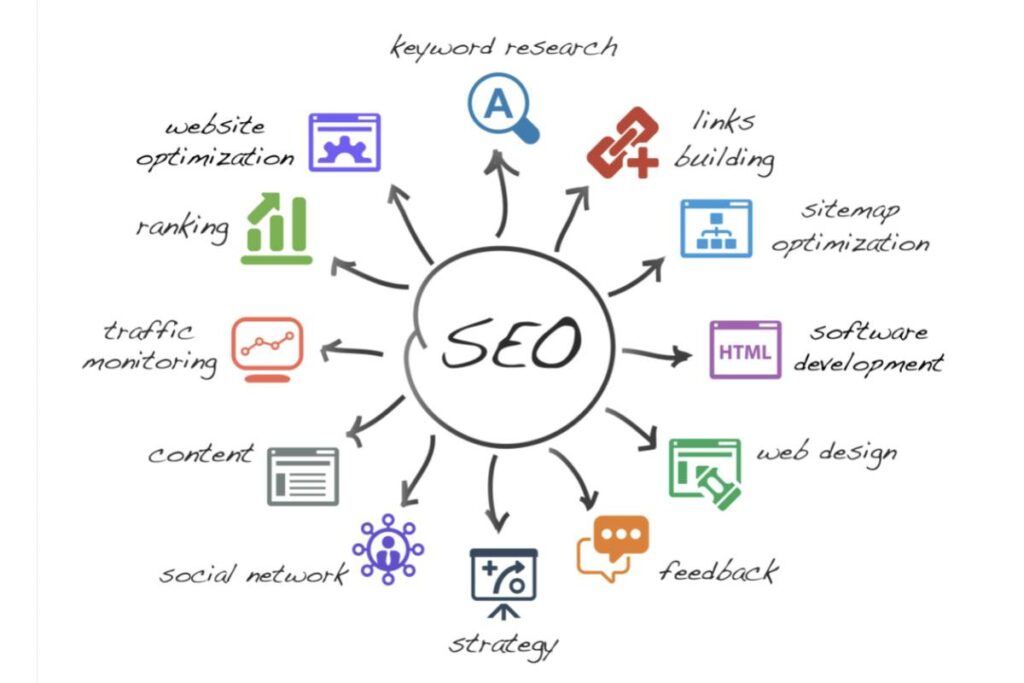 SEO tools
They will lighten the burden of your work. Plug-In or manager software can remind you about the errors and help optimize your pages rightly. Otherwise, you might get penalized. For example, your search engine visibility might disappear as a punishment.
More pages
Creating more web pages promises fewer mistakes. Additionally, add rich content to each page like updated blogs, released products, landing information or introductory materials, and so on.
Keep update
Frequently updating is an essential habit when running a website or blog. Fresh, new content attracts new readers. It might also be a wise choice to set a regular alarm in your calendar. Periodically, clean those out-of-date content and follow up on the current fashion. Your ranking in Google's search results directly correlates to your online store traffic.
Influential marketing
"Collaboration brings more influence".
Considered as one of the most effective digital marketing tips, influential marketing has been popular in today's business world. On every social platform, you can easily find influencers showing off products they use, the lifestyle they adopt, or the service they are offered.
An influencer is someone with many followings on a specific social channel or website. Influential marketing is a way that business partners with an influencer to build their brand and promote their products or service.
When consumers are more tired of a sea of ads and overstating promotions, companies have to turn attention to a more lively and convincing marketing way, influential marketing. If you currently don't apply this strategy, it is time to consider it.
Here are some steps to start this marketing tip.
Step 1 Choose a platform that fits into your business
Marketing on different platforms probably yields different results. So you should identify which platform is suitable for your business. For example, the fashion niche usually fits for marketing on Instagram and YouTube while some niches may cater to consumers on Facebook or Tiktok. Choose a proper platform and then begin to find your influencers.
Step 2 Pick up a right influencer
In nearly every niche, you can come across lots of influencers, from micro-influencers (less than 100000 followers) to macro-influencers (more than 100000 followers).
Which type of influencers should you choose to work with?
The one who is relevant in your niche
If you sell in a clothing niche, you must find an influencer promoting clothing instead of cosmetics. And make sure that most of their followers are your target audience.
The influencer who shares common values with you
Think about what it would be like if you work with someone dishonest when you think highly of being honest?
Someone who charges a reasonable price
When the influencer charges a reasonable price, your marketing is money-saving.
Step 3 Set a budget and a goal
How much do you want to invest in terms of your topic? $200 or $2000? Research how much different types of influencers charge. Then choose some influencers according to your budget and narrow them down based on the principles we mentioned above.
Next make a goal for your influencer, including what needs to be promoted and certain rules you both agree on.
Step 4 Track your marketing
Never forget to track your marketing result. Check if the influencer makes the promotion as you negotiate and if your marketing skill works well.
Once done properly, influential marketing will bring you unexpected benefits.
Conclusion
In a word, digital marketing is to market to your target audience. Figure out your target audience first, and then adopt the best digital marketing tips to reach them and establish your presence. Every effort you make will ultimately boost the growth of your online business on a long-term basis.
Amazing, thanks for the TIP in Digital Marketing, I learnt alot

NUNCA VI UMA PLATAFORMA TAO ESPECIAL ASSIM.QUE E ICA DETALHE POR DETALHE.SO NAO CO SONSEGUI AINDA QU O NICHO QUE QUERO TRABALHAR.MAS DOU OS PARABENS PELAS EXPICACOES.