E-commerce Packaging: An Ultimate Guide for Online Sellers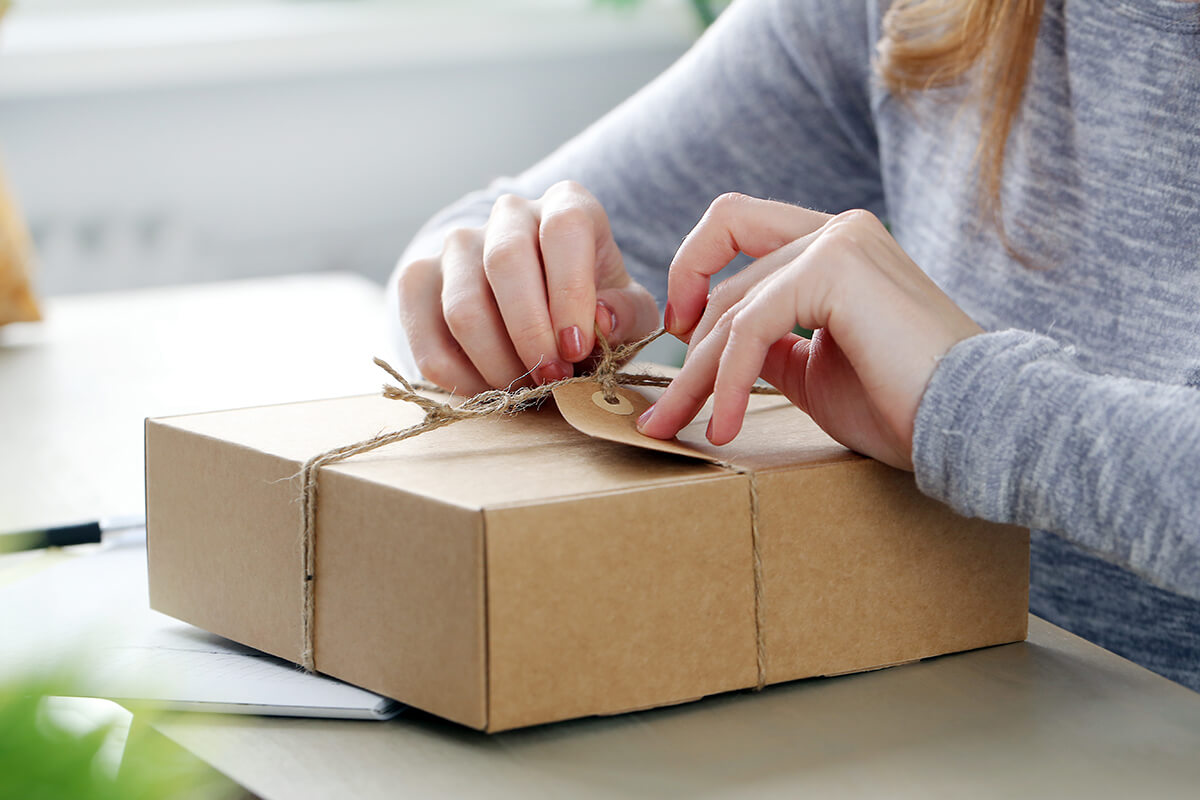 Have you ever tried to make a good impression on someone you meet for the first time?
It is important to leave a good first impression on social occasions. So is it in business.
For an online business, customers can only get in physical touch with your product and perceive your brand in person at the delivery of an order. The package of a product is what comes at their first sight. Done well, product packaging can not only ensure the safety of the item in transit but also improve customer satisfaction and increase your brand awareness.
In this article, we will give you an ultimate guide to e commerce packaging.
No further ado, let's dive in.
What is e-commerce packaging
E-commerce packaging is the packaging that protects a product you sell online in the shipping process. Proper product packaging can safeguard the item to arrive in a good condition. Meanwhile, it contributes to your brand awareness and a high customer retention rate.
Why e-commerce packaging matters
E-commerce packaging is not only functional in protecting a product in transit. It also benefits you in the following aspects.
Build brand awareness
Product packaging is a way to build your brand awareness and recognition.
When a customer receives an item in a parcel with your logo, brand name, and design, he can form a solid impression of your brand through the package. If they are satisfied and get a good unboxing experience, they may think highly of your brand and share their shopping experience with family and friends. That is helpful to increase your brand recognition via word of mouth. And if they post their experience on social media, you can leverage the user-generated content to establish your brand presence.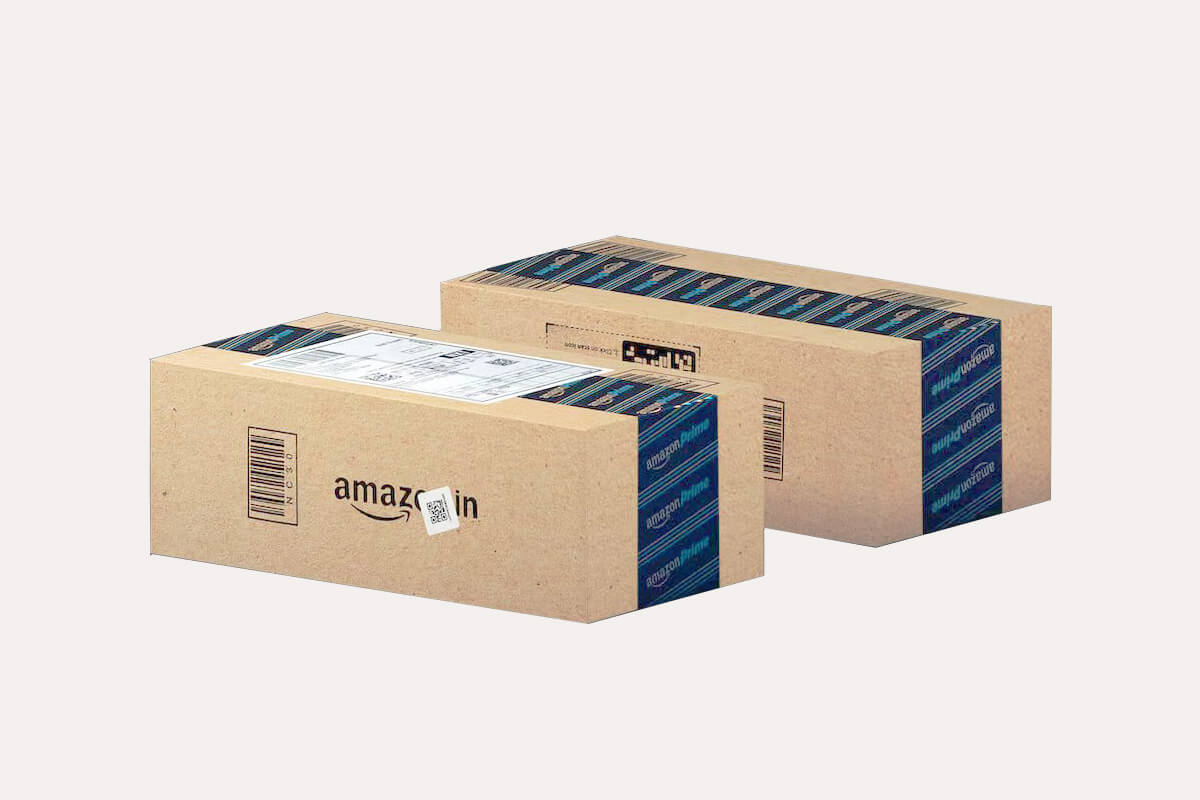 Implement product promotion
Product promotion not only happens before purchase but at the delivery of an order. Customers who are satisfied with your package are more likely to purchase in your store next time. They may even recommend your product to someone else they know. Consequently, you can generate new sales.
Reduce exchanges and returns
Proper product packaging is necessary to reduce unwanted exchanges and returns. Customers who get an item with a crash or damage can probably ask for an exchange or return. As a result, you would be in loss of profits and a loyal customer.
Differentiate your business
These days customization is essential to set your business apart from the competition. Besides the product, you can also customize its packaging. When your goods are similar to your competitor's, you can outperform them by providing unique packaging. This will impress your audience and make them become your return customers.
What to consider when choosing your product packaging
There are several essential factors that you should take into consideration when it comes to product packaging.
Product category
The product category is a key factor to affect your packaging options. It indicates the size, weight, volume, and shipping cost of your product. If you sell in the niche of clothing, most of your products are foldable and lightweight. A poly bag or padded mailer is the perfect fit for packing. Otherwise, if what you sell is small appliances, a big cardboard box would be better suited. And the shipping fee can be higher.
Target audience
Your packaging options should be in alignment with your target audience. What do they expect from your brand? How do you leverage product packaging to fulfill their expectation? Given you are selling watches, when your target audience is children, you can package your products in a cute box. While if your audience is adult men, your packaging had better be high-end.
Budget
Product packaging varies in material, size, type, volume, design, etc. Accordingly, how much they cost is different. Which to choose lies in your profit and budget. A business with high profits can set a higher budget to design the packaging, which will provide customers with an impressive unboxing experience. Luckily, nowadays custom packages are not as expensive as they were. For instance, 200 pieces of custom tags are available to you only at $9.75 at Sup Dropshipping. And this price can be even lower if you purchase at a larger quantity!
Types of e-commerce packaging
While there could be various types of packaging, below are some that are widely used by eCommerce sellers.
Corrugated boxes
As a common packaging option, corrugated boxes are durable, sturdy, and recyclable. For big and heavy items, they can be a perfect fit. Meanwhile, they are in a variety of sizes and folds, which makes it possible to pack some smaller items.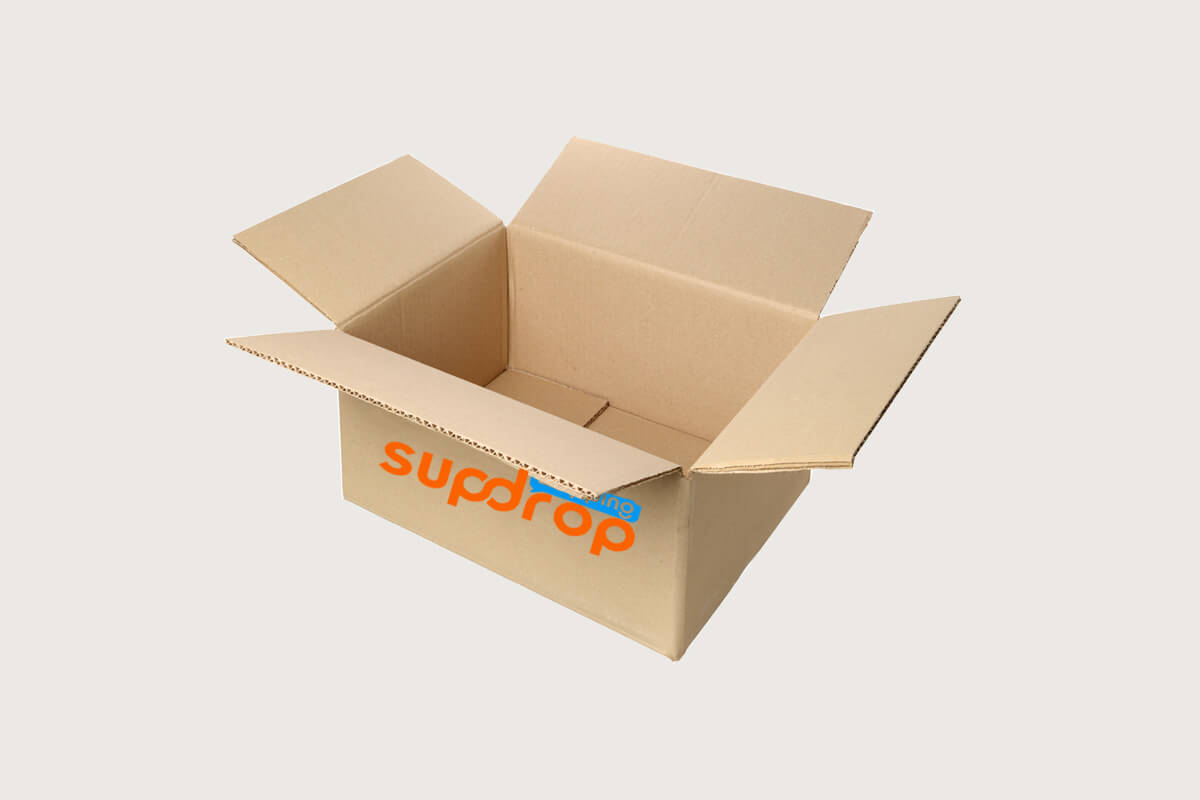 Mailers
Mailers are ideal to package small and flat items. Kraft mailers can add a luxurious accent to your product, and padded or poly mailers are light, tear-resistant, and weatherproof. This kind of package is useful in packing books, clothing, CDs, crafts, jewelry, cosmetics, and electronic accessories.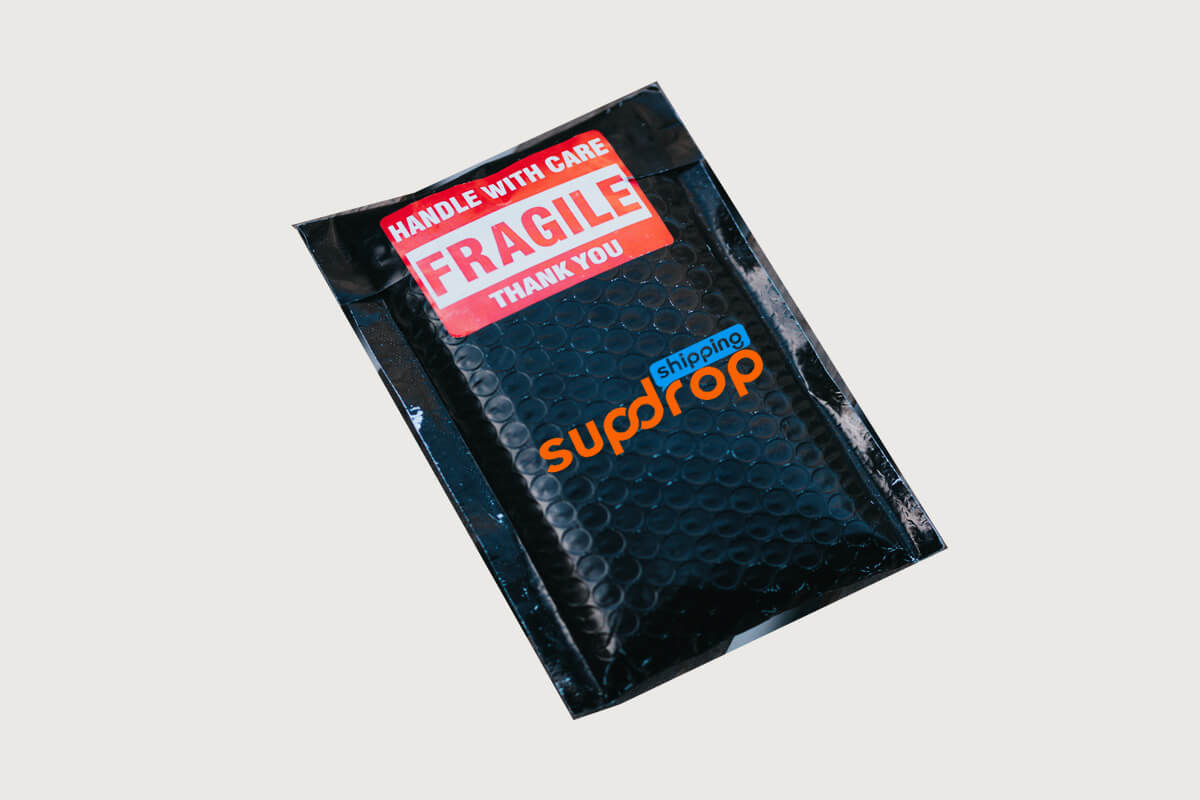 Bags and envelopes
Bags and envelopes are thin, light, and self-sealing. Except for clothing, they are good for storage of small or flat products, which are not easy to crash and damage in transit. Though plastic bags are not biodegradable, they have been updated for environmental protection with the advance in technology.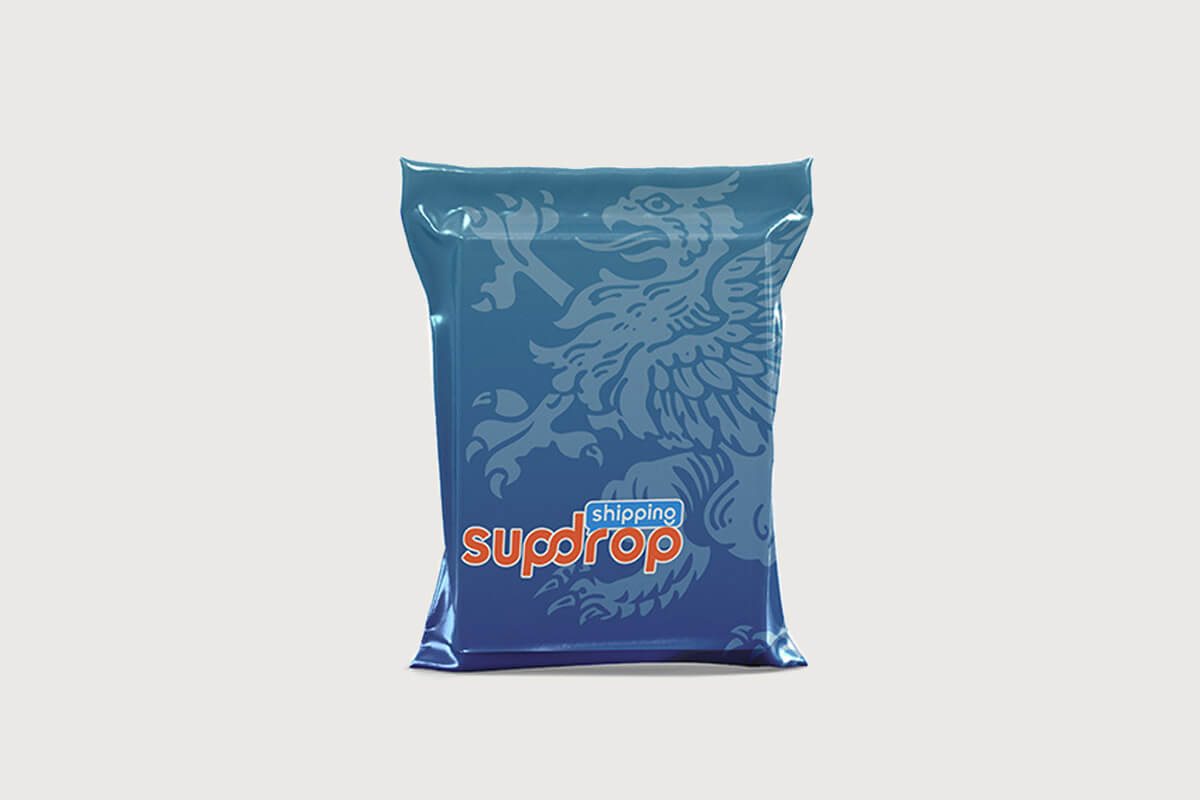 Customize product packaging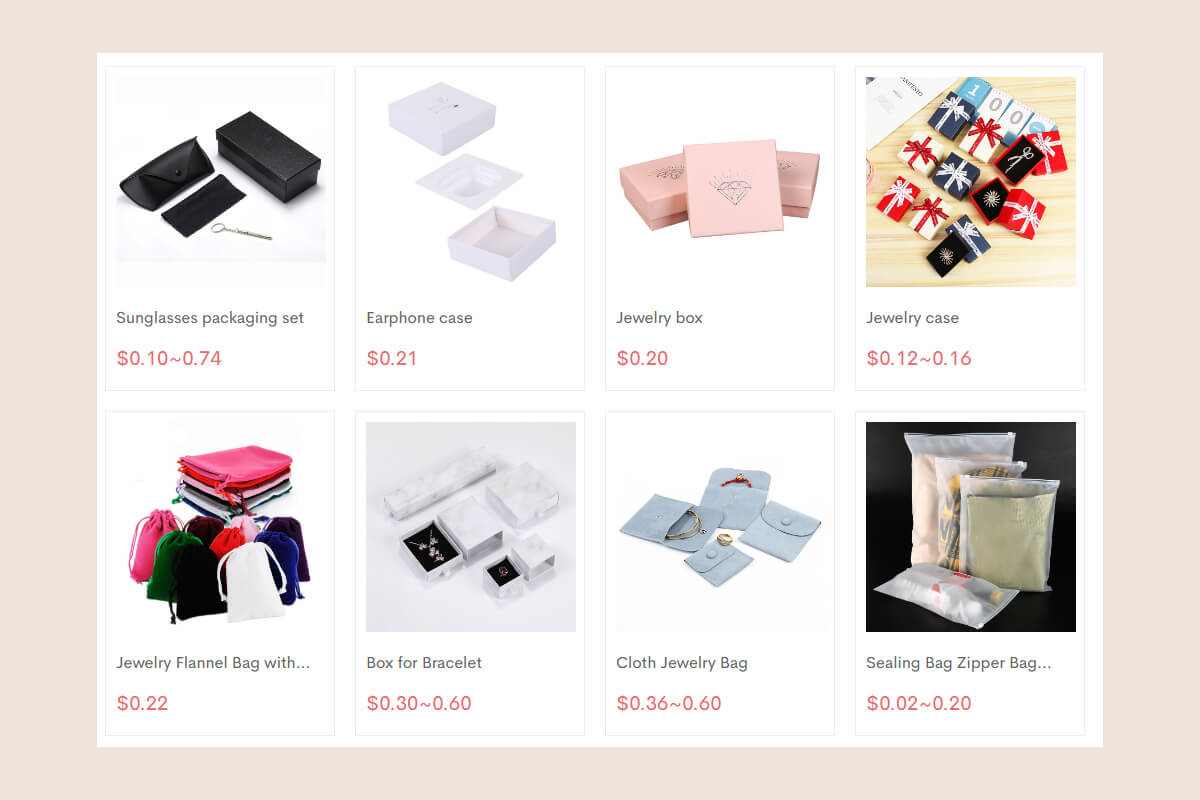 Shipping goods with common packaging may be easier and less costly, but it makes it hard to leave your customers with a unique unwrapping or unboxing experience, let alone make your brand stand out from the competition.
So how to customize product packaging for higher customer satisfaction and brand recognition?
Here are some ideas that may inspire you.
Packages
To create custom product packaging, designing the exterior package could be fundamental. You can add your text, patterns, logo, and brand to the package. Or you may apply unique stickers or tapes on the package.
Sup Dropshipping is helpful to you in this aspect.
Customizable packages at a competitive price are available to you at Sup. Whether you want to customize packaging bags or boxes, you are free to add your exclusive design.
Sup provides you with easy-to-customize tapes and stickers. You can utilize these tapes to seal or decorate your package. Stickers with your brand name and logo help to increase your brand awareness.
Infills
Infills are used to provide extra protection to products inside packages in case of accidental crashes or damage. Ordinary infills are bubble wraps, foam wraps, air pillows, cardboard, and tissue paper. You can put less common infills like corn or colored tissue paper into your package to surprise consumers.
For any infills you need, you may source them in the mall of Sup Dropshipping. Follow the sourcing guide to facilitate your process.
Inserts
Except for package and infills, it is an alternative to put unique inserts inside the container as a way of customization.
For example, you can make use of the inserts we recommend here.
Gift /coupon cards A gift or coupon card is not expensive but works to transfer a one-time buyer into a repeat buyer. Whether a gift card for a pair of socks or a 10% off coupon, it can make your customer happy with their shopping.
Packing slip Instead of putting an excel sheet with order information into a box, you may choose to make your packing slip visually appealing.
A Handwritten note Today most of us are used to texting someone online or writing an email to express our gratitude or care. But if you include a handwritten note in the packaging, your clients are more likely to remember your brand and become your return customers.
A handbook Not every product needs an assembly instructions. For those a little complicated to apply, you had better provide a step-by-step guide. Just remember to make the handbook easy to follow and with your unique style.
Freebies/samples It is exciting to receive a freebie or sample of something alongside a paid product. No different for your customers. Additional freebies and samples will greatly improve their unboxing experience.
If you are not sure what inserts you can use to customize your packaging, feel free to contact our customer service for a query. Having been serving thousands of B2B businesses, the Sup team is professional to offer you a reasonable and cost-effective solution.
Conclusion
E-commerce packaging plays an important role in the development of an online business. It can not only protect products for storage and shipping but also improve customer satisfaction and strengthen brand recognition. Customizing product packaging is a way to establish brand identity and increase the chances of success in the competitive e-Commerce world.
If the packaging is one factor you neglect before, now it is the right time to pay attention to it and make full use of it.
Customize Product Packaging With Sup