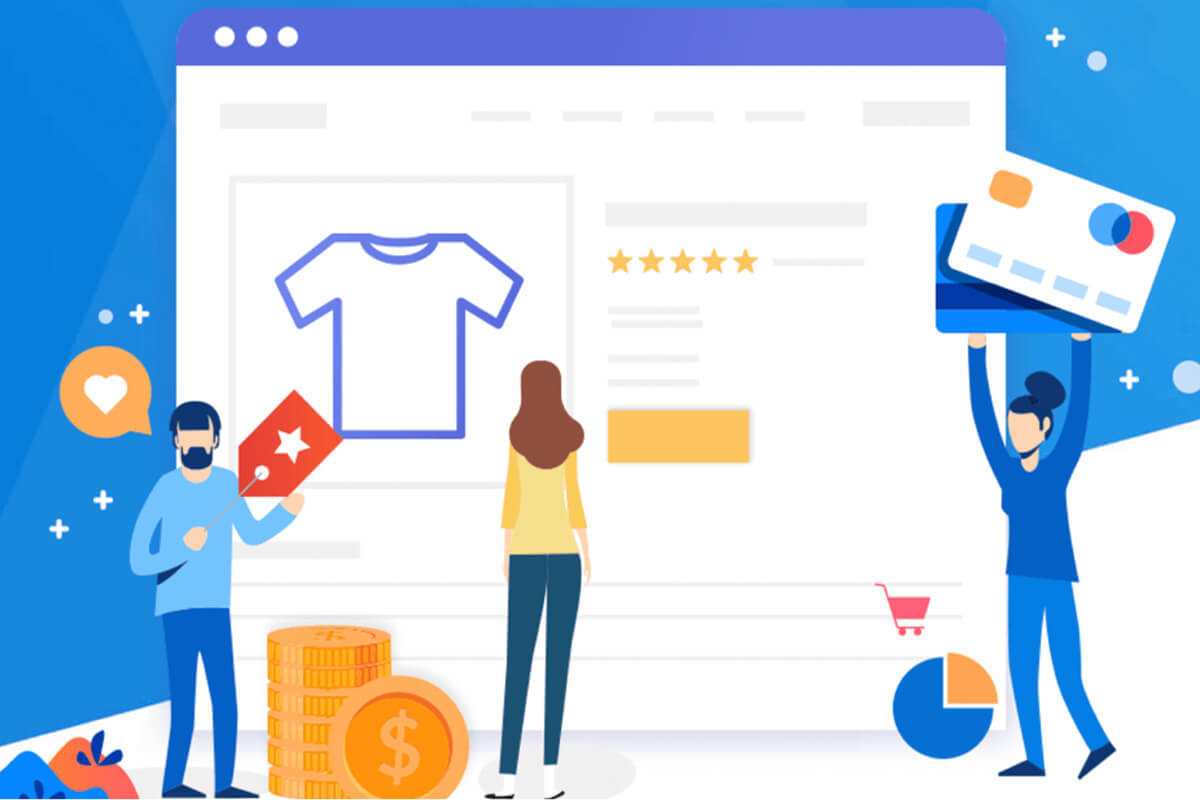 If you're considering finding the right alternatives for Shopify, then here's what you'll need – a comprehensive review of almost all the Shopify competitors that our e-commerce market has ever seen. Think about the reason for the difficulties you met in online business and resolve a future change. Here in this picture, we show you a few top picks, keep reading to find out more.

Most popular all-in-one platforms
Amazon is a top American multinational technology company that focuses on e-commerce, cloud computing, digital streaming, and artificial intelligence. It has been referred to as "one of the most influential economic and cultural forces in the world". As sellers, you can always trust this authoritative platform.
AliExpress, a popular online store platform for sellers all over the world, was founded by the massive Chinese internet company, Alibaba. It focuses on not only e-commerce but also computing. And the pros and cons of doing dropshipping on this platform?
Pros
Low-cost entry point into the business
No minimum order quantity: saves on charges that aren't necessary
No need to keep inventory and sell at a total retail price right away
Easy access to enormous international market
Follow up the trending items to scale the business gradually
Cons
Low-profit margin for the price is already heavily discounted
Long shipping times to wait around 1-3 weeks for delivery
Lack of control over inventory and hard to restock without ordering
Limited customer support without offering any email or phone number
Low reputation for some suppliers selling counterfeit items
Commercetools dedicates to building "next-generation B2B/B2C COMMERCE" using the cutting-edge "MACH" principles – an acronym for "Micro services-based, API-first, Cloud-native, Headless". This architecture is a modern infrastructure to build e-commerce platforms as shown in the overview figure below. Its fastness, flexibility, and freedom allow you to tailor an e-commerce solution that can meet the exact needs of business, thus bringing customer experiences to perfection.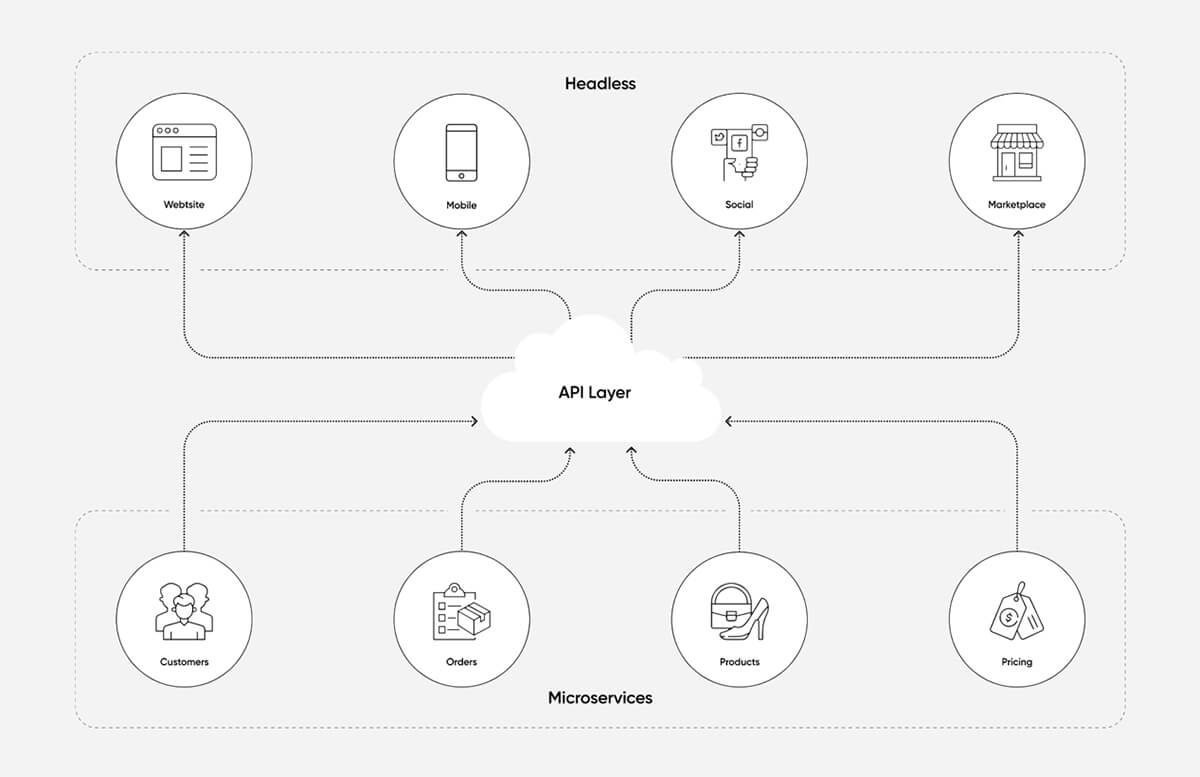 Square is commented as the most user-friendly, all-in-one platform. It has its payment system and independent website builder Squarespace that can create a website in minutes. The "Square Family" has evolved to be everything you'll think you need to sell anything.
PinnacleCart is the kind of all-in-one website solution obsessively engineered to increase visitors and conversions to grow sales at a maximum rate. It has its own app center to choose from, thus connecting closely to all kinds of the world's leading business apps like PayPal, Amazon, and FedEx. Powerful extensions and add-ons will make your Pinnacle Cart Store much more attractive. Its pros include the well-designed UI interface and competitive monthly cost. However, it is still limited in customer support without POS integration.
PrestaShop prepares everything you need to sell products online, including all the basic e-commerce features and more advanced ones. According to some statistics, PrestaShop has an overall rating of 4.5 stars. Its shortcomings may be in its customer service and security problems. And some developer skills, which is to say that coding is needed anyway. Considering its free distribution and many international ecommerce packages, it still might be something to try for your mid to large scaled business.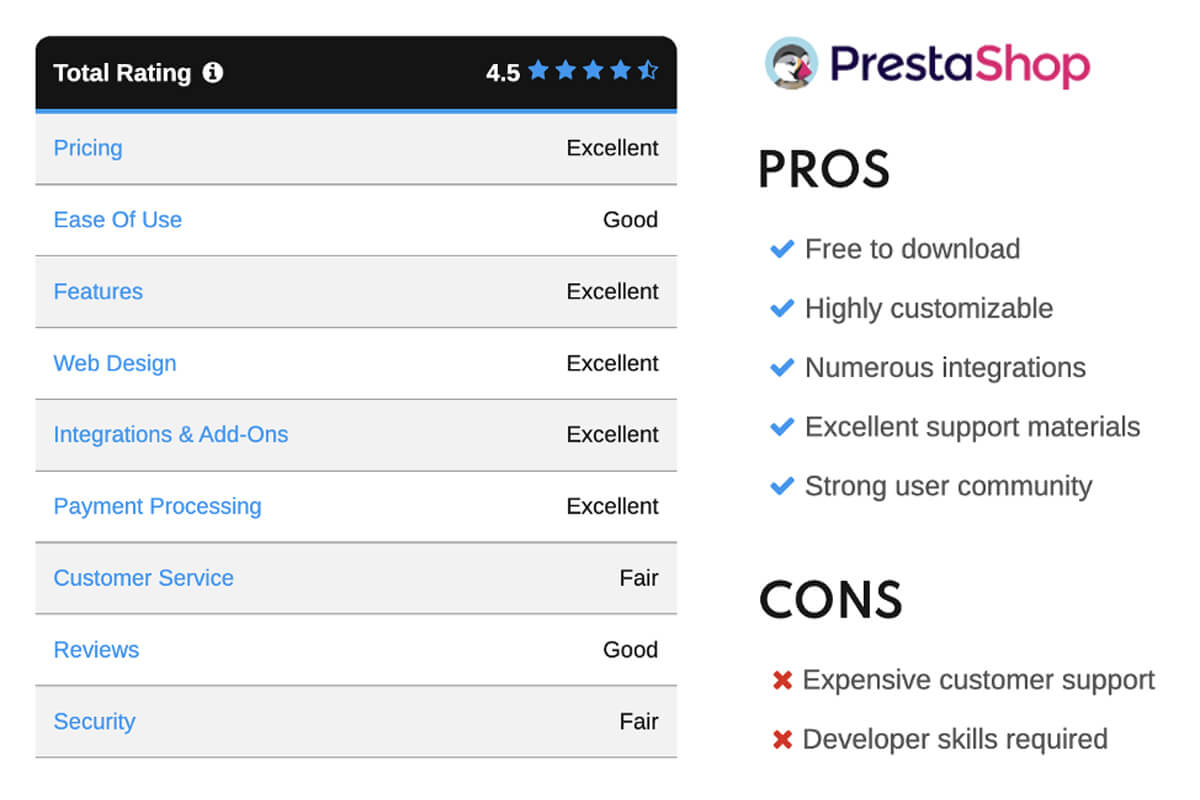 Open source & free platforms
OpenCart offers free community or dedicated commercial support. As its name suggests, open source means transparency, free downloads and updates, and zero monthly fees. You can benefit greatly from its built-in SEO and powerful store management functions.
Magento (Adobe Commerce)
The former Magento has become Adobe Commerce now. It's extremely scalable and extensible with a modular core to develop headless capabilities, quickly incorporate different technologies, or even invent a new one. So, multi-channel commerce experiences for B2B / B2C customers on a single platform are realized easily a single platform, from the catalogue to payment to fulfillment, and reach your customers s across an ever-expanding network of touchpoints.
If you're looking for the most customizable platform available for your mid to large sized business and can handle the abundant provided built-in features, then Magento is just what suits you the best.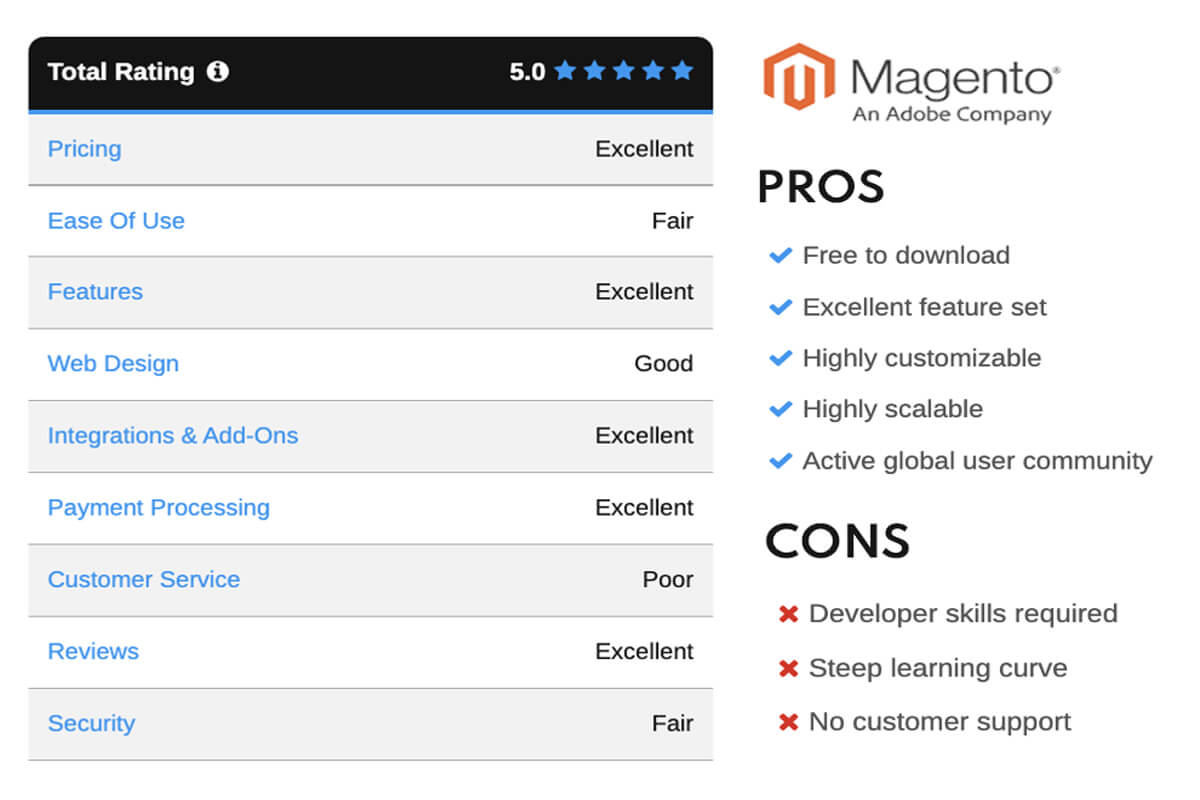 WooCommerce is a customizable, free, open-source eCommerce platform built on WordPress. More precisely, it's a plugin that works perfectly with those sites that use WordPress. While downloading it is free, a powered online store still costs something for hosting, add-ons, or functional extensions. If you're already familiar with WordPress and long for the flexibility of an open-source platform, then WooCommerce is the right one to pick.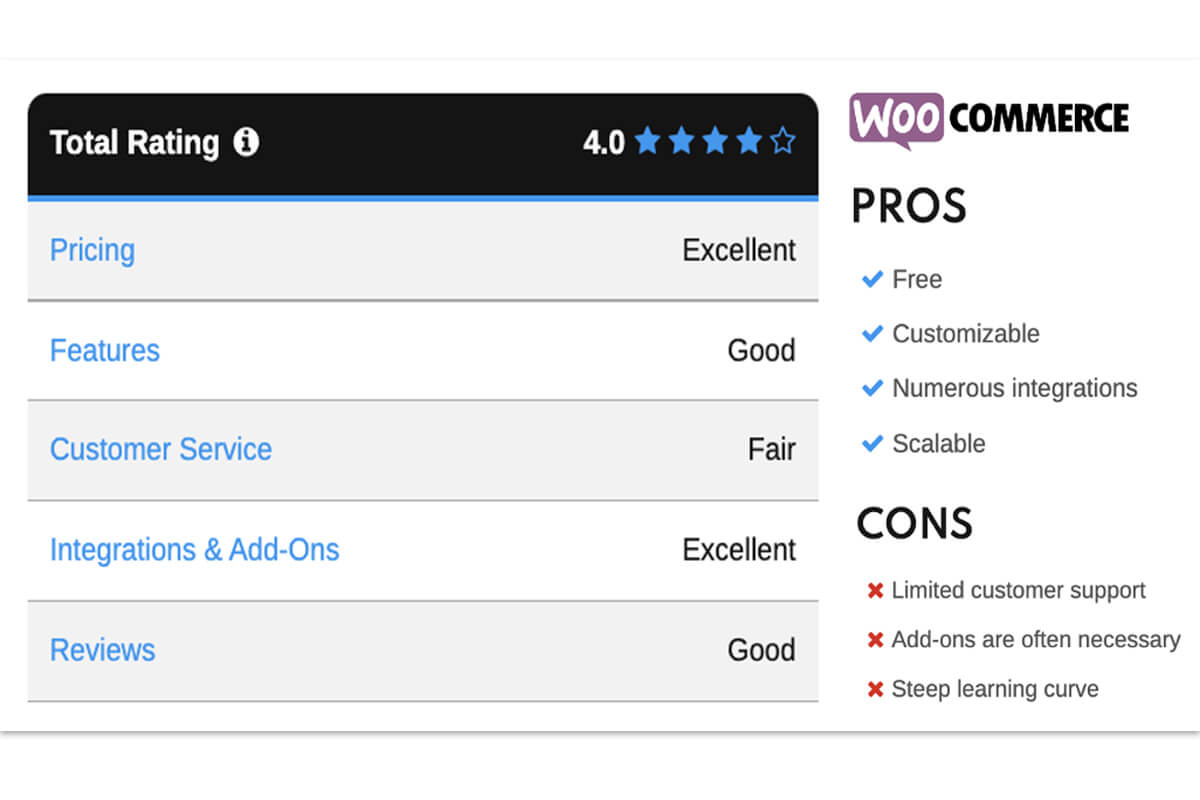 Recommendation for small business
Big Cartel itself is a small company, independent to do right with a tight-knit team and artists. It's committed to helping art crafters, makers and small brands open a store, grow their businesses, and finally make a living doing what's loved. As its slogan suggests, "For artists, by artists", BigCartel does big things, and will help you do the same.
CoreCommerce is recommended for anyone starting a small business online, as a very experienced store owner who's been with it for 14 years or more once commented. The administration panel is very user-friendly, and there are so many templates to choose from. Its core platform also provides web developers, ISOs/agents, and other software partners to seamlessly accept online payments.
Ecwid is putting free trials on trial, and yes, you can get free FOREVER. Once you set up your free account, you may keep it if you wish, seriously only for small businesses. In the year 2021 solely, it won three gold medals in Google named as the "Easiest to Use, Easiest Admin, Best Est. ROI" for small businesses. It's a perfect less expensive alternative almost without any transaction fees for a small scaled online shop.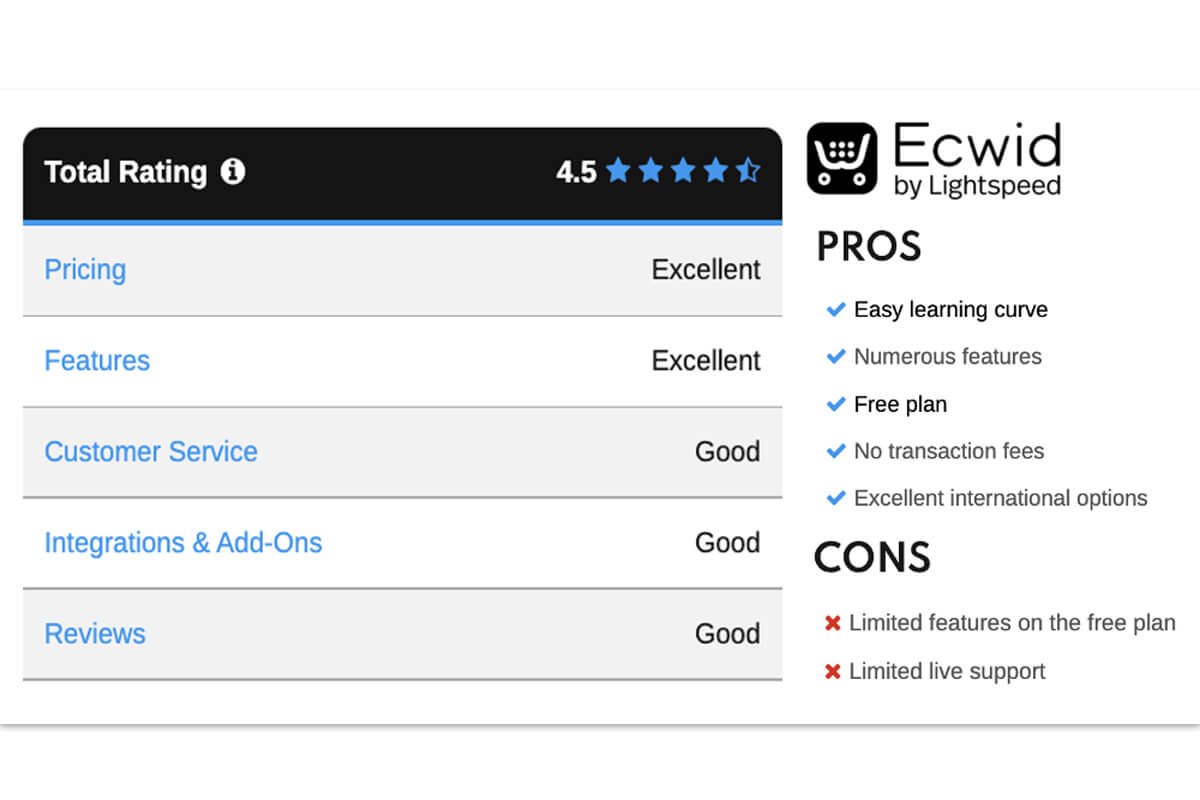 Etsy is also a popular American e-commerce company that focuses mainly on handmade or vintage items and craft supplies, which fall under a broad range of categories like jewellery, clothing, furniture, craft supplies, etc. It follows the "open craft fairs" and gives sellers personal storefronts to customize.
Recommendation for mid to large market
eComchain is a B2B2C eCommerce platform for mid to large enterprises. It can give you all the success in a digital world full of competitiveness. Its "Newsletter" feature will keep you stay tuned to the latest developments, newest releases, and precise roadmap.
Intershop is rich with B2B commerce features. It'll provide an effortless solution from the starting point, adapt to meet your customized needs, and give you the ability to react quickly. Reach more new customers, and finally increase your revenue.
ZOEY is a B2B eCommerce platform that drives success. It helps wholesalers, brands, distributors, and franchisers take orders online anytime, anywhere, with any device. Please notice that ZOEY is the platform focused on B2B and wholesale businesses which offers much more built-in functionalities.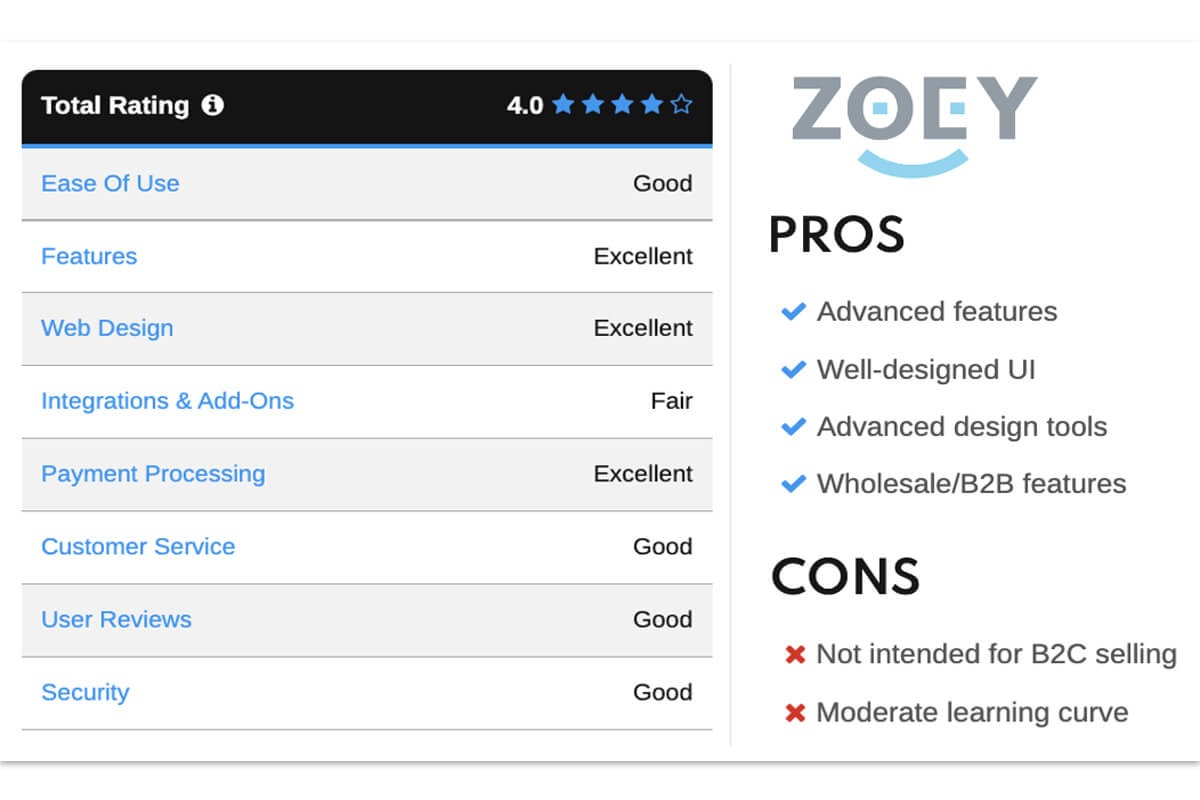 SaaS solutions & store management support
BigCommerce is ready to provide anything with the flexibility of Open SaaS to retailers. Its platform includes online store creation, search engine optimization, hosting, marketing, security, and so on for small to enterprise-sized businesses. If you want to skip transaction fees and can edit BigCommerce templates with code then, this is the right choice for you.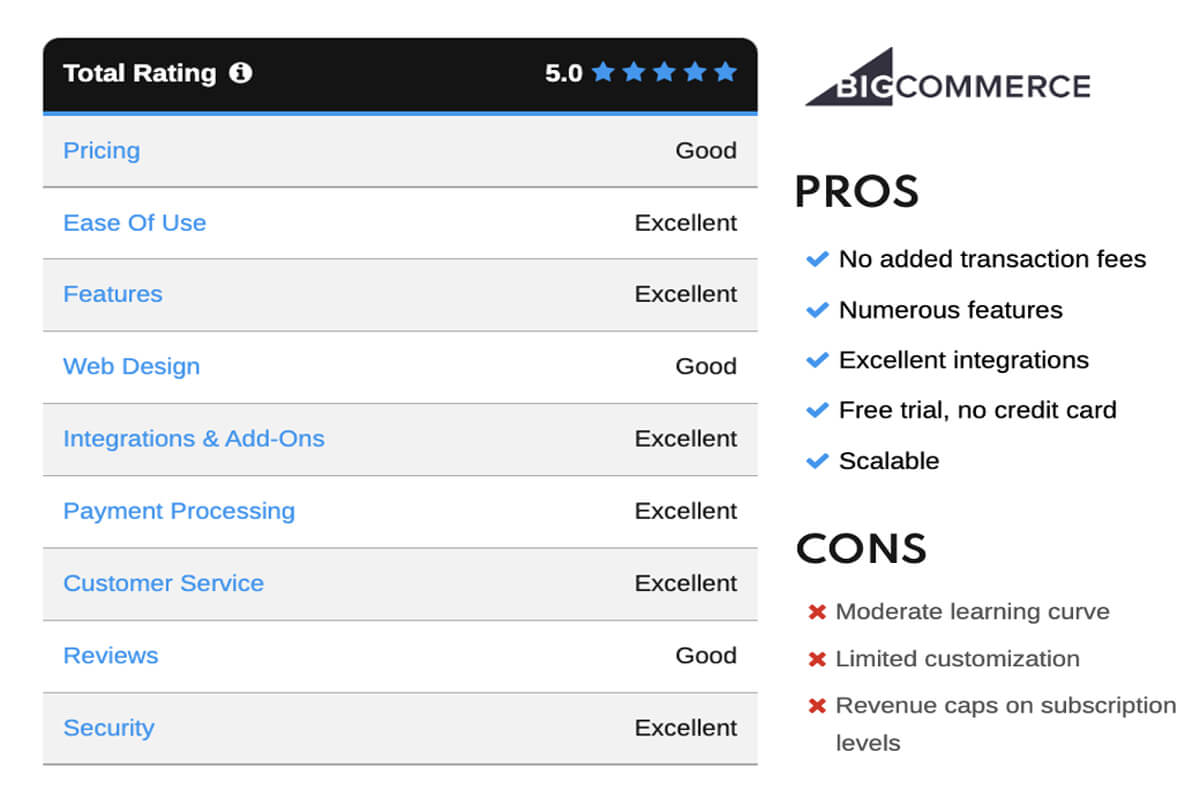 FastSpring is almost a must if you're dealing with SaaS business globally. It excels in payment handling, things like subscription, tax collection, compliance, and remittance. Every year, over a billion dollars in worldwide transactions, are powered by it.
NEXCESS Storebuilder has the best built-in for growing your online businesses in WordPress. There's no need for any design or code skills. Also, you can get live expert support by phone, email, or chat if any problems happen.
ORACLE Netsuite is the NO.1 Cloud ERP Business Software Solution for start-ups to large enterprises. Cloud ERP (Enterprise Resource Planning) provides access to relevant applications, and data throughout the organization over the Internet for open communication and cooperation, anywhere and from any device.
Pixpa allows you to build your professional web with no codes. It's designed much more like a portfolio website and store for creatives. You can try it for free for up to 15 days.
Shift4Shop is the most search engine-friendly eCommerce website builder on the eCommerce marketplace. Every part of it is pre-optimized for SEO, so you can increase rankings and drive more customers to your store to maximize ROI. Also, Shift4Shop provides a lot more out-of-the-box features on the condition of the acceptance of its in-house payment gateway. It can help save transaction fees.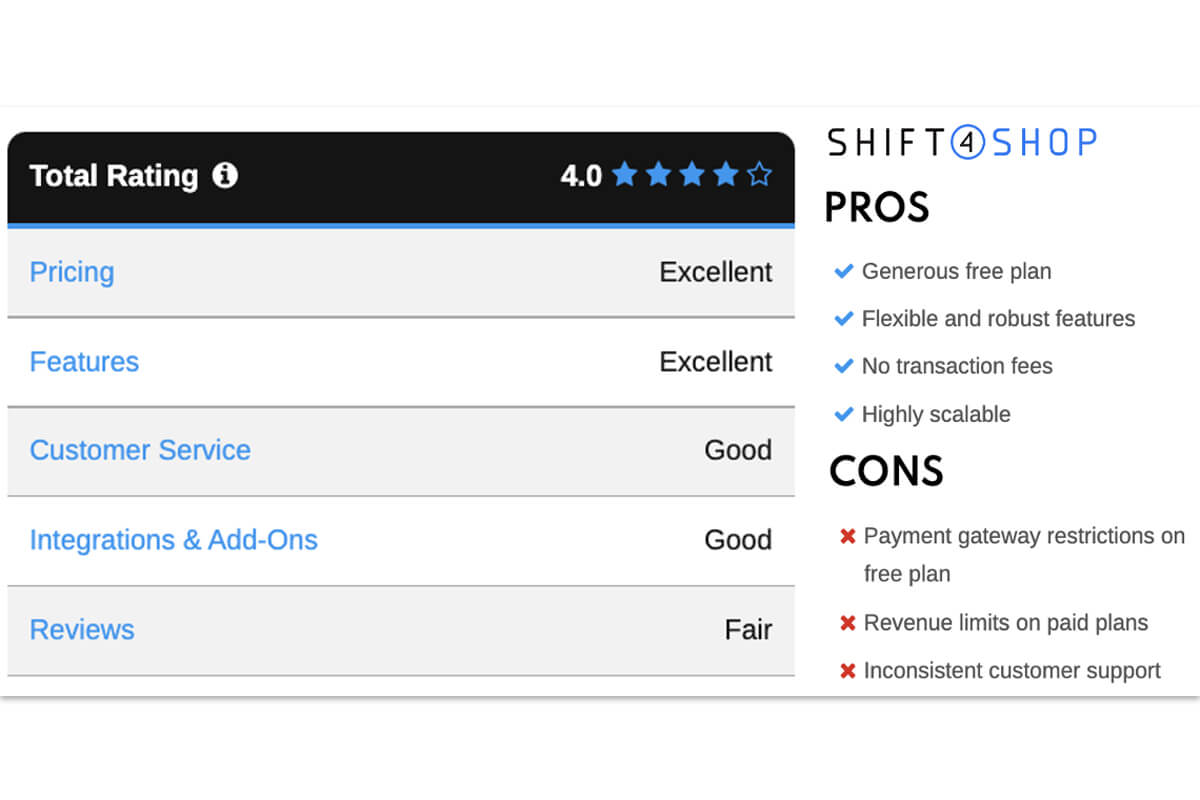 Volusion offers a wide range of free, smart themes that fit businesses in any industry. It also allows the integration of advanced functionalities you love to the site with dozens of other powerful apps like stripe, Avalara, or PayPal.
Wix is also a complete online business solution that emphasizes a bit more on the freedom, flexibility, and profession of website building. It provides over 500 eye-catching templates, free reliable hosting, powerful SEO tools, and all-day care for you to sell products and take bookings for your services.
Zyro, a site builder, allows you to create a beautiful, powerful website in less than an hour, with no prior knowledge in setting up or managing either. Almost all website creation elements are carefully taken care of from the layout to the design style when used.