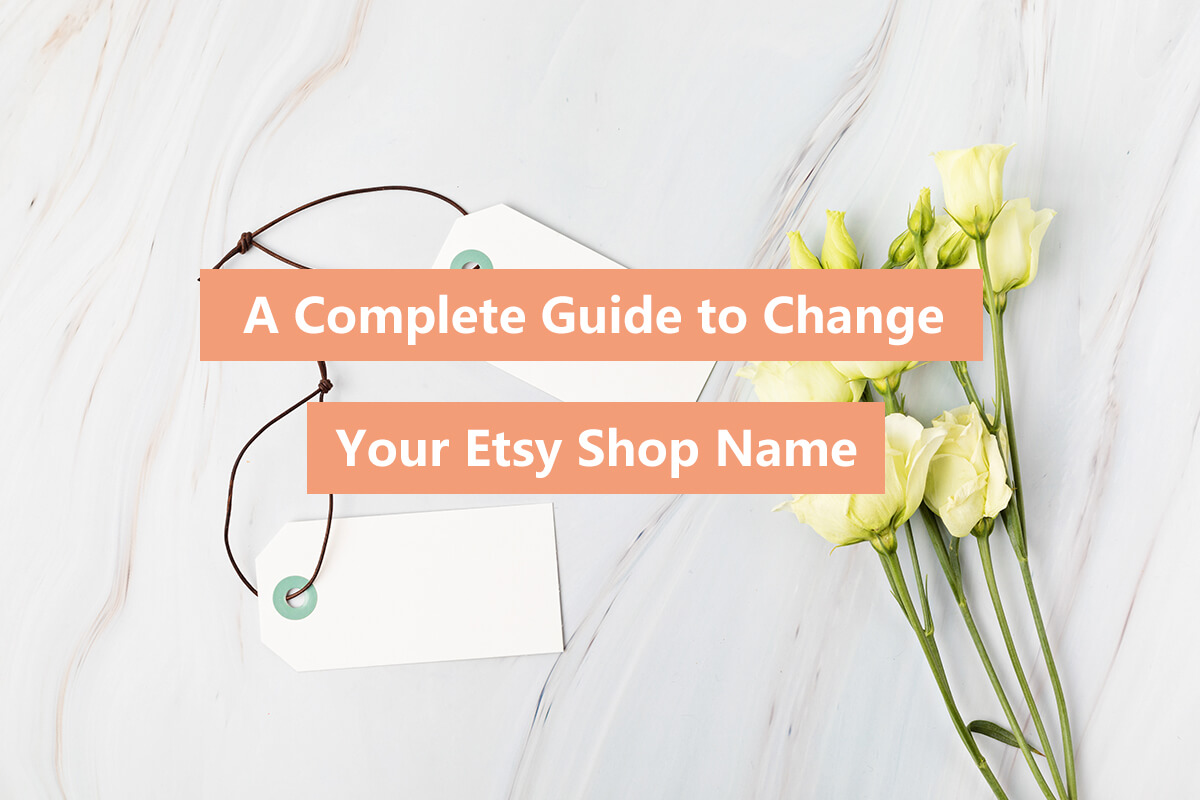 Etsy is an eCommerce marketplace for handmade items and over 8 million merchants are developing their businesses based on this platform. If you are reading this post, you are either looking for steps to change your Etsy shop name, which is actually not a complex problem, or you might be confused about whether your Etsy shop has the right name that attracts customers. In most cases, the latter is what bothers sellers more. Whatever is concerned in your mind about the Etsy shop name is within the scope of this post. We will provide a complete guide for you to change your Etsy shop name including both the steps and the brand.
Changing Etsy shop name: the steps and the rules
If you are just looking for the steps to change your Etsy shop name directly, here is all you need to do.
Step 1. Go to Etsy.com and sign in. The Sign in button is in the top right corner. If you don't have an account yet, register one.
Step 2. Once you sign in, click the Shop Manager icon on the Etsy homepage.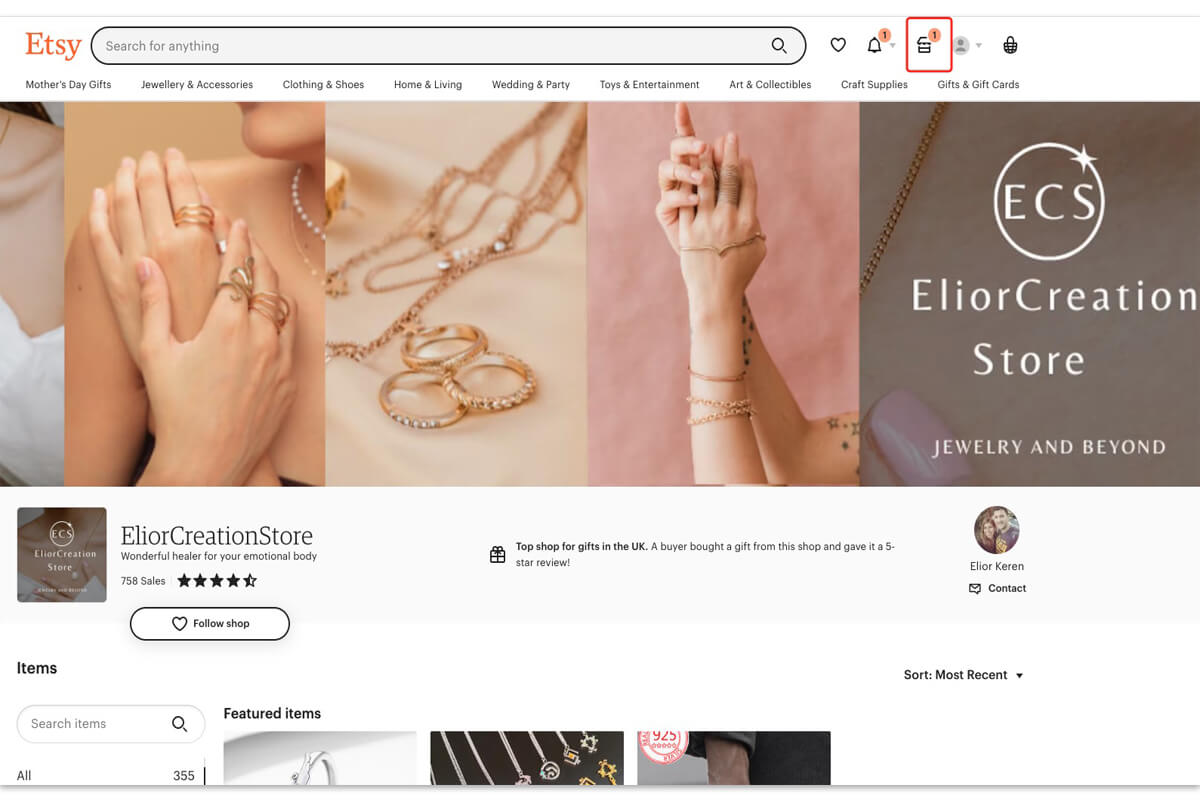 Step 3. Click Settings as shown in your shop's dashboard.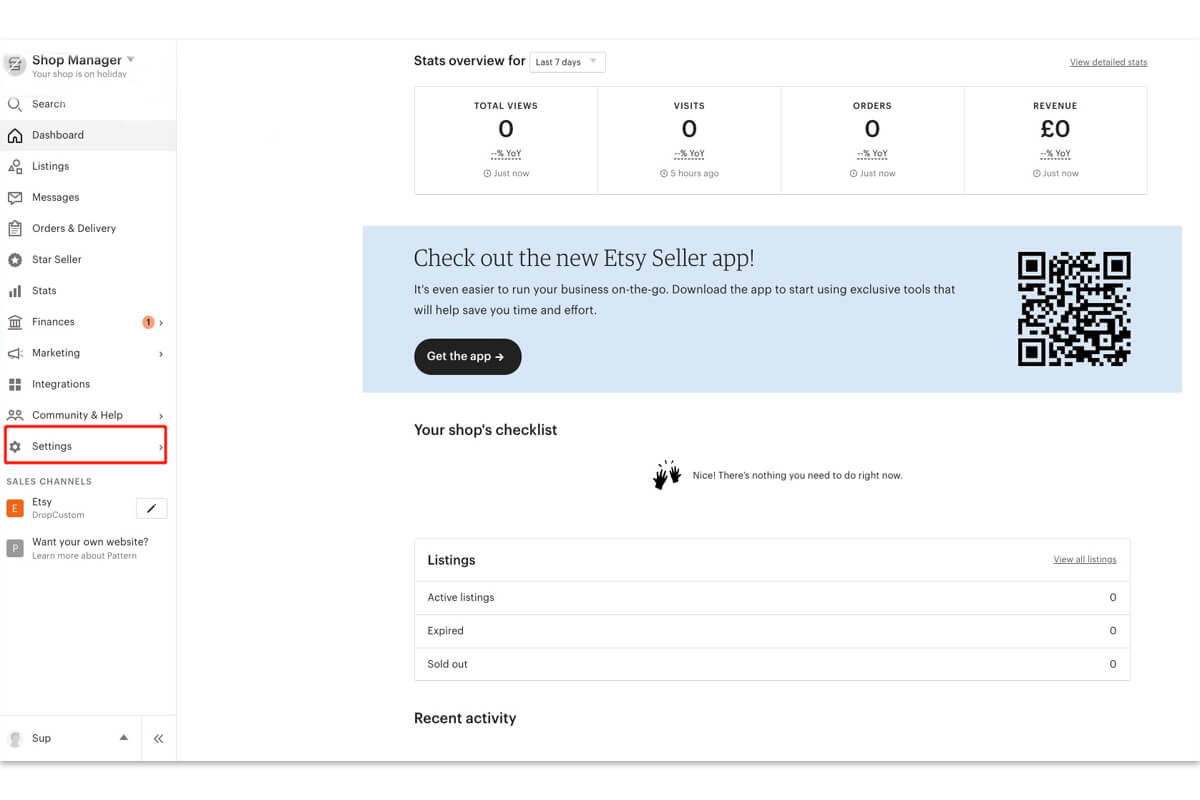 Step 4. Click Info & Appearance in your settings.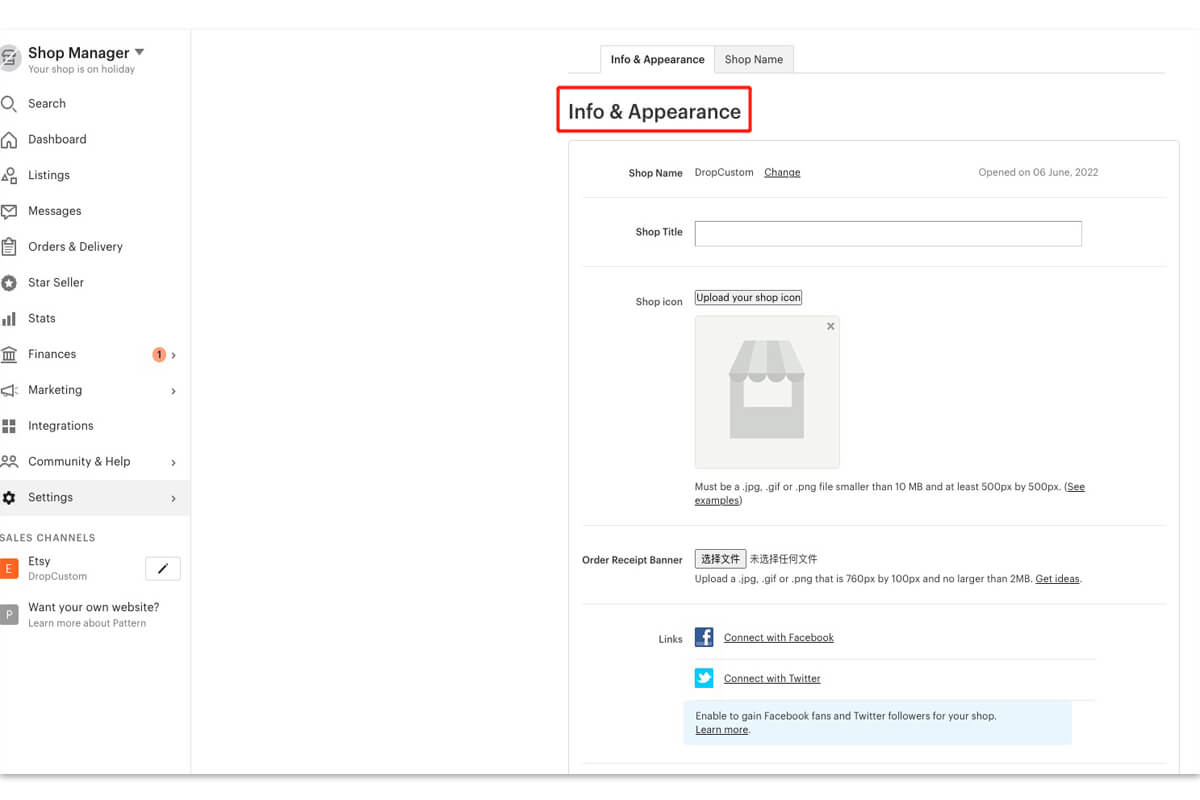 Step 5. Click Change next to your shop name.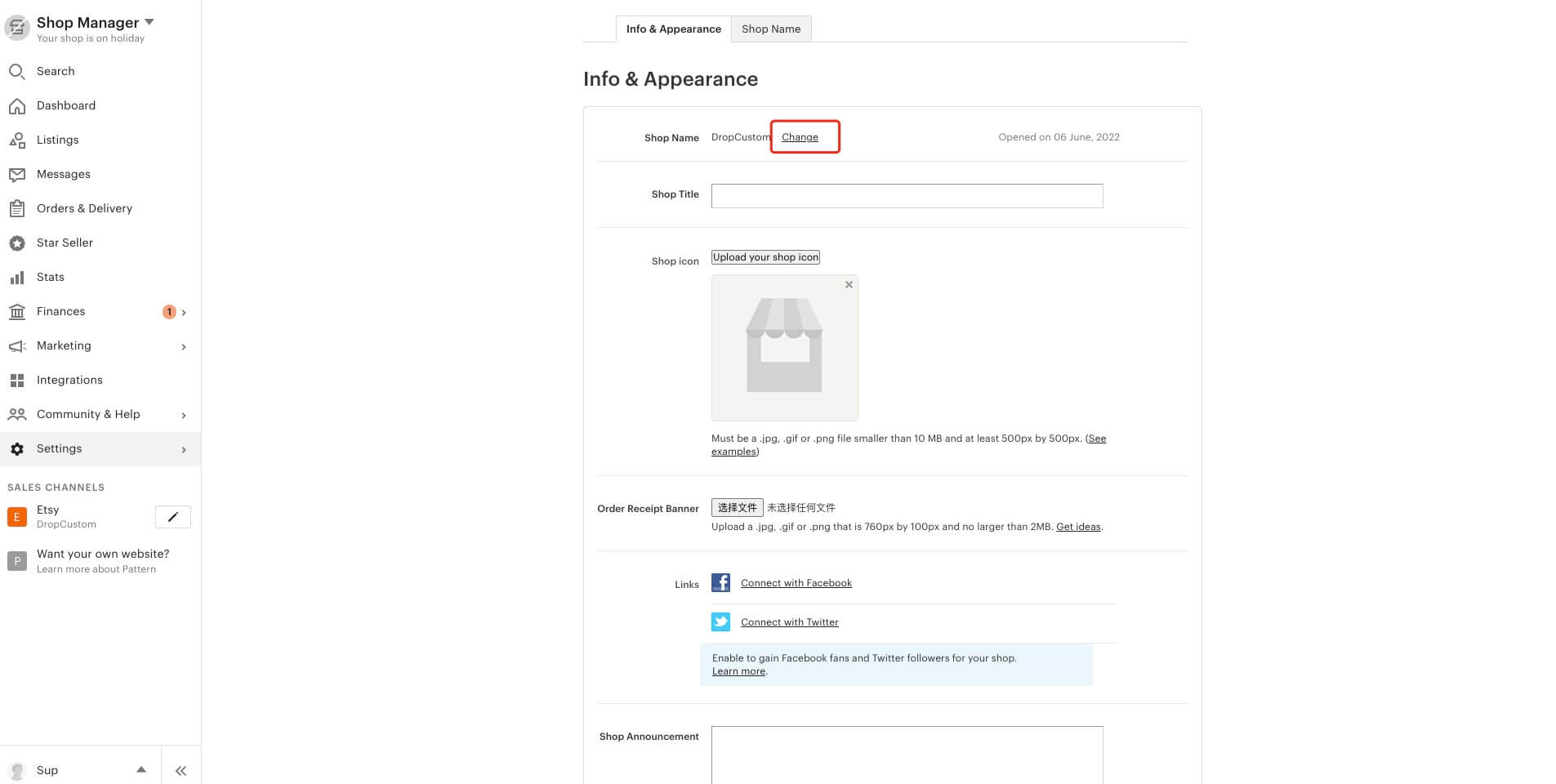 Step 6. Fill in your new shop name and save it.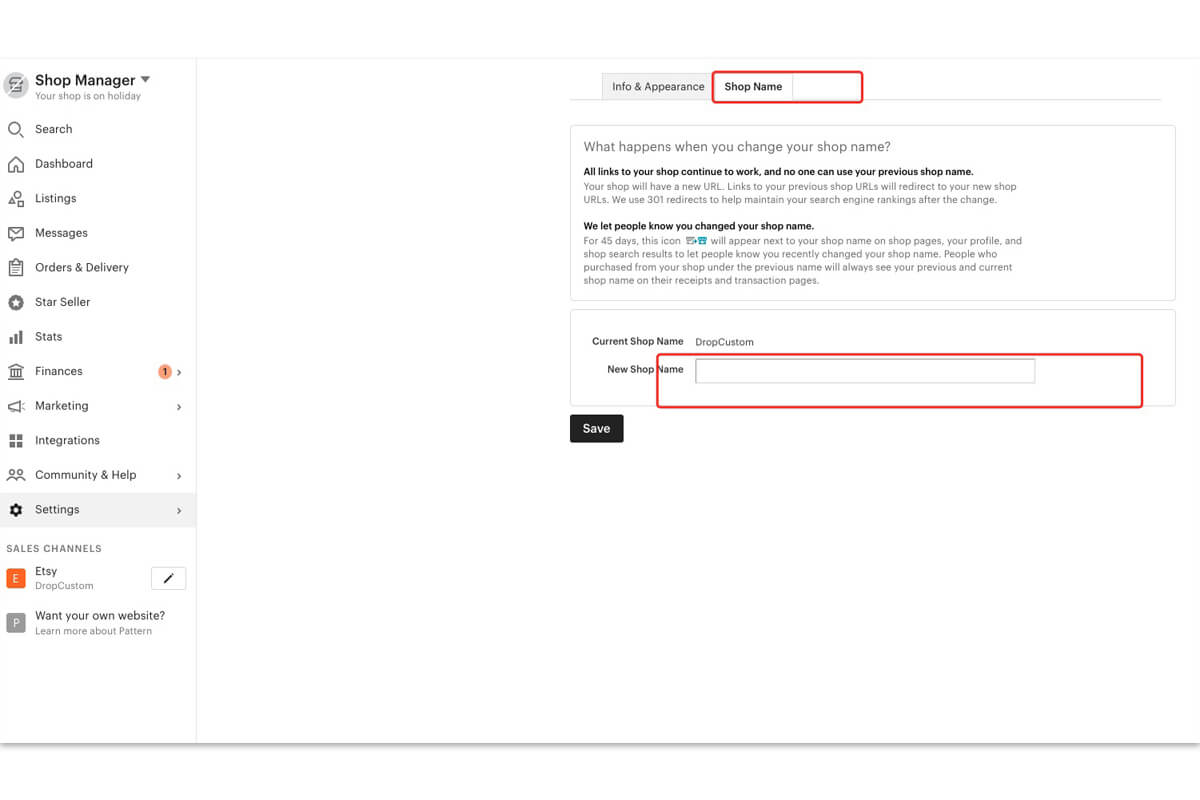 The steps are pretty easy, right? But you may not be able to change your Etsy Shop name successfully if you don't know the following rules.
The name has to be less than 20 characters.
You can change your Etsy shop name as many times as you want as long as your shop has not been opened. Once your shop is open, there are only 5 chances to change your Etsy shop name. If you still want to change after 5 times, you should submit a name change request to Etsy Support.
Check the Etsy guidelines to ensure that your Etsy shop name is appropriate.
The old names you've changed cannot be used again.
Space or punctuation is not allowed. If you want to distinguish words, you can capitalize letters. Also, capitalization changes do not count as a name change.
Things you should know before changing Etsy shop name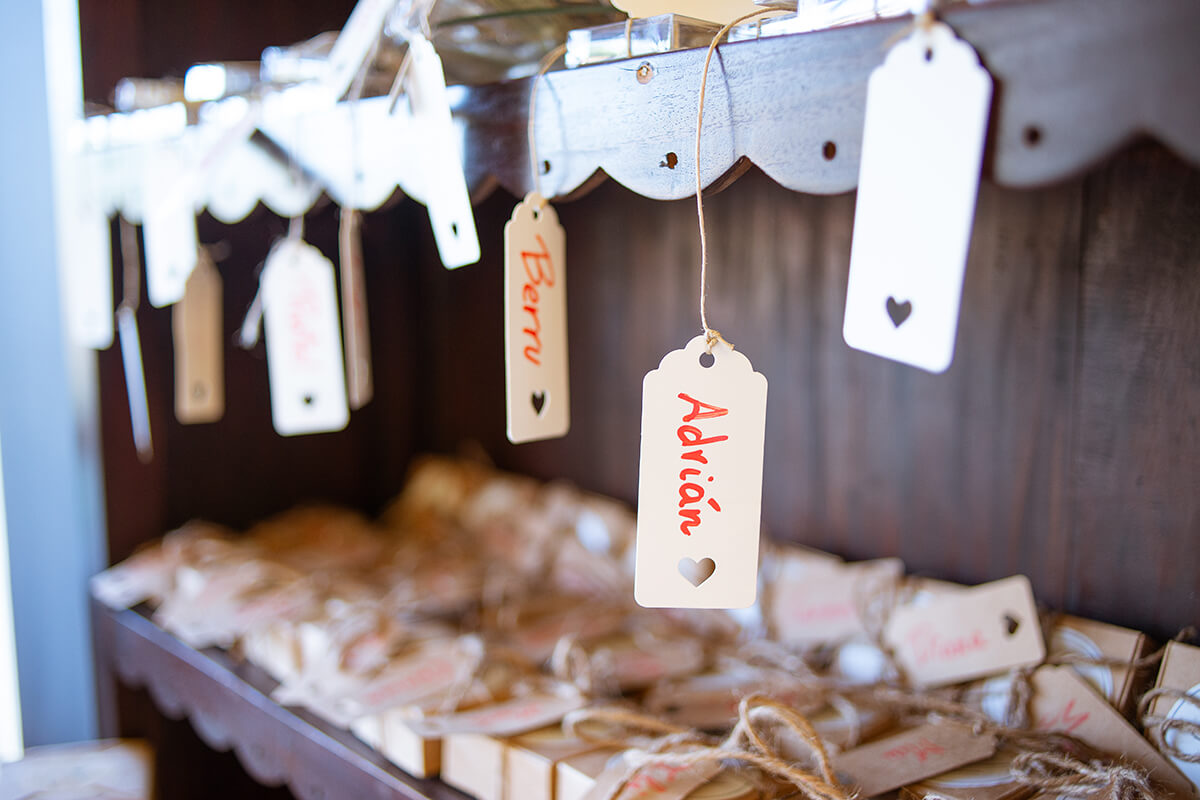 So, as you have known, simply changing your Etsy name is not a big problem. The steps and rules are very clear. The more important thing is what's behind the Etsy name and how to come up with an appropriate name for your Etsy name.
What Etsy shop name represents
Esty's shop name represents your brand. Choosing a shop name is the first step to building a strong brand. For most small businesses or online stores, having their own brands could promote their business in a significant way. By having a recognized brand, customers will automatically go visit your Etsy shop when they want to purchase relevant items.
A brand to an Etsy shop is like the personality of a person. It shows customers the goal you are trying to reach, the values you highlight, and the efforts you put in. So, if you are trying to create your own Etsy shop name, do not underestimate the importance of having a good shop name.
Do not use a shop name that simply tells people what you sell. Use a name that tells your story. And if you want to establish your brand, you have to reflect your ideas not just in your Etsy shop name. You should also care about your logo, color palette, email, and even social media handles.
Keep your Etsy shop name memorable
Because a shop name is a foundation of creating a brand, some sellers might also want to put as much information as they can in their shop names. It could sometimes backfire because a good shop name should also be easy for people to understand and remember.
Here are three tips to keep your Etsy shop name memorable.
Choose an Etsy shop name that is easy to pronounce and spell. This could not only help customers to remember and find your shop easily but also potentially promote the publicity of your shop around their social circles. That's how you could get free advertisement, right?
Compare your shop name with the shops that you know or similar Etsy shops, especially those shops you know for no specific reason. Think about why you remember those shops, whether they have good Etsy shop names, and why.
Make use of capitalization so that your shop name is easier to understand. For example, "HouseOfBalticLinen" is easier to read than "houseofbalticlinen.".
Test your Etsy shop name out
Once you have some candidate shop names, it would be better to test them out before changing, especially considering there are only five chances to change the Etsy shop name.
Doing some research beforehand will aid to choose the best name that fit your Etsy shop.
There are chances that your candidate shop names have been used. If this is the case, that name will immediately become unavailable. You can check this out by typing it during the shop creation process and clicking Check Availability. It is also possible that your intended name has been used somewhere else, google your shop name to check it out.
You can also ask your friends or family who have known your products for opinions. They might tell you how they feel about your name from the customer's perspective. This is especially important because they are more aware of what your advantages and disadvantages are in the marketplace. If they do not agree so much on your name, you should take some time to reconsider.
Conclusion
As you can see, the steps and rules about changing the Etsy shop name are relatively simple. The more important problem is how to find a good name for your Etsy shop. In this post, we provide not only the basic stuff about changing your Etsy shop name but also what you need to know before changing the name, including what a name represents, the importance to keep your name memorable, and how to test it out. Feel free to contact us if you have more questions about the Etsy shop name.