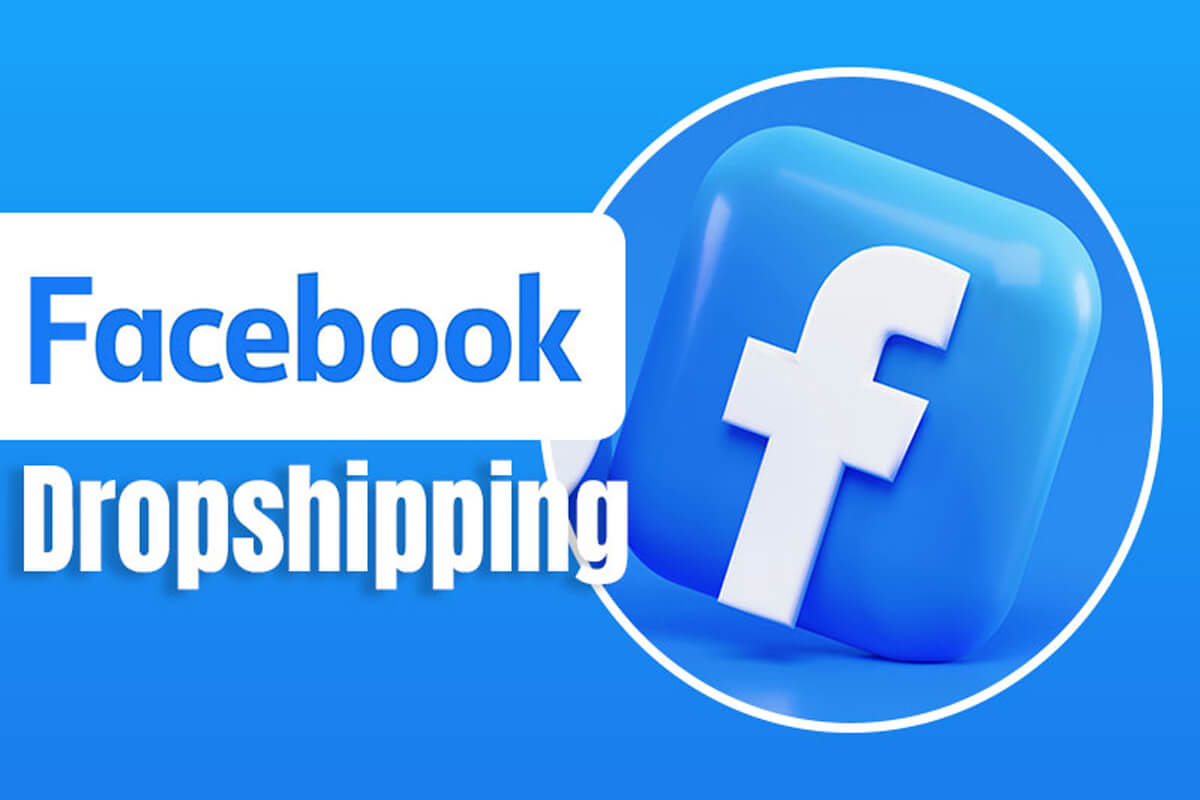 More sellers nowadays prefer to start dropshipping businesses on Facebook, the most active social media platform that everybody uses. With a large volume of users, sellers are more likely to make profits and gain success. This is one of the reasons why Facebook dropshipping is so popular. Dropshipping sellers won't look away from this opportunity.
This article serves to provide you with a complete guide to Facebook dropshipping. We will cover every detail you need to know before starting Facebook dropshipping business.
What is Facebook dropshipping
Facebook marketplace
Facebook has been established for 18 years and was initially launched as an application for social connection. The Facebook marketplace was introduced in 2016. Users were allowed to sell any product at a reasonable price. Suppose you want to get rid of a new backpack simply because you don't really like it, you may either ask some of your friends one by one or hopelessly post the related information on some platforms. Facebook marketplace is the combination of these two solutions. Not only your friends but ideally all Facebook users could view your product, i.e., your new backpack, together with your personal background information. Communication, purchase, and payment can be done just on Facebook.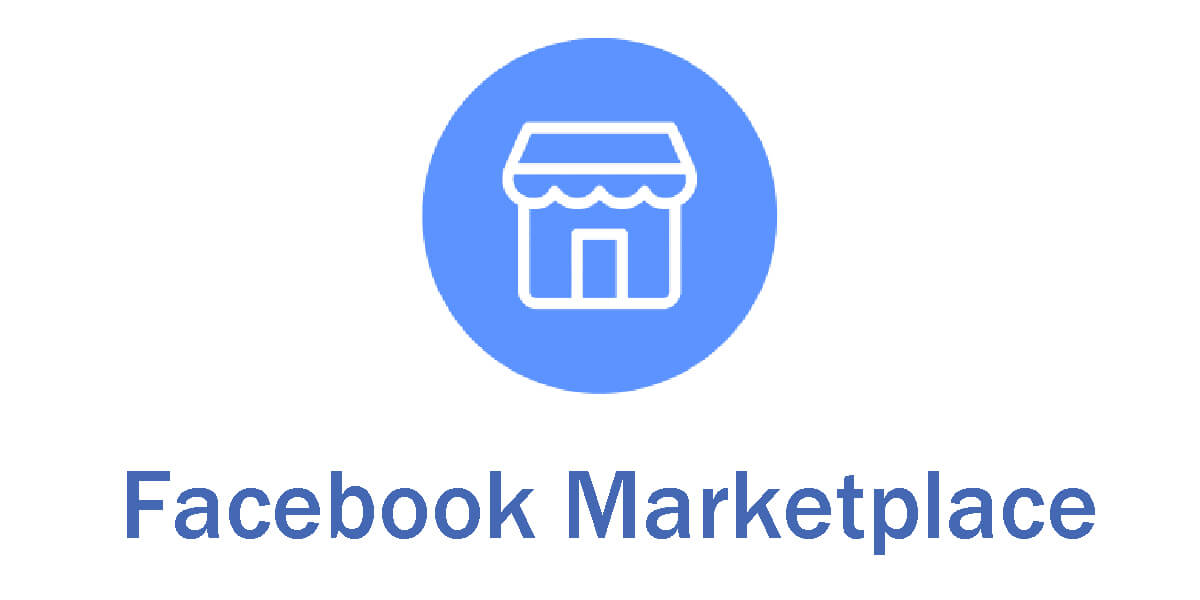 Facebook dropshipping
Dropshipping is a well-known business model where sellers are free from warehousing or inventory. Orders are fulfilled by dropshipping suppliers. The Facebook marketplace also provides opportunities for dropshipping businesses just like other eCommerce platforms such as Amazon, eBay, and Shopify. There are three essentials for dropshipping on Facebook. What you need to do is to open a Facebook store, to find your dropshipping suppliers, and your customers. A Facebook store is where your products are displayed. Dropshipping suppliers are responsible for things like warehouse management, and packaging that help fulfill your orders. And of course, customers are who purchase from your Facebook store.
Facebook dropshipping requirements
There are specific rules you need to follow before you start Facebook dropshipping. Unlike other eCommerce platforms that are more flexible, some of these requirements could limit your business profits. Check them out.
Account
Not every seller can have access to the Facebook marketplace. US citizenship is required. Facebook will verify your location including your security number and bank account. Therefore, for sellers outside the US, Facebook dropshipping is not possible.
Delivery time
Facebook dropshipping sellers must provide the exact delivery time of their products. The delivery time must include product processing time and shipping time so that customers can know when they can get their orders.
Selling fee
Facebook marketplace charges fees, which means you have to pay Facebook marketplace every time you get a sale. Specifically, you have to pay 5% of the total sale amount for each transaction.
Product restriction
Sellers can't sell anything they want on the Facebook marketplace. The category of forbidden products includes:
Adult products or services

Alcohol, tobacco, or any illegal drugs

Animals, digital products, event tickets, or gift cards

Weapons
Response to refunds and returns
Facebook dropshipping sellers are supposed to respond to refunds within two working days and refund after receiving returned products.
The pros and cons of Facebook Dropshipping
The pros and cons should be evaluated before you decide to open a Facebook dropshipping store.
Pros
Facebook marketplace is not saturated yet
Unlike other eCommerce platforms, the Facebook marketplace is still starter-friendly. It's not saturated yet. The opportunity for starting a branded Facebook dropshipping store is large.
Opening a Facebook dropshipping store is easy and safe
There is no need to build a single website for your dropshipping business. The only thing you need to do is to get a Facebook account. Facebook guarantees that communication and transaction are safe. It's also possible to connect your Facebook dropshipping store with multiple channels.
Facebook daily traffic is striking
No dropshipping seller can ignore an eCommerce platform where there are 1.93 billion daily active users.
Cons
The processing time of getting payment is quite long
After a successful order, you still need to wait for two phases before you finally get the payment. These stages are payout initiation and payout final arrival. And trust me, the processing time could take up to 20 days.
Accounts could be banned due to strict rules
Facebook accounts outside the US have no access to the Facebook marketplace, not to mention dropshipping business. And an account can also be blocked if rules are disobeyed.
Chargebacks fees are required
A $20 chargeback fee means if your customer raises a dispute, you have to pay $20 in advance. This $20 could be back into your pocket after the decision is in your favor based on the evidence.
How to Dropship with Facebook
Knowing what Facebook dropshipping is and the requirements are certainly not enough to open a Facebook dropshipping store. Here are the step-by-step instructions to sell on the Facebook marketplace.
The steps to setting up a Facebook marketplace business are quite straightforward.
Step 1: Create new listing
Click on the "Create new listing" option that's on the left navigation menu.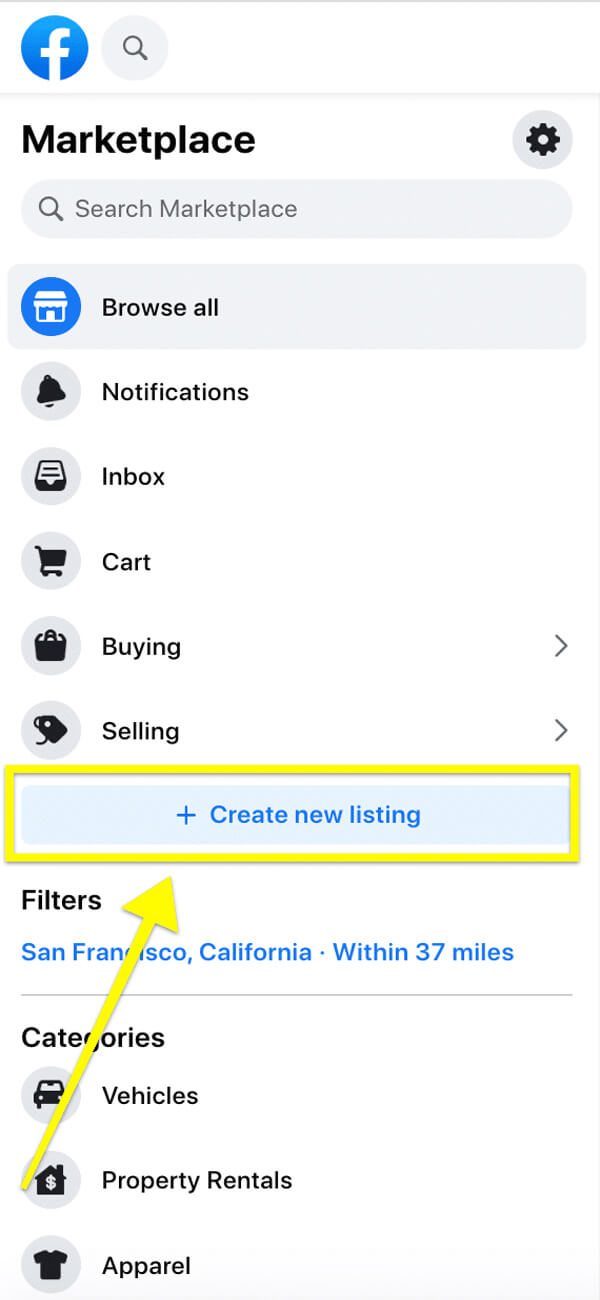 Step 2: Choose your listing type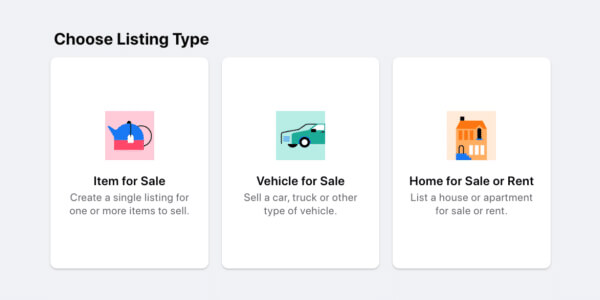 Step 3: Add details of your product
Add titles, prices, and descriptions as detailed as possible. You can upload up to 10 photos.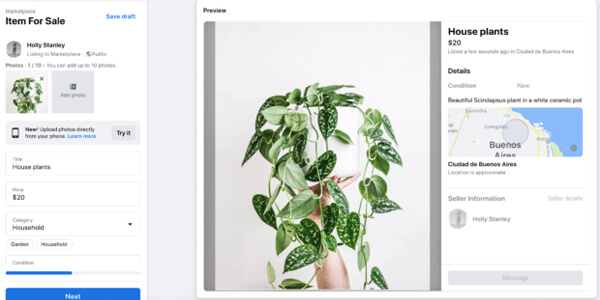 Tips for Facebook dropshipping
It is time to start your facebook dropshipping! But before that, let me give you three tips that are summarized from successful Facebook dropshipping stores.
Create your own brand
The competition in the Facebook marketplace could be fierce. One way to stand out is to create your own brand. This is quite straightforward. Selling with your brand makes your products more impressive. Don' worry about the process of building your brand. Some dropshipping suppliers provide branding services. In other words, they can provide custom products as well as custom packages. Take Sup Dropshipping for example. Customized labels, tags, packing bags, scotch tapes, or gift cards are available.
List your products
Another tip is to have an attractive listing of your products in your Facebook store. A good listing means high-quality product images, detailed and honest descriptions, and ordered content. Again, some tools could make this process much easier. For example, DSM Tool can optimize the keywords, titles, descriptions, and images automatically.
Improve your product research
Product research, which is about analyzing and finding profitable products, is the critical step of Facebook dropshipping that determines your business profits. Adding best-selling and high-profit products to your dropshipping store makes sure high exposure and growing sales of your products. There are various ways of conducting product research.
Test out these tools and choose the ones that you like to constantly improve your product research.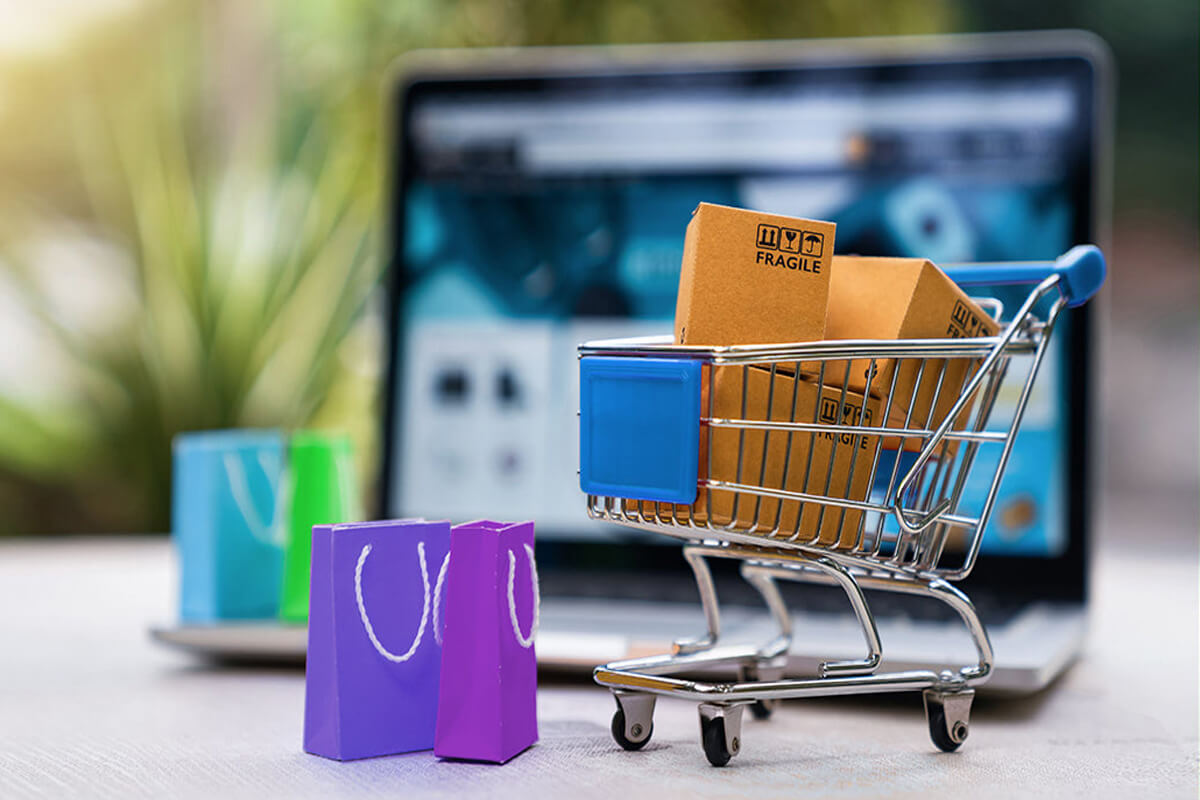 Conclusion
To sum up, Facebook dropshipping is a large opportunity for dropshipping sellers. Facebook marketplace and its striking traffic offer promising business profits. The requirements, as well as the pros and cons of Facebook dropshipping, are also discussed in this article. Don't hesitate to open a Facebook dropshipping store if those requirements and cons are fine for you. Make sure to use the branding, listing, and product research tools for your Facebook dropshipping business.
bom dia. quero trabalhar com vc no facebook drophspping .vc mim ajuda montar a loja .

Olá Marcelo,
A Sup Dropshipping é profissional em ajudá-lo a obter produtos e atender pedidos.
Sugerimos que você aprenda com os tutoriais ou procure o construtor de lojas para obter ajuda.