For many people who are interested in e-commerce, dropshipping is the best choice as it has the quality of low cost and zero inventory. Who doesn't like this business model? If you are also interested, then you must learn how to use Shopify to start your own Dropship journey.
Using Shopify to operate DropShipping requires several prerequisites. This article will teach you how to start Shopify dropshipping.
Step 1: Find Your NICHE Market and Products
Before running a store, market research is essential. Identifying your own positioning and selecting suitable products can make the later promotion and operation more successful. If you don't know how to find it, an easy way is to start looking from AliExpress's product category, and find the products you are interested in or have feelings for.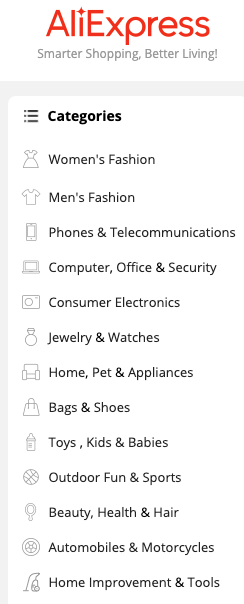 Tips:
(1) Avoid fake, counterfeit, imitation and trademark products
Dropshipping is generally aimed at overseas customers, avoiding fake, imitation, counterfeit and other products, try not to cause unnecessary trouble, and choose those products that are not sensitive to trademarks, such as electronic product accessories, clothes, etc. The brand doesn't matter, as long as the quality is good.
(2) Free shipping
To reduce costs, this is not much to explain. Even if free shipping is not possible, try to choose a shipping method with low shipping costs.
Use epacket (international e-mail treasure) for goods sent abroad – China Post Express Logistics is more, although the time is slightly longer, but the price is cheaper. However, it is said that this low-cost delivery method will soon be canceled, and everyone still has to find a backup logistics solution for themselves.
(3) The seller has a large order volume
This is similar to Taobao, the product must have a certain sales volume. This sales volume can reflect at least two problems: the more orders, it means: first, there is demand for the product in the market; second, the supplier seems to be more reliable and has good credit.

(4) Rating 4 and a half stars or more
We have raised the standard a little bit to make it more secure because there are a lot of sellers in Aliexpress, and there is a lot of room for selection when it comes to more than 4 and a half stars. If you are using Google Chrome, you can install the AliExpress Seller Check plugin to investigate AliExpress sellers.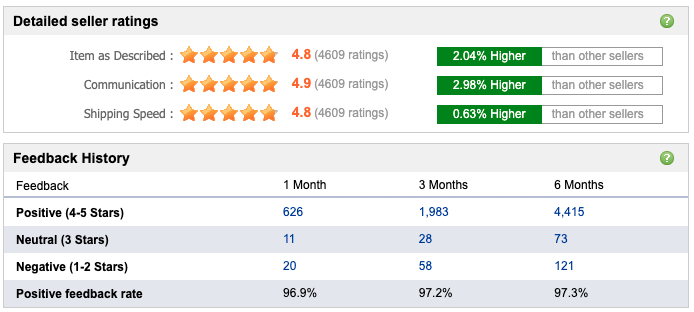 This third-party app can provide more detailed information about suppliers and is more reliable than AliExpress's own evaluation system.
(5) Choose products with low prices and high profits
To choose products priced between $1-$20. Products at these prices are listed on their website for about $20-$50.
(6) Choose real product pictures
To confirm that the picture of the product is from this supplier, not someone else's picture, you can use the Google picture tool to search. If you are stealing other people's pictures, intellectual property issues may cause you trouble later.
(7) Excavate the seller who is responsible for communication
Before ordering, you need to ask different suppliers a lot, and you can order some samples to try out, so as to choose the seller with the best product quality, the most timely delivery, the best communication, and after-sales service, and become a fixed and cooperative object in the future.
Step 2: Start a Shopify Dropshipping Business
Thanks to Shopify, UK dropshipping business can be started quite easily. With 7 steps, you could set up your own Shopify store. Below are the step-by-step guides:
1. Register for a Shopify Account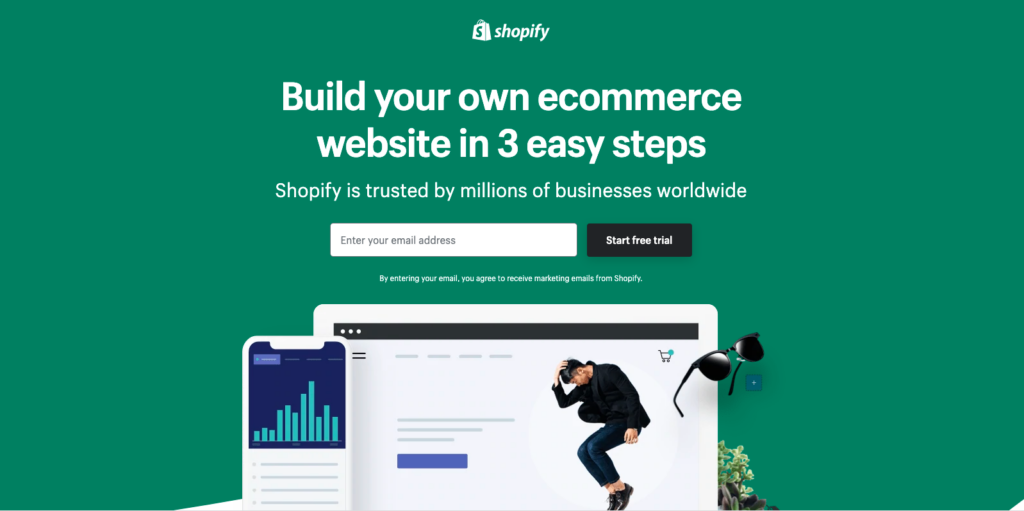 Registration of an account on Shopify is free. All you need is an email address to confirm your account with and you can sign on with them. No credit card or other payment method form is needed. Shopify offers all new users a 14-day trial on their system.
When doing your registration you will also need to provide a name along with your email address. This name will be used to generate your store URL during the free trial phase.
Once that's done, Shopify will need your name and other details for the handling of payments. It's a short form to fill so don't worry too much about that.
2: Install Dropshipping Apps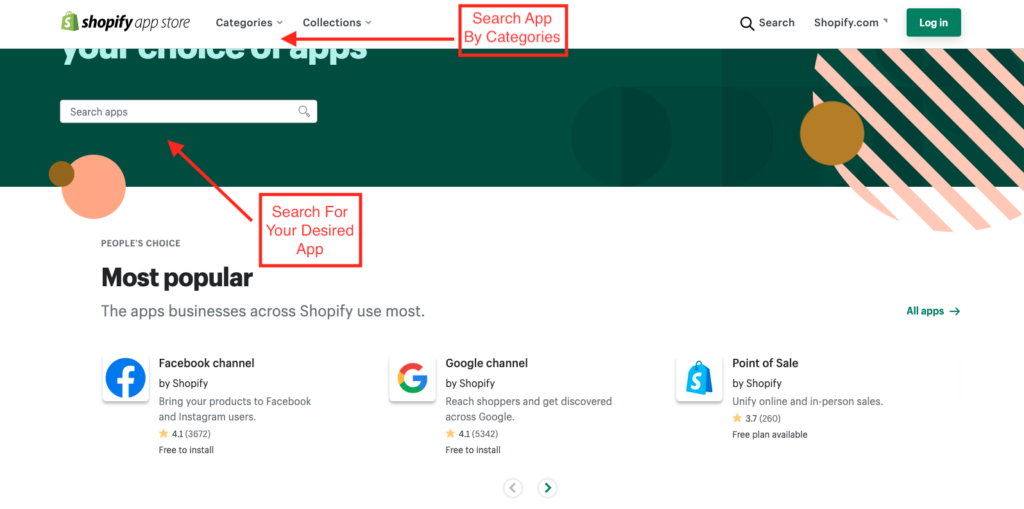 Once you've completed the registration process, you'll be brought to your store dashboard. From here you can start adding products to your site. This is where one of the highlights of Shopify for dropshipping comes in: Shopify Apps.
For new dropshippers, Shopify can be a one-stop resource. The first thing you'll need to do is head over to Shopify Apps. First, click on Apps and then select 'Visit the Shopify App Store'.
3. Search for Products You Want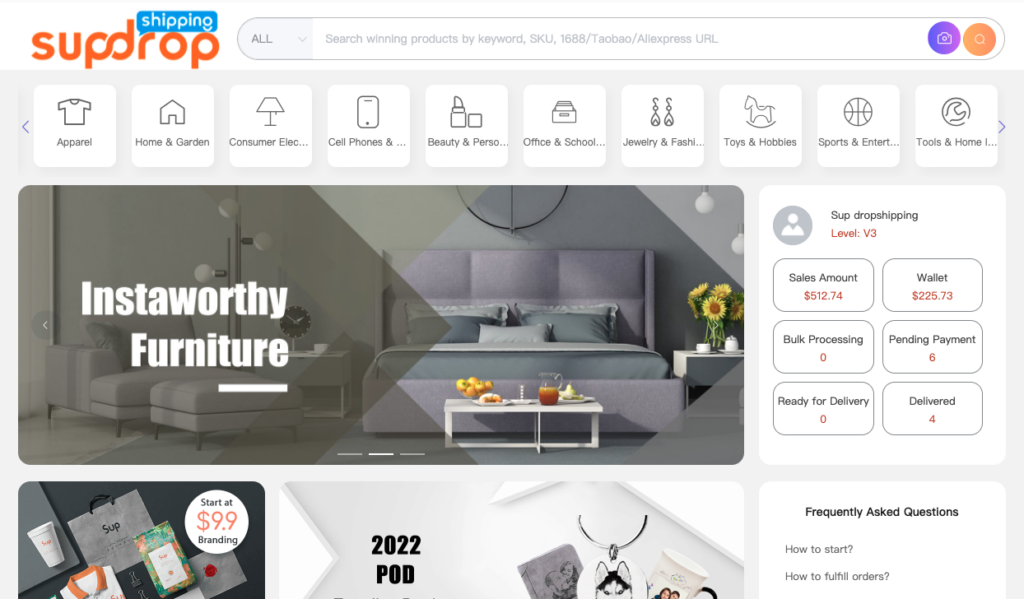 Using dropshipping apps is as simple as if you were shopping on an e-commerce site yourself. In this article, We use an all-in-one dropshipping app Supdropshipping as an example. First, choose the category that you wish to browse. Next, hover over the item you are interested in.
4. Import Selected Products to Your Website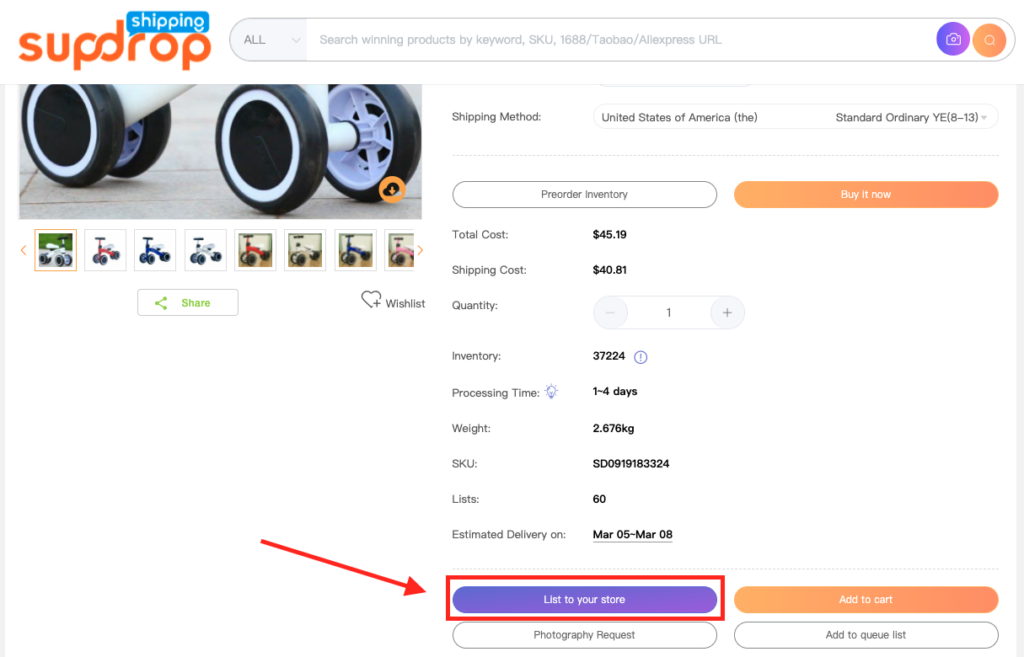 When you're satisfied that things are as you want, click on 'List to your store'. Repeat this for all the products you selected earlier.
5. Setting Up Your Shopify Store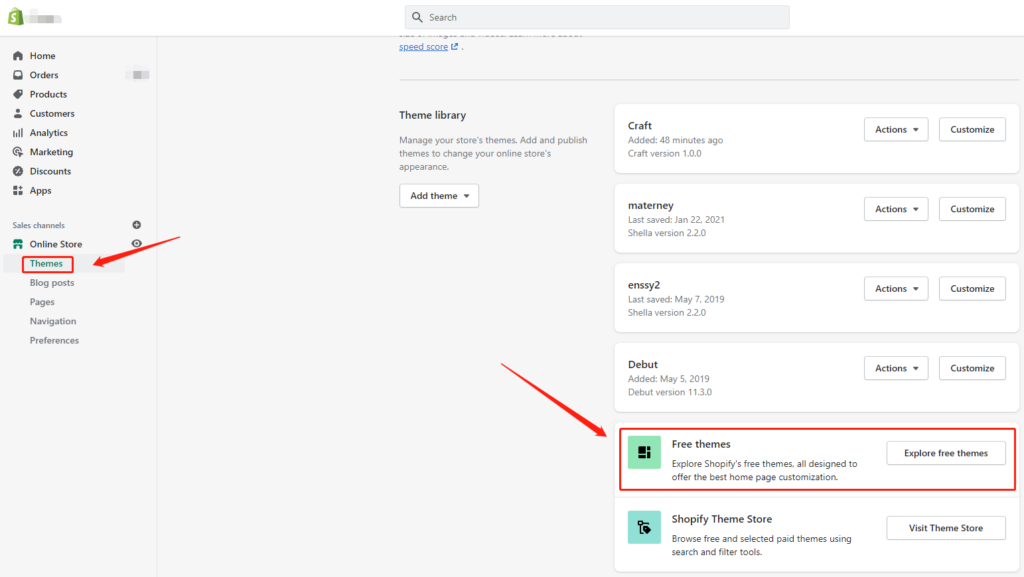 Now that you've prepared all the products you want to sell, it's time to set up your store. Think of your Shopify store as the face of your retail outlet. It's how your visitors browse through the products you sell and select the items they wish to purchase.
To maximize your sales, your store needs to combine attractiveness with useability and speed. Don't worry though, Shopify has pre-designed templates that you can use. If you like you can use them 'as is'. If you prefer something more personal, you can customize the theme you choose.
6. Customizing Your Shopify Dropshipping Store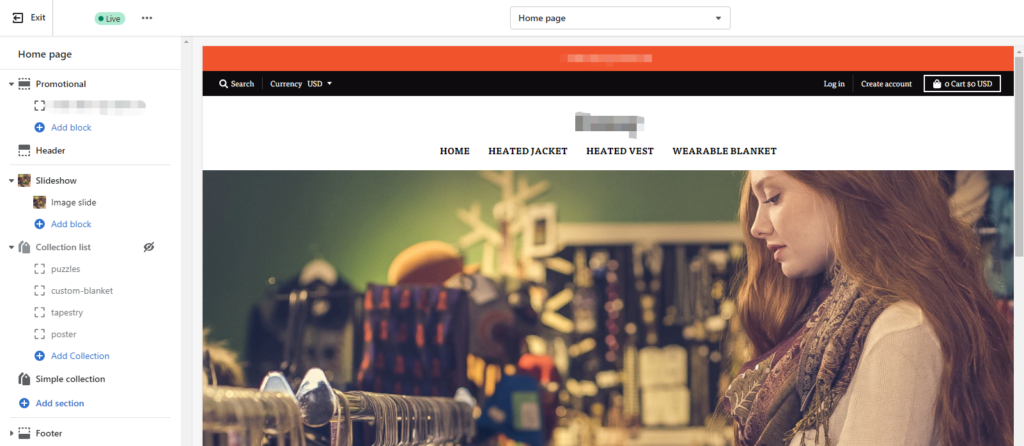 Shopify theme customizations are dependent on what theme you choose. The segments available by default can be enabled or disabled, or you can even add new segments that you want. To customize these sections it's just a matter of specifying parameters like what collection of products you wish to add to each section.
On the left navigation bar is a list of all the segments that are enabled in the theme by default. Clicking on any of those sections allows you to specify details such as what collection of products to show there, or even how many rows or columns to display.
If you want to disable any of those pre-set segments, just click on the eye icon and it will be hidden on your site. Right at the bottom of the left navigation bar is an option you can click on to add a new segment. Clicking on that will open an extensive menu of items you can choose from.
When you're done, remember to click on the 'Save' icon, even if you don't want to publish your store just yet.
If you are still wondering what theme to use for your Shopify store, you can try to find out the themes your competitor are using with ShopThemeDetector. This may help you make decisions, as well as avoiding similar choices with othe stores.
7. Setting up Payments
Now that your products are selected and your store is set up, you need a means through which you can collect payments from your customers. Shopify works with a large number of payment processors so you have a wide range of choices.
To set up payments, click on the 'Settings' button on the bottom left corner of your dashboard. Next, select 'Payment Providers'. By default, PayPal is the enabled method, so you can either customize your account details there or choose other payment processors by region.
Some payment processors such as MOLpay will require that you have an existing account with them in order to use them on your Shopify site. Even PayPal will require that you have a merchant account, but they will email you details of that later on.