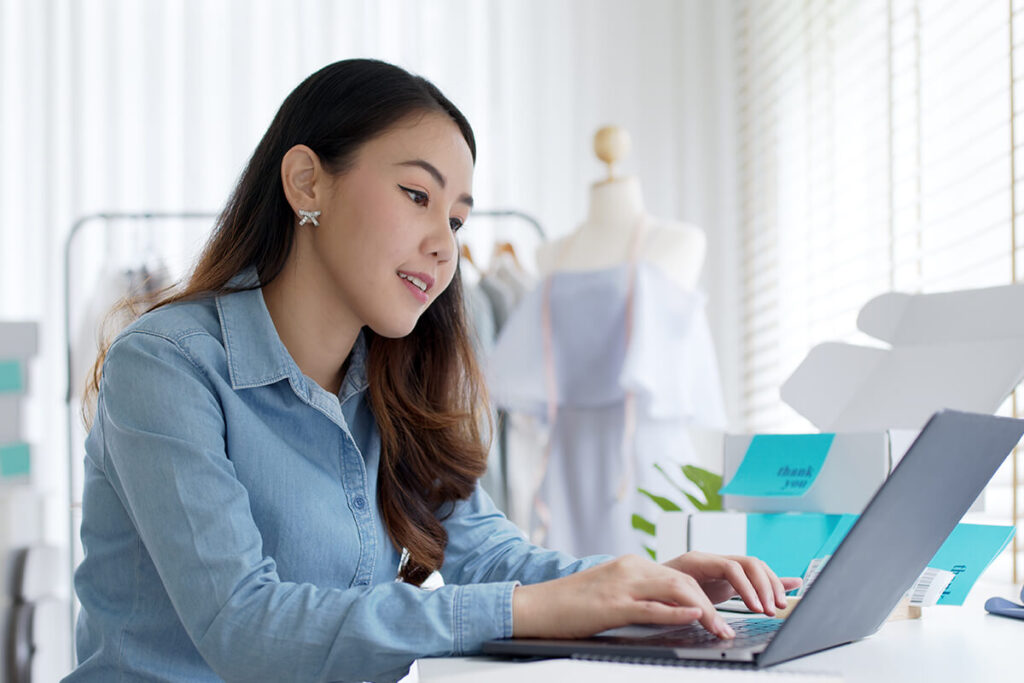 Dropshipping is a quick and easy e-commerce model for starting a business online. In this business model, you are allowed to sell products without keeping an inventory. As a dropshipper, you pass the order on to a supplier who can fulfill the order on your behalf.
Amazon is a very popular dropshipping platform and one of the largest online marketplaces in the world. Selling through dropshipping on Amazon is a fantastic opportunity for those who want to make money online. In fact, Amazon has a decent amount of traffic and a very high conversion rate, and anyone can dropship on it. This is true even for products that typically do not perform well in other stores.
Thousands of sellers dropship on Amazon, and so can you! In this guide, we'll dive into the pros and cons of Amazon dropshipping. We'll also show you how to dropship on Amazon and turn your business into a profitable one. Let's start!
What is Amazon dropshipping
Before we discuss how to dropship on Amazon, what is dropshipping on Amazon? By adopting this model, there is no need to deal with storage and fulfillment issues. You're in charge of the sales, the supplier handles everything else.
Amazon dropshipping is an e-commerce business model where you can sell physical products on Amazon without having to deal with inventory or shipping. When you get an order on Amazon, you simply notify your supplier and they will ship your product directly to Amazon customers on your behalf.
During this process, you do not need to handle any products. Apart from signing up for an Amazon account, the up-front cost is almost nothing. And you don't have any inventory overhead until the product is sold.
The low-risk aspect of Amazon dropshipping makes it an attractive business model because anyone can do it, and you don't have to be tech-savvy to get started.
Pros of Amazon dropshipping
In this part of our guide, you'll learn about some of the benefits of running an Amazon dropshipping business.
1. Easy to set up
If you're dropshipping on Amazon, you don't need to register a URL, work with a hosting company, or do a lot of backend work on your website. Instead, you just design and decorate your store, then list your products to start selling. This can save you time and money, especially if you're new to building websites. Setting up an online store on Amazon is relatively quick and easy – we'll explain exactly how it works later in this article.
2. Multiple product categories
Amazon has more than 30 product categories, giving you more options to choose your preferred niche target. With the right products and trusted suppliers, you can open and manage multiple stores in different areas more easily.
Just be careful, avoid selling products that fall into Amazon's restricted categories, including alcohol, powersports, and medical equipment.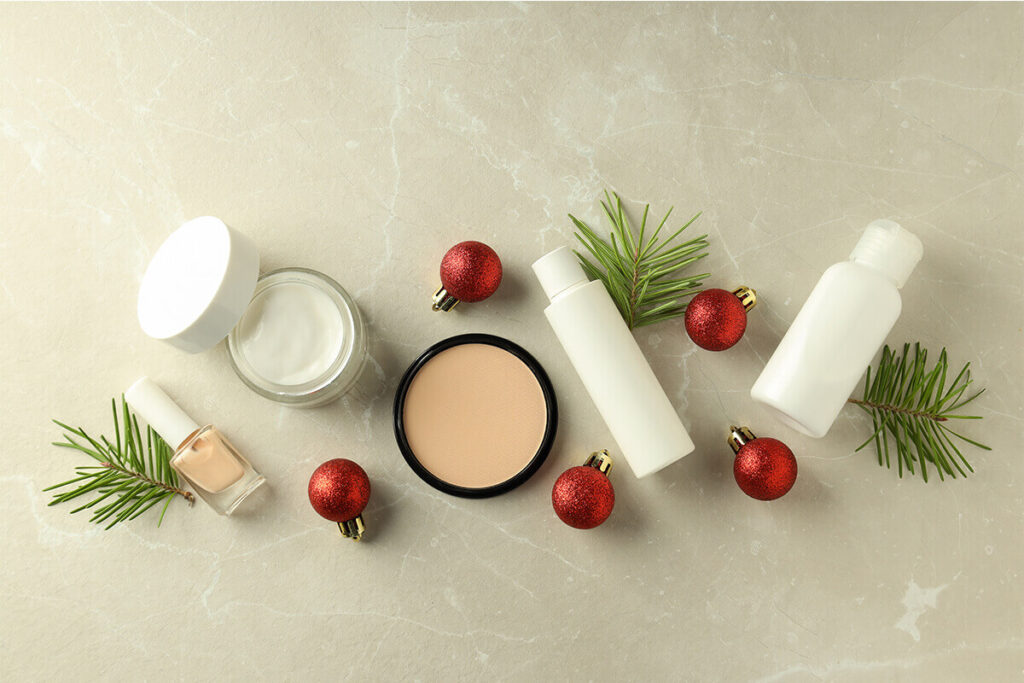 3. Massive exposure and large customers base
Amazon serves more than 300 million active users, making it a highly recognized and trusted brand. It has a huge audience and has the largest market share in the e-commerce market. Compared to the traffic you get on your own online store, the potential traffic is huge. This means that using Amazon as a sales channel for your business can reap huge rewards.
4. Shopify-Amazon Partnership
If you're a Shopify dropshipper, you can seamlessly connect it to Amazon and tap into its massive marketplace. By linking Shopify and Amazon, you can easily manage your orders on both platforms. You can also keep inventory levels synchronized across platforms to prevent overselling.
Cons of Amazon dropshipping
There are also some downsides to dropshipping on Amazon. You may need to know them before jumping straight into this type of e-commerce business.
1. Decreased profit margins
One of Amazon's rules is that there must be an automatic 10-15% sales fee for each item. Typical dropshipping profit margins are usually around 10-30%. So even if your profit margin is 30%, you may only get half or even nothing selling on Amazon. This really hurts, especially when the profit margins on an item are already low.
2. No long-term customer loyalty
Amazon prefers to help suppliers sell products rather than build customer relationships. You are less likely to develop long-term relationships with your customer compared to selling on your own online store.
Everything about building your brand, presenting your products, and communicating with your customers is under Amazon's control. You can't really build any warm or lasting relationship with your customers.
3. Exposed sales data
If you decide to use the Amazon platform, there is one risk you should be aware of. Amazon can see all of your sales data, from your top-selling items to your overall sales.
Amazon has been accused of using sellers' data to optimize sales opportunities and strengthen its own participation in niche markets. This makes it harder for small businesses to sell their products on Amazon.
4. Strict rules for products
There are many rules and guidelines for dropshipping on Amazon that is very strict for sellers.
Since you are a dropshipper, you're heavily dependent on your suppliers, and it's easy to have issues beyond your control that affect your business. For example, if your supplier delays or ships something that doesn't exactly match your Amazon product listing, you may get a complaint and get banned.
For your Amazon dropshipping business to be successful, your suppliers must be top-notch.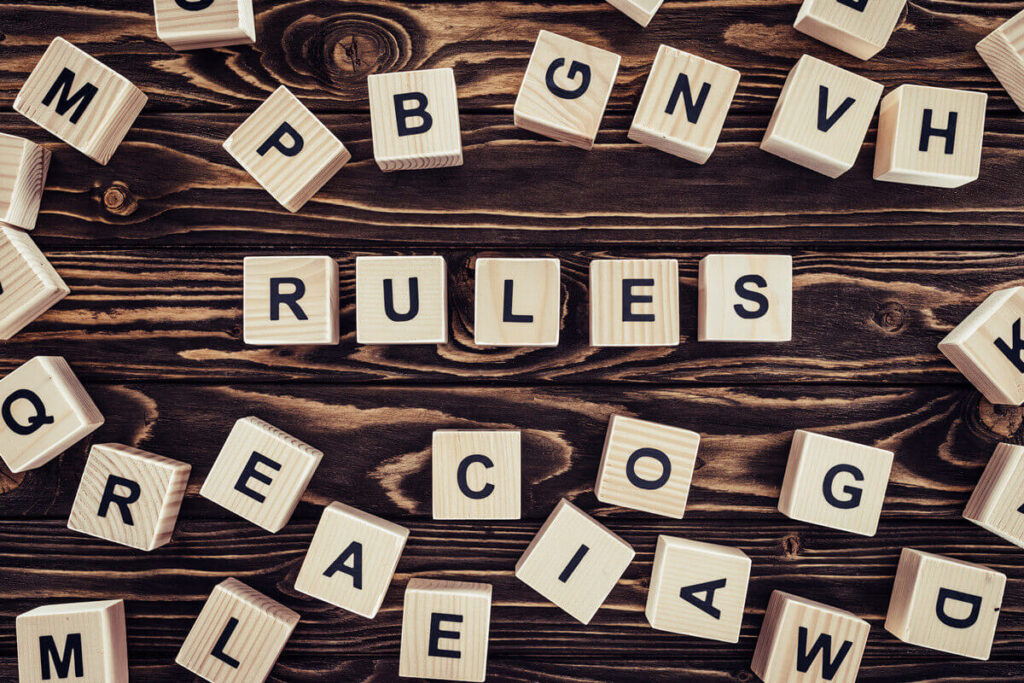 How to start dropshipping on Amazon
Once you are familiar with the basics, you can start dropshipping on Amazon in just a few simple steps.
Step1. Create an Amazon seller account
When you decide to start selling on Amazon, one of the most important things you need to do is choose your seller account.
You can choose between two account plans: Individual and Professional.
Individual plan: Free account with a limit of 40 sales per month and a fee of $0.99 per sale.
Professional Plan: Account with a monthly subscription fee of $39 that allows you to sell a large number of products.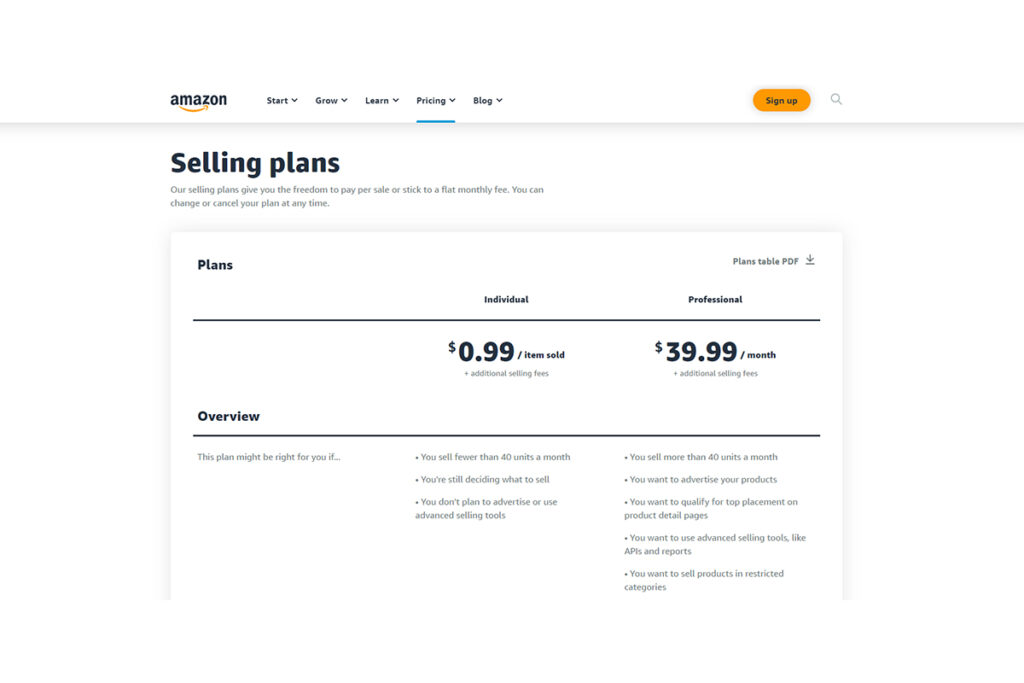 Go to Amazon Seller Central to sign up. You will be asked to provide details about your business, such as address and tax information, as well as other identification and credit card information.
Step2. Find products to sell
Next, you need to think carefully about the products you want to sell directly on Amazon. Given the intense competition and reliance on markups to sustain your economy, the product you choose must find a good balance between popularity and price. Fortunately, some products that are often out of stock are in considerable demand. You need to keep an eye out for sought-after products that are missing from the market.
You can check out several tools like Google Trends or Jungle Scout to find product ideas. However, keep in mind that there are some requirements and restrictions for dropshippers to sell their products on Amazon.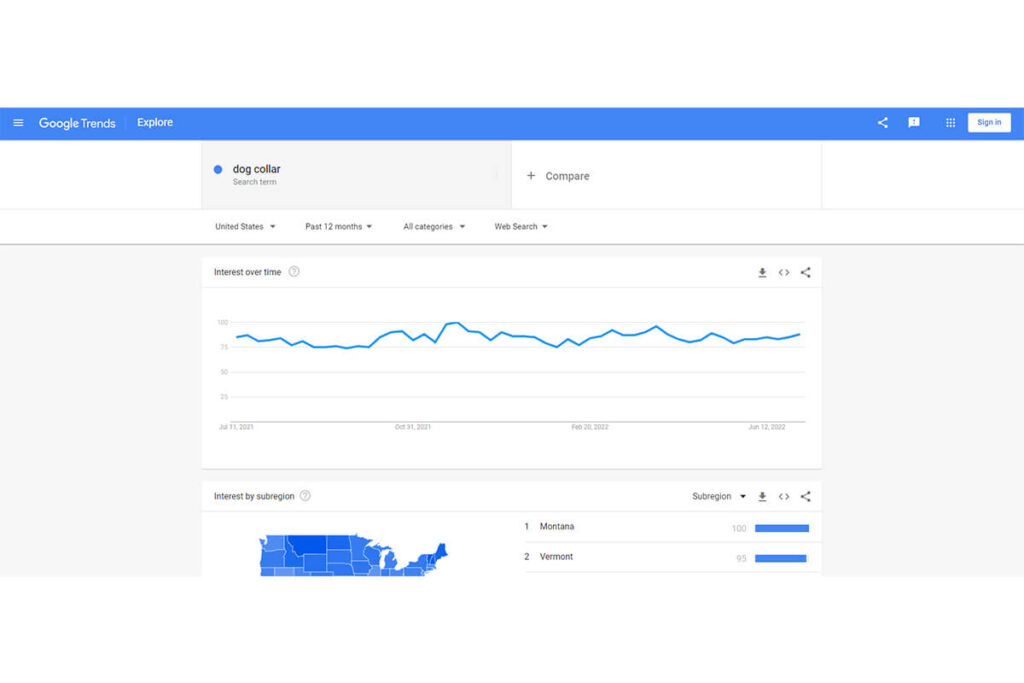 Step3. Find an appropriate supplier
Once you've selected your product, it's time to find a dropshipping supplier to fulfill the order on your behalf. When choosing a supplier, you must pay attention to factors such as reliability, product expenses, quality control, and shipping service.
The most convenient way is to use Google Search, or you can search on social platforms. Alternatively, if you want to save some time, you can also consider working with a reliable dropshipping service provider like Sup Dropshipping. Sup manages the entire supply chain responsibly and is committed to the highest standards through competitive pricing, quality, and reliable delivery.
Once you have found the right dropshipping supplier, you can estimate your price based on the supplier's price and then compare it with competing stores. This is how you can determine if your profit margin is adequate.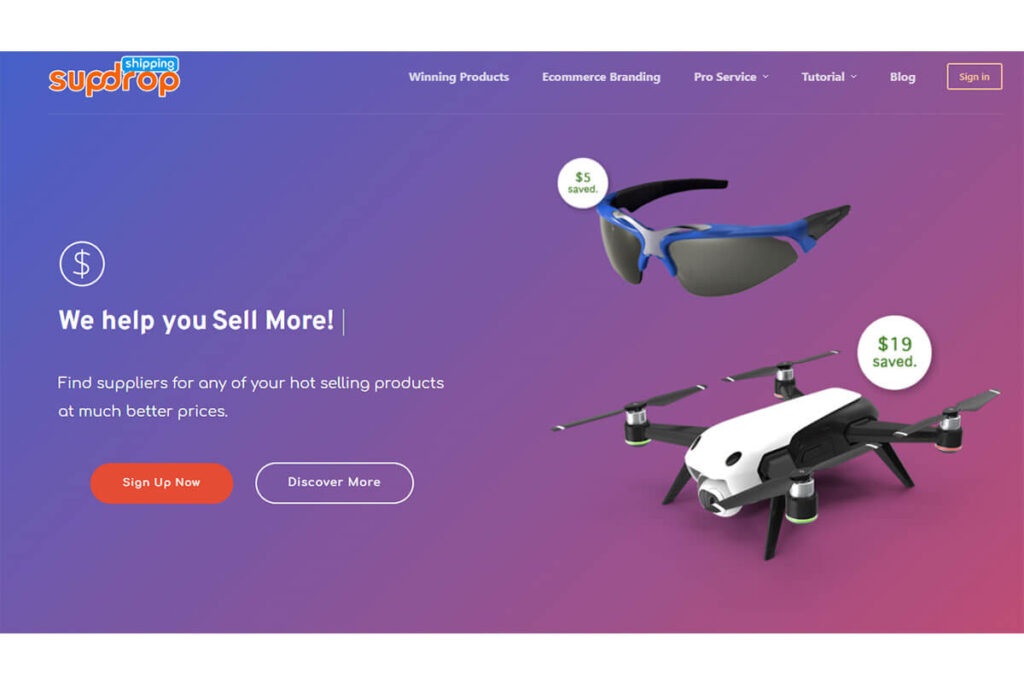 Step4. List your products
After this, you can start listing your products on Amazon. To add your product to Amazon Seller Central, you can go to Inventory from your seller account and create a new product from there. Make sure to optimize your listings if you want to generate as much online traffic as possible.
Your product listing is the only reference for your customers when they visit your amazon store. They will make purchasing decisions based on the information you provide here. Therefore, you need to write appealing product titles and upload high-quality product images. Most importantly, make sure your title covers all the popular keywords for your product.
Step5. Optimize product listings
Amazon has its own search algorithms, just like Google, and if you want to drive more traffic to your listings, you have to optimize them accordingly.
Product Title: As you write your headline, think about keywords that answer questions your customers might have. And the keywords need to be high search volume and relevant.
Product Images: Show the product from multiple angles and include photos of the product packaging. To avoid feedback that the product is smaller than expected, make sure the image shows the size and proportions of the product.
Key Product Features: You will have 1,000 characters to describe the key features. Think in the customer's shoes to help them visualize and experience the product.
Product Description: You have 2,000 characters to show your customers what your product is and how it works. Use as much space as possible to further detail key features and benefits, highlight uses and support your claims.
Keywords: When it comes to keywords, you need to think like your customers, thinking about the words and phrases they use to find your product. Amazon has a backend keyword function that makes it easier for people to find your products.
Step6. Promote your Amazon store
Amazon is a competitive marketplace. To stand out from the competition, you need to market your business to help drive traffic to your product listings. You can do this by developing a strategy that focuses on social media promotions, giveaways, and Amazon Sponsored Products events.
You can join Amazon's internal sponsorship program, Amazon Pay Per Click (PPC). With PPC, you can create ads for your products that show up higher in Amazon search results for keywords you set.
Next, you can drive traffic to your Amazon product listings through external methods like Facebook ads, social media, blogging, email marketing, and more.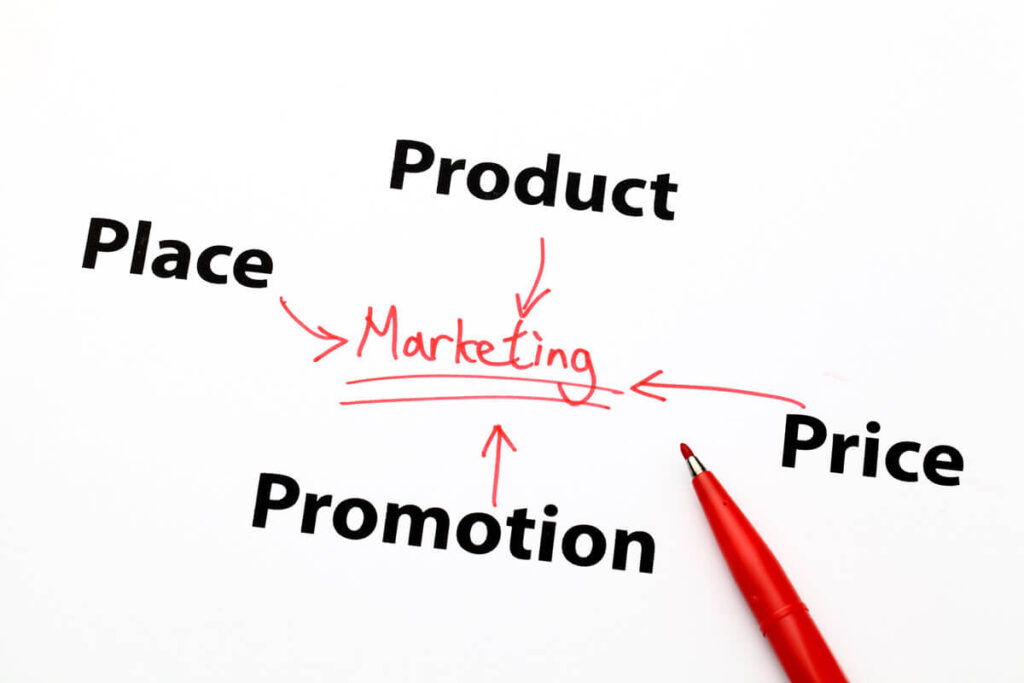 FAQ
1. Is Amazon dropshipping legal?
Amazon dropshipping is 100% legal as long as you have the seller's license and adhere to Amazon's Terms of Service. According to Amazon, their platform allows dropshipping. However, you must ship from a legitimate wholesale supplier and not another retailer.
2. Is dropshipping on Amazon profitable?
Dropshipping on Amazon can be profitable. You can mark up your items by 30% to 50% for a decent profit. You can also increase sales by offering products in niche markets with less competition. By avoiding price wars and competition, you can focus on selling more.
3. What is the difference between Amazon FBA and Amazon dropshipping?
In short, the main difference is inventory ownership. The essence of dropshipping is that you don't own any inventory – you just act as a middleman between the supplier and the customer. And when you use the Amazon FBA program, you have to send the goods to them and store them in Amazon's warehouses. In return, Amazon handles all of your local shipments and returns.
Final Thoughts
Whether you're a newbie or a veteran, dropshipping on Amazon is a great way to boost sales for your business. While Amazon dropshipping may have a bit stricter rules than regular dropshipping, the benefits it offers are worth it. Try to find reliable, trustworthy, and quality suppliers while focusing your resources on list creation, promotions, getting reviews, and increasing your store's visibility.
We hope you found this guide helpful and wish you the best of luck in your startup. Share your thoughts with us and we'll be there for you!
Extensive for me. I'm taking a look ahead ?n your subseq?ent publish, I'll try to get the cling of it!

Hi,
Thank you for your advice. We will improve it later on. 😘
Best Regards,
Sup Dropshipping Team

Can we link sup dropshipping to Amazon as a dropshipper

Hi Hasnain,
Currently, Sup Dropshipping can't integrate with Amazon. Our developer has been trying to realize the integration with Amazon.
But you still can use Sup Dropshipping as a dropshipper. For example, you can source with Sup and let us fulfill your orders. We have built a close relationship with many suppliers and manufacturers. So we can offer you better-priced products.
Warm Regards,
Sup Dropshipping Team

Actually I am from Pakistan and I am here for dropshiping on amazon but I wanna ask you one question that what is best marketplace for a pakistani seller for dropshipping on amazon without buying LLC,,, and there is no fully explained video on youtube too

Hi Qasim,
To be honest, it is very hard for Pakistani sellers to dropship on Amazon without a LLC.
We would recommend you use other marketplaces and platforms like eBay and Shopify, which are now both integrated with Sup Dropshipping.
If you start a store on either site, dropshipping business process would be automatic when you connect it to Sup.
Please think twice and make your wise choice 🙂