How to Find Winning Products for Your Dropshipping Business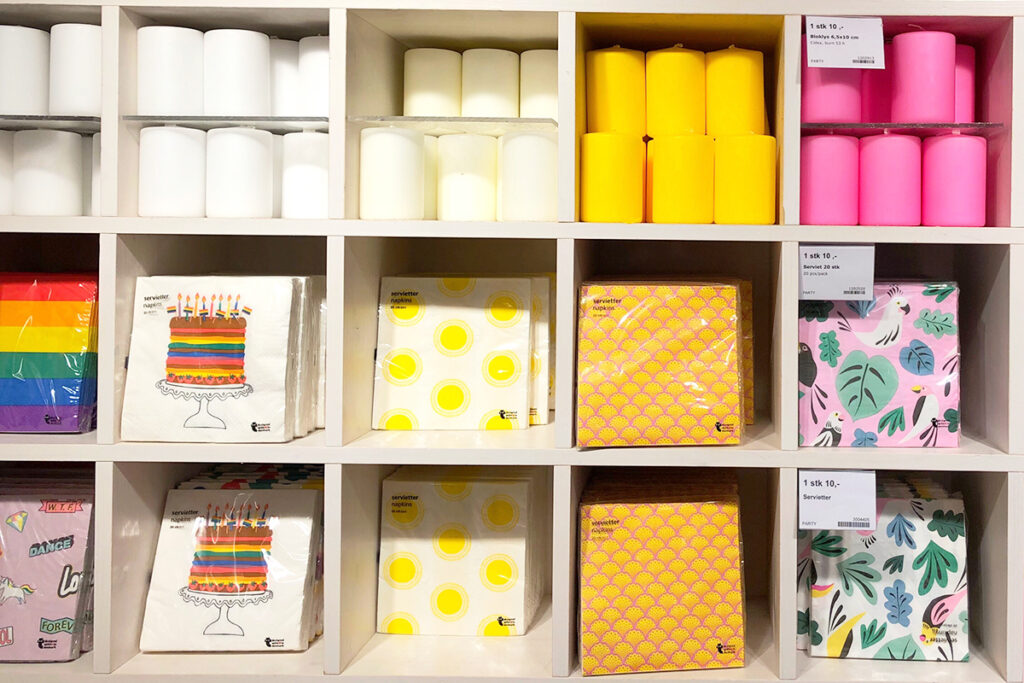 Finding winning products matters in a dropshipping business.
As a dropshipper with 5 years of experience on Amazon, I have to tell you what makes a retailer sell $600000 each month instead of $6000 is just several winning products or even one.
So if you want to increase your revenue to six figures, you must find winning products to sell in your store. To be specific, you need to find products that are profitable and in high demand.
Then the problem is how you can achieve that, especially when you are not experienced in the dropshipping industry.
Anyway, you can catch your breath! We will help you tackle the problem in this article.
But before we talk about ways to find a winning product, you had better have a good understanding of what features it has.
What are the characteristics of a winning product
A winning product is an item that customers are very willing to buy and sells like a hotcake in the market. There are some clues for such a product.
Solve customers' problems or cater to their interests
What makes a product "winning" is firstly it helps to solve the problem consumers have or cater to their hobbies.
When a product serves as a solution to a problem, people are more likely to buy it at any expense. Also, consumers tend to spend money on the product if it is something they are interested in.
For example, an office worker needs to buy an eye mask for a nap at the noon, and a dog lover is willing to buy his or her dog a play toy.
A successful product should be a niche product. For a successful store in the beauty niche, even the most trendy kitchenware may not become a best-seller.
Not easily accessible in retail stores
Winning products in an online store are not often seen in a retail store. If your products are common in a local store, why do your customers bother to buy from you?
High-profit margins
Usually, a winning product needs more time and energy to find and take care of than a random product. So costs of such a product should be low to ensure a high-profit margin, a reward for all your efforts. Also, a high margin is important for an increase in your revenue.
With unique features
An excellent product is unique in function or appearance. People love goods that are special to them. When your products show unique features, they will make up their minds fast. Certainly, the products should be of high quality and at a reasonable price meanwhile.
Suitable size & not fragile
The proper size and tough material ensure a product is in good condition when delivered to your customer after a long journey. Only if your customer receives a complete product, it could become a winning one. For most sellers, the winning products should be small and easy to store and ship.
Not prohibited on leading ad platforms
Most products need to be advertised on Facebook or other ad platforms before they become "winning". Therefore, your winning product should be legit on the platform you are planning for a campaign on.
Warning: Whatever products you choose to sell, you must make sure they have certificates needed in your targeting market and are allowed to sell in your region. 
How can you find winning products for dropshipping?
Now you know what the features of a winning product are, you get closer to finding such one for your dropshipping store.
Here are some tips that may help.
Refer to Amazon rankings and selling lists
Amazon is the most influential retail market all over the world. The product lists on this platform could give you some ideas to find proper products.
Amazon Best Sellers
Amazon best sellers are ranking pages of best-selling products in different niches. Click on any catalog on the left sidebar and you can see these products. If the rating of a product is over 4.5, and reviews for it are mostly positive, you may consider sourcing the product to your store.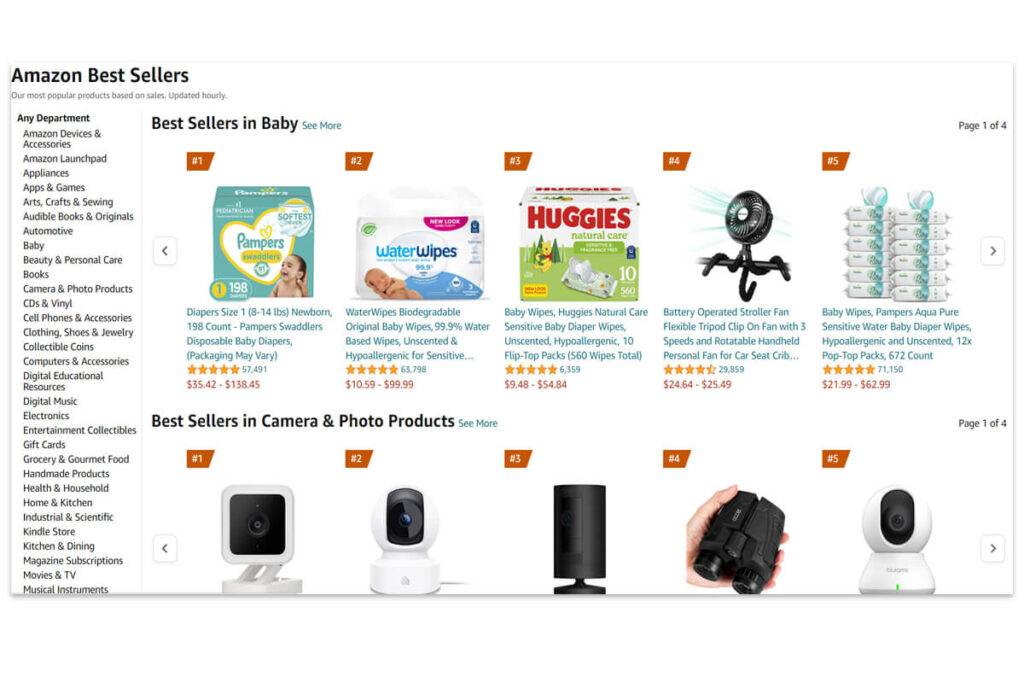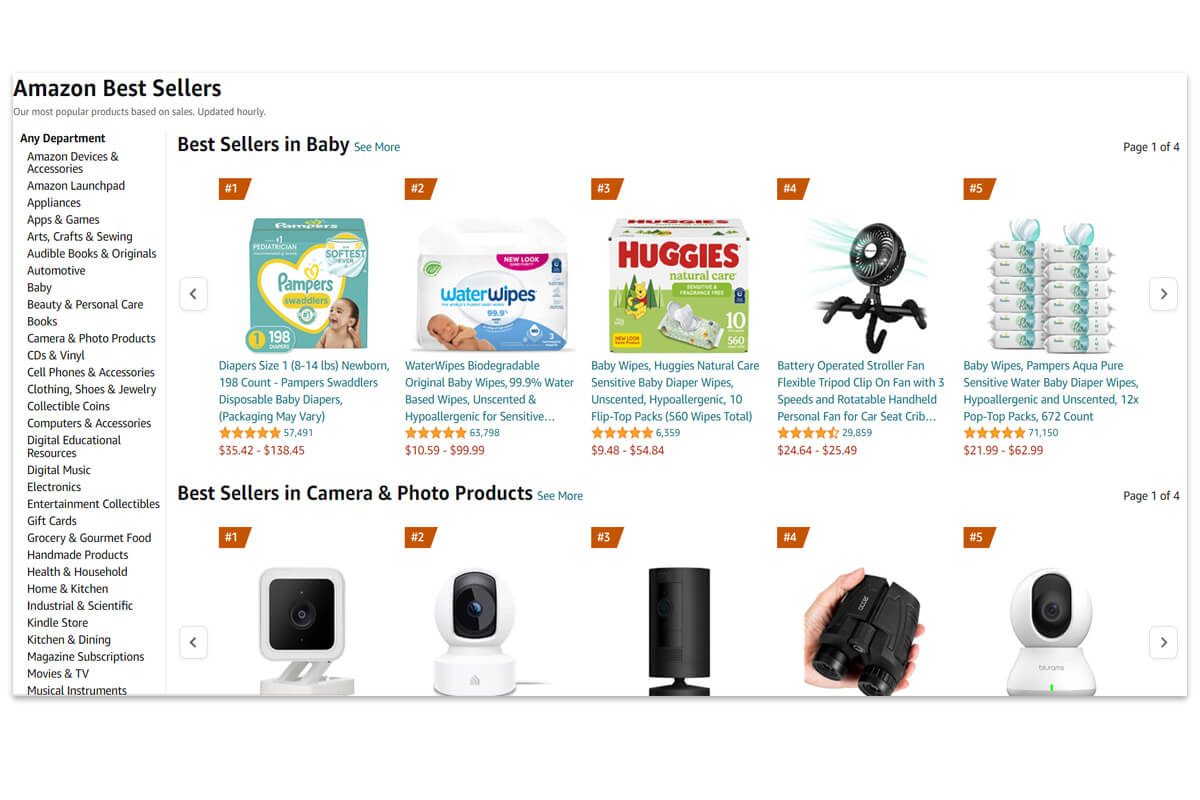 Amazon Hot New Releases
This page lists products that are new releases and sell well on Amazon. Once you find one that has the features we mentioned above, you can give it a try in your store. Taking your chance to sell a prospective new product makes you ahead of your competitors.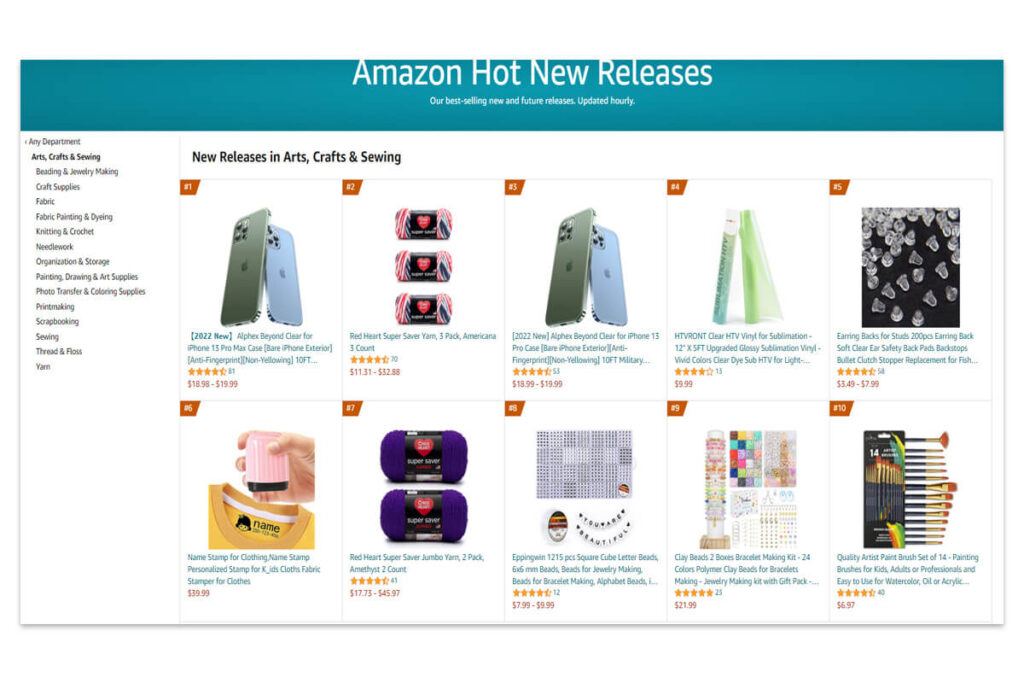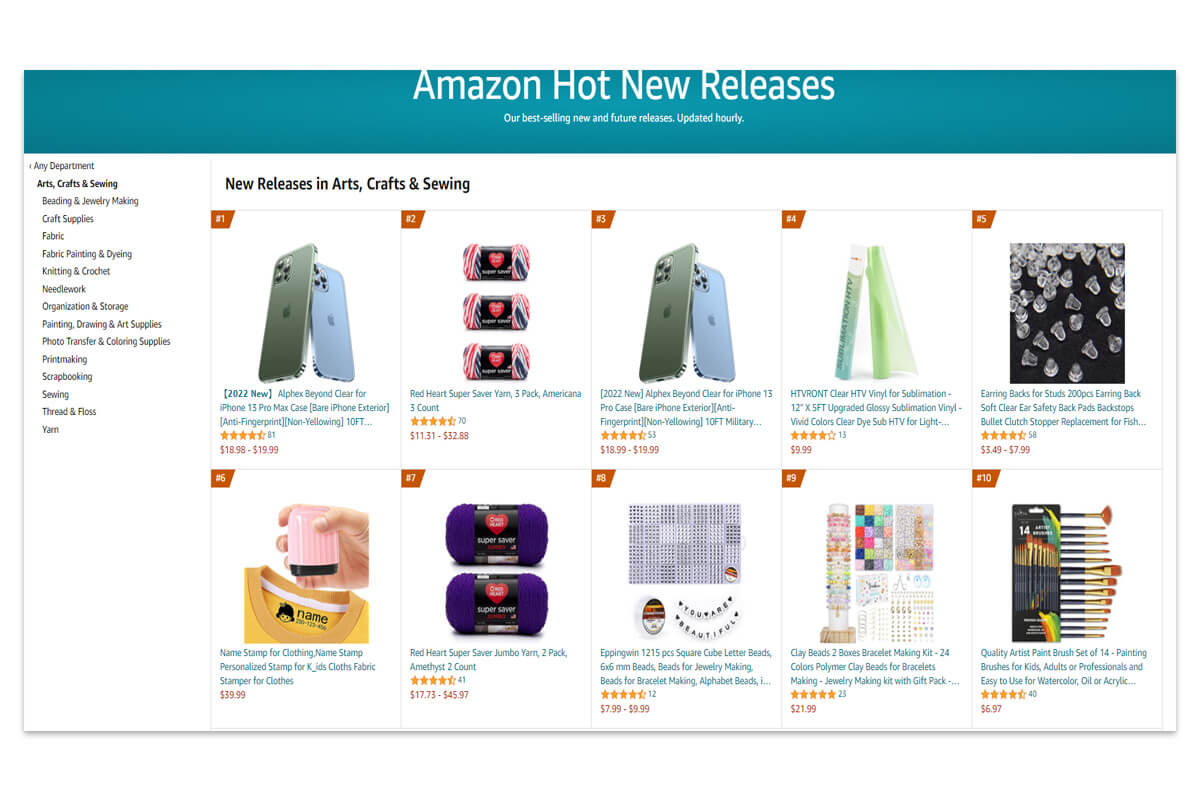 Amazon Movers & Shakers
Amazon Movers & Shakers ranks products that are currently in trend on the Amazon market. When a product is rated on the top of the list and sells well, it could be one of your winning products.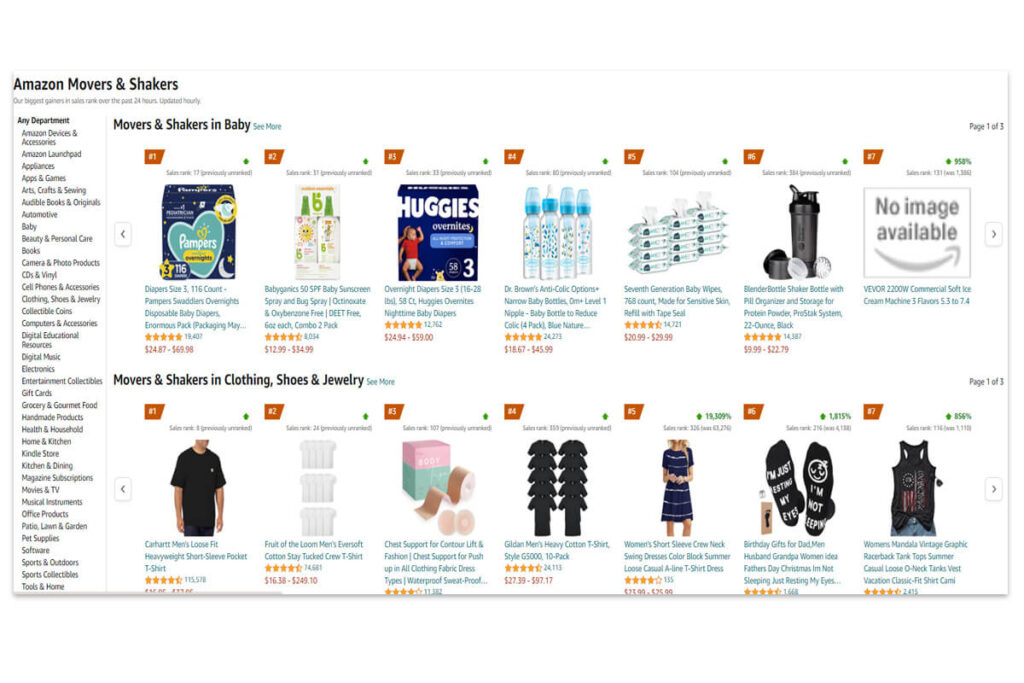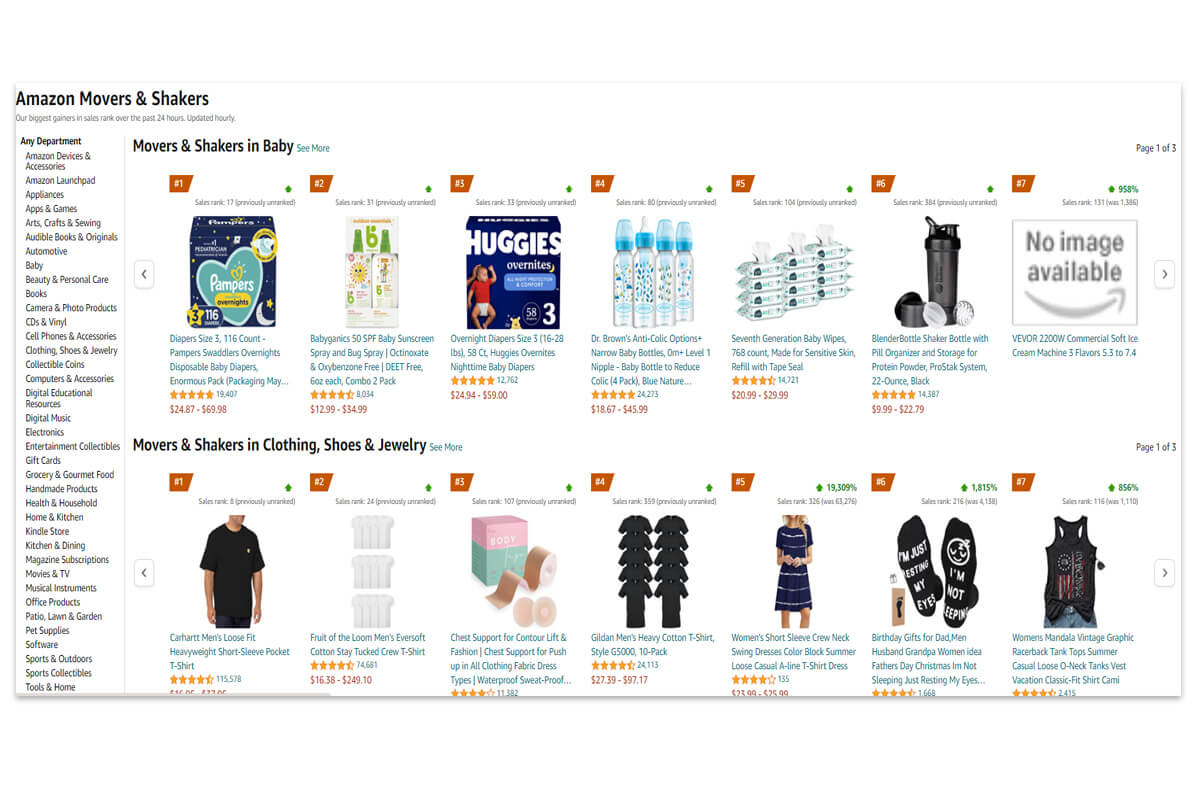 Amazon Most Wished For
Explore products on this page and you will find out what customers want to buy. But they could just leave them in their cart because of some reasons like the high price on Amazon. If you sell them at a lower price in your store, you may succeed.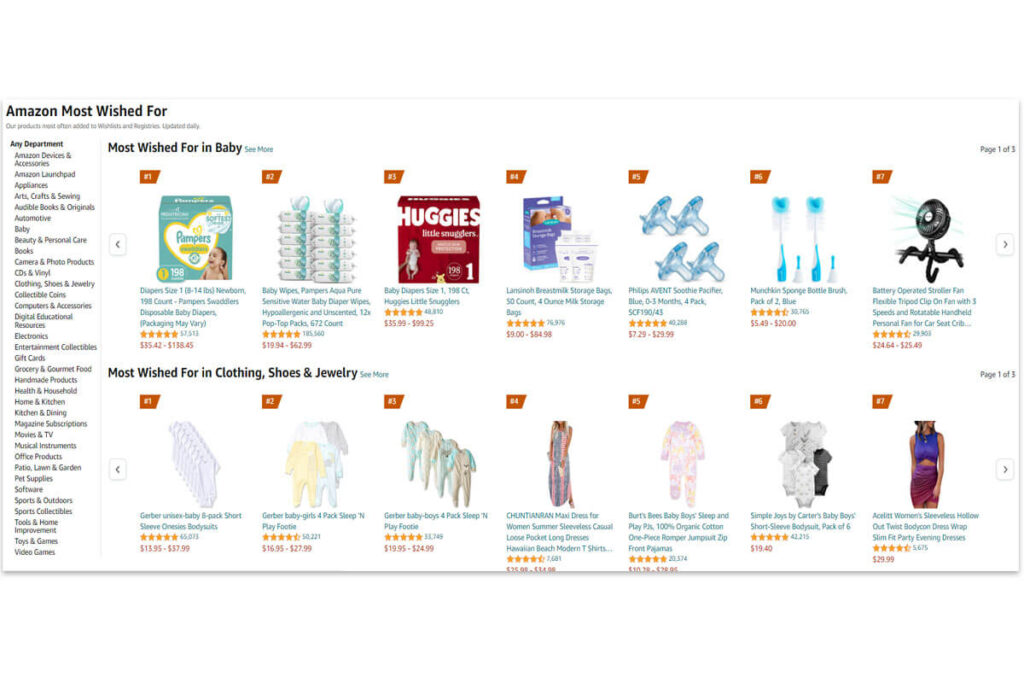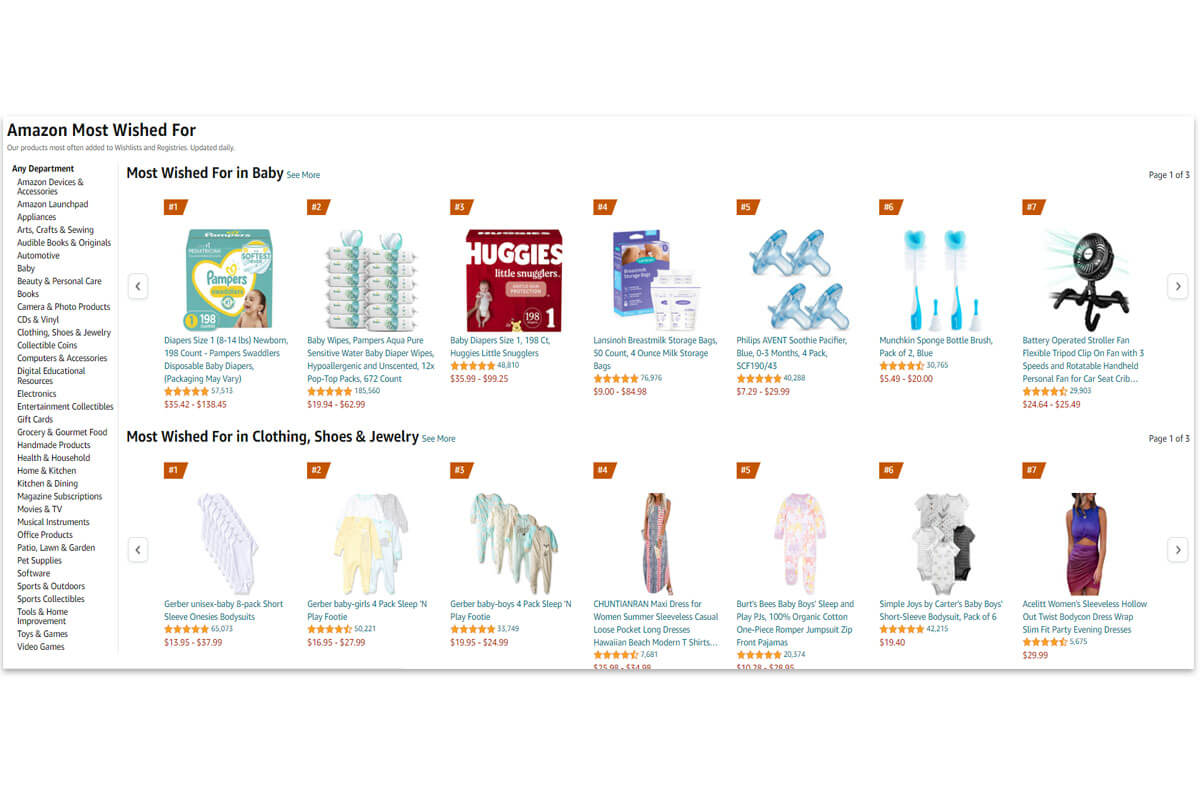 Make use of eBay Watch Count
eBay is a retail market similar to Amazon. eBay Watch Count provides you with the most popular eBay items voted by users on the platform in real time. Scroll through these items and do some research, you will find a successful product easily.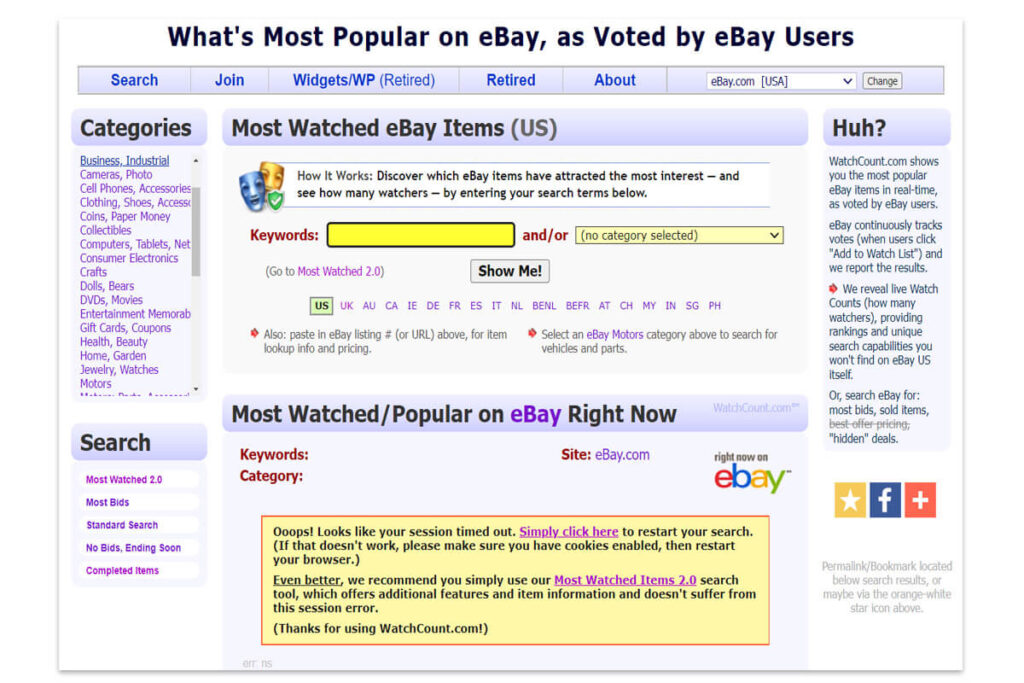 Use Google Trends
Google Trends is a tool that shows the popularity of a keyword on the Google search. With it, you can figure out if products in a catalog are trending in a country or region over a certain period of time.
For instance, you want to sell a dog life jacket.
Fill in this keyword in the search box
Choose worldwide and 2004-present
Add the category Pets & Animal
Analyze the result
You can see that this kind of product is in trend in June and July. It is a bit late for you to start selling them this year. But it may be a potential best-seller in your summer sale next year.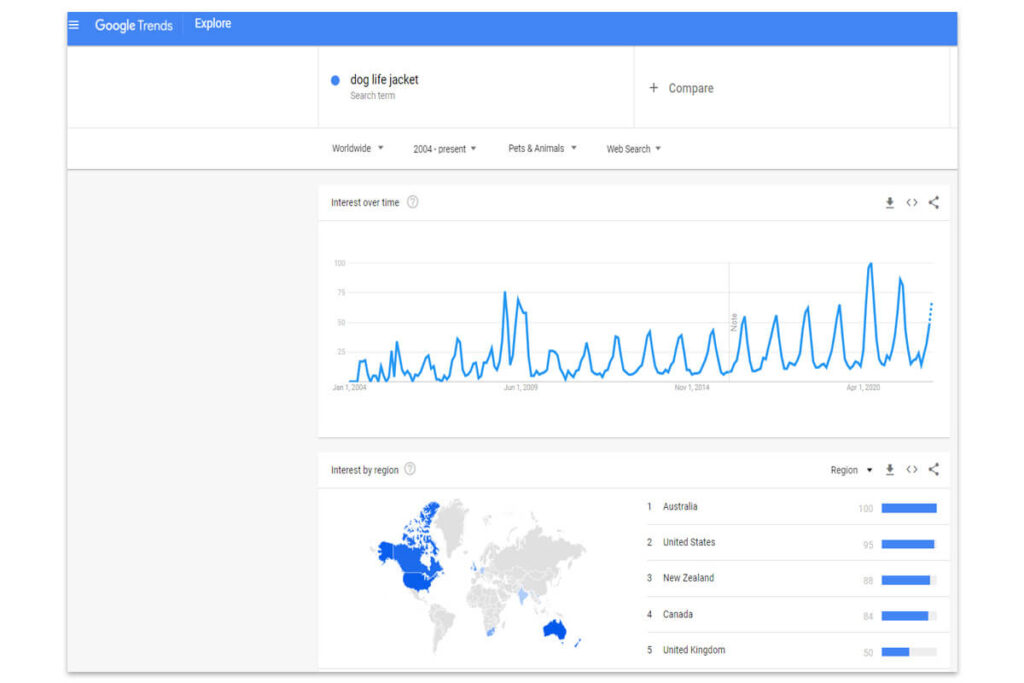 Utilize Aliexpress dropshipping center
Aliexpress is well-known for its wide range of products at a competitive price. Sourcing products from this platform gives you an edge on your pricing.  
To find the potential items, just visit the home page of Aliexpress. There are top-selling products in some categories listed on the "Top Rankings". Click one category and you will see these products.

Plus, you can visit the Aliexpress dropshipping center to find winning products.
 Click here and open the page. Then choose "Find Products to Sell". Best-selling merchandise is listed on the result page.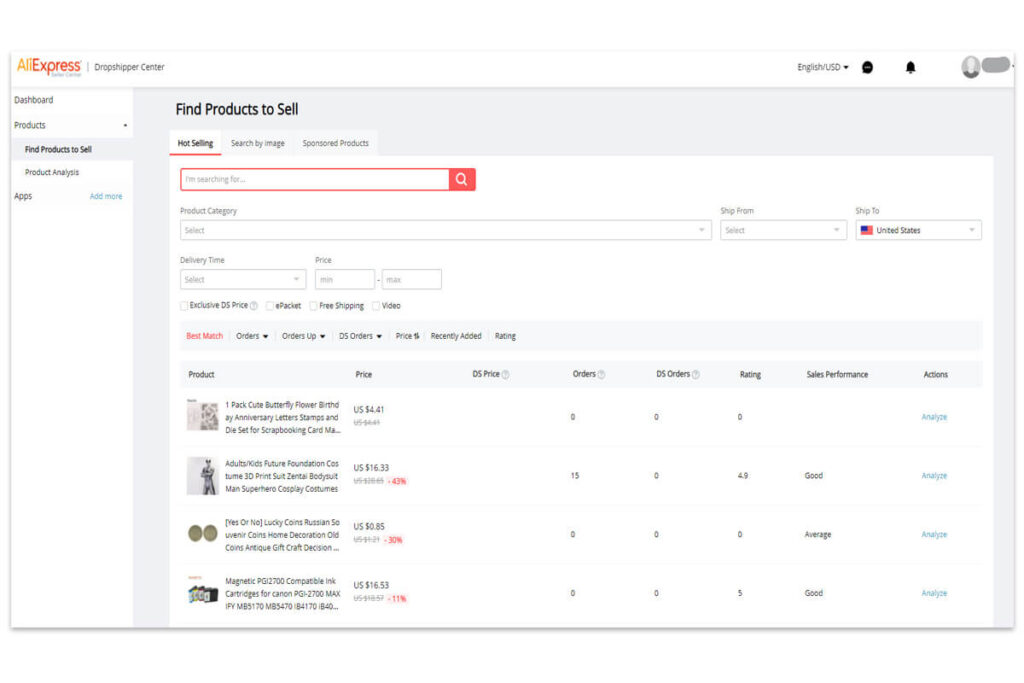 Research products on social media
Nowadays sellers often promote their products on social platforms. You can find nearly any topic about a certain type of product under hashtags on Facebook, Pinterest, Twitter, etc.
For example, if you are looking for dog life jackets, type a hashtag and this keyword in the search box on Twitter. And then you will get the relevant results. For those results with a high engagement like many comments and shares, you should consider sourcing products in that tweet to your store.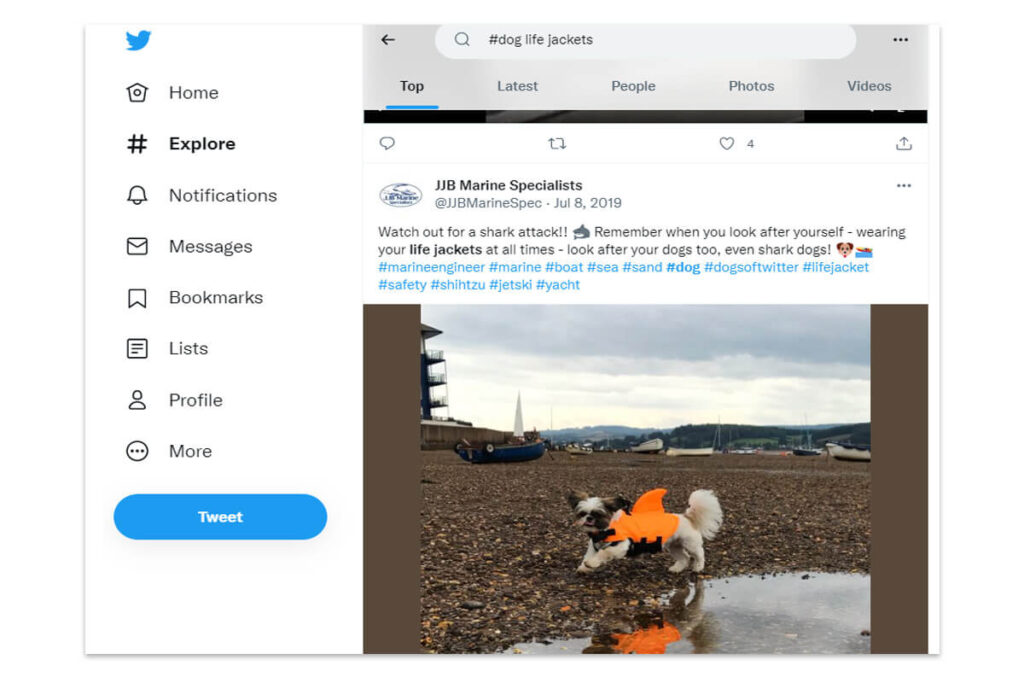 Keep track of your competitors' ads
Most sellers tend to make advertisements for their products on Facebook or Google Ads. You should pay attention to the ads that have high engagements. For example, check Facebook ads that have hundreds of comments, thousands of likes, and many shares. Add the advertised products to your cart and keep track of the ad performance.
If the performance is good, namely, the ad is highly engaged by consumers, no doubt you can try selling the product for your business; If not, it is a good reminder for your sourcing in the future.
How can Sup Dropshipping help you find a winning product
Having been in partnership with myriads of dropshippers, the Sup Dropshipping team is experienced at helping dropshippers to find a winning product.
Firstly, the Sup team selects top-selling products and imports them to the shopping mall. Click the "Discover More" button on the home page, and you will find such products. They are listed in a lot of stores and have proven popular in the dropshipping market. So you can import them to your store and increase your revenue.
You can also subscribe to our newsletter or YouTube channel and follow our Facebook and Instagram pages, where we recommend winning products as well.
In addition, our customer service team is always ready to make suggestions for you. Just tell your dedicated agent your requirements and he or she will help you find what you need.
If you have already found a winning product at Sup, please share your experience with us in the comments. We are glad to hear your good news.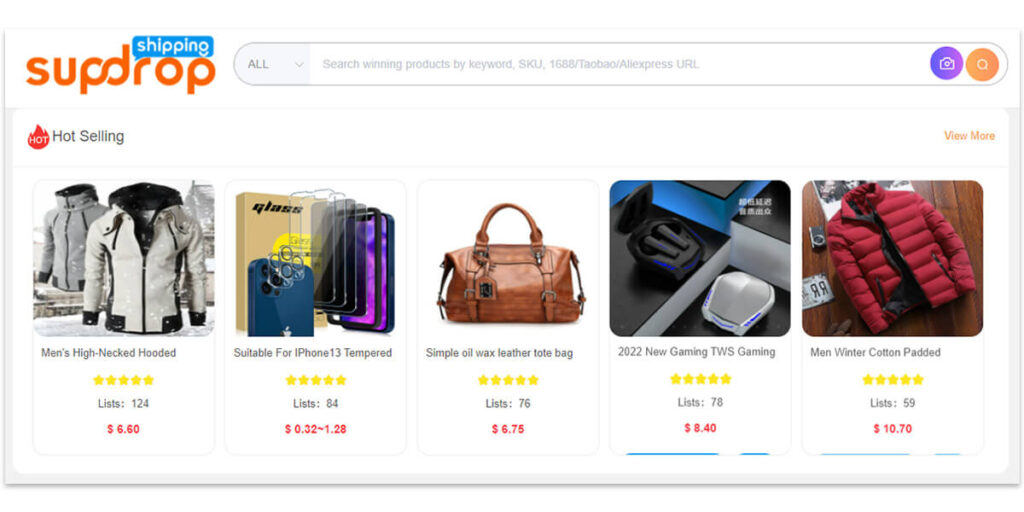 In conclusion
Finding a winning product could be challenging for inexperienced sellers. But with careful research and strategic tips, it is still possible and achievable.
I believe you already have a better understanding of a winning product after reading our article. Then be assured to adopt the methods we recommend to find your prospective products.