Why Is Aliexpress So Cheap? 7 Reasons Online Sellers Need to Know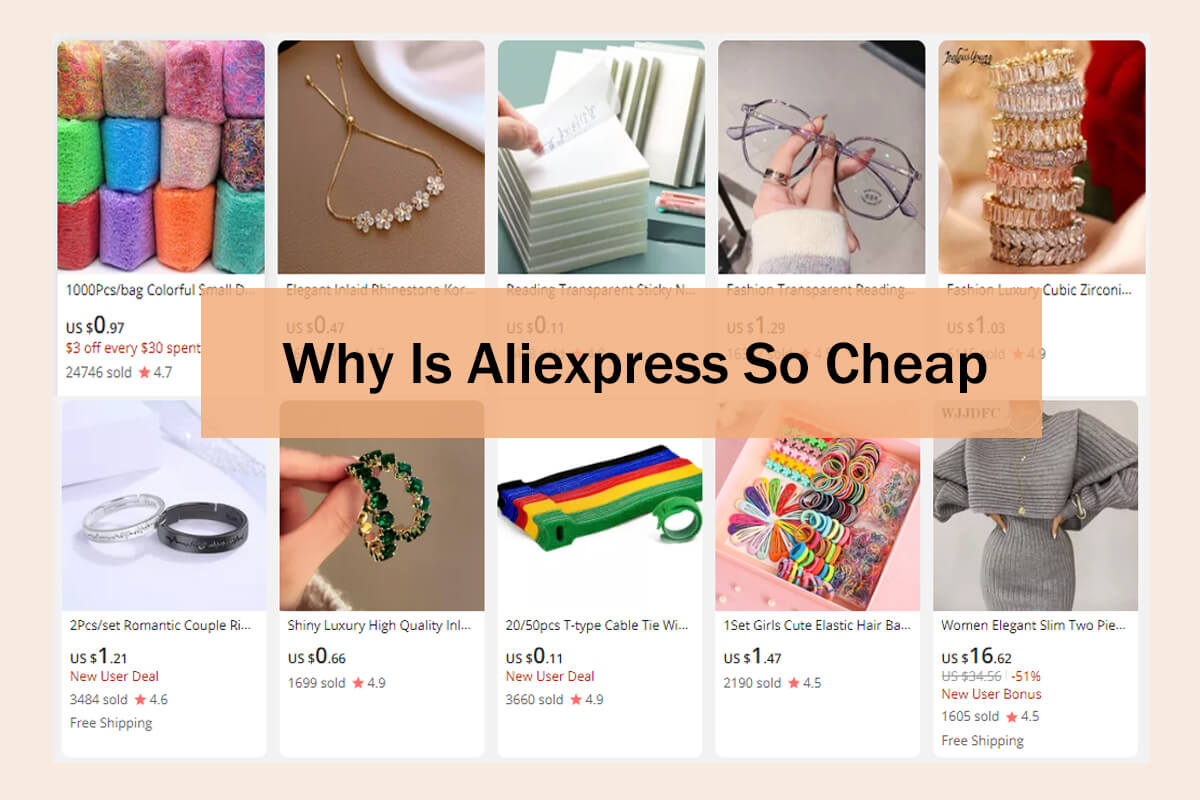 Why is Aliexpress so cheap? I had been as curious about this question as you.
When I was ever a retail seller, I imported products from Aliexpress several times. They are cheap yet of quality. Though I had to wait for almost weeks, my profits improved. Then I spent some time researching how stuff on Aliexpress is so cheap. And I concluded 7 reasons.
In this article, let me share them with you.
7 Reasons why Aliexpress is so cheap
1.You buy from a manufacturer or a wholesaler
Aliexpress is a business-to-consumer marketplace. In this marketplace, most stores are set up by Chinese manufacturers or wholesalers who buy in bulk from manufacturers. Once they produce or prepare products in their warehouse, they begin to sell them. Therefore, the whole process is made simple, middle costs are cut, and the price can be much lower.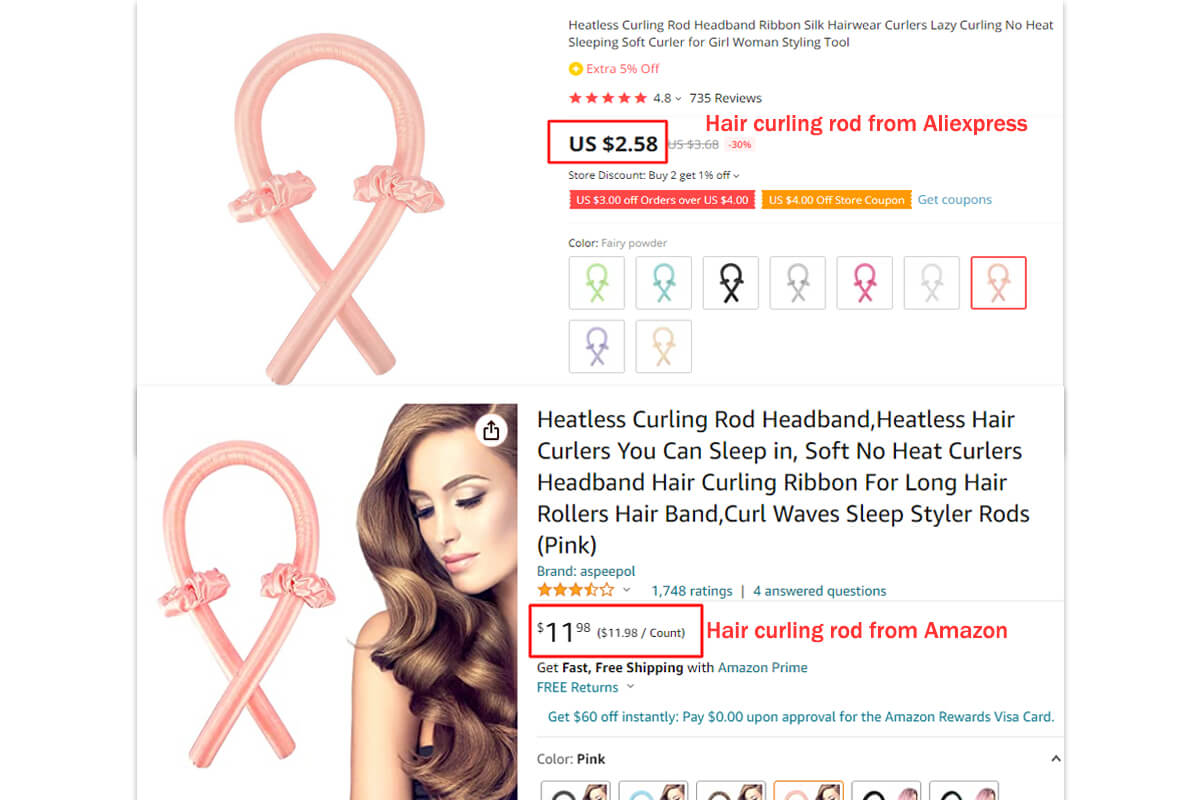 2.Aliexpress offers discounts to attract consumers
With increasing competition in eCommerce, Aliexpress has been trying to draw customers' attention and improve their loyalty. Offering discounts and bonus is one way.
For example, Aliexpress provides users with a $3 coupon for the first purchase. From time to time, Aliexpress offers customers discounted deals.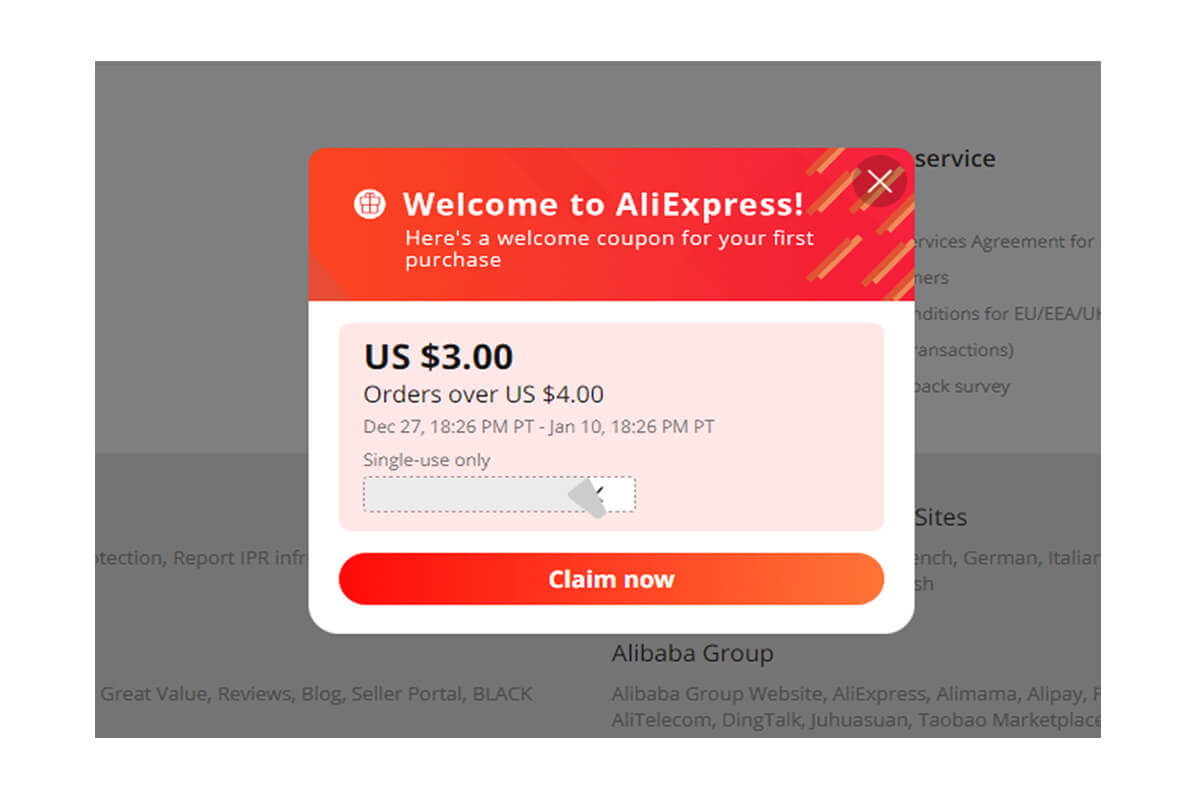 3.Sellers set a lower price because of fierce competition
Aliexpress has been crowded with ambitious sellers day by day. As the competition goes fierce, lots of sellers tend to lower the product price to set themselves apart from their competitors. This is one reason why Aliexpress is so cheap.
4.The sellers set discounts to increase sales
Offering discounts can be a marketing method and prove effective on shopping websites. Thus, many Aliexpress sellers set discounts to increase sales. They usually offer customers a 2%-15% discount or a $1-$10 coupon.
These sellers provide bulk discounts as well. When you purchase in bulk one time, they will charge you less for your order.
5.Low to zero shipping cost
On Aliexpress, most sellers offer free shipping services. Though they may add the shipping cost on top of the product price, the total price is still low. This is because AliExpress sellers can get lower shipping costs from logistics companies under the Alibaba Group. The drawback is that your customers may need to wait for 2-3 weeks to get the goods.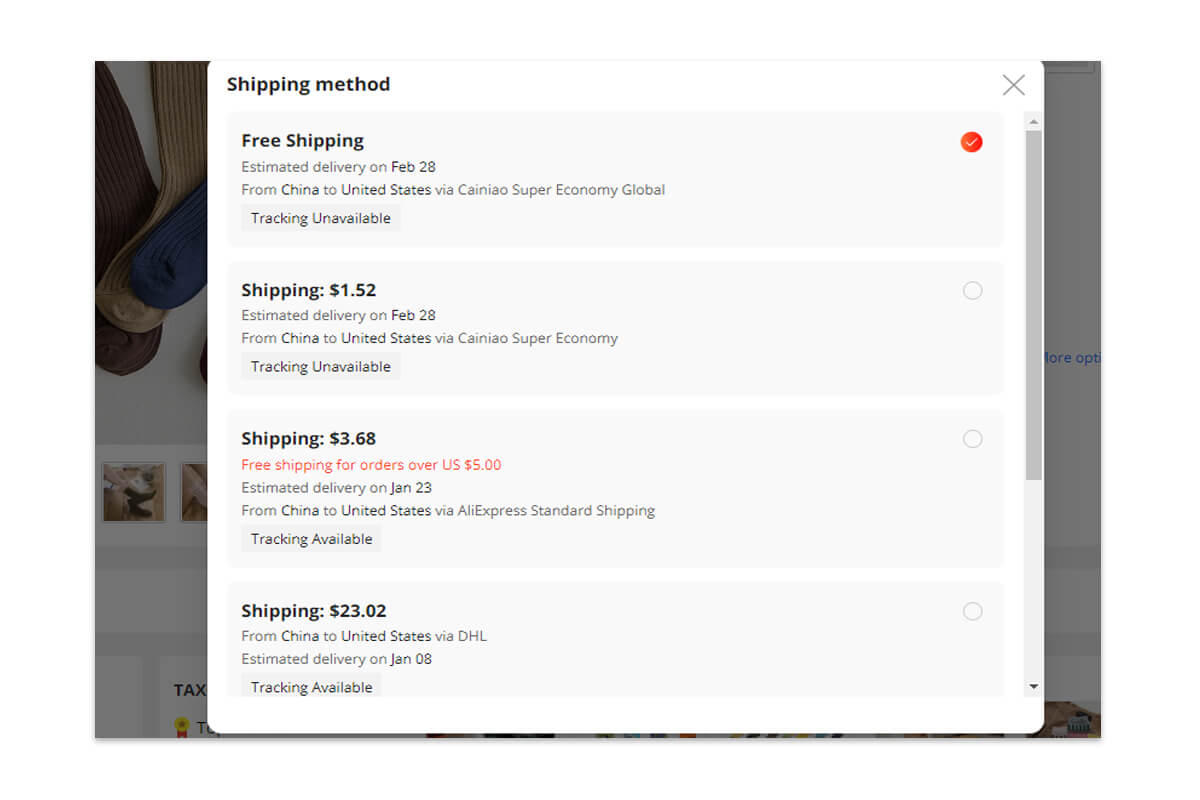 6.Low product costs in China
There are over 100 million items on Aliexpress. Most of them are made in China. As we know, the cost of producing materials and labor is low in China compared with that in the US and Europe. So sellers can get their products at a super low cost when they purchase from factories in bulk. That ensures their profit margin even if they set very low prices.
7.New brands on Aliexpress
Aliexpress serves as a selling platform for small and medium businesses. They are new or small brands, not popular enough to charge a premium for their brand recognition. Thus, products from them are not as expensive as those from a famous brand like Adidas.
Is it safe to buy from Aliexpress
It seems easy to connect cheap products with bad quality and scams, especially when you buy online. However, overall, Aliexpress is safe to buy from.
Aliexpress is one of the leading eCommerce platforms in the world. It is a subsidiary of the Alibaba Group, one of the world's largest retailers and e-commerce companies. So with no doubt, Aliexpress is legitimate.
Aliexpress also provides buyer protection to ensure you a safe shopping experience. Under this money-back protection, you can request a refund if
what you receive is not as it is described or presented on the detail page
The item you receive is damaged or defective
your item is not delivered within a promised period
Therefore, be assured that Aliexpress is safe to use.
How to avoid being scammed
Aliexpress is legitimate and safe, but there are still some unreliable sellers on Aliexpress like on other marketplaces. Buying from these sellers can cause you much trouble. You need some smart tips to avoid being scammed by them.
Here are some tips for your reference.
Avoid products that look good but are too cheap
Such products are tempting to buy. But they could be hidden risks for you. For example, the product quality may be not as good as it describes on the website. Sometimes, you can get another item instead of what you order. It would be a waste of time to negotiate with your supplier and ask for a refund then. What's worse, it may cause you to lose your audience's trust.
Find a reliable seller
While Aliexpress verifies a seller in partnership, you still need to evaluate the seller by yourself.
On the product detail page, you can access seller ratings based on criteria like item as described, communication, and shipping speed. Sellers with an average score above 4.5 are more likely to be trustworthy. If you believe the ratings are not enough to assess a seller, you can purchase a sample to test if he or she is reliable. Besides, customer reviews may also give you a clue about if the supplier's product and service are good.
Work with a dropshipping agent
A dropshipping agent is experienced to source quality products from a reliable supplier. At a minimum to no cost, you can avoid any potential risks and grow your profits.
With a professional sourcing team, Sup Dropshipping can be the best agent for you.
Sup has been in a good partnership with many reliable suppliers. Whatever your niche is, Sup can help you source better and lower-priced products from our suppliers for free. Our chrome extension also allows you to find these products with a few clicks.
Learn how to use SUP Chrome Extension.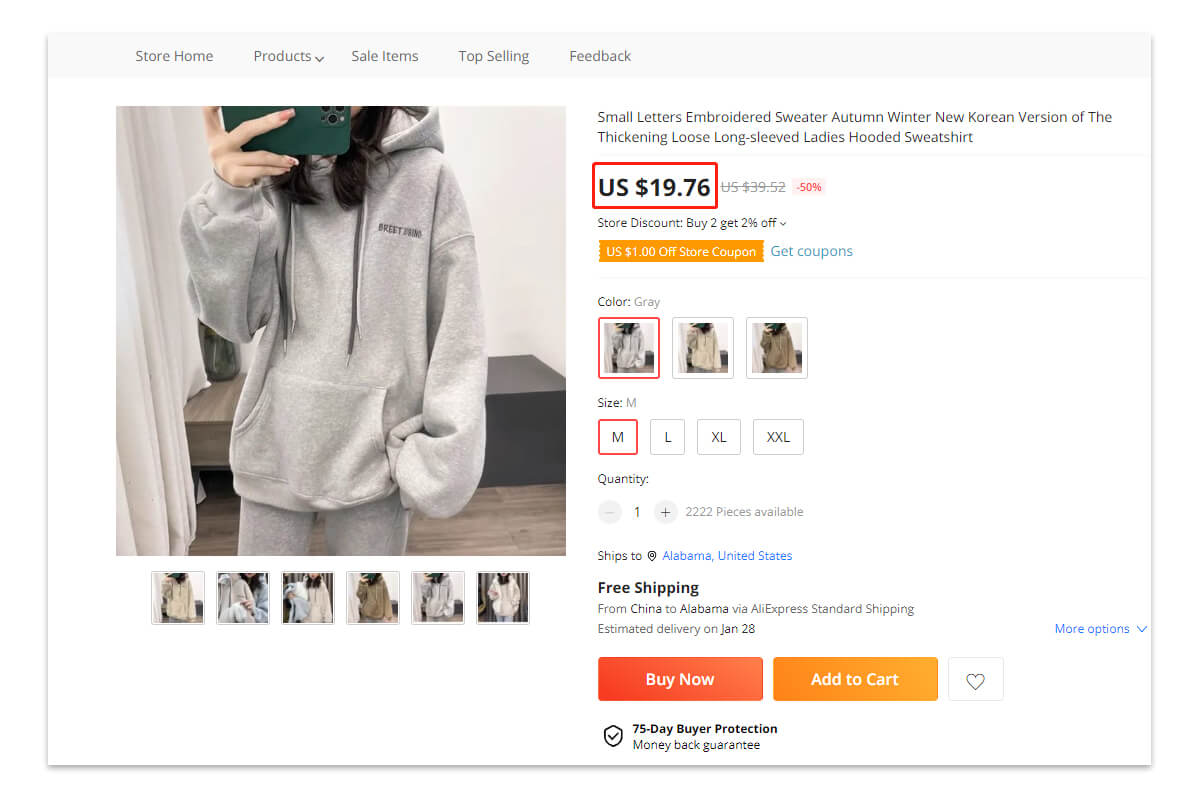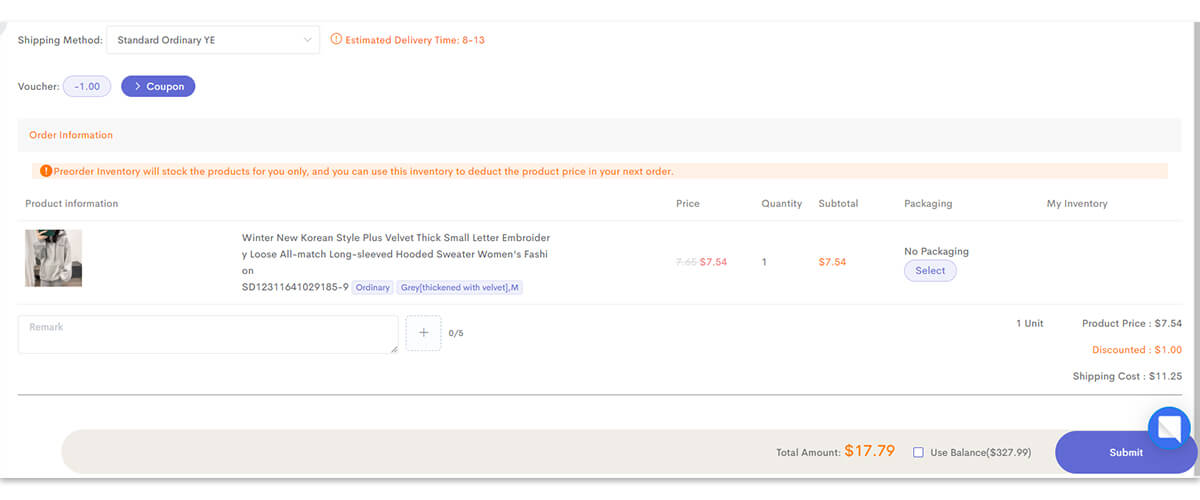 Conclusion
Now you have known why stuff on Aliexpress is so cheap. To safely buy from Aliexpress, you still need some strategic tips. The easiest way is to work with Sup Dropshipping so you can be free from any potential scams and access a sea of better and lower-priced items.
Ready to start your journey with Sup? Now is the best time.
Siento que están en lo justo por el cobro de algunos envíos, pero en otros siento que es demasiado, por ejemplo, en el envío de amplificadores de audio, comprendo que son pesados.

Hola Fernando, estoy de acuerdo contigo en que la tarifa de envío de la mayoría de los productos es buena, aunque Sup Dropshipping puede ofrecer precios aún mejores.
Los productos como los amplificadores son electrónicos y magnéticos, también muy pesados. Es por eso que el envío es muy alto y generalmente no sugerimos vender.
Consulte esta publicación para ver más productos que no se recomiendan.