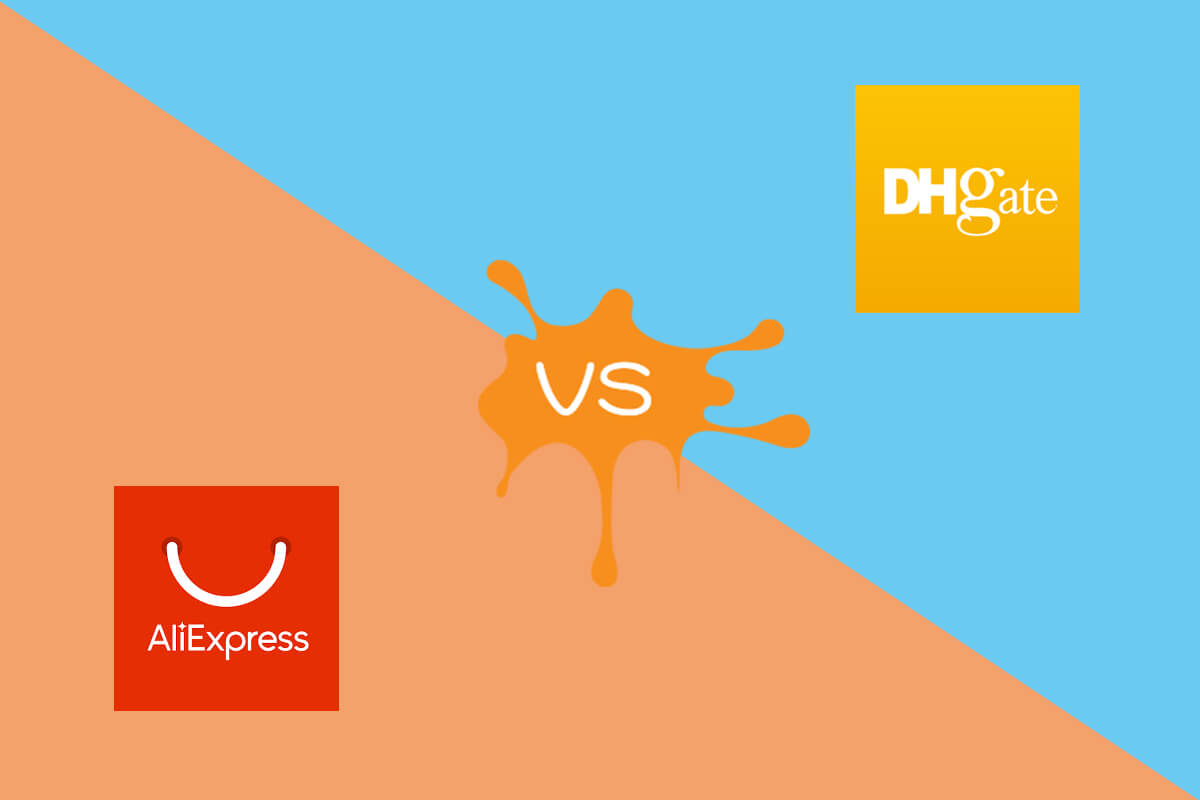 Aliexpress and DHgate are both well-known selling marketplaces in China. They connect Chinese suppliers with global buyers. As a result, quality but low-priced products are available worldwide.
When it comes to sourcing or dropshipping from China, these two platforms are often the choices of many dropshippers.
If you plan to dropship with one of them but find it hard to make a choice, don't miss out on this article.
Aliexpress vs DHgate: overview
What is Aliexpress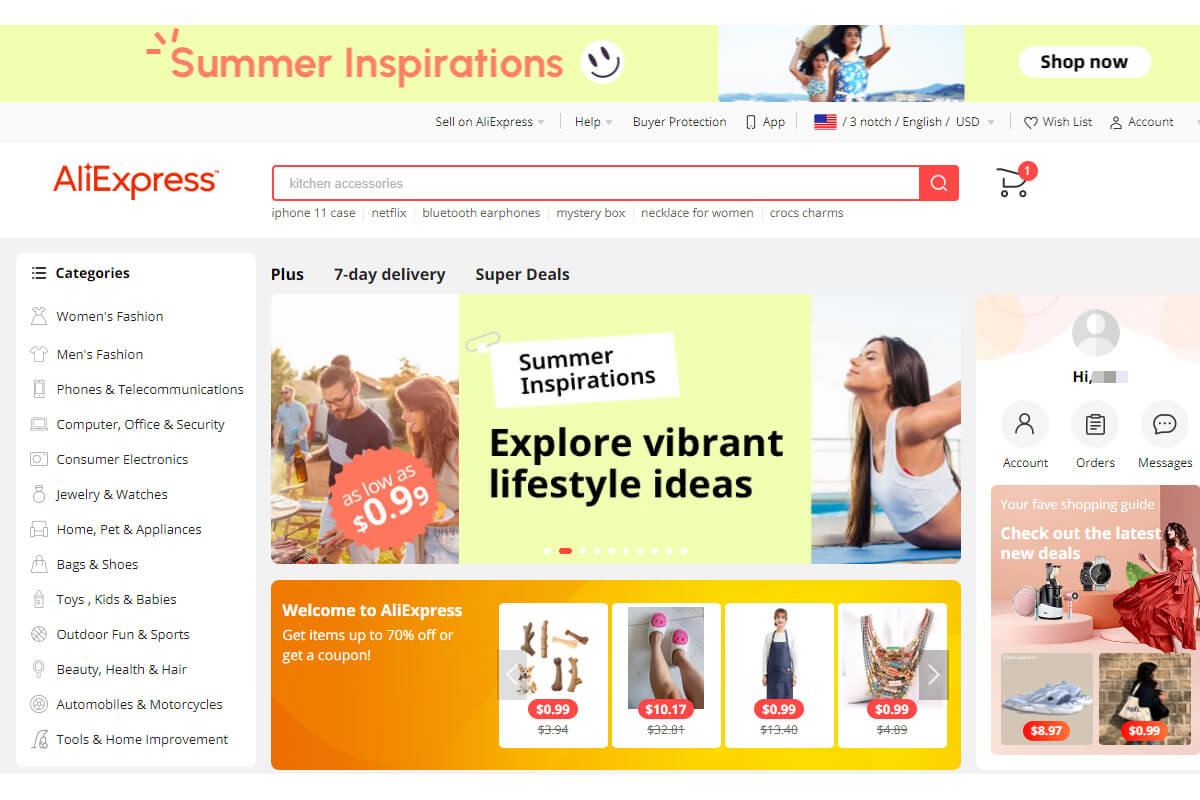 Aliexpress is a leading B2C marketplace launched in 2010. Though based in China, Aliexpress ships around the world with its robust logistics system.
On Aliexpress, there are over 100 million products that cover various categories from electronics to fashions. These products are low-priced and available in most regions. To make payment easy, multiple payment methods are accepted on this platform. A buyer protection policy is in place to secure the transaction.
What is DHgate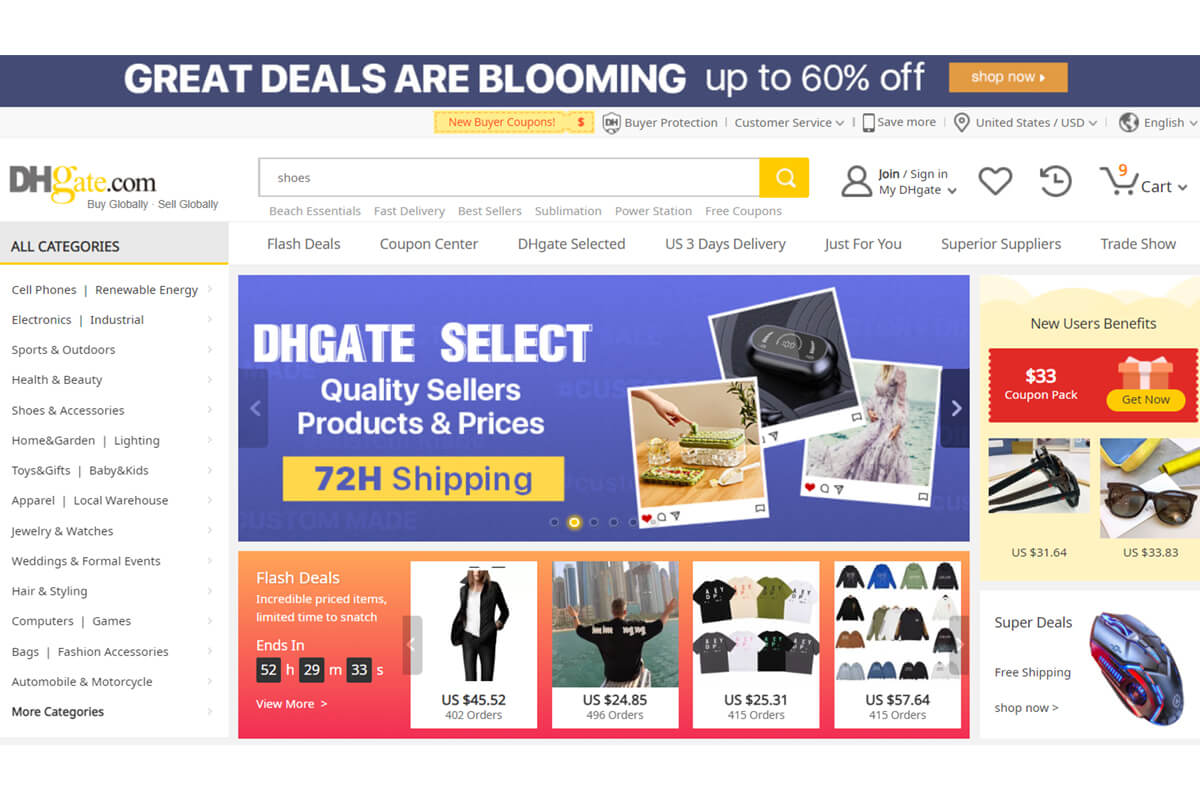 Founded in China in 2004, DHgate is a renowned B2B wholesale platform. Similar to Aliexpress, DHgate hosts millions of Chinese suppliers and caters to businesses worldwide.
DHgate owns a vast product base, which includes over 30 million products in different categories. They are available with low or no minimum order quantity(MOQ). In comparison to Aliexpress, the product price can be higher but still affordable if you buy one piece at once.
Aliexpress vs DHgate: similarities and differences
Aliexpress and DHgate are different in some important aspects even though they share similarities.
Get an overview of the similarities and differences between them in the following table.
| Features | Aliexpress | DHgate |
| --- | --- | --- |
| E-commerce platform | B2C | B2B |
| Product choice | over 100 millions of products | over 30 million products, fewer product choices than Aliexpress |
| Product price | low even you buy one single piece | higher for one single piece, but lower if you buy in bulk |
| Shipping time | 7-60 days | 7-45 days |
| Payment options | Alipay, PayPal, Debit and credit cards, bank transfer, Google Pay, and other regional payment options | limited; accept credit or debit card, bank transfer,local payment options, Dhpay |
| Buyer protection | comprehensive | not very friendly to buyers who returns a product |
| Customer service | suppliers respond to you timely | suppliers reply in a longer time |
| Dropshipping | free dropshipping tool; bestsellers list for finding winning products | cost-effecitive for medium to large-sized dropshipping business |
| Language options | supports multiple languages for navigation | supports multiple languages for navigation |
| Customization options | limited customization options | limited customization options |
| MOQ | No MOQ | No or low MOQ |
similarities and differences between Aliexpress vs DHgate
Aliexpress vs DHgate: what is the difference between them?
Learning about the key differences between Aliexpress and DHgate can help you make an informed decision.
Let's take a closer look at them.
Product choice
AliExpress is a famous international retail market. It provides a vast array of product options, which range from electronics and fashion to home decor and beauty products. Many products you come across in an online store can be founded on Aliexpress. This leads to another problem. You can hardly differentiate your business from the competition when too many sellers source from Aliexpress.
On the other hand, DHgate owns a smaller product base. It focuses more on electronics, gadgets, and fashion products. If you were not in these niches, you have fewer product choices. The good side is that products from DHgate might not be as common as those from Aliexpress. They do help to build your brand.
Product pricing
The two platforms both offer affordable products. However, the product pricing can be different.
Aliexpress is a B2C platform that allows you to buy one item at once. But DHgate is a B2B wholesale platform where bulk purchases are preferred.
So the product price on Aliexpress is usually cheaper than on DHgate if you buy one piece, and more expensive if you buy in bulk at one time.
For example, if you want to buy this kind of shark slippers, you can find them either on Aliexpress or DHgate.
When the quantity is 1 pair, the price is higher on DHgate. But when the quantity is more than 27 pairs, it is more cost-effective to buy from DHgate than Aliexpress.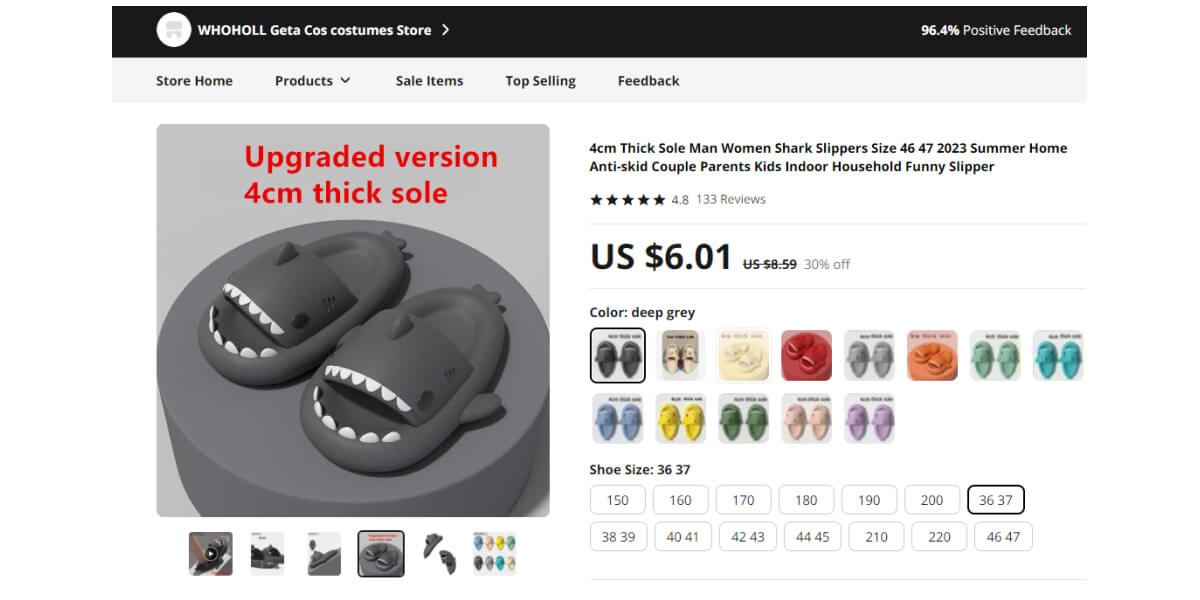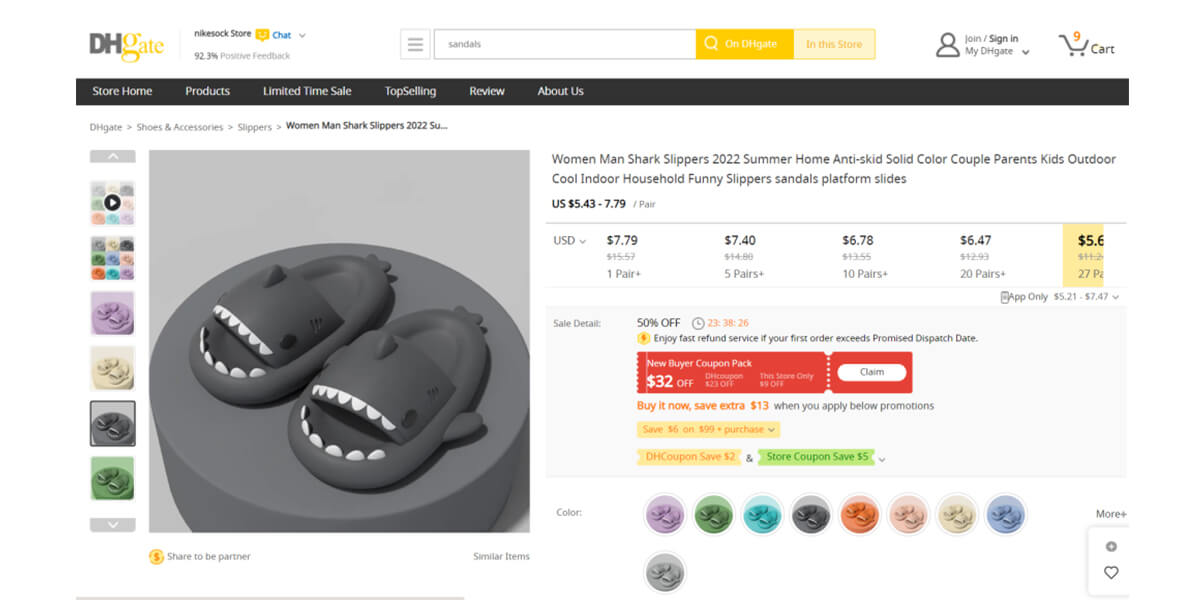 Shipping solutions
AliExpress offers different shipping methods that vary in speed and cost. For example, it offers AliExpress Standard Shipping, Cainiao, DHL, UPS, and FedEx. AliExpress Standard Shipping is cost-effective and takes around 15 to 30 working days for delivery. Cainiao is a logistics company owned by Alibaba. It is much cheaper than other shipping methods while taking a longer time. Expedited shipping options like DHL can deliver your order within several days but are expensive.
On the other hand, DHgate provides limited shipping solutions. Most sellers offer ePacket shipping, which is cheap and takes about 7 to 45 business days for shipment. Since these sellers typically source products directly from manufacturers, it may need additional processing time before the items are shipped.
Payment options
Aliexpress accepts different payment methods such as Alipay, PayPal, Debit and credit cards, bank transfer, Google Pay, and other regional payment options. Among them, Paypal is a widely-used payment option.
Compared to Aliexpress, DHgate can take limited payment options. For example, only credit or debit cards, bank transfers, and local payment methods are accepted on this platform. Alipay and PayPal payments are not supported.
Buyer protection
In terms of buyer protection, AliExpress and DHgate offer different approaches.
Under the Money Back Guarantee policy on Aliexpress, you can get a refund if the item you receive is not as described or the item is not delivered. It is free to return your item within 3 times per month.
With the DHgate Buyer Protection policy, you can get a full refund if your order is not delivered. If the item is not as described on the detail page, you can get a partial refund and keep the item or a full refund when you return the item. But you need to pay the shipping fee for the returned item.
Customer service
Aliexpress and DHgate are platforms where third-party suppliers sell. Therefore, you deal with the seller directly when you have problems with your orders.
Aliexpress sellers respond to your queries and issues in a short time. They can provide timely assistance in most cases. DHgate sellers, on the contrary, may reply to you in a longer time. This can be frustrating if you have an urgent issue.
Dropshipping
Though dropshipping is possible on either platform, Aliexpress seems to be more friendly to dropshippers.
Aliexpress caters to individual dropshipping orders. You have an edge on pricing your product even if you purchase one picece each time. The dropshipping tool Aliexpress Dropshipping Center is useful to facilitate your product research and analysis. Also, many suppliers are familiar with dropshipping and are helpful when an issue occurs.
While DHgate does allow dropshipping, it primarily caters to wholesale and bulk purchasing. DHgate sellers often have MOQ requirements. This limit makes it more suitable for larger-scale businesses and retailers rather than individual dropshippers.
Aliexpress vs DHgate: Which is better for you
There is no standard answer to this question. It depends.
When you receive a few orders every day and buy one single item each time, Aliexpress may be the right fit for you. You can also choose Aliexpress if you have other preferences in terms of payment methods, shipping methods, or customer service.
However, if you are scaling your business and need to buy a large number of products at once, DHgate could be better. Buying in bulk allows you to earn a higher profit and avoid out-of-stock problems. In addition, DHgate offers products that are not very common to see in other dropshipping stores. It is beneficial to set yourself apart from others.
Alternatives to Aliexpress and DHgate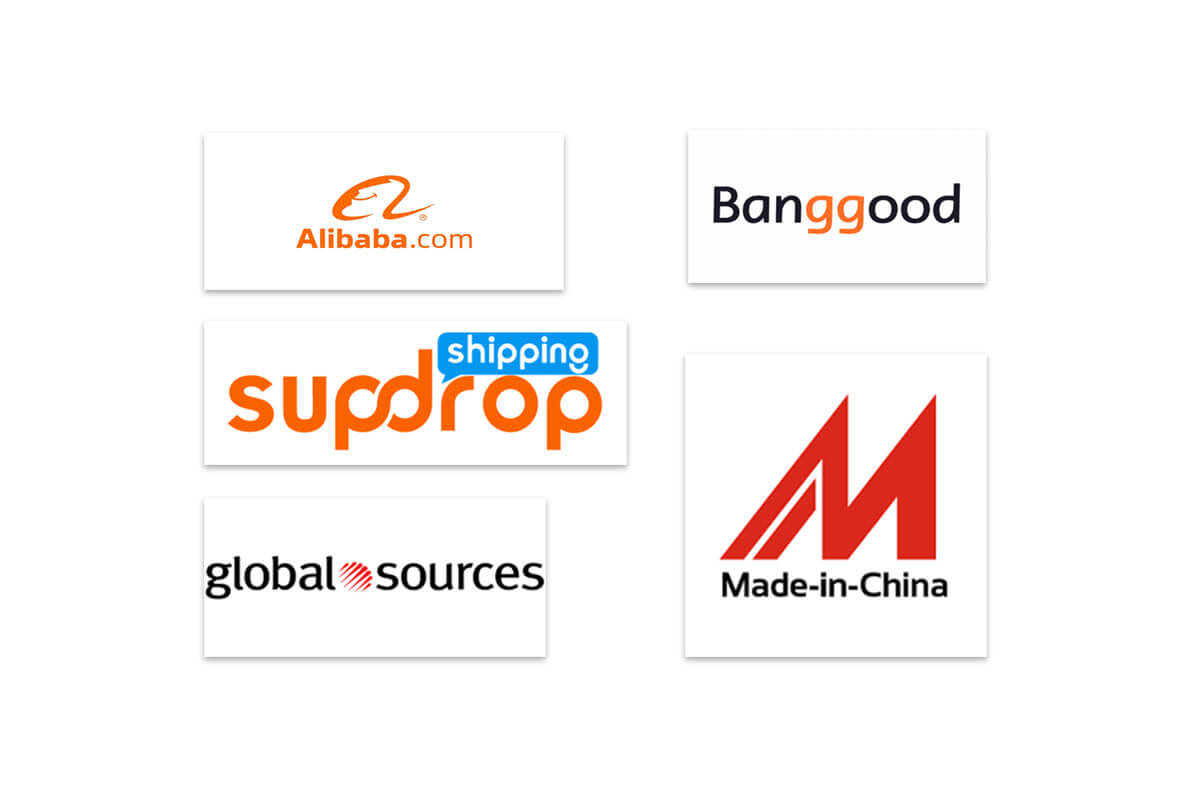 Aliexpress and DHgate are not the only two choices for dropshipping.
Their alternatives may offer you a better shopping experience in a certain aspect.
Here are the 5 best alternatives to Aliexpress and DHgate.
Different from other alternatives in this list, Sup Dropshipping is an all-in-one dropshipping company. From sourcing to shipping, we handle all for you.
On our platform, there are a myriad of products covering multiple categories. These products are of quality and reasonably priced. Many of them are customizable. You can choose to design them with our free design tool or customize their packages only. Before sending your order out, we implement product checks to ensure the item is in good condition.
1688
1688 is a B2B market that mainly caters to businesses in China. So you need to translate the website for navigation.
The highlight of 1688 is that it hosts a wide range of products, and they are sold at lower prices than on Aliexpress and DHgate. But most products come with MOQ limits. Even if you are allowed to buy one piece at one time, you have to pay at a higher cost.
Global Sources
Global Sources is a Hong Kong-based B2B company. It facilitates the trade between sellers in China and buyers worldwide. Goods on this platform cover different categories from auto parts to fashion accessories. The majority of products have MOQ requirements, usually more than 100 pieces. Thus, this sourcing company may be suitable for middle to large businesses.
One outstanding feature of Global Sources is that it provides sources of online and offline trade shows. This is good for merchants to build a relationship with manufacturers and learn about the latest trends in their fields.
Made-in-China.com
Made-in-China.com is a trading company in China. It connects global buyers with China suppliers. There are millions of products from more than 6 million suppliers on this site. But these products mainly fall under the categories of electronics and industrial supplies. If you sell in these niches, Made-in-China would be a good choice for you.
Banggood
Banggood is a direct-to-consumers marketplace, where no third-party suppliers sell but the Banggood company. This means little chance for you to be scammed by unreliable suppliers.
On Banggood, there are one million products covering over 30 categories. You still have a variety of product choices.
Additionally, this company owns more than 30 overseas warehouses. With their warehouse service, you can have your order delivered timely.
Aliexpress vs DHgate: Wrapping up
Aliexpress vs DHgate?
Each platform has pros and cons. Which to work with depends on the size of your business and the features you prefer.
Hopefully, this article can help you make an informed decision between them.
If you have any questions, remember to leave your comments.