How to Pay With PayPal on Aliexpress?(2023 Guide)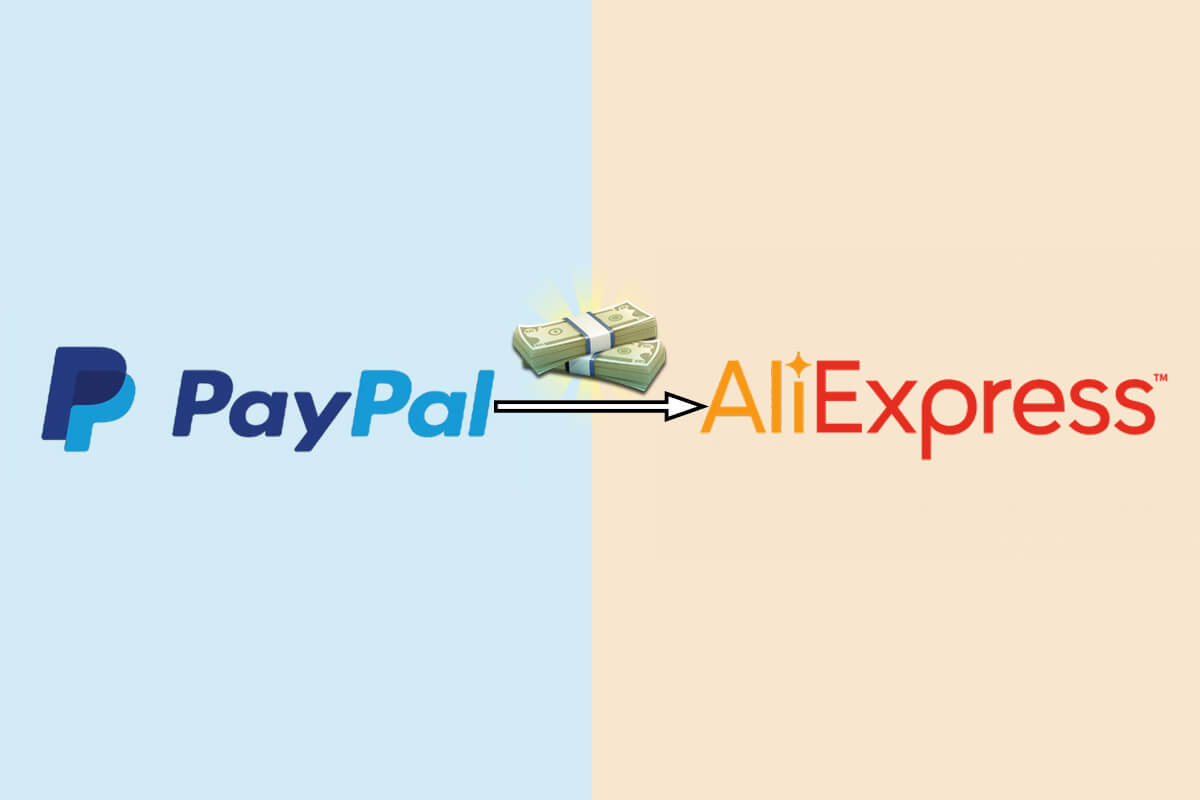 PayPal is one of the most popular payment methods on Aliexpress. If you are planning to source quality products at a low price from Aliexpress and increase your profit margin, you may pay through PayPal at checkout.
In this guide, we will walk you through the process to use PayPal on Aliexpress. Along with that, we cover some basics you need to know.
Does Aliexpress accept PayPal
Aliexpress accepts PayPal payments. But this payment method is currently available in certain regions including the United States, the United Kingdom, Spain, Portugal, French, Italy, Germany, Israel, Netherlands, Poland, Norway, Sweden, Saudi Arabia, and the United Arab Emirates.
And only sellers activate PayPal for their store can you pay with this gateway.
Is it safe to use PayPal on Aliexpress
Supposing you can pay via PayPal for your orders on Aliexpress, you may wonder if it is safe to use PayPal on this site.
Well. Even if a few buyers suffer from some scams from unreliable sellers at Aliexpress, overall, it is safe to pay with PayPal on this platform.
Aliexpress, as a subsidiary of the Alibaba Group, is one of the leading marketplaces in the world. There are some critical measures taken to safeguard your payment here. For example, Aliexpress launched the Money Back Guarantee program to protect your payment in these cases,
What you receive is not as it is described or presented on the detail page
The item you receive is damaged or defective
Your item is not delivered within a promised period
In addition, PayPal itself also takes buyer protection to ensure a secured payment. This measure allows you to file a dispute within 180 days after your payment if something goes wrong with your order.
How to know if a seller takes PayPal on Aliexpress
While PayPal may be available in your country, you can't pay for your product via PayPal if the seller doesn't support this payment option.
So how to identify if a seller takes PayPal in his or her store?
You can choose the region you need your order to be shipped to on the Aliexpress homepage. Then click the product you want to buy and you will find the PayPal logo on the "Payment Method" page.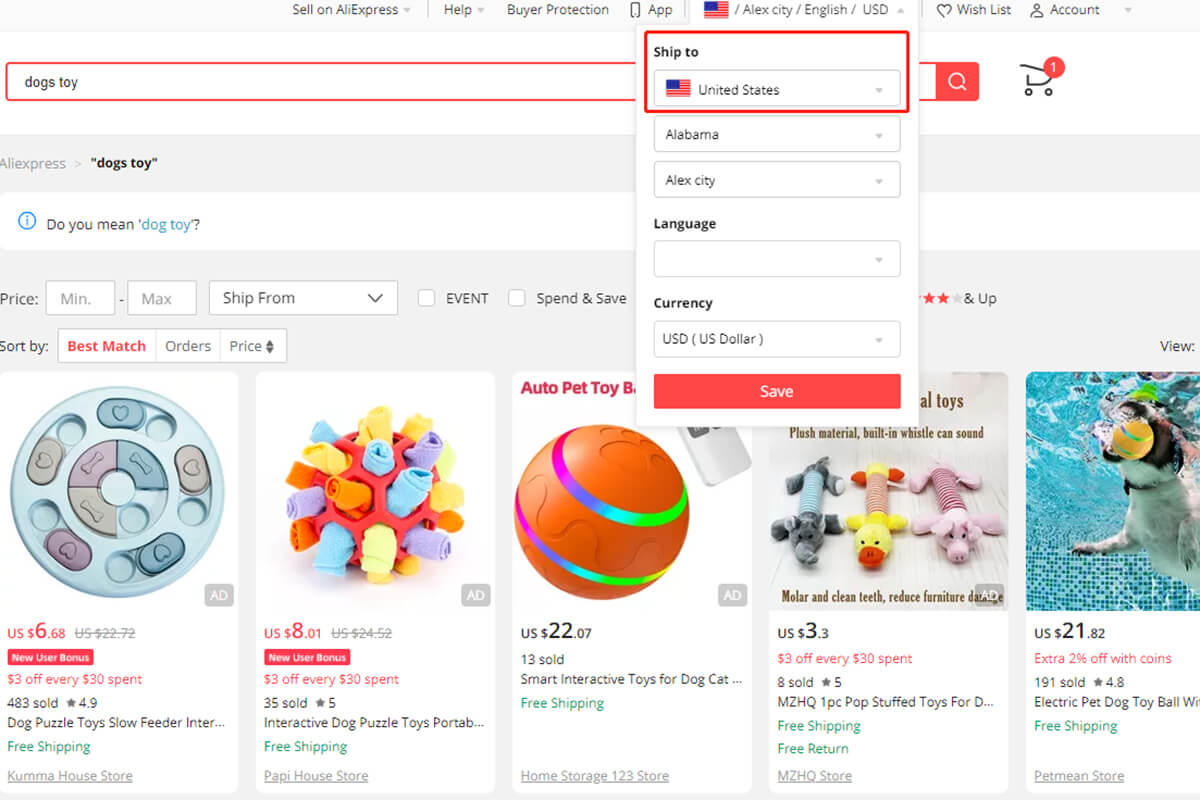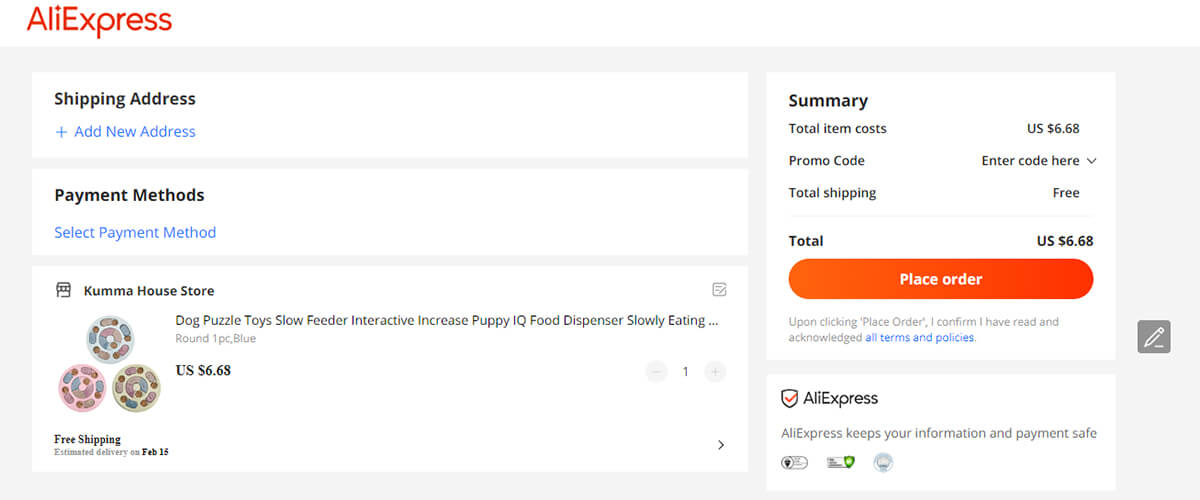 Or you can directly contact the seller to ask if he or she accepts PayPal payment.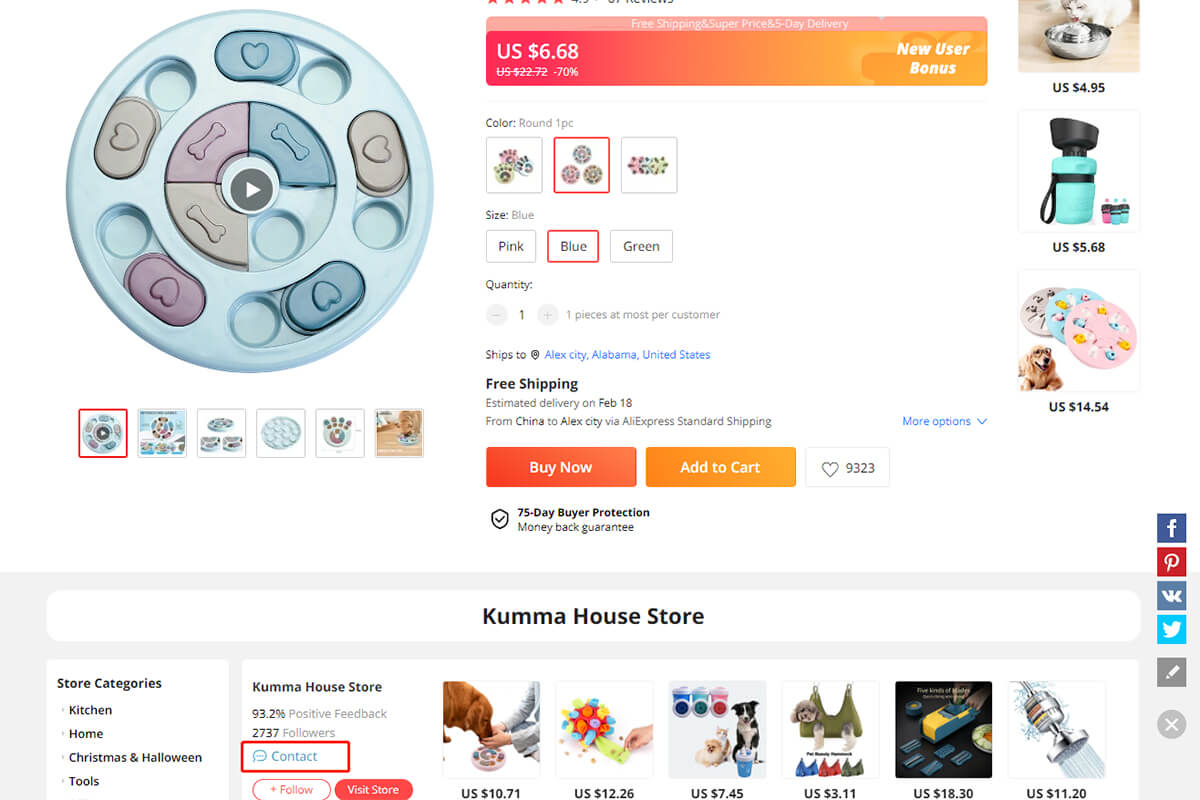 How to use PayPal on Aliexpress
Once you find the seller accepts PayPal payment, you can pay for your order through PayPal now.
Here are the steps to follow.
Click "Buy Now" on the product detail page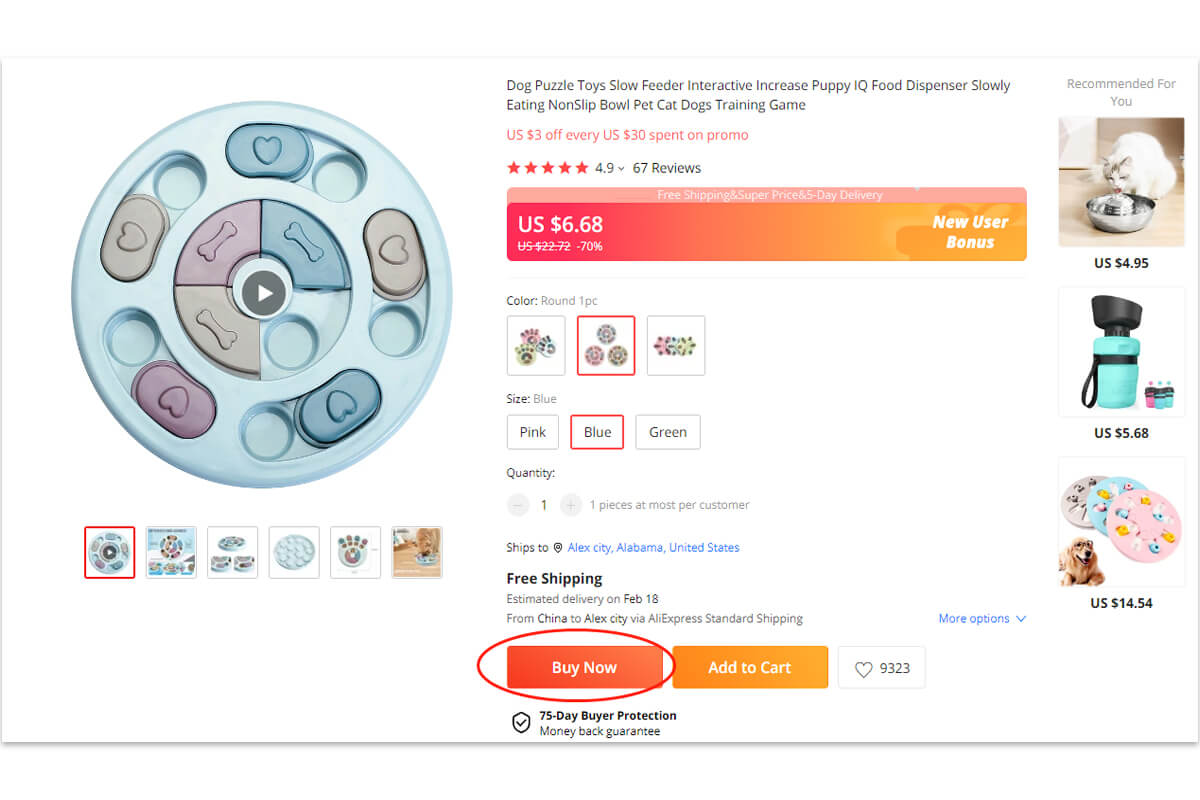 2. Add the shipping address and confirm the information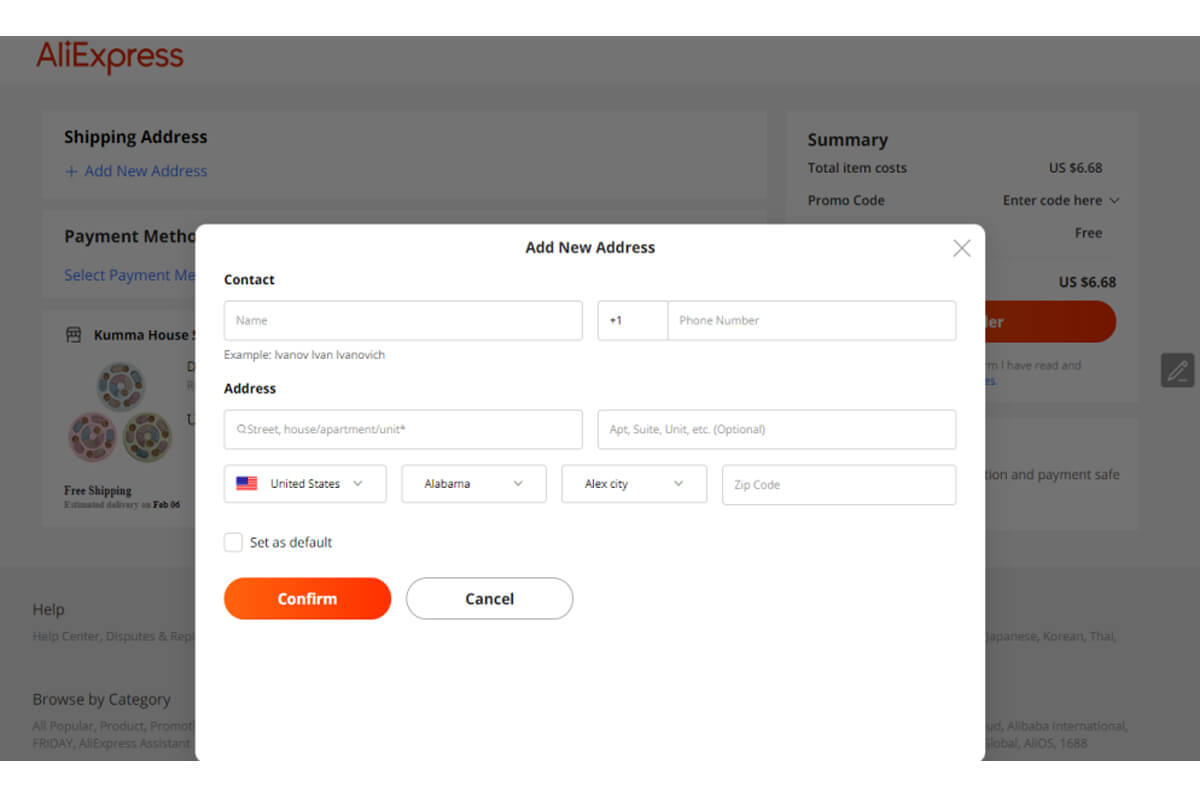 3. Choose PayPal as your payment method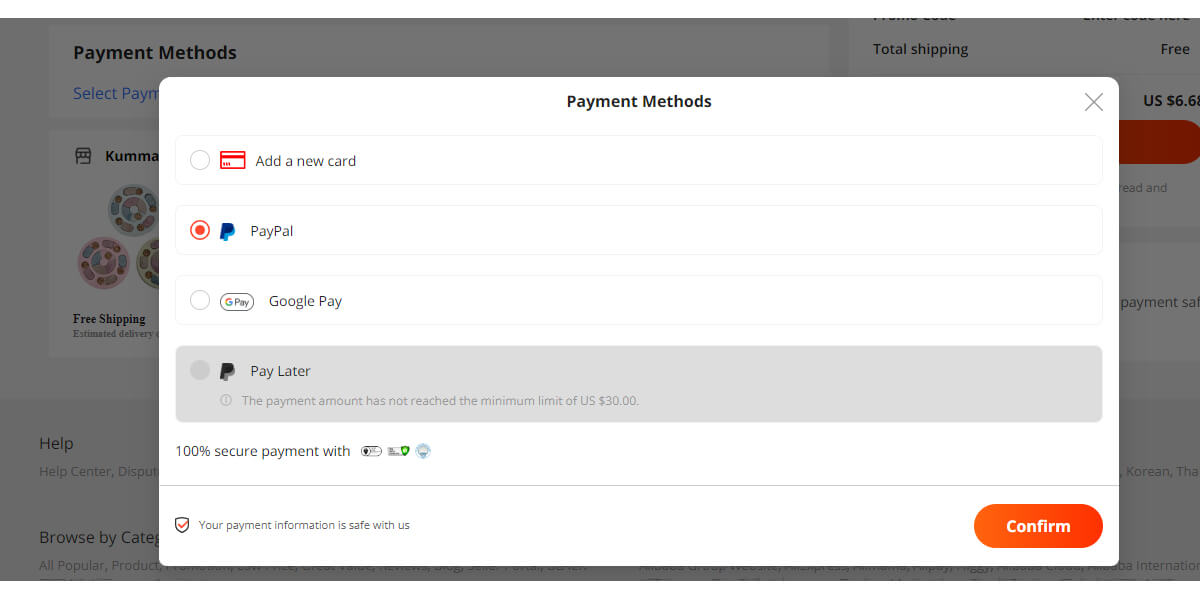 4. Click PayPal and log in to your PayPal account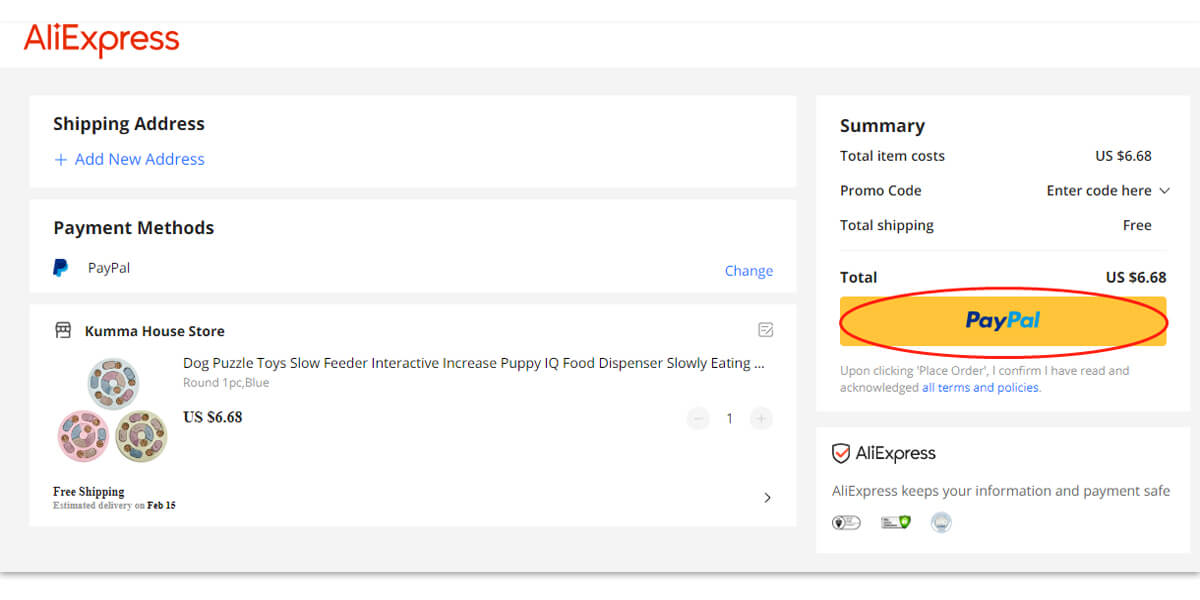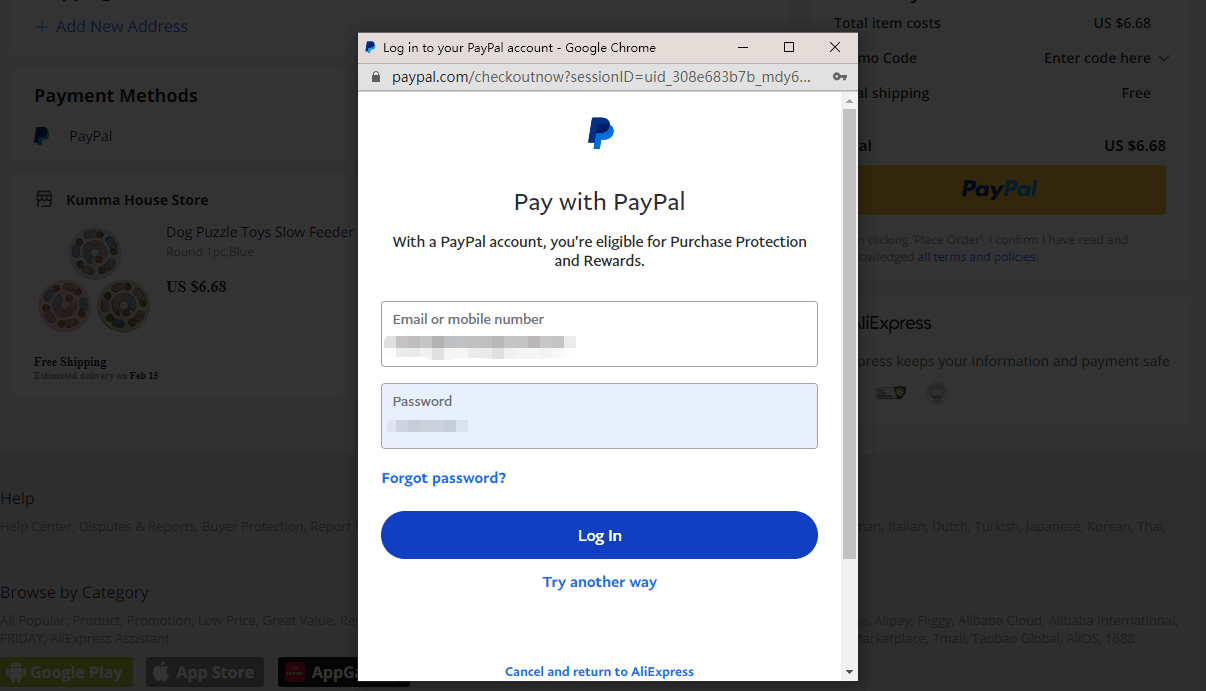 5. Place you order
Pros and cons of using PayPal
Nearly every payment option comes with pros and cons. It is no exception for PayPal.
Here we list the pros and cons of using PayPal on Aliexpress.
Pros
PayPal provides buyer protection
Low to zero order amount threshold
Available in most countries in the world
Pay later when your order amount reaches $30
No need to expose your debit or credit card information to Aliexpress
Cons
High commission fee
Not available in every country
PayPal alternative to paying Aliexpress
Though there are some benefits to paying an Aliexpress seller with PayPal, this payment method may not be viable in your location.
Then you need an alternative to paying for your purchase.
Here are some PayPal alternatives on Aliexpress.
Alipay
Alipay is a well-known payment solution for online sites and mobile payments. Though initially developed for users in China, Alipay is nearly available across the globe now.
This payment gateway is free to use. And paying through it, you can get discounts from Alipay Bonus on your purchases.
Debit and credit cards
Debit and credit cards are a common payment method on Aliexpress. This method is easy to apply and allows you to pay without registering on a third-party service app or website. Cards accepted include Visa, Master, Maestro, Amex, JCB, Diners Club, Discover, MIR, Hiper, ELO, and TROY.
Bank transfer
Bank transfer is another payment option at checkout in some regions. In this way, money is transferred from one account directly to another account. But Aliexpress only accepts transitions with US dollars. And bank transfer is accessible when your order amount is more than US$20. Some banks may charge a transaction fee.
Google Pay
Google Pay is a secure and easy-to-use payment service provided by Google. With this payment method, you can use the debit or credit cards saved on your Google Account to pay for your order. Or you can add a new debit or credit card to your Google Pay account, and then make a payment when you buy from Aliexpress.
How to file a dispute about an Aliexpress order with PayPal payment
When you don't receive your order within the estimated delivery time or the item you receive is not as it is described, damaged, or not functional, you can file a dispute on Aliexpress.
Note: Contact the seller first when there is something wrong with your order. It is more convenient than looking for help from Aliexpress. But if the seller fails to provide you with a reasonable solution, then you had better file a dispute on Aliexpress.
But remember that you can open a dispute on Aliexpress since the 11th day the seller sends out your package. And this option is no longer available since the 16th day the delivery time is over or you confirm the receipt.

If you are not satisfied with the solution Aliexpress provides in a dispute, you can choose to open a dispute on Paypal within 180 days of your payment.
Below are the steps to lodge a dispute on Paypal.
Click the "Help" button on the footer of your account page
Click "Resolution Center" on the Help center
Click "Report a Problem"
Search the transaction ID you want to dispute and click "Continue"
Choose the type of your issue
Complete filing your dispute
If you think the seller still doesn't address your problem as you expect, you may escalate the dispute to a claim on PayPal next. And then the Paypal team will investigate your case and offer a solution for you. But remember that if the dispute is not escalated to a claim within 20 days after it is opened, the case would be closed with the funds released to the seller.
Conclusion
Paypal is one of the common payment methods for Aliexpress purchases. Even with drawbacks, it can still outshine other payment options. But PayPal is not available in some countries on Aliexpress.
As an alternative to Aliexpress, Sup Dropshipping also supports PayPal payment. As long as you are located in the region where PayPal is available, you can pay for your order with PayPal on Sup.

Having been in partnership with many reliable suppliers from China, Sup can source better and lower-priced products for you.
Contact us to start your sourcing journey with Sup now!