Secrets on Target Audience: How to Know, Get and Keep Them in Your Business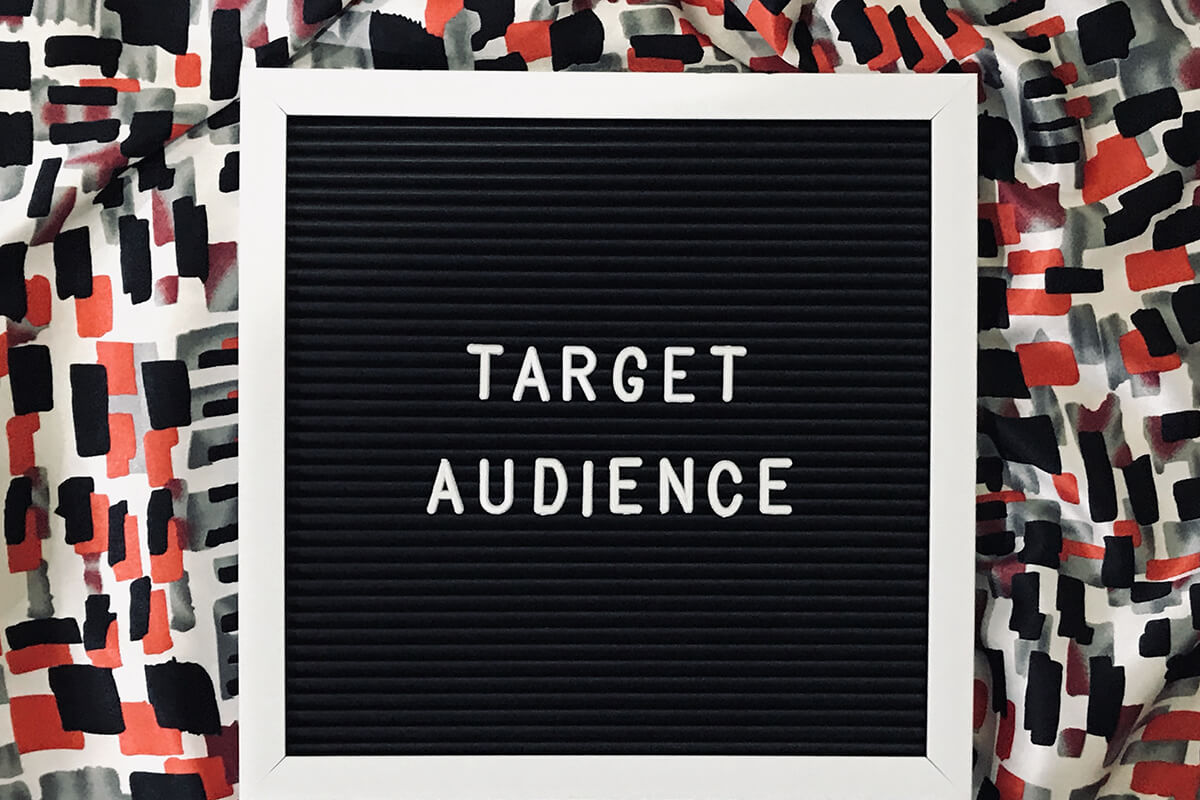 Successful business promotion depends on increasing sales to growing customer numbers. A crucial problem here is to define who your potential customers are. In marketing, a professional term called "target audience" refers to this specific group of people.
Back to the topics today, we'll discuss mainly four aspects about the target audience. How to define your target audience? Then how to know, get to, and keep your target audience afterward? The steps and tips we run through today are only introduction materials. We hope to bring more inspiration to your business growth.
What is Target Audience?
Let's first take a look at the target market. Generally speaking, the target market describes all the possible receivers of a marketing message, all the people you hope to sell.
In the B2C or B2B models commonly seen today, a company wishes to sell its products and services to every interested customer who likely will spend some money. Unfortunately, only a small number of them will purchase the products in the end. And these consumers, who do spend money on the products, are the best receivers of this marketing message sent by the company. We defined them as the target audience.
The summarized difference is that the target audience is only a segment within that predefined target market. The former, the target audience, is a derivative of the latter, the target market.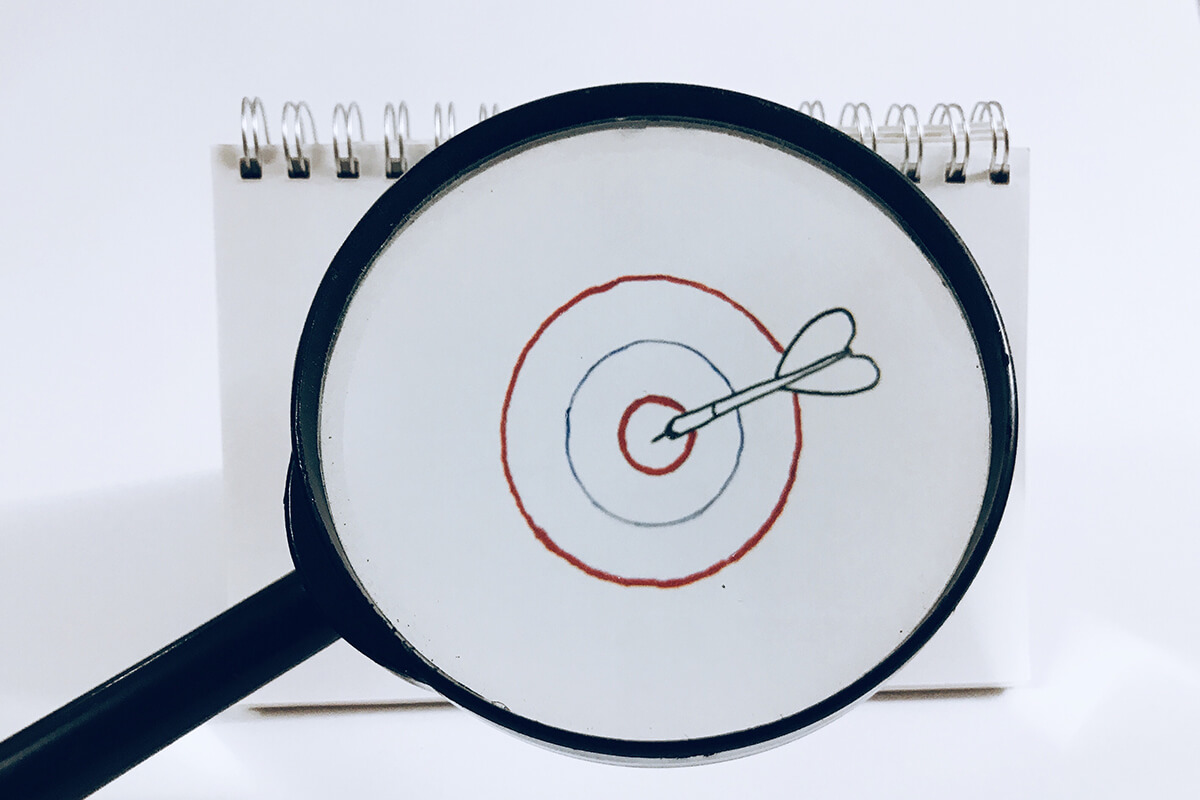 What is Buyer Persona?
You might also have heard about another professional saying called persona. What's the difference between a buyer persona and a target audience?
A persona symbolizes a type of your ideal customer, with information like occupations, emotions, aspirations, and so on. Perhaps comparing with acting characters in a TV series will be easier to understand. There are also characters, i.e., personas hidden behind the target audience acting different consuming behaviors. You can abstract them out according to key points and market information.
Personas are often used in B2B contexts because consumers concentrate more on challenges and advanced information on these occasions. While in B2C contexts, it's unnecessary to draw personas from the target audience because consumers here have very complex backgrounds. If you sell sandwiches, you don't have to worry about typical personas because people with any job title may come to buy a sandwich at lunchtime.
It's not to say that personas are entirely useless for B2C markets, though. Personas can guide the definition of the target audience and help craft precise messages conveyed to consumers.
How to Know Your Target Audience?
1. Understand who you are first
To define who your target audience is, define who you are first. That is to say, establish a clear understanding of your products and your brand in the market before reaching customers or users. Ask yourself the following questions:
·What are the features and benefits of your product?
·What are the core competitiveness and expected influence of the brand?
·What are the current situation and future growth in the market?
These questions represent three perspectives of improving and creating values for your own, thus winning more opportunities from your target audience.
Be an expert in what you make.
Products that barely fulfill the customers' demand do not guarantee success. Stay focused only on one or two categories and be brilliant. Manufacture your products perfectly. Carefully handle every detail to the extreme, and you will naturally accumulate a superior reputation, irreplaceable in people's hearts. There will be a conditional reflex developing in people's minds over time. For example, a newly opened bakery has the most delicious cookies in the street. Soon news about good taste will consistently spread out. And whenever neighbors there want a cookie, they will visit this bakery.
Instill a reflection in your target audience.
Whenever people need something similar, your brand will always be the first that comes to their mind because you represent the best. Particularly in brand marketing, it is the most important. Your brand symbolically identifies your product's uniqueness and distinguishes you from others. Again, like when people want fried chickens, they will first think of KFC or McDonald's.
Clarify the brand's market position and development.
For instance, even though there exist numerous coffee brands, nothing can beat Starbucks in the hearts of Americans. This world-famous brand, native to the United States, has dazzling achievements of the largest, stabilized share in the domestic market and international expansion. An untold story is that "Starbucks" originates from the name of a chief mate in the Herman Melville book Moby Dick. So as history itself suggests, Starbucks has positioned its target market aiming for a group of urban white-collar workers. They enjoy leisure, knowledge, and respect for a petty bourgeoisie.
2. Conduct demographic and psychographic study
On the one hand, are you selling your products or services to males or females, the young or the old? Are they married or not? Do they live in a middle-class neighborhood or a remote countryside village?
These are questions the demographic study should answer. Your exploration focuses on age, gender, income, and family status. With this, you can sketch a rough portrait of who may be your target audience.
On the other hand, why do your target audience want your products or services? What are the things the target audience worries about or needs to resolve? What are the specific interests and attitudes your target audience possesses?
These are questions the psychographic study should answer. Your descriptions are the motivations and behaviors of your target audience. With this, you can refine the inner portrait from personal beliefs, values, and lifestyles.
When defining your target audience, conduct studies of both categories should together. The combined information can help fine-tune your goals in targeting, telling you how to reach them, engage them, and simplify your marketing strategies.
Here's an example. If you're promoting a new action online game, your possible customer, theoretically speaking, could be anyone ages in a range like 16-40. They can afford to buy the game software and live in an environment having access to the Internet. However, this cursory estimation targets too broad of a cohort. A closer psychographic study would specify further details about your target audience. Features found in them are like the following: having a strong interest in action games, wanting to release stress through intense stimulus, getting bored quickly, or always looking for something to kill time.
As is often the case that the challenge lies in finding data. Interviews with clients, polls, websites, and blogs traffic analysis may help your research.
How to Get More Target Audience?
1. Reach out to more channels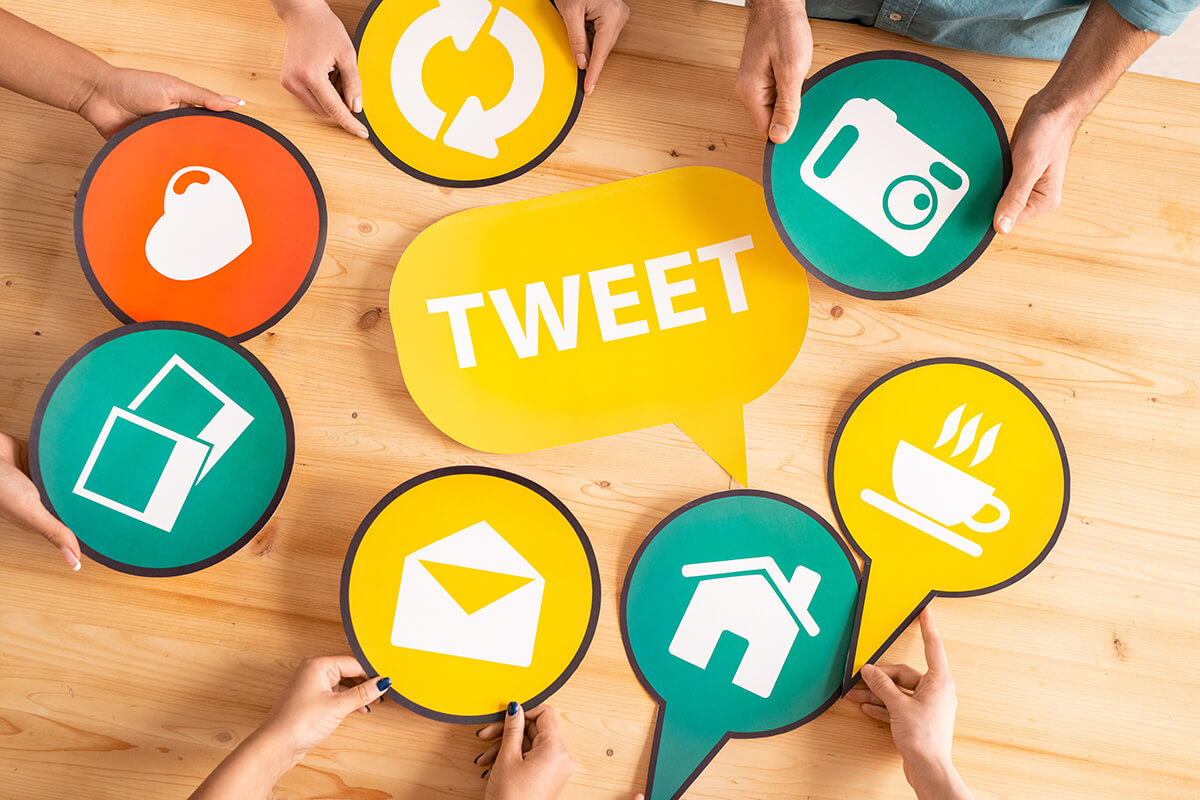 By analysis, you will find some channels to be more effective in discovering. For instance, young kids tend to shop in online stores and believe in Facebook ads. Decision-makers are inclined to click on the information from their e-mail boxes and browse LinkedIn. You should notice that a specific group has a preferred platform within channels.
Therefore, to reach your target audience quickly and accurately, you need to pay attention to these nuances. By choosing an appropriate medium, make sure you get to the customer group specific to this niche.
Today, the channels are online or offline or used simultaneously. For example, you can try the following tips to reach more intending consumers:
Advertise on diverse social apps
Distribute flyers in crowded districts
Work with influencers like the Key Opinion Leaders
Hold referral contests and hashtags
To increase popularity in a particular community, engage key decision-makers and invite them to be spokesmen for your products if conditions permit. Remember, your existing clients are like walking propaganda, and let them recommend their social acquaintances for you. Anyway, the more potential customers you connect with, the more products you will sell.
2. Tell reasons with more details
Imagine yourself as a customer bombarded with numerous plain and rigid advertisements every day. When you decide to buy clothes, you may remember nothing special about those brands and are still lost in choosing.
One day you happen to meet an enthusiastic clothes retailer who explains why her clothes are of high qualities, and why you should choose her brand. She may be story-telling like this, "Since 1998, I've been hand sewing coats with imported fabrics like cashmere. Ten years later, I started my own company. My brand mainly focuses on high-quality coats for women of different ages. Now you can see my coats in fashion shows wearing by models and celebrities."
What a vivid story imprinted in memory! Next time, you will naturally come to her for a good winter coat and believe the product justifies your pay.
Simply telling or showing won't intrigue your target audience much about your products or services. The core is to educate them using your own detailed stories. This is much more impressive and efficient.
3. Analyze and win your competitors
As a Chinese saying goes, know the enemy and know yourself, and you can fight a hundred battles with no danger of defeat. The same rule applies to the fierce campaign between you and your competitors in winning more customers.
Know who you are up against, and learn from their tactics. By checking up their websites, ads, market segmentation, and trying their products in person, you will get first-hand experience on how your competitors promote their business and communicate with customers.
In the case of a limited and fixed customer population, attracting more of them to buy more of your products promises a flourishing upgrowth of your business.
It might be a difficult task indeed. But try your best to identify and analyze competitors in the same market and highlight your unique advantages appealing to the target audience.
How to Keep Your Target Audience?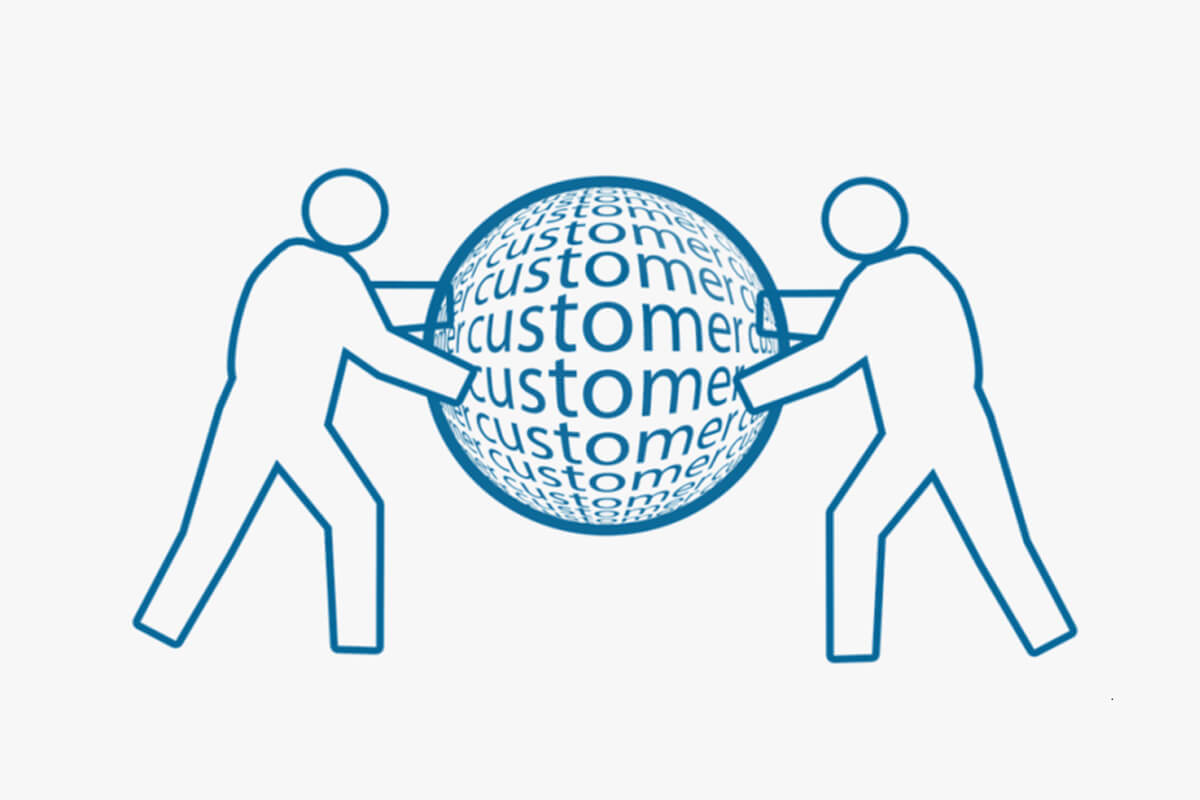 Keep the habit of frequent contacts
To maintain a stable and long-term friendship with your audience, keep daily greetings or intimate chats with them so they won't forget you. You can exchange business cards to build connections or follow each other's social accounts like Instagram. Constantly posting some tweets and involving more interactions to hold your audience's attention.
Maintain the content and platform
Reinforce again and again about your products and services in their mind. Be a storyteller or an educator, and persuade them. What you do and what you sell have benefitted numerous customers and will continue to do the same in the future. Going beyond your nook to meet people and establish contacts will help your business expand.
Appreciate the new, Reward the old
Strengthening the bond with your audience also relates to appreciation and loyalty. Encourage new customers to come back and buy more with an incentive like a coupon for next-time use. Convert more new faces into your loyal customers.
Show your appreciation for old customers with a membership card or a VIP club. A point reward system or a giveaway mailing list will express your thanks. Once loyal customers feel valued as a precious part of your brand, you have created emotional sustenance with them.
Commodities today have been given meanings in social and interpersonal communication. More abstract things could be attached to the shopping behavior of a particular brand.
Here is another example. In the luxury market, a limited-edition serious is almost equal with the symbol of abundant wealth, high status, and elegant taste. In the middle of solemn business negotiation, a man appears in a Hugo Boss suit, wearing handmade Italian leather shoes and a Longings watch. Oh, he may have already established his prestige before speaking a word.
Conclusion
Whatever strategies we adopt, we hope to ultimately separate our brands from others and win the broadest possible audience. However, sometimes our efforts end up in exhaustion. Maybe it's time to look back with this three-step approach:
Conduct demographic and psychographic research
Analyze your products and brand in the market
Adjust messages delivered to the right audience
Have confidence that you manage your business better than anyone. Although the marketing efforts can not be paid with huge profits overnight, things will work out in the end. Working hard to grab and hold the target audience's attention, you are bound to expand your business to greater heights.