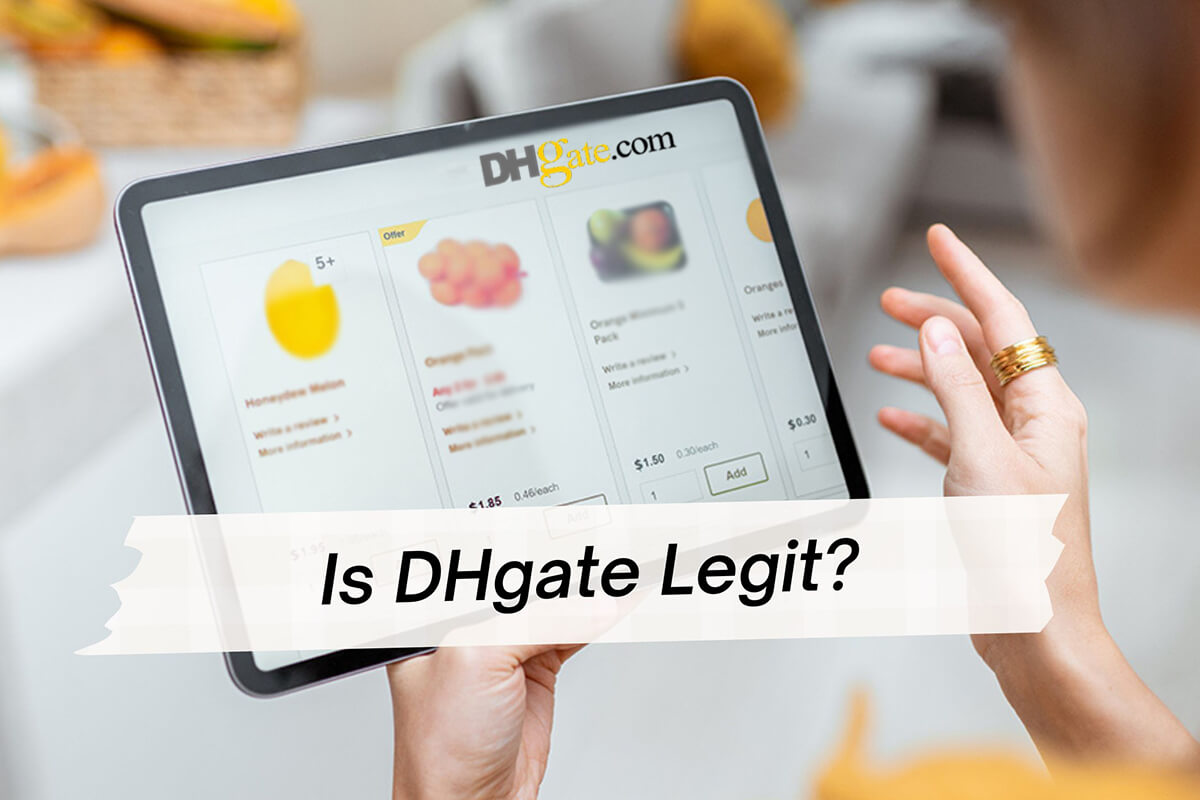 DHgate is one of the leading wholesale marketplaces based in China. It has gained about 18.6 million visits monthly and generated around $100 to $200 million in revenue annually. But when searching for this company on the internet, you can see lots of negative feedback. You may question whether DHgate is legit or a scam.
Like Aliexpress, DHgate is an intermediary between sellers and buyers. Third-party sellers sell on this platform and buyers make purchases from them. Most sellers are reliable while some may not. So unlucky buyers can get scammed by unreliable sellers. But overall, DHgate is legit and safe to buy from.
In this article, we will provide a detailed explanation of why DHgate is legit and some effective tips to avoid scams when shopping on DHgate.
What is DHgate?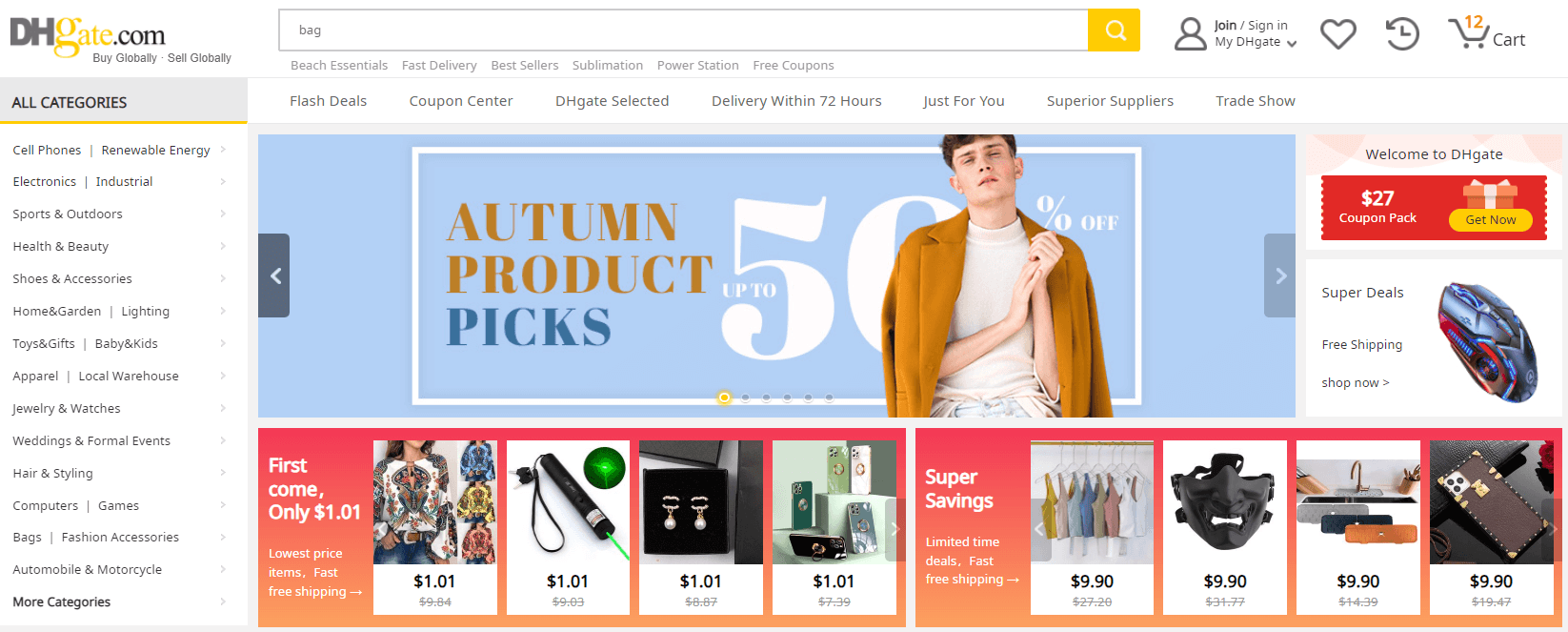 DHgate is an online wholesale platform that connects Chinese manufacturers and wholesalers with buyers all over the world. Founded in Beijing in 2004, DHgate has evolved into one of the renowned B2B marketplaces in China.
The name "DHgate" stands for "Dunhuang" and "Gate". Dunhuang is a key place along the ancient Silk Road trading route, which connects China with the rest of the world. DHgate aims to function as Dunhuang to bridge China suppliers and international buyers.
DHgate offers a wide range of products across different categories such as electronics, clothing, and household items. Most products have no MOQs, allowing you to buy one single piece at one time. When you buy in bulk, you can get discounts or coupons, and the product price would be lower. As the majority of products on DHgate are already designed, you have little chance to customize them.
Is DHgate legit and safe to buy from?
DHgate is legit and it is safe to buy from generally. Since DHgate was launched, many users have had successful purchasing experiences on this platform.
Whether it is safe to use depends on the seller you deal with. DHgate is only a platform that connects you with sellers.
To ensure you a safe buying experience, DHgate launched a buyer protection policy. When your item is not received or not as described on the site, you can contact the seller for a refund. If the seller can't offer you a satisfying solution, DHgate will step in to fix the issue. During the whole transaction, DHgate holds your payment until you confirm the delivery of the order.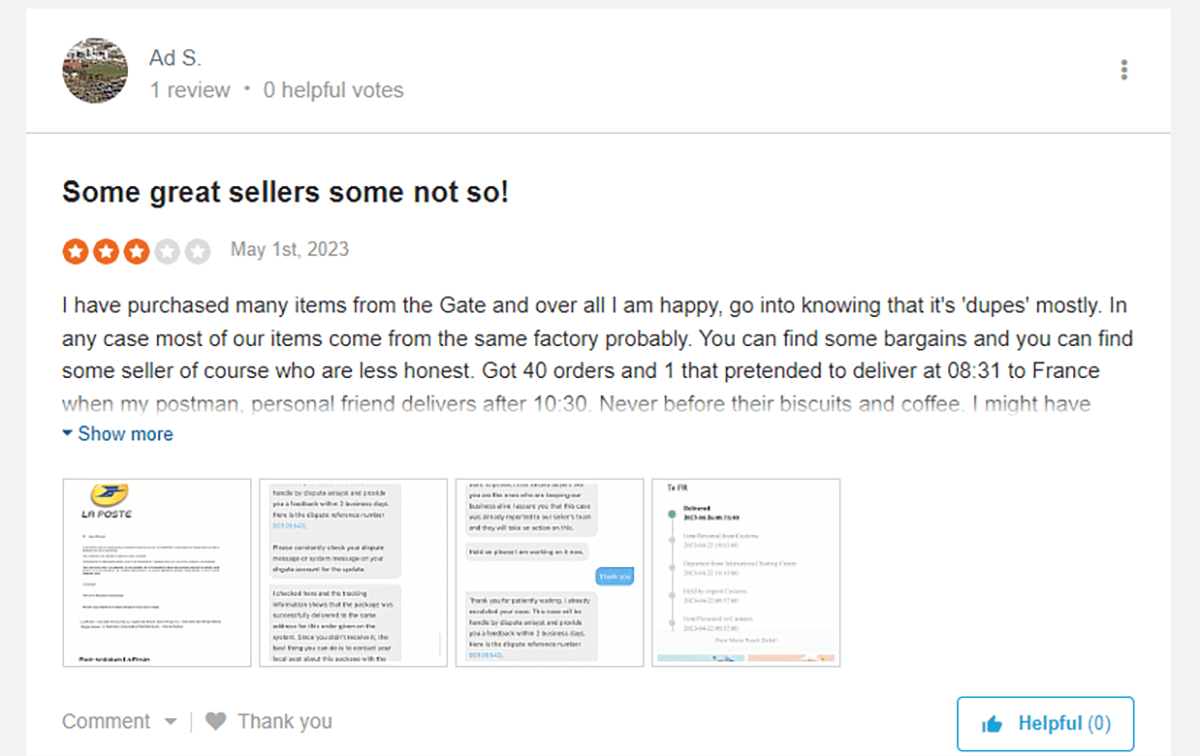 Why is DHgate so cheap?
DHgate offers a variety of products at competitive prices. You can buy a humidifier at the cost of $5 here. But the same product costs nearly $15 on Amazon.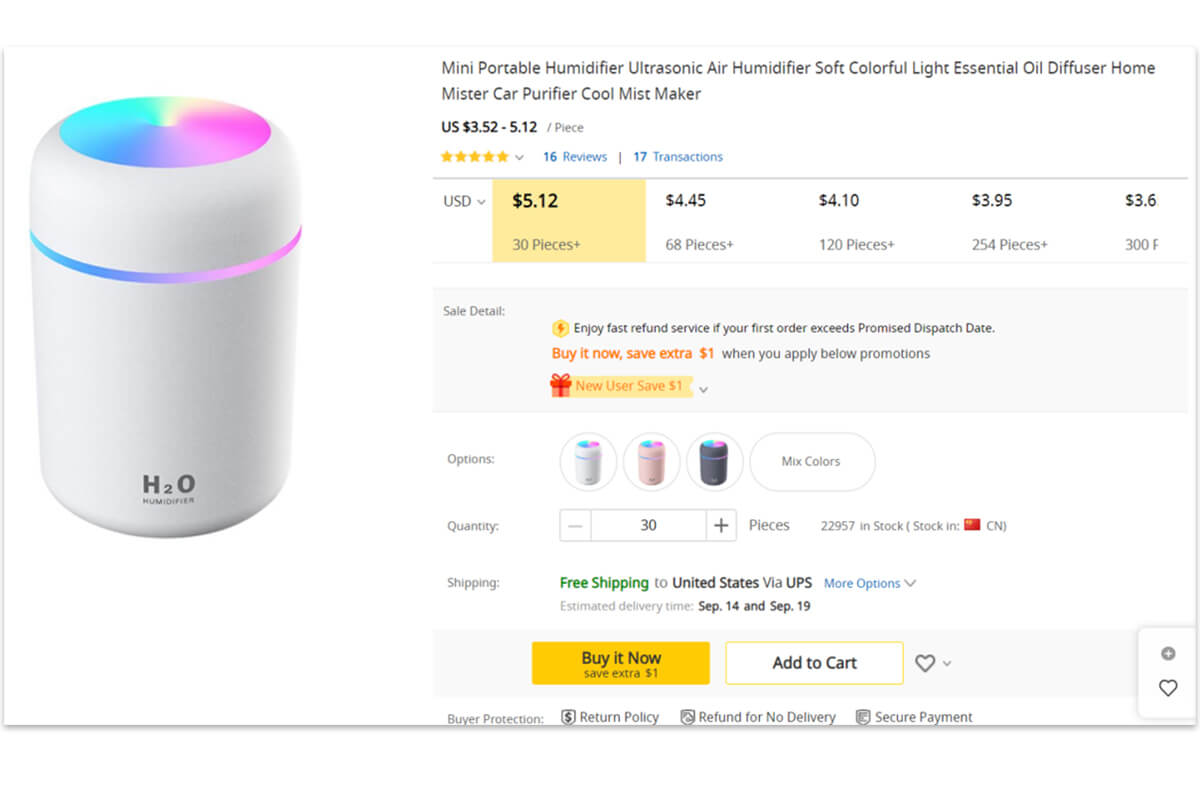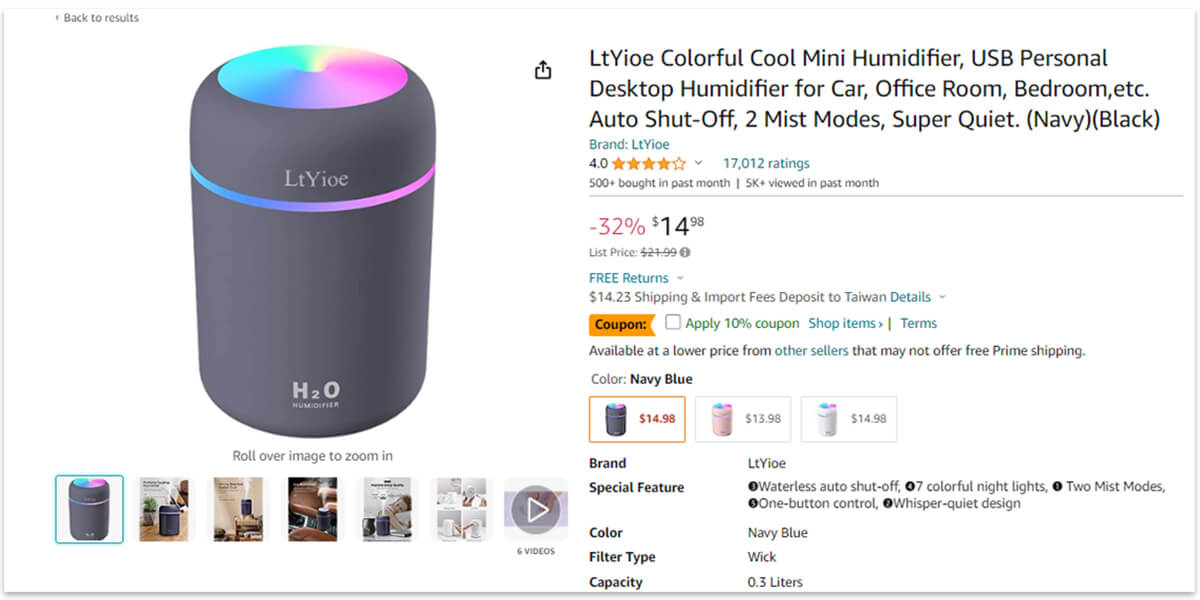 Why stuff on DHgate is so cheap?
Most products on DHgate are from China where product material and labor costs are lower compared to the US or other developed countries.
In addition, these products are directly sourced from manufacturers and wholesalers. No other middlemen are there to take profits from sellers. So the seller can set a low price but still earn profits eventually.
Another reason is that DHgate encourages bulk orders. You can always get a lower price when you buy large quantities at one time.
Why DHgate has so many negative reviews?

Searching for DHgate on review sites, you will find that this company has many negative reviews. On Sitejabber, DHgate has a rating of 3.47 stars from 6,846 reviews. And on Trustpilot, the rating is 1.8 stars from 30,390 reviews.
After scrolling through those negative reviews, we can summarize that customers are usually not satisfied with these aspects.
Poor product quality
Many buyers complained about the poor product quality. They said their products looked not as good as they expected. Sometimes the items even didn't function.
On DHgate, quality control can vary significantly from one seller to another. Some sellers may offer high-quality products, while others may not. In addition, products made in China may have lower production standards than in the US (or some other countries).
Poor customer service
Some buyers claimed that sellers were not responsive and not helpful in solving their concerns and problems. A few of them said it's difficult to communicate with their suppliers.
Most DHgate sellers are from China. Some of them might not be good at English. And because of different time zones, they can't reply to customers' queries promptly. Reliable sellers usually employ someone fluent in English to communicate with buyers from an English-speaking country. And they will tell you their response time on the company file.
Items are not received
Some negative reviews are about late, missed, and not received orders. Products from DHgate are shipped overseas. If you choose a slow shipping method, it may take up to two months for delivery. There is a high chance that the package can be missed in transit.
Items are not as described
Buyers said that their products did not match the descriptions and photos provided by the seller. This discrepancy can relate to features, specifications, colors, or other product details.
Unreliable sellers may write attractive titles and use visually appealing photos to drive sales. However, what they send to you is a different thing. Sometimes you may receive a wrong item because you don't read the description carefully.
How To Buy from DHGate Safely
DHgate is legit, but sellers are not always trustworthy. To buy from DHgate safely and avoid scams, keep these tips in mind.
1. Check the seller's company profile and reputation

The company profile of a seller can give you a hint if the seller is worth working with. Before placing an order, you can check badges for the seller under the store name. Some sellers are awarded with the badges of "Sponsored supplier", "High-quality Seller" and so on.
Besides, you can look for sellers with the following features.
With a 95% or higher of positive feedback
The on-time delivery rate, response time, repurchase rate are all above average
With more than 100 transactions
At least 2 years of experience in the industry
Specialize in a niche
Another way to find a good seller is to ask for recommendations from previous buyers. You may ask your business partners to recommend some reliable DHgate sellers they have ever worked with. Or you can post on a forum like Quora or Reddit for referrals.
2. Read product reviews before a purchase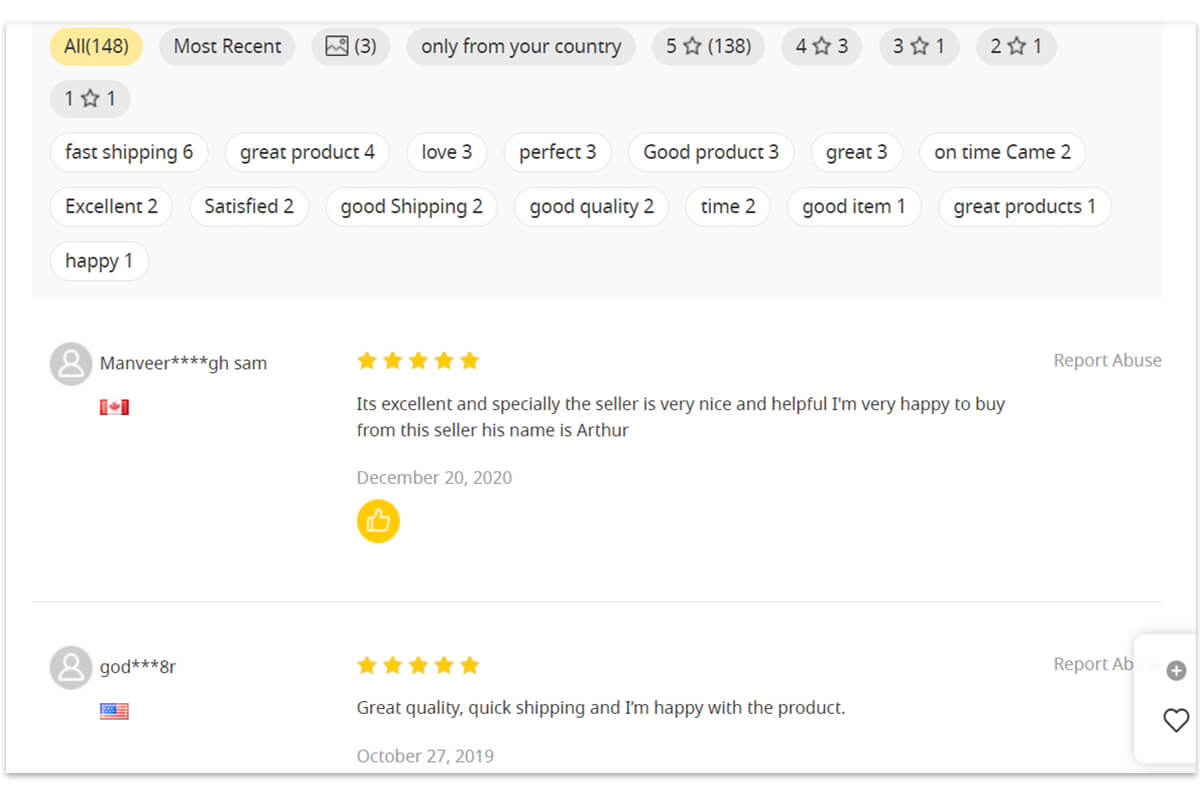 Product reviews give more details about product quality and the shopping experiences of other buyers. Some suppliers claim they sell the best items at a low price. But chances are that their items are not the same as described on the site. This is where product reviews come in.
By checking product reviews from previous buyers, you can have a clear idea of what the item looks like and how it functions.
But meantime, you need to identify real reviews from the fake. As of today, there are a ton of fake reviews on the retail market. If you find that there are many similar reviews on a product page, you had better let it go. Plus, take negative reviews with a grain of salt. A few complaints don't necessarily mean a bad product.
3. Check if the storefront has been dedicatedly designed

A few sellers open a store just to sell their stuff out. They don't intend to run a business for long-term benefits. So they probably won't treat their business seriously and offer excellent services. In this case, their store design can be very simple and random.
To avoid these sellers, you should check if a storefront has been specially designed. Does the seller add "About US" on their homepage? Do they upload attractive and real product photos? Are their promoting banners well-designed?
4. Buy a sample before placing a large order
It seems bothering to order samples before placing a large order. But it will pay off in the end.
By buying samples, you will know if the product meets your expectations in terms of quality, appearance, specification, and functions. It is also a way to test how long it takes for delivery. Plus, you can find out if the supplier can solve your problem in a timely and proper manner.
5. Do not confirm delivery before receiving an order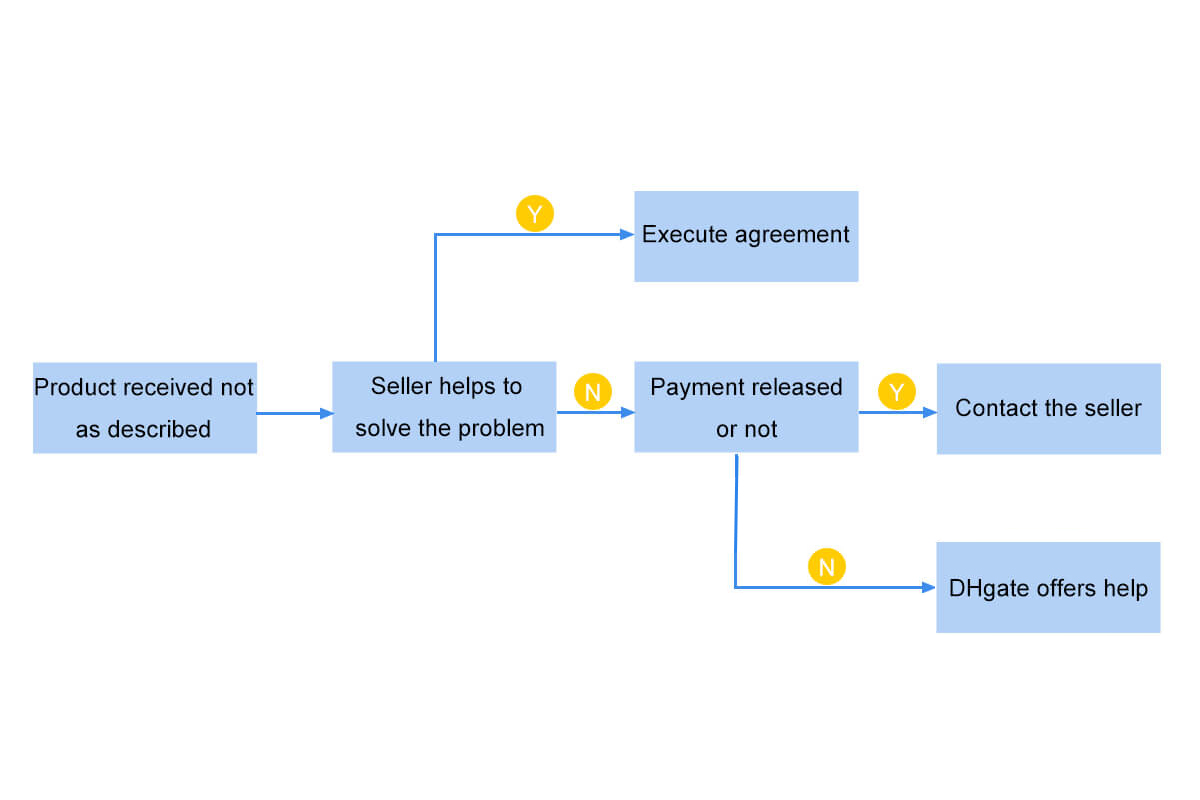 Before your payment is released to the seller, DHgate can help with your problem if the seller can't fix your issue. But once you confirm delivery, DHgate will release the money to the seller after 5 days. Then you can only rely on the seller to solve the problem.
So never confirm delivery before you receive the order and check the shipping status periodically.
6. Don't make deals with a seller outside DHgate
You may come across sellers who entice you to make deals with them outside of DHgate. Don't do that whatever they say. Instead, always stick to making purchases through this platform.
DHgate only protects your transactions and handles disputes when you make deals on their marketplace. Reliable sellers won't ask you to do business with them privately. Avoid engaging with sellers who try to take the transaction off-site or ask for personal information via email or other communication channels.
DHgate payment methods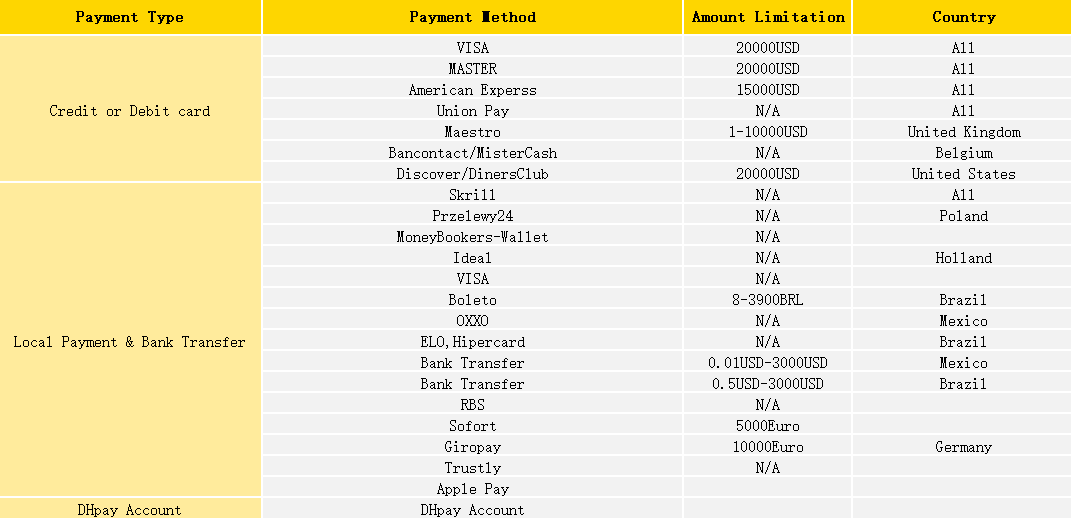 Payment methods vary by country and region. Usually, DHgate accepts credit or debit card payments through Visa, MasterCard, American Express, Diners, Discover, UnionPay, and Maestro Card. Bank transfers and local payment methods are also supported.
The drawback is that DHgate doesn't support PayPal, which is a safe and widely used payment option in western countries. But with credit cards, you can still file a dispute against charges when your order has any problem.
To stay safe when shopping on DHgate, you can choose a safe payment method that is available in your region.
DHgate shipping times
DHgate supports various shipping methods such as DHL, UPS, FedEx, ePacket, and EMS. Shipping times depend on the destination and shipping methods. Typically, it takes 7 to 45 days for DHgate to deliver an order.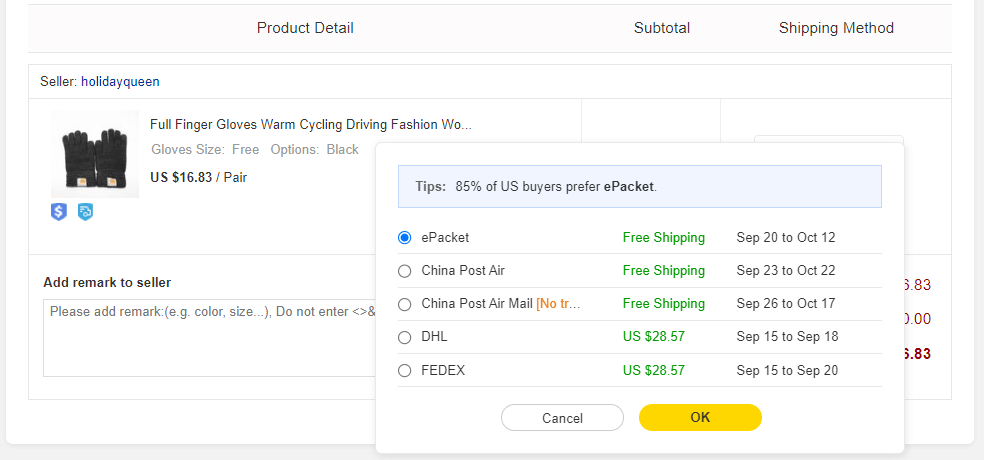 Most sellers offer ePacket as a shipping option, which is cost-effective but takes a long time to deliver. If you are going to buy this pair of gloves and choose to ship it with ePacket, then the estimated delivery time is Sep 20 to Oct 12. It means that you need to wait for more than 10 days to receive your order.
How to cancel an order on DHgate?
Before the seller ships your order, you can choose to cancel it.
Here are the steps to cancel an order on DHgate.

Click "My Orders" on your account
Click "Awaiting Shipment"
Choose the order you want to cancel
Choose "Request Refund"
Choose the Refund Reason and Refund Amount
Click Submit a request
After you submit the request, the seller can respond to it within 4 days. Once the seller agrees with your request, the refund will be automatically given back to your payment account.
If there is no response from the seller within 4 days, your order will be closed. So you should contact the seller in time after the cancellation request is submitted.
In some cases, the seller may refuse to cancel your order. Then you can request a refund after the order arrives.
FAQ
1. How do I know if a DHgate seller is legit?
Typically, a DHgate seller is legit if the seller has the following metrics.
With a "High-quality Seller" badge
With a 95% or higher of positive feedback
The on-time delivery rate, response time, and repurchase rate are all above average
Has had more than 100 transactions
At least 2 years of experience in the industry
Specialize in a niche
Own a dedicatedly designed storefront
Be transparent with the refund and return policy
2. Does DHgate accept PayPal?
PayPal is not accepted on DHgate. Optionally, you can choose to pay through credit cards. Using credit cards, you don't need to type in your personal information and bank information on a third-party payment company. What's more, you can file a dispute against charges when you meet scams.
3. Is DHgate safe for credit cards?
It's generally safe to use credit cards on DHgate. DHgate has a Buyer Protection policy to protect buyers along the transaction process. But you still need to exercise caution when shopping. Choose a widely used credit card and buy from reliable sellers with positive ratings and reviews. Avoid sharing unnecessary personal information and regularly monitor your credit card statements for unusual charges.
4. Does DHgate sell fake stuff?
DHgate doesn't sell fake stuff, but unreliable sellers on the platform could do that. Before the purchase, you should read the product description carefully to check if the item matches the advertisement. Check product reviews from previous buyers to get more information about the item.
5. Is it safe to buy branded products from DHgate?
DHgate is one of the leading online marketplaces based in China. It caters to small and medium businesses in the world. But there are nearly no branded sellers like Apple, Nike, or Gucci on this marketplace. If you come across an item with such a brand name or looking like the branded product, it is probably a counterfeit or replica. Listing it in your store will damage your reputation and cause loss due to infringement issues.
Wrapping up
DHgate is legit and safe to use in most cases. However, not all sellers on this platform are trustworthy. You may come across unreliable sellers who rip you off as you do on eBay or Aliexpress.
The point is to avoid unreliable sellers and take precautions to buy safely from DHgate. You must remember the proven tips we provide and apply them when you shop on this site.
Alternatively, you can dropship with Sup Dropshipping. We provide you with an all-in-one solution from sourcing to shipping.
With a diverse network of suppliers and years of experience, we can help you find better and more affordble products. We don't require MOQs, so you can either buy one single piece or more at once.
Our platform integrates with major e-commerce platforms and markets seamlessly. It is easy for you to import and list products to your store. When your customer places an order from you, the order will be automatically fulfilled. Before shipping it, we conduct product checks to ensure the item is in good condition.
Beyond that, we offer various customization options to brand your business. You can customize product packaging, white label, or print products on demand. This is hard to realize on DHgate.
Have you ever bought from DHgate? Or do you think you will buy from DHgate later?