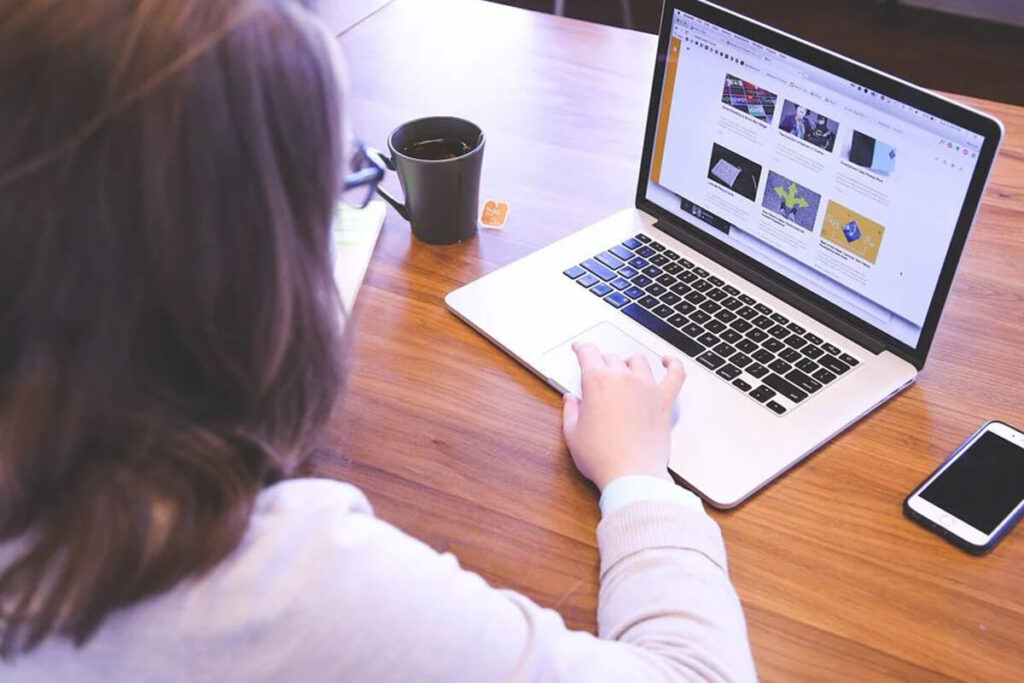 If you have the idea of starting an independent business and want a business model with low capital requirements, free time, and strong repeatability, then dropshipping is a very suitable choice for you. Sounds pretty impressive, doesn't it? However, even if you manage to handle all the work of starting a dropshipping business, it requires much time and effort.
There are many factors and steps you need to consider when building a successful dropshipping store, so it's natural to look for help to guide you. When you want to set up a dropshipping store, and hesitating about which platform to start with, this article will definitely help you.
There are many platforms that can be used to build an online store, and among them, there are many factors that make WooCommerce stand out. It is one of the most popular e-commerce platforms that help you set up your own online store. Next, let's discuss why WooCommerce is one of the best options and how to use it to build a dropshipping store.
What is WooCommerce
WooCommerce is an open-source, customizable plugin that allows you to turn your WordPress website into a professional e-commerce store easily. This means you can use it to manage and control every aspect of your online store and also add some custom extensions to enrich your store.
WooCommerce has over 5 million active installs and a 4.5 user rating on WordPress. It has so many functions that it is very easy to learn and use even for beginners. You can set up it in WordPress without paying anything.It is the most popular WordPress e-commerce solution, and probably the most full-featured e-commerce plugin.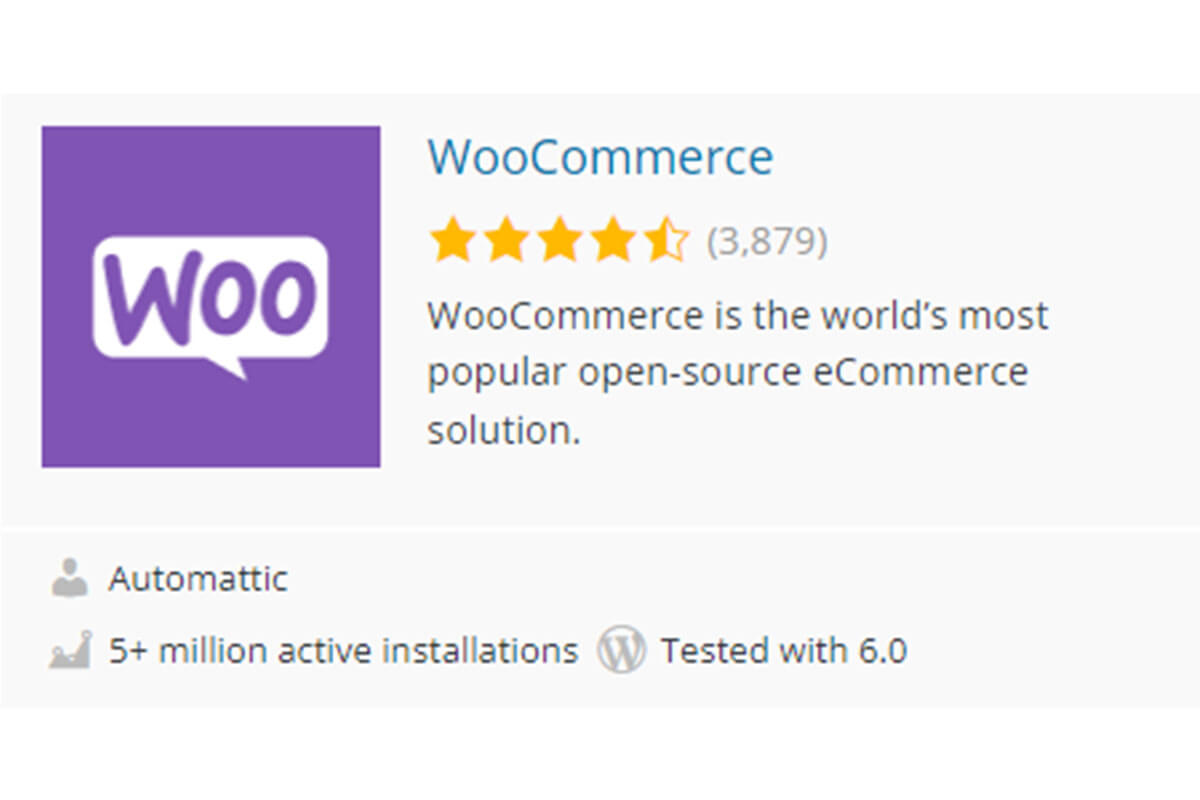 WooCommerce vs Shopify
1. Price
WooCommerce is an open-source e-commerce plugin based on WordPress for free. You need to pay for the domain name, hosting, and payment gateway fees. There are also some flexible fees: premium themes, and premium plugins, so as the business grows, the overall cost will increase. In this regard, you can look for a free extension that works with WooCommerce at the beginning, and the overall usage cost will be relatively low.
Shopify's pricing is transparent but there are relatively more things to pay for. Shopify's Basic plan starts at $29/month and can be upgraded to $79/month or the Advanced Shopify plan ($299/month). Shopify offers its own Shopify Payments solution, and the Basic plan costs 2.9% + 30 cents per transaction. If you also need to connect to an external third-party payment gateway, then Shopify will charge you an additional fee of 2.0% on all transactions.
2. Easy to use
Where WooCommerce differs from Shopify is that it is not a hosting platform. That said, you need to invest in a domain name and hosting provider, which means there are barriers for newcomers. However, WooCommerce is more flexible and allows better control over your store, it may take more time to get in but is better for your store in the long run.
Since Shopify is a fully hosted platform, it allows anyone to build a fully functional online store in a very short time. You can manage your products, sales, and inventory easily and intuitively in Shopify. But this also limits the user's control over their online store, which means you must operate under the rules set by Shopify.
3. Payment methods
WooCommerce comes with PayPal and Stripe payment functionality and supports all popular payment methods through other payment extensions. If you use your own business account or a third-party payment tool to collect money, you can save a lot of money with WooCommerce.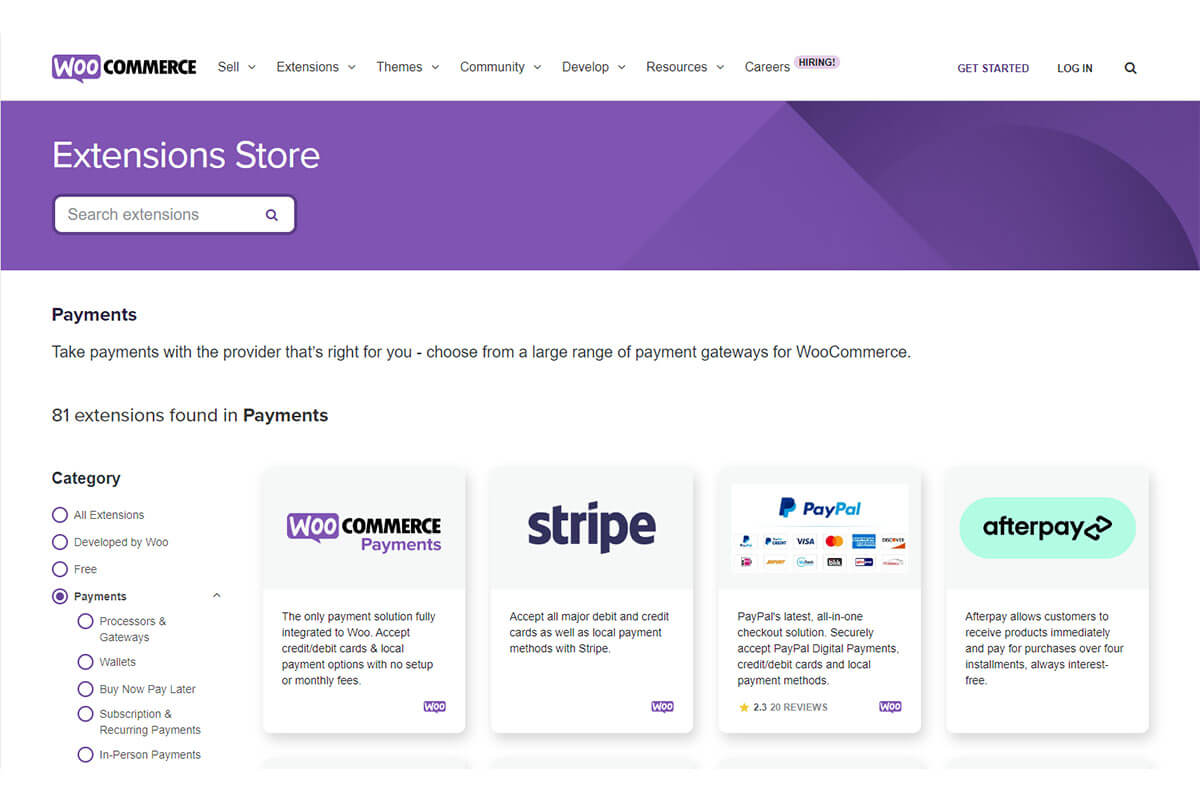 Shopify provides its own payments solution which costs 2.9% + 30 cents per transaction, but it will charge an additional 2% fee for the transaction volume generated by using third-party payment methods.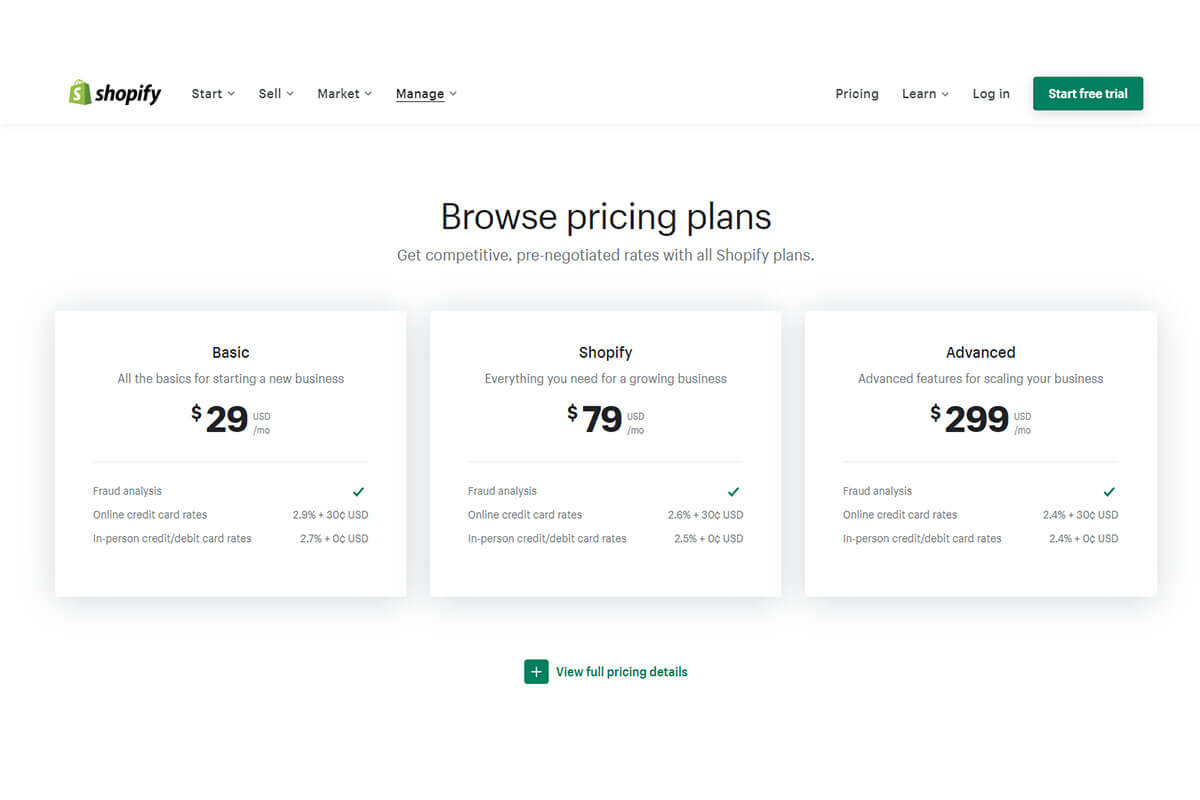 4. Choice of themes
There are 20 themes on the official WooCommerce website, and of course, you can install plugins to customize the design of your WooCommerce store.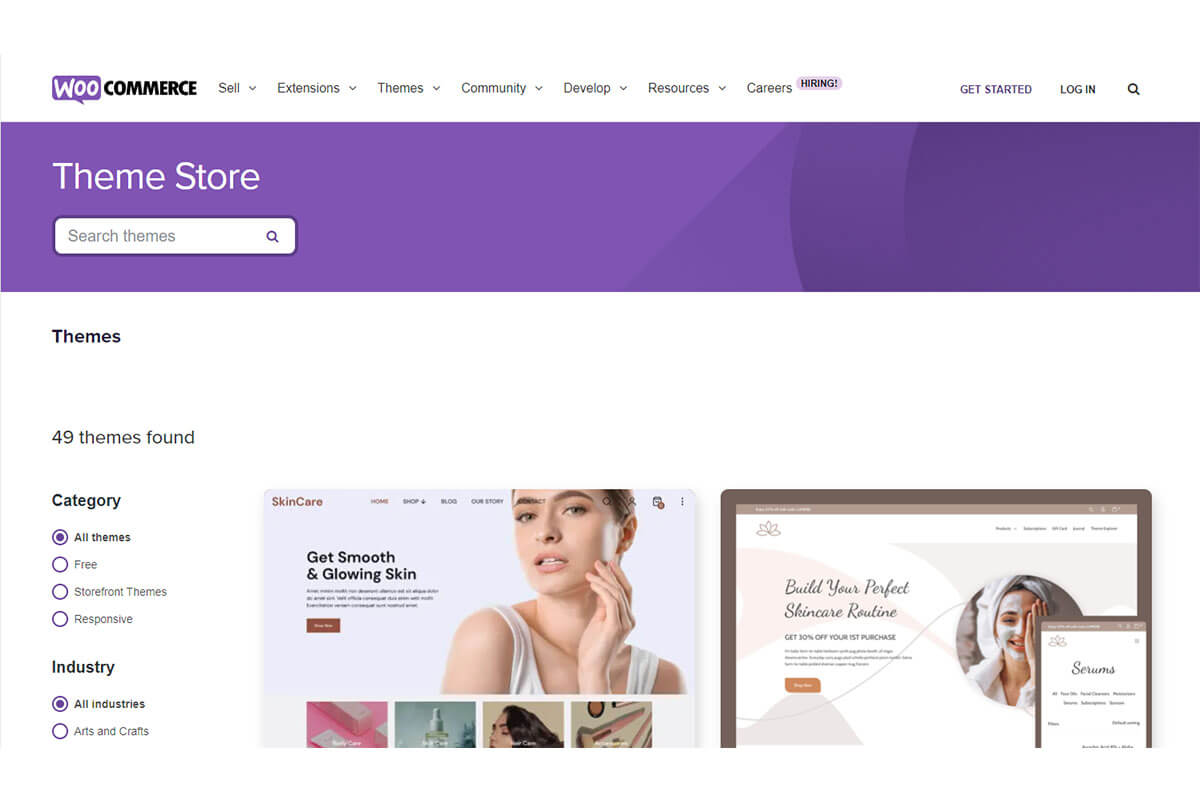 Shopify has a smaller range of themes, the customization is limited and not as flexible compared to WooCommerce.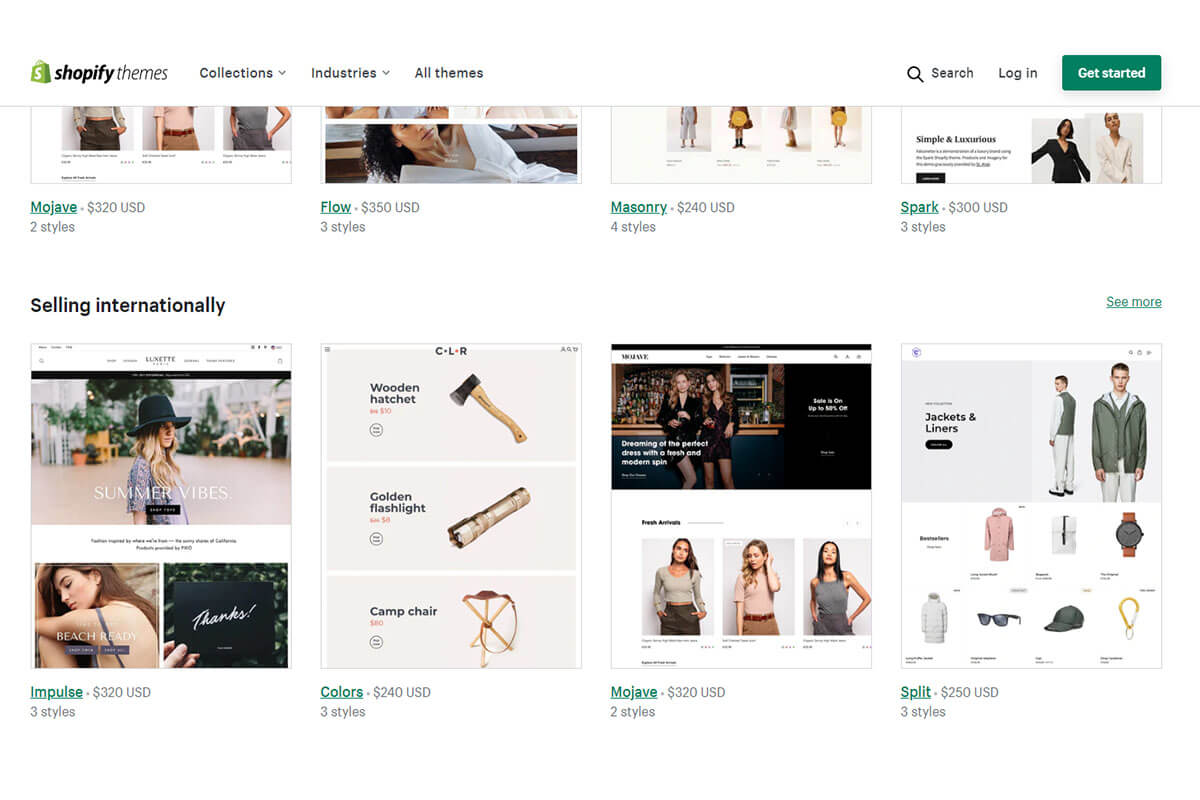 5. Availability of plugins and extensions
There are plenty of plugins to choose from specifically developed for WooCommerce, which allow you to add more functionality to your store to build a custom website without too many limitations.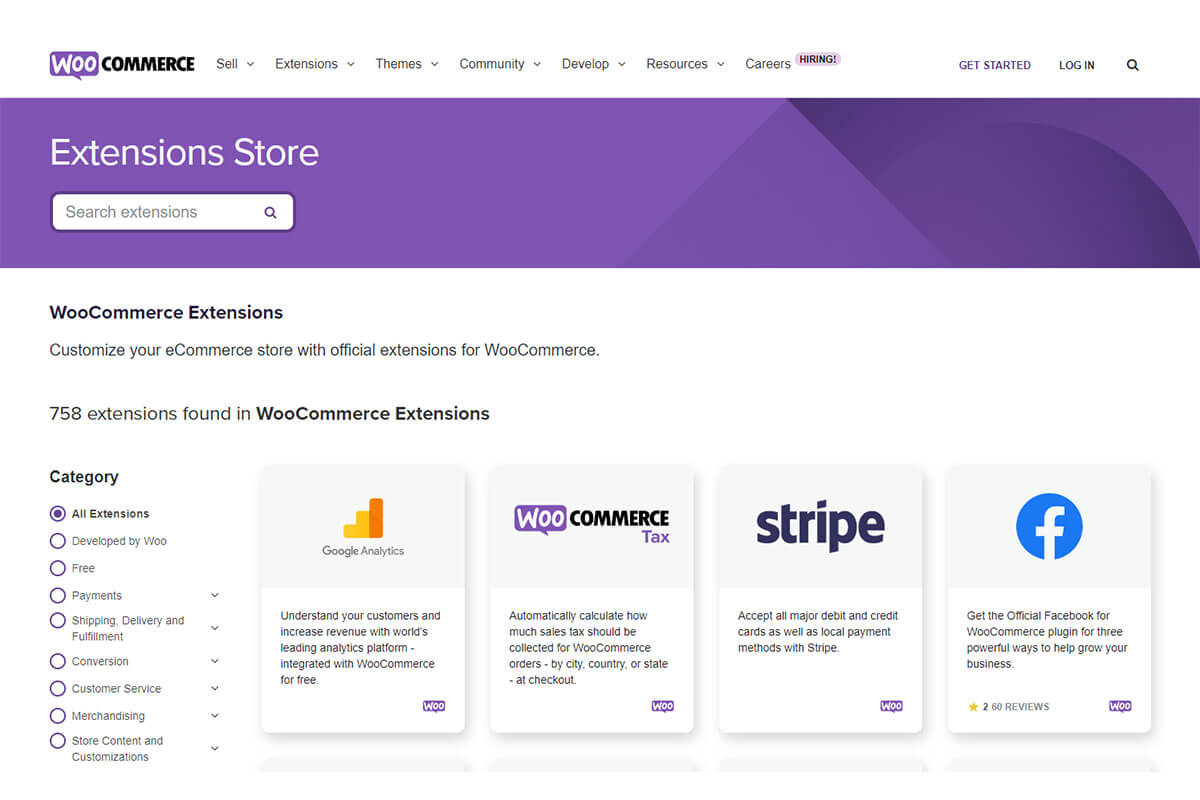 When it comes to extensions, Shopify has a dedicated app store. Most of its apps offer a free trial period, followed by a fixed monthly payment. Shopify has fewer add-ons and extensions than WooCommerce in terms of numbers.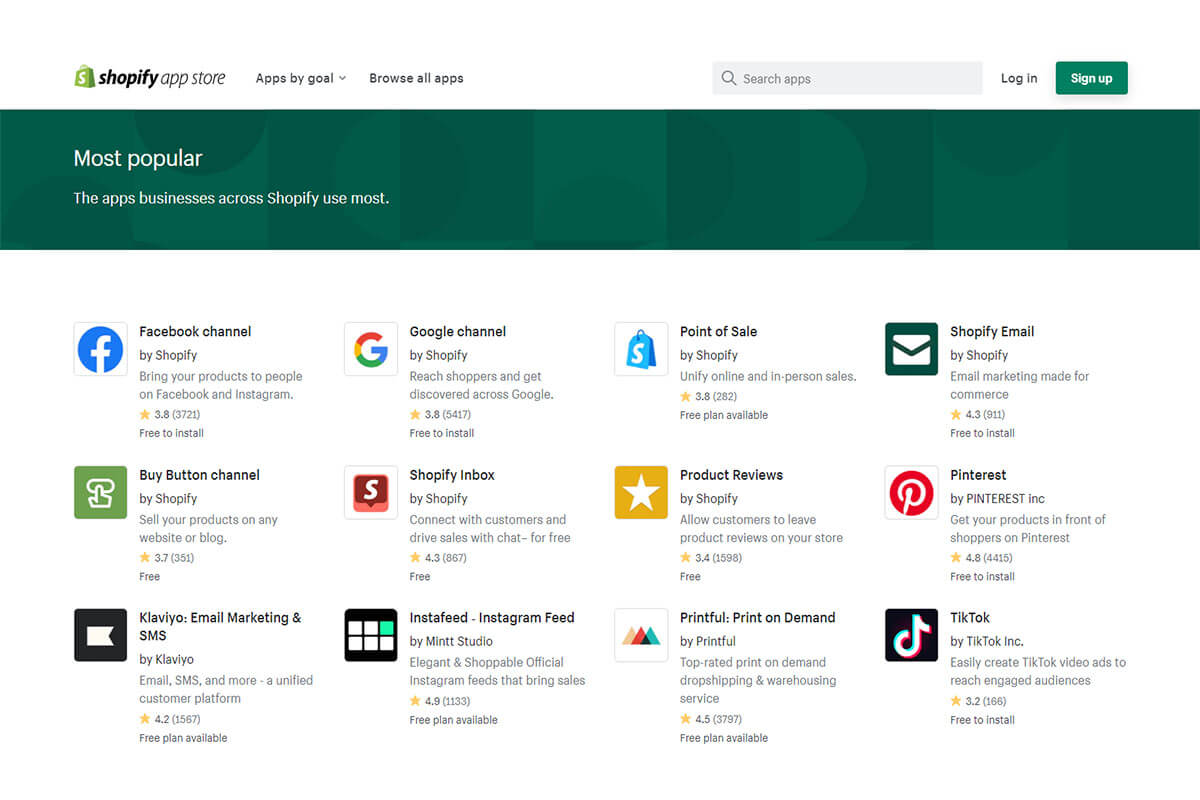 Overall, WooCommerce is a great solution if you're willing to spend more time learning to build your own WordPress website. It offers unlimited customization and costs a lot less than Shopify.
How to set up your WooCommerce dropshipping store
Based on the above, you should have some understanding of WooCommerce's content and features. In this part, I'll show you the process of how to build a WooCommerce store.
Step 1: Get your domain and hosting
1. Create a website and domain
Start by building your website with WordPress, it's flexible and easy to use, WordPress can give you the features your business needs.
Then you need to invest in the domain name, which can cost from $10 to $20 per year. You can buy a domain name from almost any domain registrar. Some popular ones recommended for you are Bluehost, HostGator, and Google Domains.
Your domain name represents your online store's brand and customers' first impression of your store. Here are some tips for you when setting up your domain name:
The domain name must be concise and easy to type
The reason short domains work better is that they are easier for visitors to remember and faster to type. This also means that mobile users are less likely to get blindsided by autocorrect. So it's also important that you avoid overcomplicating your domain with unnecessary keywords.
Choose a domain name that matches your online store and brand
Your domain name is a way that visitors find, remember and share your website on the web. Branded domains stand out because they stand for something. When people hear branded domain names, there is a trust factor there. You can use a domain name generator to help you create a unique, branded domain name based on your initial domain idea and keywords.
Make sure your domain name is easy to pronounce and type
Original, novel domain names are memorable, but not always a good thing. It only works if people can actually speak your domain name. It also makes the name easier to remember, increasing the odds that people will visit the website and pass it on to others.
2. Choose a hosting provider
It's also important to choose a hosting provider that's right for your business. If the domain name is for customers to find your online store, then hosting will contain all of your store's website pages and necessary files, while also keeping your website running fast and smoothly. Some popular ones recommended for you are, Hostinger, Dreamhost, and SiteGround.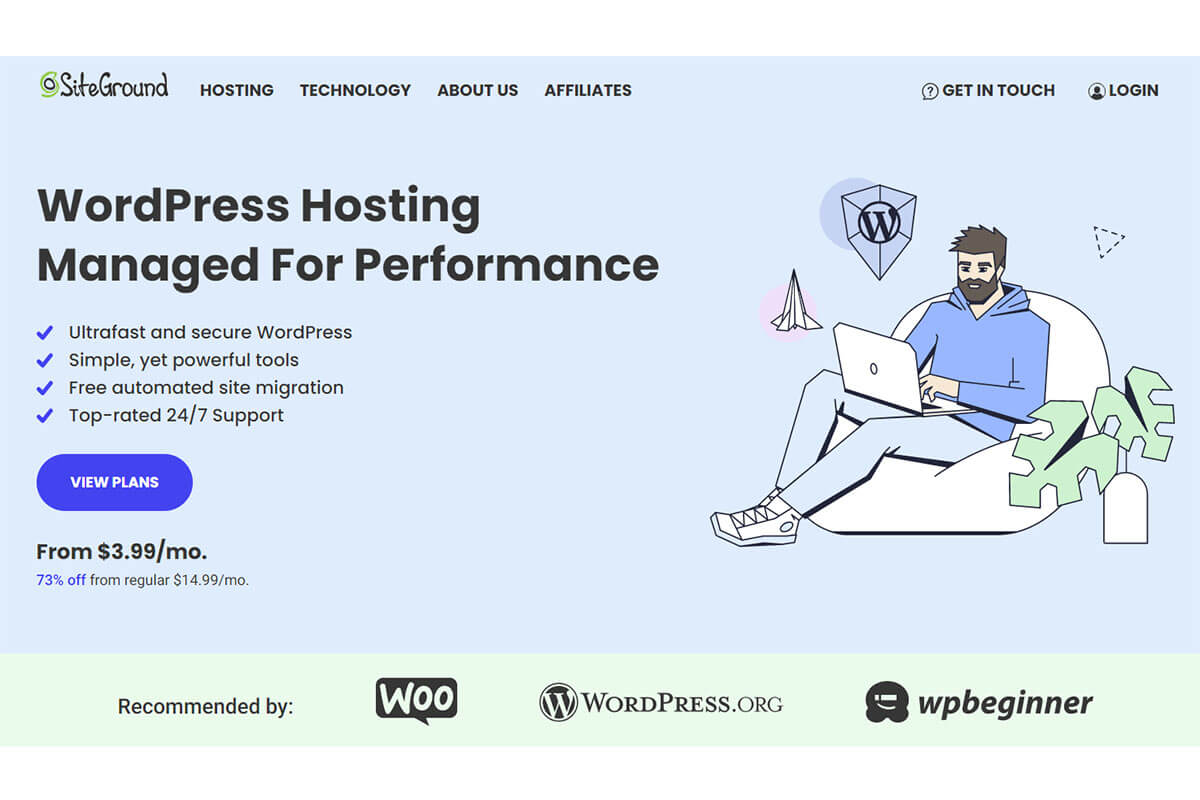 While there are many hosting companies available, there are still some aspects that you need to be aware of before choosing a hosting provider:
Make sure to be safe
Guaranteed uptime of the website
Support for backups, upgrade options, and plugin compatibility
Step 2: Install the WooCommerce plugin
WooCommerce is a free plugin available in the WordPress plugins directory which you can install directly from your dashboard. Below are some steps to help you find and install WooCommerce.
1. Log in to your WordPress backend, find "Plugins" in the left navigation column and click "Add New".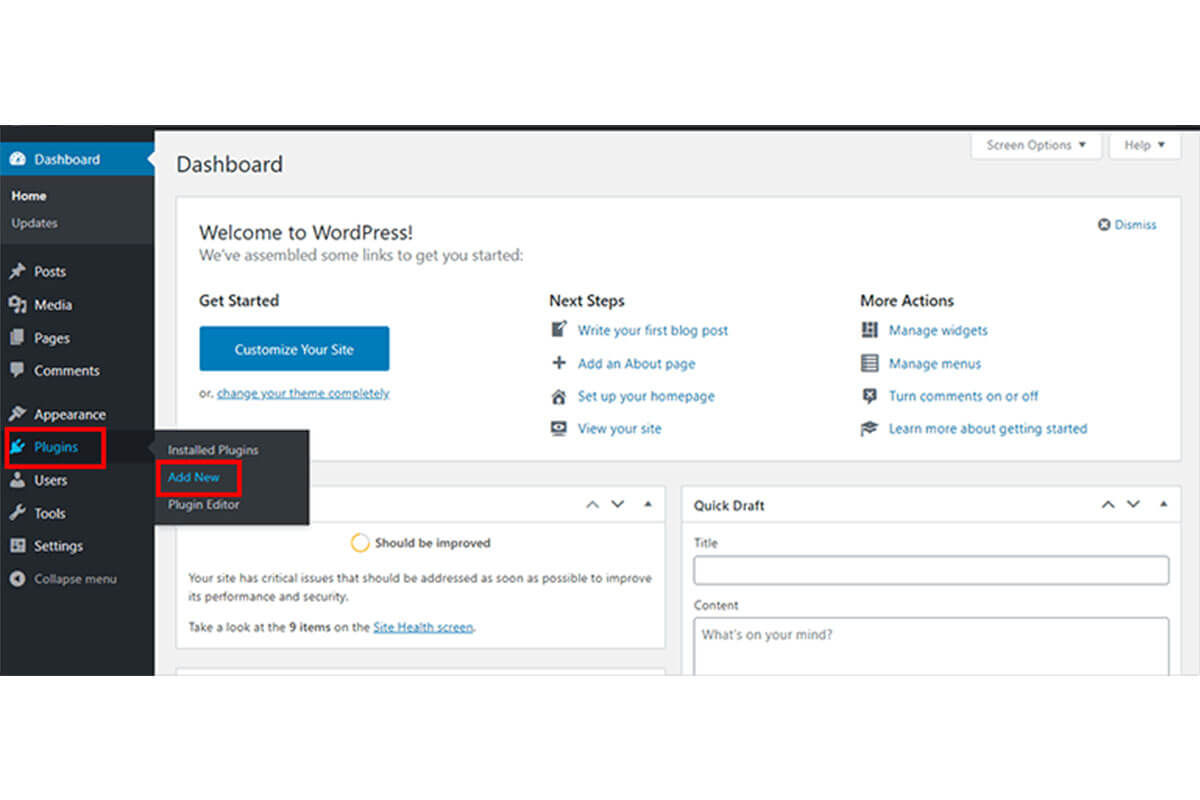 2. Type "WooCommerce" into the search bar in the upper right corner of the screen and press "Enter". Then click the "Install Now" button.
3. After doing this, you will see at the top of the screen: Plugin activated. And you will notice a set of new links on the left navigation column of your dashboard.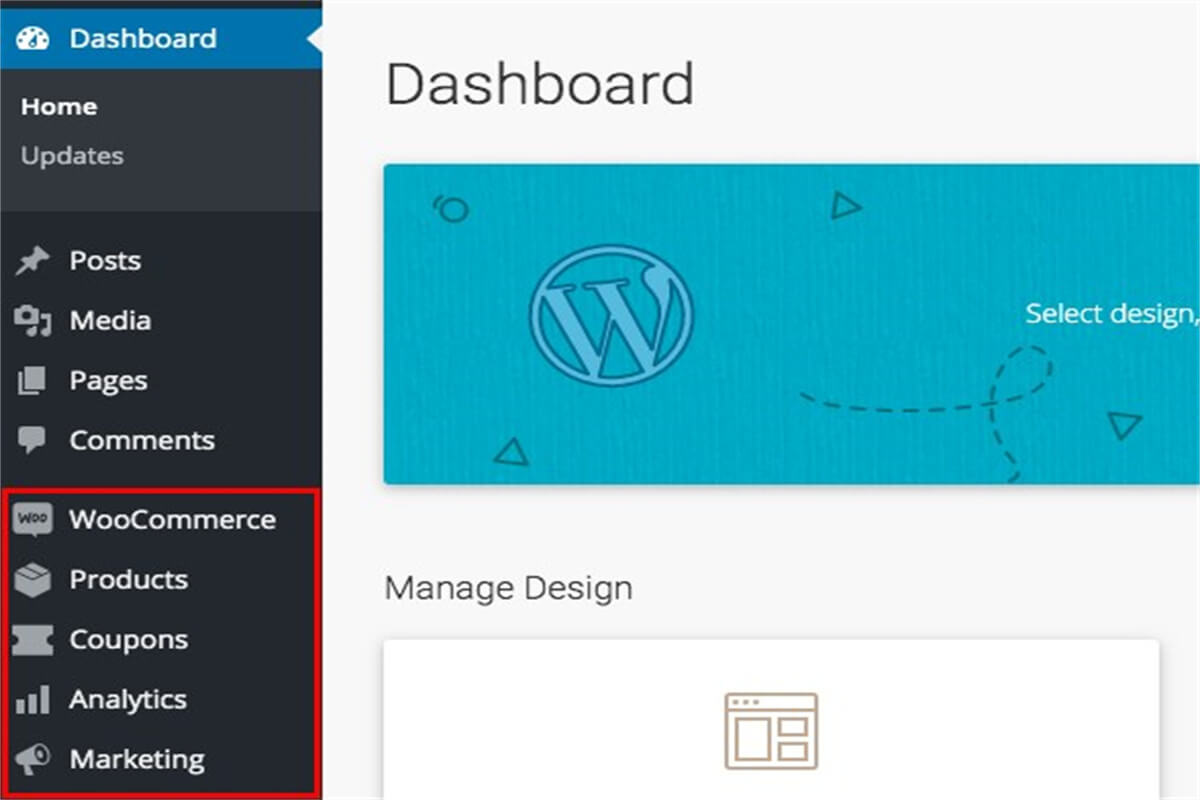 A setup wizard will appear right after activating the WooCommerce plugin. This setup wizard is a six-part guide for you to set up your online store. While filling out, you can also choose to set it up later by clicking "Not right now".
Step 3: Choose a suitable theme
The theme of your website determines what your store looks like. Since this is the most intuitive content people will see when they visit your website, it will play a big role in how likely people are to buy from your store.
If you're on a budget, you can still find lots of free WooCommerce themes. If not, it's usually a good idea to buy a premium option.
Here are a few things to keep in mind when choosing a theme:
It is often more attractive to provide a simple and clear design and layout, which determines whether your visitors have a good shopping experience and are willing to spend more time and purchase.
When setting a theme you also need to consider whether it is relevant to your niche, which means you need a theme that reflects your niche. Often such a unique theme can attract customers and display your store intuitively, making it clear at a glance.
Website speed and performance
Most studies agree that pages that take longer than three seconds to load lose around 53% of mobile users, and more than 40% of visitors who had a bad experience said they'd share that bad experience with others. Speed is also an important ranking factor for SEO, so it's important to have a theme that offers a fast-loading and secure experience.
No matter which theme you install, you'll have to do some design and customization to match your branding. A theme should give you control to change or update customizations like colors, backgrounds, sidebars, and more.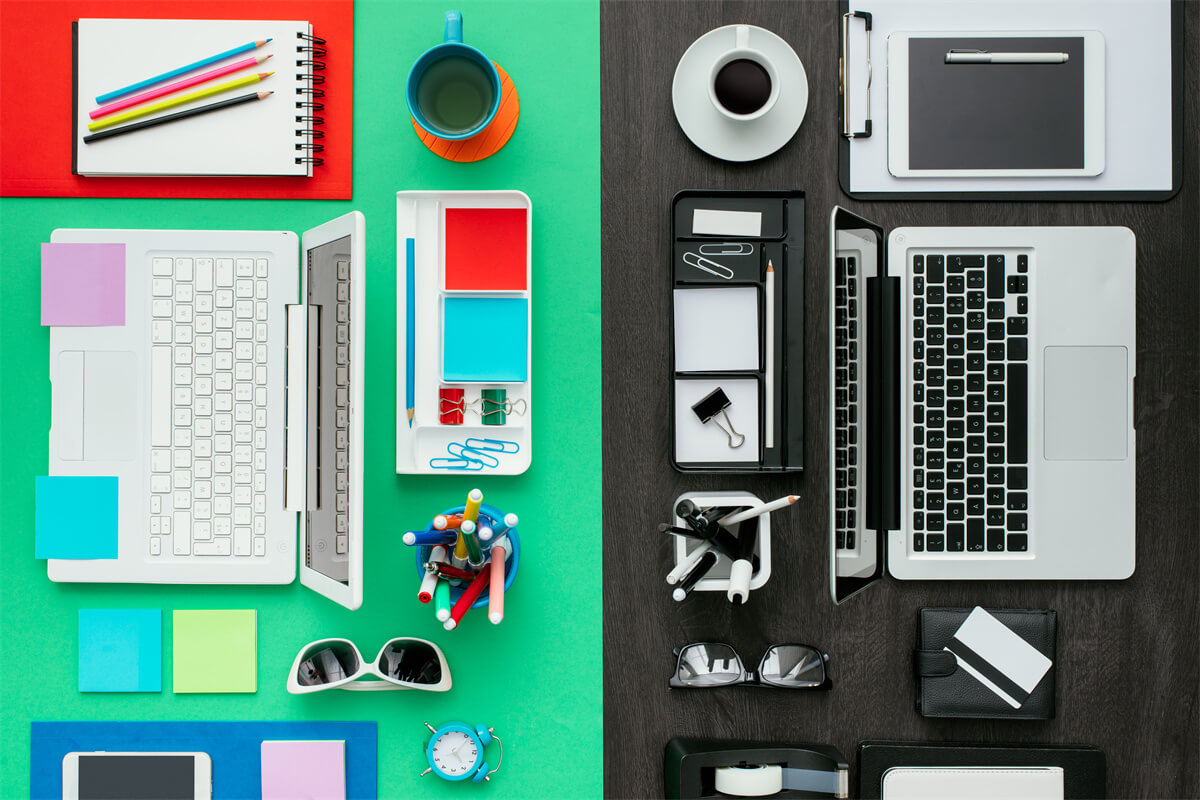 When installing the theme, you can use the default theme or customize the theme you want to display in your store. If you choose the right theme, it will ensure that your store is always fast and reliable, while providing a great shopping experience that converts visitors into customers.
People find your website by searching for products or content on search engines. So you have to make sure that all elements of your website are SEO optimized, including the theme of your chosen website. Your theme must come with built-in SEO features to help you stand out from the crowd.
Step 4: Choose a product
Before adding products, you need to select the products you want to sell. So what should you pay attention to when choosing a product? Here we can give you some good suggestions for your reference:
Trending products You can refer to the products that are in line with the current trend and you are also interested in. It is recommended to use Google Trends, a tool that analyzes the popularity of top search queries in Google Search.
Profitable products Try to choose products with relatively low prices and make sure your products are profitable. Though there may be different profit margins for various niche, you need to ensure enough margin when choosing your products. After all, your business is meant to earn a profit, and remember to cover the other costs like marketing, shipping, tax, etc.
Small and light products Pay attention to the size and weight when choosing the product, because it will directly affect shipping costs, and some international logistics will have restrictions on this. During the product selection process, try not to select items that are huge and heavy. In addition to size, the fragility of the product is also an important factor to consider.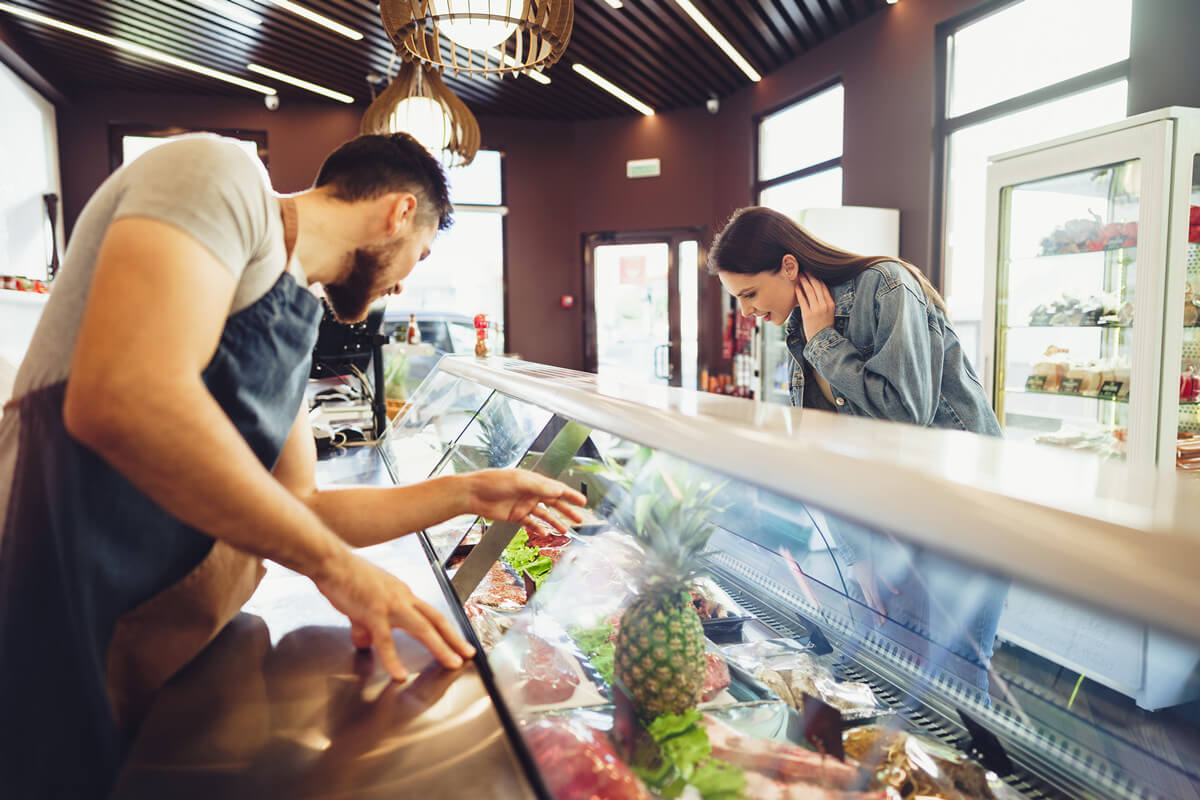 Step 5: Choose the right supplier
For a dropshipping store, it is also important to find quality suppliers who will fulfill promptly on your behalf.
There are many online marketplaces where you can find dropshipping suppliers and vendors from all over the world. You can also look for keywords like "supplier", and "wholesaler". However, due to inexperience, it is possible to take the risk of encountering unreliable suppliers. The solution to this difficulty is to choose an agency platform that integrates with your store. Some recommended ones are:
If you're looking specifically for products from the US and Europe, Spocket is one of the most popular dropshipping suppliers. On this platform, you will be able to choose from a wide range of original products from US and EU suppliers.
Sup Dropshipping is a dropshipping and distributing platform dedicated to supporting customers all around the globe, helping you to launch and develop your online business easier with zero inventory. It's also easy to integrate the service with your WooCommerce store. Sup Dropshipping manages the entire supply chain responsibly and is committed to the highest standards through competitive pricing, quality, and reliable delivery.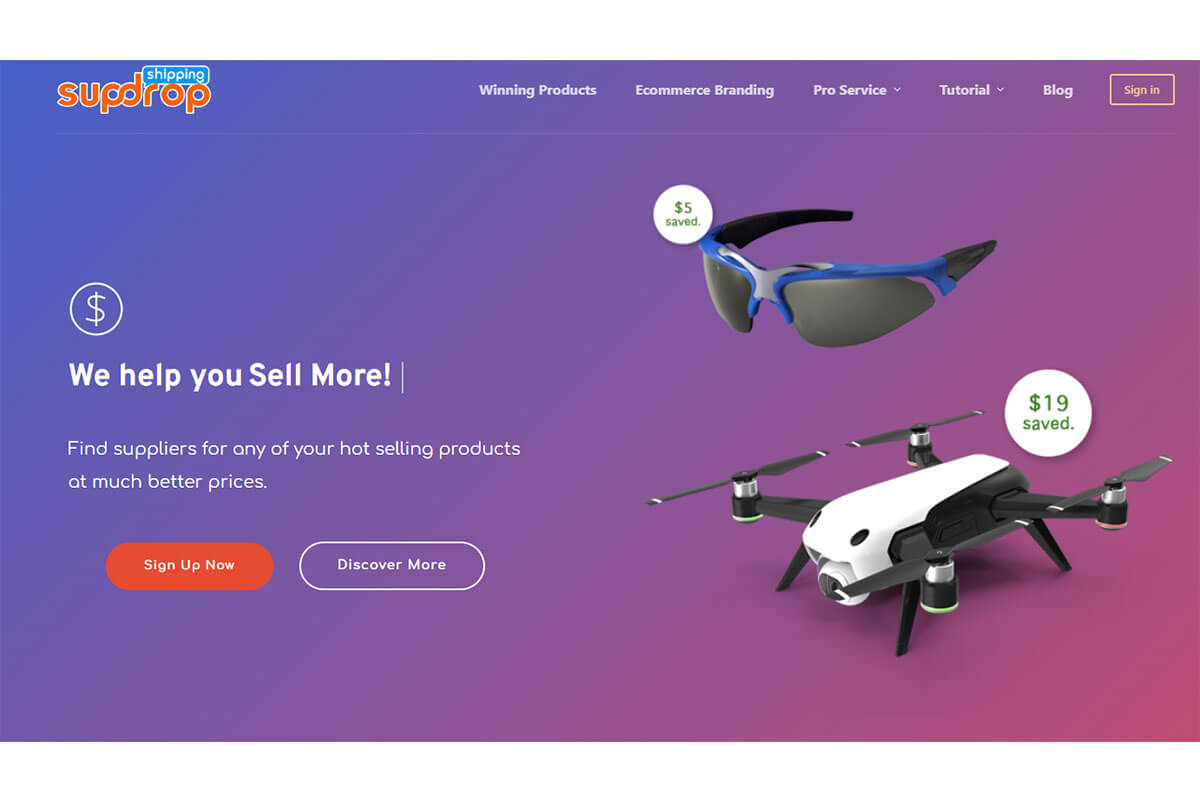 Doba integrates easily with popular e-commerce platforms and marketplaces. Since they verify the quality of their dropshipping suppliers, you can be assured of a quality product. Also, the fulfillment process is very simplified and you will be able to provide a great user experience.
Step 6: Add products
Once you've decided on the product you want to sell and selected the suppliers, it's time to start adding products to your store. There are two ways to add products:
1. Add products manually
If you want to add some products in small amounts, then adding them manually will be more suitable for you, which will help you set the appearance and details of each product.
First, find "Products" in the left navigation column of the dashboard and click "Add New". Then you enter the product name and description, upload product images, set the product price, and set other options about the product.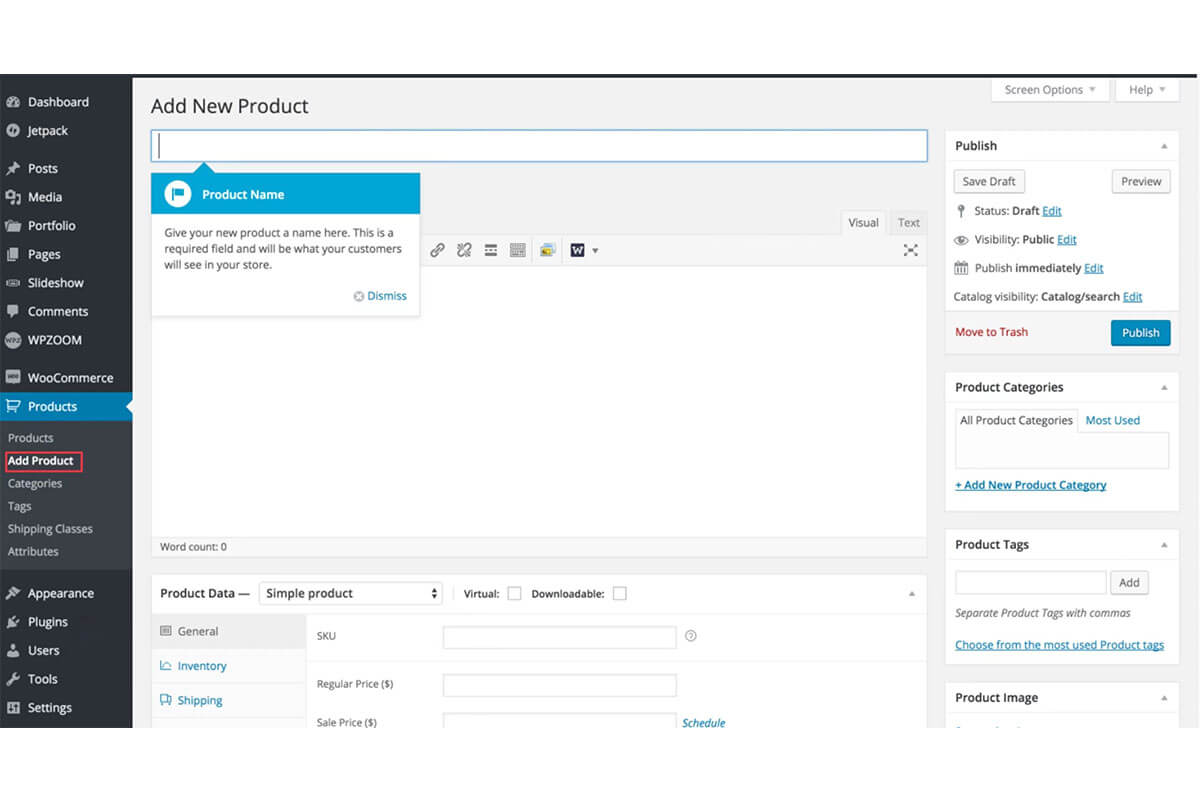 2. Add products with plugins
If you want to add multiple products at once, then you need a plugin to help you do that. This type of plugin will offer you options for product customization while also making it more convenient and saving your time. Such as WooCommerce Product Add-Ons, YITH WooCommerce Product Add-Ons, and so on.
Frequently Asked Questions
Does WooCommerce take a percentage of sales?
WooCommerce Payments has no setup charge and no monthly fees. You pay 2.9% + $0.30 for each transaction made with U.S.-issued credit or debit cards. For cards issued outside the U.S., there's an additional 1% fee.
Can I use WooCommerce without WordPress?
No, you can't run WooCommerce without WordPress, it's a WordPress plugin. WooCommerce has always been known for its ability to only integrate with WordPress websites since the entire platform itself is built on top of WordPress.
Is WooCommerce difficult to use?
Once you've gone through the initial setup steps for your WordPress website, you'll find that using WooCommerce is as easy as using Shopify. If you are unfamiliar with buying domain names and hosting, you can find solutions by buying other people's existing stores, looking for VA, or contacting our platform's customer service.
Conclusion
I believe that after reading our article, you must have a certain understanding of WooCommerce. As you see, using WooCommerce is actually not too difficult. WooCommerce allows you to build your store with full control over its look and feel.
In the process of opening the store, if you encounter any problems, you can also contact our customer service for help. We can minimize your lead time, provide high-quality products, competitive prices, insight into the latest industry trends, 1-on-1 contact, and improve your product packaging.

If you have any questions or suggestions for improvement, please feel free to let us know in the comments section below!