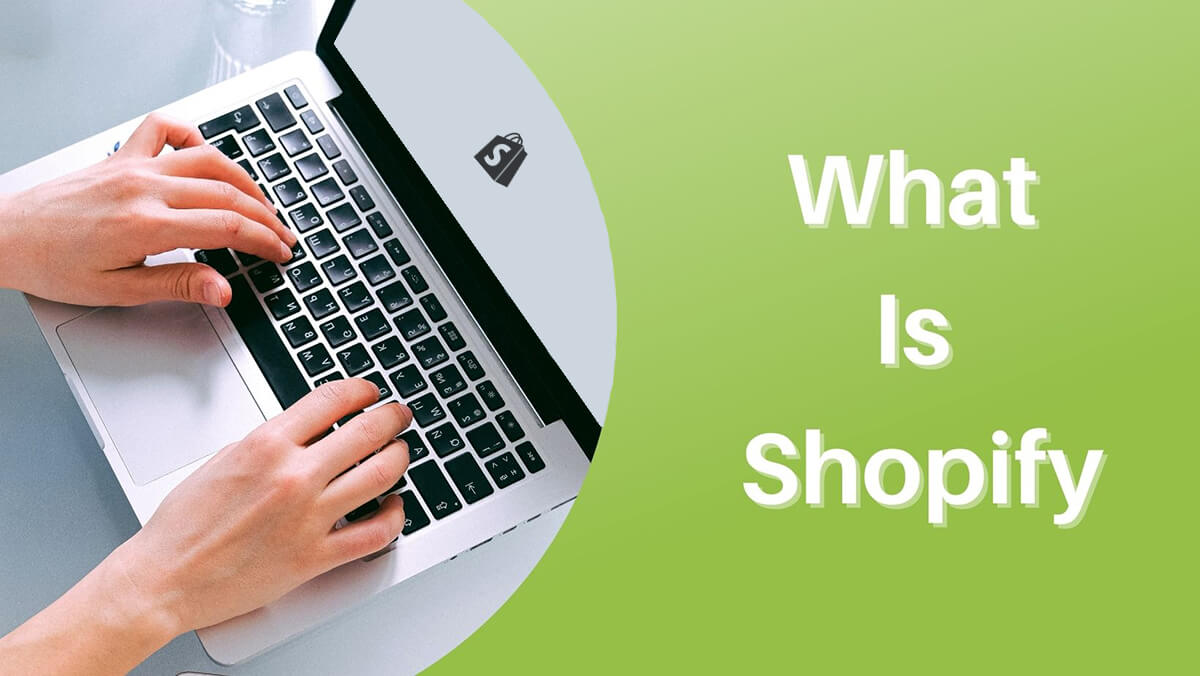 Shopify is a leading eCommerce platform for starting a store and running an online business. Thanks to its outstanding features, it has been the go-to choice for millions of entrepreneurs.
But the reason why you come here might be that you know little about what exactly Shopify is even if you have heard it many times.
How does Shopify work? Is Shopify the right fit for you? How to set up a Shopify store?
In this article, we get almost everything you need to know about Shopify covered. Read on to explore more!
What is Shopify?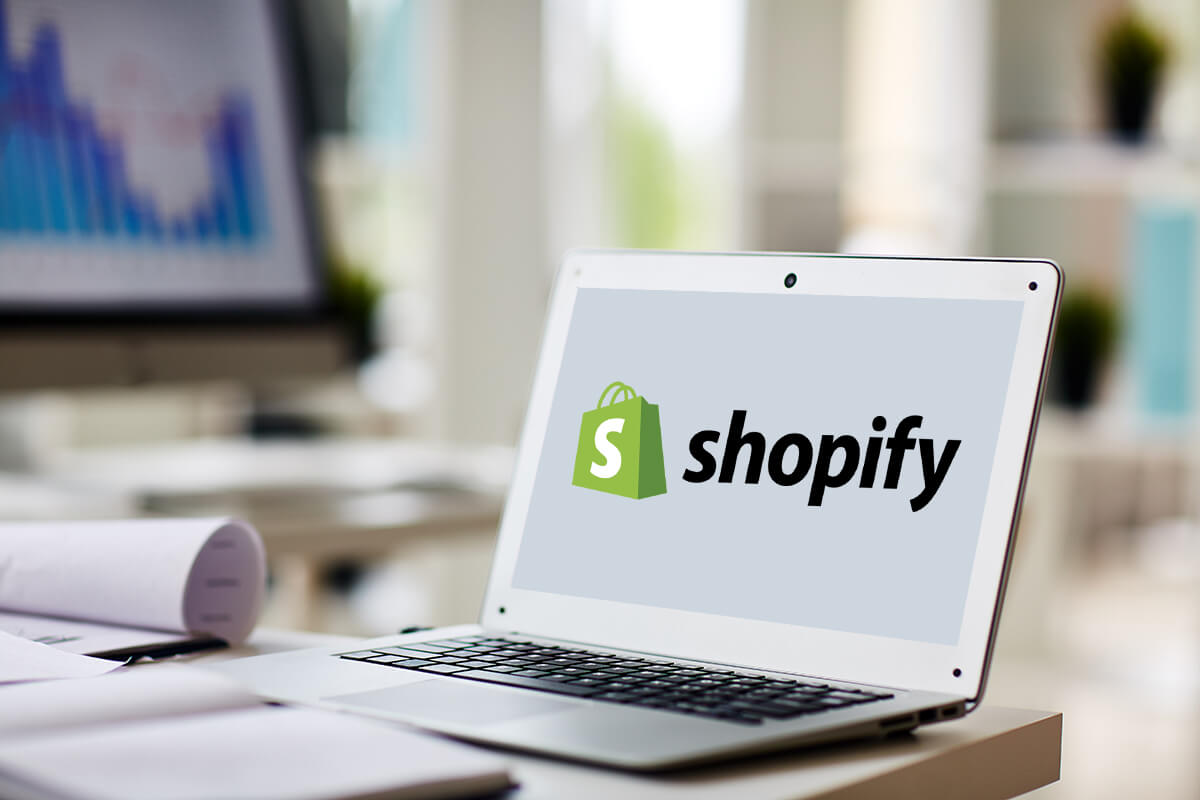 Shopify is a well-known eCommerce platform that you can use to set up an online store easily. It allows you to start, manage, and grow your business in an all-in-one platform.
Shopify provides a comprehensive set of tools and services for building, customizing, and managing your store. With tons of Shopify themes available, your website can be designed without efforts and looks well on various devices.
In addition, Shopify has a wide array of features that encompass marketing, analytics, and seamless third-party integrations. These features make it convenient and easy to develop your business.
How does Shopify work?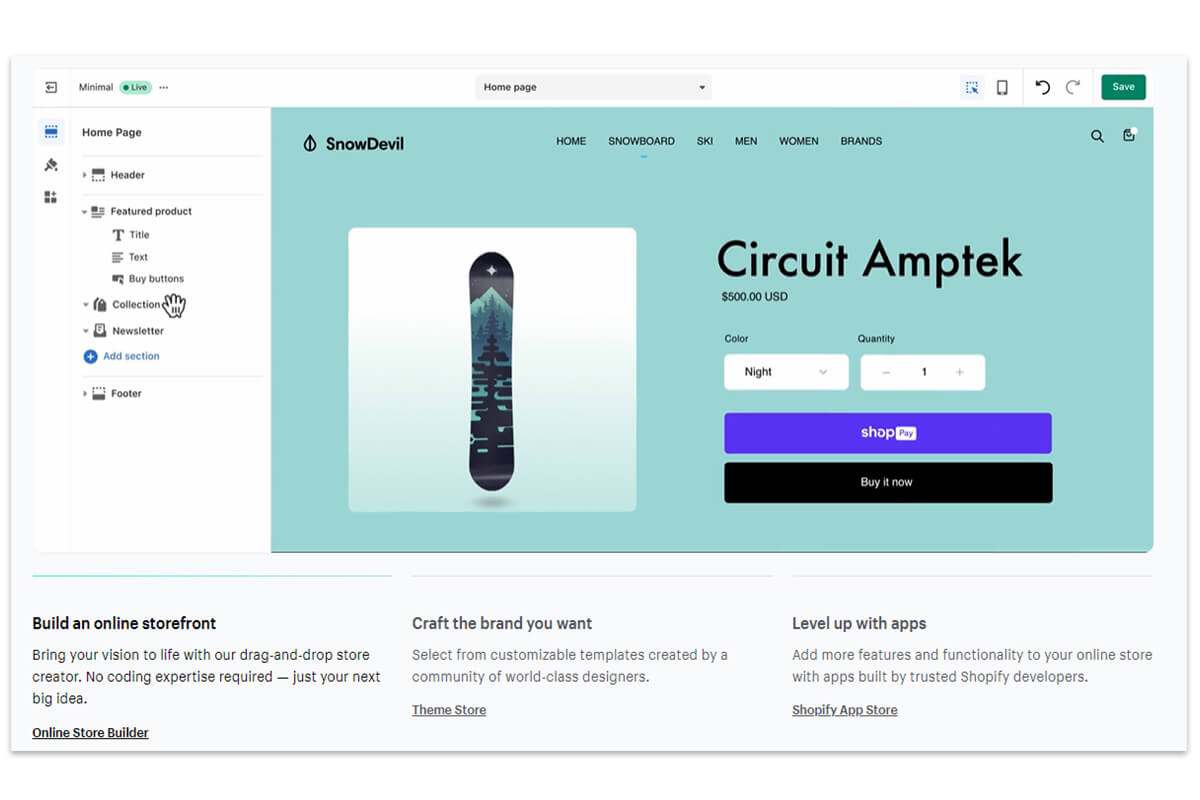 Shopify is an all-in-one solution for businesses of different sizes. It works by providing you with a suite of tools and services to simplify the process of starting and managing an online store.
Create a store
You begin by signing up for a Shopify account and selecting a pricing plan that suits your needs. Then you choose a domain name for your store or use an existing one.
Shopify offers a wide range of professionally designed templates and themes. You can choose one and customize it to create a unique and visually appealing storefront. Even if you have no coding skills, you can create a store with Shopify quickly.
Manage products
You can add and manage your products within the Shopify platform. This includes adding product descriptions, prices, images, titles, etc.
Shopify supports various product types, including physical products, digital downloads, and services. You can set up product variants, such as different sizes or colors, and assign SKUs and barcodes for inventory management.
Process payments
Shopify provides a built-in payment gateway that allows you to accept payments from customers. It also supports various third-party payment gateways for added flexibility.
The platform ensures secure transactions, safeguarding customer payment information.
Manage your store
Shopify offers features for managing inventory, processing orders, and handling customer data. You can track inventory levels, fulfill orders, and generate reports to monitor the performance of your business.
Market your business
There are various tools for marketing and promoting products on Shopify. You can create and manage email marketing campaigns, integrate with social media platforms, and optimize your stores for search engines (SEO).
Customer support
Shopify offers customer service through various channels, including email, live chat, phone, and social media. Whenever you encounter any problems, their customer service is available to you.
Pros and Cons of Shopify
Nothing is perfect. Shopify is no exception. It comes with both advantages and disadvantages.
Take a look at them here.
Pros:
Easy to set up a store, no technical skills are required.
Little investment is needed to start your store.
A variety of themes that are customizable and mobile-responsive.
A lot of third-party apps and integrations to add extra functionality to your store.
Customer support through various channels is available 24/7.
Starting, managing, and scaling your business in one place.
Selling across various channels with a POS system
Cons:
Additional transaction fees if you don't use Shopify Payments.
Extra charge for advanced themes and third party apps.
Limited design freedom without coding knowledge.
Shopify pricing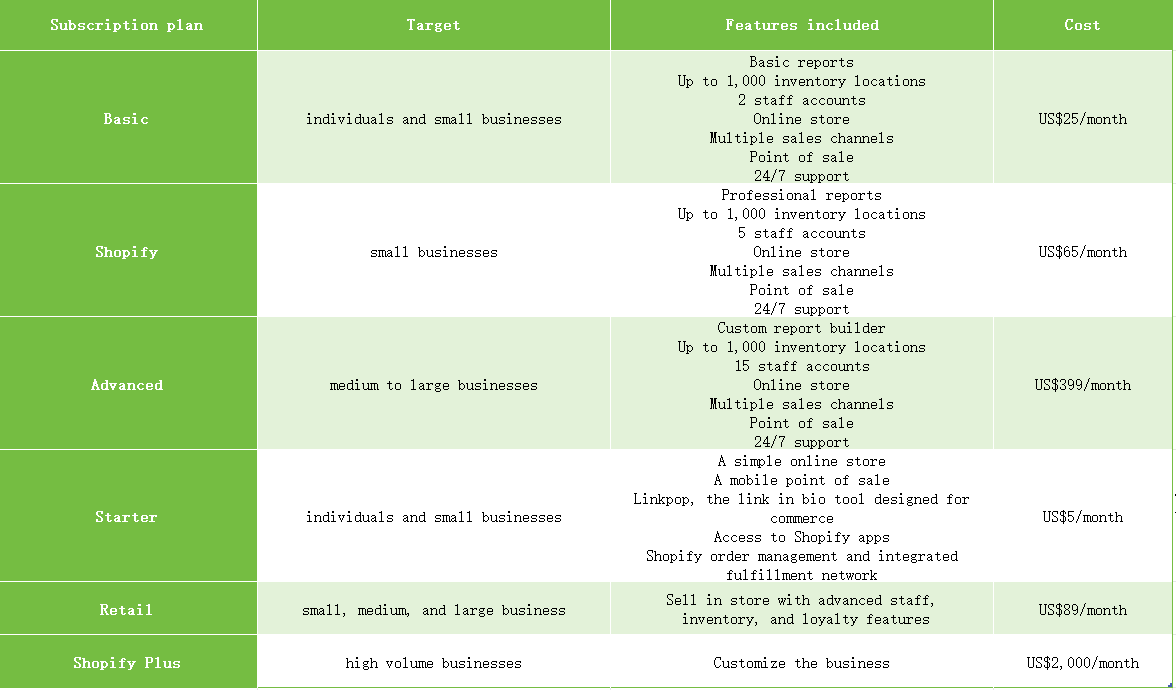 In terms of pricing plans, Shopify gives you multiple choices to meet your demands. You may choose a plan according to your needs and budget.
Starter: This plan costs $5 per month and transaction fees for each sale are only 5% when you use Shopify Payments. One feature included is that it allows you to sell at events and through social media and messaging apps. If you want to test a business idea or save money upfront, this subscription plan is the right fit for you.
Basic: This Basic plan costs $25 per month and includes all the essentials to set up an online store, such as up to 1,000 inventory locations, 24/7 customer support, and various sales channels.
Shopify: Shopify costs $65 per month and includes additional features like professional reports and 5 staff accounts.
Advanced: This plan costs $299 per month and is designed for medium to large businesses. It includes customized reporting and 15 staff accounts.
Shopify Plus: Shopify Plus is a customized enterprise-level solution with pricing that varies based on individual business requirements. It is designed for high volume businesses with advanced needs.
Retail: A Retail plan needs $89 per month. If you have a retail store with Shopify, you may subscribe to this plan to facilitate your business.
In addition to the monthly subscription fees, you need to pay transaction fees if you don't use Shopify Payments. Transaction fees vary from pricing plans, usually 0.5% to 2% per sale. Besides, you can be charged fees for third-party apps or integrations.
Shopify payment methods
Shopify accepts multiple payment methods that you can use to collect payments from your consumers.
Here are some of the most important Shopify payment methods.
Shopify Payments
Shopify Payments is an integrated payment gateway on Shopify. It allows you to process payments in your store without involving any third-party solution. With this payment gateway, all personal information and payment details will be more secure. Additionally, you don't need to pay transaction fees if you choose this payment option.
PayPal
PayPal is one of the most popular payment methods around the world. It is also one of the most common Shopify payment methods.
With PayPal, you can accept payments without having a PayPal account. When you cancel an order in Shopify, the amount will be automatically refunded to your customer. And you don't have to visit your PayPal account.
Another advantage of using PayPal is that it provides buyer protection. Your customers will be more confident to buy from you if they can make payments through PayPal.
WorldPay
WorldPay is another payment method on Shopify. This payment gateway has gained a presence in more than 100 countries worldwide. It is good to expand your reach to customers in different countries and regions.
WorldPay provides consumers with a safe environment with fraud protection. This can boost your customers' trust in you when you accept it as a payment option. In addition, the transaction fee through WorldPay depends on your turnover. You won't face a heavy burden when your store doesn't run well in a period.
Amazon Pay
Amazon Pay is a payment method that is owned by Amazon, one of the largest online retailers in the world. Using Amazon Pay means your customers can make payments to your Shopify store with their Amazon account.
This payment method is a good choice for customers who are already familiar with Amazon and have their payment information stored there. It's quick and easy for customers to checkout, as they don't need to input their credit card information or shipping address.
Klarna
Klarna is a widely used payment method available on Shopify. With Klarna, you can offer your customers a flexible and convenient way to make payments. They can choose to pay later, pay in installments, or traditional card payments at checkout.
Read Top 8 Payment Methods for Your Shopify Store for more detailed information about Shopify payment methods
What products can you sell on Shopify?
You can sell a wide variety of products on Shopify. Here are some common types of products to sell:
Physical products: You can sell tangible goods like clothing, electronics, home decor, beauty products, and more. Shopify is well-suited for e-commerce businesses that ship physical products to customers.
Digital products: Shopify supports the sale of digital products such as e-books, software, music, online courses, and digital artwork. Customers can download these products after purchase.
Services: You can offer services and bookings through Shopify, including consulting, event planning, personal training, and appointment scheduling.
Subscriptions: You can set up subscription-based businesses selling products like subscription boxes, magazines, or access to premium content.
Handmade and crafted Items: If you create handmade or custom goods, Shopify can be an excellent platform for selling items such as jewelry, artwork, and artisanal products.
Vintage and collectibles: If you have a collection of vintage items, antiques, or collectibles, you can sell these unique products to collectors on Shopify.
How to start a Shopify store?
Creating a store was ever complicated. Website hosting, coding skills, and design experience are all required to get started. But with Shopify, the situation has changed. Now you can start a Shopify store with 8 simple steps.
1. Find your niche
A niche is a small segment of a market. If clothing is the market, the category of dresses or T-shirts will be a niche example.
Finding a niche makes it easy to target the audience who are more likely to purchase. Your marketing will also be easier.
More importantly, you can face less competition, and the chance of success increases.
So identify what you are interested in and come up with a business idea. Then do market research to find out the problems your customers encounter. Think about what products or services you can sell to solve these problems.
2. Create a Shopify account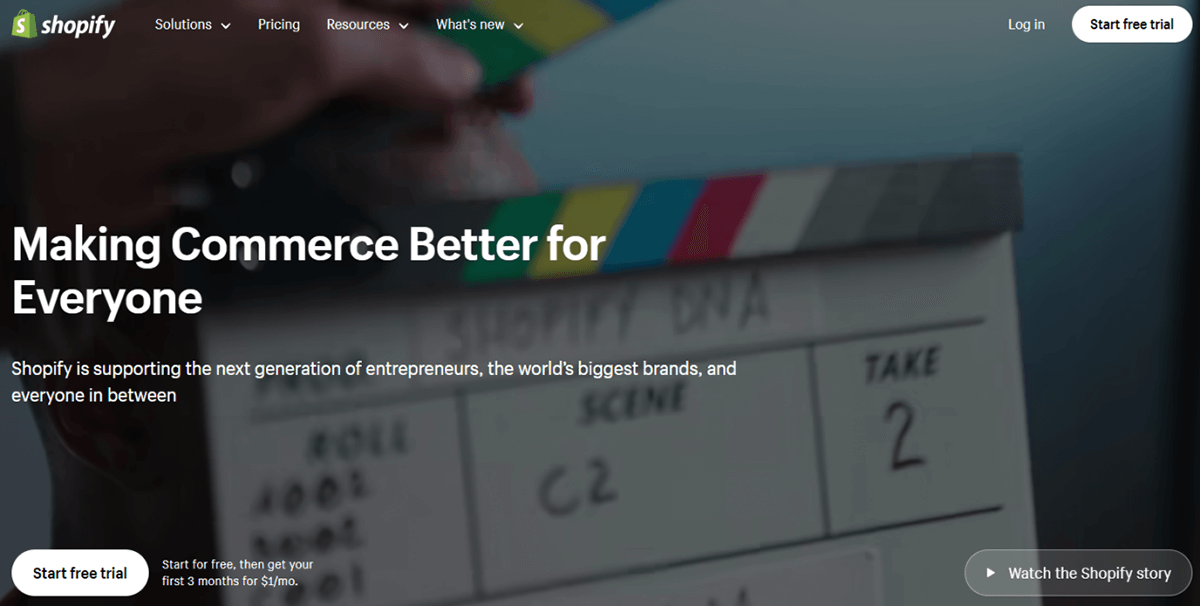 Before starting to sell on Shopify, you must register a Shopify account. The registration process is simple. All you need is to prepare an email address and tick an option in each step along the way.
After you create your account, Shopify offers you a 3-day trial. And then you pay $1/month for the first 3 months of your subscription plan.
What is worth noticing is that your domain name will be automatically generated in the process. You can modify it in the settings later on.
3. Add products
Adding products is one of the most important steps to start your Shopify store.
You can choose to add products manually. But using a third party app will streamline this process. There are tons of apps in the Shopify app store for importing products automatically.
Take Sup Dropshipping for an example. Sup Dropshiping is a one-stop solution for dropshipping. With this app, you can source products, customize products, manage inventory, and fulfill orders in one dashboard. A wide range of products of high quality are available and affordable on this platform.
Learn about how to install Sup Dropshipping in your store.
After installing the Sup app, it is time to find products and import them to your store. No more tools are needed, and just a few clicks are enough to list products in your store.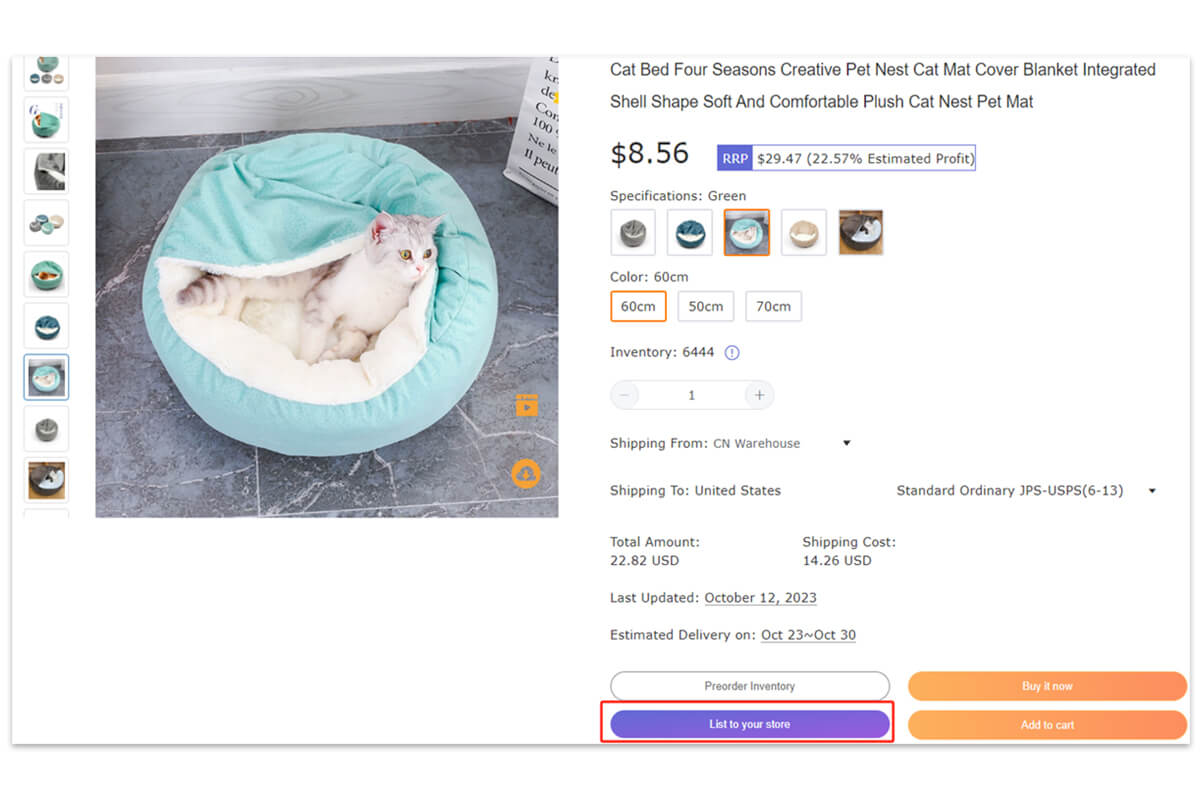 Here is how to source and list products to your store with Sup Dropshipping.
If you are also not sure about what products to sell, you may read our guide on how to find winning products or contact our customer service for recommendation.
4. Customize your store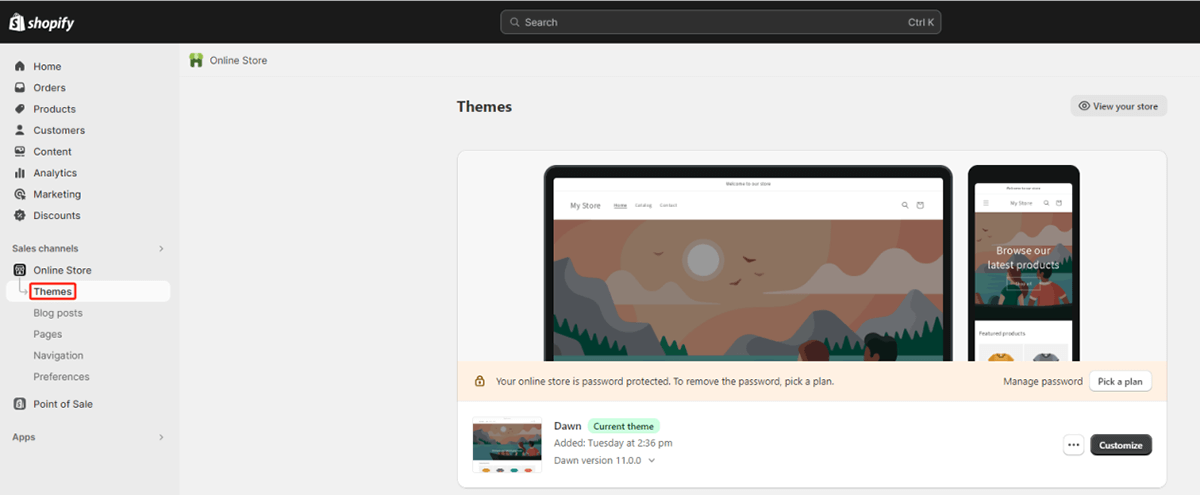 Your customer gets the first impression of your brand when they first head over to your storefront. So you must customize your store to leave a lasting impression on them.
Shopify provides various paid and free themes for you to customize your store. Even if you have no design experience, the task is a piece of cake with a Shopify theme.
Click on the button "Themes" under "Online Store" and you can see some recommended themes. Or you can visit the Shopify Theme Store to browse more themes. The theme you decide on should be concise, user-friendly, and easy to customize.
Except for the theme, you might customize your domain name, too. Nothing wrong with having a domain like yourstorename.myshopify.com. But a customized domain like yourstorename.com is good for brand building.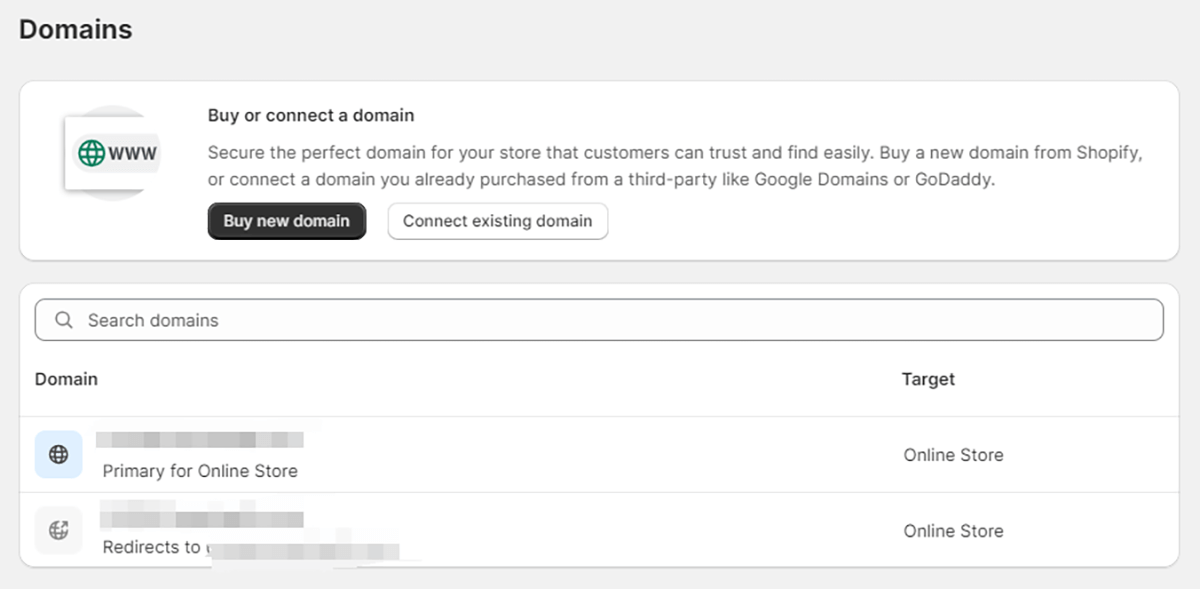 If you have an existing domain, you can connect it to your Shopify store. Alternatively, you can buy a new domain. Typing a word related to your business into the search box, and Shopify will recommend you different domains. Usually, a website with dot com is much easier to rank on the search results. And many popular brands use such a domain.
5. Complete store details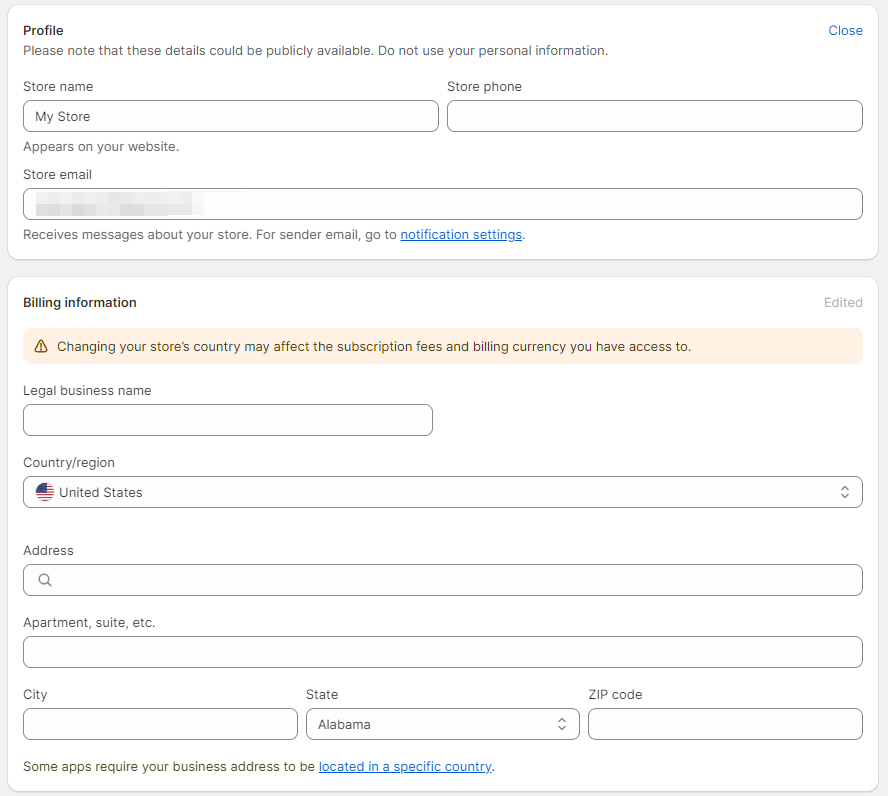 Now it comes to completing your store details, such as the store profile, billing information, and store currency.
In this part, your store name had better be the same as the domain name. This is good for branding consistency and helpful for customers to remember it.
As for the billing address, you can fill in the location where your market is based. Keep the currency aligned with the region. It will help your customers better understand how much they pay for their items.
6. Set up payment providers
Shopify supports various payment providers for accepting payments. But their own payment gateway, Shopify Payments, is the most simple to use. Shopify Payments is easy to set up on your account. Orders processed through this payment gateway are exempt from transaction fees. The drawback is that Shopify Payments is only available in some regions and countries. Check it out if you are in these regions or countries.
7. Set your shipping rates
Shipping times and costs are essential factors customers consider when shopping online. By setting shipping rates, your customers can know where you ship to, how long it takes, and how much it is.
It is recommended to offer free shipping in your Shopify store. Compared with products charged shipping fees, consumers are more likely to buy those with free shipping. Just remember to include the shipping cost in the product price if you want to turn a profit.
8. Choose a pricing plan and launch your store
The last step to set up a Shopify store is to choose a subscription plan and launch the store.
As a beginner, the Basic plan is enough for you. You pay only $25 per month and get many features to run your online store. There is little upfront investment, and you face minimal risks.
Conclusion
Shopify is a leading website builder that allows you to start a store within a few hours. Though it comes with some disadvantages, such as monthly fees and limited customization options, the advantages can overshine them.
If you have no coding skills and want to start a business with little investment upfront, try Shopify and it may reward you in a way you can't imagine.
Related articles: