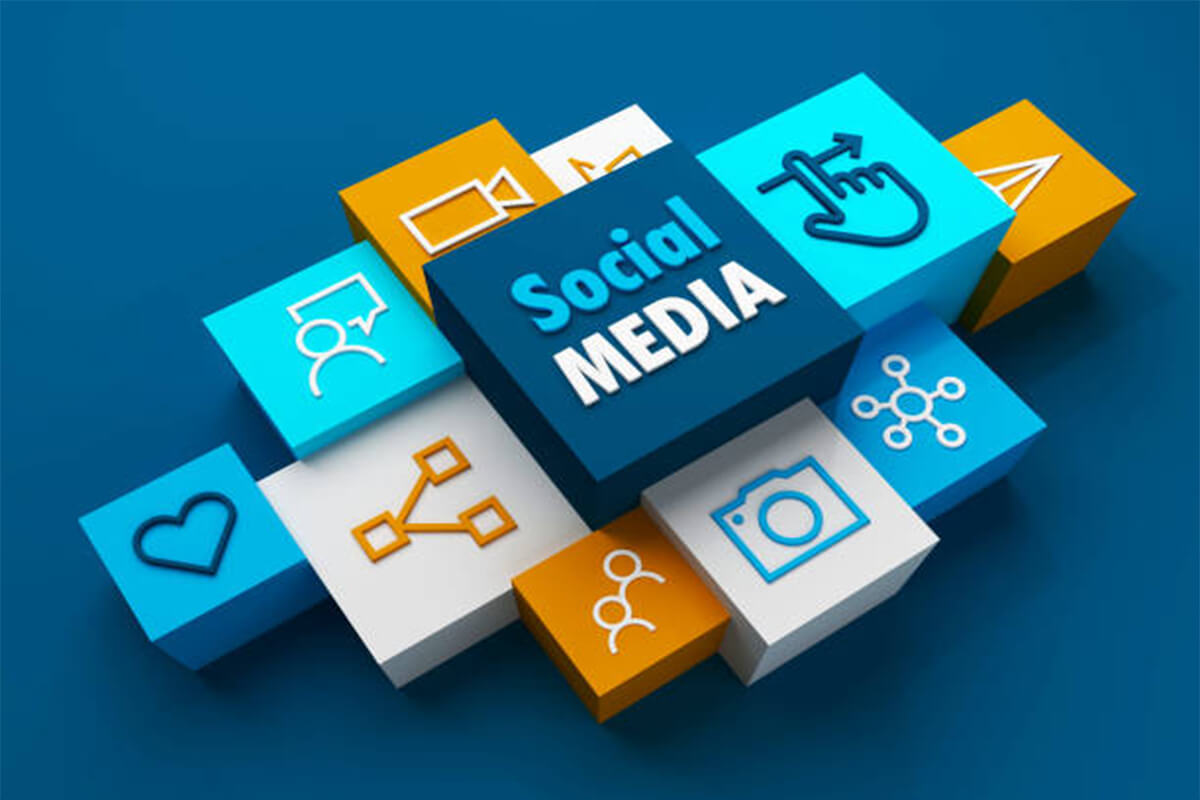 Dropshipping is one of the best ways to get into e-commerce without a huge investment. It is a huge market and emerges globally in this digital era. So, when buyers have so many alternatives, it is already challenging to stand out. Therefore, dropshippers should focus on marketing to reach potential customers. But how?
It's well known that social media is a marketing channel that many e-commerce brands have used effectively to drive store growth. According to Statista, the number of social media users in the United States was forecast to continuously increase between 2023 and 2028 by in total of 22.8 million users (+7.4 percent). You can estimate the hype and power of these platforms.
So in this article, we've compiled 5 social media tips to spark a new change for your dropshipping business.
What is Social Media Marketing?
Social Media Marketing (SMM) is the use of social media platforms to promote products or services. It involves creating and sharing content on social media networks to achieve marketing and branding goals. With SMM, you can drive organic traffic to your online store and eventually generate more sales. Better yet, marketing on social media platforms also allows you to amass a loyal audience for your brand and products.
Although social media marketing may seem like an easy task compared to others, that doesn't mean you just need to create a business account and promote your dropshipping store. It requires some qualitative goals and strategies that must be managed properly to achieve the desired results.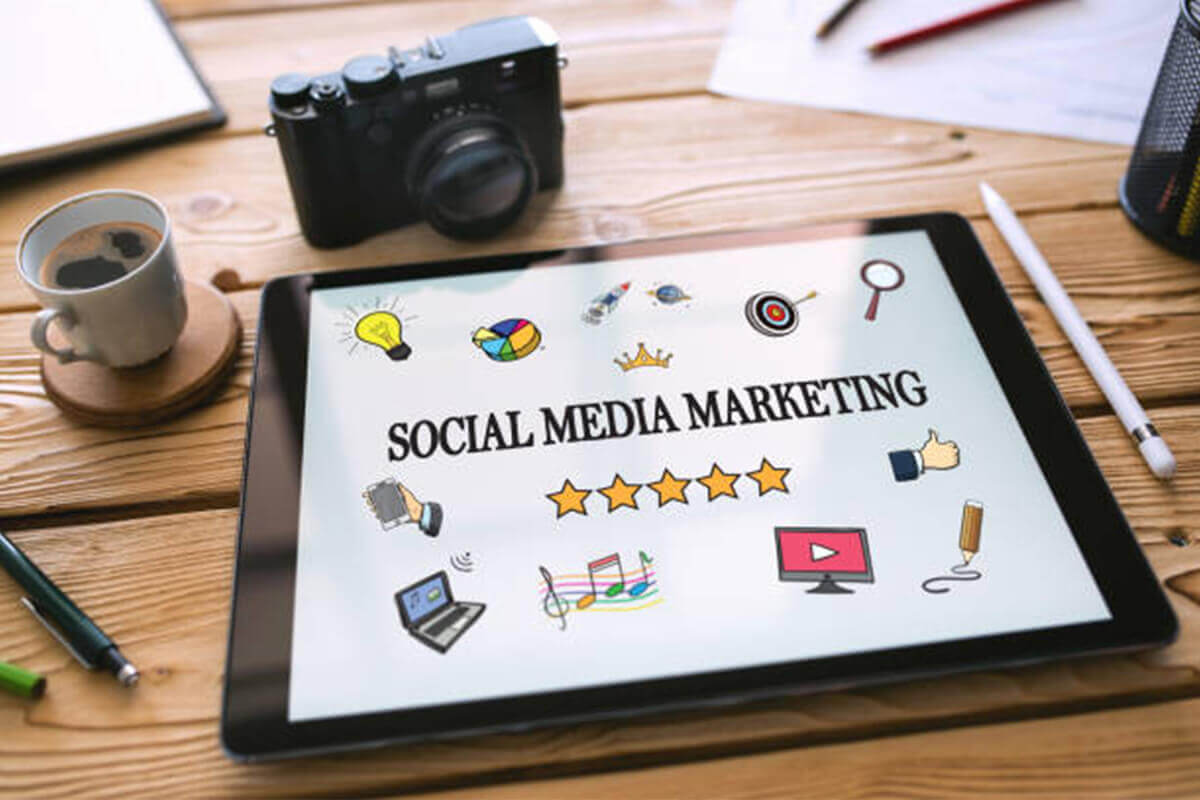 Popular Social Media Platforms for Dropshipping
To build social media presence, you need to know the different platforms and what kind of features each one has. This helps you use each of them more effectively for your dropshipping business.
Social media platforms with the largest number of users are as follows:
Facebook
With roughly 2.96 billion monthly active users, Facebook is a very popular platform. Dropshippers can take advantage of many features on Facebook. This includes features like Facebook Shops, which allows businesses to create customizable online storefronts on Facebook and Instagram, and Live Shopping to sell products directly during live broadcasts.
Facebook remains one of the most popular advertising platforms, you can run ad campaigns with Facebook Ads Manager and track their performance. You can also reach your desired audience with new ad formats such as Story Ads and Playable Ads, as well as new targeting options.
Instagram
With over 2 billion monthly active users, Instagram remains one of the most popular visual platforms. Instagram's global popularity and its focus on visual content indicate that Instagram ads for dropshipping can get potential buyers.
Instagram's new Reels feature has become increasingly popular, with users and businesses leveraging the short-form video format to create attractive content. This presents a new opportunity for online businesses to showcase products and services in a creative and engaging way. You can also consider partnering with Instagram influencers to drive organic traffic to your brand.
TikTok
Launched in 2017, TikTok has grown tremendously within a few years. It is popular among younger audiences, and user-generated content (UGC) is a significant driver of the platform's success. Many UGC videos on TikTok have gone viral, created trends and influenced consumer behavior, as seen in the recent viral "Easter Chick" trend. This trend involves users showing a small, fluffy toy chick and creating humorous and creative videos around it, which has driven interest in the toy and led to increased sales.
Consider creating appealing short-form videos and live streaming on TikTok to build your audience and promote your products. You can also collaborate with TikTok influencers in your niche.
YouTube
With 2.56 billion active users globally, YouTube has grown from a repository of amateur videos into the biggest online video platform worldwide. This video-based platform has become a place where people go not only for entertainment but to learn new things.
To make it even better, YouTube allows video creators to share different types of shopping videos. From "Hauls," "Shop With Me," "Gift guides," and product review videos, the platform makes it easy to create videos for shoppers in the pre-purchase and post-purchase stages.
There is no better way to tell a captivating brand story than through a live stream. YouTube Live is an incredible live-streaming feature that enables you to engage consumers in numerous interesting ways. By allowing consumers to ask questions and speak to you directly via YouTube Live, it makes them feel valued.
Pinterest
Pinterest is among the most popular platforms, with 450 million monthly active users worldwide. Users look for inspiration and actively search for outfits, recipes, DIY ideas, business tips, and more. By monitoring the current trends on Pinterest, dropshipping businesses can highly identify products and create marketing campaigns around those products.
By creating visually appealing pins and boards that align with the current Pinterest trends, you can increase brand awareness and attract more customers to your online store. Try joining group boards centered on specific topics to reach your target audience. You can also use Pinterest ads to promote your brand.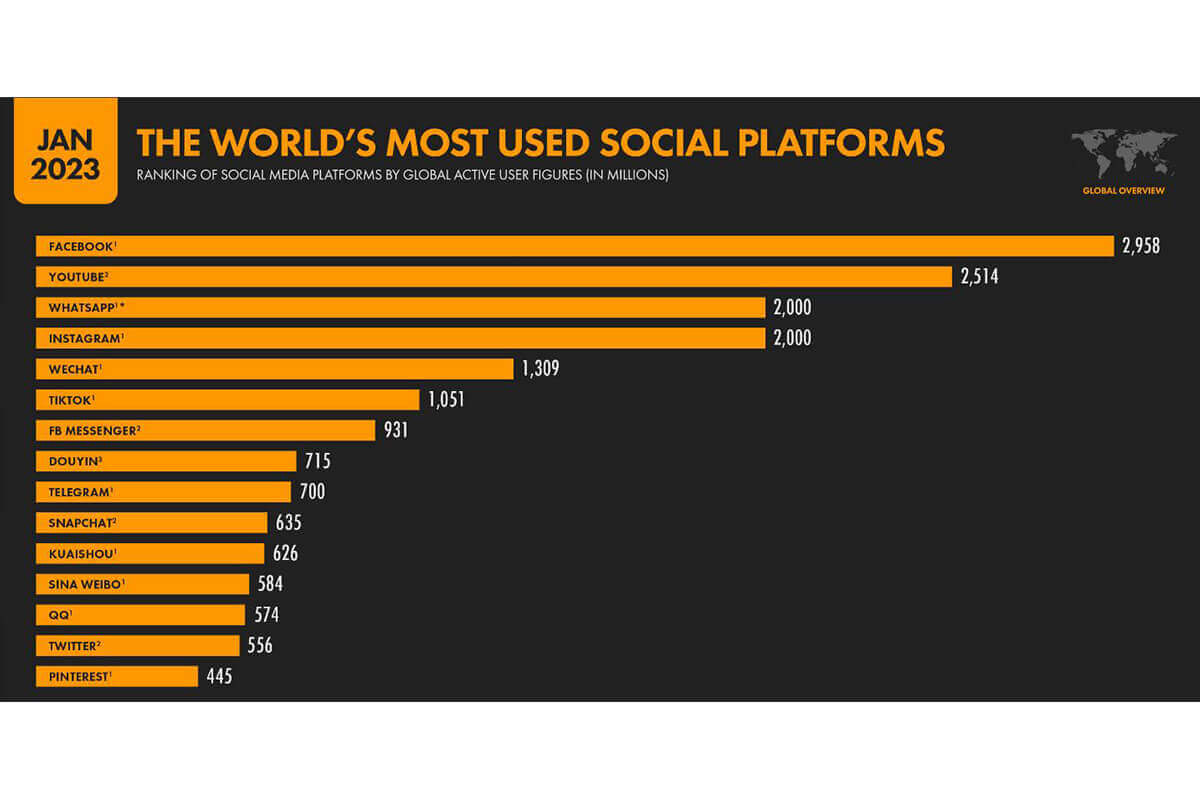 Why Grow Your Dropshipping Business on Social Media?
Social media is an essential part of every marketing strategy, especially useful in the case of dropshipping. With its wide reach and interactivity, social media offers significant opportunities to engage with existing customers, explore new customer bases, market goods and services, and build brands.
Here are some notable benefits of using social media when promoting your dropshipping business.
1. Cost-effective Promotion
A key benefit of social media is that many platforms are free to use. You can advertise your product with free methods using SMM for your dropshipping business. This means you can easily join, promote your online business, and build a following to help attract potential clients. Paid promotional campaigns are also an option through social media advertising, often at competitive prices compared to more traditional advertising such as print media or television ads.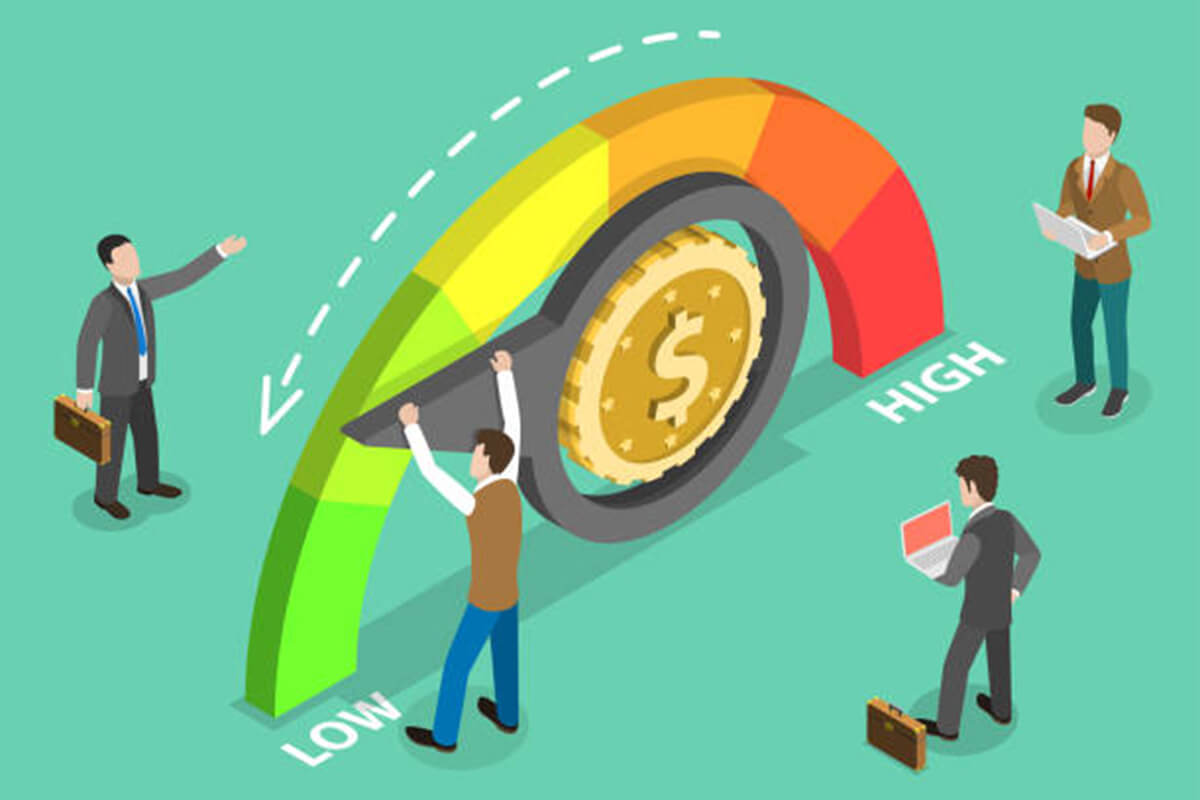 2. Real-time Updates
A large number of users flock to social media every day for the latest or live information. Because so many people use social media, you can get your product in front of a large audience. Instead of building an audience from scratch, you can create an account for your online business and reach millions of users instantly. Furthermore, you can use social media to quickly and easily notify customers about new products, discounts, holiday sales, and other updates.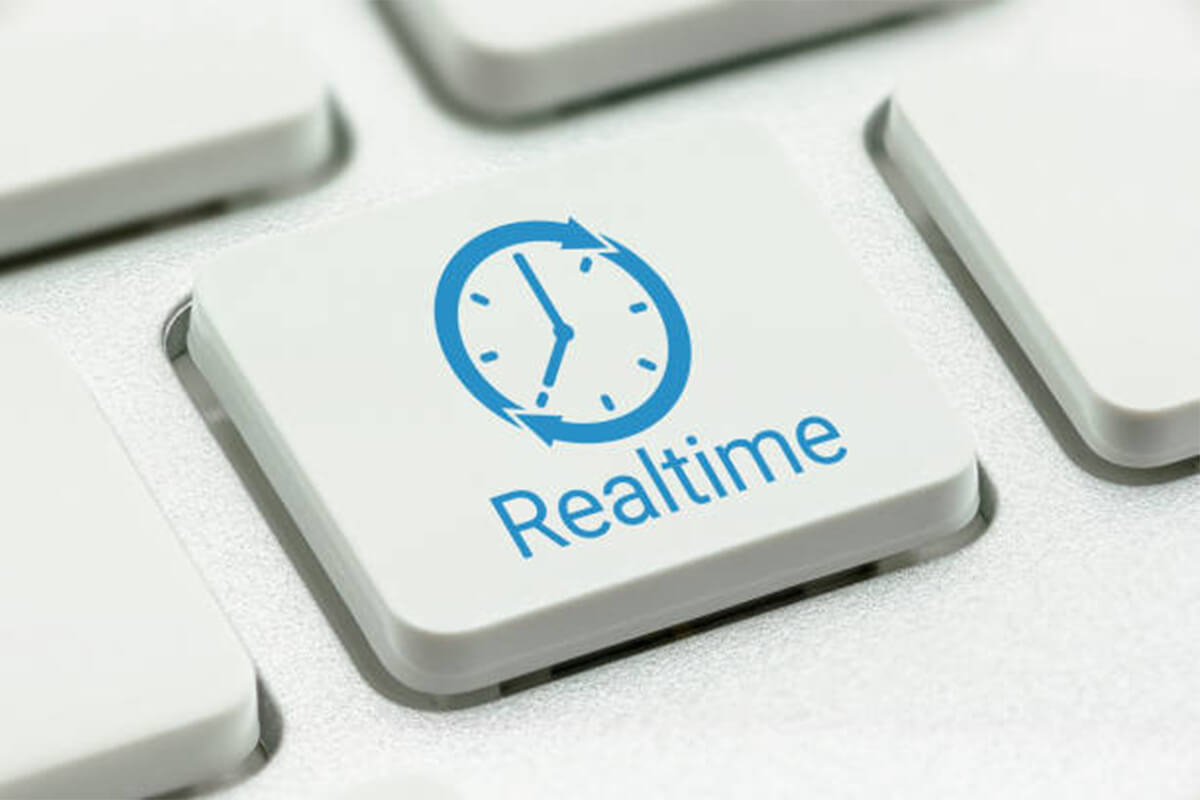 3. Relationship Building
Social media is all about engagement. It's both the best source of networking and communication, and ideal for building customer relationships. With a strong social media presence, you can receive and respond to feedback from existing customers, and communicate directly with prospective customers interested in your online business to build a loyal community.
Through social listening, you can get to know your customers and give them more of what they love about your online store. Keeping an eye on what customers are saying about your online business in their network can provide insight into the overall impression and customer experience. Interacting with people in posts, comment sections, and direct messages allows dropshipping businesses to build great rapport with potential customers and repeat customers.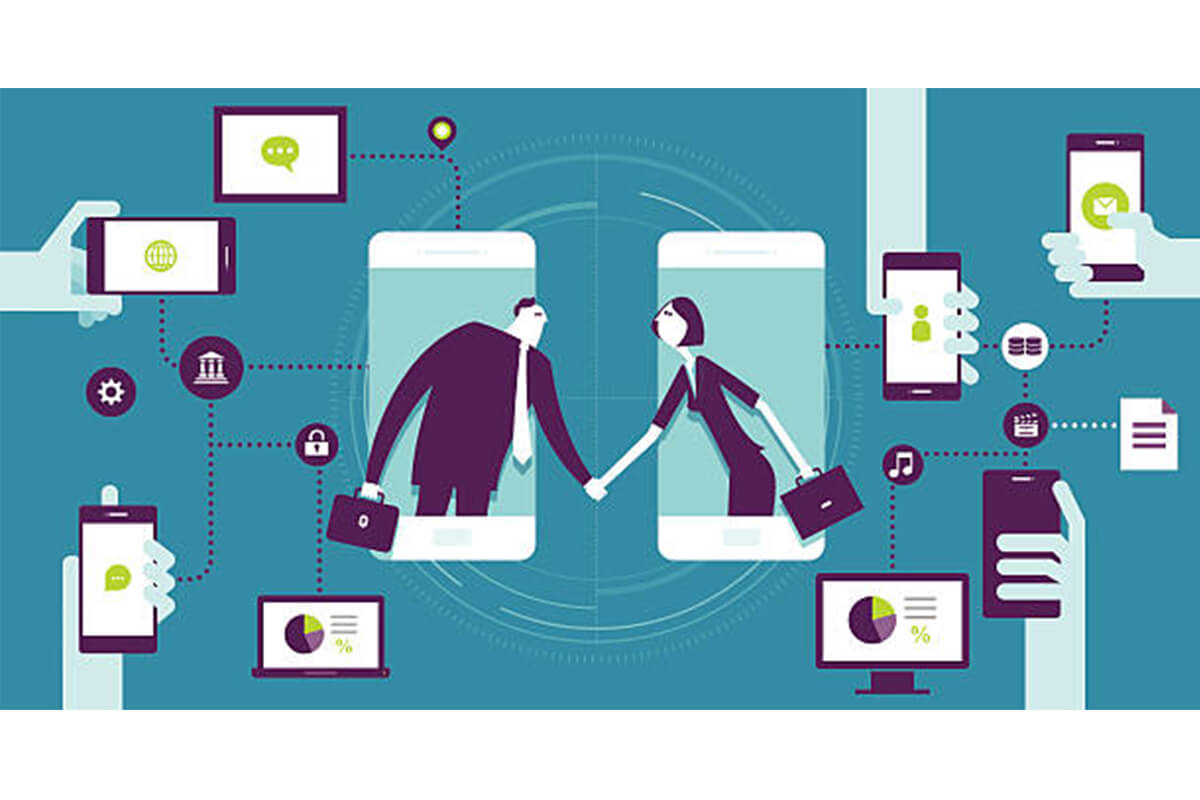 5 Social Media Tips for Your Dropshipping Business
Now that you know why it's a good idea to grow on social media, let's look at the 5 tips to develop your dropshipping brand with social media marketing.
1. Engage with Your Audience
Social media can be the perfect channel to engage your customers and promote your e-commerce store, because it allows you to interact with your followers and answer their questions directly. People often comment on your posts, like and share your product visuals. They also post on your feed about questions or their experience with your brand. So, make sure you reply to each buyer as soon as possible.
By holding Q&A on social media, you will increase engagement among your followers. You can invite them to ask you questions related to your product, new invention idea, business, or anything you see fit. What's more, you can post pictures of them using your product on social media, or post great quotes from customer recommendations or customer reviews in the form of images. When customers can see real people using your product, your credibility will soar.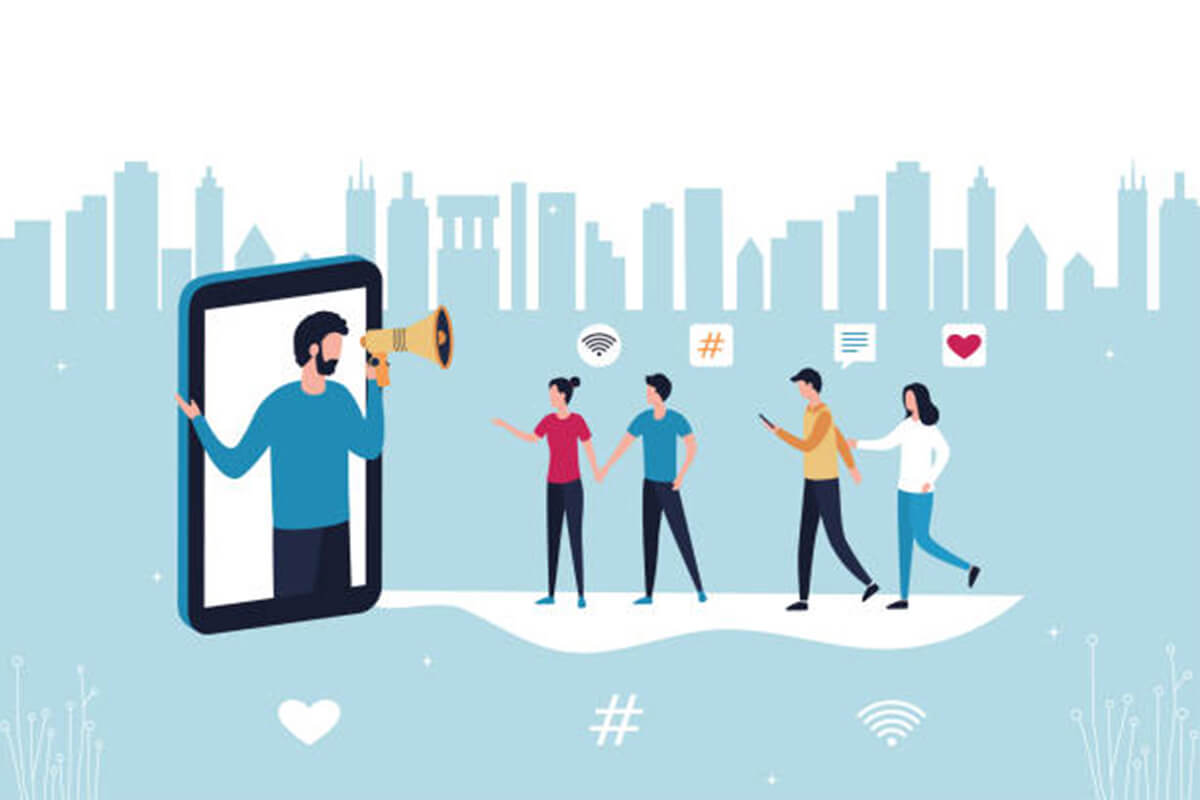 2. Automate Your Social Media Posts
Consistency is the key, so make sure you post regularly on social sites with quality posts, promotional offers, and ads that relate to your audience. Research more active hours on social media and then post accordingly to seek higher engagement.
With the help of automation tools, you can manage your time and social media posts better. Great examples of free tools include Buffer, AgoraPulse, Postoplan, and HootSuite, which provide analytics, post to multiple social media sites at once, post images/videos, and suggest the best time of day to post. With the help of social media automation tools, you don't miss out on opportunities to post relevant content. It's also a great tool to help you space out your posts and avoid overposting or missing opportunities to engage your target audience.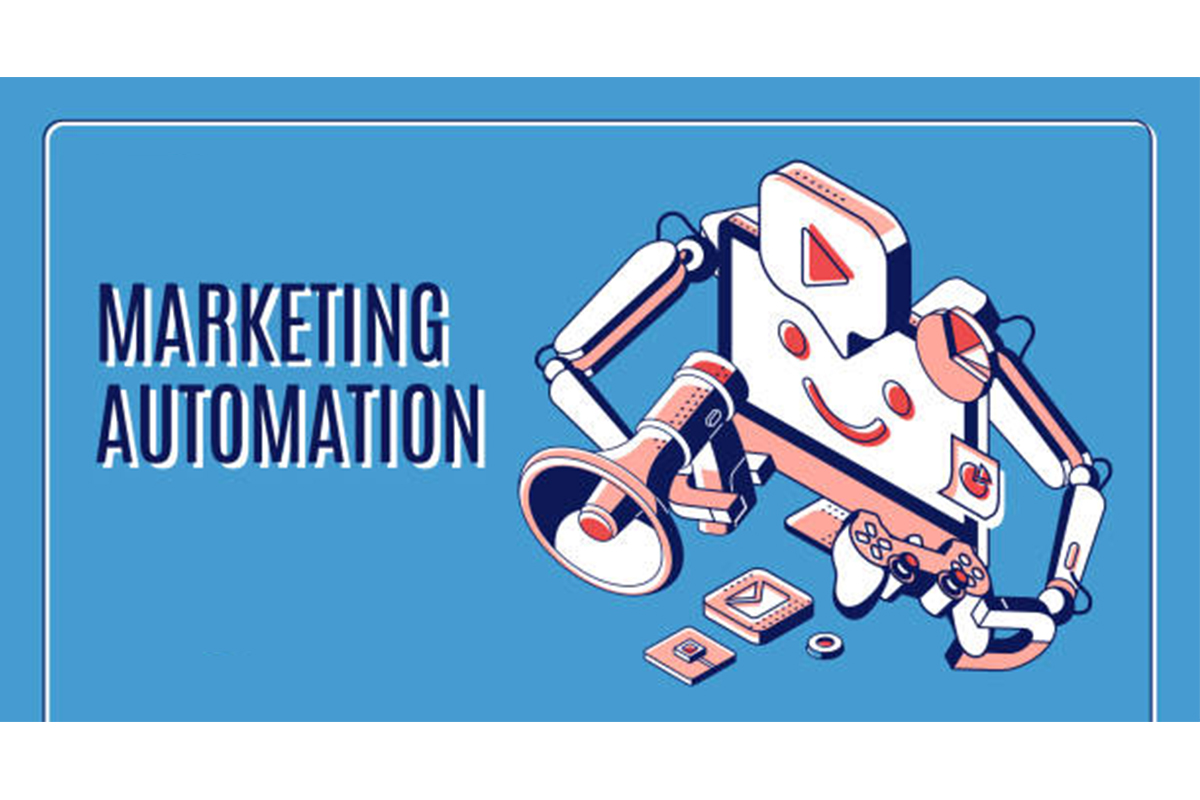 3. Focus on Video Content
Video content is more engaging than text, which is why you should use it on social media. With social networks like Facebook and Instagram that allow for longer videos, you can come up with more creative and interactive ways to promote your products and e-commerce store. Videos are perfect for educating your audience about what makes your products unique, the best ways to use them, and the benefits your audience can enjoy.
For newcomers, you can create how-to videos about your products and post them on Instagram. With product videos, you can tell a short but valuable story, making it easier to relate to your target audience, not just an unfamiliar brand. It's also a great way to show your brand personality, such as a color theme that clearly represents your brand in the videos you create.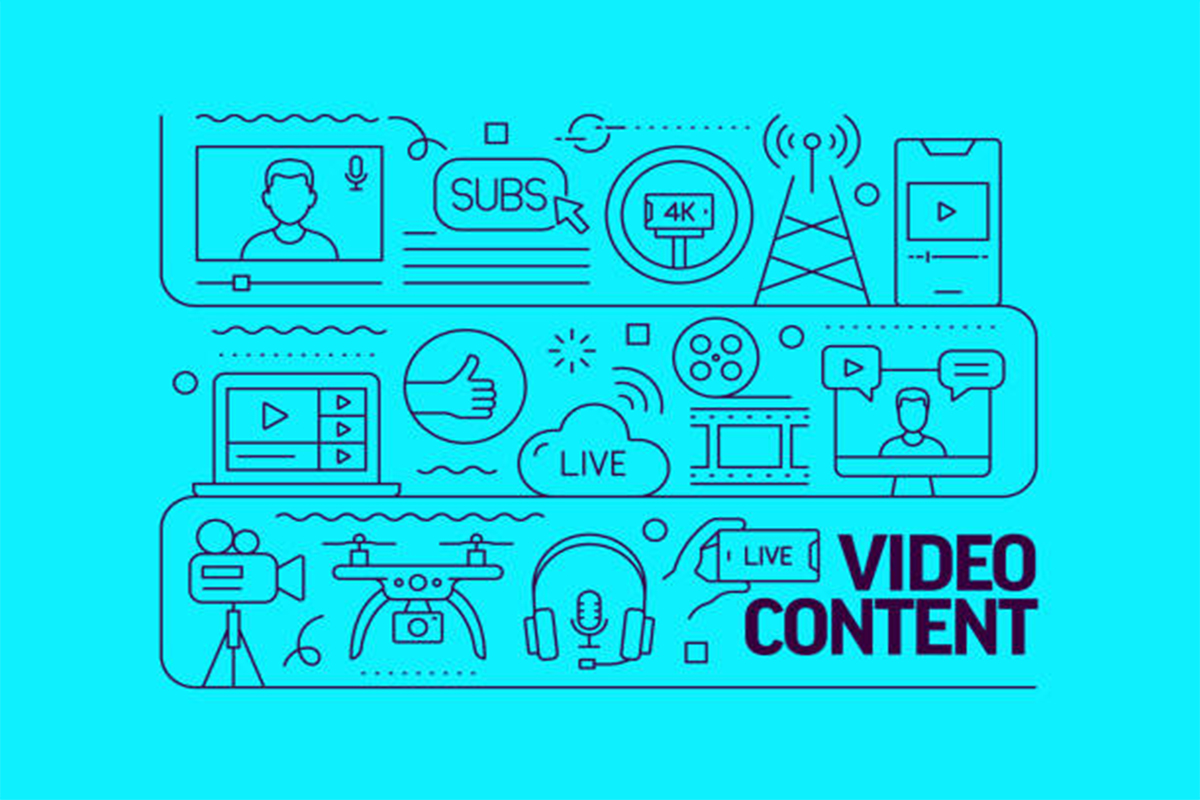 4. Use the Right Hashtags
Social media users typically interact with hashtags to find related ideas, products, or information. The right hashtags can help you make your products more visible to your target audience. Write down relevant words that indicate your product and search for popular hashtags in your niche. Add a caption and some hashtags to all your posts. These hashtags help you organize your photos and videos.
Using the right hashtags can benefit your social media efforts a lot. However, just throwing any casual hashtags to the end of your post is not enough, make sure you choose your hashtags strategically. Here are some suggestions to help you make the most out of hashtags:
Your hashtags must be relevant to the content.
Find out which hashtags were used by your competitors.
Use hashtags that fit your brand.
Create your own hashtags.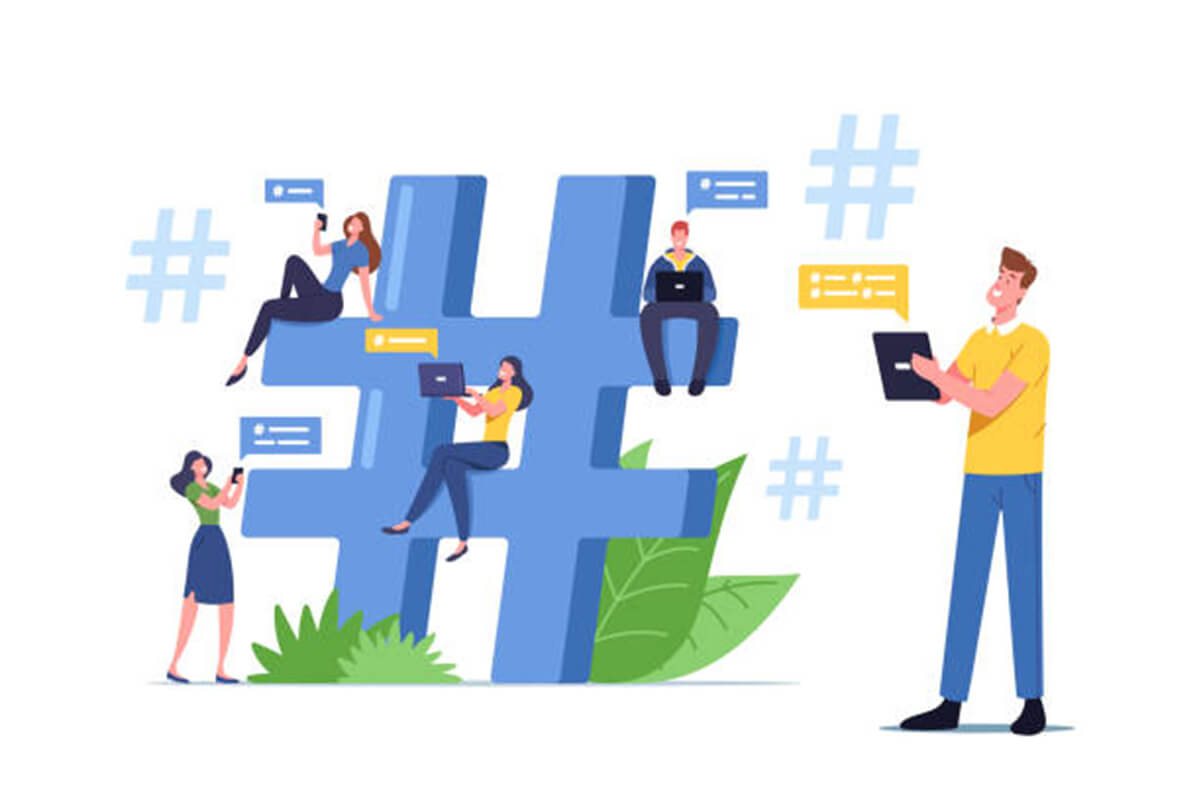 5. Collaborate with the Right Influencers
If you can get influencers to share or post about your brand, that is a great way to grow your dropshipping business. Since influencers often operate on social media and have a huge number of followers who trust their recommendations, it makes sense for your brand or your products to be seen together with them.
While powerful influencers can assist your brand in attracting more customers, it's essential to work with the ones that match your brand's values. The best influencer is not always the one that has the highest number of followers. Instead, it is the one that resonates with your audience. This is especially important if you want to follow the branded dropshipping or private label dropshipping route.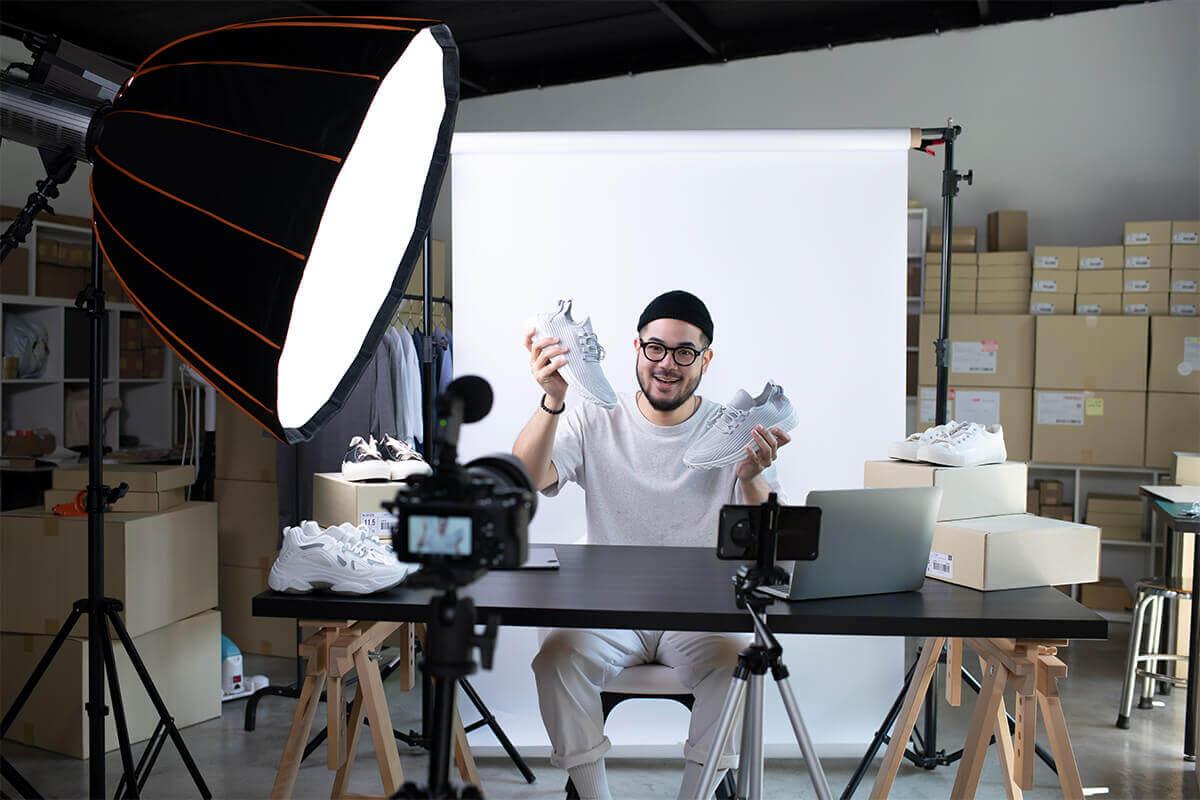 Frequently Asked Questions
1. Are Instagram ads good for dropshipping?
Yes, it is a good option to use Instagram ads to market your products if you want to maximize the profitability of your dropshipping business. With more than 1 billion subscribers, Instagram offers ad campaigns including photos, videos, stories, and shopping ads. When you set up a professional account on Instagram, you can run ads from your Instagram account and use Meta tools to create ads that appear on both Instagram and Facebook.
2. Which social media platform is best for dropshipping?
There are lots of different platforms that you can use to grow your dropshipping business. Perhaps the most popular now is TikTok, but you can also share content on Facebook and Instagram. Just make sure that whatever platform you're using has a high proportion of people who'd be interested in your products or brand.
3. How do I make my brand stand out on social media?
With the tips listed above, you can see that just being present on social media is not enough. You need to have a clear brand identity that people can recognize. It's also important to be creative and engaging with your posts so you can stand out from the crowd.
Last Thoughts
Now you may get familiar with the advantages of dropshipping social media marketing. It is powerful and can reach people globally within a short time. Social media marketing isn't just about helping you grow your brand and make sales by driving traffic to your website, it's also about interacting with customers and building mutual trust between you and them.
However, it's important not to spread yourself too thin when trying new social channels or tactics. The key is finding the best combination for you and your customer base. Don't be afraid to experiment, we hope you can benefit from the above social media tips for your dropshipping business.