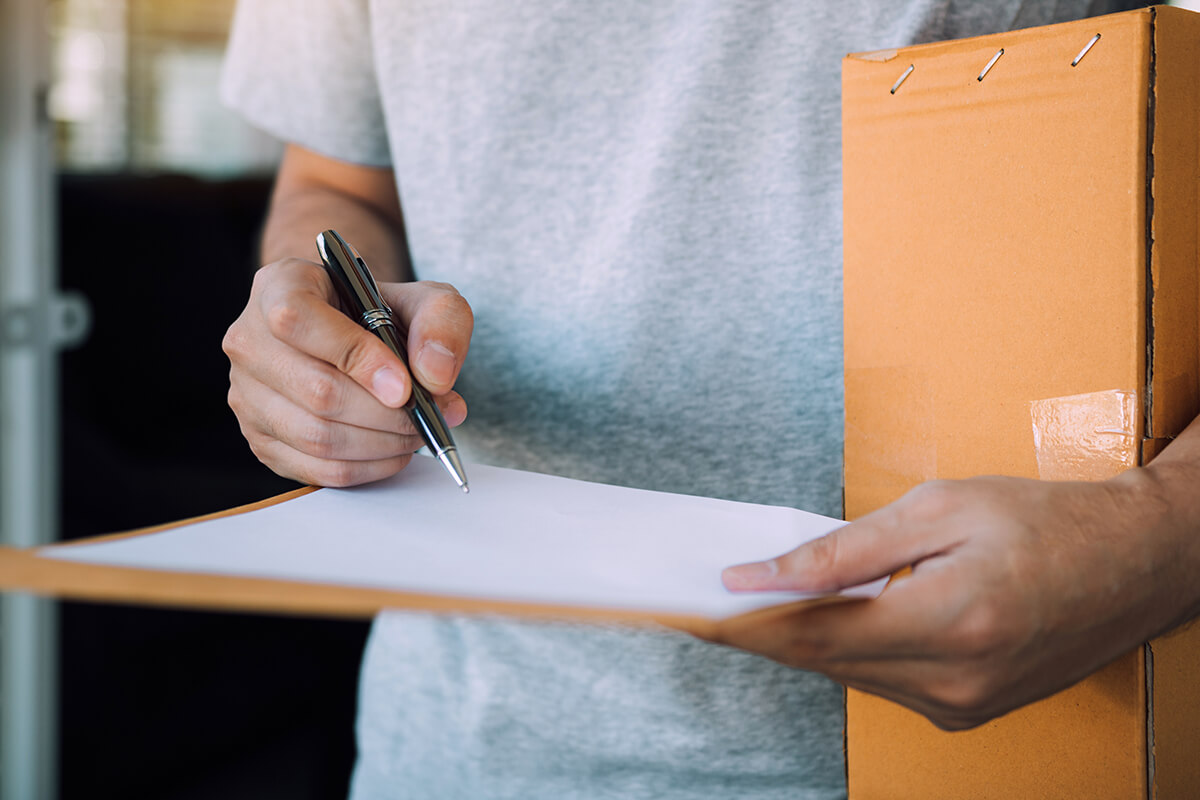 The shipping time is an important factor to consider when you make a purchase on Temu.
Temu is a US-based online marketplace that was launched in Sept 2022. Not far back then, this marketplace has gained increasing popularity thanks to its heavy discounts on a variety of products. The Temu app has boasted more than 100 million downloads as of April 2023.
On Temu, you can easily find discounted items at incredibly low prices. The question is, how long do you need to wait for your orders? That is, how long does Temu take to ship them?
This article will cover everything about Temu shipping time.
Where does Temu ship to?
Temu is headquartered in the US, but it is available in various countries and regions currently. It not only ships locally but also to other parts of the world.
Check where Temu delivers in the following table.
| | |
| --- | --- |
| Australia | Malaysia |
| Austria | Malta |
| Bahrain | Mexico |
| Belgium | Netherlands |
| Bulgaria | New Zealand |
| Canada | Northern Mariana Islands |
| Chile | Norway |
| Croatia | Oman |
| Czech Republic | Philippines |
| Denmark | Poland |
| Estonia | Portugal |
| Finland | Puerto Rico |
| France | Qatar |
| Germany | Romania |
| Greece | Saudi Arabia |
| Guam | Slovakia |
| Hungary | Slovenia |
| Ireland | Spain |
| Italy | Sweden |
| Japan | Switzerland |
| Jordan | The Republic of Cyprus |
| Korea | United Arab Emirates |
| Kuwait | United Kingdom |
| Latvia | United States (including the Virgin Islands) |
| Lithuania | Virgin Islands |
| Luxembourg | |
The countries and regions where Temu delivers to according to Temu's website
If you are not sure whether Temu ships to your location, you can add a product to the cart and check it when editing your shipping address.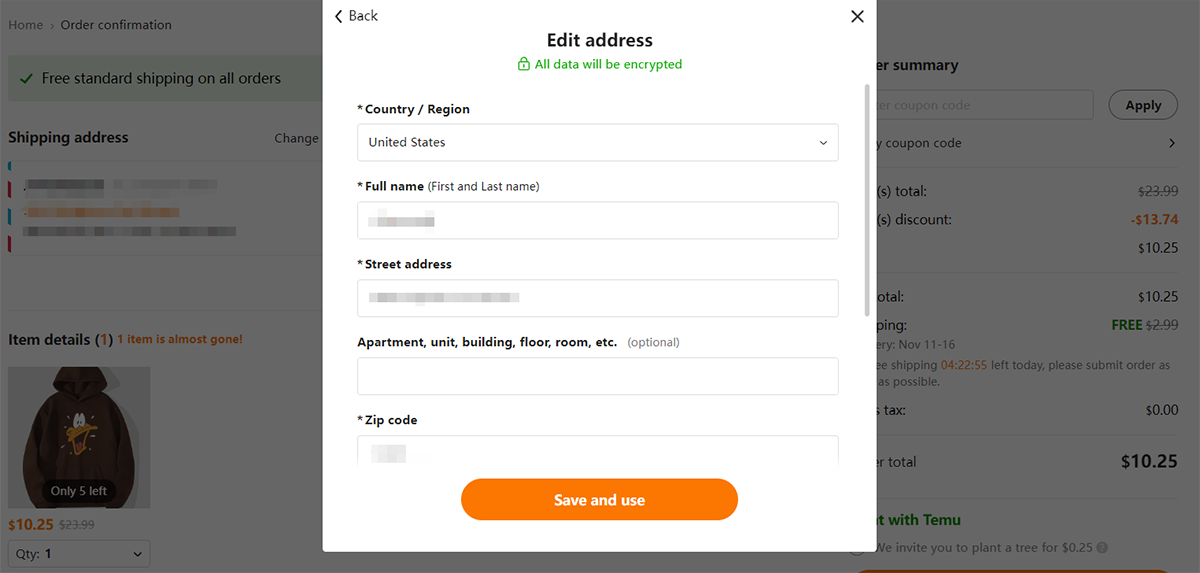 How long does Temu take to ship?
How long Temu takes to deliver depends on various factors. Typically, it takes 6 to 20 days for Temu to ship an order for Standard Shipping. If you opt for Express Shipping, the delivery time will be shorter, and you can receive your order within 4 to 9 days. In most cases, packages arrive between 5 to 14 business days whichever shipping method you choose.
Shipping method
Costs
Shipping time
Standard shipping
FREE on almost all orders
6 – 20 days
Express shipping
$12.90 for orders that cost less than $129.00
Free for orders that cost not less than $129.00
4-9 days
Data from Temu.com
Though Temu is based in Boston, the majority of products come from China. It usually takes a longer time for delivery from China than the US.
When you buy from Temu, you can check the estimated delivery time on the checkout page and plan accordingly.
For example, I want to buy this hoodie for my birthday on November 10th. I filled in my address and selected Standard Shipping, as it is free of charge. Then, the website displayed the estimated delivery date for my order as being between November 9th and November 14th. This means that I would need to wait 7 to 12 days for my order to arrive. I'm not sure if I can receive this hoodie on my birthday. So, I decided to switch to Express Shipping, which promised delivery between November 9th and November 10th. The expedited delivery option boosted my confidence to place the order, even though I had to pay a shipping cost.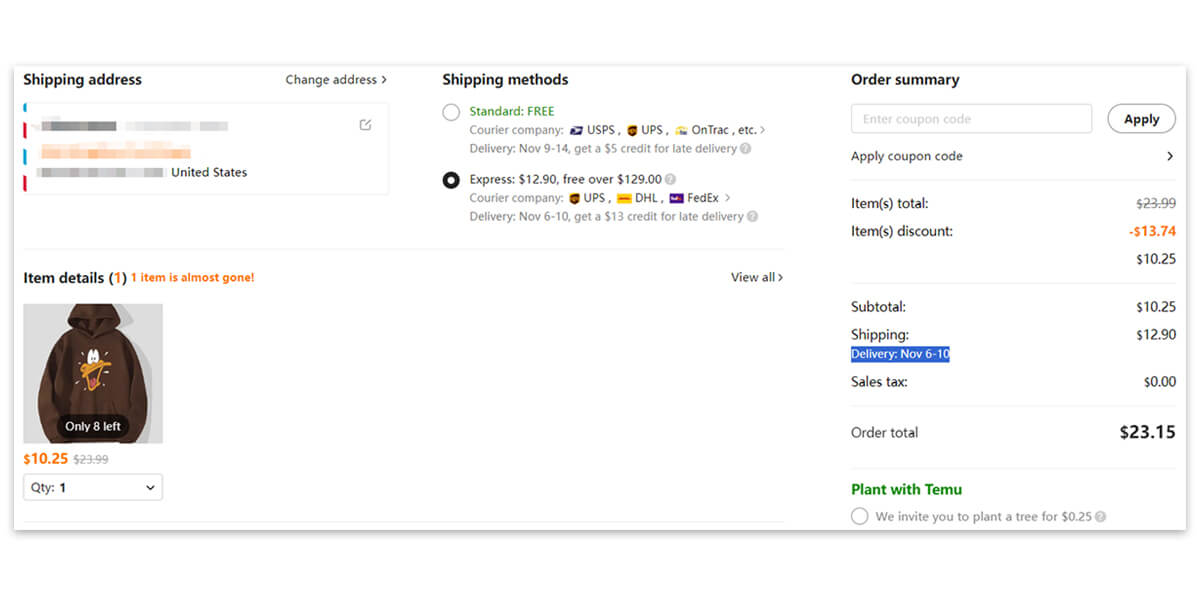 Temu shipping costs
Temu offers free shipping on almost all orders shipped with Standard Shipping. If your total order amount reaches $129, free shipping is also available to you for Express Shipping. Otherwise, you will be charged $12.90 for their shipping service.
Factors that affect Temu shipping time
How long does it take for Temu to ship? It could be affected by various factors.
Destination
The destination has an impact on Temu shipping time. It typically takes a shorter time to ship an order to a prosperous city like New York than a remote location. Plus, how far the destination is from the supplier can affect the delivery time too.
Shipping method
Temu delivery time varies by shipping methods. Standard Shipping needs 6 to 20 days for delivery while Express Shipping only takes 4 to 9 days.
Product availability
If the item you purchase is in stock, the supplier can package it and send it to the carrier soon. As a result, your order will be delivered earlier.
Order processing time
Order processing time can impact how soon you get your item, especially for customized products. The faster your supplier processes the order, the earlier Temu can deliver it.
Weather conditions
Whether Temu ships your order by air or by sea, it may be affected by weather conditions. For example, air flights are sometimes delayed on a stormy day. So the delivery time for your order will be extended meanwhile.
Shipping carriers
Temu shipping times can be different with different shipping carriers. From my experience, DHL ships faster than other logistics companies mostly.
Holiday events
Shipping is often slow during a holiday event such as Black Friday and Christmas, especially for overseas delivery. Online sales tend to surge during the holiday season. Shipping goods in time is challenging for logistic companies.
How to track your Temu orders?
Tracking your order is important to ensure it arrives within the promised time.
Temu provided tracking information for nearly all orders. After you place an order from Temu, you will get a tracking number when it is ready.
With this tracking number, you can check your order status in multiple ways.
Temu website or app
Tracking your order within the Temu website or app is the easiest way. When there is something wrong with the order, it is convenient for you to contact Temu customer service.
Here are the steps you can take on Temu.com.
Step 1. Sign in to your Temu account
Go to Temu.com and click on "Sign in" on the top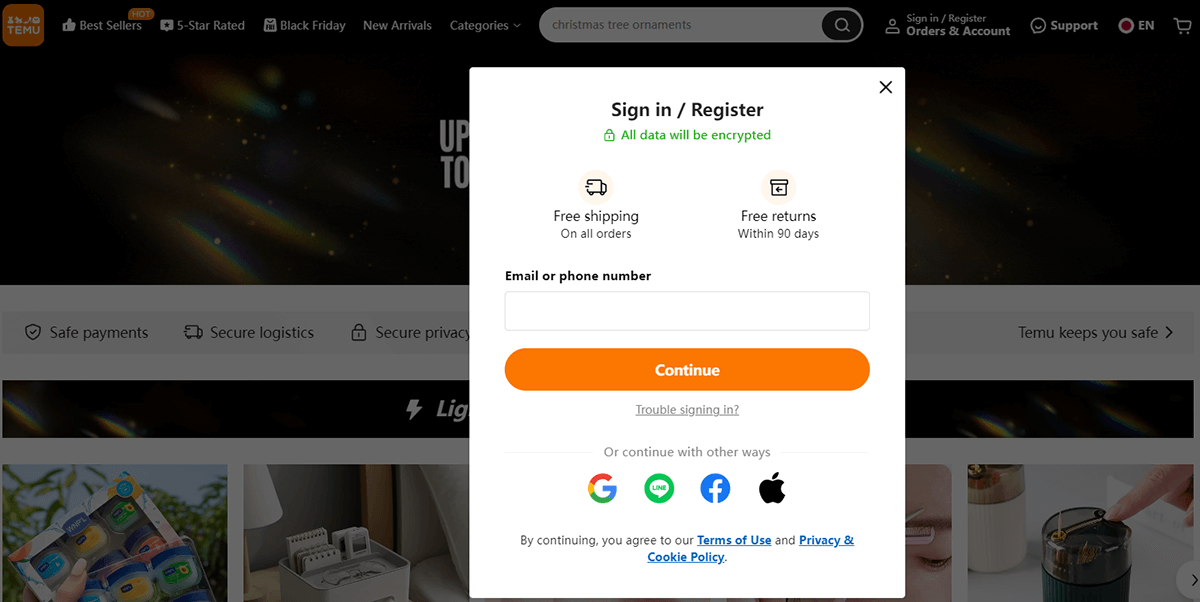 Step 2. Select the order you want to track
Click on "Your orders" and select the order you plan to track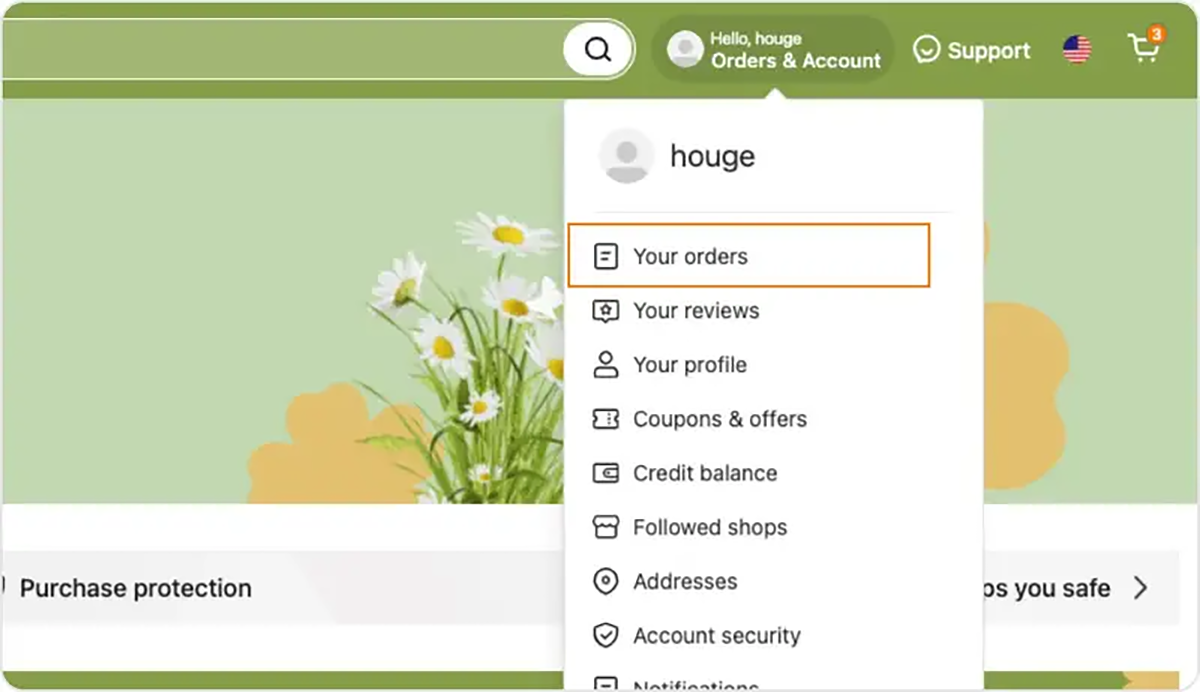 Step 3. View tracking information
Click the "Track" button and check the shipping status and estimated delivery time.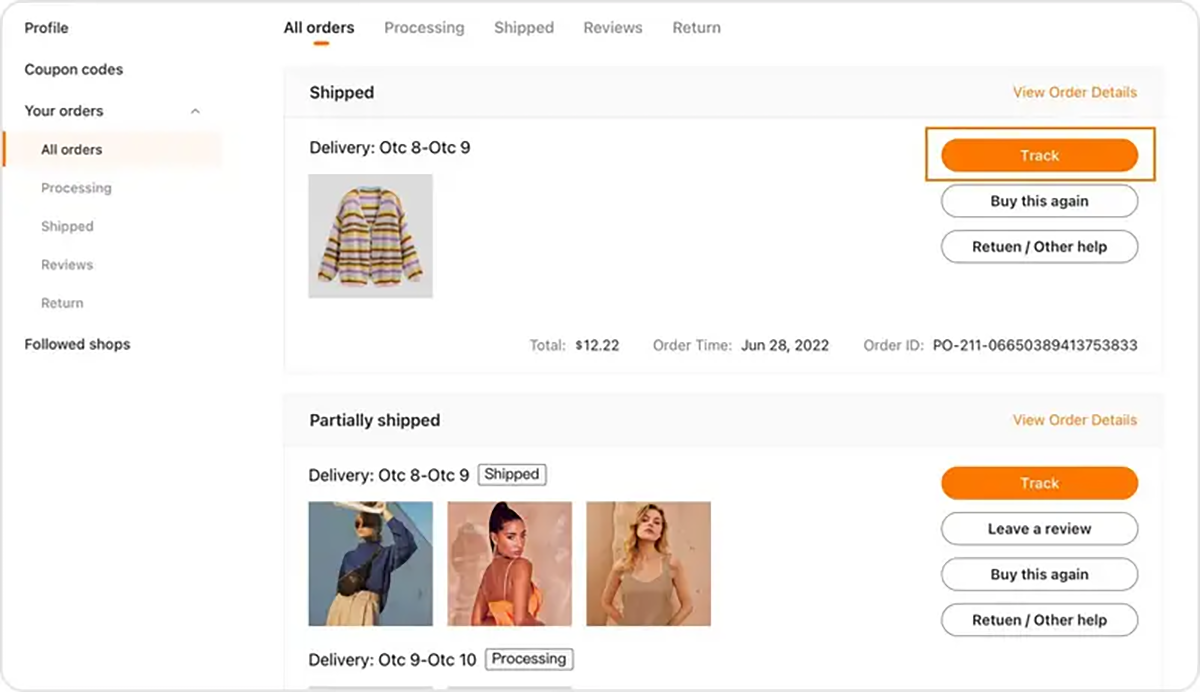 The website or app of your shipping carrier
Pasting the tracking number on the shipping carrier's website or app is a great method to track the shipping status too.
For example, if your shipping carrier is UPS, you can click "Tracking" on the UPS homepage and enter the tracking number to track your package.

Order tracking software
Another way to track the order status is using third-party order tracking software, such as 17track, Track123, and Parcel Panel.
Take 17track for instance. You paste the tracking number into the search box and click the track icon. Then you can see detailed shipping info for the order. Their system detects the shipping carrier automatically. But sometimes it may fail to do that. In this case, you can choose the carrier manually by clicking "Carrier".

How to handle delayed orders on Temu?
Your Temu orders may be delayed in some cases. It happens probably because the item needs a longer time to process, or the package is stuck or lost in transit.
You should contact Temu's customer service once you find the order will not arrive before the estimated delivery date. If your package arrives late because of long processing times or slow shipping, you can choose to wait for another several days. Temu issues $5 to your account for Standard Shipping, and $13 for Express Shipping if your order doesn't arrive within the promised time. Alternatively, you can request a refund and refuse the parcel upon delivery.
However, if you are told that your order is lost, you can ask Temu to send you a replacement or you request a refund directly. Receiving the new order will take more time.
How to return items on Temu?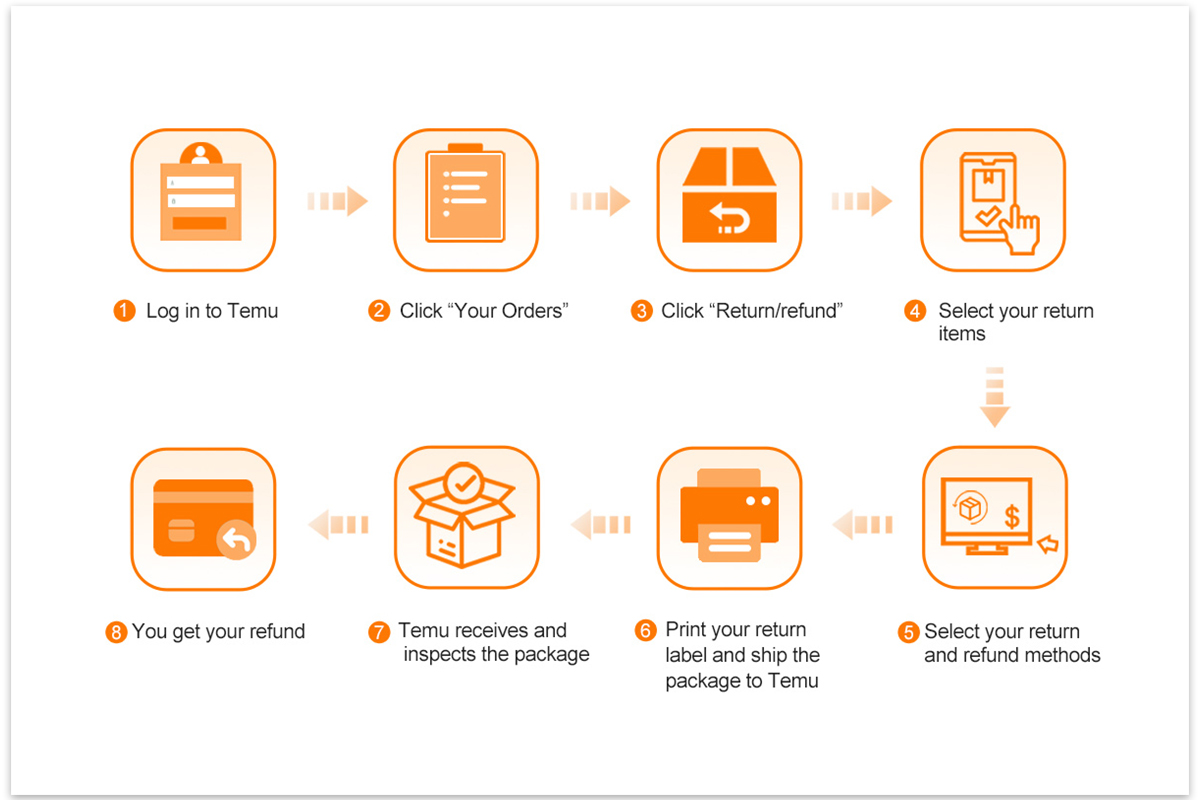 Temu allows you to return the item within 90 days of your purchase if you are not satisfied with it. Most items on Temu can be returned. Those not eligible for returns are included below.
Clothing items that are worn, washed, damaged, with tags, packaging or hygiene sticker removed or in an incomplete set
Items that are labeled as non-refundable
Free gifts
The first return for every order is free of charge. The subsequent returns will be charged a $7.99 shipping fee.
Here is the process to return items on Temu.
Sign in to your account
Click "Your Orders"
Click "Return/refund"
Select the order you want to return
Select your return and refund methods
Print your return label and ship the package to Temu
Temu receives the package
The refund is credited to your original payment account
Tips to get faster delivery on Temu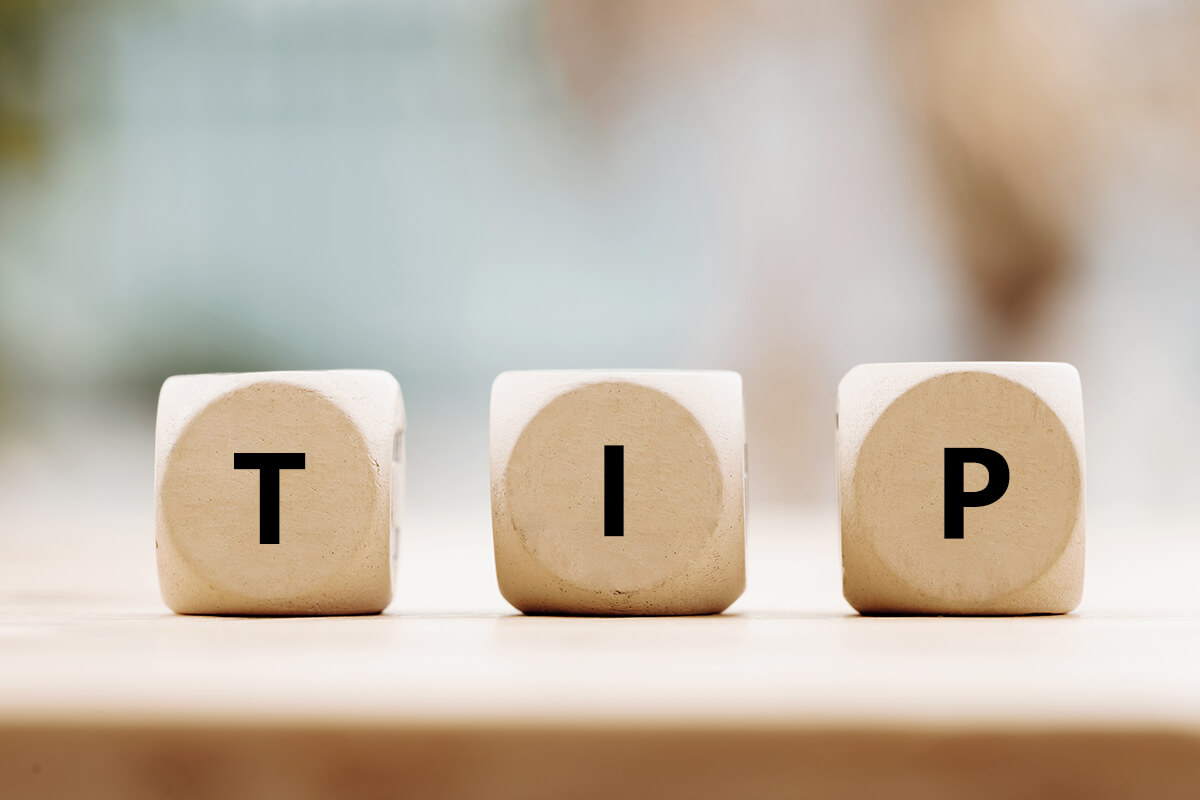 If you want to get faster delivery on Temu, these tips could be helpful.
Choose Express Shipping
Though Standard Shipping is free, it takes a longer time to deliver. To receive your order earlier, you can opt for Express Shipping. When your item costs not less than $129, you are exempt from shipping fees. So you can buy all the items you need at once to reach the minimum order amount.
Make sure your address is correct
You must ensure that your shipping address is correct and complete. If there are any errors or missing information in the address, you will have to wait longer to receive your package.
Order earlier during a shopping event
Experienced sellers often start sales earlier before a shopping event. You don't have to wait until the exact days to place orders. Buy your stuff earlier and the delivery will be smoother.
Stay up to date with the shipping status
One of the important tips for getting your item earlier is to stay up to date with your order status. After the tracking number is uploaded, check the shipping status regularly. If any issue occurs, contact Temu's customer service immediately.
Frequently asked questions
1. Is Temu safe to use?
Temu is a legitimate company and it is safe to use in most cases. Temu launched the Purchase Protection Program to ensure the safety of your purchase. You are eligible for a refund whenever you encounter the following problems.
Your order is not as described on the detail page
Your item arrives damaged
Your item arrives late or it doesn't arrive
2. Where does Temu ship from?
Temu is based in Boston, US. However, the majority of Temu products are shipped from China. This is one reason why Temu is so cheap in comparison other US-based marketplaces like Amazon or Wish.
3. Does Temu always have free shipping?
Temu offers free shipping for almost all Standard Shipping orders. Express Shipping orders that reach $129 in total can also be shipped for free. But if your order amount doesn't meet the threshold, you will bear a $12.90 shipping fee.
4. Does Temu ship internationally?
Temu ships to various countries and regions currently. They include major markets around the world like the US, the UK, France, Spain, Germany, Australia, Netherlands, and so on.
5. Why is my Temu order taking so long?
Temu delivery time can be affected by various factors, such as the destination, product availability, and order processing time. Sometimes, weather conditions and holiday events can also impact the shipping time. To receive your package in time, you should keep an eye on the shipping status. Once any delay occurs, contact Temu customer service to find out the reason and ask for a reasonable solution.
Conclusion
How long does Temu take to ship? It depends on multiple factors.
Usually, it takes 6 to 20 days for Temu to ship an order for Standard Shipping, and 4 to 9 days for Express Shipping.
Though Temu is a US-based online marketplace, it ships most products from China. Overseas delivery may take a longer time than shipping locally. You should track your order in time and stay updated on the shipping status. Once something wrong goes with your order, reach out to Temu's customer service for any reasonable solutions.
If you are considering an alternative to Temu, you may try Sup Dropshiping. With a vast network of suppliers, we provide a wide selection of products at wholesale and manufacturing prices. What sets us apart from Temu is that we offer various customization choices. You can add your logo, brand name, or slogan to an item. You can also private label the product, or print it on demand. Our US warehouse service allows you to get your item within a few days.
Register now to start your journey with Sup Dropshipping!