Best Products to Sell on Black Friday 2023(& Tips to Drive Sales)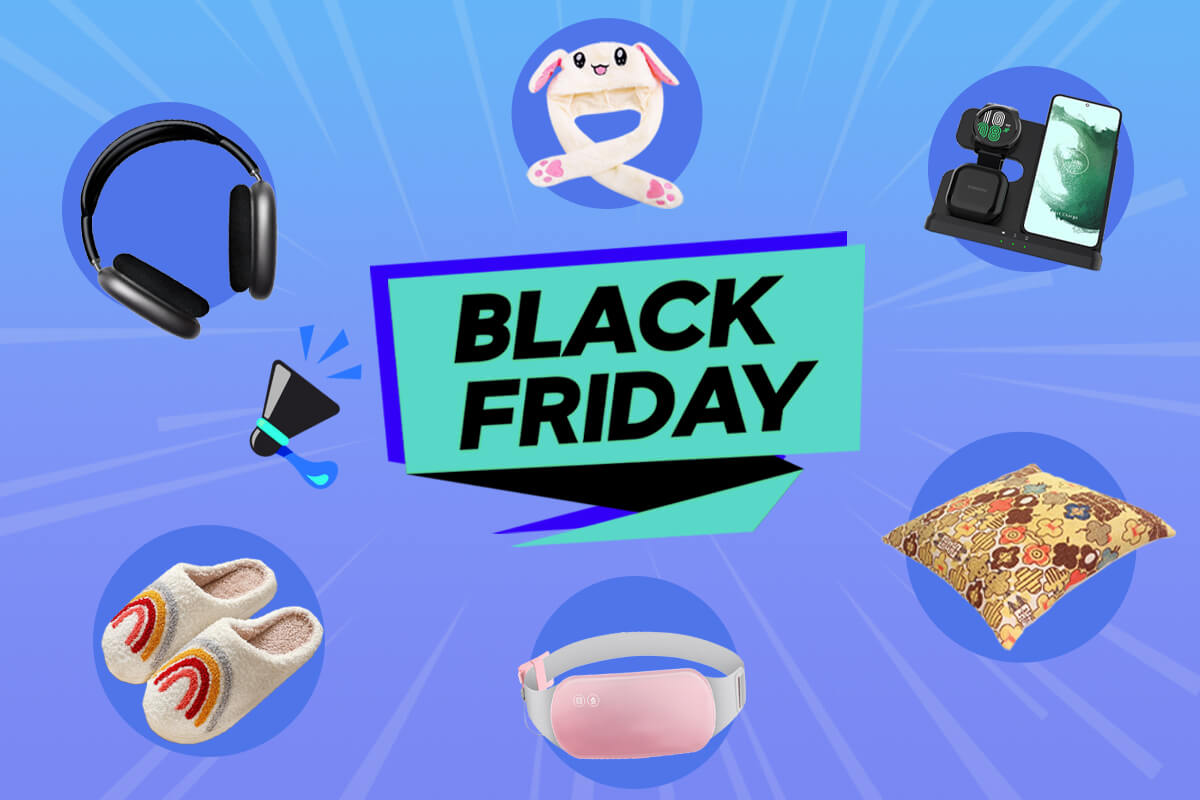 Black Friday is around the corner. It comes not only for shoppers but also for you, online sellers.
Black Friday is one of the biggest shopping events in many countries and regions around the world. It typically falls on the day after Thanksgiving Day. So, this Black Friday will take place on November 24.
But often, Black Friday sales start earlier in November, and the shopping event lasts until Cyber Monday. Cyber Monday is another shopping holiday and regarded as an extension of Black Friday.
During Black Friday, a great number of consumers are looking for the best deals online. It is a huge opportunity to increase sales. How to make the most out of this opportunity? It comes down to selling products in demand.
In this article, we curated a list of 6 best products to sell on Black Friday. Check them and get product ideas for your store.
Why is Black Friday important to you?
"Black Friday" dates back to the early 1960s, when police officers in Philadelphia used it as a negative term referring to chaos and disorders. But in these years, the meaning of this term has changed. It signifies a big sales opportunity in eCommerce.
A lot of customers look to find great deals in online stores during Black Friday. You can sell potential products and market wisely to drive sales. Done well, selling during this period can help you make quick money and take your business to the next level.
Here are some key statistics about Black Friday last year.
Through data above, you can know that Black Friday sales can drive a huge traffic to your store. It will be a great chance to attract customers and boost sales.
Best products to sell during Black Friday
There are millions of online sellers who are ambitious to share a pie of Black Friday.
The key to earn an edge from the start is selling high-demand products.
If you have no idea what to sell, here are the 6 best products we recommend according to our research and the suggestions from our experienced sourcing team.
Electronics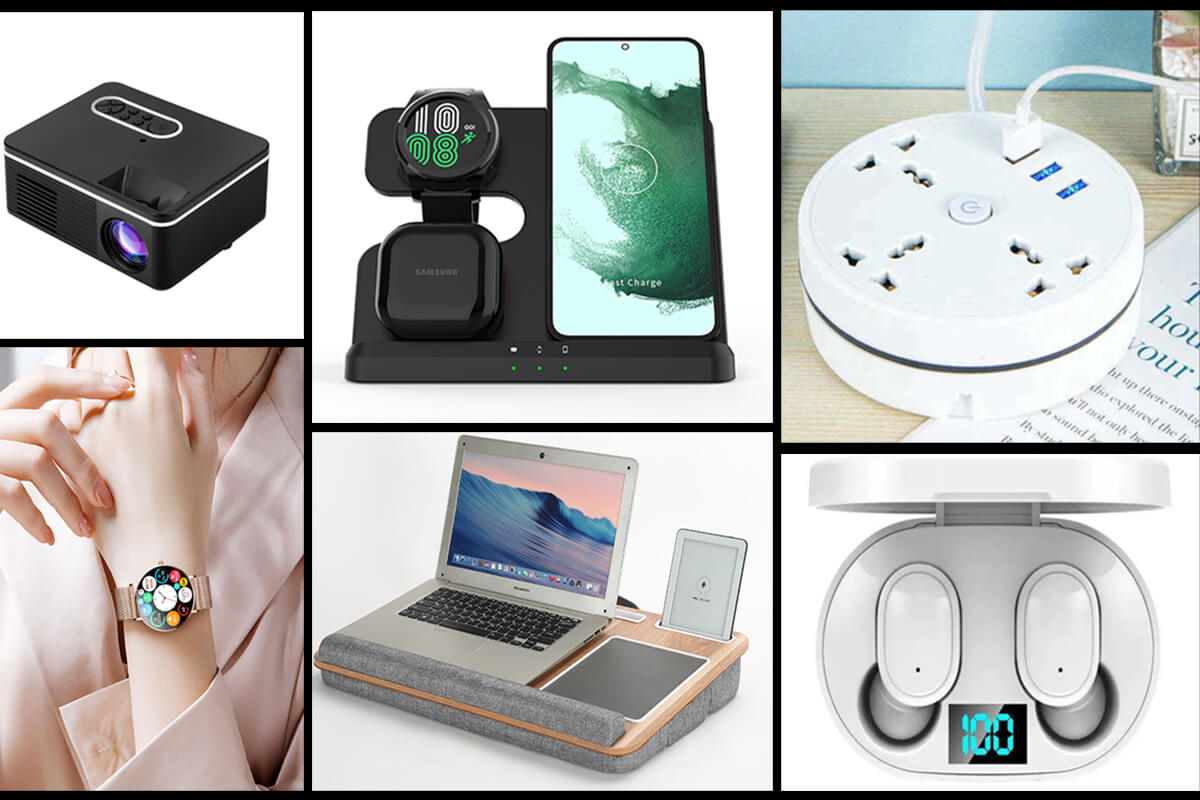 Electronics are highly demanded products all year round. According to Google Trends, people have shown a high and steady interest in this category in the past five years. And the search interest is at its peak in the holiday season. Research from Statista shows that about 78% of men and over two-thirds of women in the US planned to buy electronics during Black Friday.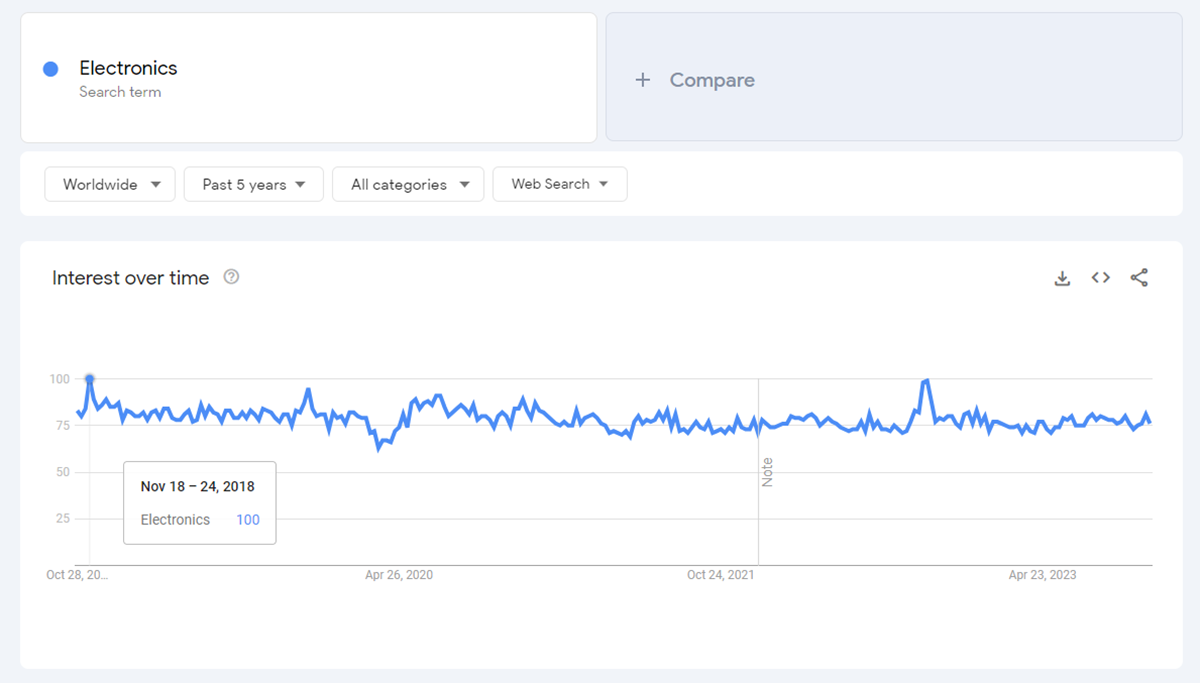 Another reason that you should sell electronics is because they are high-ticket products. Customers shop on Black Friday for big discount deals. A 5% or 10% discount won't attract them. But you can hardly turn profits from products at an average price of $10 when you give a 30% discount. That is where electronics come in. They are high-value items and you are more likely to earn profits with them.
Clothing and fashion accessories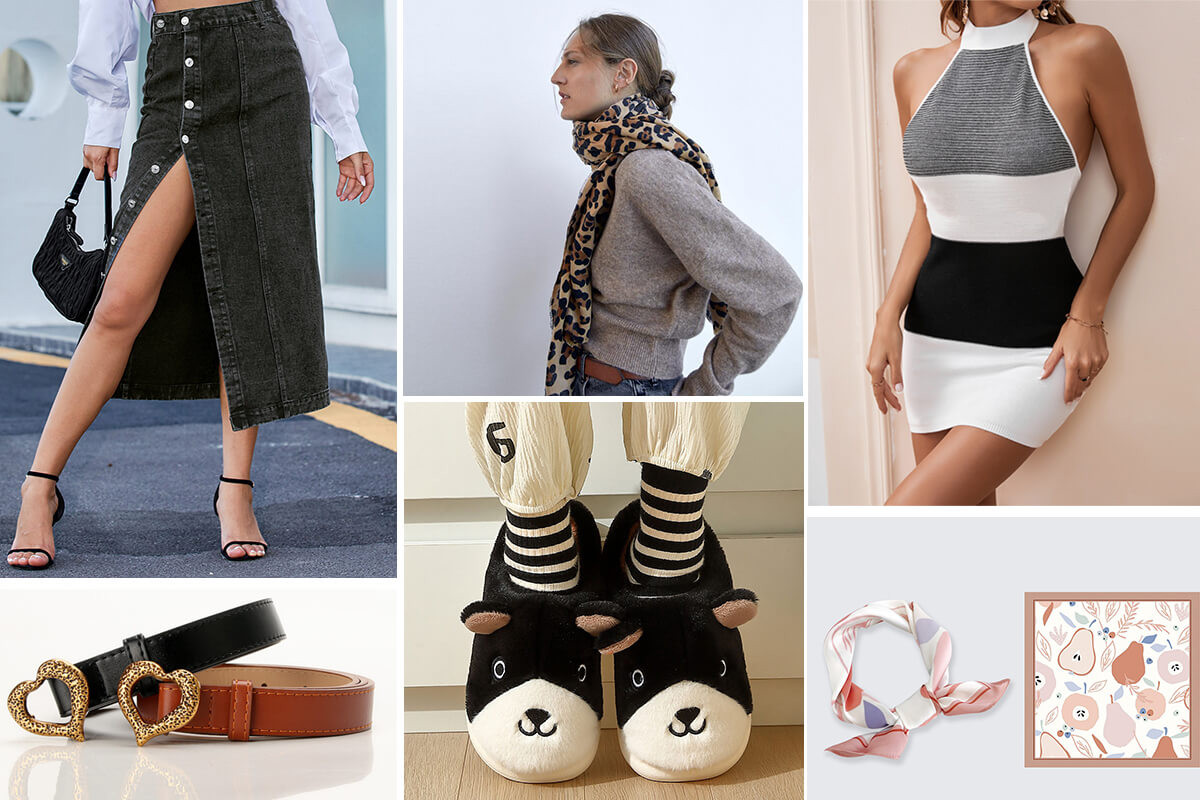 Clothing and fashion accessories are also in high demand during the holiday season. According to Shopify, the category of apparel & accessories was one of the top categories on Black Friday in 2022. This year can probably see the same trend.
The cold winter is drawing near, and people are looking for warm coats, cozy sweaters, and thick socks. Savvy shoppers even prepare clothes in advance for a holiday. Black Friday is a good time for them to find better deals. In addition, many customers may think about buying gifts for their family and friends. Fashion accessories like scarves, hats, and gloves are all good holiday presents.
Toys and games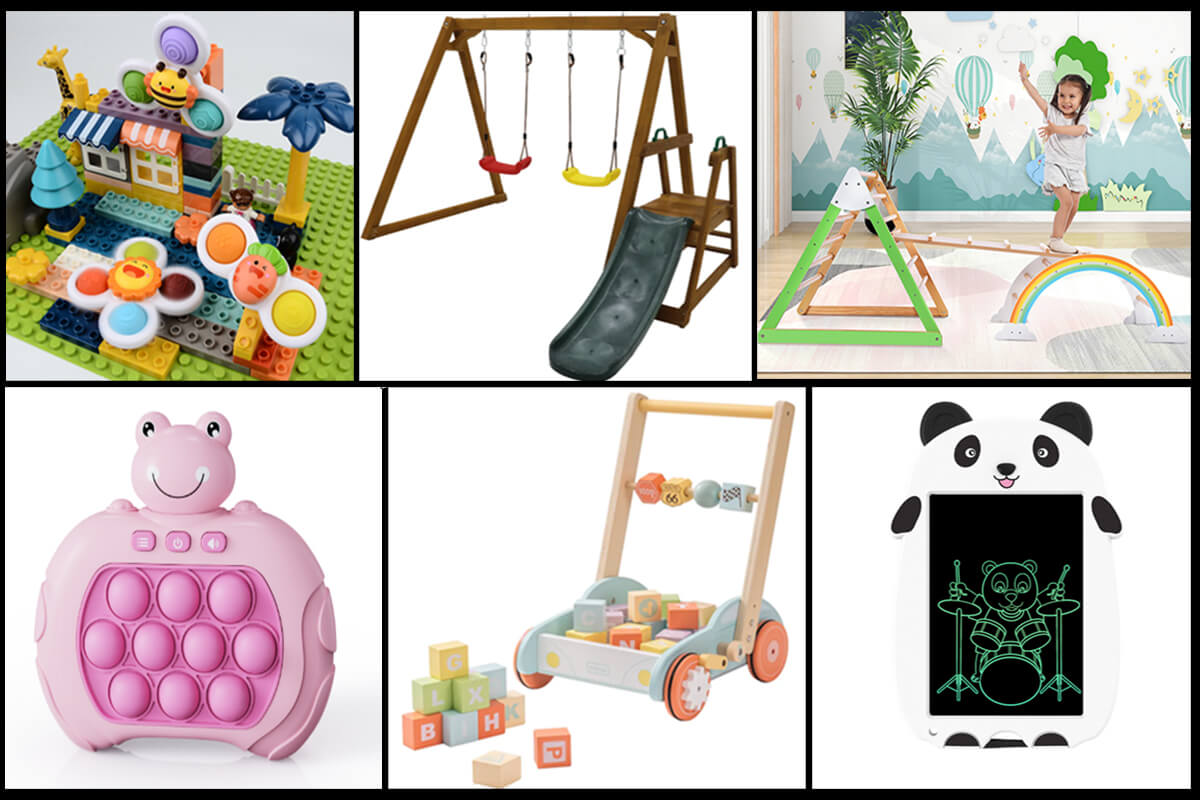 Toys and games are trending products to sell during Black Friday. They are not highly demanded products in a year and the demand for them usually increases from November to December.
In this period, customers begin to find holiday gifts for kids and children. Various toys and games can be the best choice for them. What can entertain a child more than a toy?
Besides, playing games with friends is also a good way to spend time on a holiday for many adults.
However, even though toys and games cater to a large percentage of customers, you don't have to sell them if you are not in this niche. Developing new products that are only needed in a short time can be risky.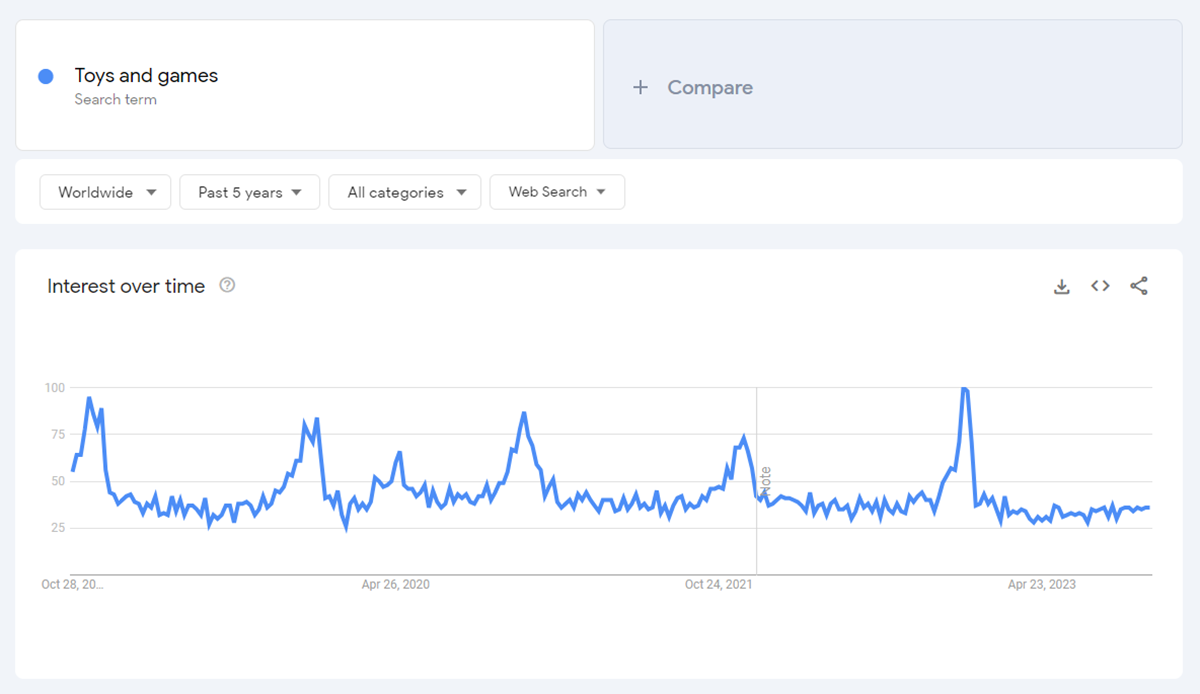 Home products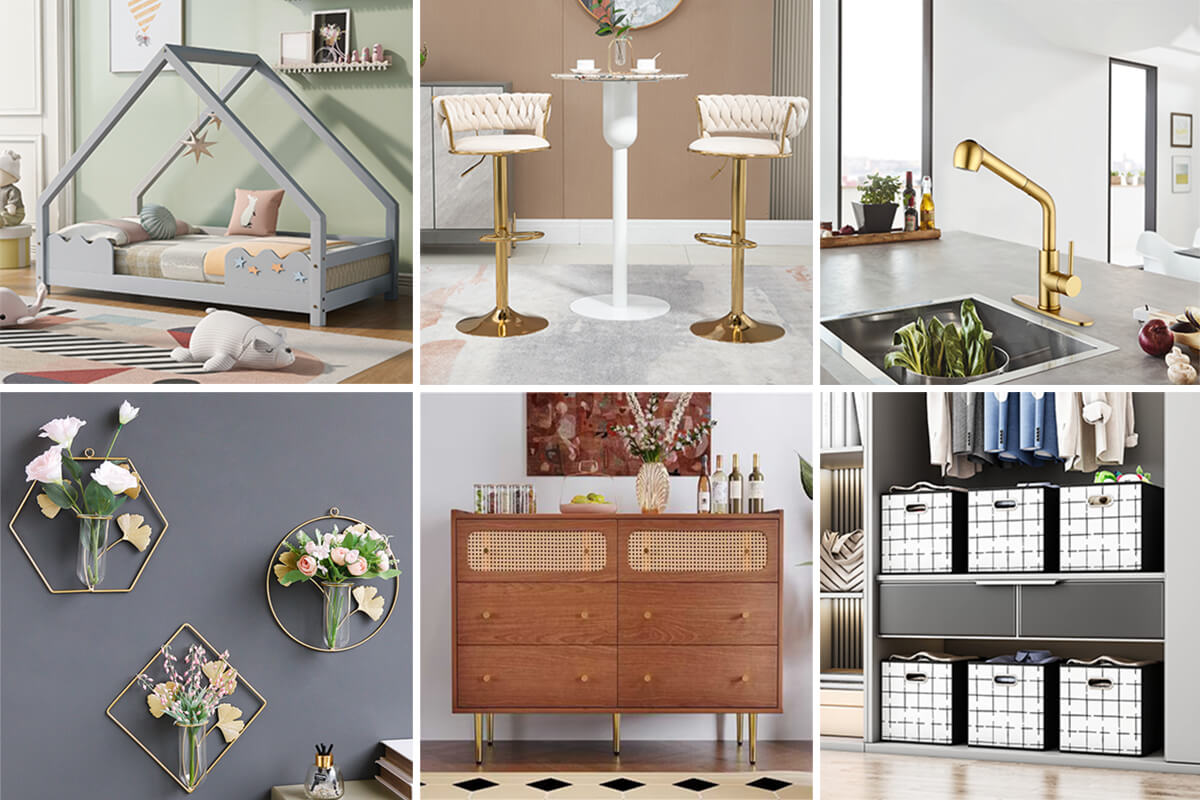 Home products are also popular for Black Friday. The demand for home products is high in a whole year, it's no exception on Black Friday.
People often choose to light up their living spaces with new furniture, bedding products, and decorations during the holiday season. Whether they are cozy blankets, pillows, or stylish wall stickers, customers are actively seeking bargains to enhance the comfort and aesthetics of their homes. By selling home products, you can seize the touch points of these customers and make more sales than usual.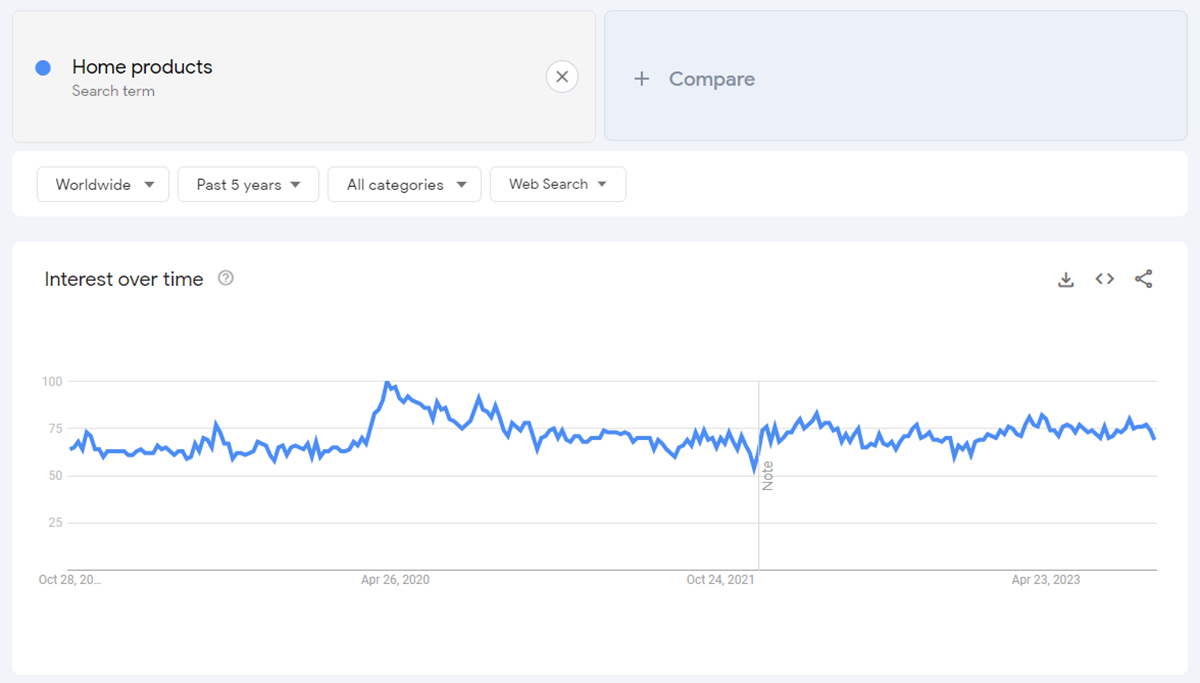 Beauty products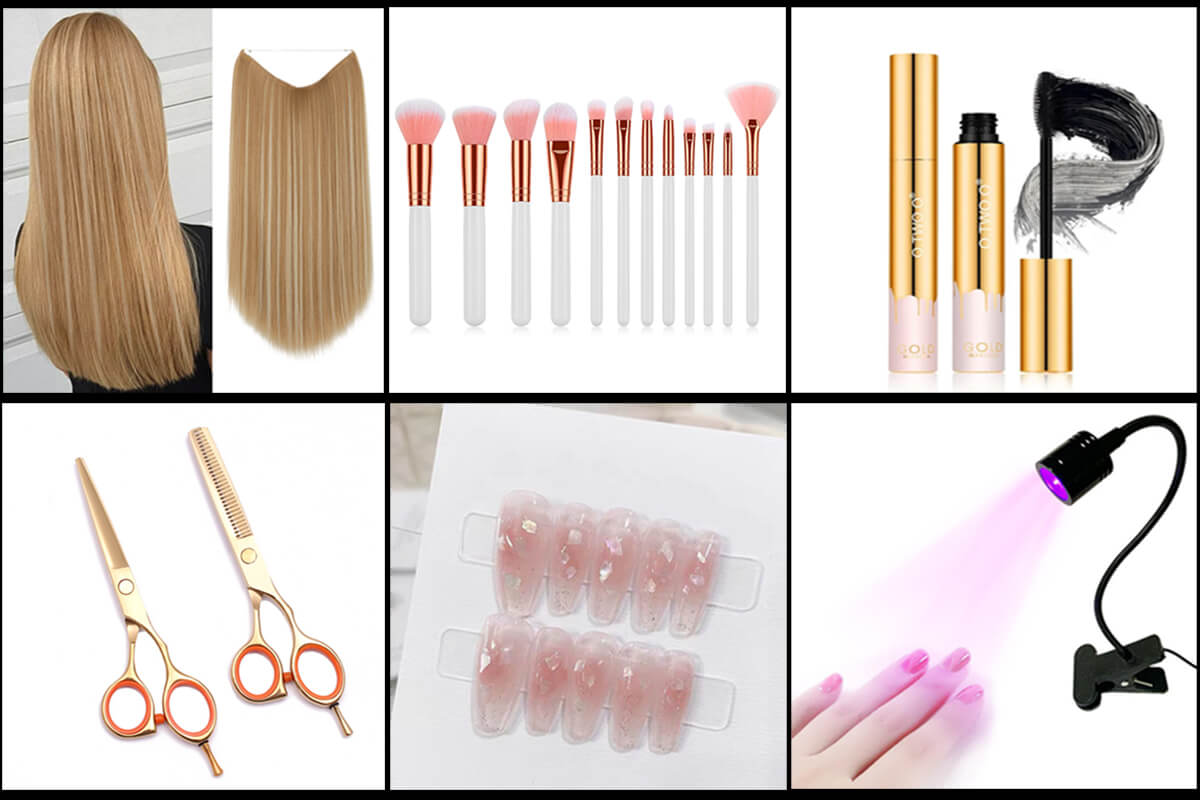 Beauty products are one of the top-selling categories during Black Friday. A large portion of female customers are keen to purchase beauty products for daily use, holiday dressing up, and gifts. Whether it is skincare tools or hair accessories, you can sell them to cater to these female customers. You may probably gain some new customers in the end.
Kitchen supplies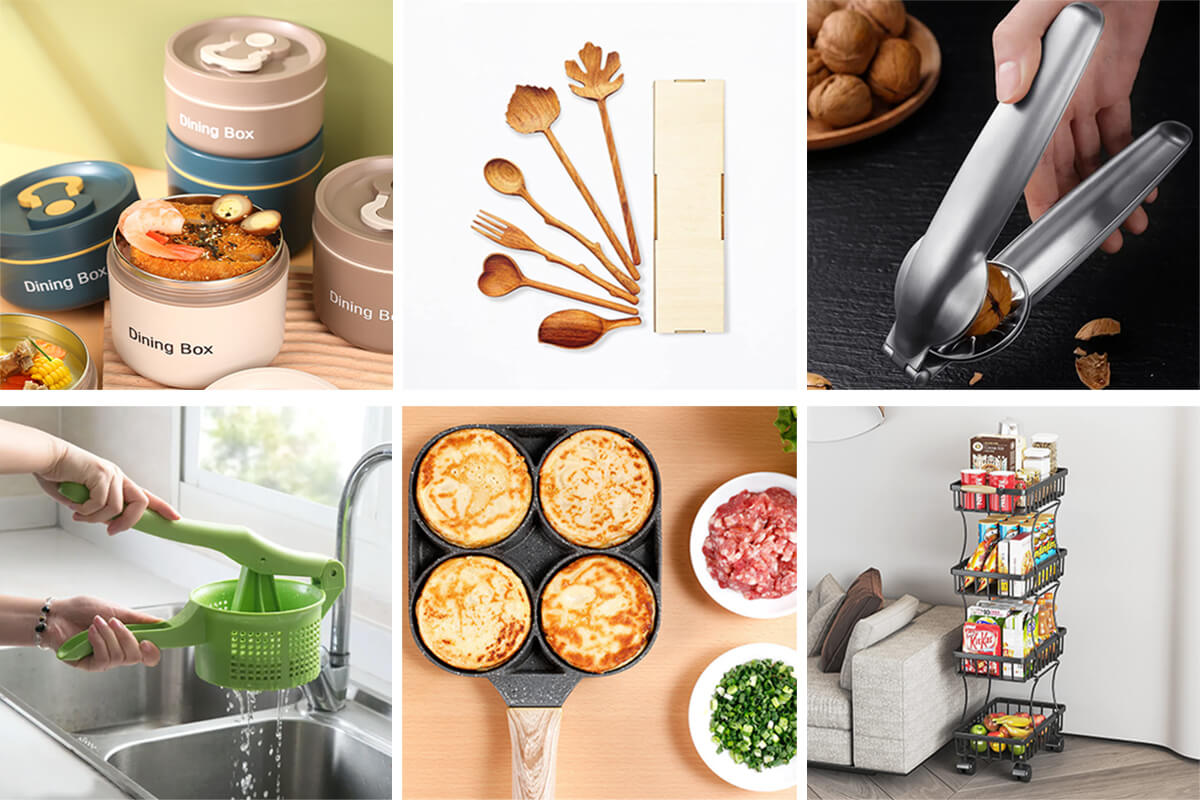 Kitchen supplies are potential products to sell in the winter holiday season. As people prepare for holiday gatherings and meals, they seek discounts on cookware, appliances, and kitchen tools. Highlighting these products during Black Friday can draw in both cooking enthusiasts and everyday home cooks.
Customizable products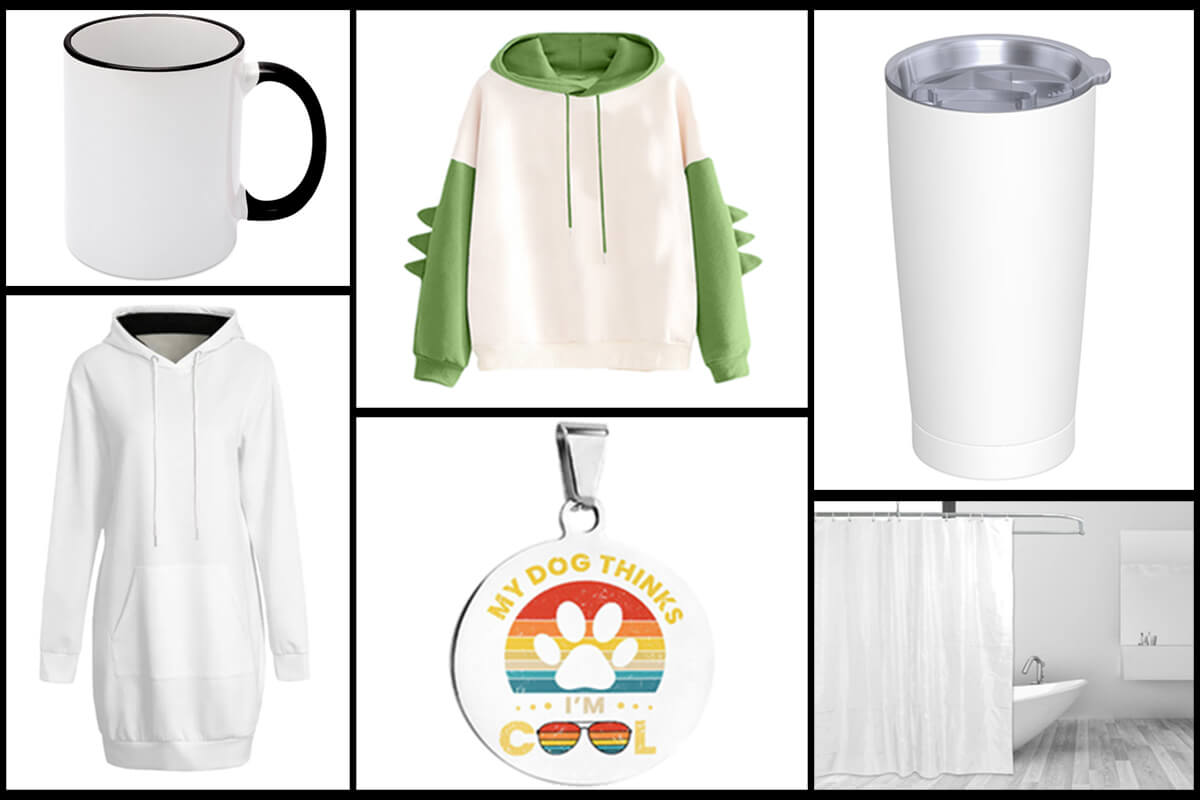 Selling customizable products is a good way to increase Black Friday sales. The competition is intensive in the shopping season, and offering customizable products allows you to set yourself apart from others.
For people looking for unique gifts, personalized products are more likely to draw their attention and drive sales. By offering discounts and promotions on such items, you can tap into the sentiment and thoughtfulness that the holidays represent. Whether it's custom jewelry, printed T-shirts, or personalized home decor, this category can generate significant interest and revenue during Black Friday.
Effective Tips to boost sales during Black Friday
1. Create SEO-friendly titles and categories
Optimizing your product titles and categories with relevant keywords helps your products rank higher in search results. This increases the visibility of your offers and makes it easier for potential customers to find your Black Friday deals.
2. Offer reasonable discounts
Black Friday is reputable for discounted sales. But it's crucial to ensure that your discounts are reasonable. According to Salesforce, the average discount rates during Cyber Week are at 27% globally and 30% in the US. You may give a discount of 20% or more on your Black Friday products.
3. Make your website and app mobile-friendly
During Black Friday and Cyber Monday in 2022, 73% of Shopify sales were made on mobile devices. Shoppers tend to make purchases via mobile devices due to the convenience. So you should optimize your website and app, ensuring they are mobile-friendly and providing a seamless user experience.
4. Test your website loading speed
Slow-loading websites can deter customers and lead to high bounce rates. Conduct speed tests and optimize your site's performance to provide a smooth shopping experience, especially during high-traffic periods.
5. Cross-sell and upsell
Cross-selling and upselling can increase the average transaction value, as customers may add more items to their carts. You can suggest related or complementary products to customers on the checkout page.
6. Offer free shipping
Free shipping is a strong incentive for customers. It's a competitive advantage that can influence purchase decisions, especially for cost-conscious shoppers. But offering free shipping may affect your profits. You had better factor it into your product price.
7. Provide multiple payment methods
Payment methods have an impact on customers' purchase decisions. Due to the inflation in the economy, many customers choose to buy now and pay later if this option is available. This payment method allows them to get the items they can't afford at the time. However, for some customers, they like to pay with a more secure payment option like PayPal. Therefore, provide multiple payment methods in your store to meet various customer demands.
8. Implement effective marketing strategies
There are many ways to market your products and increase their visibility in front of the potential customers. When it comes to Black Friday promotions, email marketing, paid ads, and influencer marketing can be more effective marketing methods. They are time-effective to promote products compared to a long-term marketing strategy like SEO.
9. Preorder inventory
Out-of-stock issues often occur in the busy shopping season, especially for hot products. Sellers complain that their goods are stuck during transition or production material is in shortage. You may preorder inventory from your suppliers to ensure you have enough stock for Black Friday sales. Just stock inventory according to the sale data in your store. Overstocking can be a serious problem as well.
How can Sup Dropshipping help you prepare for Black Friday?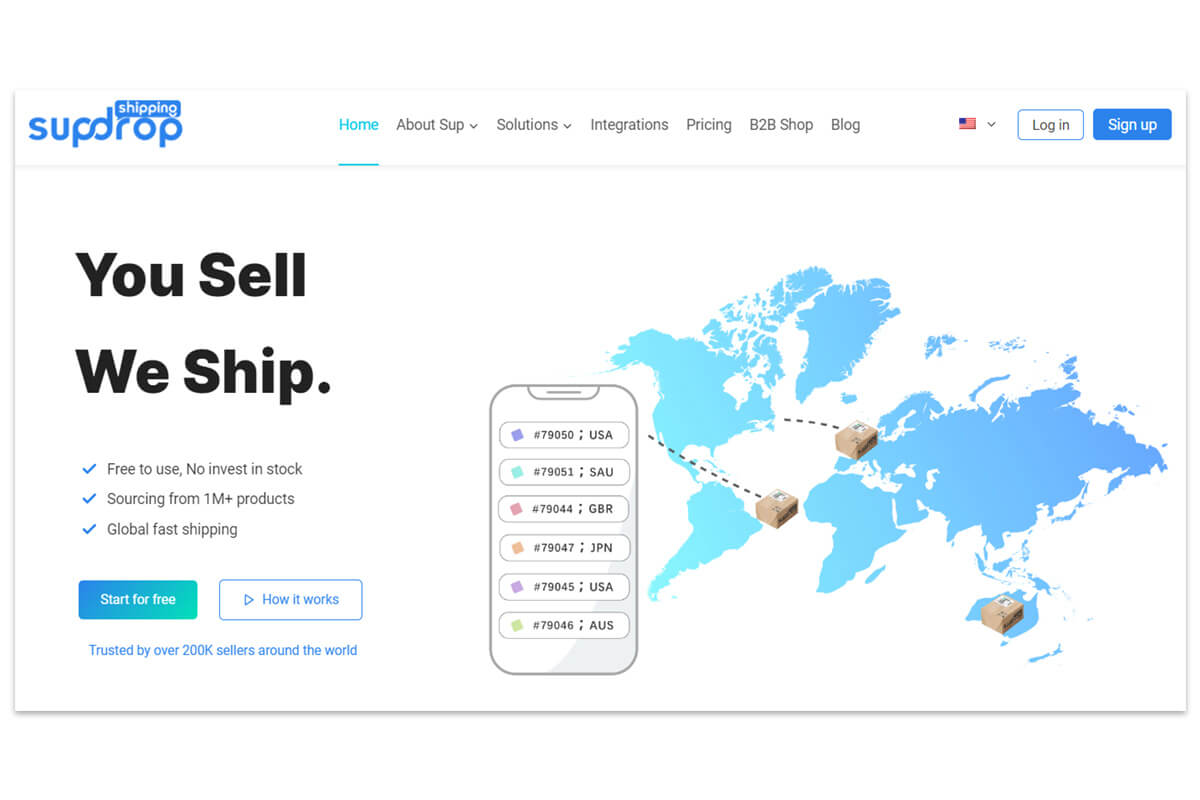 Sup Dropshipping is an all-in-one dropshipping company based in Hong Kong. From sourcing to shipping, we handle almost everything to free you up from various hassles.
With a vast network of suppliers and years of experience, we are able to source top-selling products efficiently. Plus, our Chrome extension is easy to use, allowing you to import products from a marketplace with a few clicks. Our customer service is also available 24/7 whenever you encounter problems with products or fulfillment. The big news is that we have selected an array of viral products to help you stand out during this Black Friday. Coupons of different values from $5 to $50 can be applied to these products if your order amount reaches a certain standard. Check these products out now!
Sup integrates with major e-commerce platforms and markets seamlessly. It is easy for you to import and list products to your store. When you receive an order, it will be automatically fulfilled. Before the shipment, we conduct product checks to ensure your item is in good condition. This will greatly improve your customer satisfaction during Black Friday. If you worry about out-of-stock problems, you can preorder inventory and stock goods in our warehouse. Our US warehouse provides faster delivery times. It will give you an edge on shipping over your competitors.
In addition, we offer various customization options to differentiate your products. For example, you can customize your products with our print on demand service. The outstanding features of this service include the following.
A wide range of printable products
The design tool is free and easy to operate
Various sizes for clothing from XXS to XXL
Plenty of free mockups and patterns
You can preview the designed product
Fast processing time
In a word, working with Sup will streamline your selling process and boost your chance to succeed during Black Friday. Register now to find out more secrets for growing Black Friday sales!
You May also interested in…