Shopify VS Etsy: a Store on Your Site or a Storefront on a Marketplace?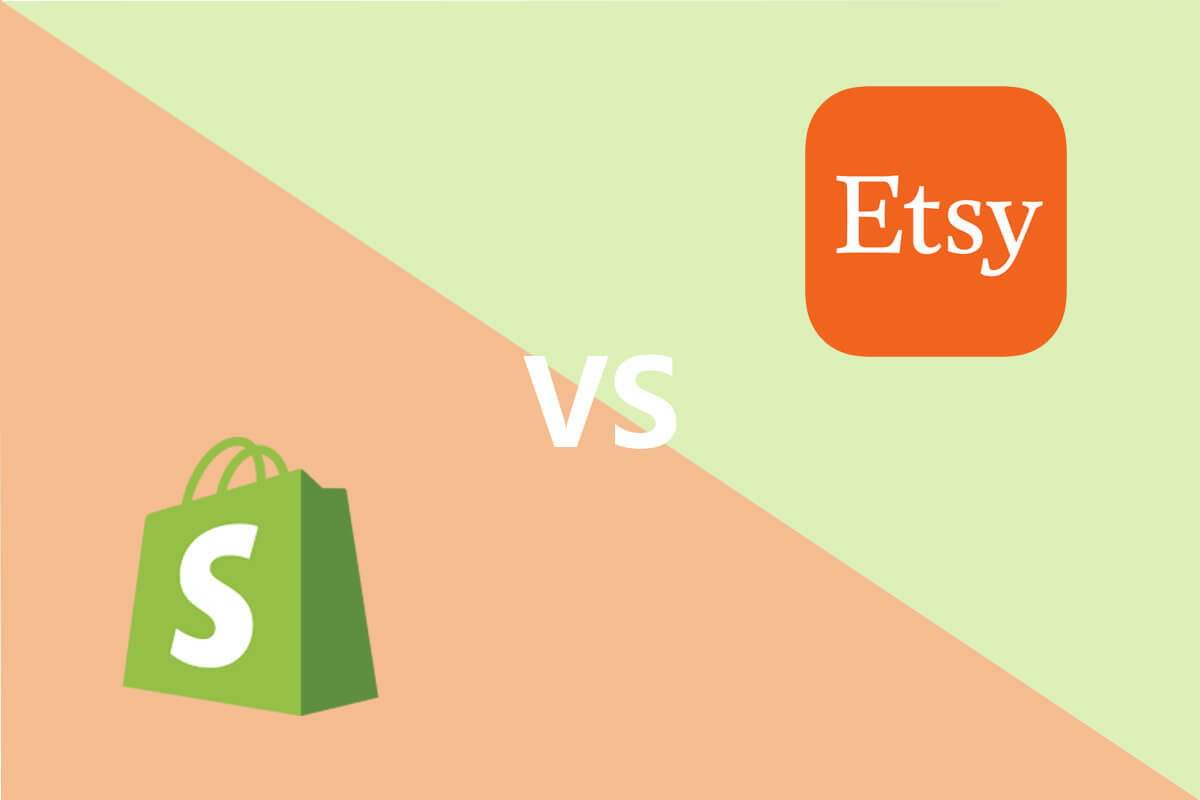 Shopify vs Etsy? That could be a hard choice for you if you are planning to start an online business.
Both platforms can be used to set up a store. But Shopify is an all-inclusive eCommerce platform while Etsy is a well-known marketplace like Amazon. With Shopify, you build your standalone online store without coding skills. With Etsy, you just sign up for an account and create a storefront.
So do you want to own an online store on your website or a storefront on a marketplace?
If it is not enough for you to make your decision, let's dive deeper into the differences between Shopify & Etsy and the pros and cons of them.
What is the difference between Shopify and Etsy
The differences between Shopify and Etsy are important factors that affect your choice.
So let's take a closer look at them.
Selling fees
The costs of selling on Shopify and Etsy are different.
There is a monthly subscription fee for a Shopify store. After a 14-day free trial, you need to choose a paid subscription plan among the Basic(US$29 per month), Shopify($79 per month), and Advanced ($299 per month) plans.
Except for the subscription fee, you are also charged for credit card rates and a transaction fee without Shopify Payments.
Besides, the Starter Plan and Shopify Plus are available to you as well. The former costs $5 per month, allowing you to sell products through your social and messaging apps. And the latter starts at $2,000 per month or a variable fee, allowing you to run a big-scaled business at ease.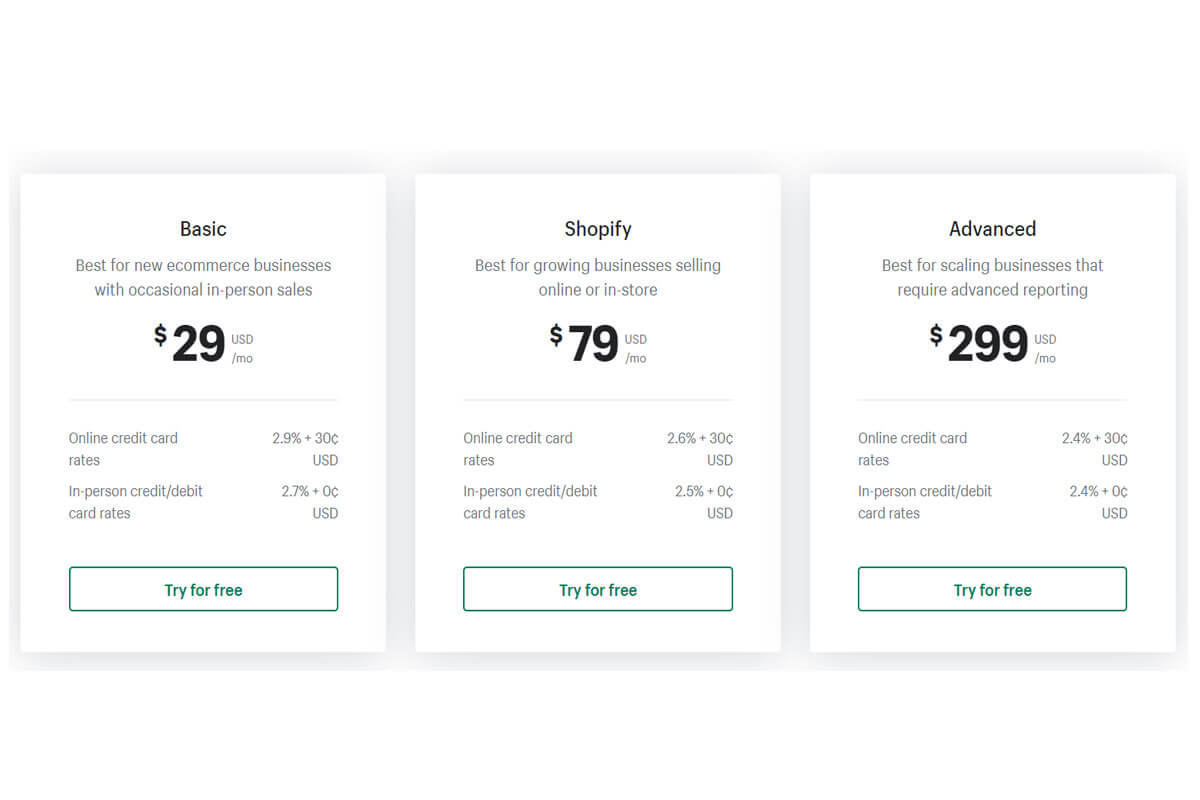 When you sell on Etsy, there is no subscription fee. But you need to pay $0.2 per listing, a transaction fee of 6.5%, and a payment processing fee. If you use Etsy Plus, a subscription fee of $10 per month would be charged. This paid plan offers you more customization options.
So selling on Etsy may cost less when you have to pay the expensive subscription fee on Shopify. But if your business is scaling, the transaction fee on Etsy could cost you.
Product category
In a Shopify store, you can sell products covering nearly all categories, from electronic accessories to makeup, and kitchen supplies to handmade crafts. There is no strict limit on product catalogs.
However, on Etsy, mainly handmade, vintage, and craft items are allowed to sell. In this case, it is not easy to build a new product line or sell in a different niche to scale your business.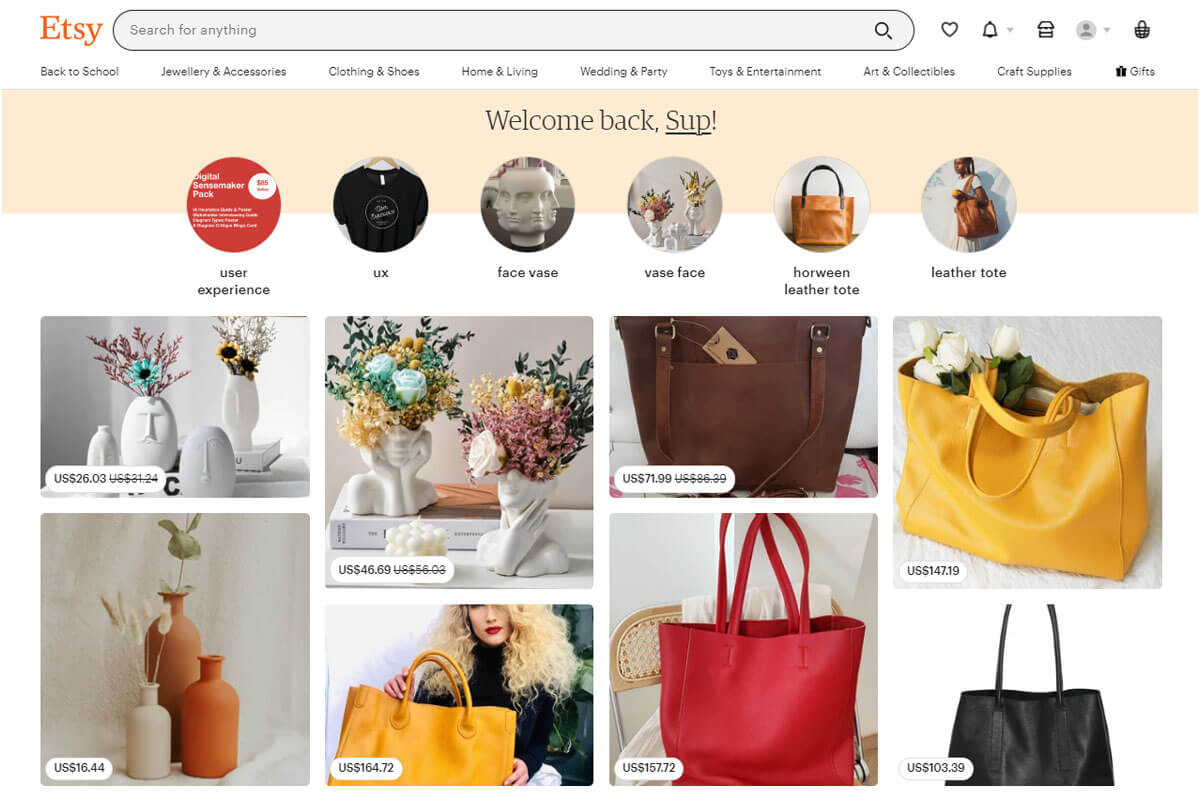 Store customization
When it comes to customization, Shopify allows you to customize your online store freely with a ton of themes. Designing your store with HTML and CSS is also optional. But the Etsy storefront is with a fixed design. You can only edit the banner, logo, name, and product detail page.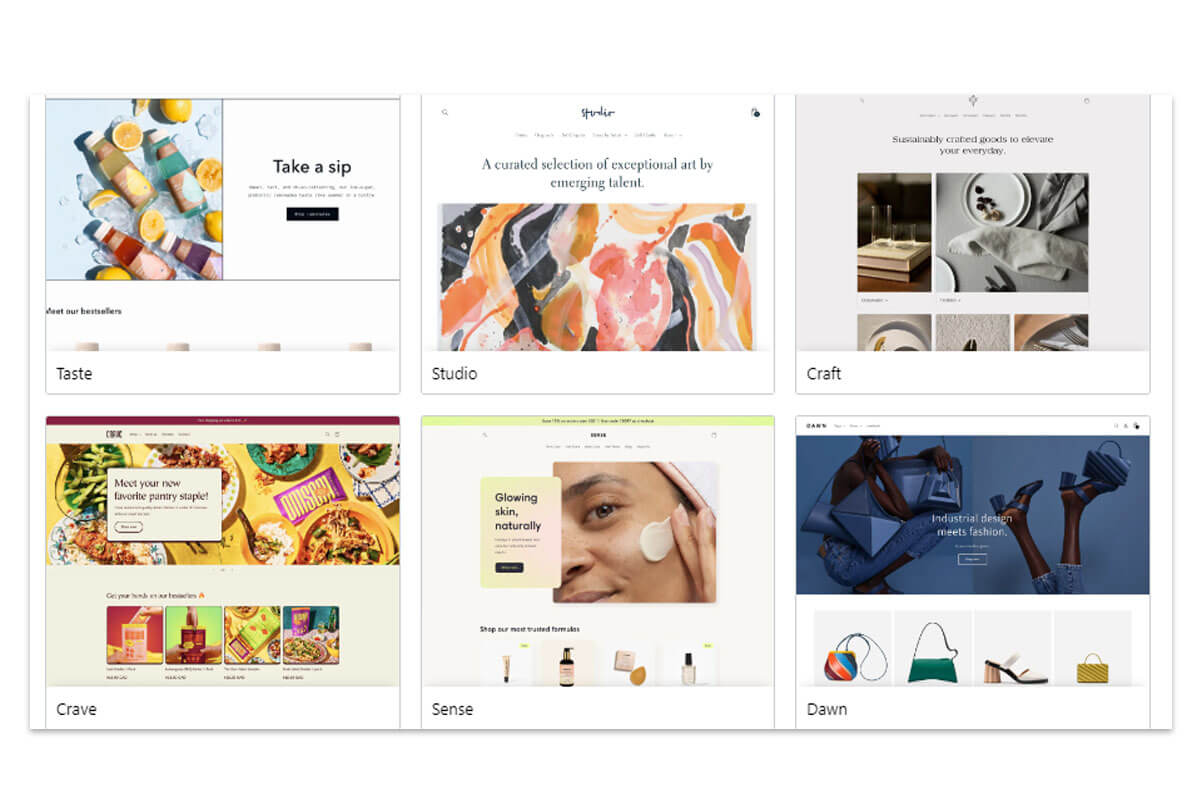 Additional tools
As a powerful store-building platform, Shopify offers you different tools to build, market, and manage your business, such as custom storefront tools, eCommerce apps, and social channel integration tools.
While there are limited but helpful tools on Etsy, they could be mainly used to analyze, manage and market your store.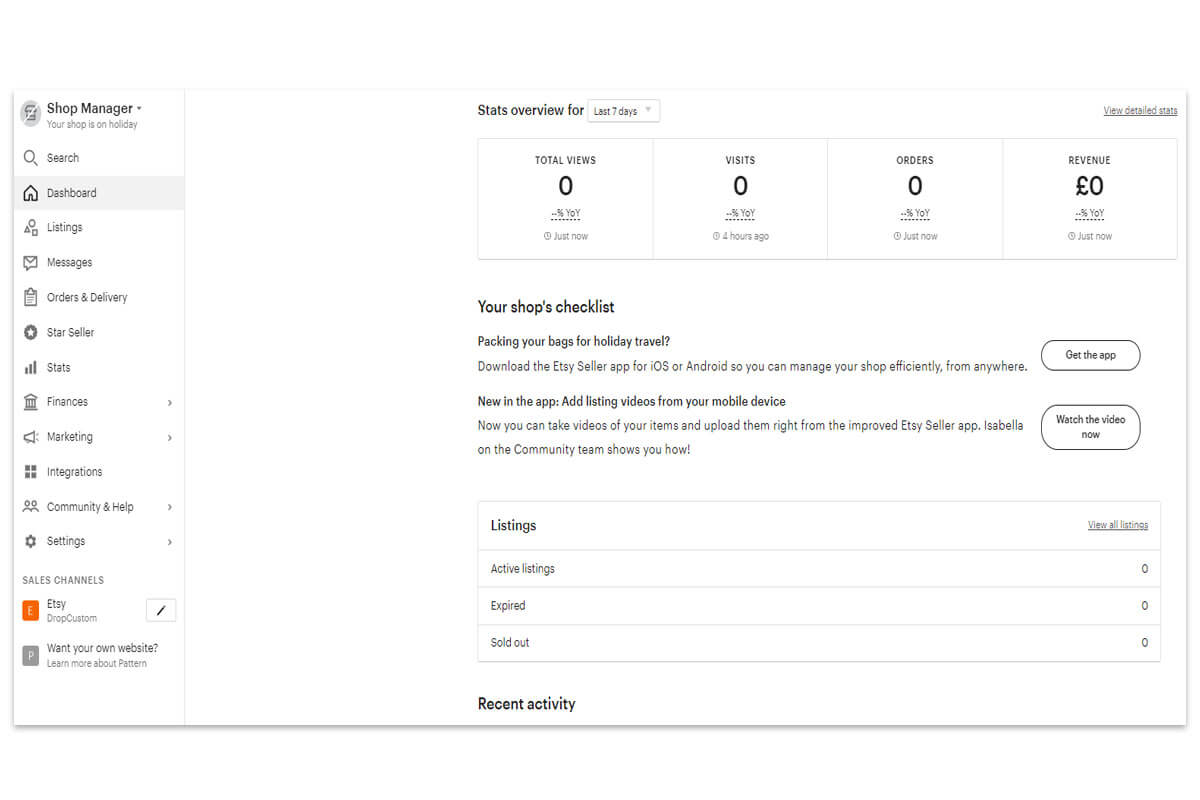 Customer base
If you sell with Shopify, your customers' information like their phone numbers and email address are available to you. So you can market your products or service to these customers.
However, on Etsy, it is hard for you to promote your products to your customers when the phone number and email are not available. This means you can't build and scale your customer base.
Seller support
As a Shopify seller, you have access to comprehensive support from this company. For example, you can get support through Shopify Help Center, Shopify Community, live chat, phone calls, email, or social media.
On Etsy, you get support through Etsy Help Centre, forums, email, and sometimes phone calls. Without prompt live chat, Etsy could not be so convenient to use.
Shopify vs Etsy: Pros and Cons
After learning about the differences between Shopify and Etsy, now you also need to have a good understanding of their pros and cons.
Pros of Shopify
Easy to customize With many free and paid themes offered, you can customize your store according to your needs.
Easy to scale Shopify allows you to sell a wide range of products in various categories. So you can scale your business by selling in a new niche. Besides, Shopify offers you useful tools to add features to your store, which benefits your scaling.
Increase brand awareness As we mentioned above, you can customize your store on Shopify, so it is easy for you to differentiate your store from your competitors'. As a result, your brand may be more likely to be recognized and remembered by your customers.
Helpful tools Shopify provides you with many plugins and tools to facilitate your business, like store customization tools and add-on apps.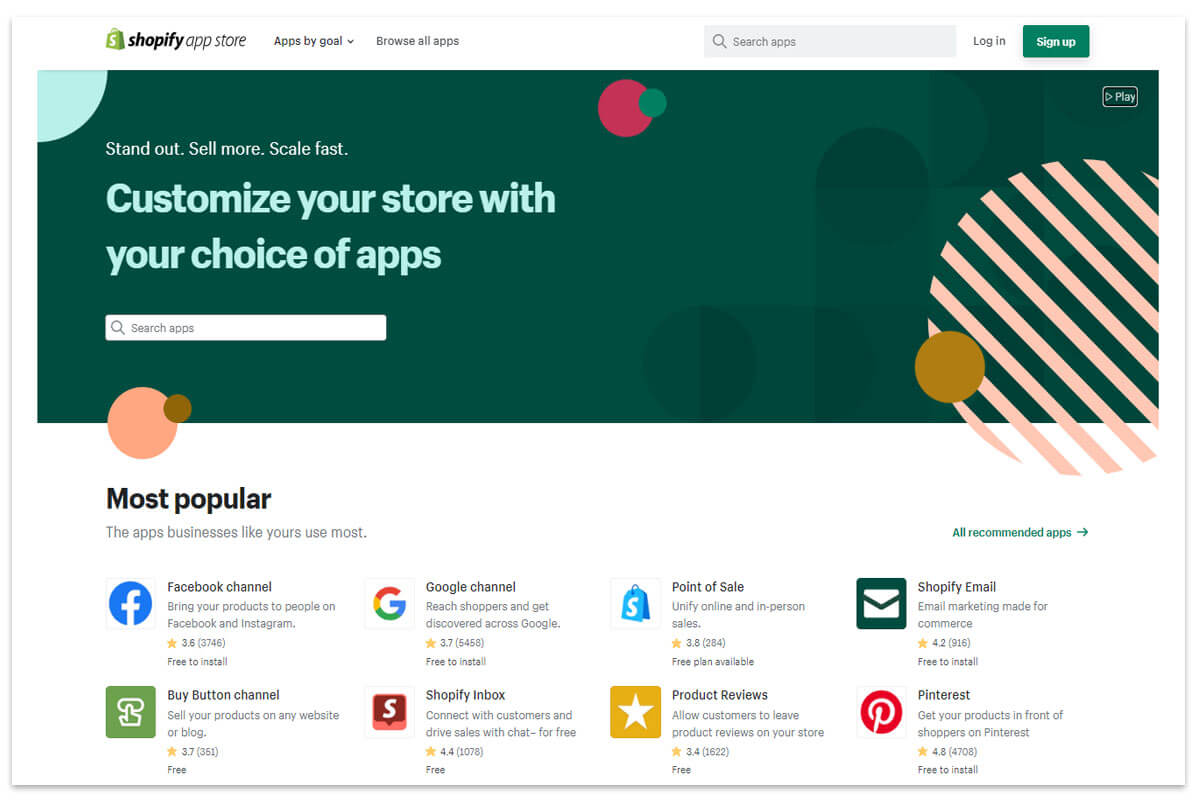 Cons of Shopify
Get traffic by yourself Because you set up a website from scratch, you have to drive traffic to it all by yourself. Whether through social media marketing, email marketing, paid ads, or SEO, you should know these fields or employ experts to help you. That could be challenging and expensive for a startup.
Extra costs Even though there are quite many themes and apps available to you, most of them are not free to use. Thus, the costs of your business will increase.
Pros of Etsy
Potential traffic Etsy is an influential market for handmade and crafted products. The number of active Etsy buyers was approximately 96.34 million in 2021. So your store can get visits even if you haven't endeavored to market it.
Low cost If your business is on a small scale or you only have a handful of items to sell, choosing Etsy is money-saving when there is no expensive monthly subscription fee.
Easy to start Starting a business on Etsy is easy. All you need to do is register an account, create the storefront, find a fulfillment partner, and list your products. There is guidance for every step. So you can start selling within a few days.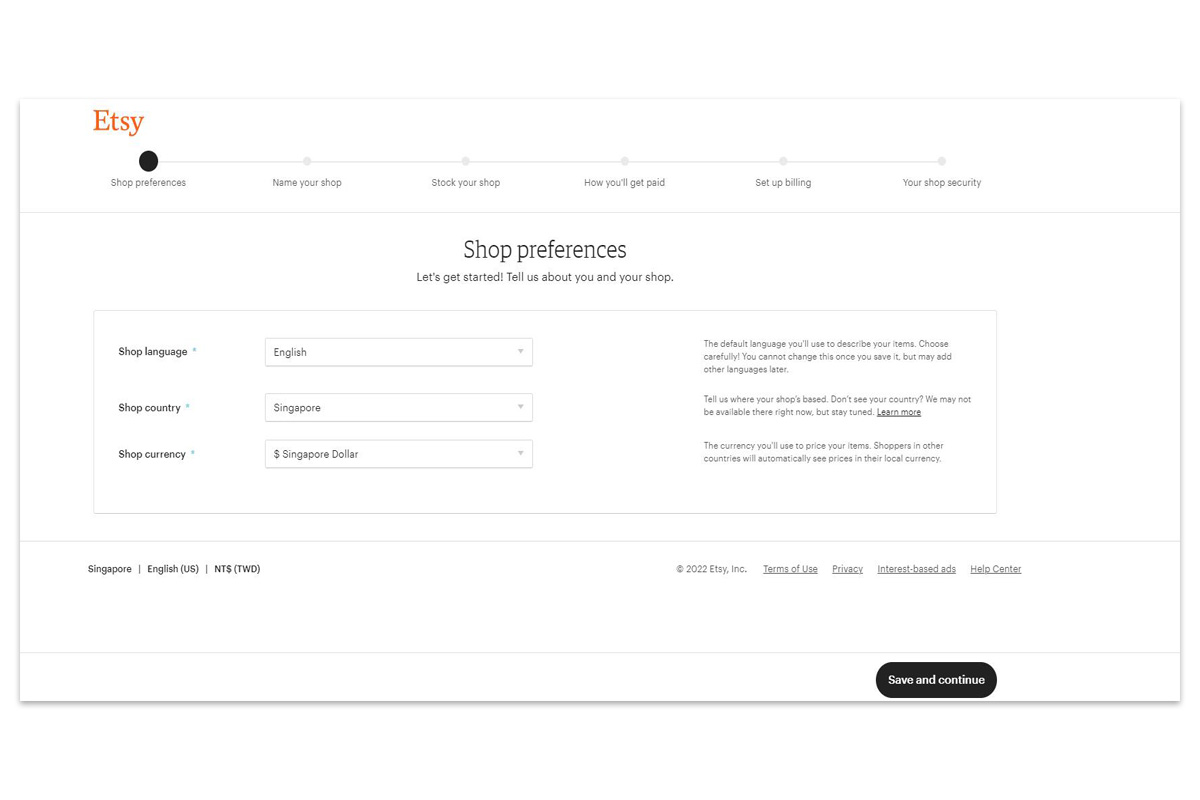 Simple store design Designing an Etsy store is as easy as pie. You just follow the design template Etsy offers and finish decorating your banner, logo, and product detail page.
Cons of Etsy
Fierce competition There are a lot of sellers like you on the Etsy market. When a customer searches for a product, he or she finds not only your products but also your competitors'. Only if you make an attractive detail page and set a competitive price, the chance your customers buy from you could increase.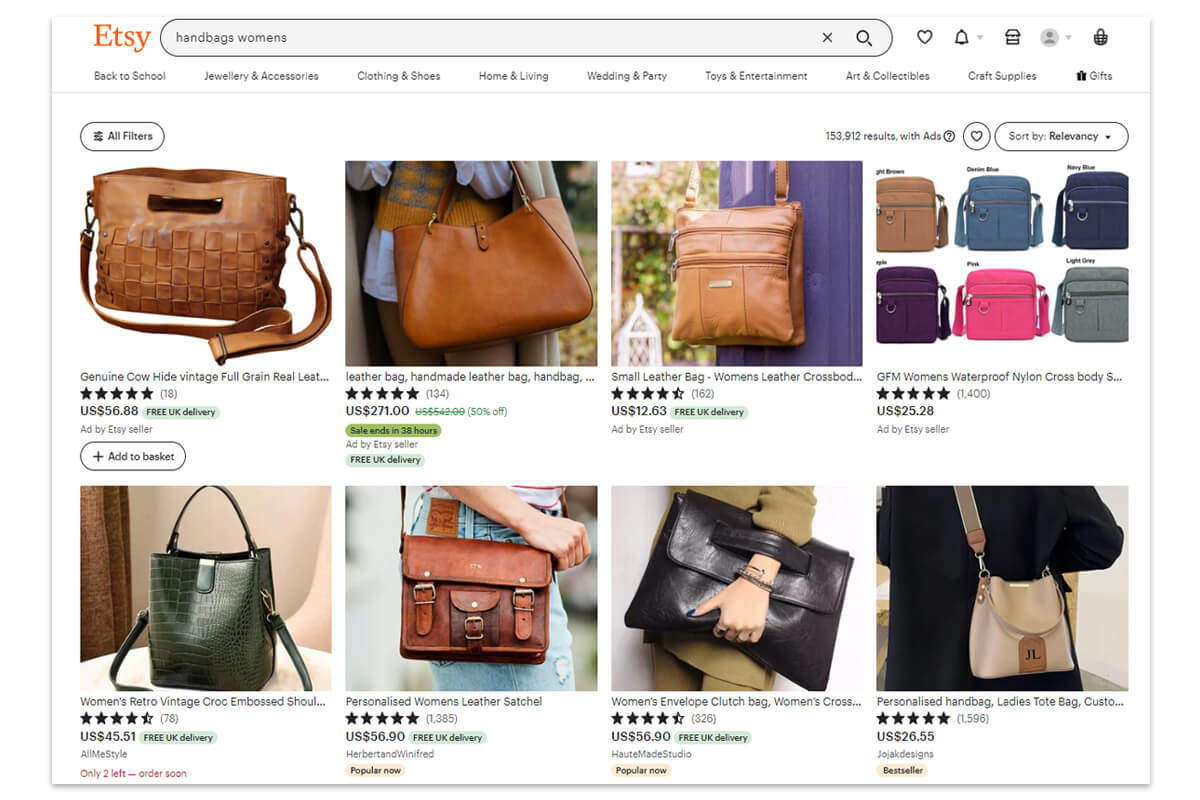 Difficult to brand your business On Etsy, you have to design your storefront with a fixed template. It is difficult for your store to stand out and for your customers to remember it. Whenever talking about where they buy the product, they probably answer "Etsy" but not your brand name.
Not easy to scale your business Etsy is mainly a marketplace for selling handmade, vintage, and craft products. If you want to begin a new product line in a different niche like electronics, it could be hard to realize it on Etsy.
Use both Shopify and Etsy
Shopify vs Etsy?
You may have a clear idea of which to choose now. But in fact, you don't have to choose between them.
Etsy is suitable for selling unique and crafted products on a small-scale business.
If you test products in these catalogs or run your business as a side hustle, Etsy is no doubt the best choice for you.
But when you plan to specialize in another niche and need to scale your business in the long run, Shopify could be the best fit.
It is a wise choice to sell on both Shopify and Etsy. You may use Etsy to start your business and Shopify to scale it.
Another good news is that you can sell anything you want on your website with Etsy Pattern. Etsy Pattern is a tool for establishing a website, which costs $15.00 per month. With this tool, you are allowed to create a standalone website, drive traffic to your store and build your customer base. You don't need to pay fees for unlimited listings. Furthermore, you can connect your Etsy shop listings with this website.
Just remember that there are more powerful tools on Shopify than Etsy Pattern.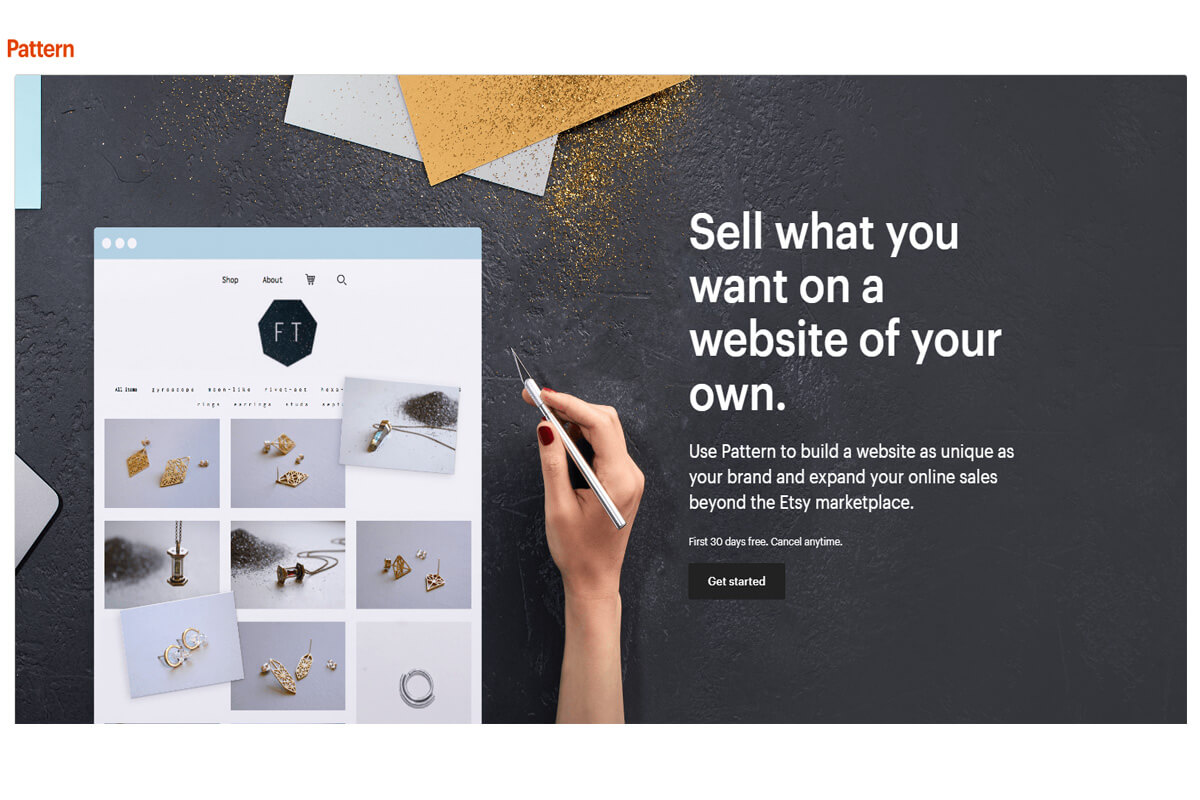 Don't know how to sell on Shopify or Etsy?
The following guides may help.
How to Start Your Print on Demand Business on Shopify?
How to Start Shopify Dropshipping?
Start Your Print on Demand Business on Etsy in 6 Steps
How Much Does It Cost to Sell on Etsy(2022)
Conclusion
The discussion on Shopify vs Etsy seems last for a long time. Which to choose largely depends on your niche and business goal. What products do you want to sell? Do you plan to run a small business or scale it in a long term? Think about these questions carefully before making your decision. Or you can wisely put your investment in both Shopify and Etsy. As the saying goes, "Don't put all your eggs into one basket." Why not try it by yourself?
If there is any question, please feel free to leave your comment.