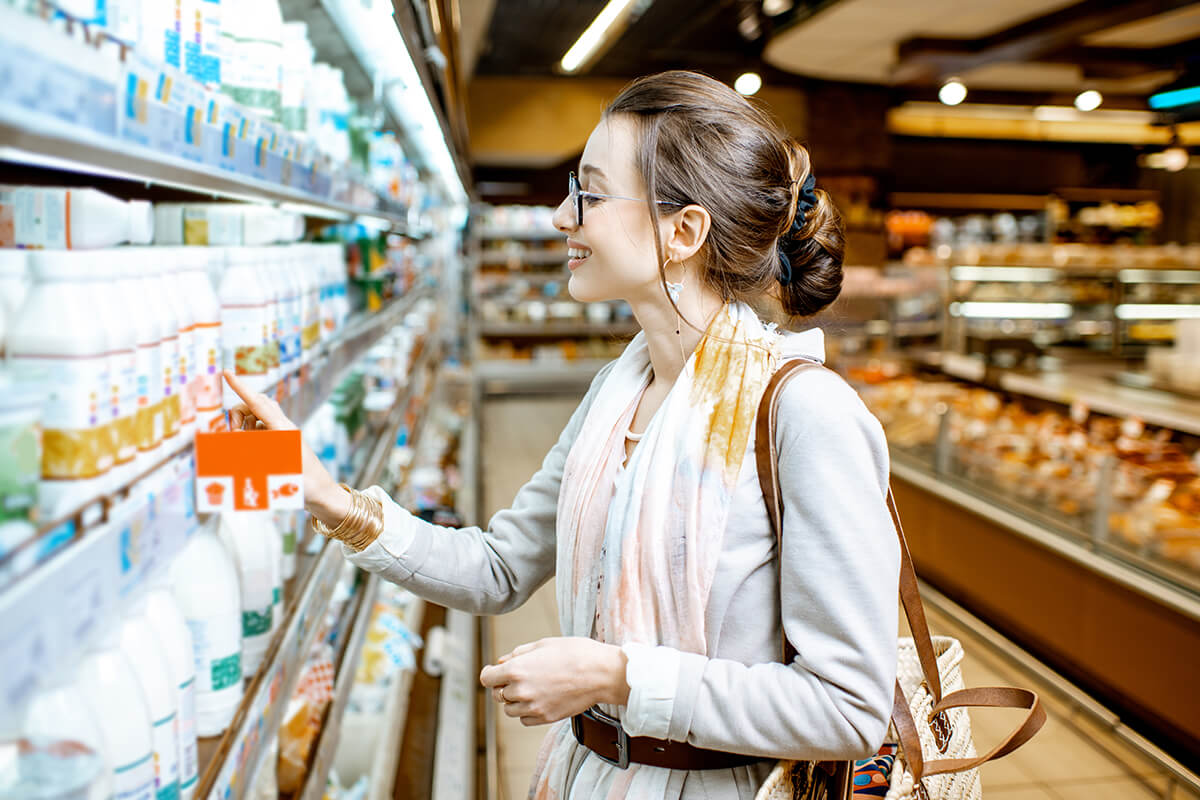 Product sourcing is an important step to run a retail business. Whether your business is small or big, you have to source products for your store before a sale.
However, product sourcing is not a simple task of finding some products. Without a viable method or good strategies, it is difficult for you to find quality products at a competitive price.
But don't worry. In this article, we will give you comprehensive guidance for sourcing products.
Let's get started!
What is product sourcing
Product sourcing is a process where you find products to sell in your store from a supplier. So whether it is sports shoes or evening dresses, every store needs product sourcing to stay functional and relevant.
Here we make an example to further explain what product sourcing means.
Supposing you come across a handbag an influencer promotes on Twitter, you decide to sell it after some due research. So you search for such a product from a manufacturer, a wholesaler, or a dropshipping source and then list it to your store.
This is a product sourcing process.
Product sourcing methods
There could be various product sourcing methods available in the market. Here, we will focus on 5 proven methods that may help you.
1. Manufacturer
A manufacturer is a company who makes goods for you. These goods can be new products or a variation of your store products. Cooperating with a manufacturer, you cut out the middleman and earn a high profit.
Pros
High profit margin When you partner with amanufacturer, you can buy products at a low manufacturing price. That allows you to sell at a high-profit margin.
Easy branding Manufacturers provide customizable private and white label products. So you can add your logo, brand name, and unique design to brand your business.
Easy to scale The manufacturer is helpful to develop a new product line and produce a high volume of products in a short time. Therefore, it is easy to scale your business.
Cons
Minimum order quantities Manufacturers usually require a minimum order quantity for products. The number is at least three figures in many cases. So working with a manufacturer could not be a good idea for a dropshipping business.
Risk on a surplus When you buy a pile of products from a manufacturer, you could risk a surplus of goods. Then you are probably stuck in the problem of how to deal with it and earn your money back.
Storage & shipment Sourcing from a manufacturer, you have to rent a warehouse for storage of your goods and arrange shipment by yourself. This is not cost-effective for a startup.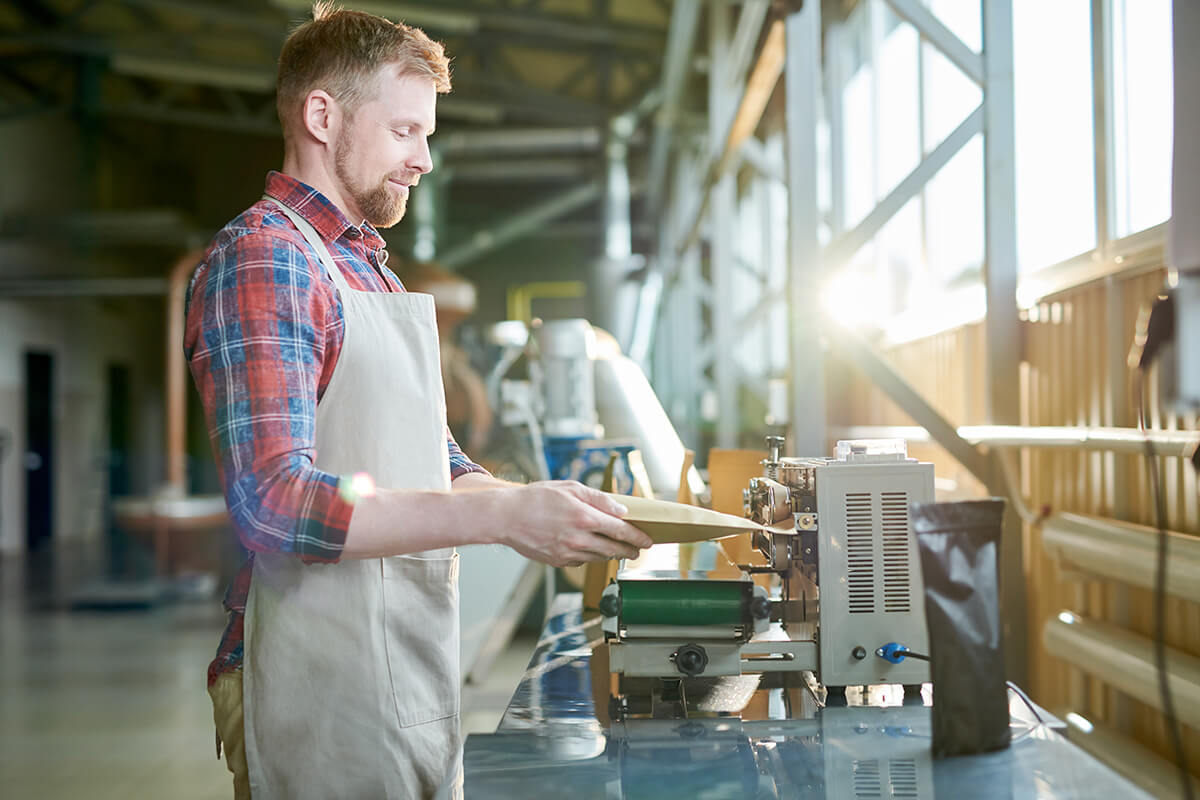 2. Wholesaler
A wholesaler is a merchant who sells products in bulk to a retailer. These products usually come from a manufacturer and are already made. So working with a wholesaler, you can get your products sooner.
Pros
High profit margin Though products from a wholesaler cost a bit higher than those from a manufacturer, they can still provide you with a high-profit margin when you set a reasonable price.
White label products Many wholesalers offer you white label products. You can customize these products to increase your brand awareness.
Shorter lead times Products from a wholesaler are often made already. So you can get your products and deliver them to your customers soon.
Cons
Similar products Wholesalers tend to buy trending products during a certain period. When you source and make no change to the products, you probably sell the ones similar to your competitors'. In this case, it is hard to make your brand stand out.
Inventory and shipment If you partner with a wholesaler, you need to handle inventory management and shipment. This is laborious and time-consuming so you may not have much time for marketing, especially when you scale up.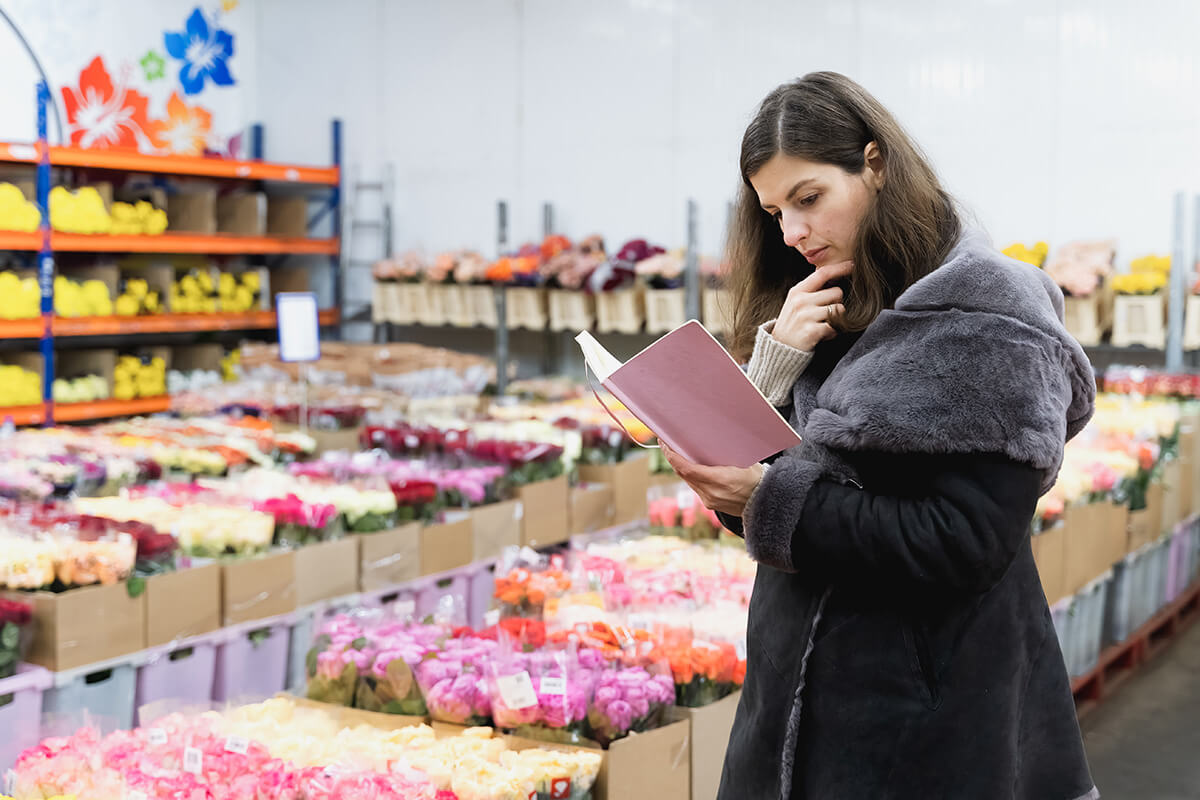 3.Dropshipping sources
Dropshipping is a business model where the seller sells products from a supplier without inventory. When the customer places an order, the seller forwards the order to the supplier. Then the supplier produces, prepares, and ships the order in place of the seller.
Pros
Little upfront investment There is no need for inventory when you dropship products from a supplier. Your capital can be saved for investment in other essential aspects.
Minimum risk Selling without inventory, you won't face the problem of the leftover products. It lowers the risk to run your business.
Easy to test new products Dropshipping is a good way to test new products. List the product from the dropshipping source in your store and market it, then you can test if it will be successful without worrying about loss of product costs.
Easy to scale The dropshipping supplier is in charge of the inventory and order fulfillment for you. So you can focus on product marketing and customer service, good for scaling your business.
Cons
Fierce competition Dropshipping is a business with low barriers to start. That suggests the increasing competition when more and more businesses enter this industry.
Low profit margins In the dropshipping model, the supplier handles product storage and order fulfillment. It could cost higher to source from dropshipping sources than from a wholesaler or manufacturer.
No control over inventory Dropshipping sources deal with producing products and storing them on your behalf. That means you nearly can't check physical products and control the inventory. Maybe one day your products were out of stock while your supplier has no storage.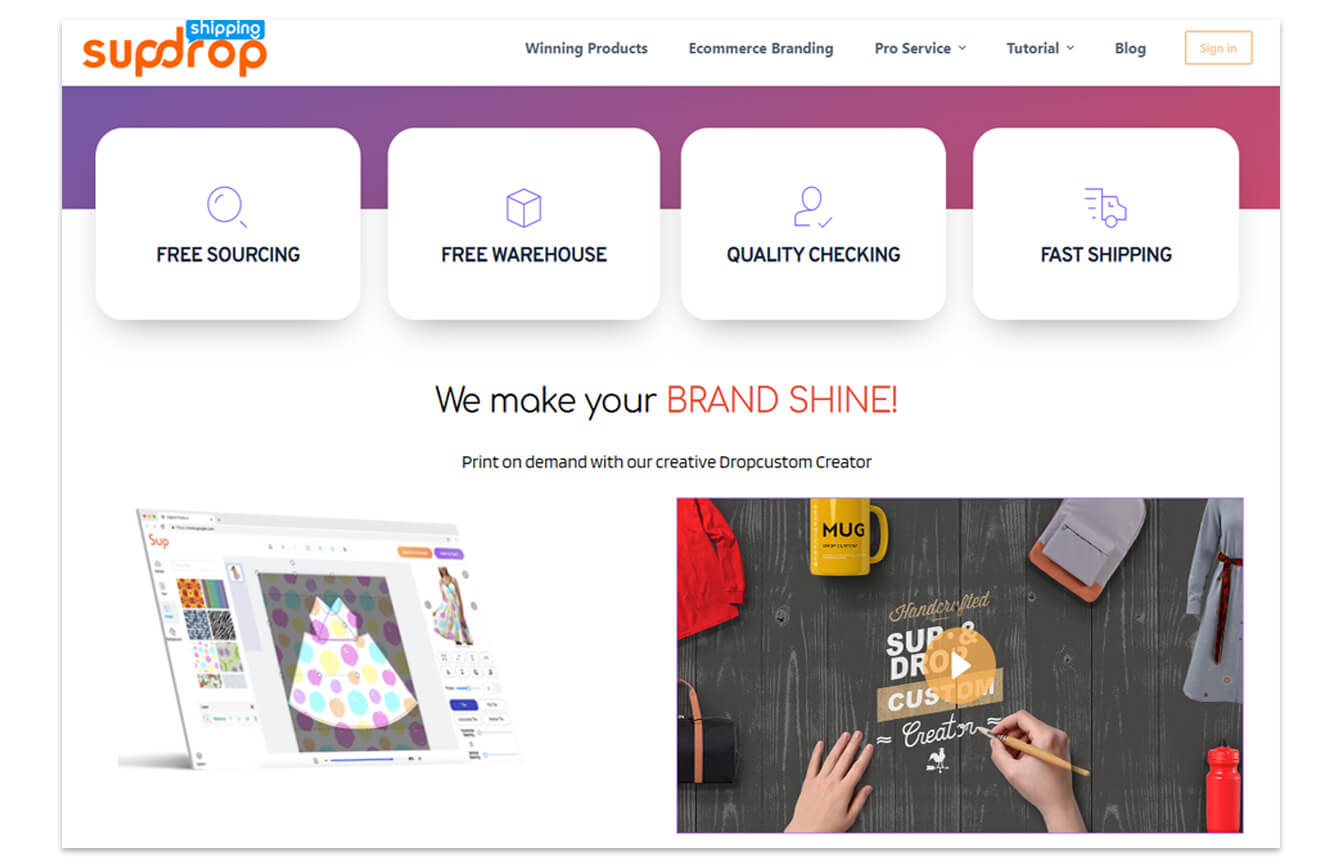 4. Sellers on a Marketplace
Sourcing products from sellers on a marketplace is also a good option. Even if they intend to sell goods to the end consumers, they don't mind selling to a business.
Pros
No minimum order quantity Products on a marketplace are often sold with no minimum order quantity. You can buy after your customers place an order in your store.
Proven winning products Generally speaking, a product on a marketplace tends to have had sales before you source it to your store. It could be a proven winning product. This may give you an idea of which product to sell.
Cons
Lower profit margins Products from a marketplace seller are probably at a higher price. Thus, you cost more and finally get a slimmer profit margin than you source from a wholesaler or a manufacturer.
Limited product category There is a strict limit on what to sell in a marketplace. As a result, the product you want to source could be not easily found from marketplace sellers.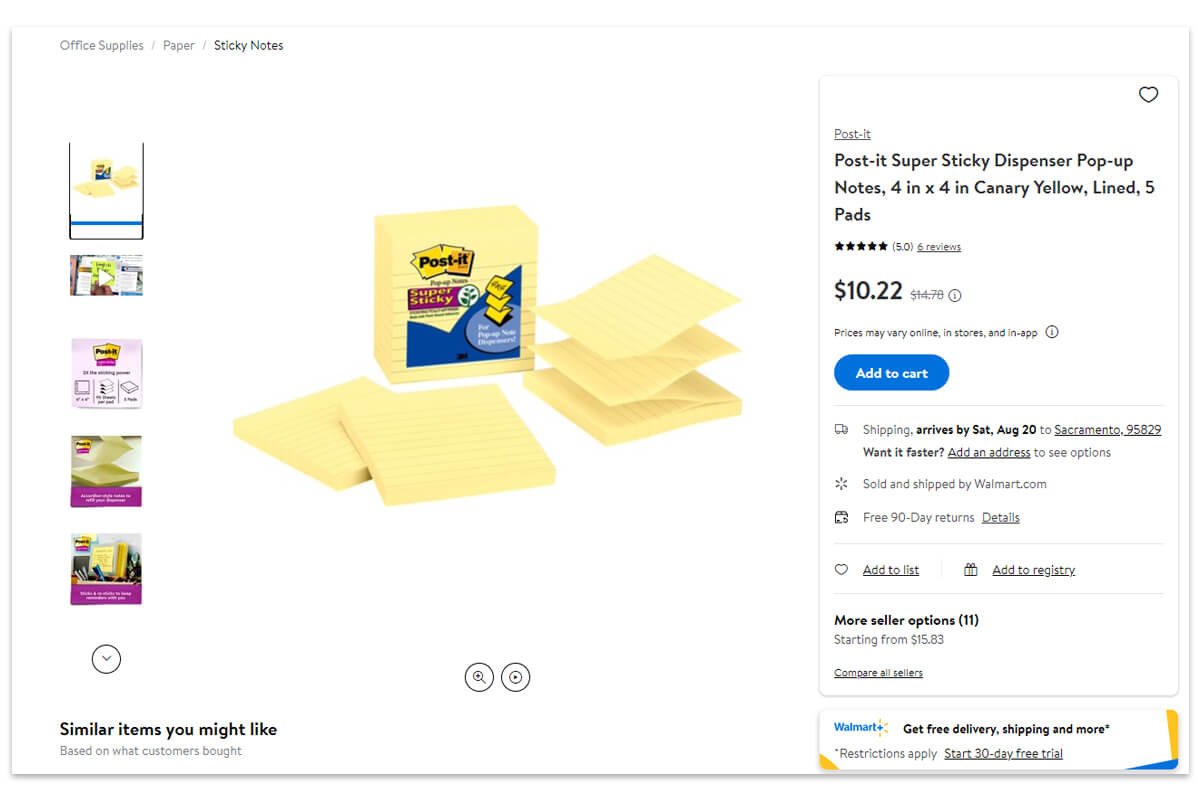 5. Trade shows
A trade show is an event where wholesalers and manufacturers get together to display and discuss goods and services in their industry. Retail sellers attend the event to look for what they need and get an understanding of the trend in the related market.
Pros
Access to the newest products In a trade show, the latest products in your industry are available to you. You can have a look at them and purchase them for your store ahead of your competitors.
Establish your presence Many manufacturers, wholesalers, retail sellers, and consumers get together in a trade show. Through the trade show, you can introduce your brand to the public, increase your brand awareness and establish your presence.
Cons
Not common in the pandemic period Because of the covid-19 pandemic, there could be fewer trade shows offline. It is not easy to find one concerning your niche.
Expensive You could spend several days or so taking part in a trade show. Meanwhile, it costs to attend a trade show which is held far from your location.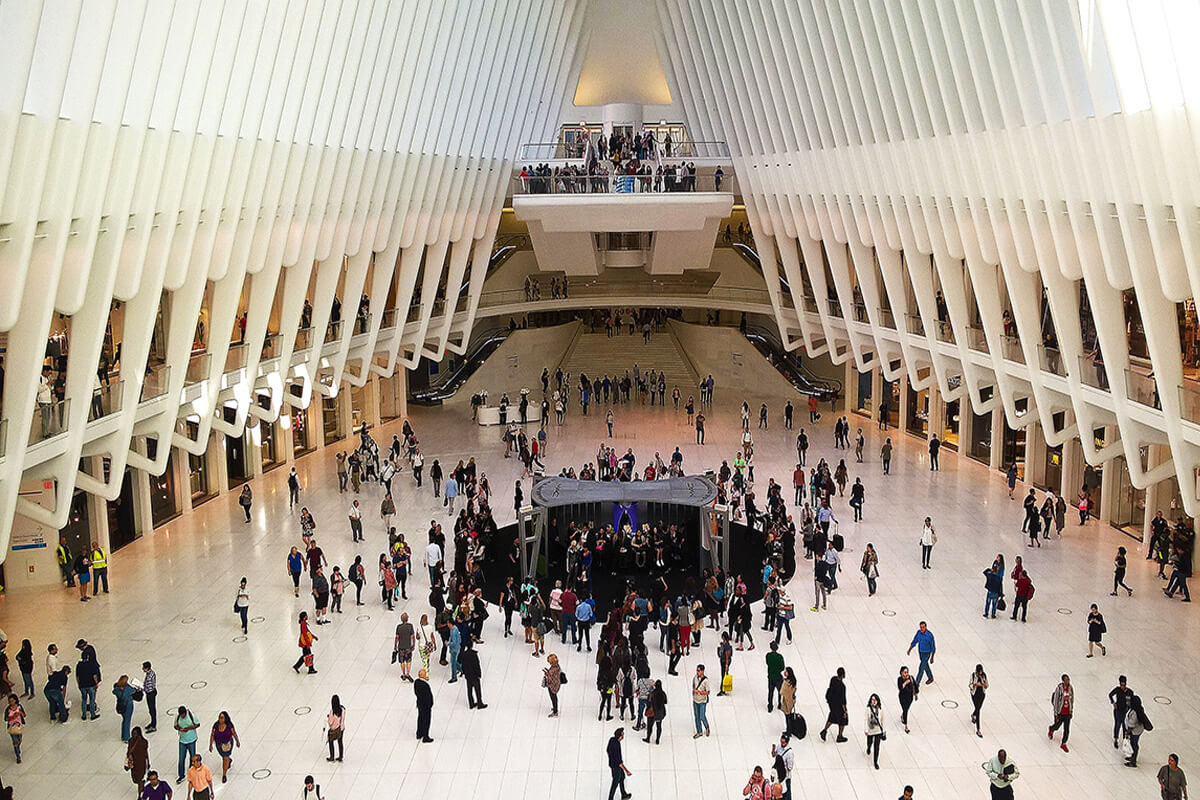 Which product sourcing method is fit for your business
Since each product sourcing method has its pros and cons, you need to consider it carefully before you make a decision.
If you want to customize your products and cut the middle-man to make high profits, souring products from a manufacturer is the best choice. Just remember that, with this method, you need to have enough capital in upfront inventory.
But if you intend to sell profitable white label products, and you don't want to wait a long lead time, working with a wholesaler could be better for you.
When it comes to running a business with no hassle in inventory and fulfillment, finding dropshipping sources best suits you.
Of course, you can also choose to source from a marketplace seller to buy after a sale and control your inventory.
Sometimes sourcing products in a trade show gives you an edge in selling the new arrival ahead of your competitors.
Product sourcing strategies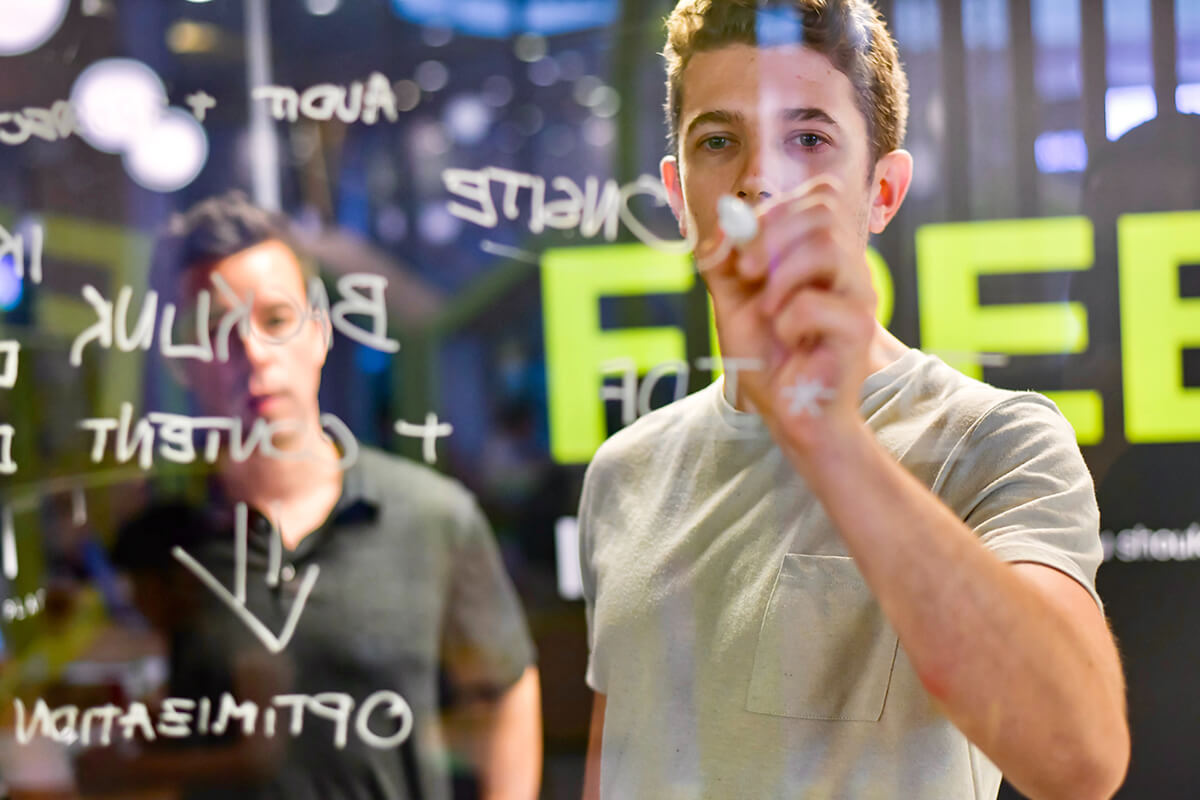 Even if you have already picked a good method to source products, there could be still difficulties along the way. However, with some good strategies, you can source products smoother and more efficiently.
Bellowing are the strategies we recommend for you.
Research your products
Products come first whenever you do product sourcing. Thus, you should do research and decide what you sell before you source.
What products do your customers need to solve their problems?
Which products do you sell well in your store?
What could be the winning products for your business?
You need to find your answers through careful research.
Only when you have a clear idea of what products to sell, you can access a source and communicate with the supplier more effectively.
Evaluate your product source
It's important to evaluate your product sources regularly. You may have already sourced products from a supplier several times, but how can you ensure the supplier always provide you with something as good as before?
So remember to reevaluate your supplier from the following aspects.
Product quality
Price
Response time
Delivery time
Payment methods
Reviews from other buyers
Nurture the relationship with your supplier
Building a good relationship with your supplier benefits your business in the long run. If you get along very well with each other, the supplier could give priority to solving your problems. In addition, your supplier may share trending information and hot selling products with you.
To establish a good relationship with the supplier, you can
Communicate with your supplier regularly
Send a gift at a festival
Recommend the supplier to your friends and colleagues who sell in the same niche as you
Have multiple product sources
Working with multiple product sources can get you out of chaos in an emergency. If someday your only supplier becomes not reliable or fails to offer you an inventory of your hot-selling products, you can look for help from another supplier.
How can Sup Dropshipping help you with product sourcing
Sup Dropshipping is a dropshipping agent located in China. Having served thousands of sellers, Sup is experienced to help you source the most competitive products from reliable suppliers in minutes. This sourcing service is free of charge and available to every Sup member. Members at different levels can use this function from 5 times to unlimited times one day.
Plus, our Chrome extension Sup Scraper allows you to source products on Amazon, eBay, Etsy, Aliexpress, DHgate, and other platforms with a few clicks.
Why not try our sourcing service or Chrome extension to relieve you from a sourcing hassle?
Conclusion
Product sourcing is important in a business. Though it is a little complicated, with a proper method and some useful strategies, you can source products efficiently. But if you want to avoid the hassle of measuring or testing a product sourcing method, the easiest way is to work with Sup Dropshipping. Sup will source products for you within a few minutes and ensure you get a satisfying result.
Do you have experience in sourcing with Sup?
If yes, we would appreciate it very much if you can share your experience with us in your comment.