Whether you're looking for a cozy pair for the winter, a breathable option for summer, or a trendy pair you can wear year-round, slides are an investment in your daily self-care routine. With summer just around the corner, a pair of comfortable, stylish, and versatile cloudy shark slides is essential. It not only soothes your feet but also provides the right amount of support.
So in this post, we bring you the most popular summer slides – Cloudy Shark Slides. Keep reading to find out why they're so popular and the top 10 cloudy shark slides for 2023 summer.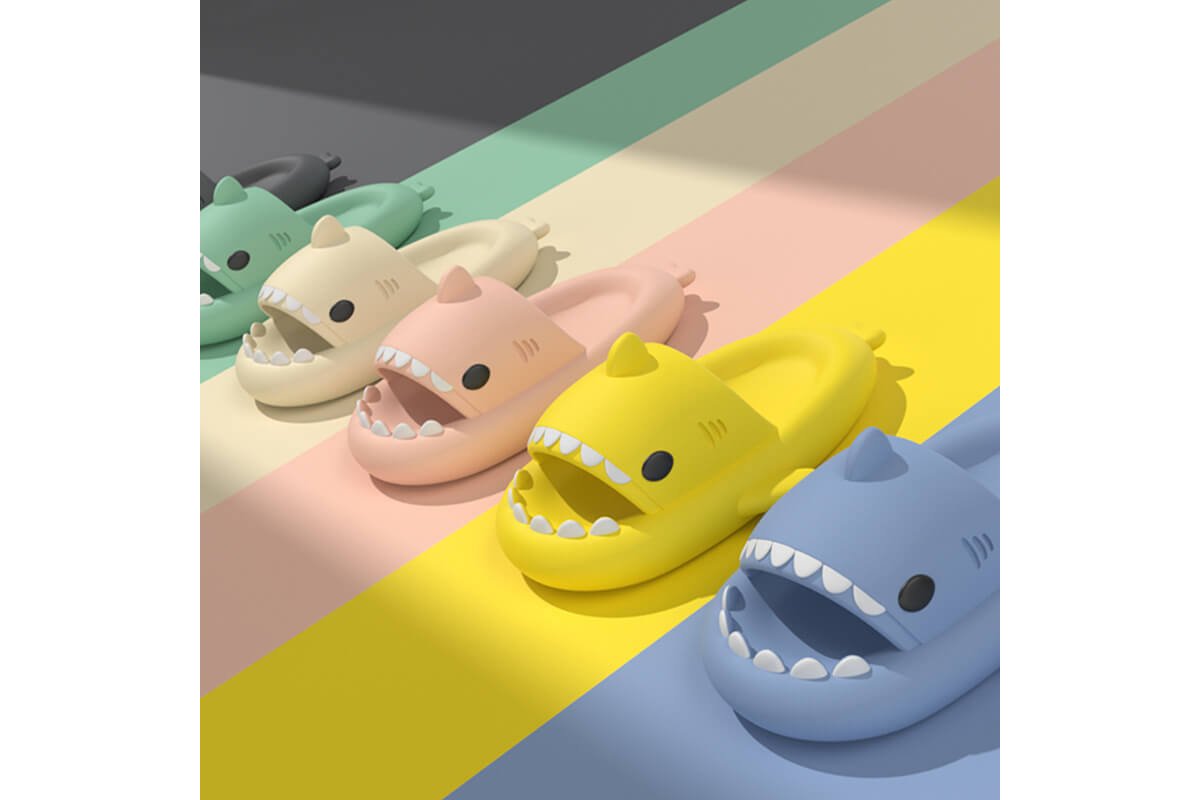 Why Cloudy Shark Slides are Getting Popular?
High-quality Material: The whole shark cloud slides are made of healthy and durable EVA material, soft and comfortable, with good cushioning and elasticity. It can be easily put on and taken off, folded and twisted at will, and recovered when loosened. The open-toe design is very breathable, so you don't have to worry about your feet getting hot and sweaty.
Shark Design: Each slide has authentic shark features – the replicated sharp teeth, the fins, and the wide-set eyes. These slides carry so much detail compared to an actual shark. They are perfect for the shark-obsessed fan. Furthermore, the fun shark style can be used as couple slippers or parent-child slippers and never go out of style even if worn for years.
Soft and Comfortable: Cute pattern design, unique open-toe design, let the shark's mouth open and close when you walk, novel and interesting. Cloudy shark slides are ergonomically shaped for a better fit, adding extra comfort for all-day wear, and providing you with ultimate softness.
Super Non-slip Sole: The shark slipper features a thickened rubber sole with a deep anti-slip texture design that provides great friction and just the right amount of support as you walk, preventing you from slipping or falling. You don't have to worry about slipping on watery roads or bathrooms, it's very safe.
Wide Occasion: Shark slides are suitable for everyone, any gender or age. It is a great companion for bedrooms, bathrooms, gardens, spas, gyms, swimming pools, beaches, dorms, public showers, steam rooms, and more. These fun slides are definitely a great choice for your four-season slippers and the perfect holiday gift!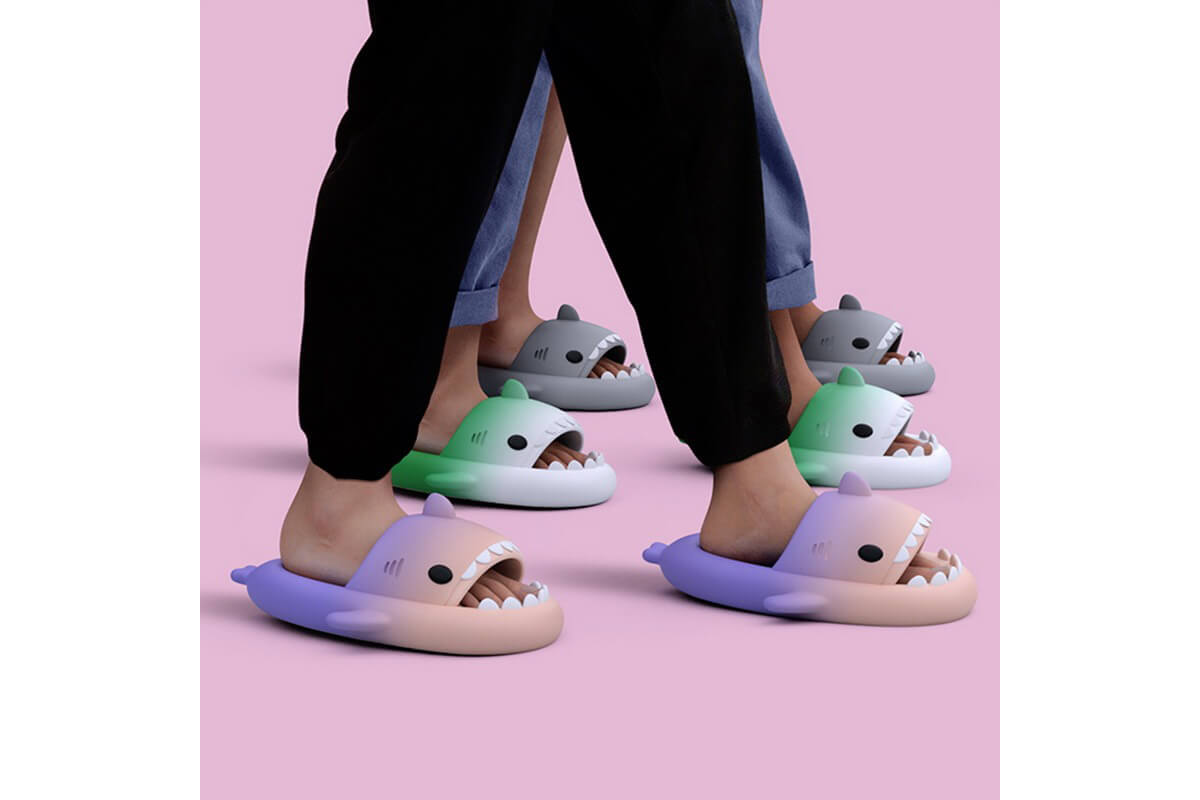 Top 10 Best Cloudy Shark Slides for Summer
The following are the top 10 best cloudy shark slides that we list for you so far. You can find suppliers to get the best price by searching on Sup Dropshipping.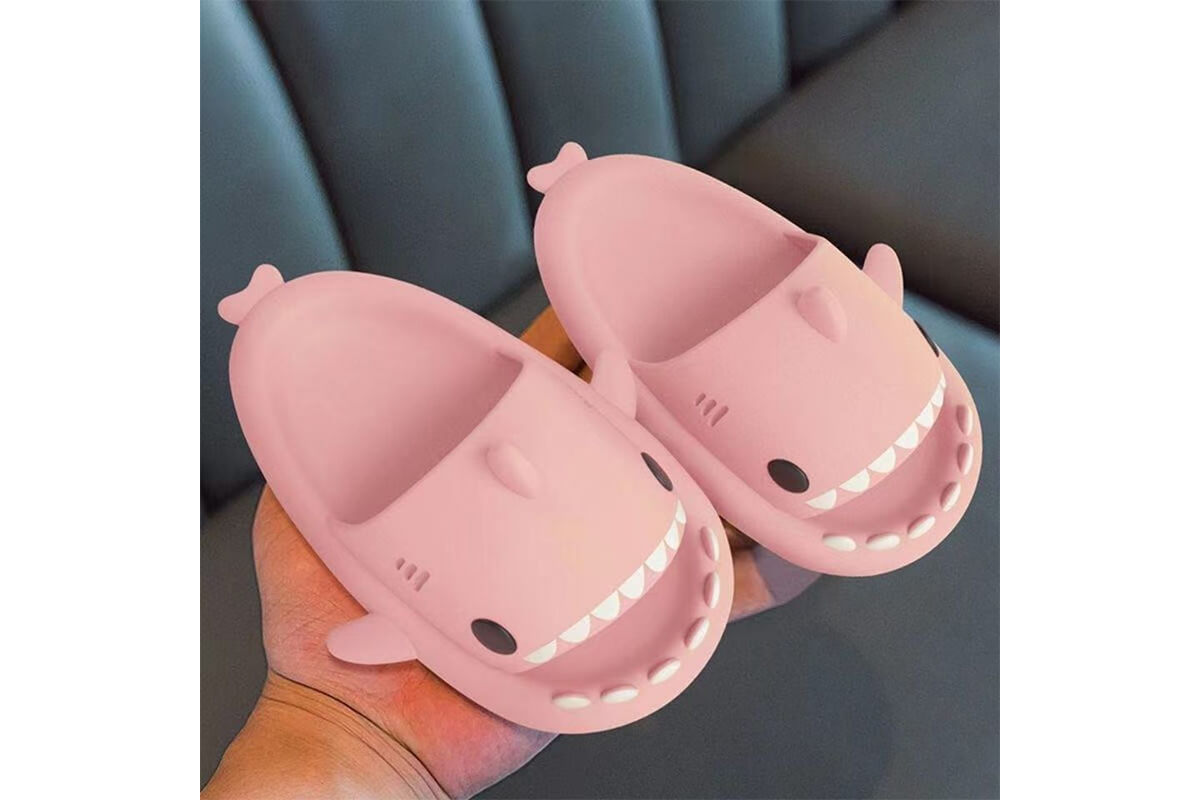 Cloudy shark slides have a non-slip textured sole for a strong grip and excellent slip resistance. Plus, they dry fast and are breathable. When you wear it and walk into the house, you can feel the fatigue of the day relieved.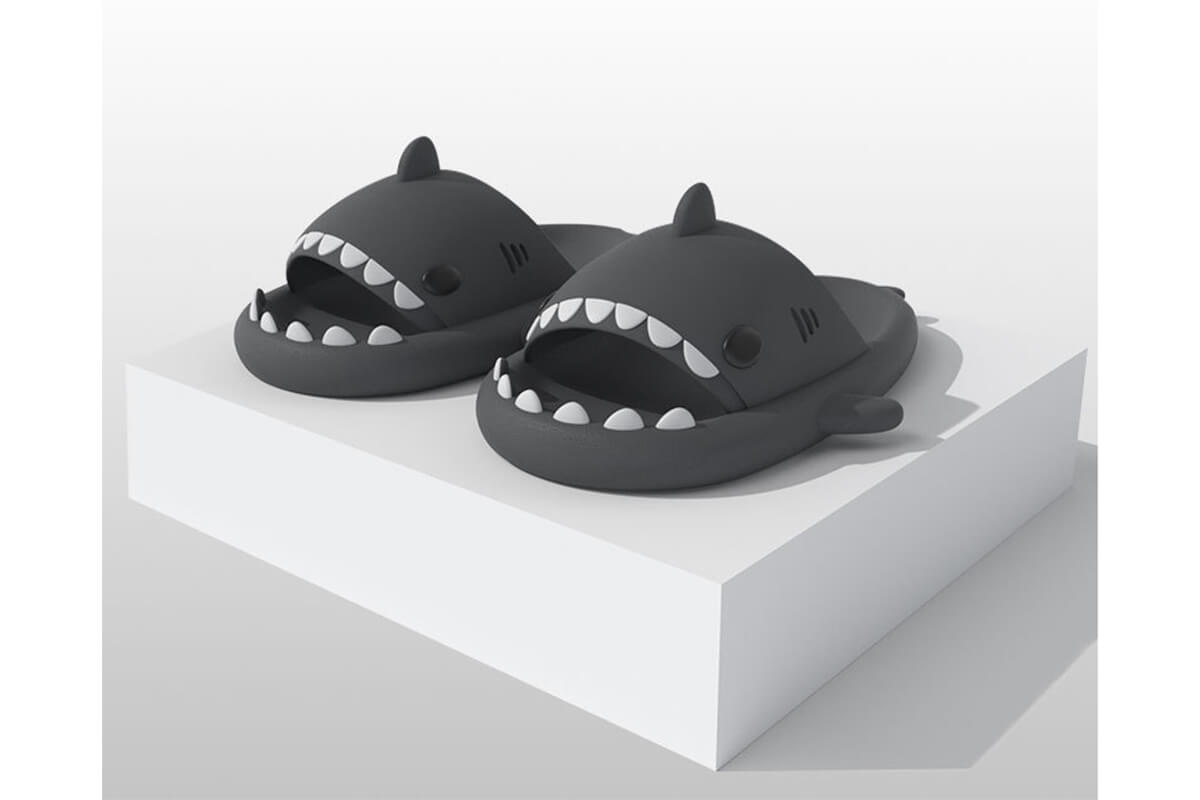 These black shark slides have a shark shape with raised edges which gives a perfect fit and grip. It has a soft sole which keeps your feet relaxed and happy when you walk. Also, it can be used indoors as well as outdoors as it has an open toe and can be worn all day long as it is breathable.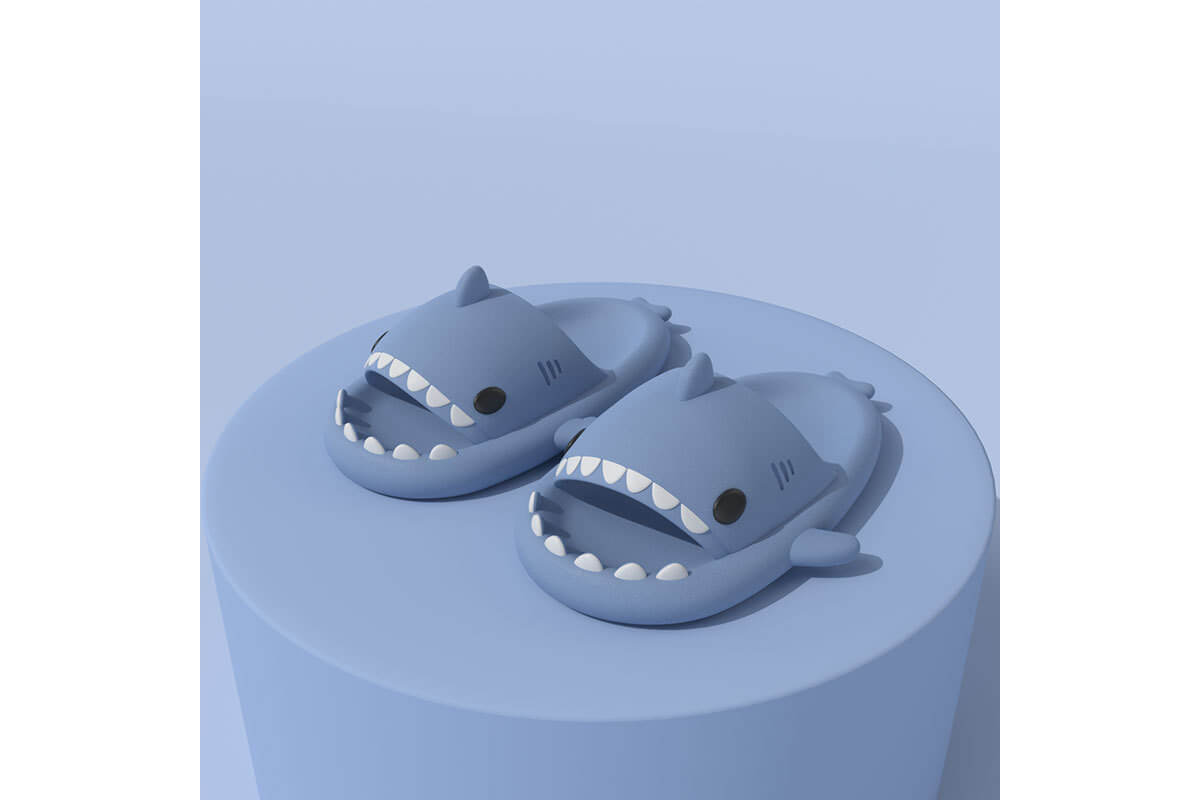 Shark cloud slides for men & women are super soft and comfortable. Full protection with built-in slip-resistant textures for extra traction and stability, giving you responsive support and shock absorption for long days of wear. So, say bye-bye to any foot pain or foot fatigue with these shark slides' ultra-soft high quality materials & ergonomic design.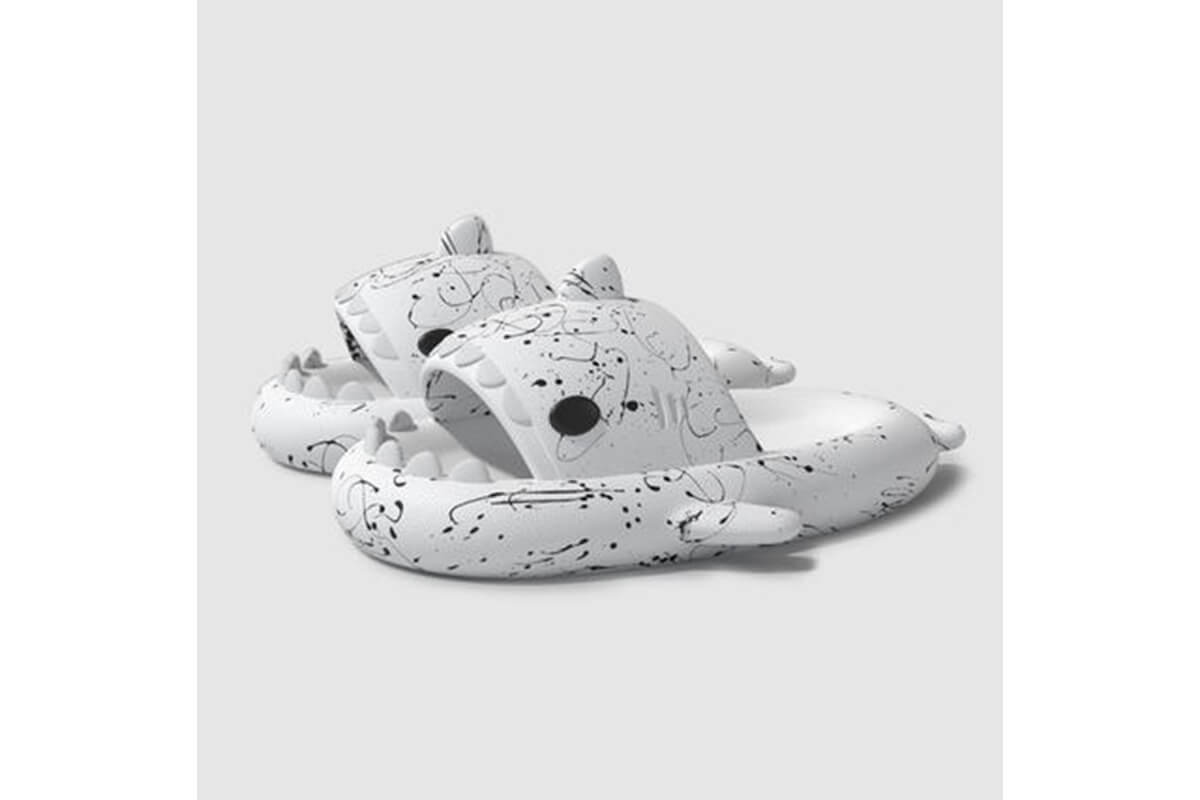 Funky shark slides feature detailed-oriented, hand-painted & open-mouthed sharks, delighting your everyday moments. It also gives your feet ultimate comfort and pain relief, with forward and backward shock absorption to reduce foot damage.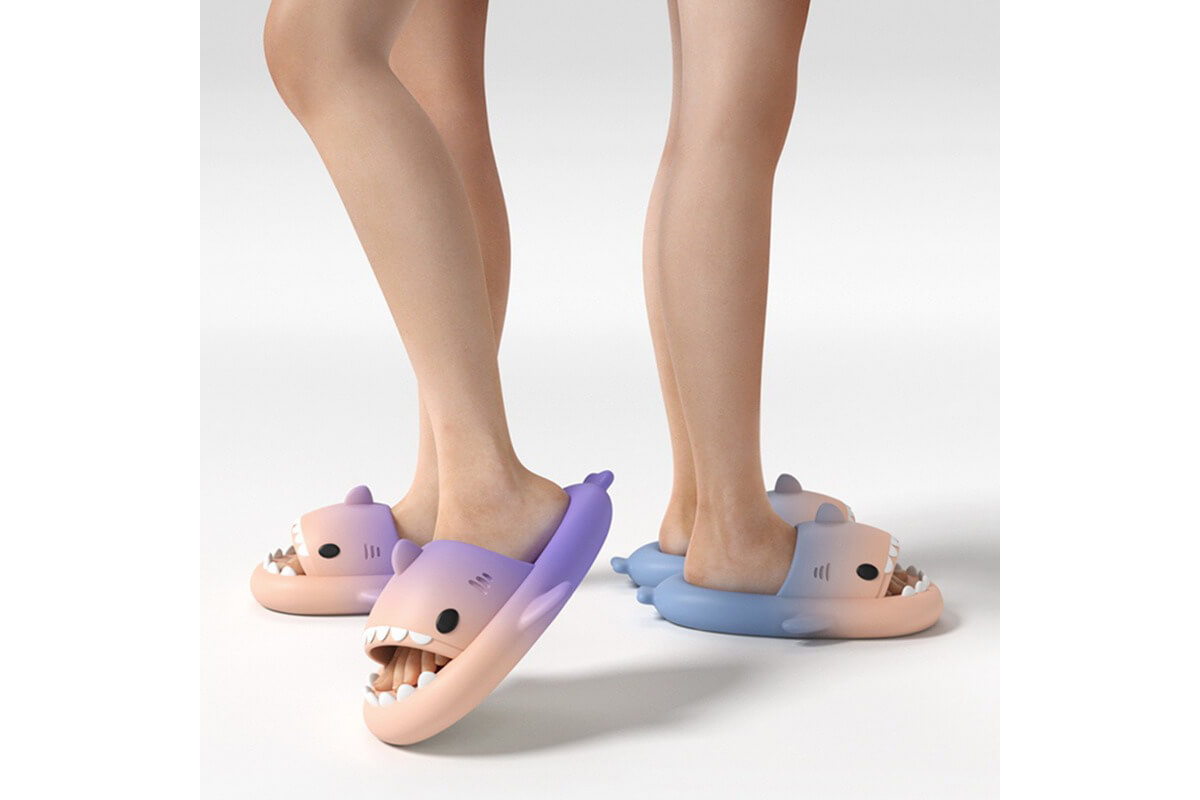 This is a chance to ditch those old crocks and get yourself a pair of cloud shark slides, so you can enjoy the bouncy feeling. This will definitely be your go-to beach trip, relaxing anywhere or running daily errands during warm weather.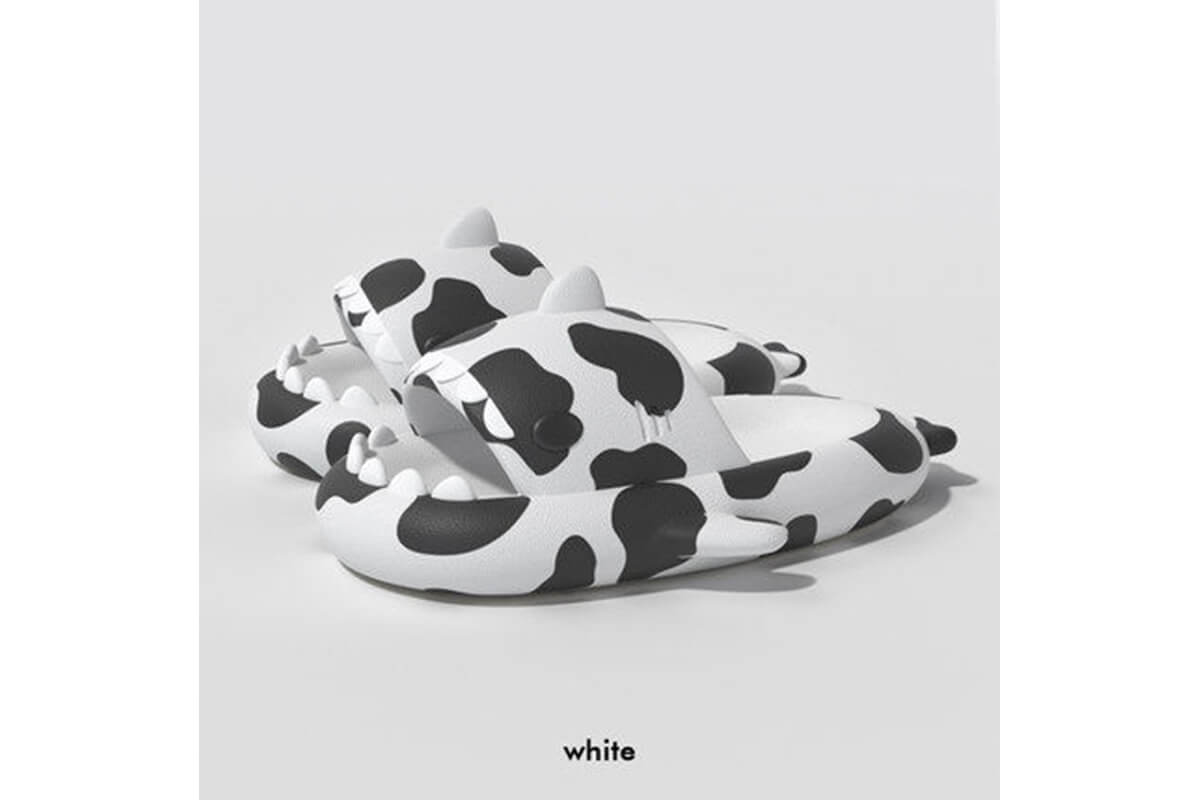 Shark slides are more fashionable and unique than similar slippers. The ultra-thick sole is like stepping on cotton, which brings a cloud-like experience to the feet while being happy. Therefore, it is an ideal gift for your loved ones on Christmas, New Year, Birthday, Halloween, Thanksgiving, and Valentine's Day.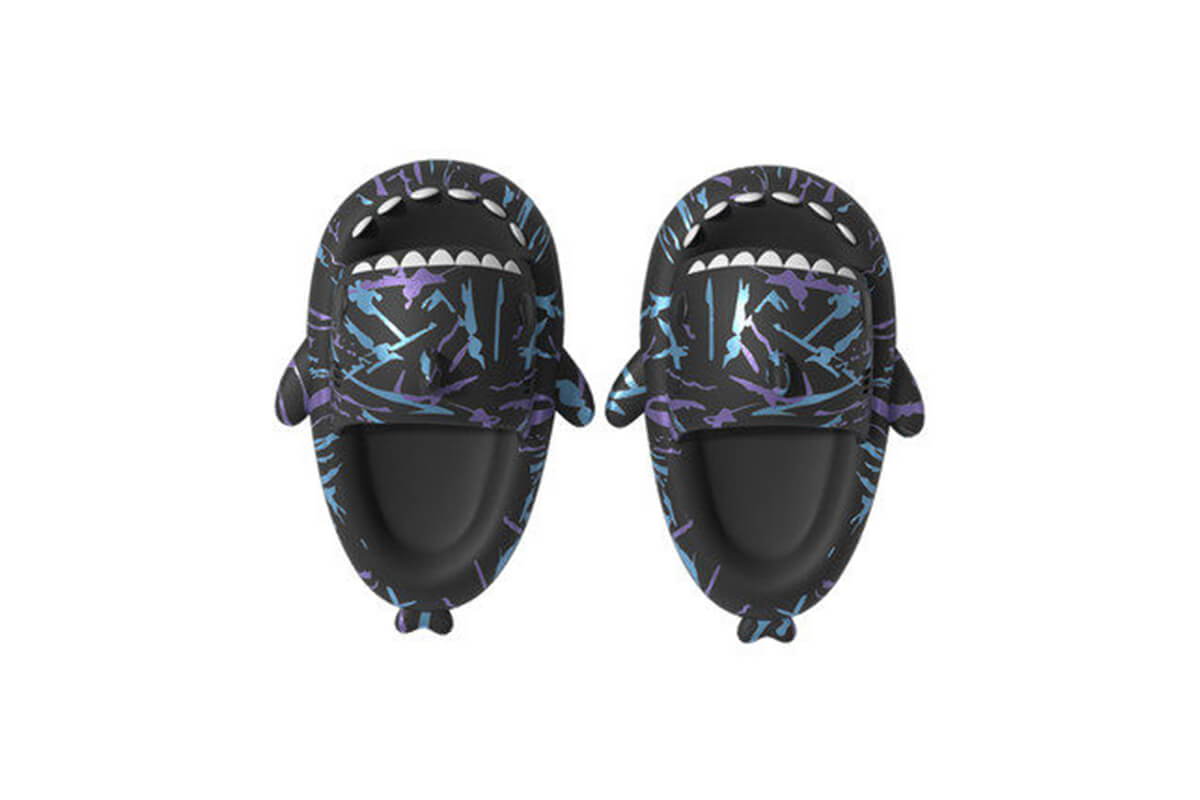 Designed to reduce foot pressure, cloudy shark slides offer you cloud-level comfort. Soft, breathable, lightweight, and makes your skin feel great. With a 4 centimeters thick, smooth sole, you'll feel like you're walking on clouds.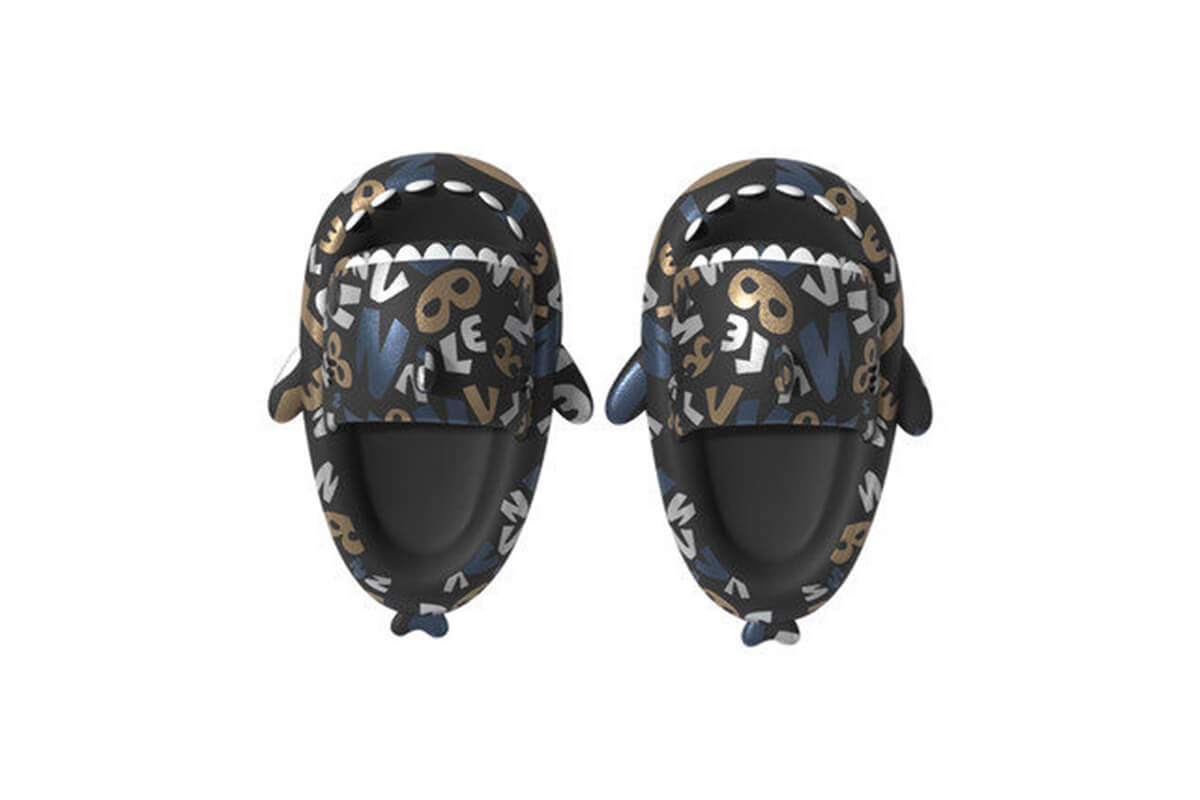 These outstanding and trendy shark slides come in the most beautiful pastel colors that go hand in hand with any favorite outfit. They are not only cute cartoon animal slippers, but also fun couple slippers or home-life slippers.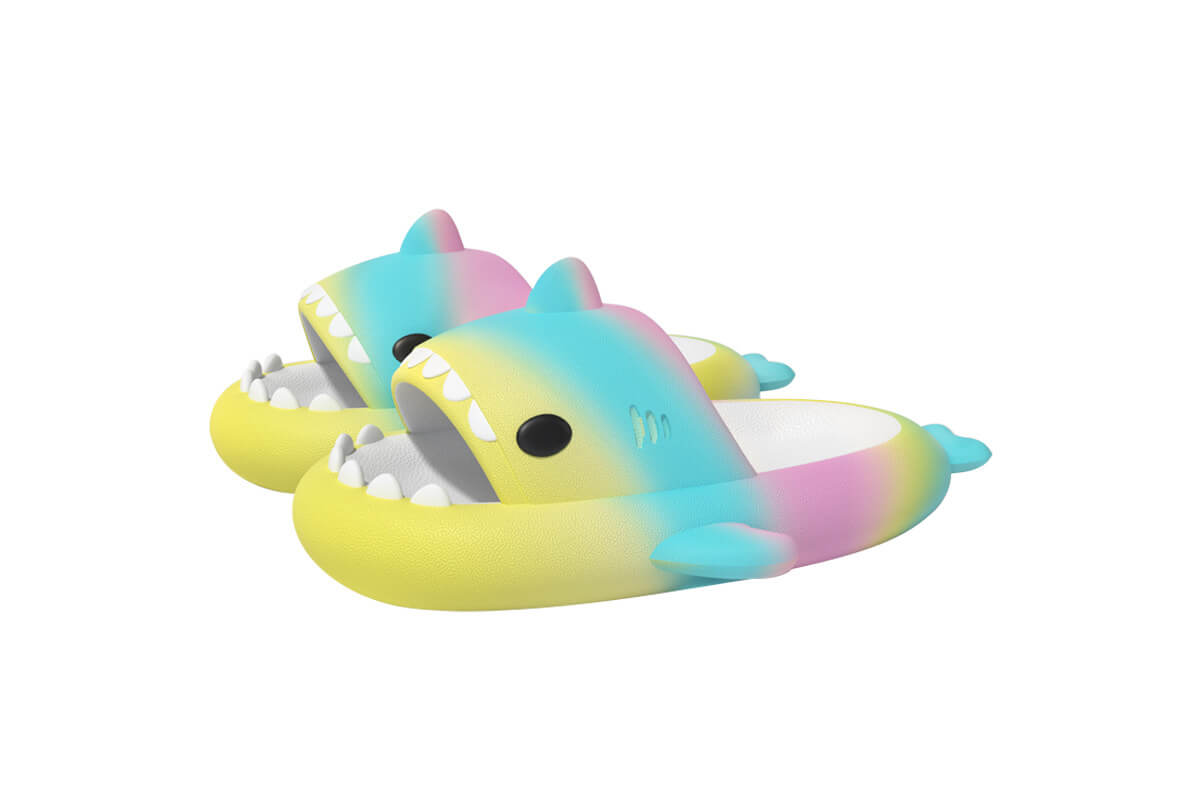 These fun-looking shark slides can be worn by grandparents, parents, siblings, kids even babies. Moreover, they're suitable, whether at home, beach, fishing, swimming, gym, shower, town, festival, party, etc. and will bring you great comfort.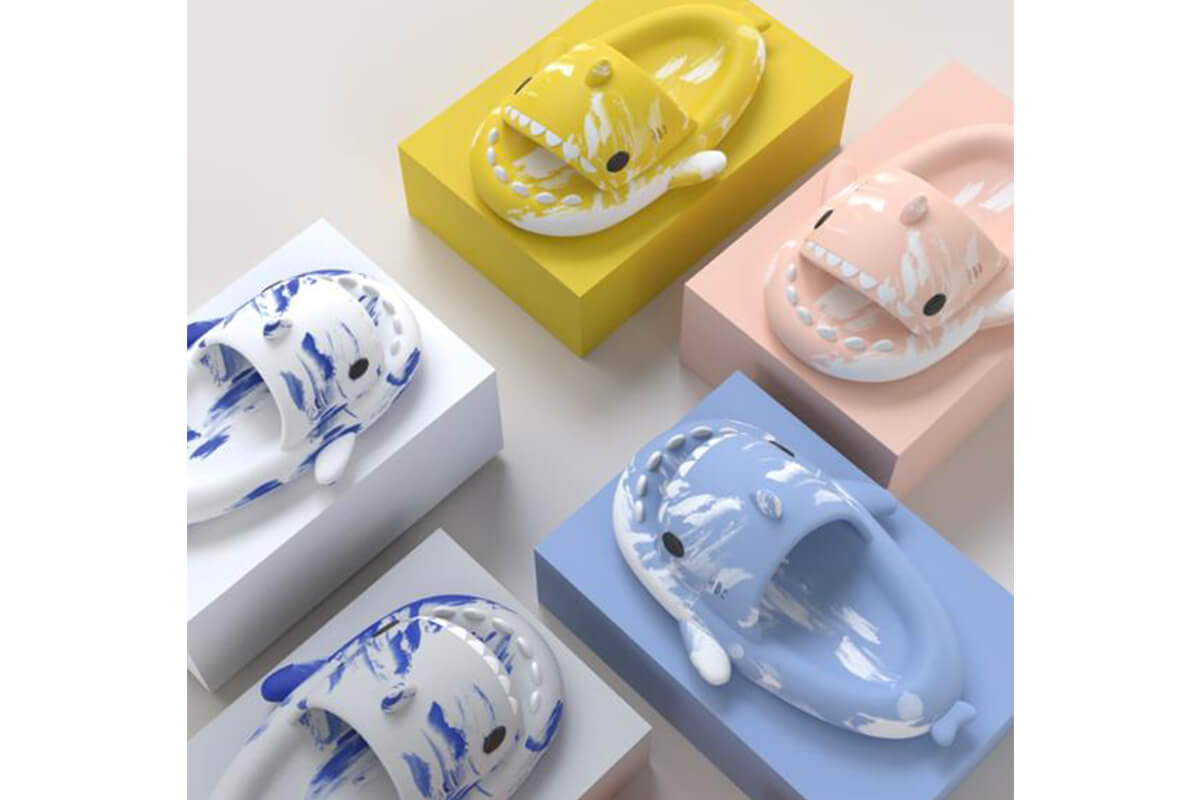 The lightweight, non-slip soles of these shark slides are made of EVA material, providing long-lasting comfort and flexibility for tired toes and heels. It absorbs liquid easily, so it dries quickly and has a cooling effect – an invaluable quality on hot summer days.
Conclusion
Imagine how much fun it would be to add Cloudy Shark Slides to your summer. Wherever your feet take you in your daily life, cloudy shark slides will be sure to make the journey more comfortable.