How to Use Photography Service?
Want your products to look good in images? Try Photography Services on Sup Dropshipping. You may submit the request by yourself, or contact your agent for further information.
If you are to use Photography Service for products on Sup Dropshipping, here is how it works.
Step 1: Photography Request
On the product page on Sup Dropshipping, you can see the Photography Request button.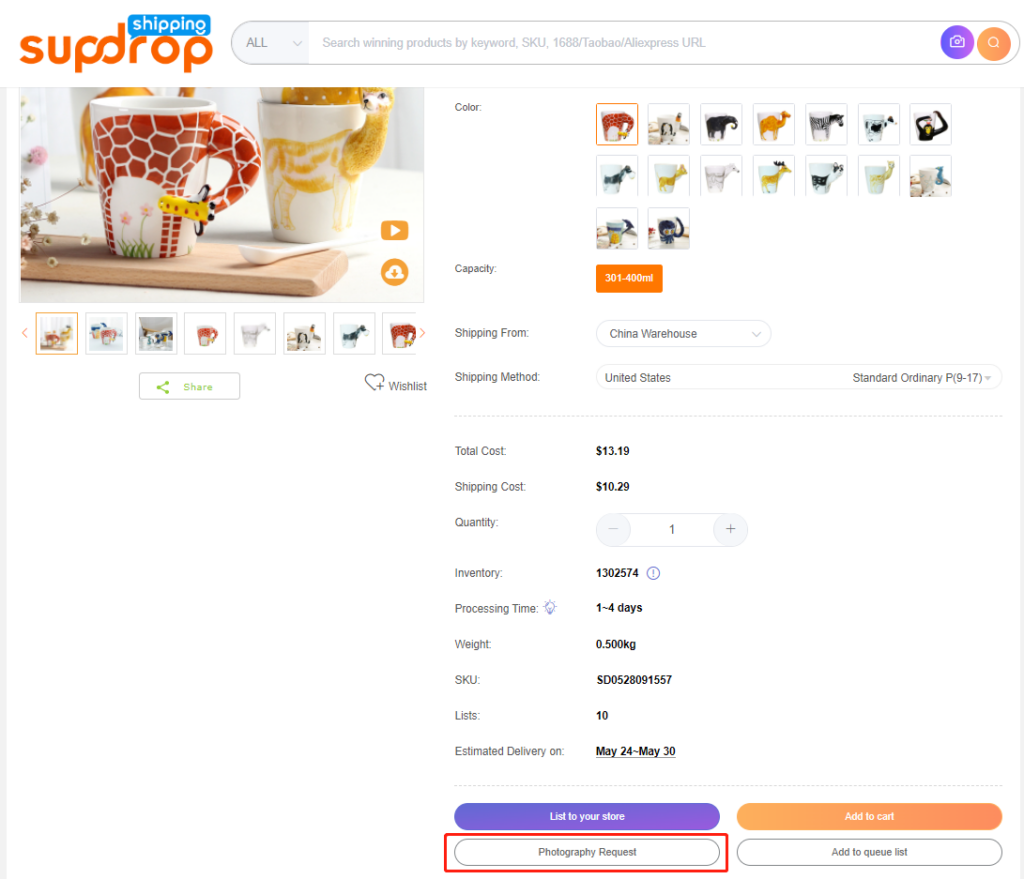 Step 2: Claim Your Request
After clicking on Photography Request button, you will need to claim your photography request. Here you will need to decide the type of photography, either video or photo. And fill in your instruction for shooting, to tell us how you need the product picture to be like. Then our camera team would finish the task accordingly.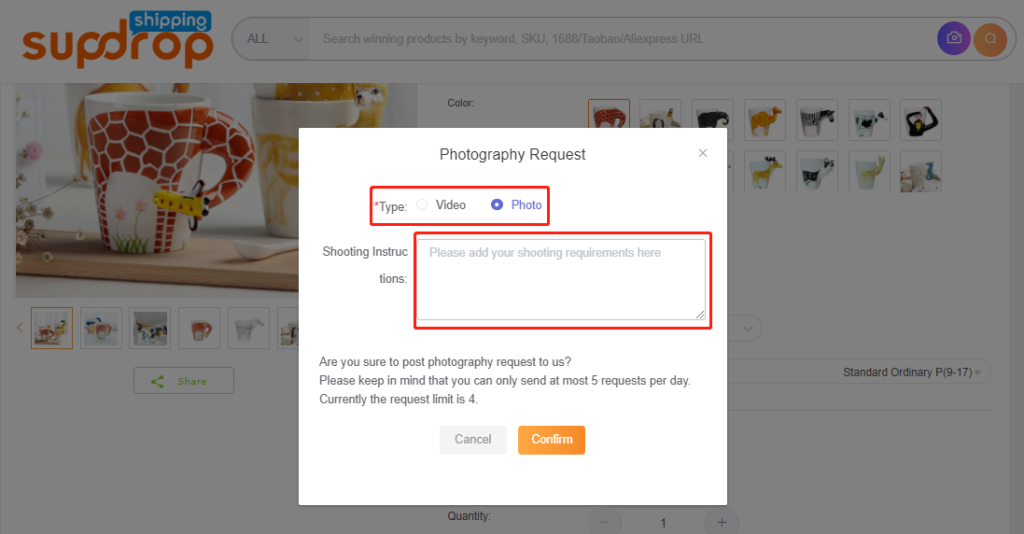 Step 3: Check your Pictures or Videos
After confirmation, your requests could be checked at Dashboard > Pro Services > Photography. You can check the status of your request, and be sure to keep in touch with your agent.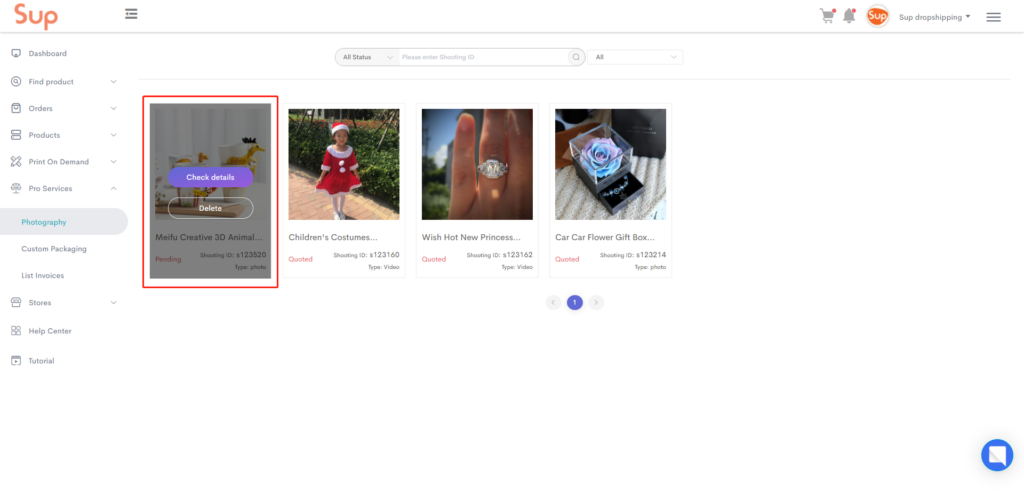 If you have any questions in working with SUP, please feel free to contact us.