How to List Products to Your Store?
Found some profitable products on Sup Dropshipping and want to list it to your store? Follow our instructions and it only take a few steps.
Step 1: Click on "List to Store"
There are several places where you can list products to your store.
a. Imported Products
After you have found your desired product by sourcing, you would first import it, then list it to store.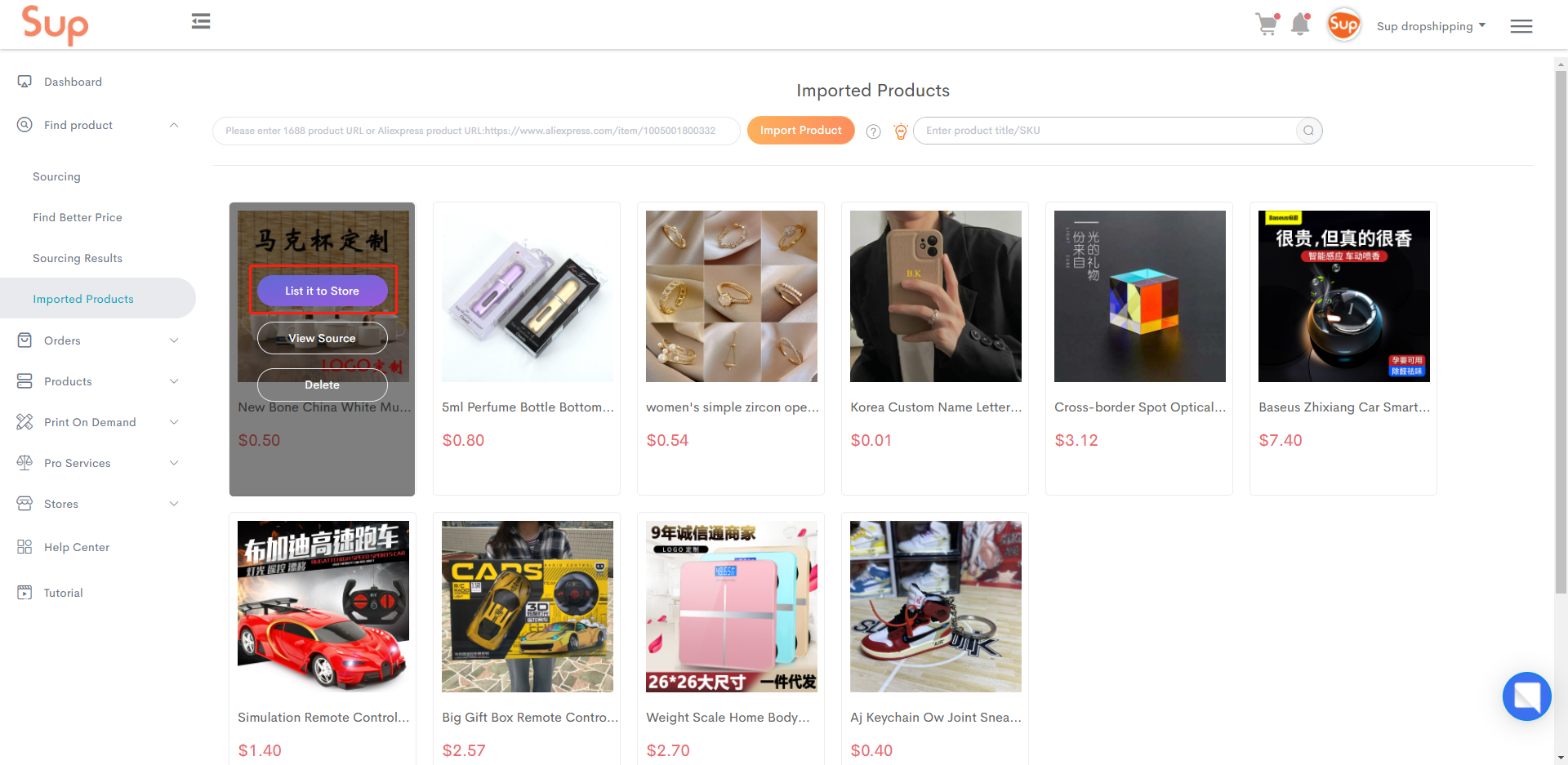 b. Product Page
You may list any product to your store on the product page.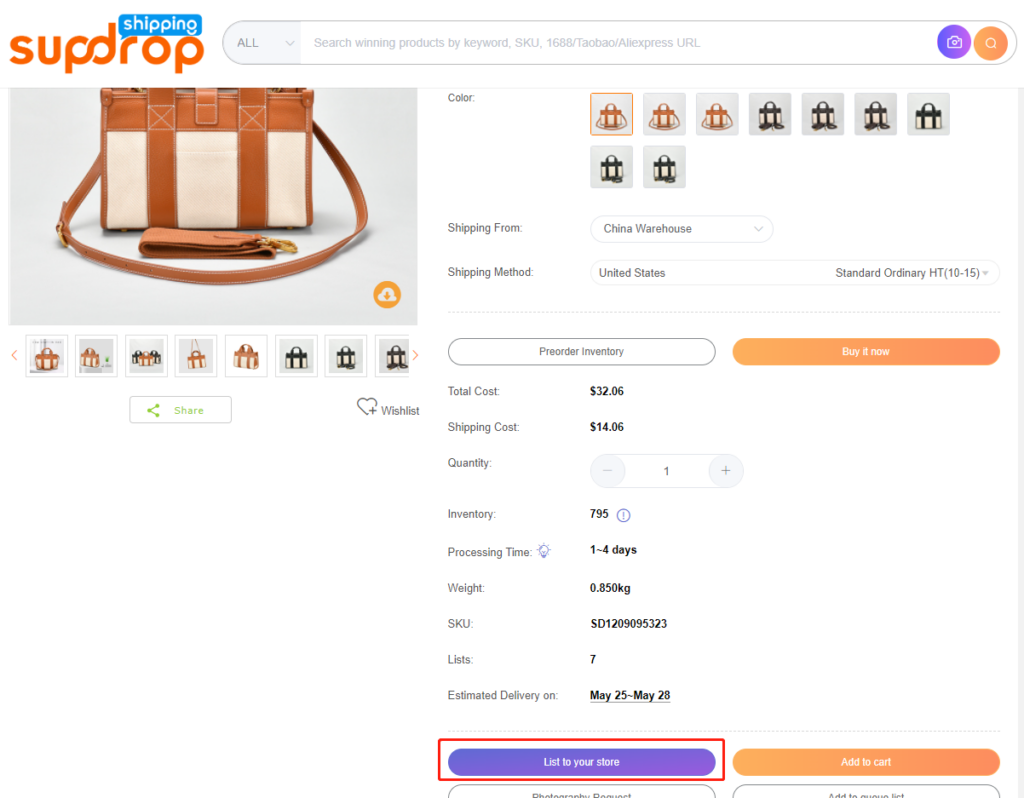 Step 2: Check and Fill in Product Information
After you click on the List to Store buttons, you will asked to choose the store you want to list it to.

Then you will need to check and fill in the detailed information of the product.
First is to check all the variants, and set your selling price. Here you may click on the calculator icon to open shipping fee calculator, which would help you to find out shipping cost. Remember to include your marketing expenses and profit margin.
The Translate button here will help you translate all information to English.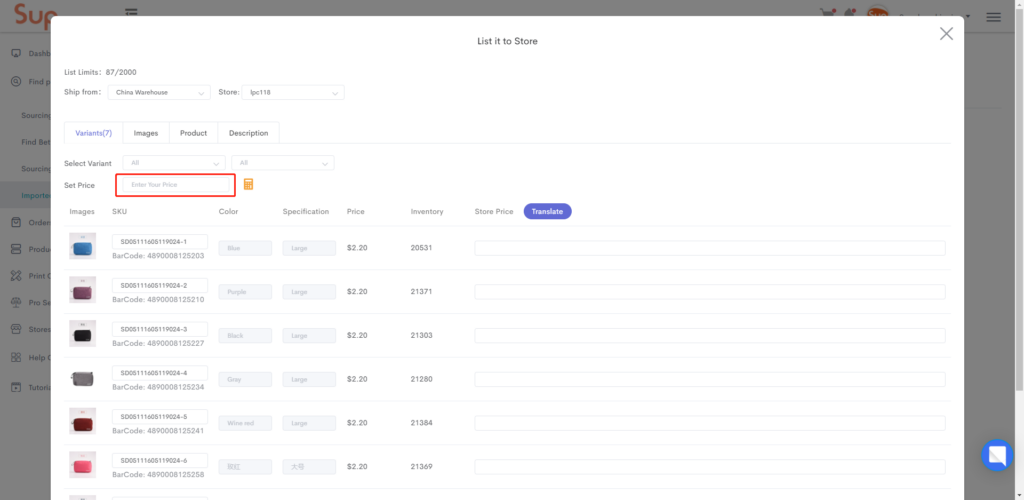 Secondly, choose the product images you would like to sync to your store. If you are not satisfied with any of them, just untick it.
Want to modify any picture? Contact your agent to use our photography service!

Thirdly, check and change the product name, as well as product category. This could be critical for stores on ecommerce platforms like Shopee and Lazada.

Lastly, check the product description, and be sure to check and delete anything inappropriate for your store.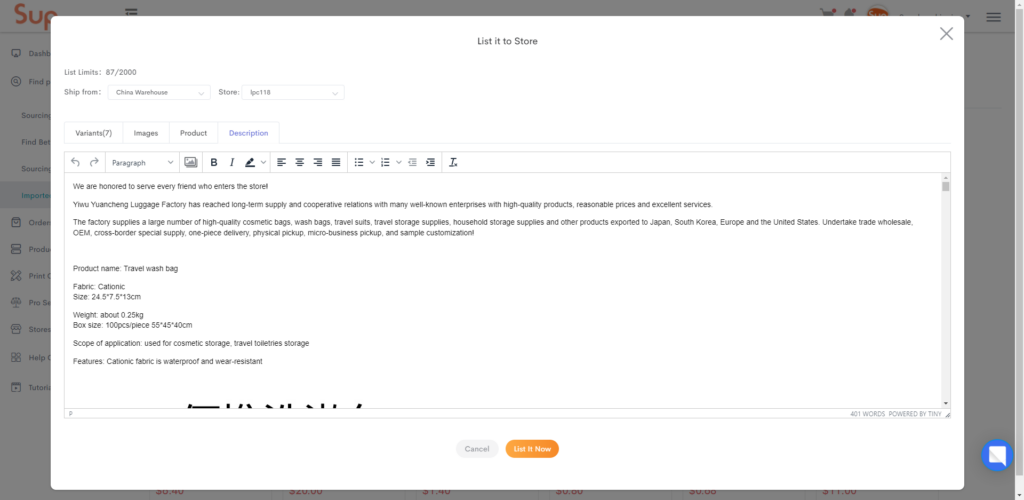 Step 3: List It Now
After all the above is done, click on "List It Now". Within a few minutes, your products will be added to your store. You can go to Products > >Listed to check and manage your listed products.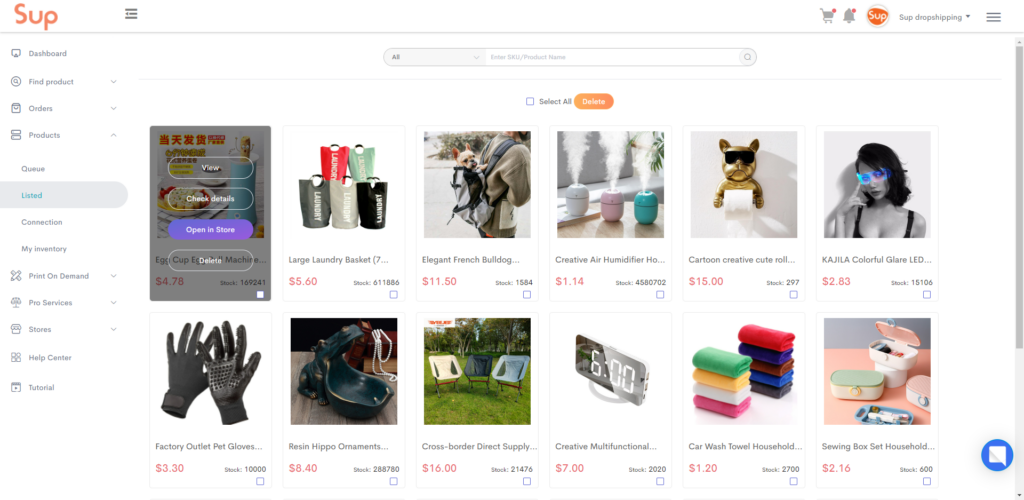 Want to learn more about how to work with Sup? Please refer to the manual How to Work with Sup.
If you have any questions in working with SUP, please feel free to contact us.