Selling on Etsy, one of the most popular marketplaces is a bittersweet job. On the one hand, you get an online shop quickly in 20 minutes and easily connect to tens of millions of active shoppers worldwide with safe and comprehensive payment and delivery systems. On the other hand, there's no such thing as a free lunch, for both overt and hidden Etsy fees can take a serious chunk of your profit, not to say that rules and policies often change.
How much can you expect Etsy to take from each sale? Today's post touches on the most frequently asked questions, how much does it cost to sell on Etsy? As a newbie or an experienced seller, you may give different answers. Hopefully, our in-depth research here can help you make the right choice.
What's new in April 2022
"On April 11, our transaction fee increased from 5% to 6.5%." – According to Etsy, this significant change supports larger investments in marketing, excellent seller services and a world-class shopping experience.
Last year in 2021 alone, sellers increased sales by 23% on average compared to 2019, and the number of active buyers amounted to more than 90 million. Etsy's CEO, Josh Silverman, proclaimed that continued investment in this tremendous growth would promote marketing and attract more buyers. Meanwhile, teams and technology would grow by more than 20% in 2022 to keep Etsy unique and give active sellers better support they need.
Sellers don't need to take any action because this new rule applies automatically on April 11th,2022, and the days hereafter. Learn more about this change with the official message from Josh Silverman here.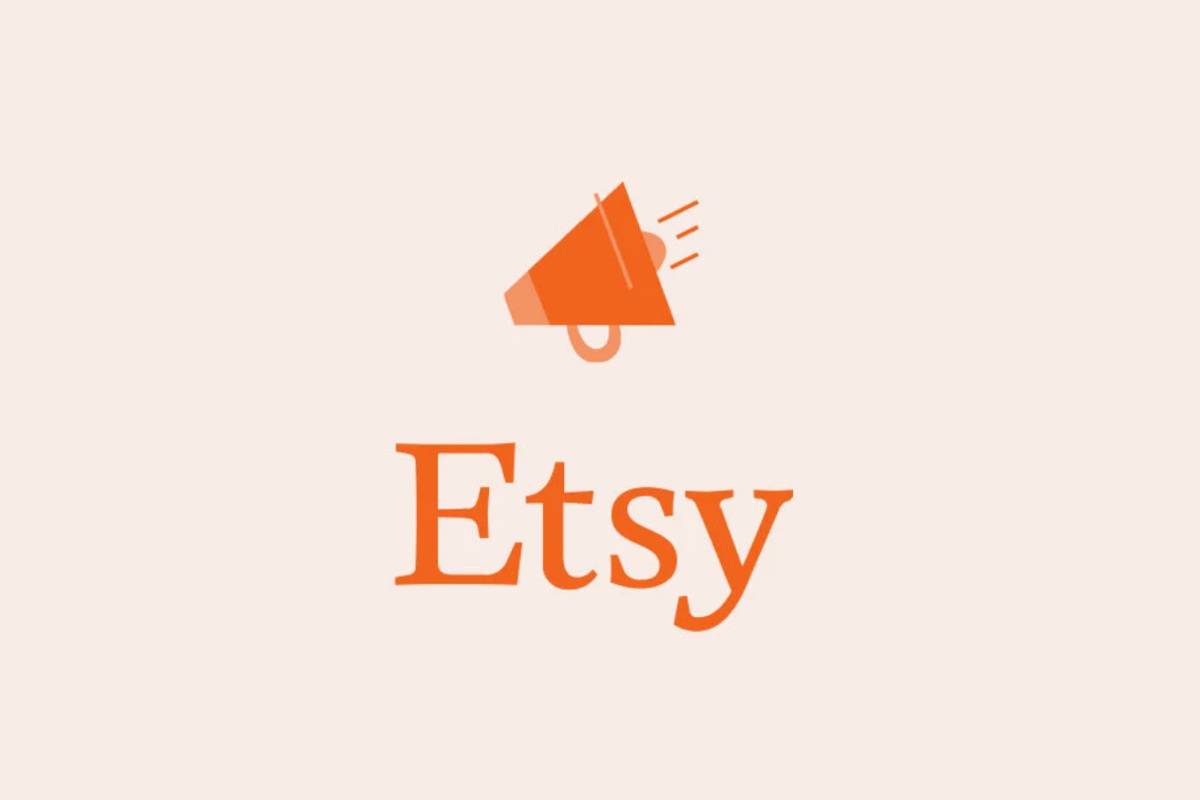 Seller fees: How much does it cost to sell on Etsy?
Seller fees are mainly charged for using some of Etsy's services. Certain types of them are compulsory, while others are optional depending on your choices. Here we explain all the fees and taxes charged on Etsy as stated in the official Fees & Payments Policy. Anyway, this formula calculates the total cost to start your own Etsy shop:
Seller fees = $0.20 per listing + 6.5% transaction fee + Payment processing fees + Optional service
Etsy fee basics: 3 requisites
Listing
This means a fee of $0.20 for every item you list on Etsy.com or Etsy's mobile apps for sale. It's added to your Payment account automatically. However, editing listings that are already on your shop and adding them to your pattern site won't cause any additional fees. It only incurs when renewing or creating a listing on Etsy shop. Remember that you need to pay it regardless of sales results. Whether the listed item sells or not, you will be charged the fees anyway. And please note that all listing fees cannot be refunded at all. At the renewal of publishing points, fees are deducted in total.
Multi-quantity items
Maybe someone will ask if selling multiple items on one listing to save fees works? Well, that's almost impossible. Because in the case of merging multiple quantities in a listing, Etsy will charge $0.20 as the initial listing fee, and then renew $0.20 automatically for each item for that extra quantity you sell. So, even though more than one item is sold, each of these sold items still costs you another $0.20.
Private listing fees
The private listing you create will only incur fees when sold and $0.20 per listing. This fee is added if a specified buyer purchases the item. Check the article in Etsy help to learn more about private listings.
Auto-renew service
Listings expire after four months. A helpful feature providing automatic renewals would save the trouble of constant manual payment unless you choose to cancel the service. To check the status or switch between modes, set "Renewal Options" in the "Listings Manager" of your Etsy account.
Transaction
This means a fee of 6.5% of the total sale amount from a listing order is taken by Etsy. The total sale amount here calculates in everything you charge: the listing price, delivery, postage, gift wrapping, and optional personalization service you offer with an additional cost in the total display price. Finally, the transaction fees are reflected in the payment account as each sale occurs.
In-person selling with Square
Some may prefer to accept the payments in person, rather than via Etsy Payment. The Square reader integrated with Etsy sales channels can realize your aim with the swift and secure procession of credit card payments. You can always sync your Etsy listings and inventory to Square at any time.
Sounds beautiful, isn't it? But be careful, you need to pay fees for both platforms in this way. First, Square charges additional processing fees that vary by the types of sale. Second, any listings that are not synced from Etsy shop inventory will be charged a $0.20 transaction fee per listing by Etsy. It appears as a "Square manual" fee on your payment account. Etsy still charges the same $0.20 per item as mentioned above in the Listing section for multiple quantities in one listing.
However, Etsy's 6.5% transaction fee rule won't apply to any in-person sales with Square. Check the official Square Fees and Payments FAQs for more information about in-person selling and connect Etsy with Square.

Payment and deposit
For most online sales on Etsy, funds are accepted or transferred using the Etsy Payments, so Etsy will take fees for handling. But in-person sales processed with the Square reader won't be subject to any Etsy fee rules but the Square's Payment Policy instead.
Payment processing fee
This isn't the same as the transaction fee mentioned above, which happens every time with an order transaction made through whatever payment. This processing fee only applies to transactions made through Etsy Payments. And the calculated rate or percentage differs in countries. In general, the assessment is based on the total sale amount, including shipping cost and tax.
Deposit fee
This happens when selling only through Etsy Payments in some countries. In these markets, your deposit, the seller funds, will be charged for disbursement if surpassing the minimum but under the designated thresholds. This deposit fee is fixed and deducted directly from your available funds at the time of your deposit schedule.
Currency conversion
This happens when you list items in a currency other than the currency of your payment bank account. Applicable fees in payment, transaction, advertising, etc., will be converted from USD to your domestic currency at the market rate and will be reflected in your account in the end. Although Etsy automatically converts the money in Etsy Payments on your behalf, this conversion requires a 2.5% fee.
However, sellers in Euro-Zone countries like Bulgaria, Croatia, Hungary, Romania, Poland, Czech Republic, will be calculated for all fees in a unified currency, the Euro.
Regulatory Operating fee
This applies only in certain countries like the UK, France, Italy, Spain, and Turkey. A fixed percentage will be charged as a regulatory operating fee from your total sale amount, which includes the item price, shipping, taxes, and any applicable fees described in the Etsy Policy. The fees are meant for the increasing operation cost to comply with local rules and regulations in relevant countries. You may find rates for each country here.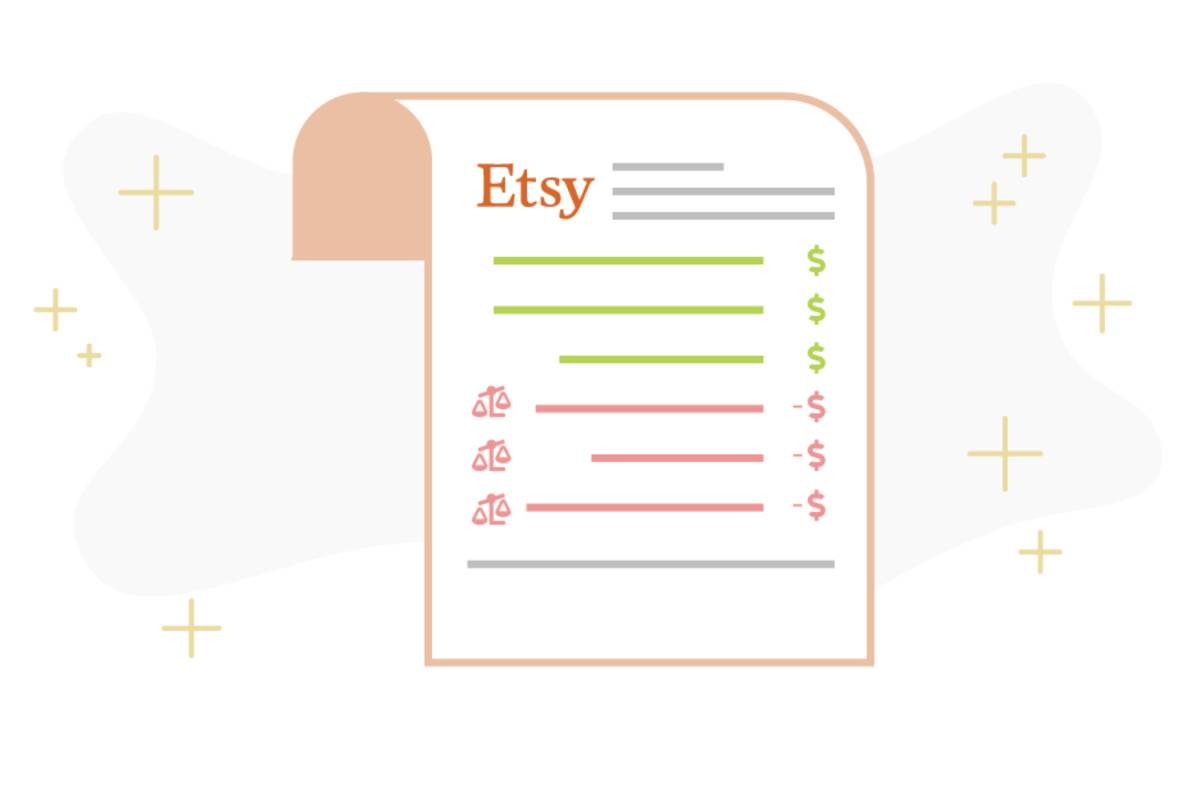 Etsy fee advances: 3 optional
Sellers in good standing or rich in the budget may opt-in to Etsy's self-contained tools and packages to improve their sales. But of course, these perks come with a higher price and usually apply for more complex situations, for some services are provided by Etsy's cooperated third parties.
Subscription
Pattern
The tool Pattern allows you to create a personalized website for a better sale. After a 30-day free trial, a monthly subscription fee of $15.00 will be charged. And the Auto-renew service may pay fees monthly responsible for you. Meanwhile, related services like domain names purchased through Etsy's partner companies such as Tucows, Inc., will still be charged fees by Etsy. Pattern charges have a unique service and fee policy. For example, transaction fees are counted separately, pattern-only listings don't expire etc. You'll see all fees are reflected on your payment account in the name "Pattern charges".
Etsy Plus
The package Etsy Plus offers an expanded group of tools for high-level sellers and growing brands. And it costs a monthly subscription fee of $10. And the same Auto-renew service may turn in the fees on a designated day every month in your domestic currency. When you no longer want the subscription, you may cancel it anytime, but the service will last till the end of that subscription cycle, and then your shop will return to Etsy Standard. What benefits can you get from an Etsy Plus subscription? Well, listing credits, Etsy ads credits, discounts on registration on domains and domain extensions through Etsy's cooperated partners and so on. You can click here to learn more about Etsy Plus domains and features.
Shipping label fees
Etsy offers the postage label service for sellers in certain countries to better fulfil their orders. This cost depends on your choices when purchasing the service. For instance, delivery company, the origin and destination, weight and dimensions of the package, signature confirmation, or parcel insurance by cooperation licensed carriers are all factors counted in the total shipping label fees. Etsy only accepts Etsy Payments or PayPal as methods to pay postage label service and all fees will be reflected in your payment account. To find out which Etsy Shipping Labels are available in which countries, please see the Delivery Policy.
Advertising and promotion
If you're tired of all the marketing burdens, Etsy offers services to advertise listings and promote sales, both on and off-site. For more information, please see the Advertising & Marketing Policy.
Etsy Ads Fees
Etsy Ads highlight your listings in designated search results on Etsy. The ads fee threshold must be above the predetermined minimum set by Etsy, but they won't surpass the daily maximum budget you limit. All the advertising bids are made in USD and charged regularly, then finally reflected in your payment account.
Offsite Ads Fees
To emphasize first, this type of complicated and expensive ad fee may better suit those successful sellers. It's charged 12% per order total on the condition that you've achieved more than $10,000 on Etsy in the past 365 days, otherwise, it's 15%. But in whatever cases, the fees of the offsite ad can never exceed $100 per order, and rules on calculation are quite dependent. Since Etsy purchases offsite ads from cooperated third parties in search engines and social networks, there're complex definitions of "Attributed Orders". How to judge that Etsy's advertising directly results in orders of your listing? Rules are as outlined here.
Etsy associated taxes
Sellers are responsible for collecting and paying any taxes associated with using and making sales through Etsy's services, especially selling from or to the US and Canada. Pay attention to VAT and Sales Tax in particular.
VAT
In North America, there are GST (Goods and Services Tax), and HST (Harmonized Sales Tax). In other places, VAT (Value added Tax) may be used to refer to GST. Etsy uses VAT to refer collectively to any other local sales tax names. Therefore, VAT is collected on all Etsy seller fees in countries where VAT should be applied.
Sales Tax
To comply with applicable US tax laws, Etsy will charge state sales tax on all your subscription fee for seller services like ads, Pattern or Etsy Plus. And if you sell to countries like the US or Canada but reside in places with different tax laws, make sure you include all the US applicable taxes in your listing prices. Or else, there'll be trouble in calculating the transaction fees. As an international seller, please get familiar with all the applicable tax policies in different countries to see if you're required to count local taxes in your listing price.
How to pay Etsy seller fees
No worry, Etsy will deduct them automatically from your payment account if you have a sufficient balance there. If not, then within 15 days you must pay any owed fees, and pending payment will cause serious consequences on your Etsy selling.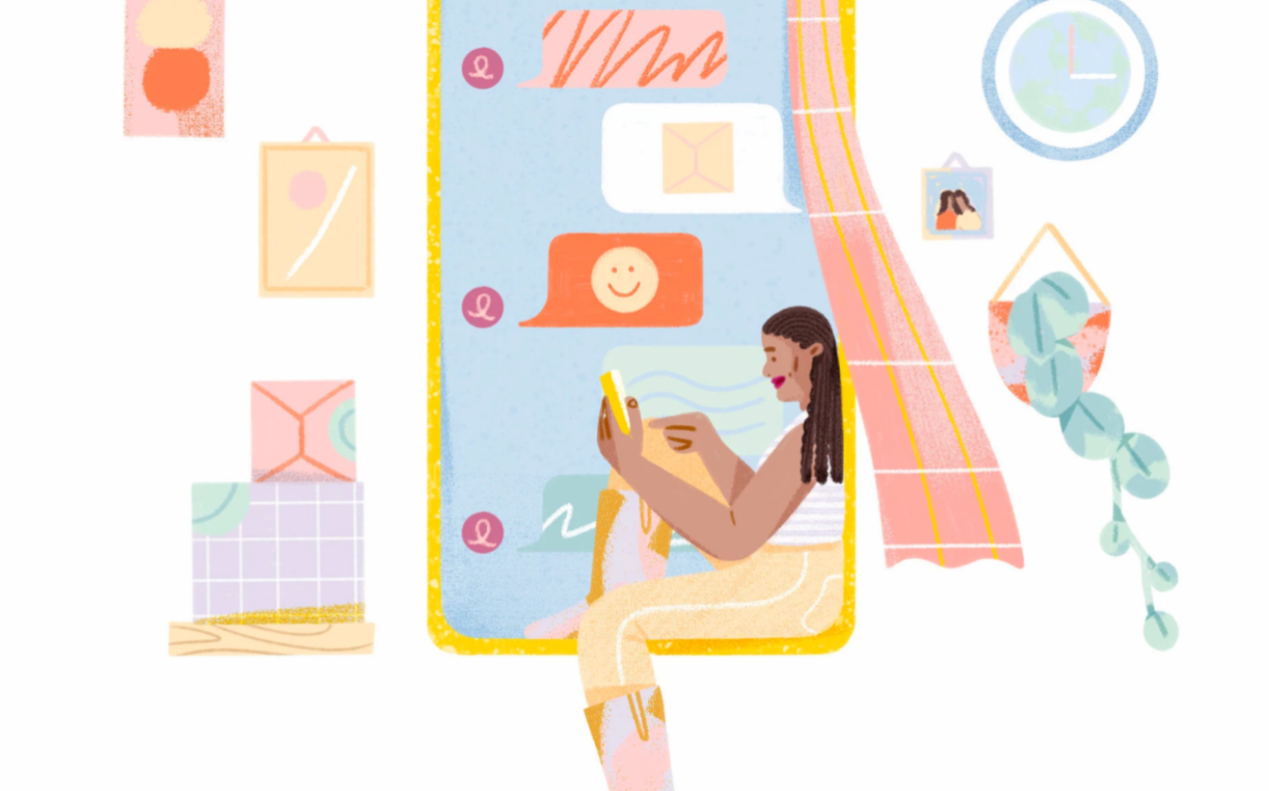 How to save Etsy seller fees
Your carelessness may cause a variety of Etsy seller fees to eat into your profits hard-earned in doing business on this platform. For sellers, costs can be offset in a way so long as you have a thorough understanding of the secrets behind them. Here we suggest a couple of tricks on how to achieve that:
List item prices in the same currency as your bank account
This will save you the 2.5% currency conversion fee and avoid further foreign exchange charges on your sales. Don't worry too much, for cross-border trades on Etsy buyers can see the items in the currency of their choosing indeed. So, there won't be any inconvenience for both sellers and buyers.
Take advantage of flexible listing options on Etsy
Listings have a shelf life of 4 months. Therefore, those stale listings are harmful in two aspects. First, each renewal period costs an extra $0.20. If items always keep unsold, then you may end up paying more value than they're worth. Second, the search engine algorithm on Etsy prioritizes more recent listings. So fresh listings will help you rank high in searching competition. And you may try private listings when it's possible. You'll avoid that $0.20 fee if the item doesn't sell at all. Anyway, the key is to make sure that your products move on within the 4 months limit.
Increase prices, cut down manufacturing costs and offer free shipping
No other ways are as simple and obvious as raising prices. Increased prices don't mean dropped sales or competitiveness but protect your profits instead. Buyers usually perceive higher prices as higher qualities on the contrary. And cut down manufacturing costs and shipping on the flip side. During the whole process, any overlooked potential savings? For example, labour hours, craft tools, cheaper but comparable materials etc. Free shipping service also has surprising effects to attract more customers and helps push ranks onto the top pages of Etsy. Shops with shipping discounts are prioritized by Etsy, and buyers all love free shipping.
To conclude, the small hack is to balance between quality and prices yet increase profits to counterweigh the cut off shipping cost. Once succeed, it will bring tremendous benefits.
Think carefully about the pros and cons of Etsy ads
Etsy ads cost can add up quite quickly out of your carelessness. It's important to decide carefully about what listings to run ads on. The ones without sales should be given up. Offsite Ads should be handled with extreme care. They will get you one-off sales and loyal customers, but you might not afford the expensive fee.
Other possible advertising channels may also work for you, like blog posts, social media following, in-person advocating events, etc. Read our experiences on free e-commerce marketing strategies so you don't have to rely solely on Etsy ads.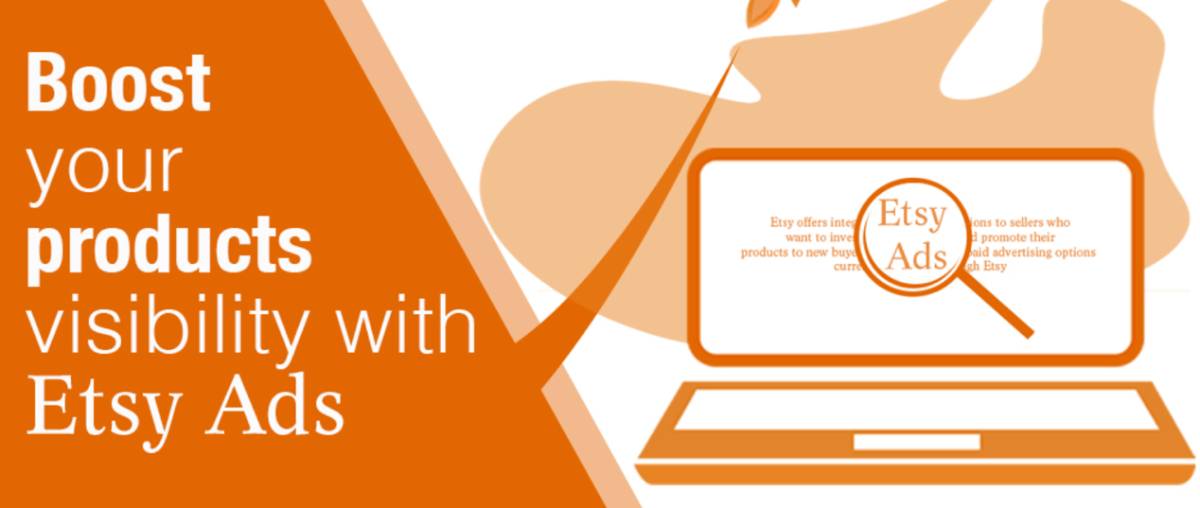 Closing Points
There're many reference guides, FAQs lists and official forums which can provide help within the community, the Etsy help center, for instance. Latest releases are also of great importance to know about the newest policy.
However, if you're tired of Etsy's ever-shifting rules and constantly changed fees, or on the fence about whether to continue selling on this competitive platform, it might be the right time to consider finding alternatives for Etsy. Ideal solutions include Shopify, Square Online, Big Cartel, IndieMade and so on. Anyway, whatever your choice is, we wish you the best of luck.