Dropshipping on Shopee is one option to dive into the developing e-commerce world. Many data have seen Shopee's prosperity in recent years.
In this article, we will talk about what is Shoppe, the advantages, and the steps to dropship on Shopee.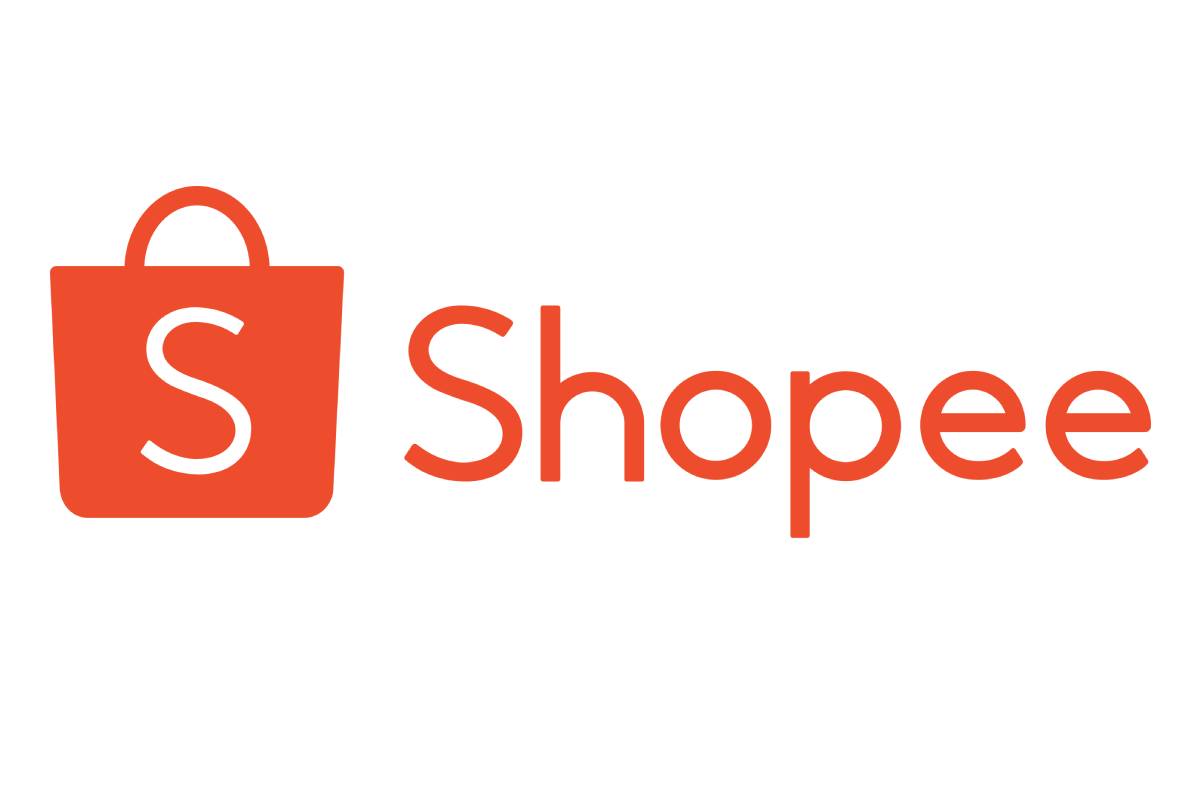 What is Shopee
Shopee is one of the major eCommerce platforms in Southeast Asia and Taiwan. It has been developing rapidly since it was founded in Singapore in 2015. To statista, the total gross merchandise value (GMV) of Shopee reached U.S.$18.2 billion in the fourth quarter of 2021.
At present, Shopee is available in the following regions:
Indonesia (Shopee.co.id)
Taiwan (Shopee.tw)
Vietnam (Shopee.vn)
Thailand (Shopee.co.th)
Philippines (Shopee.ph)
Malaysia (Shopee.com.my)
Singapore (Shopee.sg)
Brazil(shopee.com.br)
Mexico(shopee.com.mx)
Colombia(shopee.com.co)
Chile(shopee.cl)
Poland(shopee.pl)
Spain(shopee.es)
India(shopee.in)
Argentina(shopee.com.ar)
Advantages of dropshipping on Shopee
Dropshipping on Shopee has its outstanding pros. You may consider them before you decide on selling in this market.
Convenient marketing
Shopee provides sellers with different marketing tools to drive traffic to your store and increase sales.
Customer service
With the communication tool offered by Shopee, you are allowed to communicate with your customers promptly and effectively.
No commission
Unlike Amazon, listing on Shopee is charged for free. So selling on Shopee is money-saving.
Different payment methods
Shopee allows different payment methods, making your customer's paying more convenient.
How to Dropship on Shopee
Now we come to the most important part about how to dropship on Shopee.
There are 6 steps you can follow.
Find a niche
A niche is a small part of a market, aiming to meet the needs of the target customers. For example, clothing is a market, and inside it, the dress is a small niche. You can further divide the dress category into a few smaller niches.
When you sell in a niche, you devote your energy and time to a special field. That increases your chance to succeed. Besides that, you may become an expert in the field with enough study of it. Focusing on a niche is also good for avoiding fierce competition in the dropshipping industry.
Then, how to find the right niche?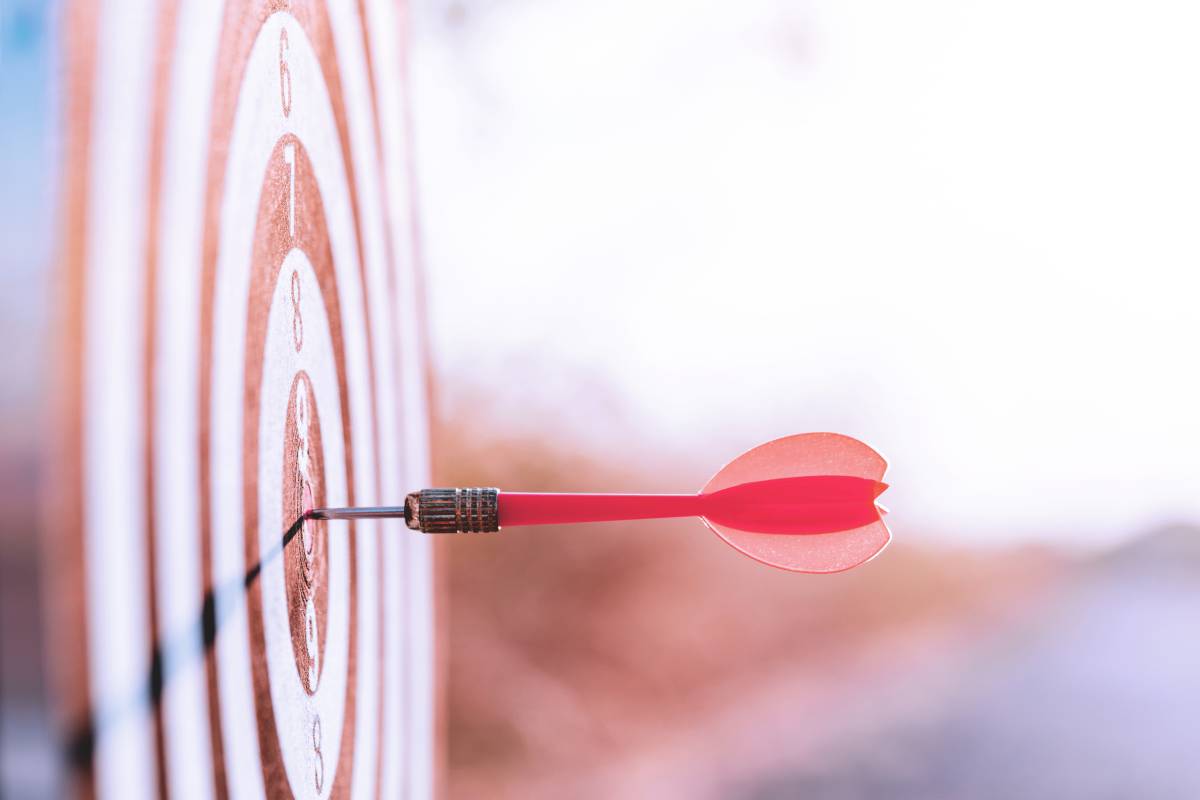 1.Understand your interests and strengths
Ask yourself,
-What are you interested in? Fashion? Cosmetics? Or Outdoor supplies?
-What are you good at? Are you skilled at marketing? Or have you been knowledgeable about a category?
Then you will come up with some niches you want to enter.
2.Identify what you can help your customers
After you find some niches, you should explore problems customers encounter in the niches. Are you able to solve them? Or what service do they need? Will you meet their needs?
3.Research your competitors
Your competitors could inspire you to find a niche. Research what they are selling, what the price and profit margin of their products are, and if their business keeps developing. Your research will suggest if you should enter such niches.
4.Narrow down your niches
Having known about your customers and competitors, you need to narrow these niches to one profitable niche. You should ensure that this niche is neither over-saturated nor too small.
That is, there is no fierce competition and too many sellers in this small market so that you have a chance to make profits. And meanwhile, there should be some competition, which proves other sellers also think the market is worth putting effort into.
5.Test this niche
The final step is to test your niche. Try to build a store and sell, then you will know if your idea is viable.
No need for inventory, dropshipping on Shopee is a good start to test it.
Start a store with Shopee
After you find your niche, it is time to set up your store.
The procedure is as followings.
Step1: Sign up on the Shopee website
You phone number, Facebook account, or Google account is needed here for registration.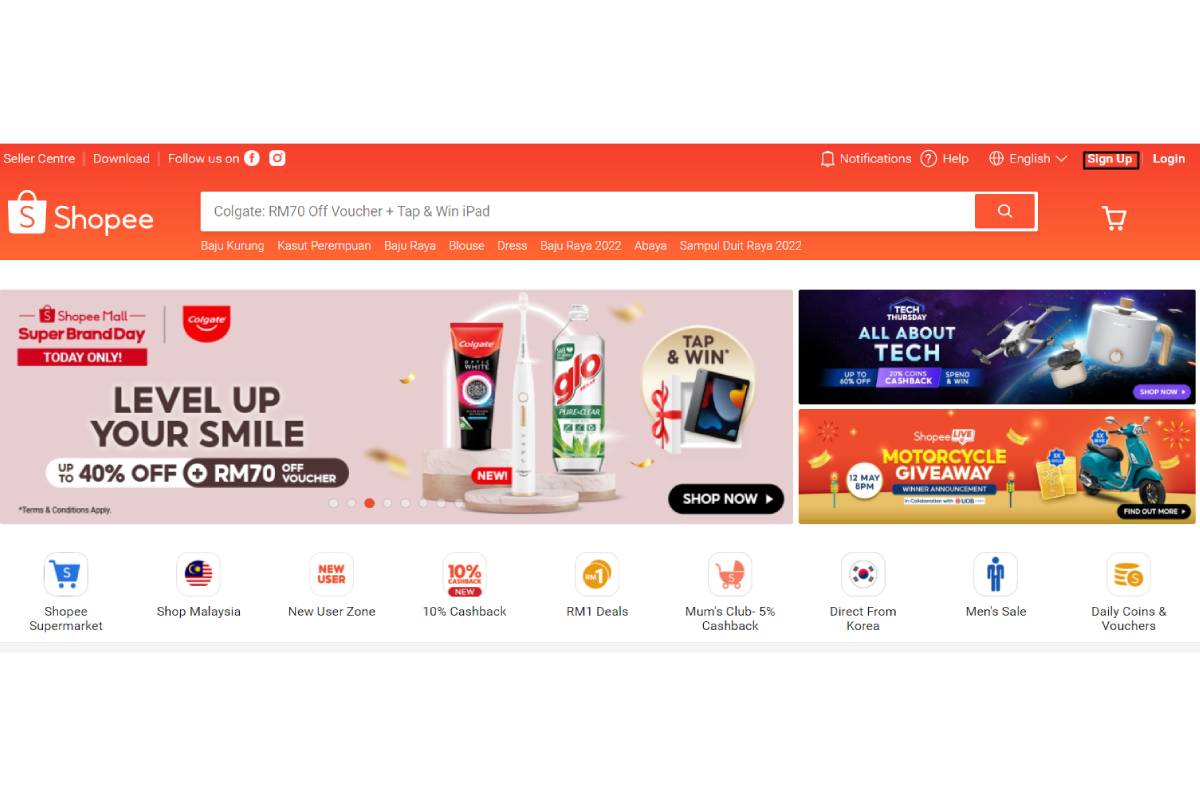 Step2: Fill in your personal information
Click on the My Account button, fill in your username, shop name, choose your gender and date of birth, and complete other information.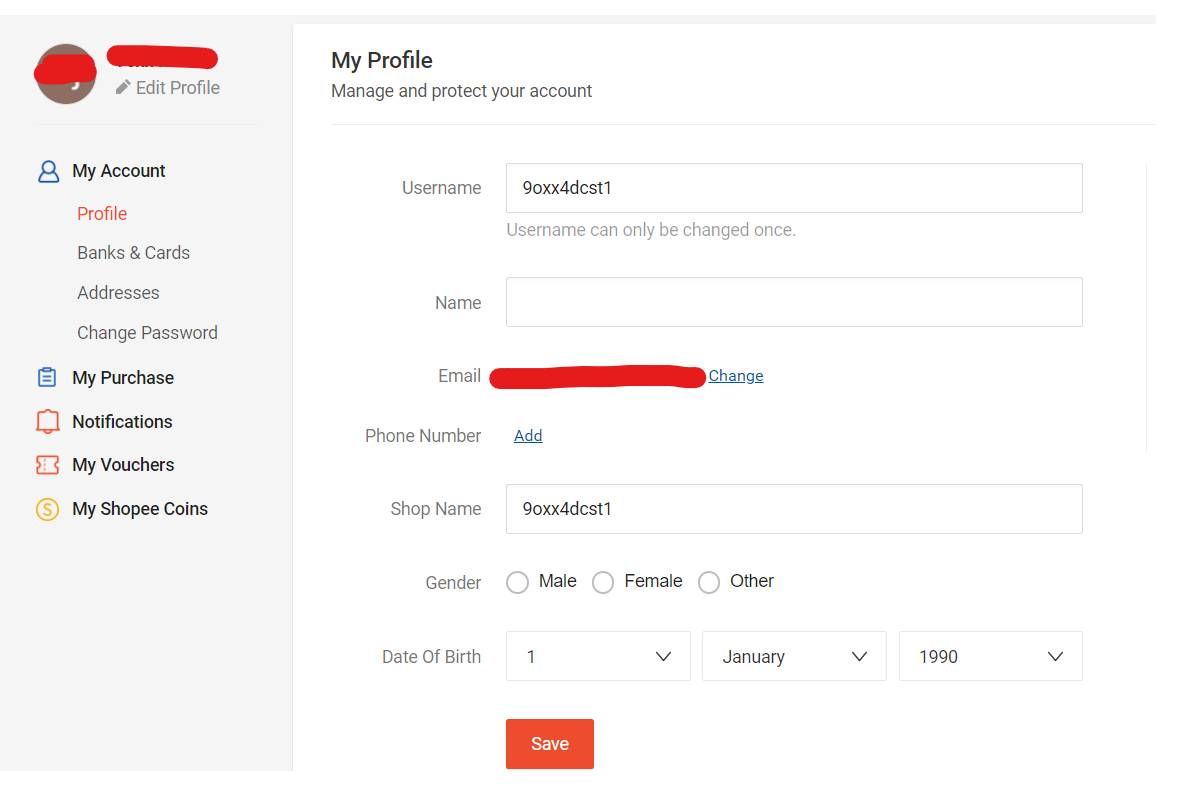 Step3: Complete your shop profile
Go to Seller Center and finish your shop profile including your shop name, images or videos of decorating your shop, and shop description.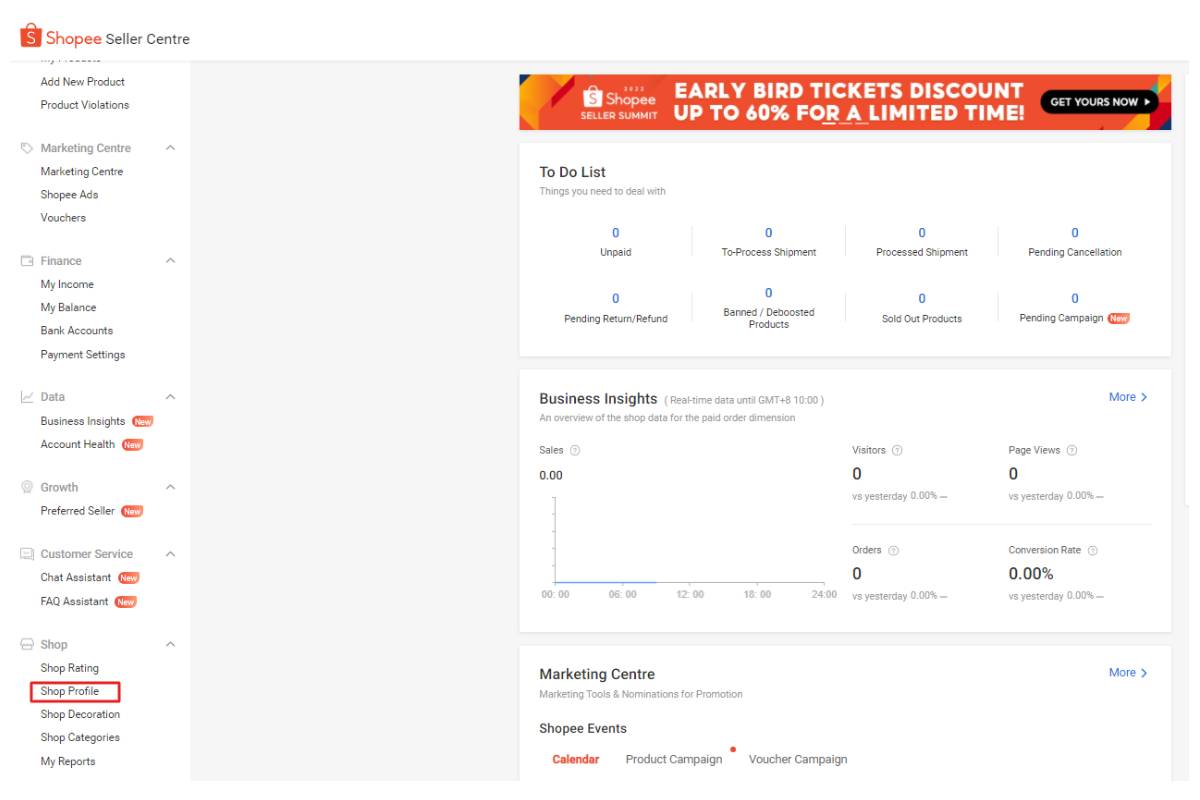 Work with a reliable supplier/agent
A supplier deals with order fulfillment and shipment for you. He plays a significant role in your dropshipping business.
Similar to the supplier, an dropshipping agent fulfills and ships orders in place of the seller as well. The difference is that the agent can source quite many suppliers with various products across the globe. Some of agents offer branding service.
Working with an agent, you can focus on your selling and marketing. With their branding service, you will increase your brand awareness and scale your business easily.
But it is often not easy to find a reliable supplier or agent.
For your convenience, we select some famous agents and suppliers for you.
Founded by the Alibaba group, Aliexpress is popular for its numerous products and low price. Though based in China, they ship internationally.
Sup Dropshipping is an all-in-one dropshipping service platform. On this platform, you have access to not only order fulfillment and shipment service, but print on demand, package customization, and sourcing services.
CJdropshipping
Like Sup Dropshipping, CJdropshipping is an all-around dropshipping service agent located in China. And CJdropshipping also serves retailers on the globe. As for the pros and cons about this platform, you may refer to our article The 10 Best UK Dropshipping Suppliers in 2022.
Sell profitable products
Proper products are important to earning profit and running your business. However, choosing profitable products among plenty of them tend to be a challenge.
Here are some products we recommend selling.
Small, light, and high-profit-margin products
Items that are unique in design or function and convenient for use
Trending products( Note: sell before your competitor begins to sell them, and update them when your competitor has been selling them. Keep an eye on your competitors all the time!)
Commodities in bundle or combination. For example, some sellers may sell eyeglass and eyeglass nose pads separately. It is an opportunity for you to combine these two products to sell as one set. It could be time-consuming to find a supplier selling 2 products, but you will find it worth the effort.
Market your business
Whatever your products are, however amazing they are, they need to be found by your customers before sold out.
So how?
On most occasions, you realize that through marketing. Certainly, there are many marketing methods, such as social media marketing, email marketing, live streaming, SEO and paid ads.
At the beginning of your business, you'd better try different marketing methods as possible as you can. And then focus on two to three main marketing methods, which makes it much easier to establish your online presence.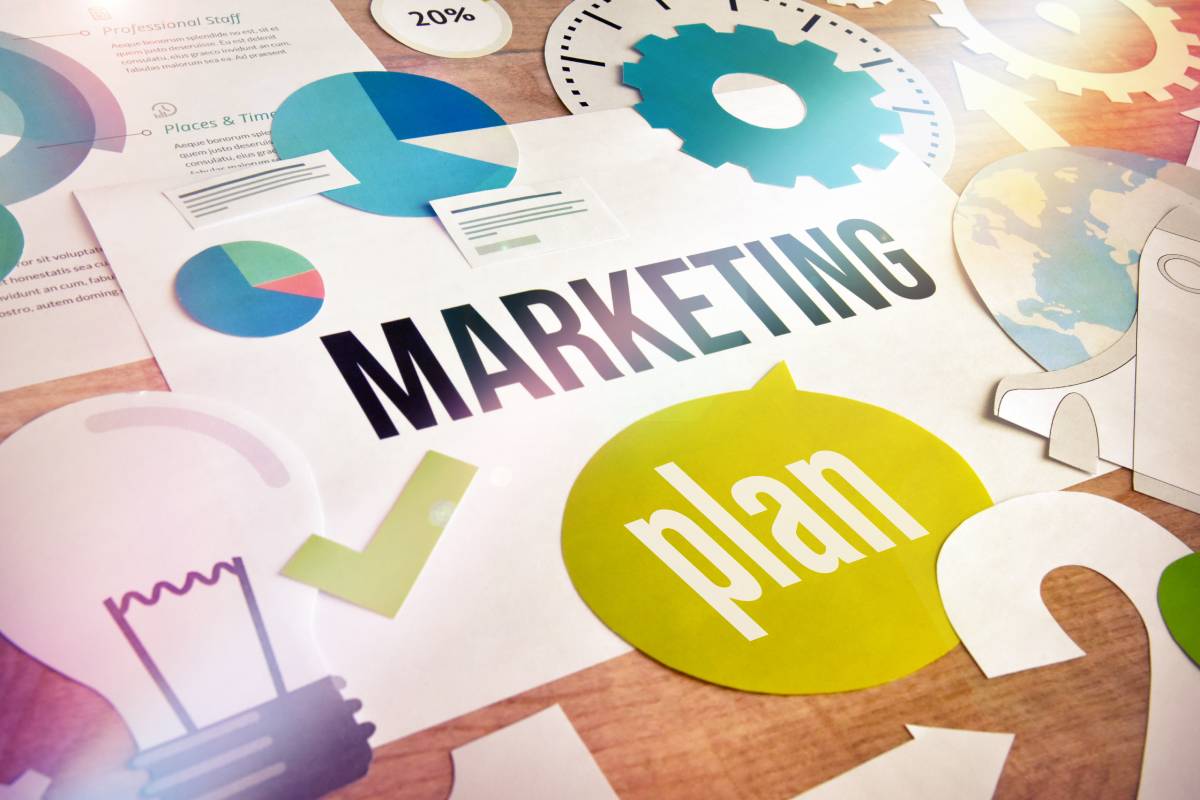 Offer quality customer service
In the business world, customer service is always crucial. Anyway, no one wants to buy from a seller with bad customer service.
Therefore, you should provide your clients quality and outstanding service in the whole process of selling a product.
Answer their queries in time, inform them about the conditions of their orders, and send them your best wishes in the holidays. These all probably increase your customers' satisfaction and loyalty to you.
Conclusion
Shopee is one of the most influential e-commerce platforms. Dropshipping on Shopee will be the choice of more and more businesses based in the Southeast Asia area. Grasping skills to dropship on Shopee, you will make your success sooner or later.
Or have you already successfully built your business on Shopee?
We would appreciate it very much if you could share your story in your comment.