List or Connect our products in your store, and then set profit margins. Once orders were placed by your customers, Sup team will take care of all the rest for you!
Store Orders
You can check your store orders here. The tabs are in same order with the fulfillment process.
Complete all information and payment to start processing of your order.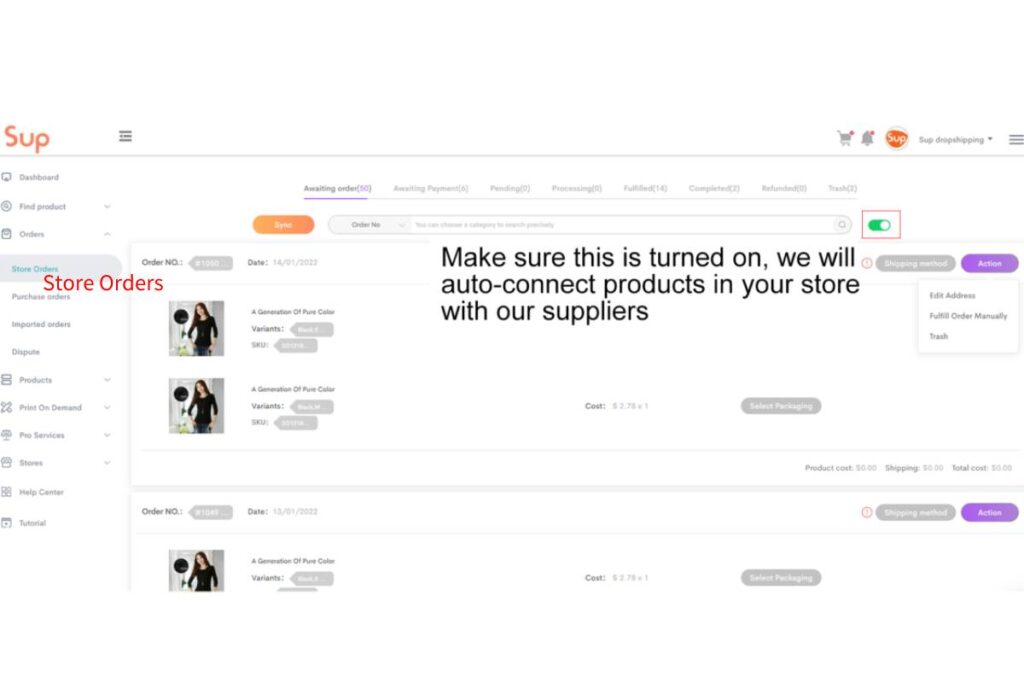 NOTE: You can set your store order to Fulfill Order Manually, which means you would take care of the order fulfillment process all by yourself, then the order will go to the Fulfilled tab.
If you accidentally touched and would like to UNDO it, go to the Fulfilled tab and click on the Action button, then click on Roll back order. Then the order will go back to the Awaiting order tab.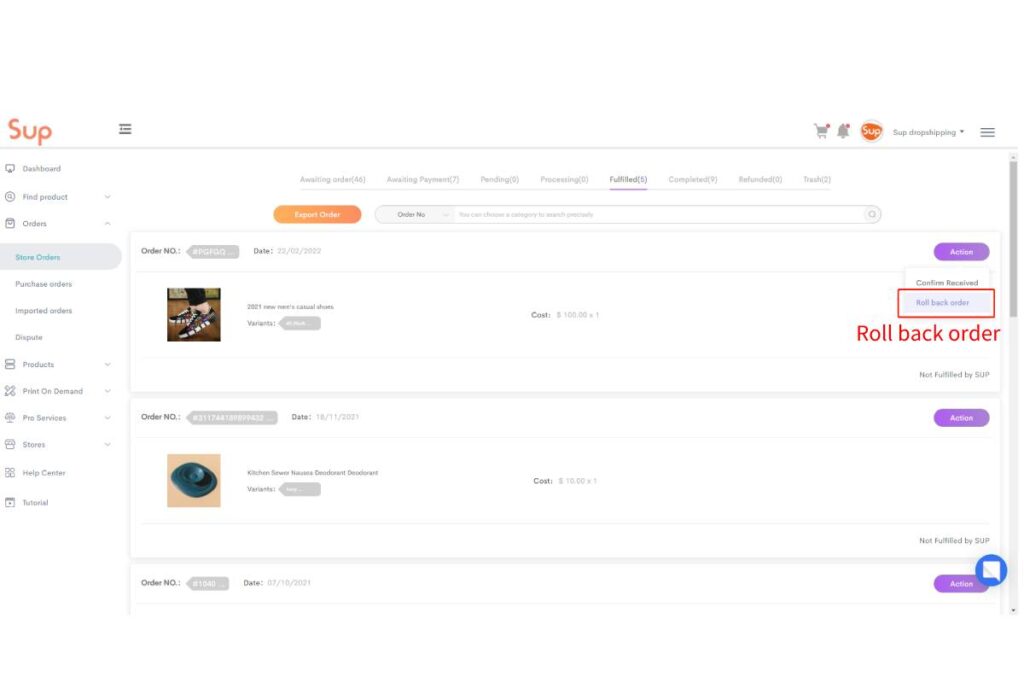 Purchase Orders
You can directly purchase products from Sup, and manage the orders here.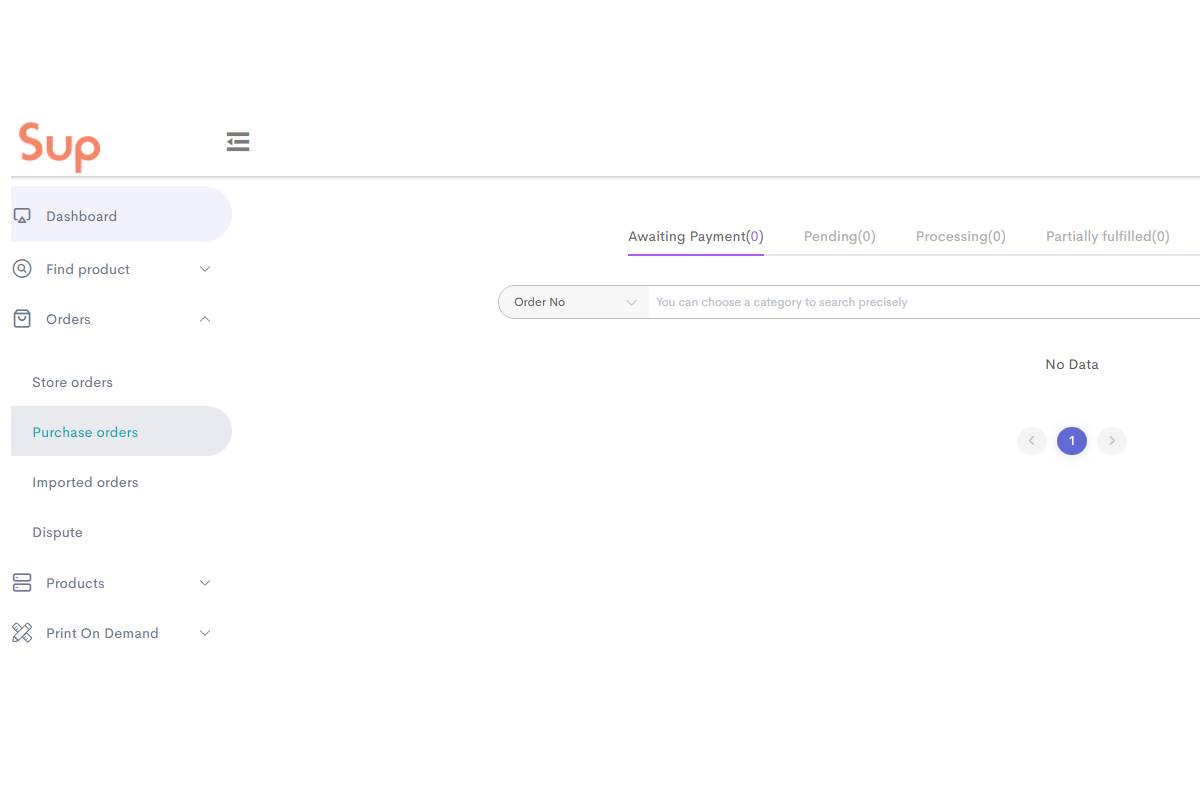 Imported Orders
You can check and manage the orders imported from other platforms here.
Working with Sup Dropshipping, you will manage your orders easily!
Related articles
How to Fulfill Orders on Sup Dropshipping?
How to Purchase Products from Sup Dropshipping?
Please feel free to contact us if you have any questions.