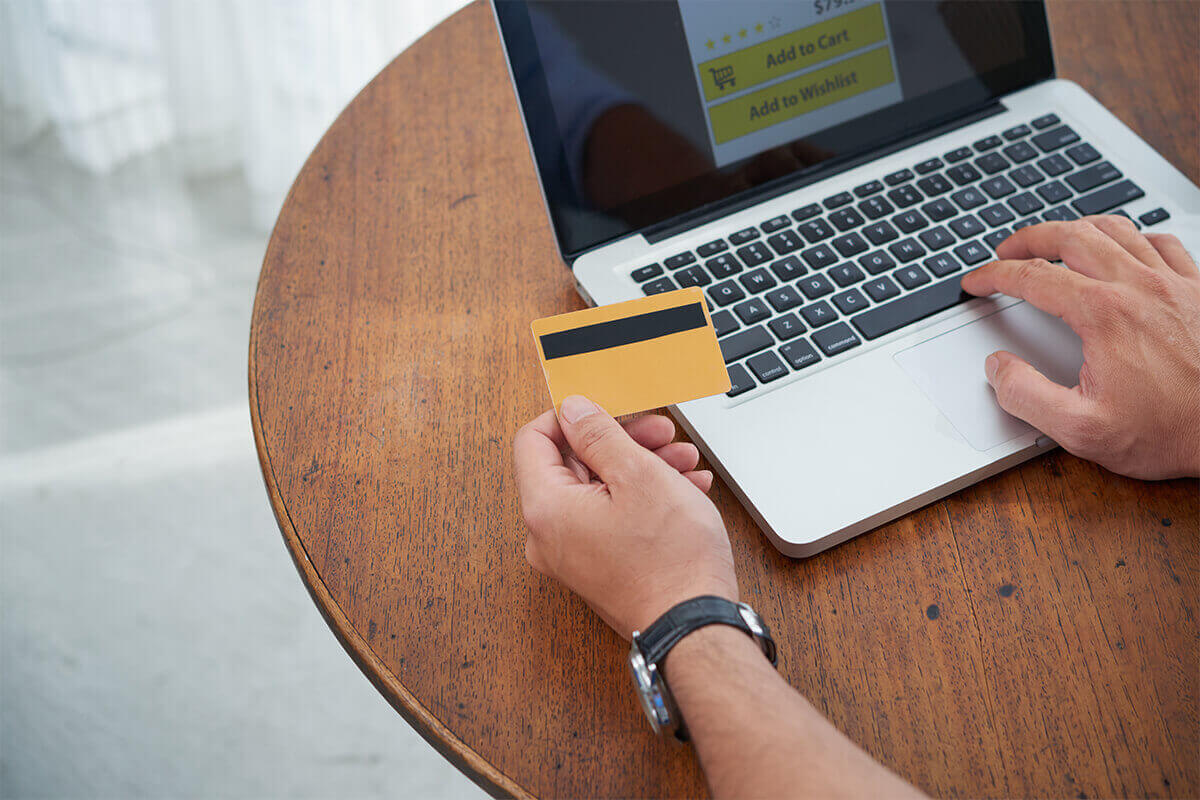 In the present digital era, Shopify has become the first choice for entrepreneurs to run a successful e-commerce business. It is a cloud-based platform that helps small businesses grow exponentially. Payment methods are one of the most important aspects for any online seller and Shopify also takes it seriously. As you can imagine, the platform offers its users a wide range of payment options. After all, their goal is to make online sales as easy as possible.
As part of learning how to start dropshipping with Shopify, it is a good idea to keep yourself up to date on payment methods the platform supports. This post will ferret out the 8 best Shopify payment methods you should know in 2023.
Read below to learn about Shopify's payment methods and more.
Shopify Payment Methods: An overview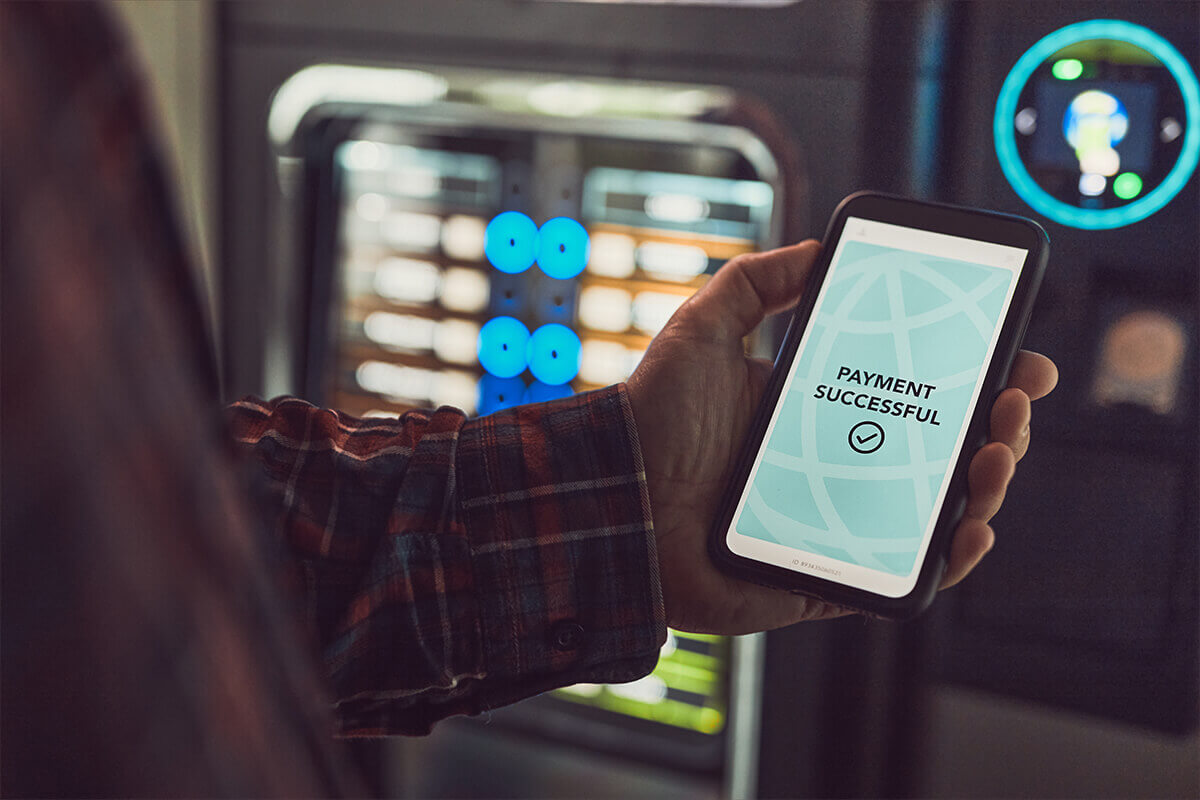 What are Shopify payment methods
Shopify payment methods are payment options that allow your consumers to pay for the things they buy from your Shopify store. These payment methods enable you to collect Shopify payments from your clients in a simple and secure manner.
This means that the payment provider starts processing the transaction when your customers initiate payment for products they purchase from your Shopify store. It provides the paying customer's personal information to the bank that issued the card used for the transaction. At this point, a response is sent to the payment provider informing them if the transaction was successful or not.
If you handle large volumes of transactions, Shopify payment methods can save you time and money by automating your payments. The Shopify payment provider will also give you access to their customer support team, which can help you troubleshoot any issues that may arise.
You might be very familiar with some payment methods like PayPal. But there are also dozens of other options which offer in-house and third-party payment solutions when you use Shopify, like Shopify Payments, Stripe, WorldPay, Authorize.net, Verifone, Amazon Pay, and Opayo. We'll talk more about them later.
Why you need the right Shopify payment solution
When you run a brick-and-mortar store, it's easy to charge your customers after each purchase they make. It is an entirely different process when you run a Shopify store.
Shopify offers a smooth customer experience, and getting the right payment method for your Shopify store will make sure that the purchasing journey is safe and convenient from start to finish. On the other hand, you need a payment method to protect your business. A good payment method also provides fraud protection and security features that will keep your business safe.
There are several payment methods available to you as a Shopify store owner. And it's crucial that you use a Shopify payment method that provides the best experience for you and your customers.
How to choose the right Shopify payment Methods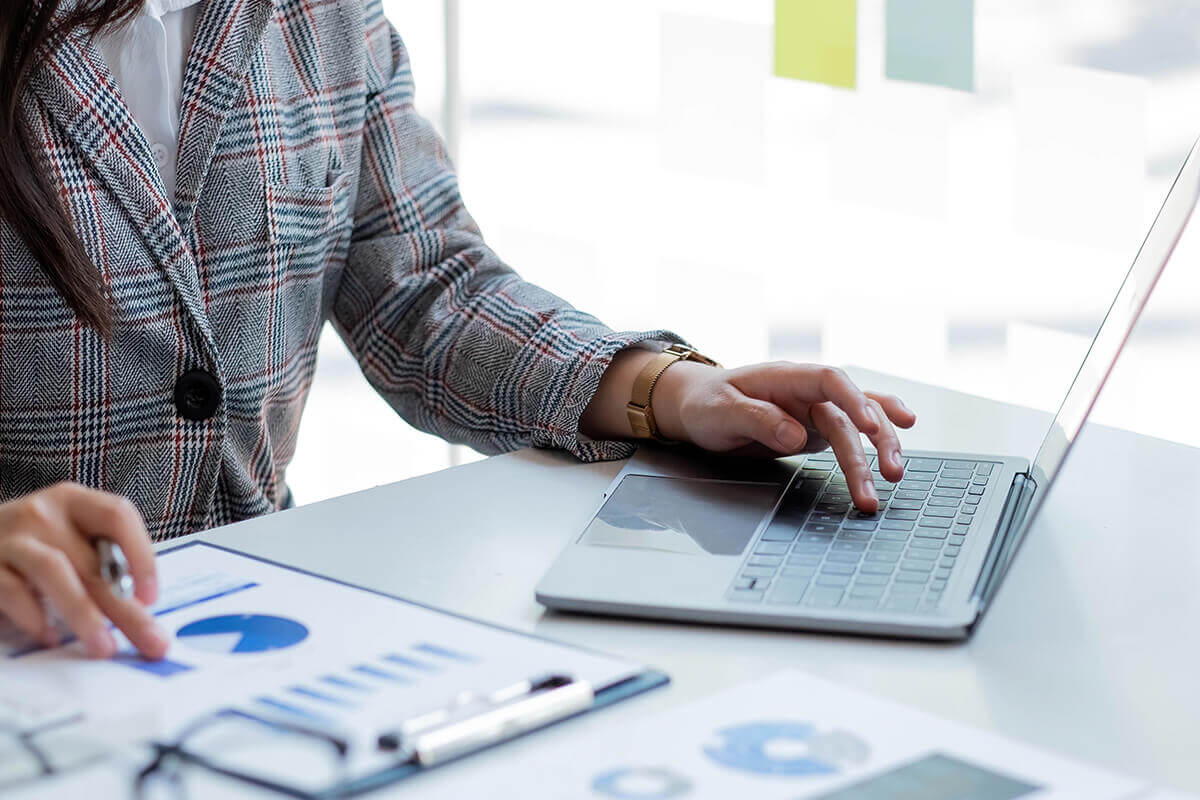 1. Target market and global coverage
When selecting a Shopify payment method, the first factor you should take into consideration is your target market. Each payment gateway is only available in certain countries. Some are exclusive to certain countries, but others facilitate international transactions. Beyond your business location, consider the local payment methods in your target market. Your payment solution needs to be popular with the market and should be trusted by your customers.
When it comes to payment providers, different markets stand for different customer preferences. According to the region where you sell, you'll find different solutions. You can also check out which payment methods your typical customer prefers. For example, if you're selling to younger customers or in a market where e-wallets are widely used, then digital wallet payments are essential. However, for more traditional customers and marketplaces, a method that allows regular card payments may work better.
2. Transaction fees
The expenses of Shopify payment methods are the next important consideration in the Shopify third-party payment provider selection process. This is because it directly affects your product pricing and profit margins. Checking for the transaction fees helps you determine if you're getting the best value for money from the payment provider. Some Shopify payment methods have high transaction fees but no monthly charges, while others do the opposite. Hence, you should think about the best payment methods as well as transaction fees and monthly payments required by some Shopify payment providers.
Other expenses to look out for include settlement fees, chargeback fees, statement fees, anticipation fees, and cancellation fees. Although not all payment methods charge these fees, you have to consider all of these to know the actual cost of the payment option you choose.
3. Accepted payment cards
No matter which gateway you choose, make sure they support the common payment methods in the region you'll be selling in. Ideally, choose the best Shopify payment method compatible with most credit and debit card providers. Most people use credit cards such as Visa, American Express, and MasterCard when making payments.
It's also important to make sure your payment method can support payments in different currencies. Ensuring that customers don't have to worry about currency conversion before making payments and can instead pay in their local currency. This will enhance the checkout experience and customer loyalty.
4. Payment method reviews
Even if everything looks good on paper, make sure your payment gateway solution has excellent testimonials to support its brilliance. Check out the customer experience for any gateway you're considering, and find out if the payment provider has a good reputation. Browse their homepage or look them up on review sites like TrustPilot and G2 to see how they fare in the eyes of customers. You can also read the comments section of their social media pages to get an overview of the payment solution. In short, get as much information as possible before making a decision.
5. Fraud detection features
With fraud schemes on the rise, you should select a safe and low-risk Shopify payment method. This gives your store added security and a better quality of transactions, leading to better approval rates.
A good payment method should come with a built-in risk and fraud detection mechanism to help you avoid payment fraud. With its fraud detection features, the payment method you select should guarantee the security of your clients' transactions while also preventing payment fraud.
8 Best Shopify Payment Methods
Now that we know the factors to consider before selecting a payment method, let us discuss the different Shopify payment options that will best suit the needs of your business.
Some of the top methods for Shopify Payment include:
1. Shopify Payments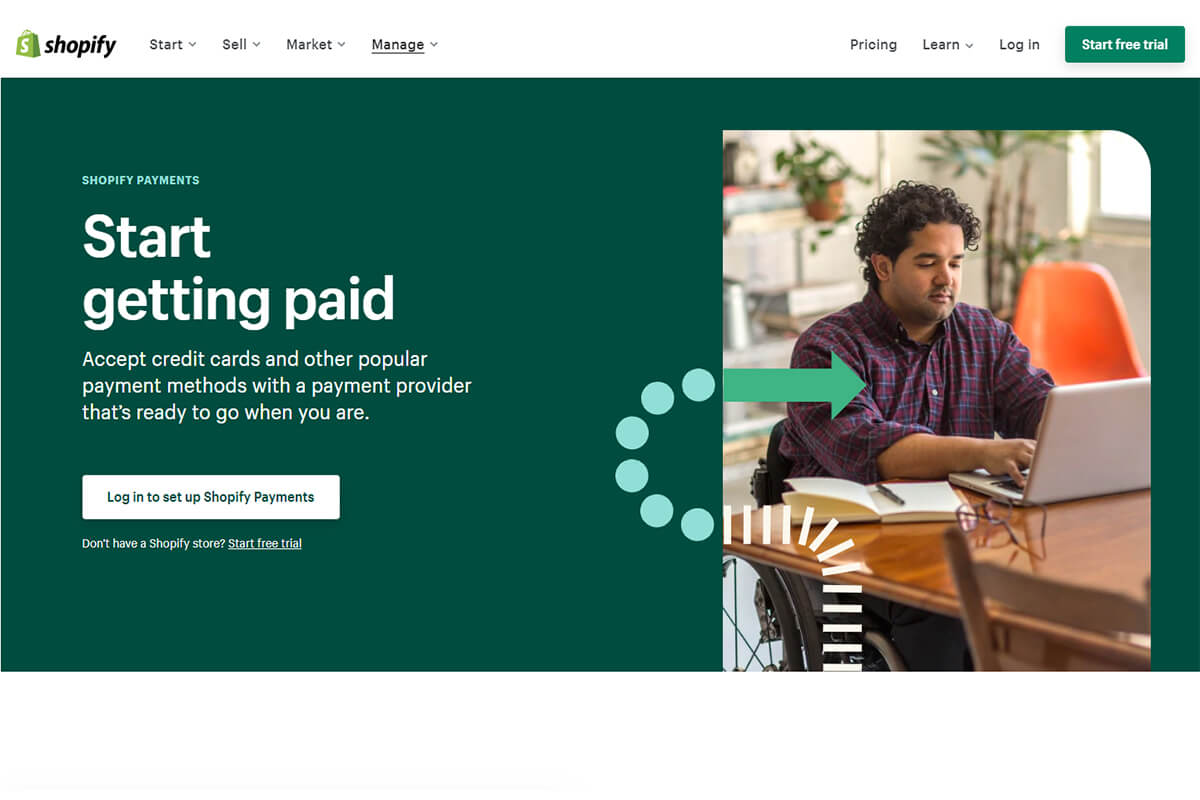 Shopify Payments is an integrated payment gateway on the Shopify e-commerce platform. It comes with every feature and solution you need to efficiently manage and process payments on your website without involving any third-party solution. So, the payment processing will take place directly on the sales website without redirecting or sending external payment information. With high security, all personal information, as well as payment details, are protected.
It facilitates swift transactions with no additional charges on its end and attractive currency conversion rates. Customers' payments may take three business days to reflect in your bank account. A further benefit of using Shopify Payments is that it can be set up by simply changing the settings from the 'Payment Providers' page. It simplifies the ordering process for your customers and boosts conversions.
Pros
No additional transaction costs
Enables real-time monitoring
Easy configurable and incorporated interface
Ensure high-security
rapid checkout procedure
Reduced processing fees compared to other Shopify payment methods
Cons
Only available in a restricted number of countries
Shopify may temporarily withhold your funds
Pricing
As for pricing, Shopify does not require you to make any additional payments to set up Shopify Payments. You will be charged only your regular store subscription fee, card management expenses, and other associated costs by Shopify. The 2.2% transaction fee is also exempt when using this widely accepted payment method.
2. PayPal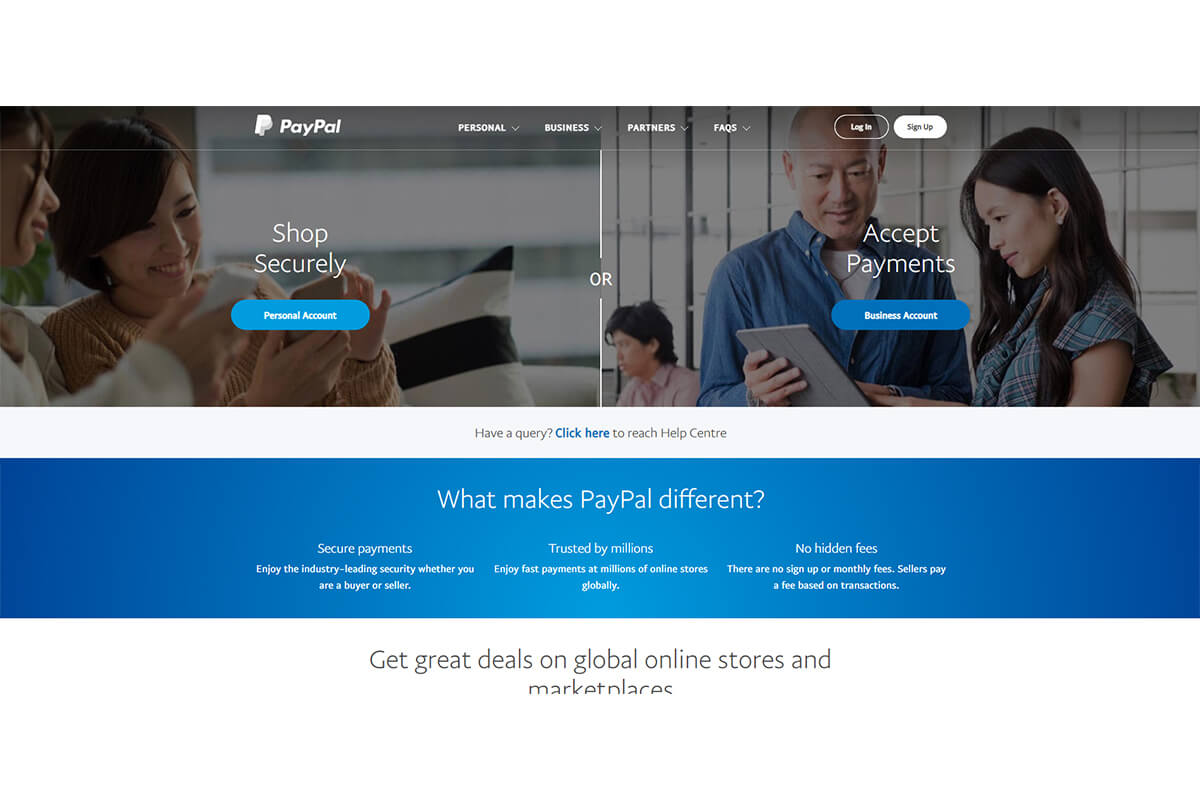 PayPal is one of the most well-known Shopify payment providers, with over 5.5 billion transactions being processed in total by the end of Q2 2022. It is available in 200+ countries enabling payments to merchants for goods and services. Founded in 1998, PayPal has more than 220 million users worldwide. In fact, PayPal has grown so popular that it even managed to surpass its parent company, eBay, to become an individual company.
This platform offers various features that are beneficial for merchants. A wide variety of customization options, easy cart integration, advanced mobile checkout, payments from international customers, along with online invoicing, make payment processing easier.
Simple to use, it usually takes less than a day to set up an account on PayPal. Furthermore, PayPal offers Shopify store owners both premium and free plans. With any of these plans, you can access PayPal's support team. It also provides support for setting up subscriptions and recurring payments.
Pros
Predictable flat-rate pricing structure
Support a wide range of currencies
Intuitive mobile interface
Cons
There are many frauds and scams due to its popularity
It takes 5 business days for the money transferred to the merchant account
Pricing
PayPal has a variety of pricing options. The base plan begins at 2.9% + $0.30 for each transaction. Then there's the Pro plan, which costs $30 a month. This strategy is appropriate for large-scale businesses.
3. Stripe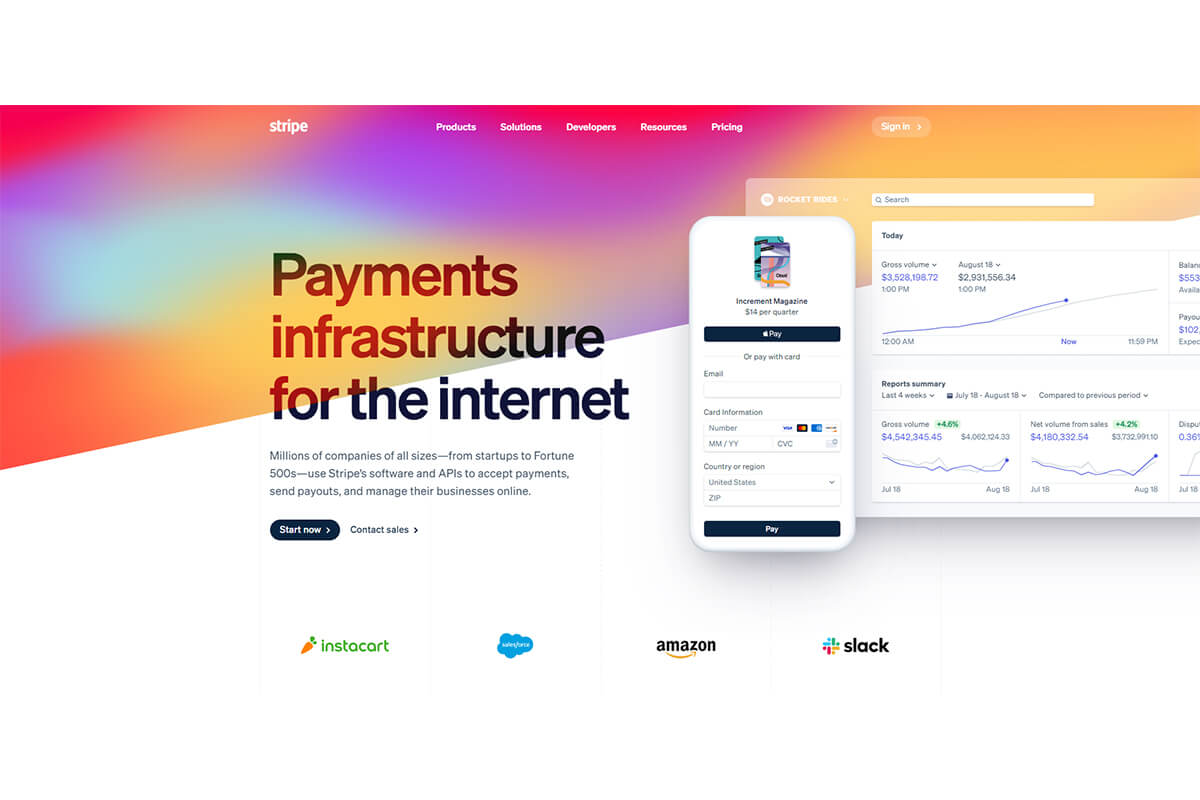 Stripe is another popular payment solution that allows you to receive money from your local and international customers. It dynamically adapts to your customer's device and location to increase conversion and supports coupons, tax rates, and more. Stripe comes with many features that make it easy and secure to take payments. They include recurring billing, fraud detection, and one-click payments. Its features support large-scale growth, making it perfect for businesses looking to expand their operations.
 Especially popular in the US and with a range of powerful tools that can be customized to your specific needs, Stripe is a perfect solution for Shopify merchants. Stores with Stripe can accept payment from credit cards and wallets in 135+ currencies both online and in person. With an integration available for up to 300 tools, it overtures a range of APIs that allows merchants to create their support systems, to name but a few: subscription management, online invoice, fraud & risk management, and business financing.
Pros
Easy to set up
Straightforward flat-rate pricing scheme
No setup or cancellation charge
It accepts a wide variety of currencies and payment options
Its checkout flow is highly customizable
Outstanding client service
Cons
It has a quite high learning curve
It is only available to Shopify store owners in about 39 countries
Pricing
Stripe doesn't charge a monthly fee. Instead, you pay per transaction:
1.4% + 20p for European cards
2.9% + 20p for non-European cards
For direct debits in Europe, you pay 1% of the transaction (capped at £5) +20p.
4. WorldPay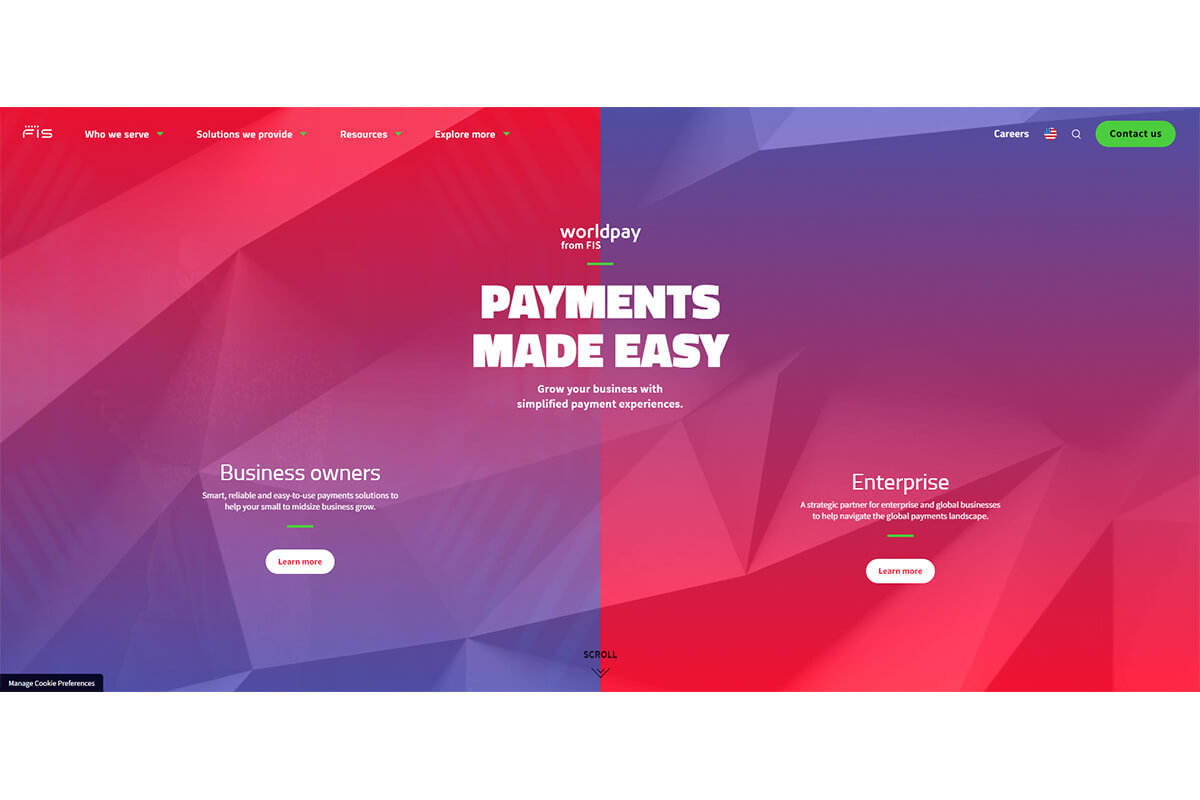 Set up back in 1989, WorldPay is possibly the 2nd biggest payment gateway platform after PayPal. No matter what the size of your business is, WorldPay is one the most user-friendly platform, popular for its effective security and reliability features for any type and size of business.
This safe-and-secure environment for online sales comes with world-class fraud protection and a strong reputation for reliable selling and customer service. With a presence in more than 100 countries worldwide, WorldPay ensures you can get started with your Shopify store anywhere. As an added benefit, the WorldPay Shopify payment transaction fees are based on a sliding scale dependent on turnover for Shopify store owners.
With WorldPay, you can accept credit card, debit card, and even ACH payments directly on your Shopify store. This allows you to streamline payment processing and reduce costs associated with traditional payment methods. In addition, WorldPay provides businesses with a wide range of reporting and analytics tools to help them better understand customers' shopping habits and preferences. As a result, businesses can use this information to improve marketing and sales strategies.
Pros
Reliable customer service
Charges you based on the number of your sales
Outstanding fraud-prevention features
It is available in over 100 countries
Cons
Has an ambiguous pricing structure
The information on its website is not transparent enough
Pricing
WorldPay offers two pricing options: Standard Gateways and Advanced Gateways. They are £19 and £45 per month, respectively. The best aspect is that WorldPay accepts over 120 currencies. It also does not charge you for refunds.
5. Authorize.net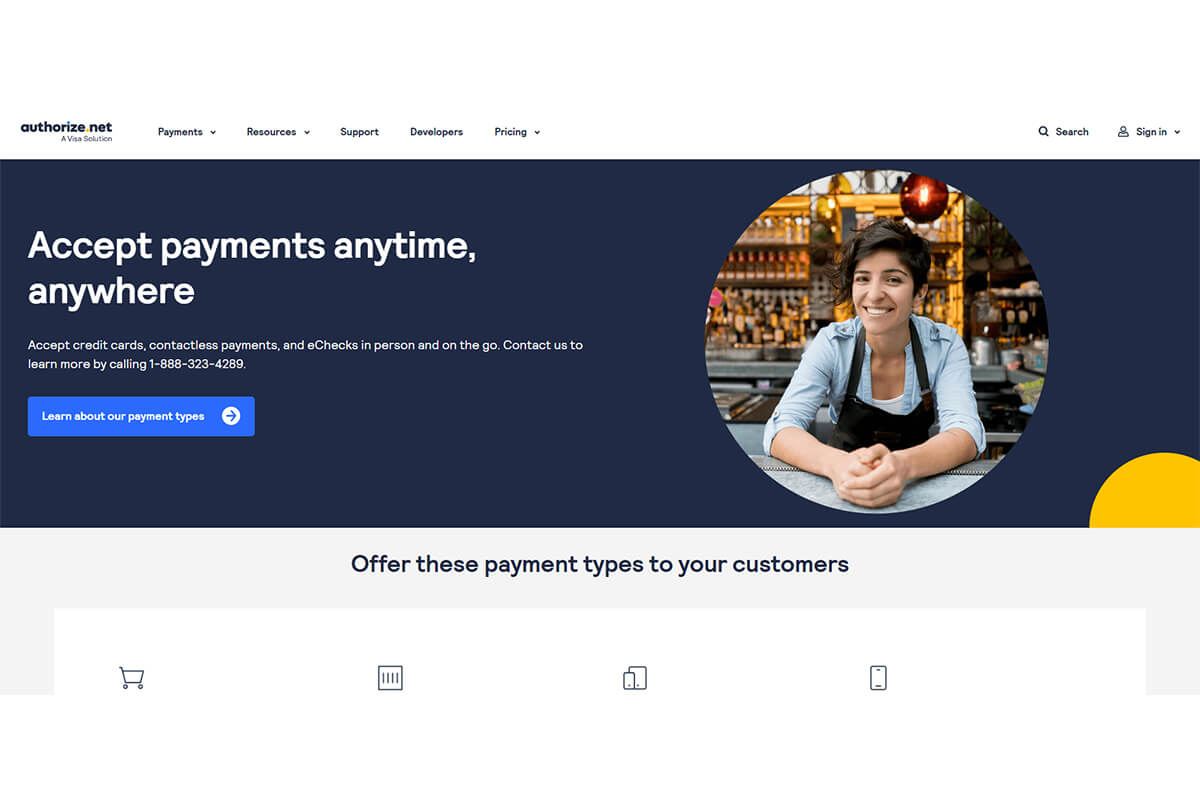 Authroize.net might be the perfect option for Shopify users looking for payment processing and management services. It offers a wide range of payment options and services tailored specifically to meet all kinds of needs, from small businesses to large corporations.
Online payment processing, e-check processing, and mobile payment processing are all supported by Authorize.net. It also accepts Visa, JCB, Discover, MasterCard, Diner's Club, and American Express. Moreover, this Shopify payment method is highly protected with automated fraud detection, card tokenization, and a secure client management system.
Perhaps best of all, Authorize.net is easy to set up and use, so you can start accepting payments right away. Whether you're just starting out or you're looking for a robust payment processing solution, Authorize.net is worth considering.
Pros
Ease of use
Accept multi-currency and payment methods
Anti-fraud prevention and security features
Excellent customer service
Cons
Some store owners may find it prohibitively pricey
Shopify store owners may find its all-in-one option confusing
Pricing
When you add Authorize.net to your Shopify store, you have to pay some additional fees, such as:
No setup fee
Monthly fee: $25
All-in-One option: 2.9% + $0.3 per transaction
Payment Gateway Only: $0.1 per transaction
Daily batch fee: $0.1
6. Verifone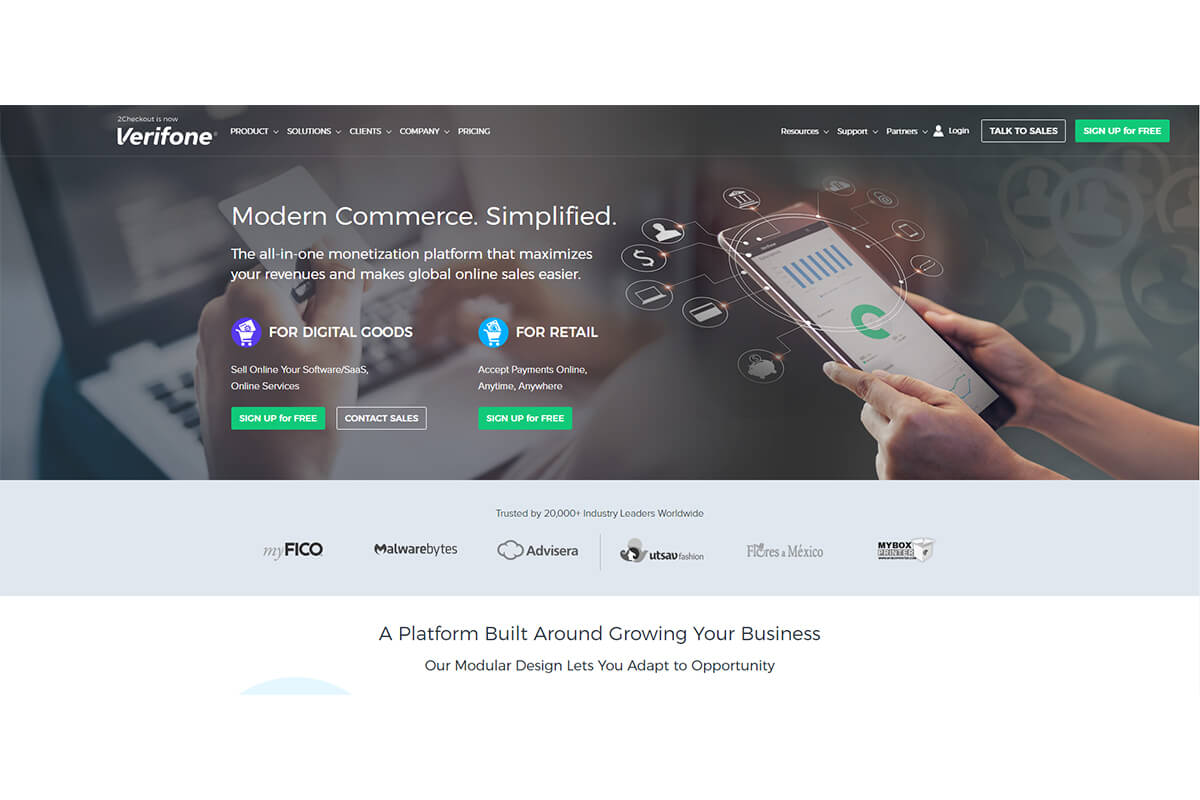 Verifone, formerly known as "2CheckOut," is a Shopify payment gateway that is not as well-known as the vast majority of those on this list. This method currently operates in more than 87 countries worldwide. Verifone is a digital payment gateway that provides services via multiple channels. The customer can pay an order with credit cards such as MasterCard, Visa, Diners Club, American Express, etc.
Whether you're tapping into international markets, looking to boost conversion rates, or running a subscription-based business, Verifone can help you tackle the complexities of digital commerce globally. With Verifone, you choose only what you need and add as your business expands. The platform's modular design was created to meet these dynamic needs such as global payments, digital commerce, subscription billing, global tax and financial services, risk management, compliance, and partner sales.
Pros
Simple registration and setup
Flat-rate pricing structure
Global coverage
Cons
Additional fee
Only accept online payment
Cannot process card-present transactions
Pricing
There's no fee to download Verifone. The payment gateway provides 3 plans for users to choose from:
2sell: 3.5% + $0.35 per transaction
2subcribe: 4.5% + $0.45 per transaction
2monetize: 6.0% + $0.60 per transaction
7. Amazon Pay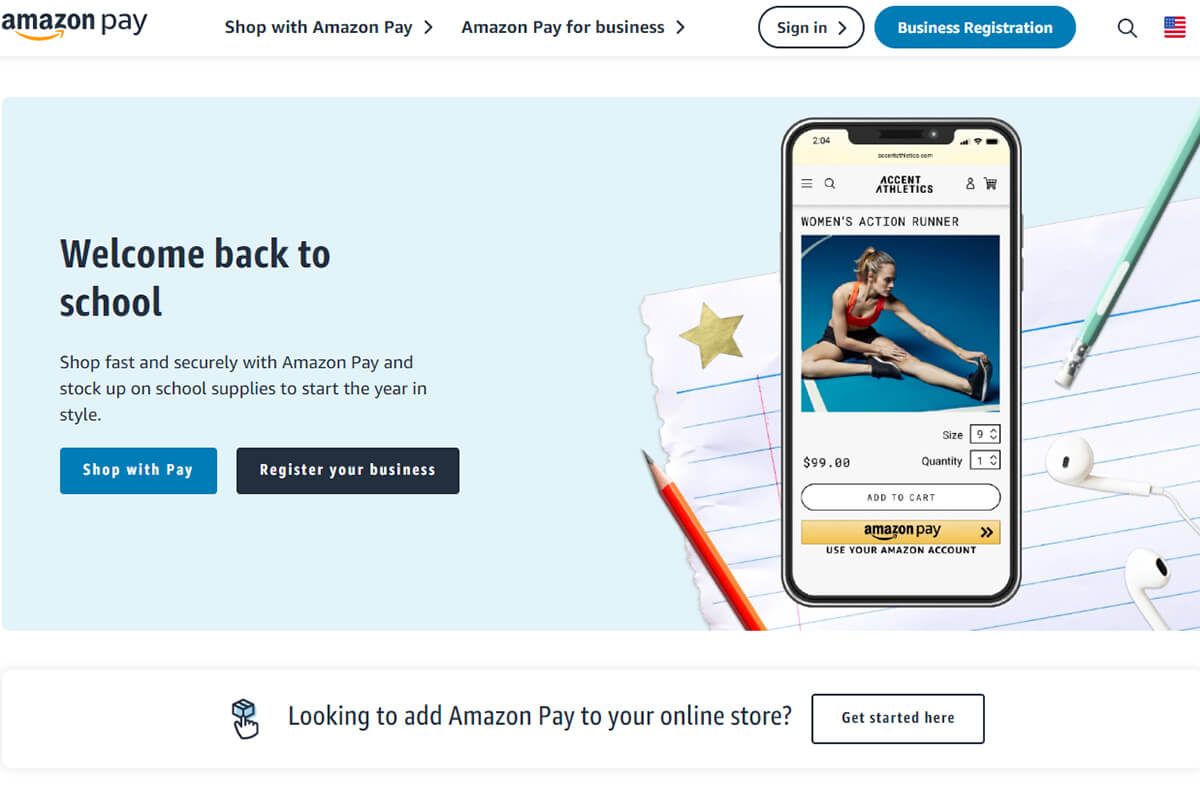 Amazon Pay is a payment method that is owned by Amazon, one of the largest online retailers in the world. Using Amazon Pay means your customers can make payments to your store with their Amazon account. This payment method is a good choice for customers who are already familiar with Amazon and have their payment information stored there. It's quick and easy for customers to checkout, as they don't need to input their credit card information or shipping address.
The platform allows you to accept payments through various mobile and online payment options, including Alexa Voice Payments and digital wallets. It processes your payments daily, and you receive the funds in your bank within three to five days. Amazon Pay offers dedicated customer support to business owners and guidance to new users. You can even provide your customers to make payments through EMIs on Amazon Pay or offer targeted rewards to repeat customers.
Pros
Familiar checkout
Amazon's fraud protection solution is available to store owners
It's simple to set up and integrate with Shopify
Cons
Geographical limitations
Paypal payments are not supported
High risk of account termination on violation of Amazon's policies
Pricing
You'll pay a percentage per transaction processed through the account rather than a flat monthly fee.
Domestic web and mobile transactions: 2.9% + $0.3 per transaction
Domestic Alexa transactions: 4.0% + $0.3 per transaction
Cross-border web and mobile transactions: $0.3 per transaction
Cross-border Alexa transactions: 5.0% + $0.3 per transaction
8. Opayo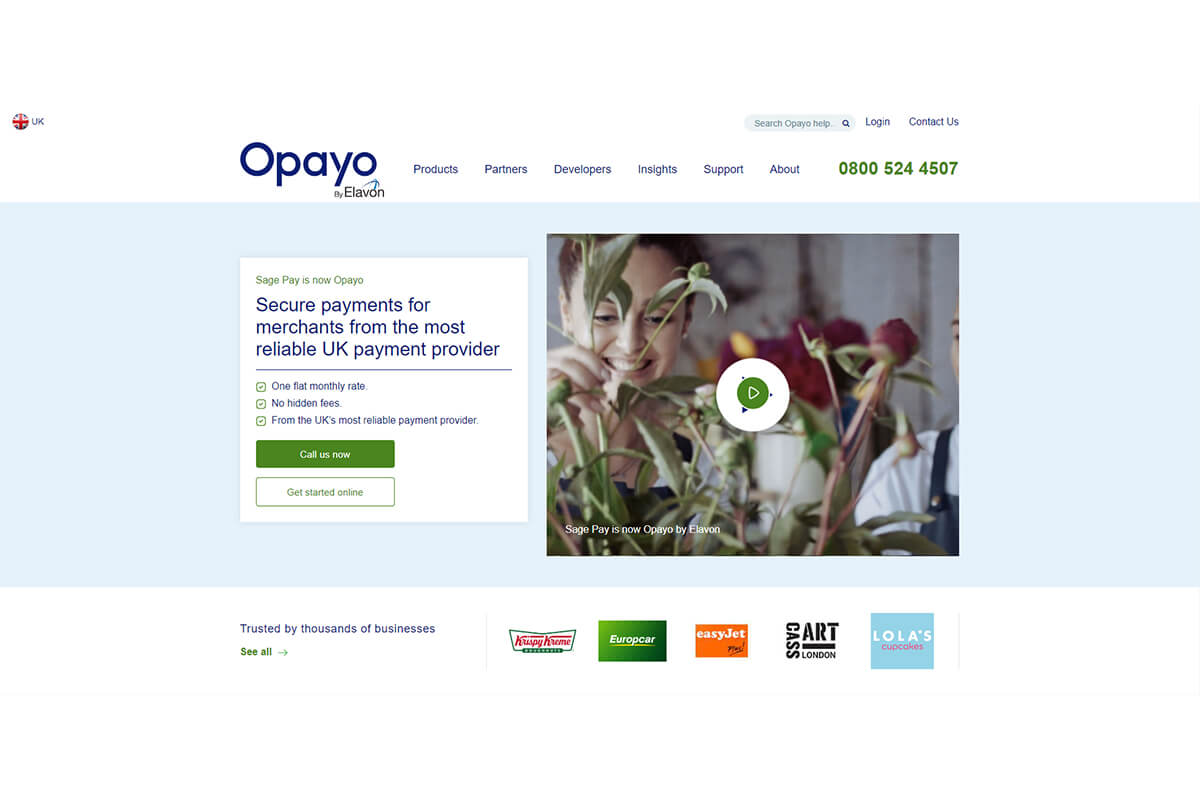 Opayo, formally known as SagePay, is one of the popular Shopify payment solutions available to merchants in the UK and the US. It is well-known as a secure and reliable system with 99.9% uptime and industry-leading fraud tools. Its strong customer authentication might take around 4-5 weeks to verify an account. This is because they conduct a variety of checks on your websites such as payment logos on your cart page and contact phone details.
Plus, Opayo allows internet payments, card terminals, point-of-sale payments, phone orders, and other services. One feature enables clients to pay using PayPal if they like, giving you additional methods to secure a transaction.
Pros
Excellent client service
Simple connection with Shopify
A low-cost pricing structure
Cons
Hectic and long account verification and authentication process
Pricing
For online stores, Opayo has three price tiers and no setup fees:
Flex Plan: £25 for 350 transactions per month.
Plus Plan: £45 per month for a further 500 transactions.
Corporate Plan: If you have more than 3000 transactions per month, you will need bespoke pricing.
Which payment method is right for you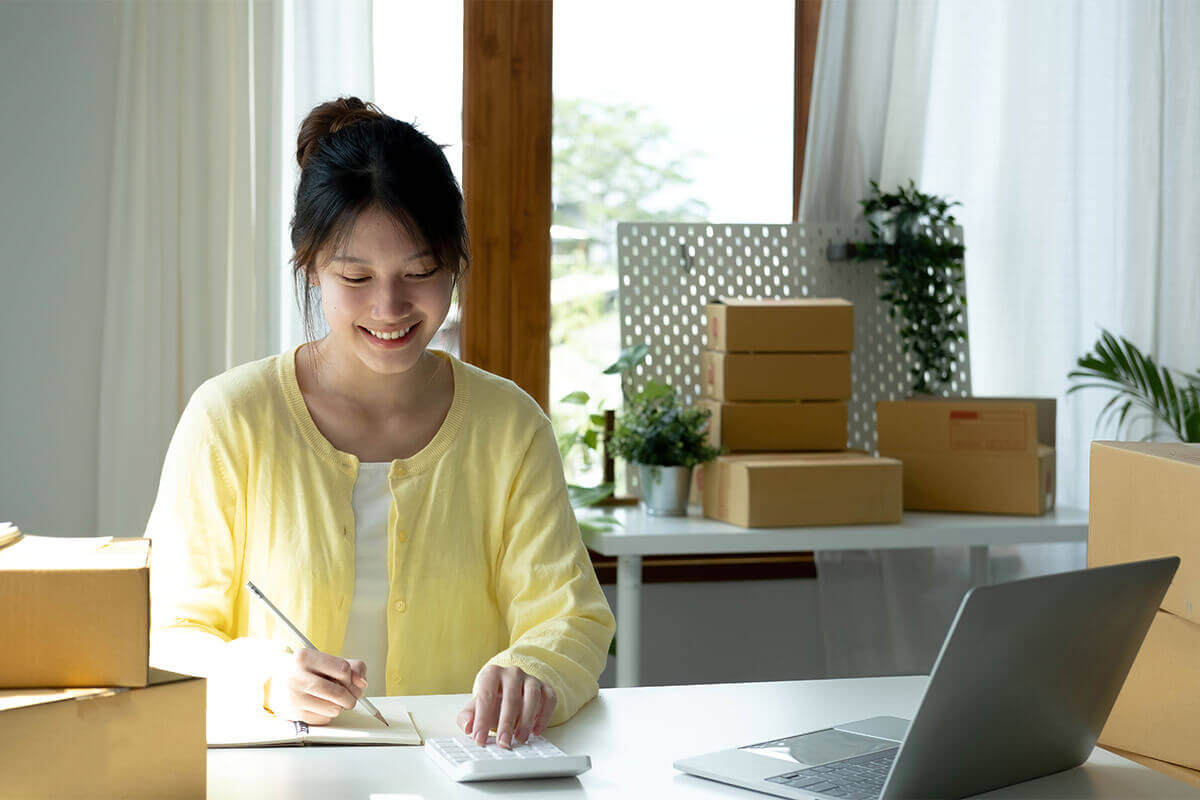 This is probably the question most businesses ask themselves when setting up their Shopify store. So to answer your question, that depends on your target market and your business needs and preferences. As you can see, there are multiple payment methods available for Shopify stores. It's worthwhile to spend time doing market research and trying out a few payment methods to figure out what payment methods would be ideal for your customers.
In other words, each has its own strengths and weaknesses, so don't rush through this important step. Consider crucial elements such as target market and global coverage, transaction fees, payment method reviews, accepted payment cards, and fraud detection features.
Final Thoughts
The 8 Shopify payment methods we've discussed in this article are some of the most popular options currently available. They all offer merchants a variety of features that help them make payments and run an online store. We hope this list gives you a good range of Shopify payment options to choose from. As always, if you have any questions, please feel free to leave a message in the below section.