Step 1. import order
If your Shopify store is connected with our App, then your orders will be automatically imported to My orders>> Store orders. If you can not find your order under Order tab, please click "sync order" button to import orders manually.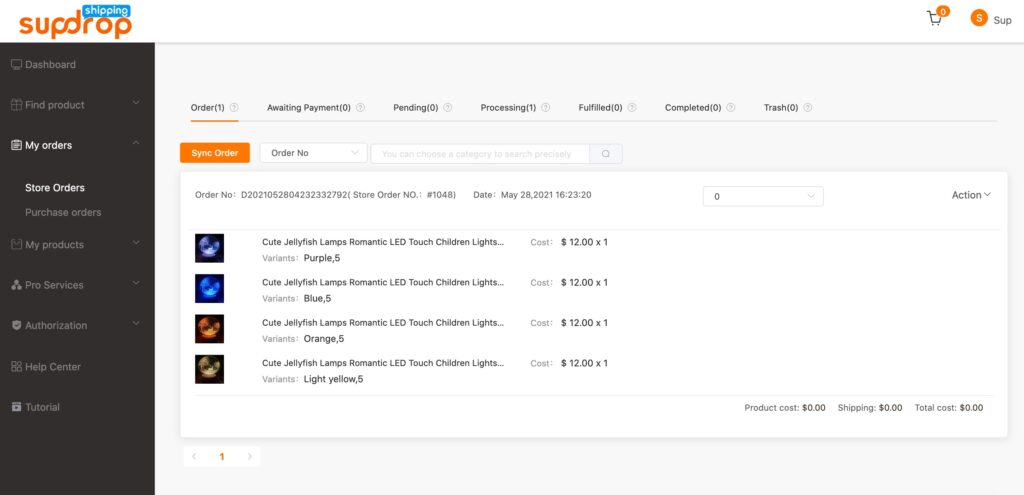 Step 2. Choose Courier
The 2nd step is to choose the right Courier, choose the right warehouse if any, then the order will move to next tab: "Awaiting Payment".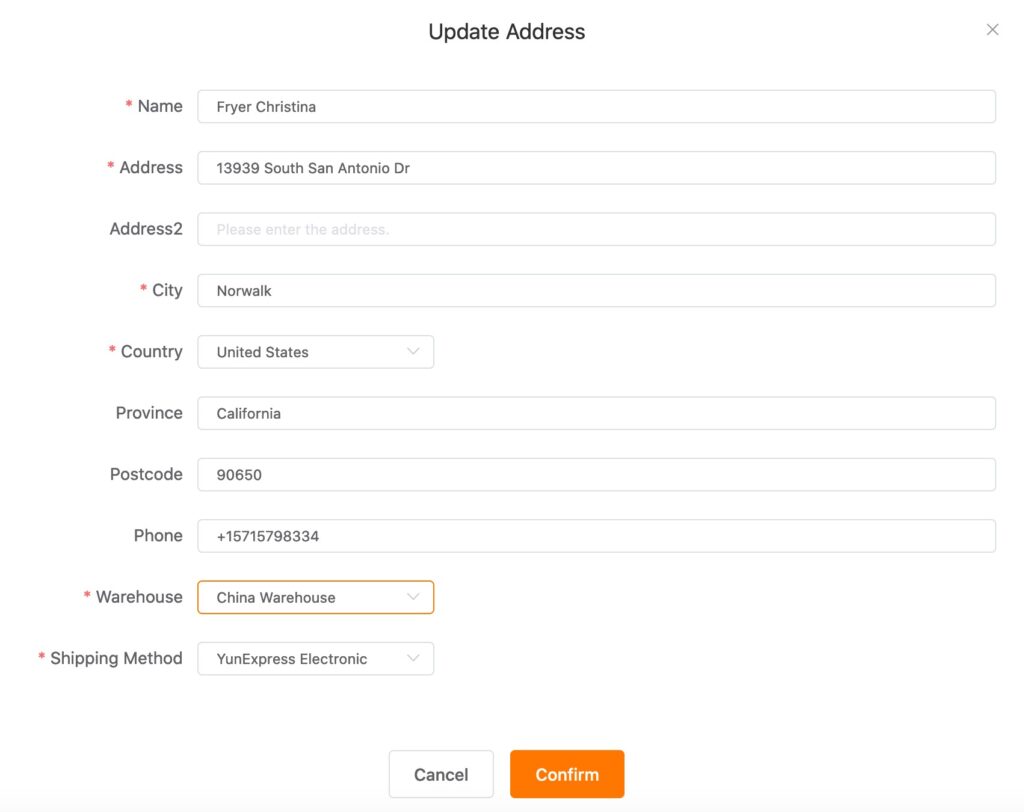 Step 3. Make payment
You can choose "pay now" to pay order by order, or select all to pay all orders at one time.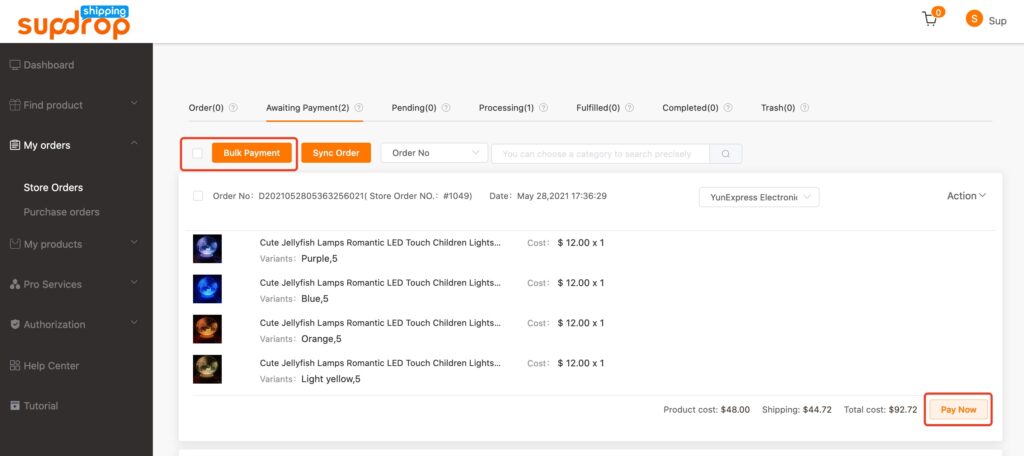 After click the "Pay Now" button, the confirm page will pop up, you can choose the way to pay and proceed.
Step 4. Pending
Once we get the payment, we come to "Pending" Tab, our warehouse guy will review your orders carefully to check whether any changes or repacking is required. If no problem then push to "Processing" tab.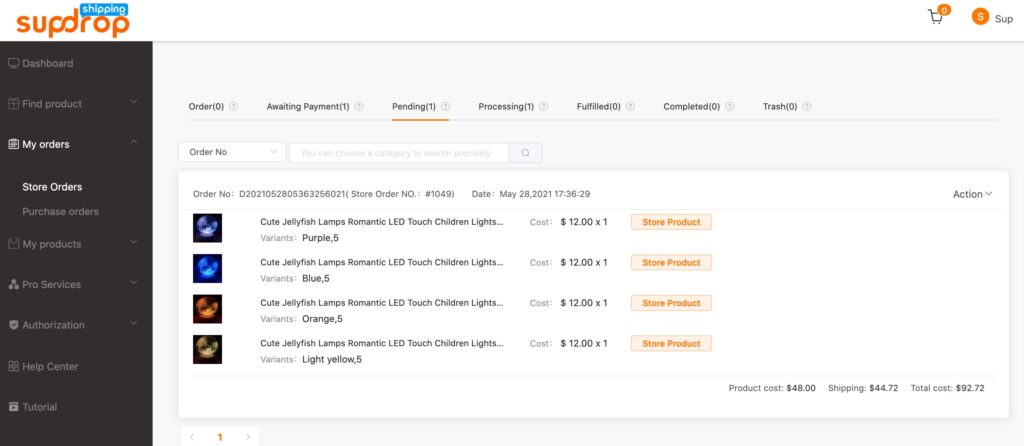 Step 5. Processing
All orders awaiting fulfilled or partially fulfilled will collect here, once the order fulfilled, will move to next step.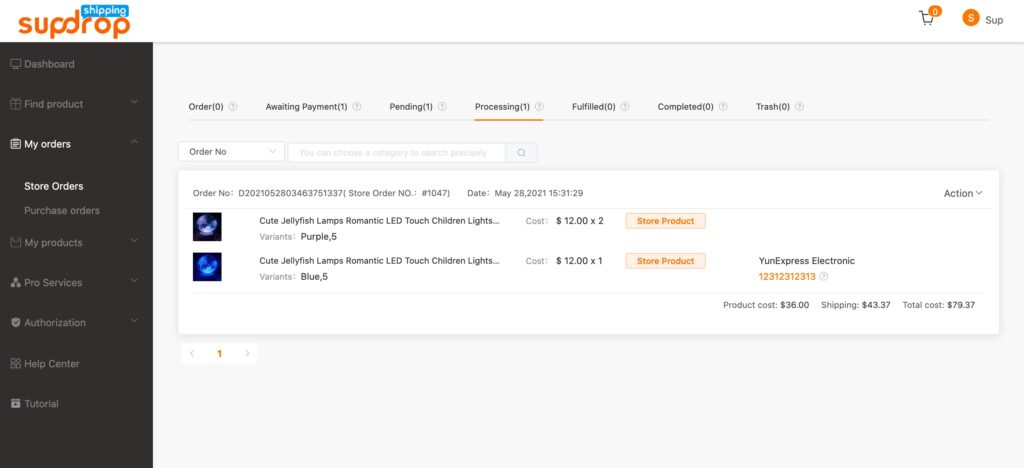 Step 6. Fulfilled
"Fulfilled" tab shows all fufilled orders, with tracking info attached, and also will sync tracking info to your store orders automatically.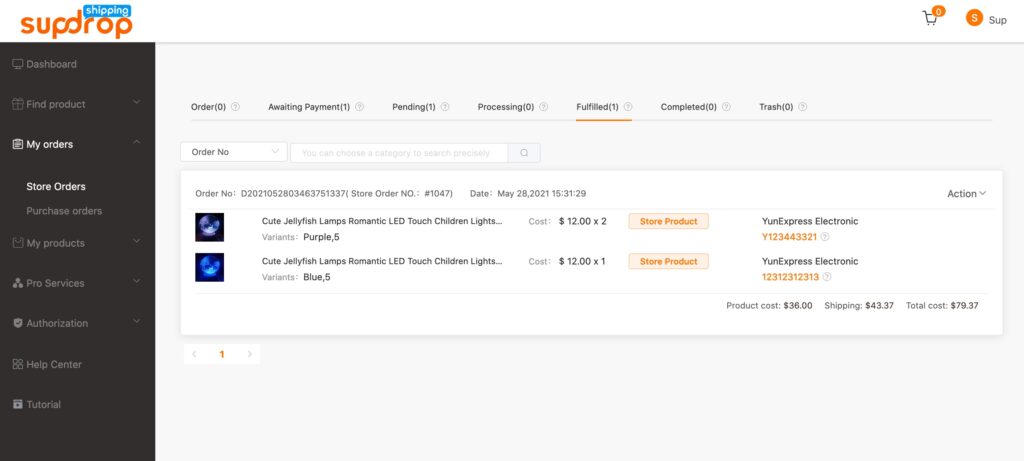 Step 7. Completed
All orders that customer received will move to "Completed" tab, you can review or open an dispute if you not satisfied the product delivered. Our agent will help you out.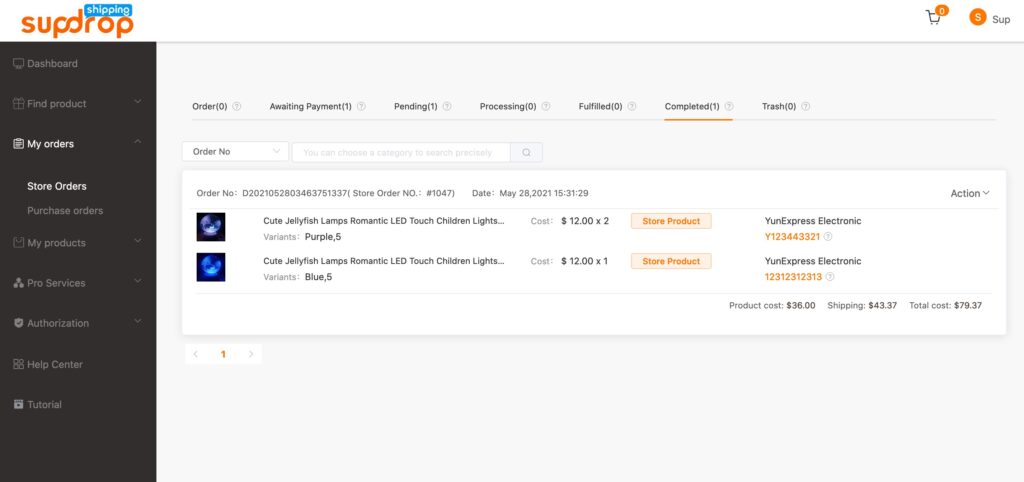 Any problem please feel free to contact us.