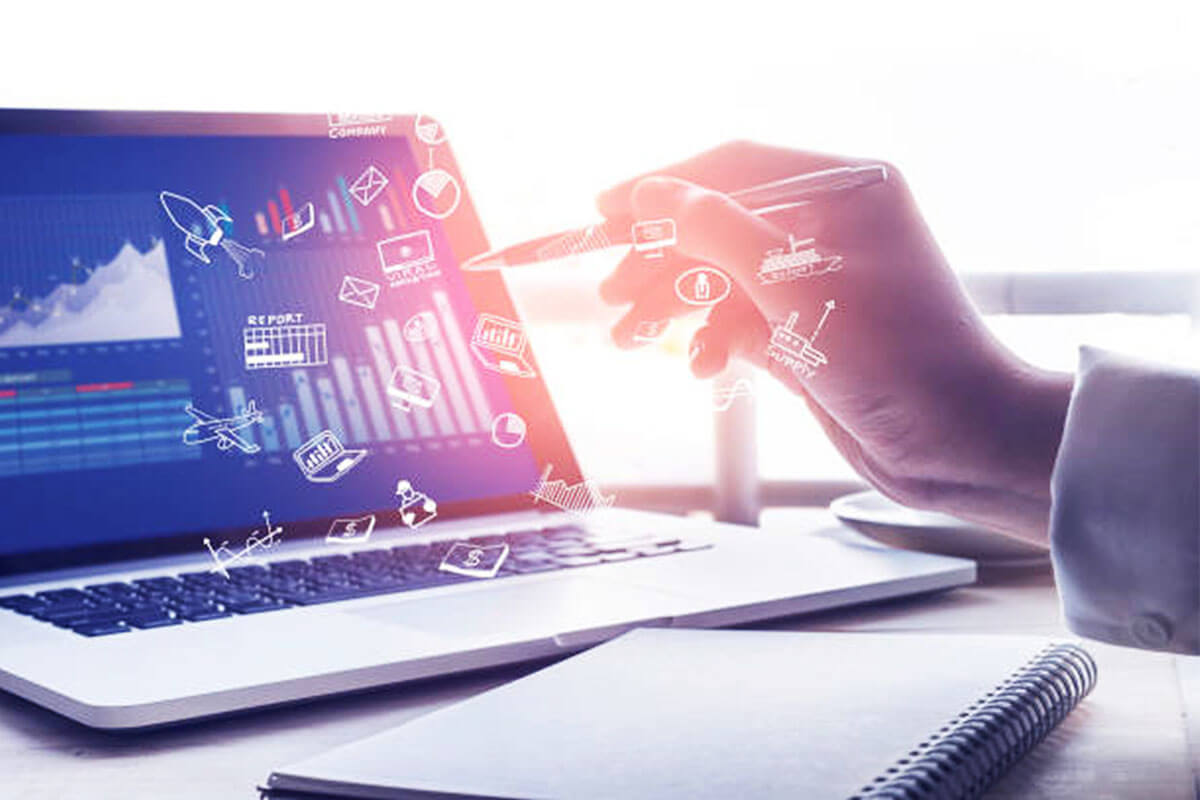 Regardless of your niche, competition is inevitable in the business world. For online businesses of all sizes, good competitive intelligence is crucial to success. Business owners and marketers need to understand the competition, stay ahead of industry trends, and adapt quickly as markets shift.
Fortunately, there are a variety of competitive intelligence tools to help you do just that. It's important to utilize tools and resources, not just to make information gathering easier and more efficient, but to make sense of it all and turn it into actionable strategies.
In this post, we've compiled a list of the 8 best competitive intelligence tools for market research and online competitor analysis.
What are Competitive Intelligence Tools?
Competitive intelligence (CI) tools are software applications or platforms that assist online businesses in gathering, analyzing, and interpreting data about their competitors and the overall market. These tools are designed to provide valuable insights into competitors' strategies, market trends, customer behavior, and industry developments.
The information gathered through competitive intelligence tools can be used to inform and guide various aspects of an online business's operations, including product development, marketing strategies, pricing decisions, market entry strategies, and overall business planning. By staying well-informed about their competitive environment, businesses can proactively adapt their strategies, identify potential threats, and capitalize on market opportunities, ultimately gaining a competitive edge.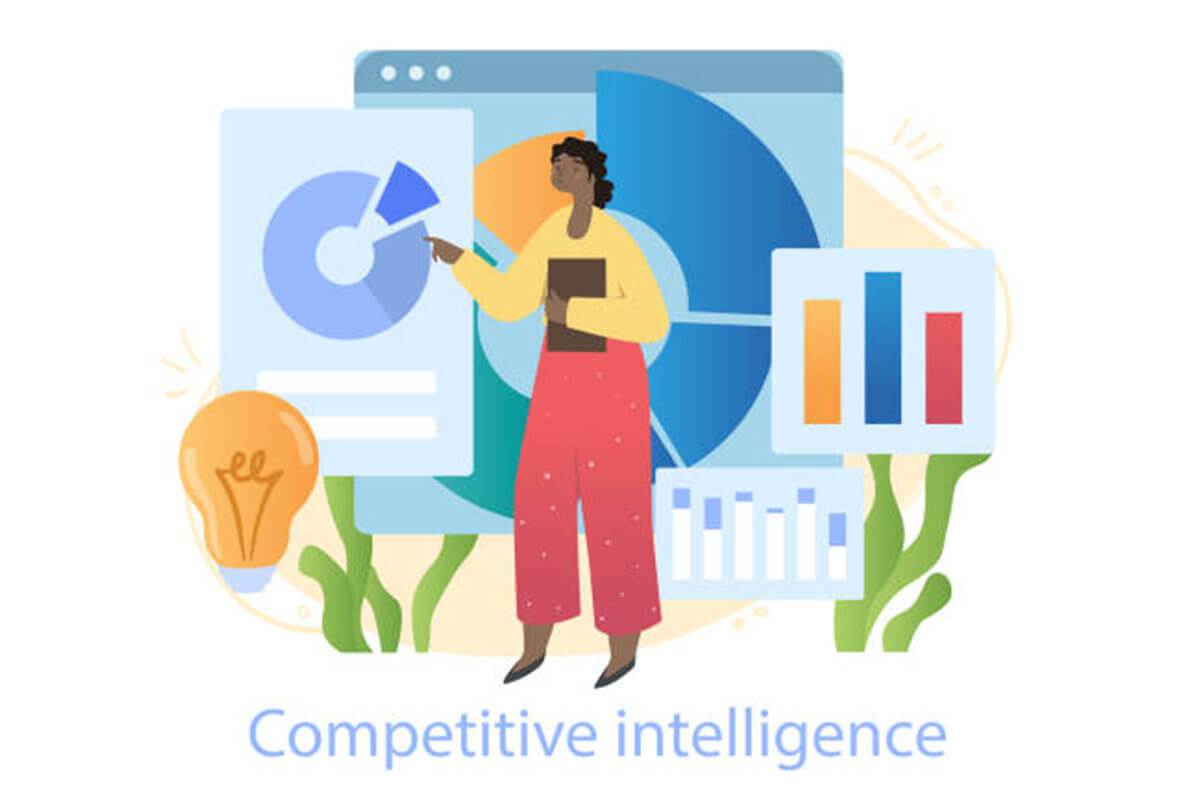 Why Do You Need Competitive Intelligence Tools?
Competitive intelligence tools offer several benefits for online businesses. Here are some key advantages of utilizing these tools:
E-commerce and Website Optimization: Competitive intelligence tools can help online businesses optimize their e-commerce platforms and websites. By analyzing competitors' websites, including their user experience, design, navigation, and product offerings, businesses can identify best practices and make improvements to enhance their own online presence.
Market Understanding: These tools provide comprehensive market intelligence, including industry trends, customer preferences, and emerging technologies. By staying updated on market dynamics, businesses can align their offerings with market demands, identify niche markets, and adapt their strategies to changing market conditions.
Competitive Advantage: By monitoring and analyzing competitor activities, businesses can identify gaps in the market, uncover untapped opportunities, and stay ahead of the competition. Competitive intelligence tools enable businesses to gain a competitive advantage by understanding their competitors' strengths and weaknesses and leveraging that knowledge to differentiate themselves in the market.
Digital Marketing Strategies: These tools provide insights into competitors' digital marketing strategies, including their social media campaigns, content marketing efforts, search engine optimization (SEO) tactics, and online advertising. By understanding what works for competitors and how they engage with their target audience, businesses can refine their own digital marketing strategies and stay competitive in the online space.
Risk Mitigation: Competitive intelligence tools help identify potential risks and threats in the market. By monitoring competitors' actions, industry trends, and regulatory changes, businesses can proactively identify risks, such as new entrants, disruptive technologies, or changing customer preferences, and develop strategies to mitigate those risks.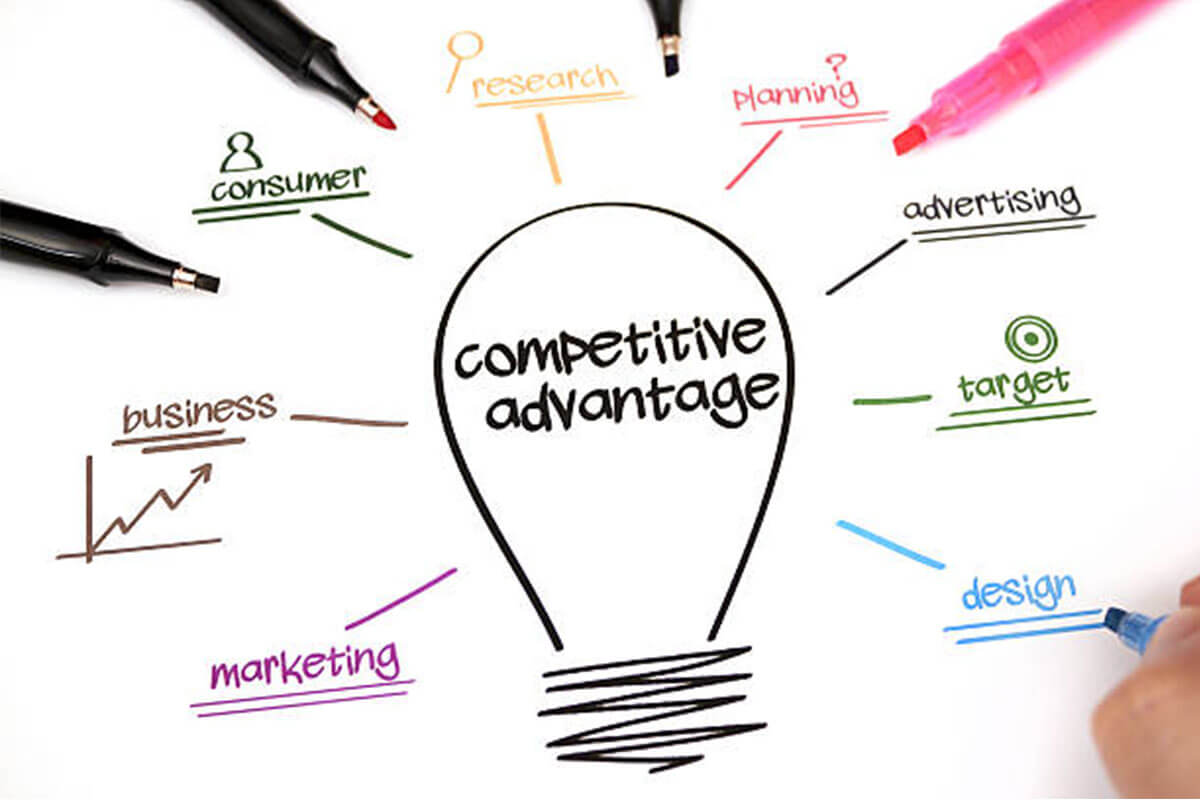 8 Best Competitive Intelligence Tools to Make You Stand Out
Next, we'll look at the 8 best competitive intelligence tools that you can try.
Crayon is a CI tool designed to help you track your competitors in real-time. The platform leverages advanced AI and machine learning to deliver impactful insights and automate your CI research that enables your core sales, marketing, and product team to develop successful strategies. It can access more than a hundred data types across millions of CI sources, providing you with up-to-date and accurate data on your competitors. Everything from pricing changes to marketing campaigns by your competitors is constantly monitored and assessed by the tool.
Best of all, Crayon is equipped with additional features such as battle cards and email digests to help your team maximize the data you collect. It integrates with other popular solutions like Slack and Salesforce, taking it and your team's capabilities to the next level.
Highlighted Features:
Centralized platform
Web tracking
Customizable dashboard
Benchmark reporting
Channel acquisition
Pricing: Custom Quote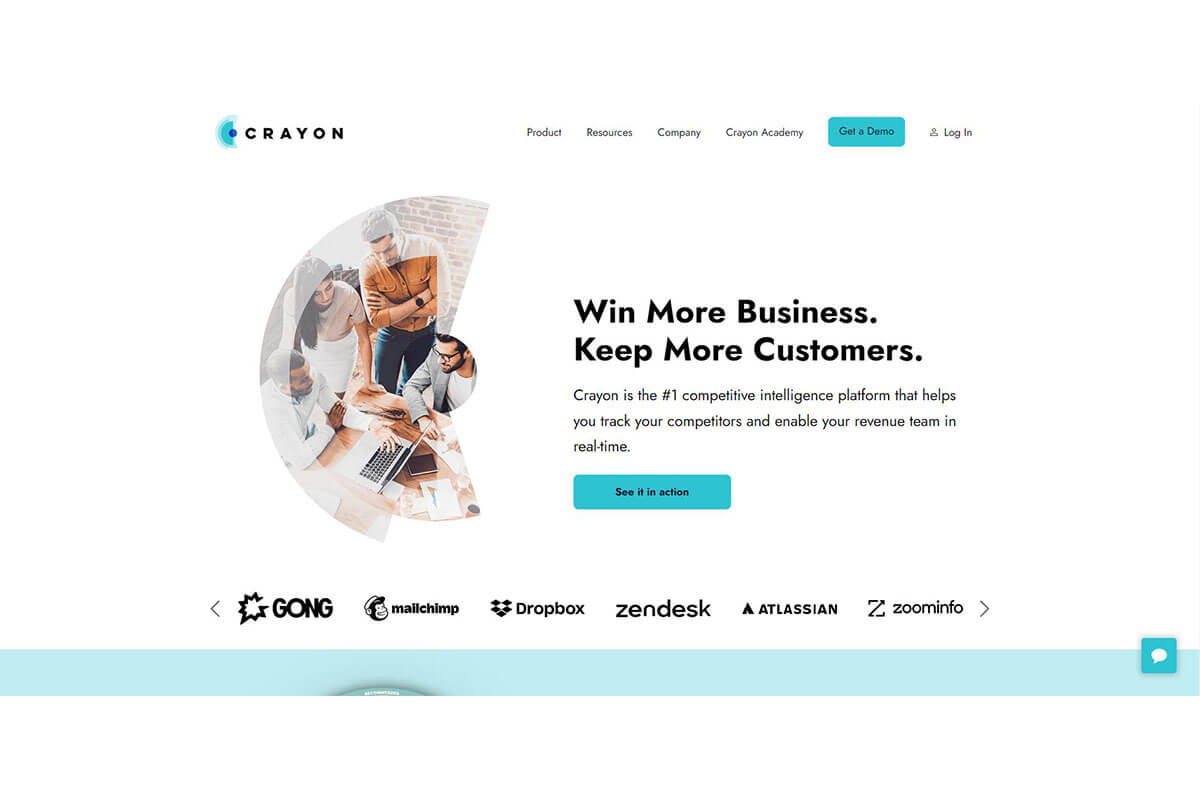 Semrush is one of the best keyword research and tracking tools available online that can help you identify profitable keywords for your campaign. In addition, Semrush allows you to research your competitors such as the terms or keywords they use and how they rank in search engines like Google. Plus, you can manage campaigns for social media, SEO, PPC, and content marketing with the help of this competitive intelligence tool.
It's an easy-to-use tool that allows you to keep an eye on your competitors in a smarter way. You can simply enter your competitor's domain into the competitor tracker to get started. From there, you can track their news releases, social media activity, new web pages, and blog posts to gain competitive insight and take action on emerging trends. The great thing about this tool is that it lets you toggle the setting so you can receive weekly updates from your competitors.
Highlighted Features:
PPC & advertising tracking and analysis
Backlink analysis
Keyword tracking and analysis
Detailed website traffic
Social media tracking
Content performance
Pricing(Monthly): $119.95 for Pro / $229.95 for Guru / $449.95 for Business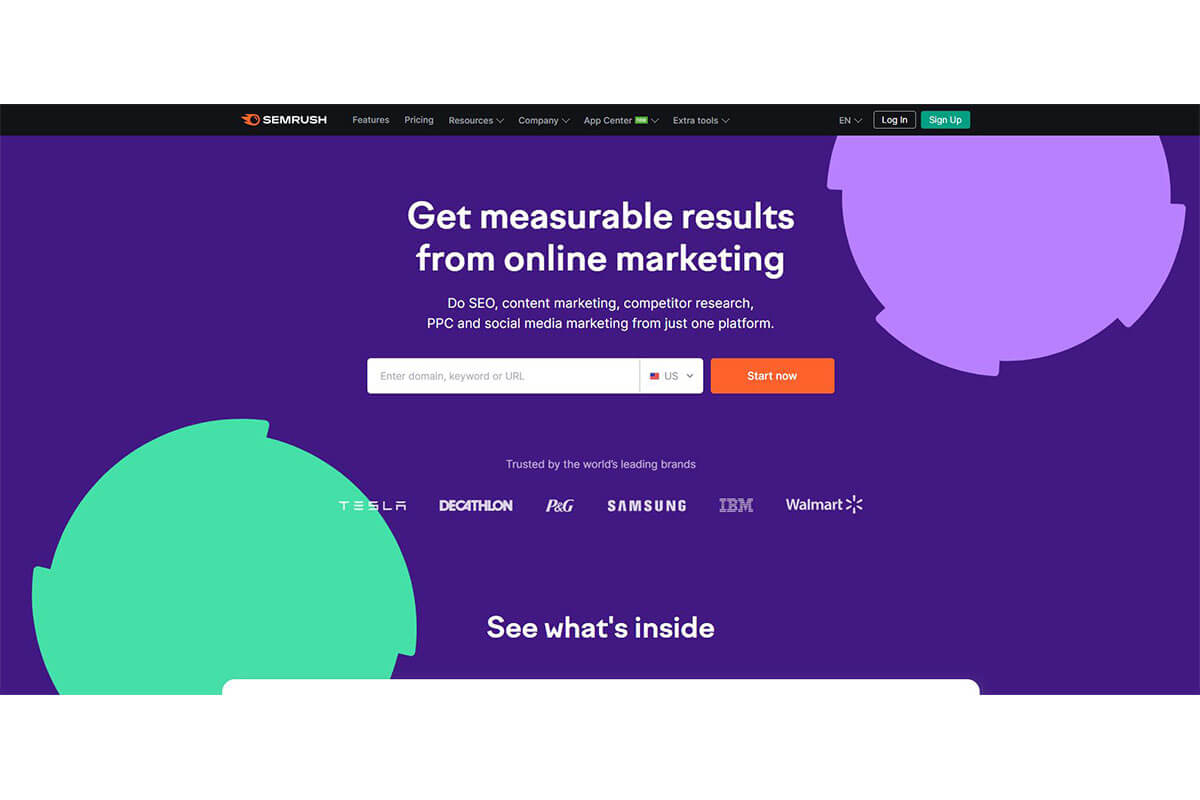 As one of the biggest names in the SEO industry, it's no surprise that Ahrefs makes this list. This famous website offers handy resources for search engine optimization and a wide variety of competitive intelligence tools that can help you with content marketing, website audits, and competitive analysis. The site explorer is perhaps one of the most widely-used competitor analysis tools in SEO. The interface allows you to view organic search traffic, backlink profiles, and paid search keywords for competitor sites.
One of the largest databases of live links, Ahrefs is known for its famous backlink authority checker, which lets you see who is linking to you and your competitors' content. You can also use the backlink authority checker to monitor your competitors' Google rankings. So, if you're into SEO and want to stay ahead of the competition, take a look at Ahrefs.
Highlighted Features:
Site explorer
Content explorer
Keyword explorer
Rank tracker
Site audit
Pricing(Monthly): $99 for Lite / $199 for Standard / $399 for Advanced / $999 for Enterprise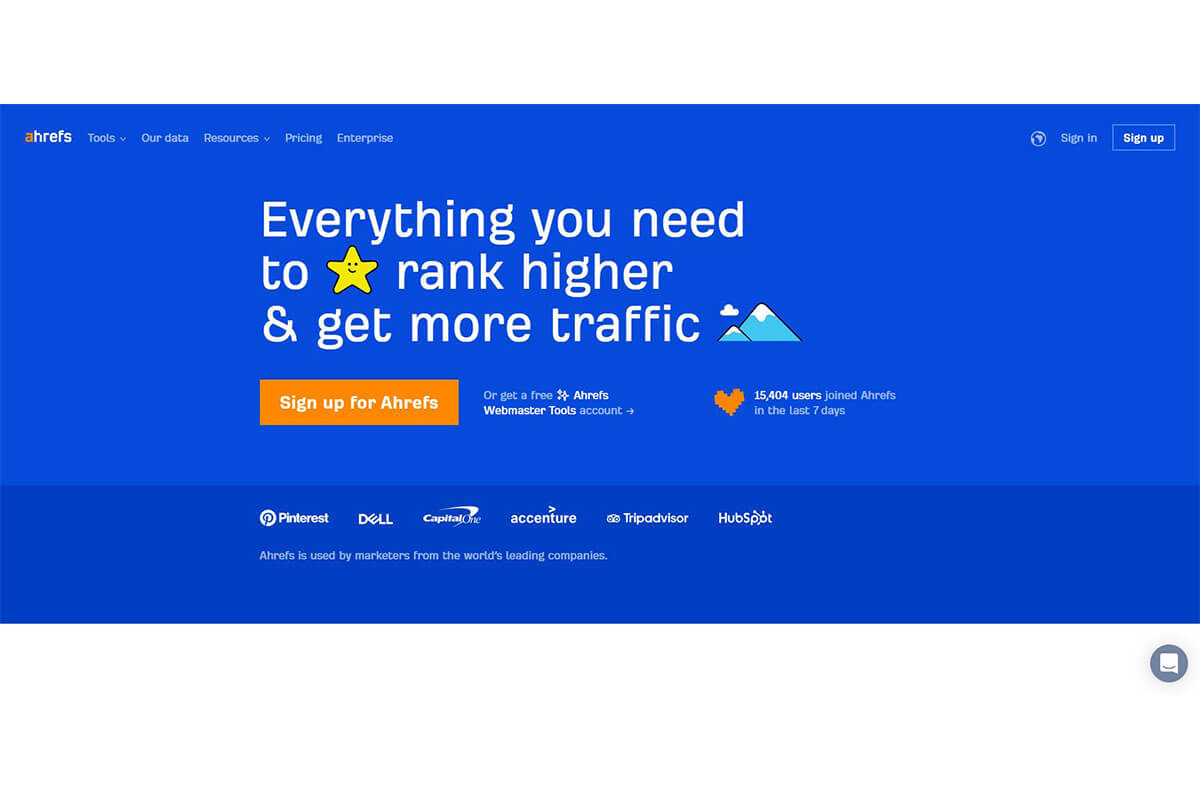 Competitor analysis tool SimilarWeb is one of the most popular market research tools. Unlike other competitive tools, which only display your performance, you can dive deep into your competitors' domains. You'll be able to view your competitors' website traffic and engagement numbers, including valuable info like time spent on the page, traffic sources, and even mobile app traffic. There's also a wealth of customer insights that you can use to refine your marketing strategy. You can even check out the funnel analysis feature, which helps you visualize your top potential traffic sources.
The key feature that separates SimilarWeb from most other traffic analysis tools is that it allows you to compare two or more sites side-by-side. With just a few clicks, you can see how your metrics compare to any number of competitors. SimilarWeb is great for developing marketing strategies, sales funnel optimizations, and investor evaluations alike. If you are looking for tools to help with any of these things, SimilarWeb is a great option.
Highlighted Features:
Keyword and traffic sources
Web traffic and engagement metrics
Seasonal trends on traffic and engagement
Visibility into competitor acquisition channels
Keyword research tools
Ad research tools
Industry level benchmarks
Pricing(Monthly): $167 for Starter / Custom Quote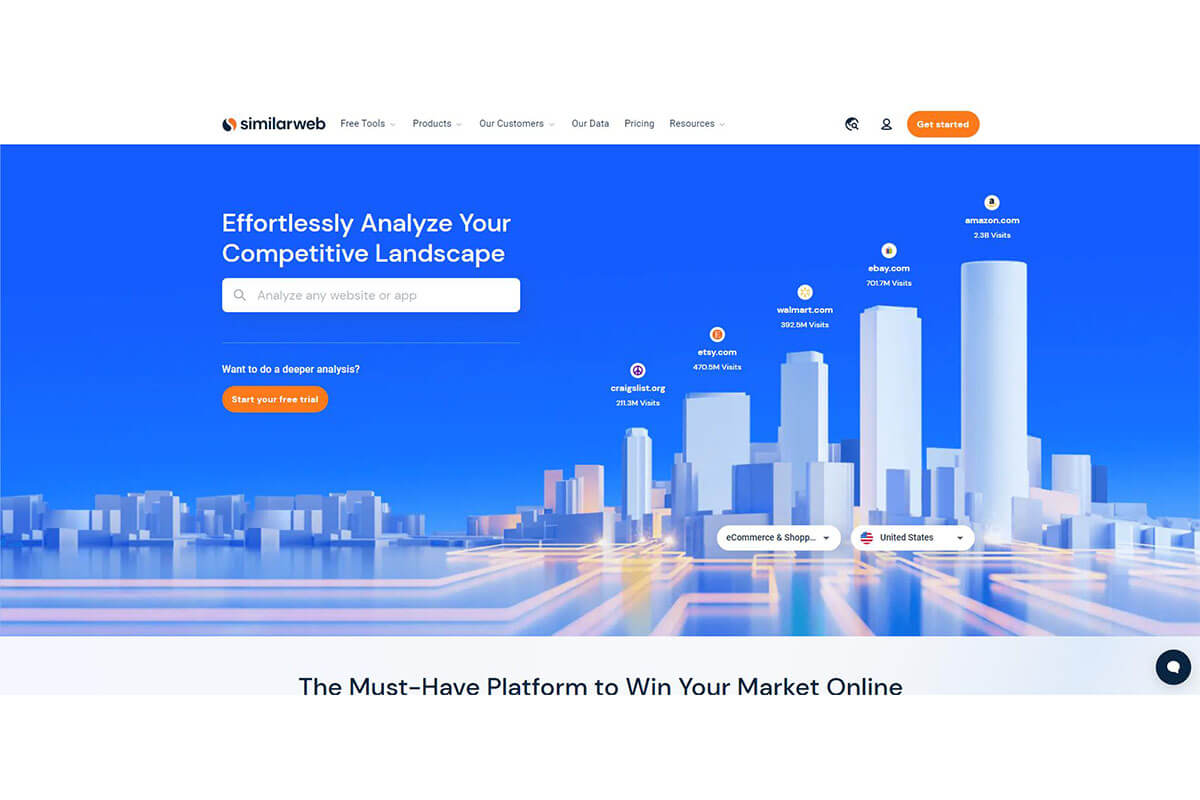 Owletter is a fantastic competitive intelligence tool for tracking competitor email marketing efforts. The tool captures all emails from a specific website, uses artificial intelligence to analyze them, and alerts you of anything important you should know about. You do not have to subscribe to your competitor emails, and Owletter does the analytics work for you. It also helps you spot trends, track seasonality, and understand your target audience.
With its help, you can to gain insight into competitors' email campaigns down to specifics like open rates and sending times, which has been invaluable in developing more effective email marketing strategies. It can tell you what your customers are looking for, what subject lines attract their attention the most, and how to best craft your marketing message for maximum conversions.
Highlighted Features:
Competitor email analytics
Monitor all your competitors from one place
Capture and store email forever
Pricing(Monthly): $19 for Starter / $39 for Pro / $79 for Unlimited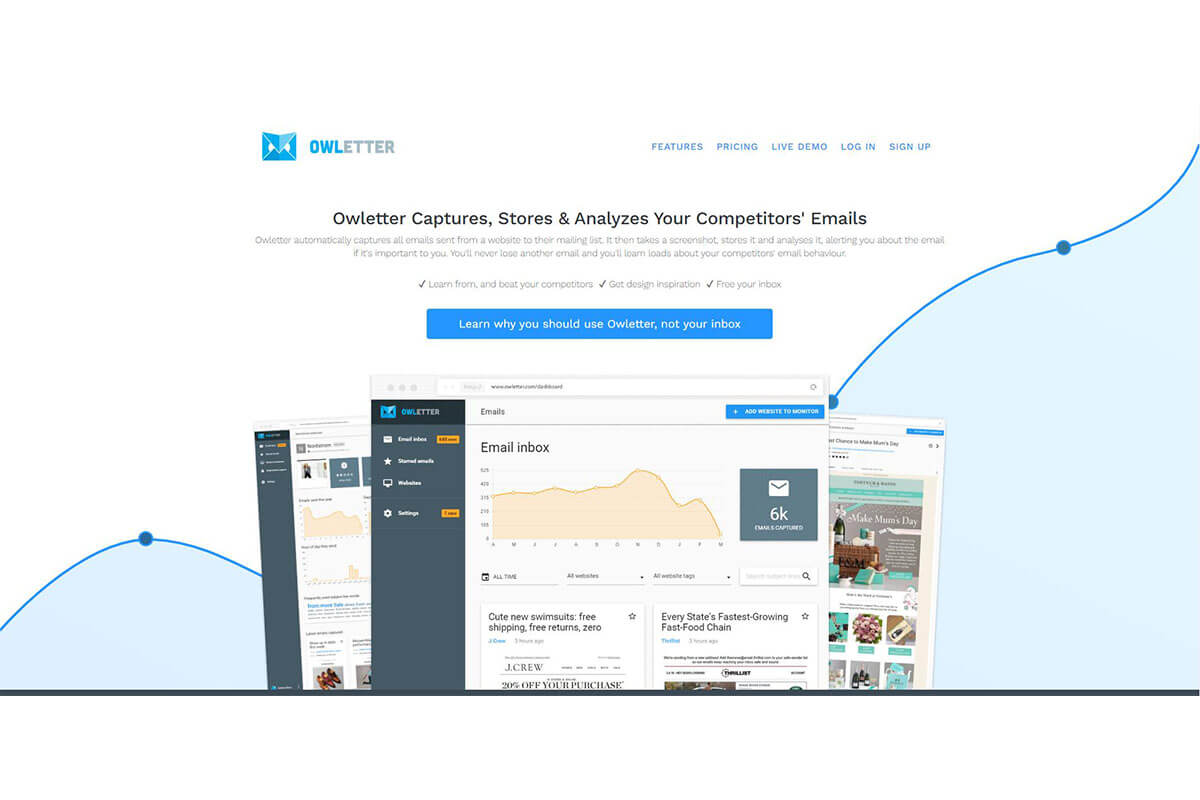 BuzzSumo is a practical tool that allows you to understand what exactly your audience wants from you about blogs, leads, and more. You can use the data it provides for a variety of purposes, including industry research, competitive analysis, and even influencer discovery.
Since content can tell you a lot about your audience, their pain points, and how to attract them to your site, this can be incredibly valuable. You can use this tool to identify new competitors and learn about their content marketing. Discover which content pieces are your competitors' top performers and which of their social networks get the highest engagement. For example, you can analyze your competitors' domains to determine the type of content they publish and filter by elements like topic and post cycle. Also, you can create alerts to notify you when your competitors publish new content.
Competitor analysis
Content monitoring
Backlink analysis
Keyword tracking
Social media analysis
Influencer research
Brand and reputation tracking
Pricing(Monthly): $119 for Basic / $249 for Content Creation / $249 for PR & Comms / $499 for Suite / $999 for Enterprise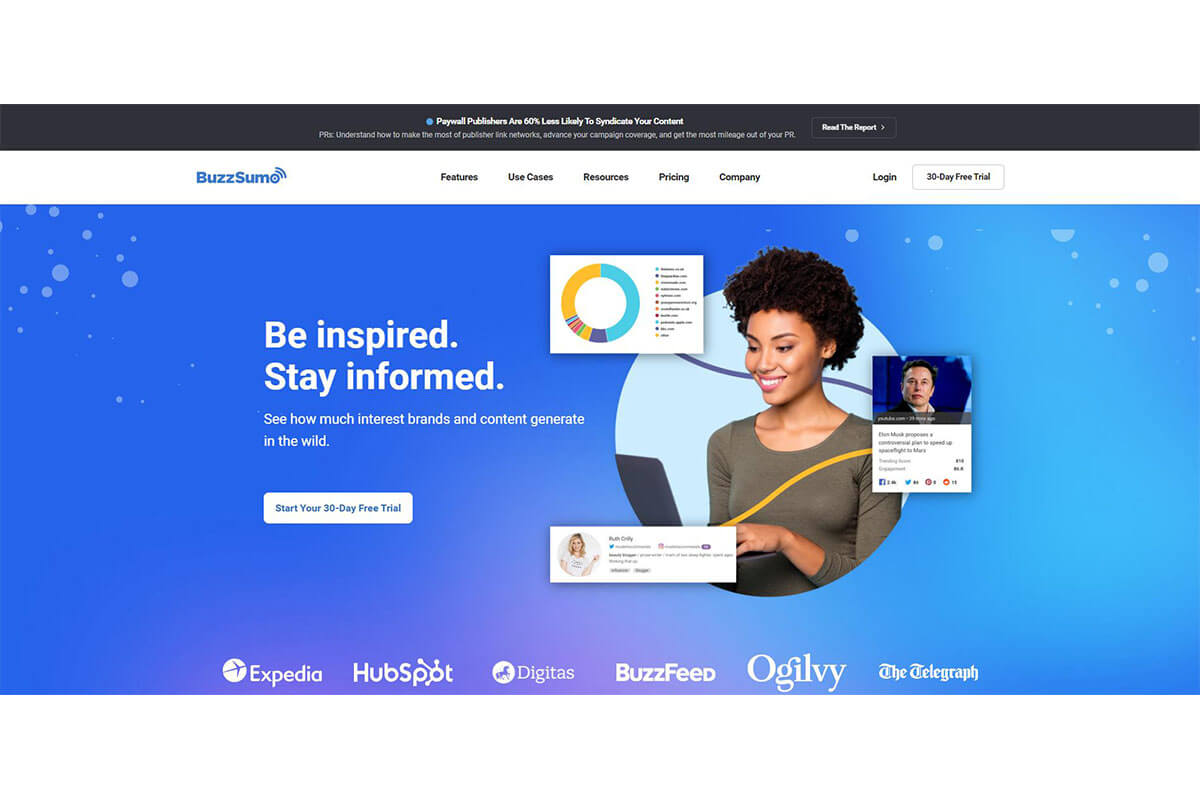 Wappalyzer is a simple browser extension that analyzes and reports on the technologies your competitors are using on their websites. The tool detects content management systems, e-commerce platforms, web frameworks, server software, analytics tools, ad networks, cache tools, CRMs, dev tools, CDNs, and more.
It has a pretty impressive and comprehensive list of supported technologies. Understanding the technology your competitors use on their sites is crucial as it can give you significant competitive advantages. For example, what their website is built with, how they optimize their pages, and which tools they use to send automated emails. You can set up alerts for technology changes. And by comparing technologies across different sites, you can see if your own tools provide similar levels of success, or if it's time for an upgrade.
Highlighted Features:
Website profiling
Market research
Competitor analysis
Website monitoring
Browser extension
CRM integration
Pricing(Monthly): $149 for Starter / $249 for Team / $449 for Business / $849 for Enterprise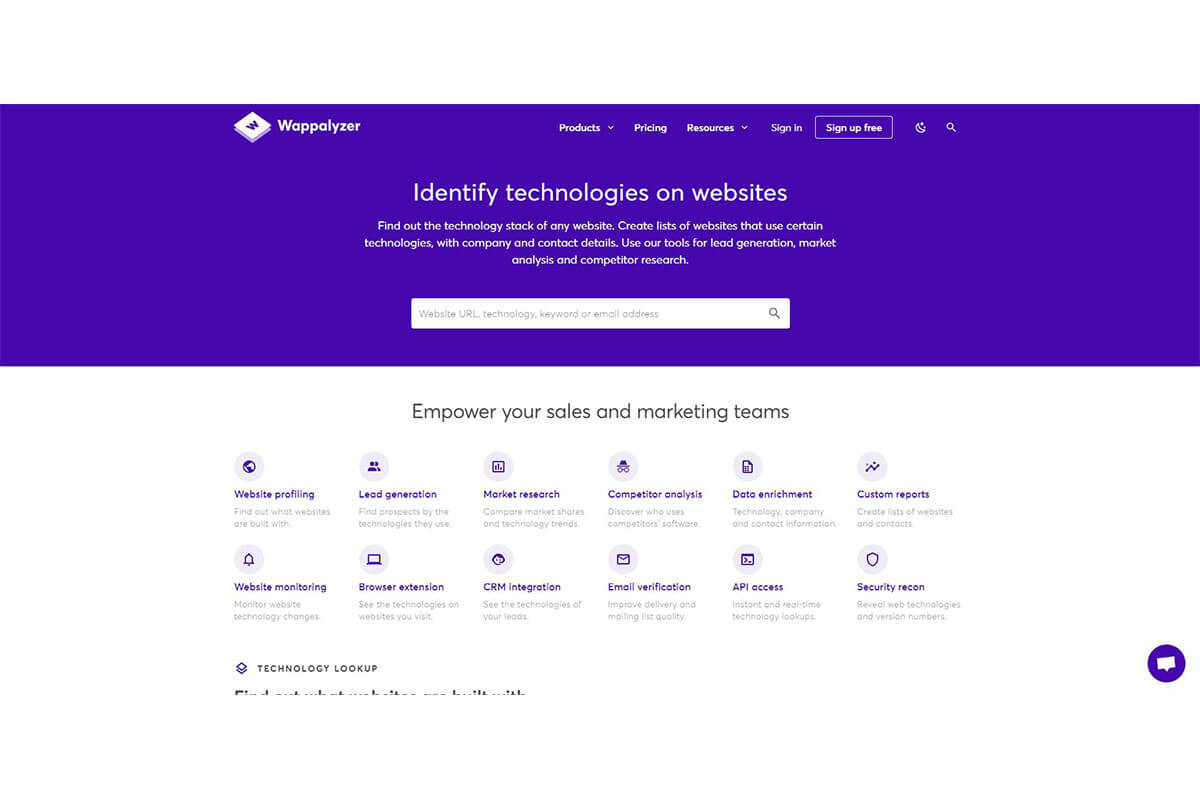 SpyFu is an SEO tool that helps you stand out by tracking your competitors' most profitable keywords, paid ads, and organic searches. It provides how-tos for numerous SEO aspects to assist you in identifying the most relevant keywords for your niche, determining how to rank for those keywords, creating paid ad campaigns, and more.
The tool also allows you to monitor your competitors' top Adwords buying suggestions, best-performing keywords, organic ranking history, and other useful information. In just a few clicks, you can get all organically ranking keywords and Google Ads data about your peers. Furthermore, SpyFu can help you reach out to your industry influencers and boost your brand's visibility.
Highlighted Features:
Competitor analysis
Backlinks builder
Keyword research
Rank tracking
SERP analysis
Compare domains
Pricing(Monthly): $39 for Basic / $79 for Professional / $299 for Team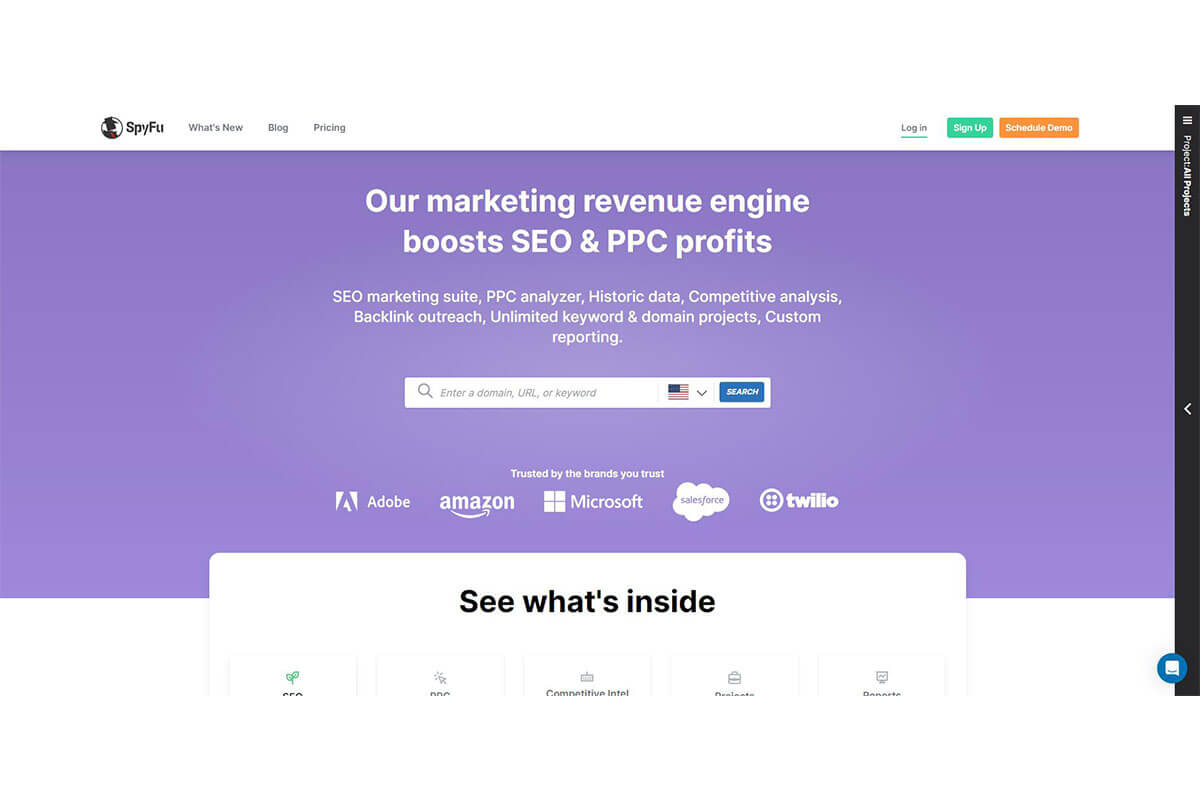 Conclusion
Having strong competitive intelligence knowledge is an important part of all marketing work, and these 8 competitor analysis tools will help you do exactly that. With these top competitive intelligence tools, you can gather valuable competitor data and compare their strategies with your own for insights and opportunities.
What tools do you use to track competitors? Have you ever used the tools mentioned above? Feel free to share your thoughts in the comments below.