12 Best Dropshipping Agents to Scale Your Business in 2023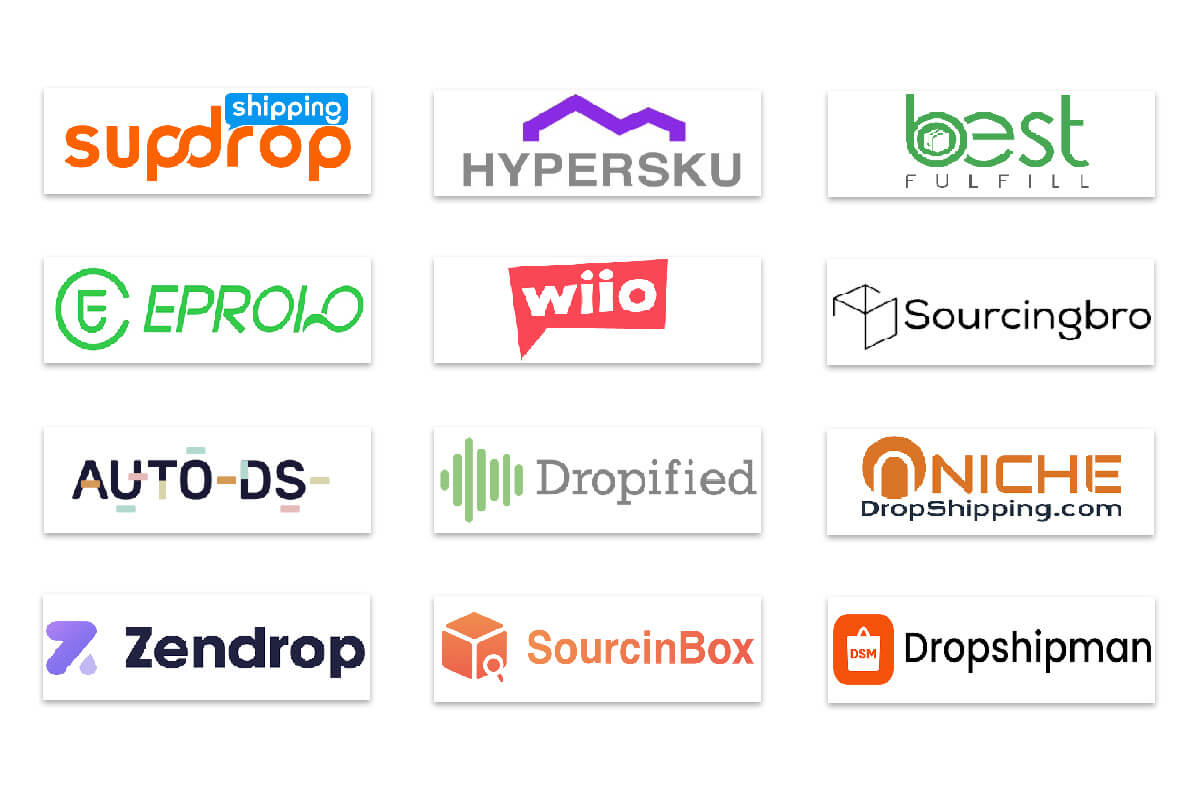 A dropshipping agent is helpful to streamline and scale your business. If you are looking for a dropshipping agent service company, you are in the right place.
In this post, we will take a close look at the 12 best dropshipping agents in 2023. And firstly, let me tell you why you need a dropshipping agent.
👉Learn about What Is A Dropshipping Agent
Why you need a dropshipping agent
Working with a dropshipping agent brings you many benefits.
Here are some of them.
Wide product choices
Dropship agents have connections with many suppliers. So they can offer you a wide range of products to choose from. Some products may be hard to find from a supplier you contact. Meanwhile, their professional negotiation skills make you access to better-priced products from the supplier.
Quality control
Many dropshipping agents adopt quality checks before they send out the products. This helps to improve customer satisfaction and retention by reducing faulty or low-quality products.
Fast and cheap delivery
A dropshipping agent service company has built relationships with many logistics companies. They know which shipping solution is the best fit for you. Therefore, they can provide you with a fast and cost-effective shipping method.
Reduced risk of scams
Scams occur especially when you deal with a foreign supplier. With rich experience and a strong network, a dropshipping agent can find out if a supplier is reliable or not. Therefore, they can help you avoid the risk of being scammed by your suppliers.
Personalized customer services
When you work with a dropshipping agent, you have access to the dedicated customer service. It is convenient to address your concerns anytime you have problems.
Valuable insights on the latest trends
Dropshipping agents often stay updated with the latest trends in the market. They can give you valuable insights into trending products and industry development. By using this service right, you may walk ahead of your competitors.
Branding services
Branding is crucial to stand out from the competition. With a dropshipping agent, you get access to multiple customization options, and branding the business would be much easier. For example, you can print your products on demand, private label them, or just do some regular customization like adding your logo or brand name.
What to consider for choosing a right dropshipping agent
Though it is beneficial to use a dropshipping agent service, finding the right agent is not always easy.
But taking these factors into account will do help.
Location
The location of the dropshipping agent affects the shipping time. If your agent locates near factories, processing your products may take a shorter time. Or if the agent is near your target market, your products can be shipped to the consumers faster.
Automation
Automation is an important factor to consider when choosing a drop shipping agent. If the agent automatically fulfills your order, you can save much time on forwarding order information to the supplier. And managing your store will take less effort. But mind that, usually, only a professional dropshipping company is able to offer automation services.
Shipping cost and time
The shipping cost and time may vary when a dropshipping agent cooperates with different logistics companies. You should choose an agent who can offer you a faster and cheaper shipping solution.
Fees and commission
One of the most important factors to consider is the fees and commissions charged by the dropshipping agent. This includes monthly or yearly membership fees, commission, and service fees. These fees can directly affect your profits. So be clear about them before you make the final decision on an agent.
Experience in the industry
An experienced agent can provide valuable insights and guidance on running a business and help you avoid common mistakes. Therefore, remember to look for agents with years of experience in your niche. Check their reviews and ratings in the industry to get a sense of their reliability and performance.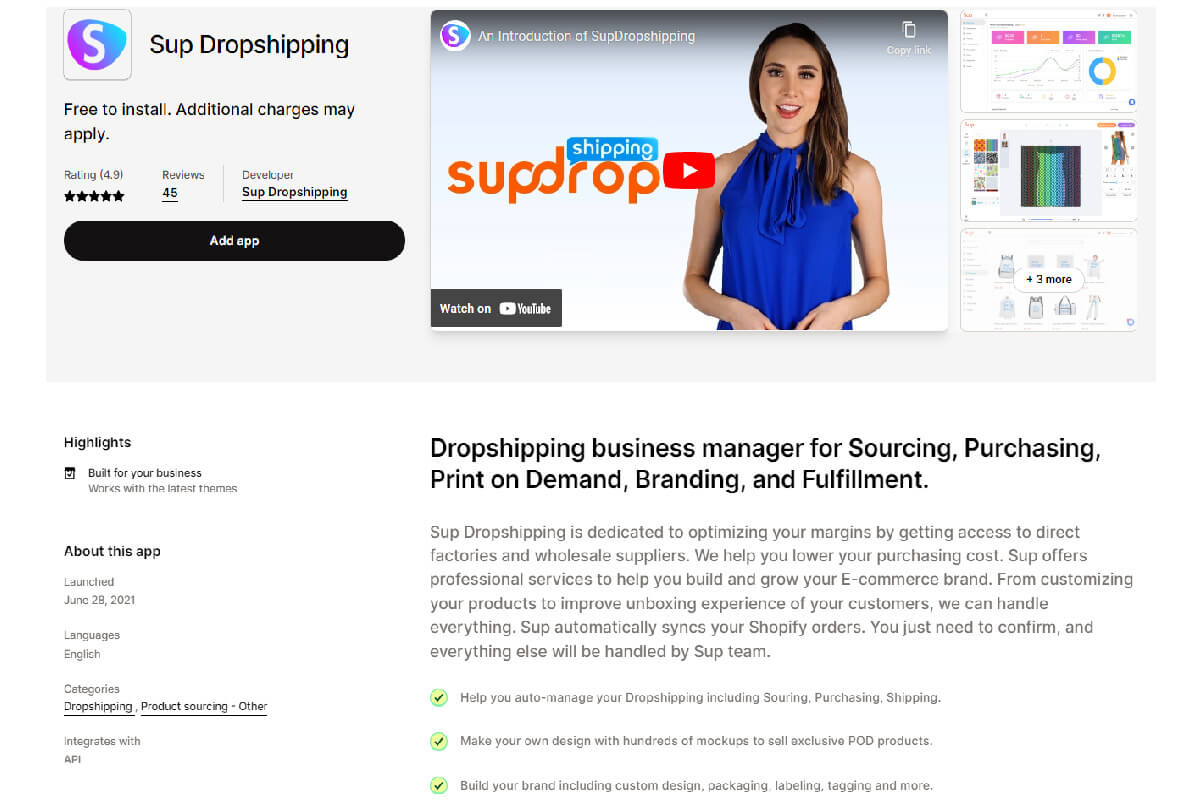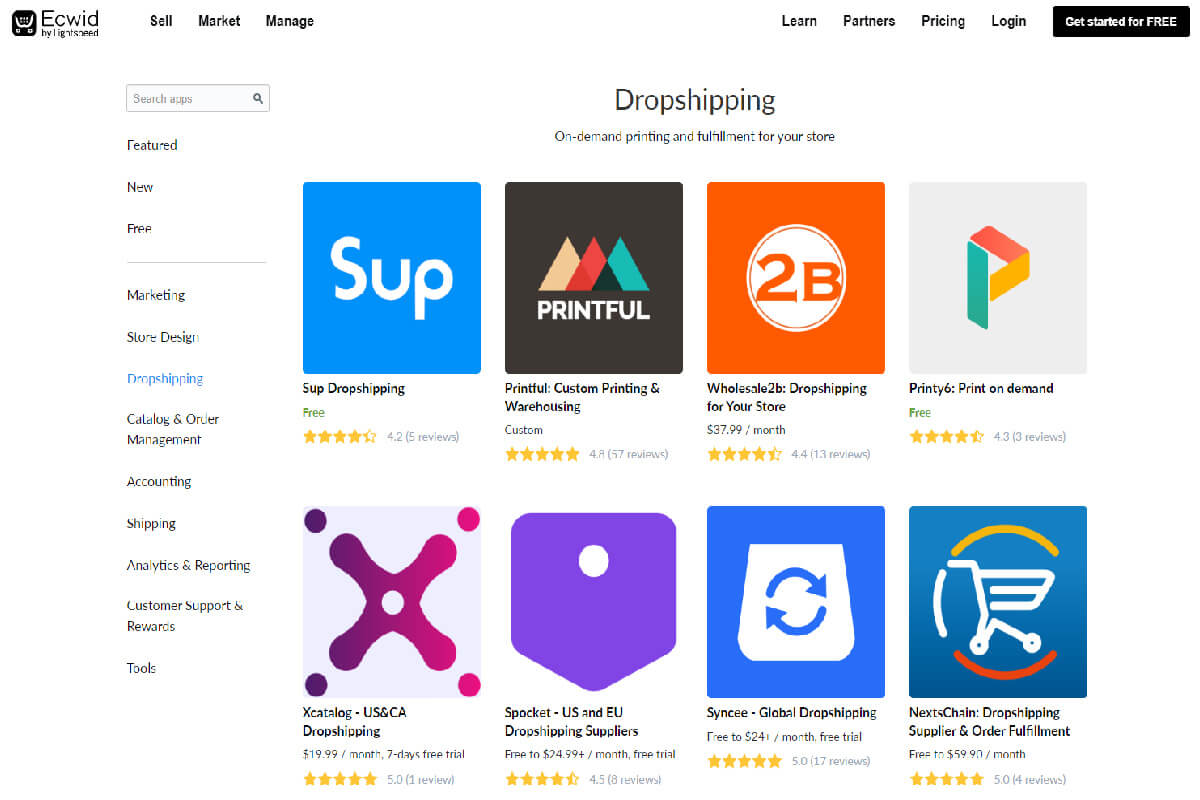 Customer service
Good communication and support are vital for a successful dropshipping business. Ensure the agent is easy to communicate with, and can offer you prompt support when you have any problems.
Customization services
Some dropshipping agents offer customization services, such as personalized packaging or branding. Consider these services if you want to create a unique brand image for your business.
Inventory warehouse
Check whether the dropshipping agent has an inventory warehouse near or in your target market. With the warehousing service, you can preorder inventory in case of logistics congestion and out-of-stock problems during an event.
MOQ requirements
A few dropshipping agents could set a minimum order quantity requirement for cooperation. This MOQ is not a low threshold for a startup or small business. If your daily order volume is inconsistent, you had better choose a dropshipping agent that has no MOQ requirement.
12 best dropshipping agents
Now you have known the factors to consider when choosing a dropshipping agent. Keep those factors in mind, and let's learn about the 12 best dropshipping agents in 2023.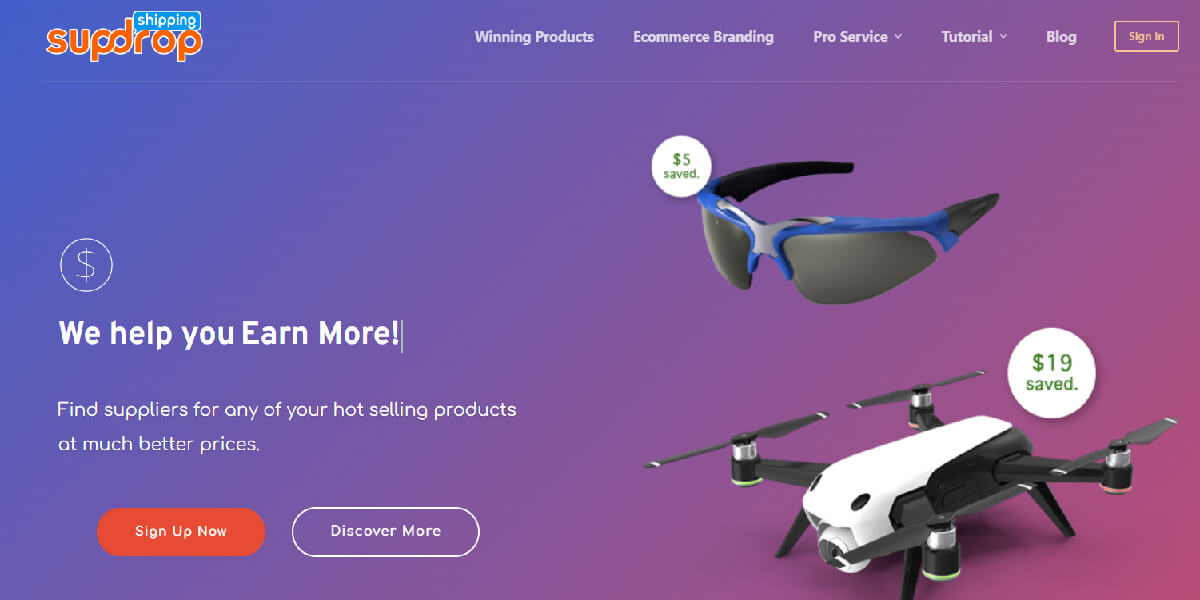 Founded in 2010, Sup Dropshipping is an all-around dropshipping services provider in China.
Sup has built a close relationship with numerous suppliers and manufacturers. Working with us, you can access a wide range of quality and competitive products. Every week, we recommend you top winning products on YouTube and via newsletters. If you want to source a product from marketplaces like Amazon and eBay, you can upload its photo, search by keyword, input its URL, or use our Chrome extension. Placing a sourcing request and having the dedicated agent do the rest is optional as well.
Also, you have many customization options with Sup. For example, you can print your products on demand. There have been hundreds of printable products in various categories on our platform. The free design tool allows you to design your unique products with a few clicks. Meantime, tons of free patterns are available to you.
Most importantly, Sup is easy to integrate with the major e-commerce platforms and marketplaces including Shopify, Shopee, WooCommerce, Etsy, Amazon, Wix, etc. Even if you sell in a not common platform, our free API program works to connect your store with our app and automatize order fulfillment. Managing your store is a breeze with us.
As for shipment, we have been in cooperation with many logistics companies such as DHL, UPS, FedEx, Yunexpress, ePacket, Yanwen, 4PX, and so on. Clear about their features and fees, we can tailor the best shipping method to your order.
Whether you have problems in sourcing, branding, or shipping, our dedicated customer support is accessible to you 24/7.
Pros:
A vast range of product choices
Quality inspection
Multiple customization options
Free POD patterns and design tool
Automatic order fulfillment
Personalized customer services
Free to use
No MOQ
Cons:
A fledging and developing brand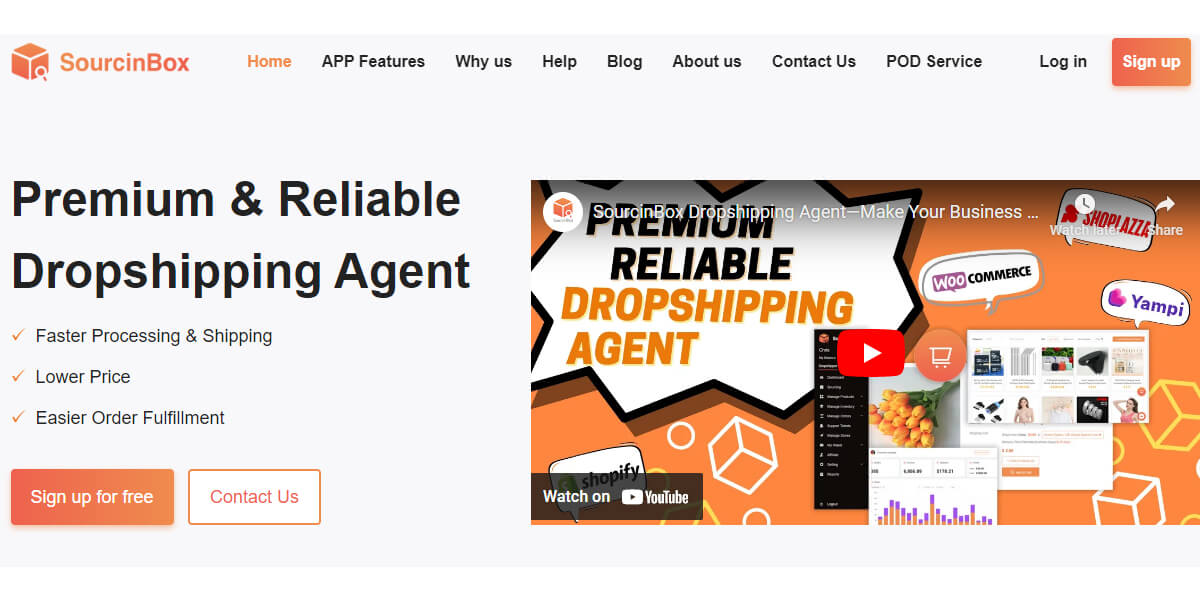 SourcingBox is a dropshipping company based in China. This company sources products directly from Chinese manufacturers. So the product price is affordable and also negotiable.
Currently, SourcingBox can integrate with selling channels like Shopify, WooCommerce, Etsy, SHOPLAZZA, Yampi, etc. After you register an account, they will assign you a customer manager, who offers you a prompt response to your queries.
At SourcingBox, your orders are automatically fulfilled within 24 hours with preordered inventory and 3-5 days without preordered inventory.
You can brand your business with their POD and private label services. But the customization choice comes with a high MOQ requirement. Therefore, SourcingBox may be not a right fit for you if you are a small business and intend to build your brand.
Pros:
Free to use
More than 100 languages are optional on this platform
Dedicated customer manager
Flexible contact methods
Fast delivery
Cons:
High MOQ for customized products
Some products with unclear information according to their customer reviews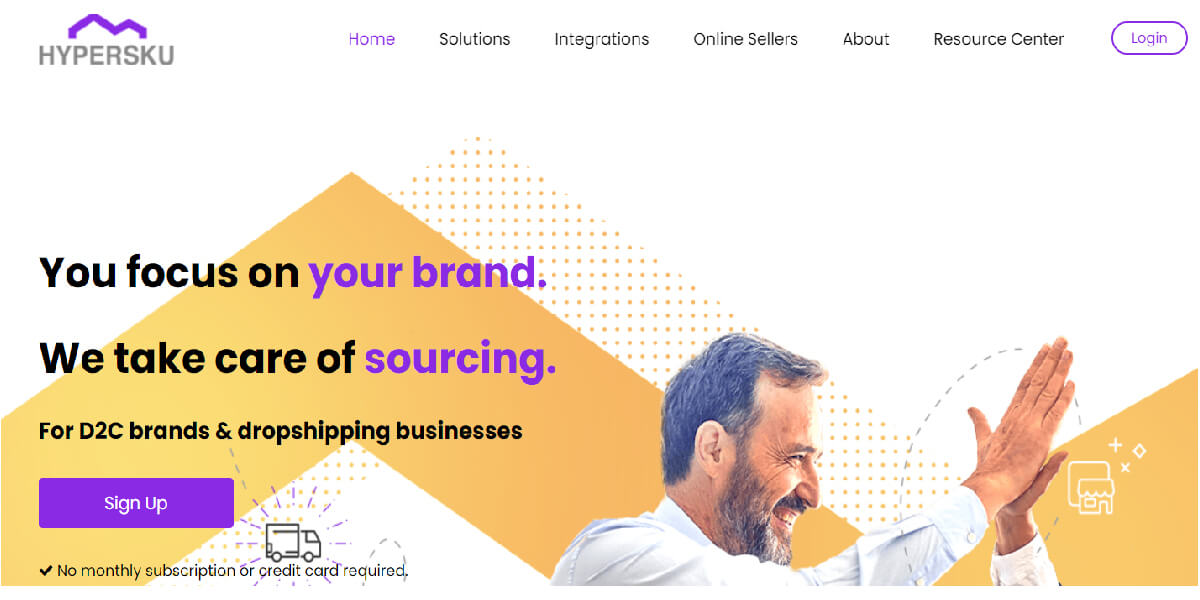 As a dropshipping platform, HyperSKU connects with thousands of vetted Chinese suppliers. With HyperSKU, you can access tons of products in various categories. It is even likely for you to import liquids and battery-required items from China. Their product development team recommends you potential best-sellers in your niche regularly.
Orders fulfilled by HyperSKU usually take 7-12 days to arrive at most destinations such as the US, Canada, Australia, Brazil, and Europe. And those processed in the US fulfillment centers can take 2-4 days to be delivered. But using US warehouse service requires a 500 MOQ regardless of product category. You can enjoy this service for free for only 30 days.
HyperSKU allows you to customize and private label products at a low to no MOQ limit. Plenty of white and private label products are available to you.
Pros:
Connection with many vetted suppliers
Private label products with low MOQ
US warehouse for a faster delivery
Ship liquids and battery-required items
Free to use
Intuitive interface
Cons:
Not shipping worldwide
High MOQ for warehousing inventory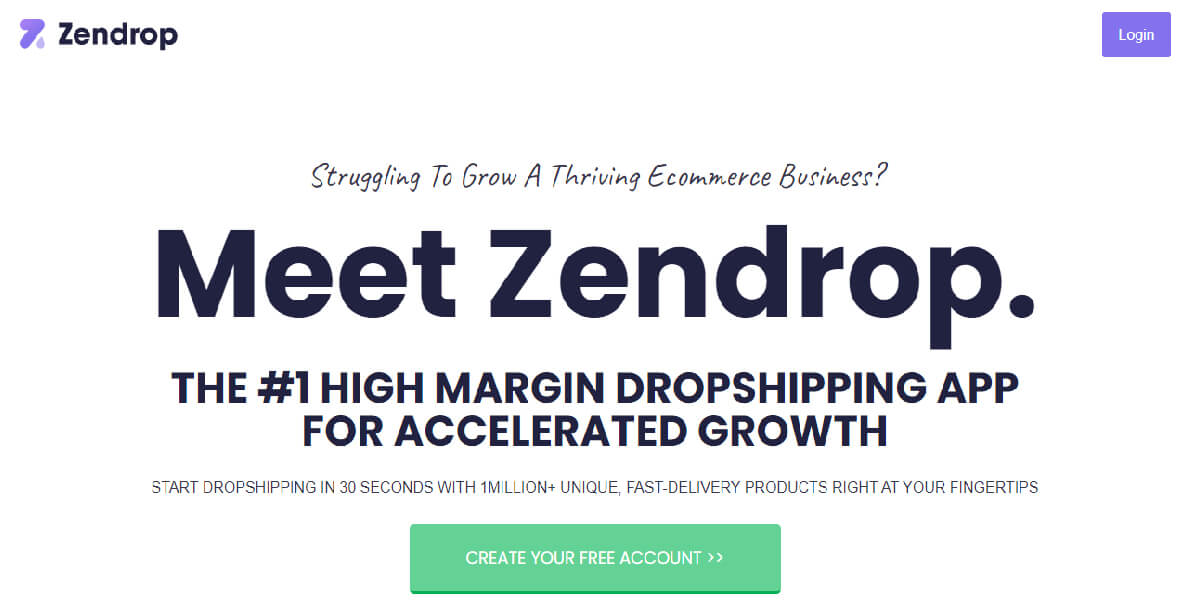 Zendrop is a leading dropshipping platform in the US. A ton of products from the US and China are available to you on this platform. Their team provides you with free product sourcing services. With their US warehouse, you can expect your customers to receive their packages within a few days.
Zendrop currently can connect with a Shopify, WooCommerce, or CommerceHQ store. But automation fulfillment service is only available to you with at least a pro subscription.
Besides, you can be charged for branding services with their paid plans.
Pros:
Wide product selection
Fast delivery with US warehouse
Analyze your business performance in one dashboard
Order data and tracking information are automatically updated in your store
Cons:
Limited integration
Pro services like branding may be only available with paid plans
Frustrating customer service to their customer reviews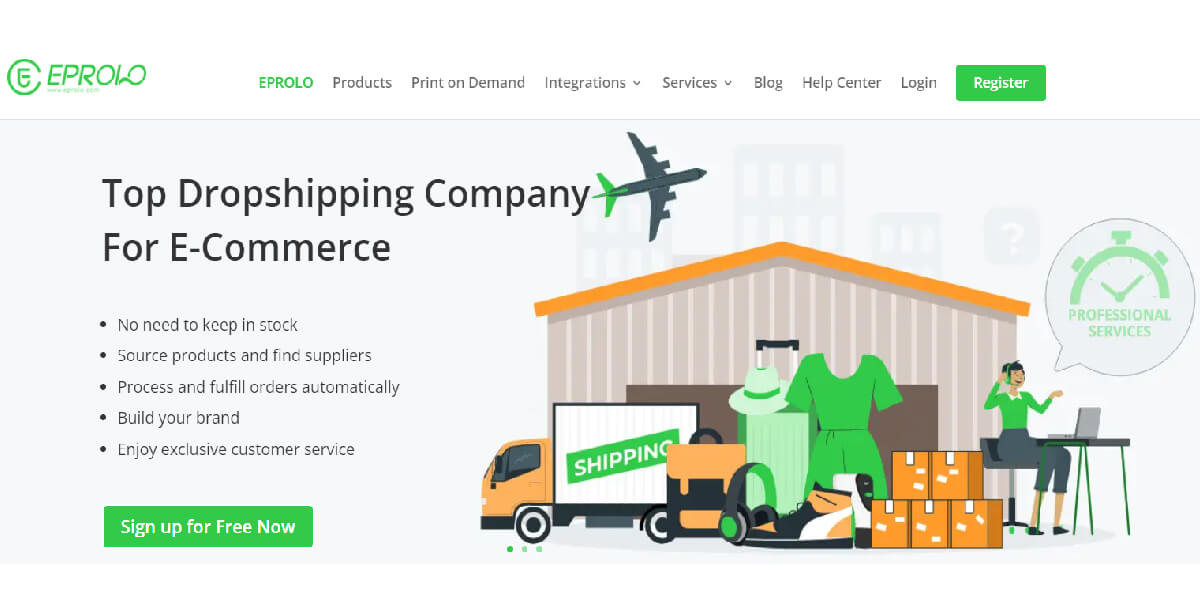 Eprolo is a China dropshipping agent service provider. Millions of products in multiple niches are available to you with Eprolo. And these products from Chinese suppliers and manufacturers are at a reasonable price.
At Eprolo, you are accessible to their customization services. You can print your products on demand and there is no MOQ requirement. Or you can private label them at a minimum cost of $19.9. It usually takes 1-3 days to process private labeling orders.
EPROLO's shipping time is usually 5 to 15 days. It can be shorter with their overseas warehouses in the UK and US. But using the warehousing services needs to meet the MOQ requirement. Product quantity should be more than 10 pieces in China warehouses and 100 pieces in global warehouses.
Pros:
A variety of products
Fast delivery with global warehouses
Branding services available
Excellent customer services
Integration with major selling platforms
Cons:
Warehousing services are optional at a cost and with a MOQ limit
The user interface needs improvement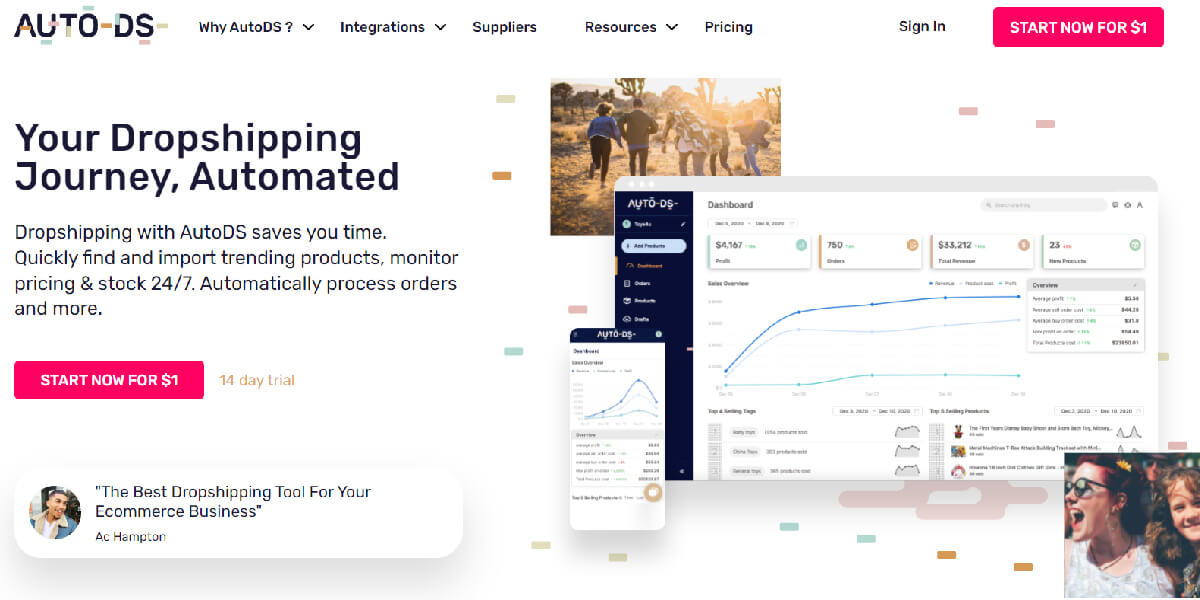 As a dropshipping company, AutoDS makes your dropshipping business much easier. On the AutoDS Marketplace, you can easily find potential products and best-sellers with their product research tool.
Once you receive an order from your customer, the order will be automatically fulfilled with their system. And tracking number and order status will be updated accordingly.
With AutoDS' automatic price tool, you can optimize your product price to maximize your profits.
Pros:
Easy-to-use product research tool
Free eBay fees calculator
Free learning resources about dropshipping
Support integration with multiple marketplaces and selling platforms
Cons:
Expensive monthly membership fees
Sourcing and branding services are not available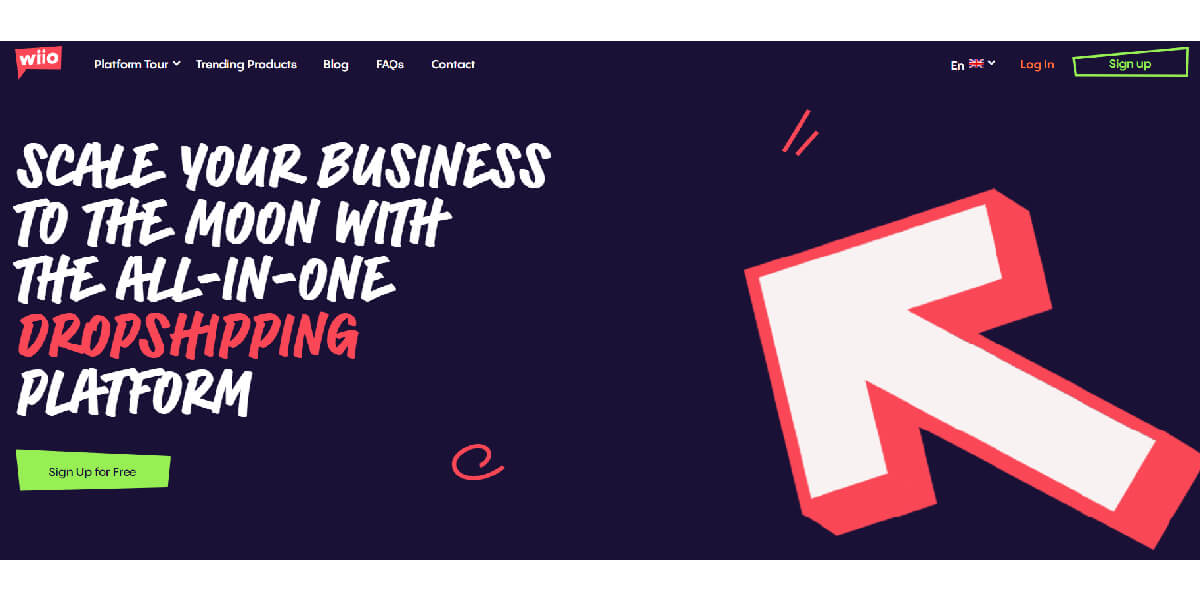 As a China dropshipping agent company, Wiio Dropshipping offers all-around dropshipping services to dropshippers.
On Wiio's outstanding website or app, you can find weekly trending products. Meanwhile, you can customize product videos and photos, or add inserts, cards, labels, and your logo to the package.
Before shipping out the order, the Wiio team adopts product inspection to ensure the products meet standards. Their personal sales agents can choose the best shipping solution for you with a wide network of shipping methods. With their US warehouse, your orders can be shipped fast.
If you have a Shopify, WooCommerce, CartX, or Yampi store, you may integrate it with Wiio for a smoother operation.
Pros:
Free to use
Weekly trending products recommendation
Outstanding interface
Cons:
Poor customer services
Slow delivery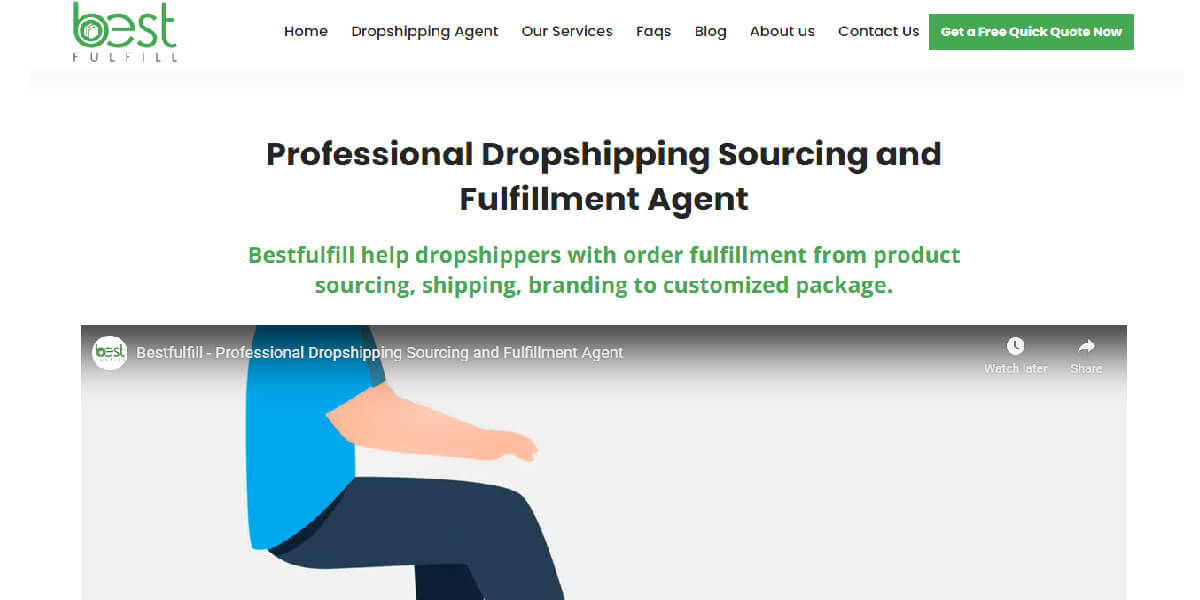 Bestfulfill is a dropshipping agent that provides services from product sourcing, shipping, to branding.
With Bestfulfill, you can source thousands of profitable products from Aliexpress, 1688, and Taobao. Branding and customization services are available to you with and without MOQ requirements. The US and UK warehouses are helpful to facilitate the delivery if your target markets are these two countries.
Nearly 10 languages are optional on the Bestfulfill website. You can choose one according to your needs.
Pros:
Fast processing time
Multiple languages for choice
1 v 1 customer support
No app usage fee
Ship worldwide
Cons:
Few customer reviews for reference
Limited customization
Mainly integrate with Shopify stores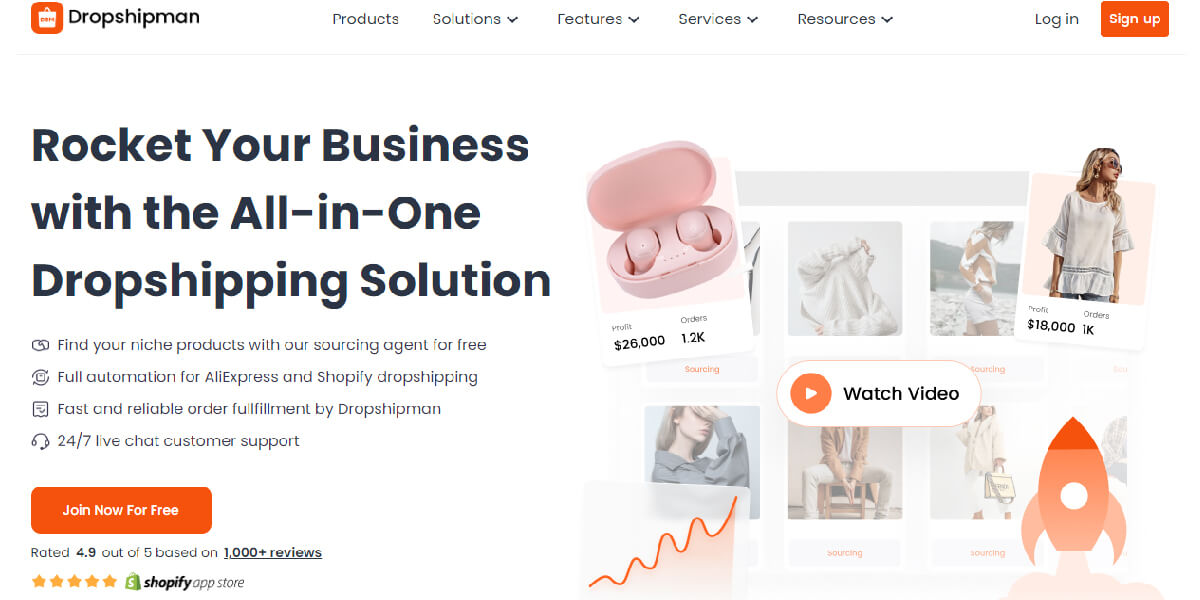 Dropshipman is a China all-in-one dropshipping solution. But don't mind that this company serves and ships worldwide.
Using Dropshipman, you can source products for free. There are more than 10 million selected winning products on this platform. Both labeling and packaging on demand services are possible.
If you connect your Shopify or Aliexpress store with Dropshipman, inventory, prices, and the order along with delivery information will be updated automatically.
Once any question occurs, their 24/7 live chat customer support is there for you.
Pros:
Wide product selection
Winning products recommendation
Free product sourcing
24/7 customer services
Allow Shopify apps integration with your store
Quality checks before shipment
Cons:
Free to use only for 180 days
Limited branding services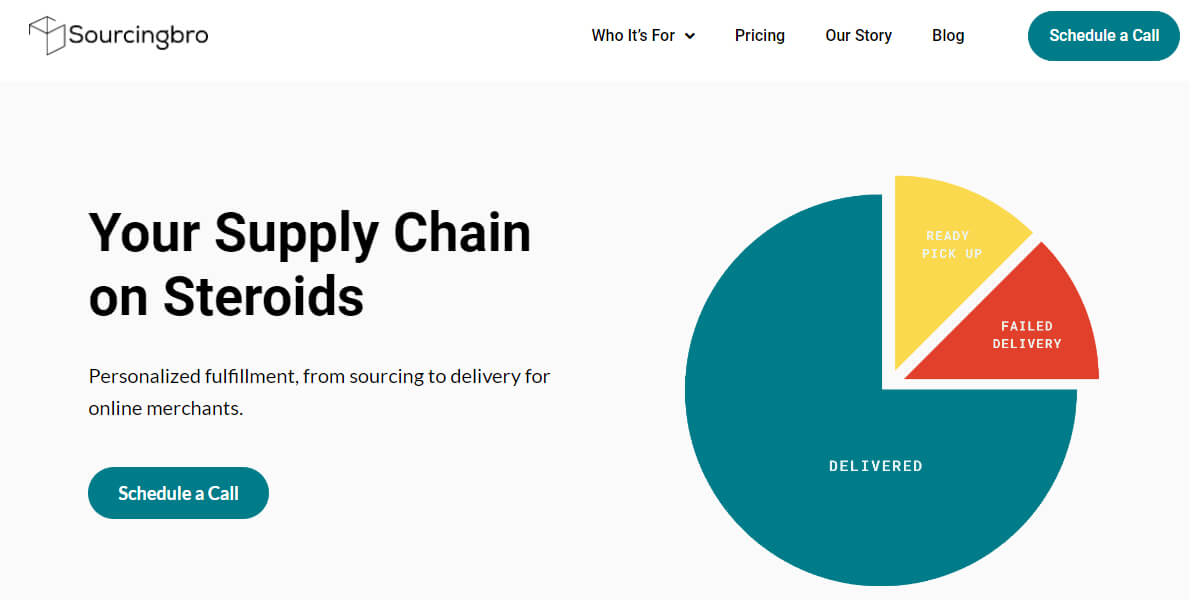 As the name suggests, this dropshipping company provides you with product sourcing services. But what they do is not only sourcing. They also offer you white and private labeling to brand your business. The warehousing service is offered with no charge for storage fees.
At Sourcingbro, packages usually take 5 to 14 days to arrive with a standard shipping solution and 3 to 8 days with a priority solution.
Pros:
Transparent information about suppliers
Personalized customer support
Free warehouse storage
Cons:
Require a MOQ of 10 orders per day
Scanty information about the company
No live chat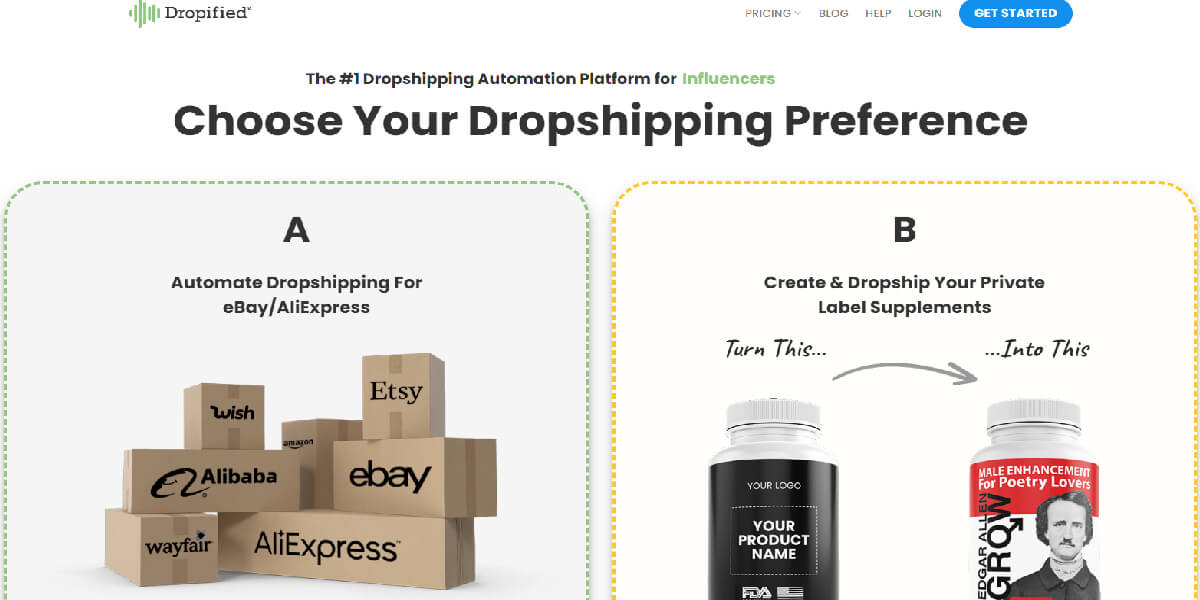 Dropified is another US-based dropshipping agent on our list. This agent company permits you to source products from multiple selling marketplaces and platforms like Aliexpress, Alibaba, and eBay.
On Dropified, you can enjoy private labeling services at a membership fee of $97 per month and a $397 one-time set up fee. And there is no MOQ, and no warehousing and freight fees.
Dropified now can integrate with Shopify, WooCommerce, Bigcommerce, CommerceHQ, and GrooveKart. After integration, your store would be managed more easily.
Another highlight of this company is that it allows you to sell your products for free on the Facebook marketplace. This could give you an edge in expanding your selling channels.
Pros:
Fast delivery
Access to USA-made consumable products
No MOQ and freight fees for private labeling products
Selling in the Facebook marketplace is possible
Cons:
10% fulfillment fee for free plan orders
Customization is offered at a cost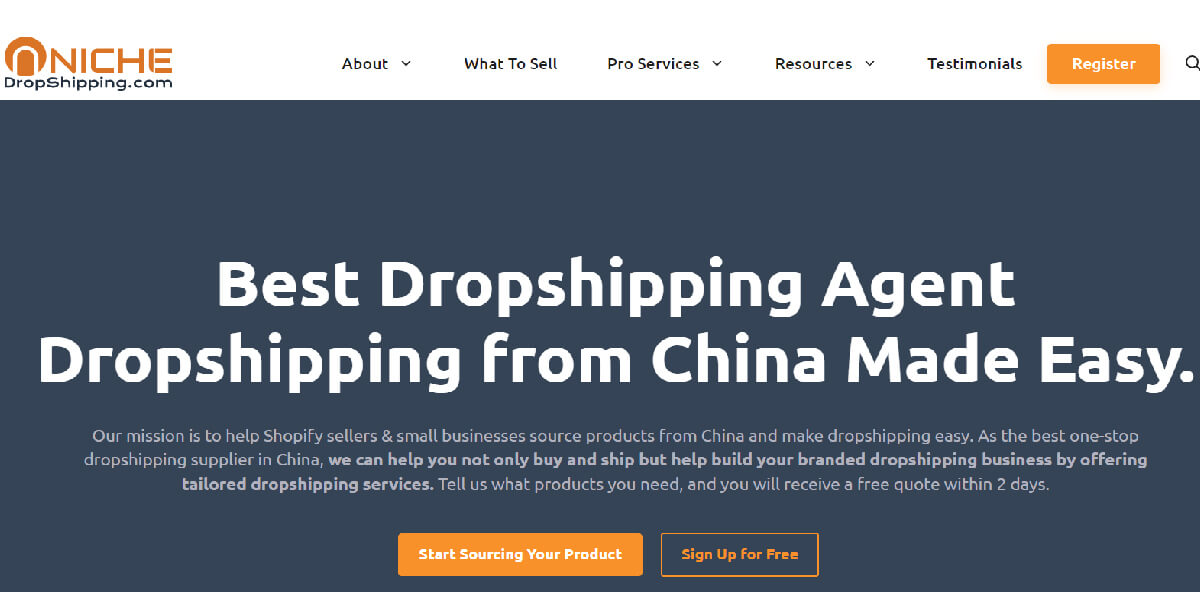 The last dropshipping agent service provider listed here is Niche Dropshipping.
Niche Dropshipping is a dropshipping solution based in China. With this company, you can source directly from Chinese factories for free. They even allow you to dropship products with batteries, electronic products, liquid contain products, powder, magnetic products, knives, etc. This is not common with other dropshipping agents.
Moreover, Niche Dropshipping supports private labeling and package customization. Before your order is sent out, their specialized team checks products for defects.
Their warehousing services can help you avoid out-of-stock problems during a peak season. And the US warehouse can contribute to fast delivery to your US-based customers.
Pros:
All-around services from sourcing to shipping
No MOQ requirement
Free to use
Integration with multiple platforms
Cons:
No live chat
Potential risks with shipping dangerous and prohibited products
Wrapping up
A dropshipping agent helps to start and scale your business. But the most important thing is to work with the right agent. Remember to take the factors we mentioned into account when you choose one.
Hopefully, this list of the 12 best dropshipping agents can save you energy and time to select from a sea of agents.
If there are any questions, please feel free to contact us.
Wish you luck with your dropshipping business!